I got to hop over and photograph Scottsdale wedding stationery designer Mikyla of Ink And Press Co. She's just delightful to work with and her studio space was absolutely beautiful. Scroll to read more about Mikyla!
Tell me a bit about your business
I specialize in creating fine art wedding invitations and calligraphy with undeniable romantic quality. My invitations are artfully created with each design in my semi-custom collection inspired by the works of one of my favorite artists. All of the calligraphy, venue sketches and illustrations seen in my work are completely done by hand, by me, giving my work an iconic look only available through the Ink & Press Co. brand. 
Slow strokes of calligraphy against the rough grain of handmade paper, soft drips of wax pressed into an elegant crest seal, the permanence of a letterpress-debossed indent… all of these old-world processes push us to slow down, reflect, and appreciate the beauty of fine art creation.
Using only the finest and most luxurious materials, we pride ourselves in our process and the products we use. This is why we use antique letterpress machines, paper sourced from Italian mills that have been owned by the same family for generations, and silk ribbons hand-dyed and hand-torn. These small details allow us to curate invitations that evoke an old-world sense of beauty that is unparalleled.
Throughout this intentional, deeply curated process, we are able to design a paper suite your guests are excited to receive. Tucked between the Anthropologie catalogs and bills, there is a carefully addressed calligraphy envelope containing a handmade invitation suite. This gift of paper will set the tone for your event and allow your guests to slow down and embrace the beauty of the tangible.
A piece as beautiful and intentionally curated as this becomes an heirloom. We aren't creating just another piece of mail destined for the wastebasket – we have designed a piece of art that documents your most important day.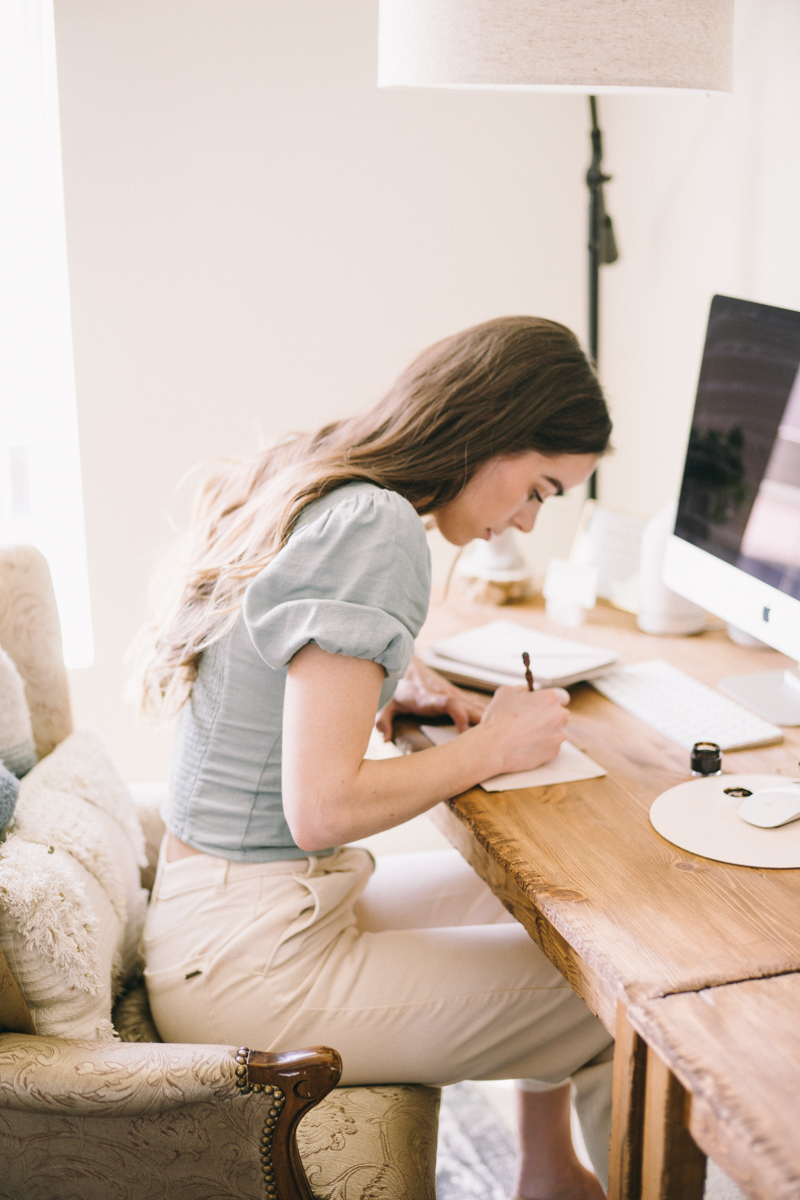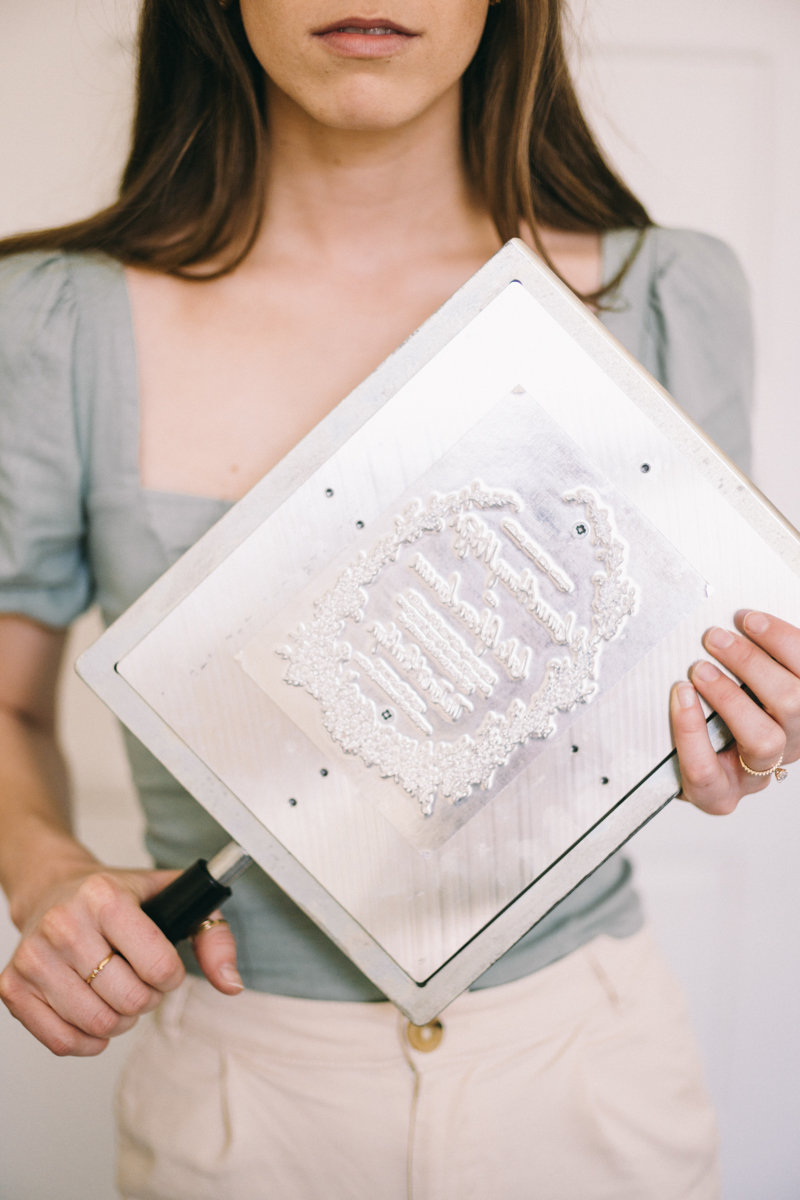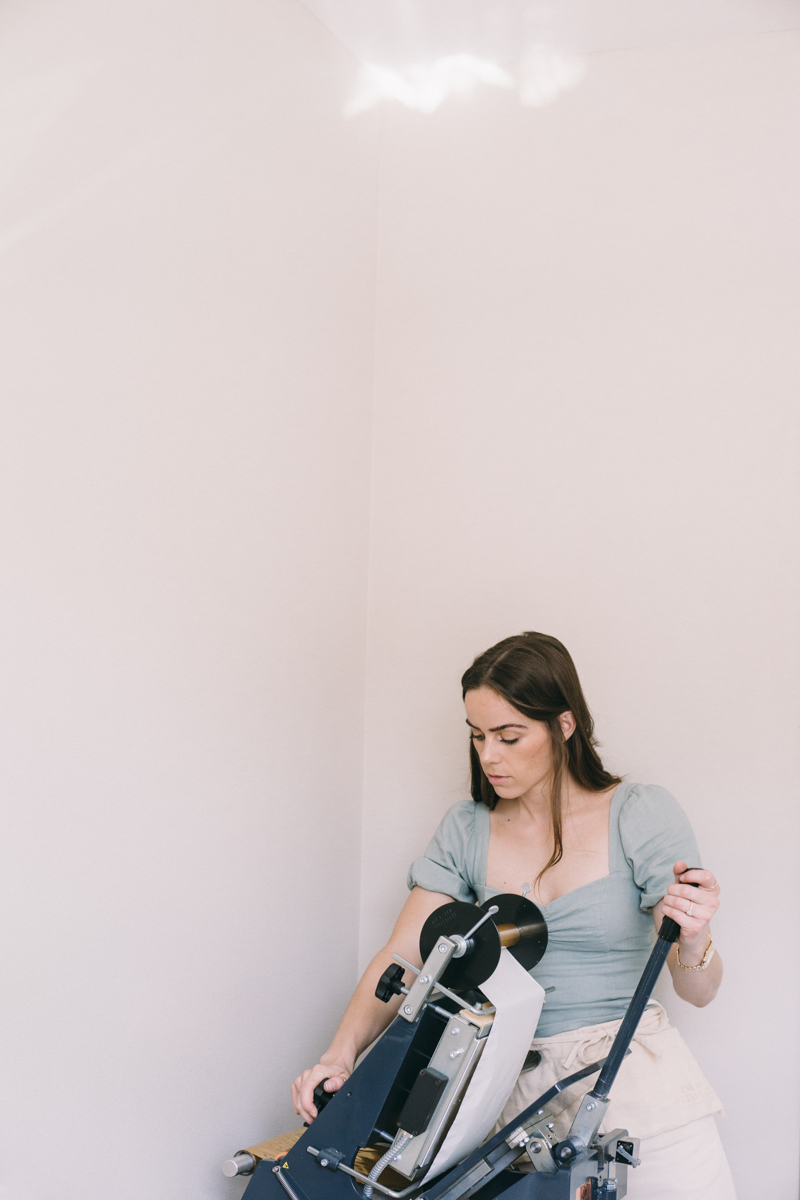 Where are you located and who do you serve
I am located in Scottsdale, Arizona but serve couples worldwide! The wonderful thing about stationery is I am not limited to a specific location as paper goods can be shipped worldwide. A majority of the couples I work with live on either the East Coast or are having a destination wedding in Italy or France.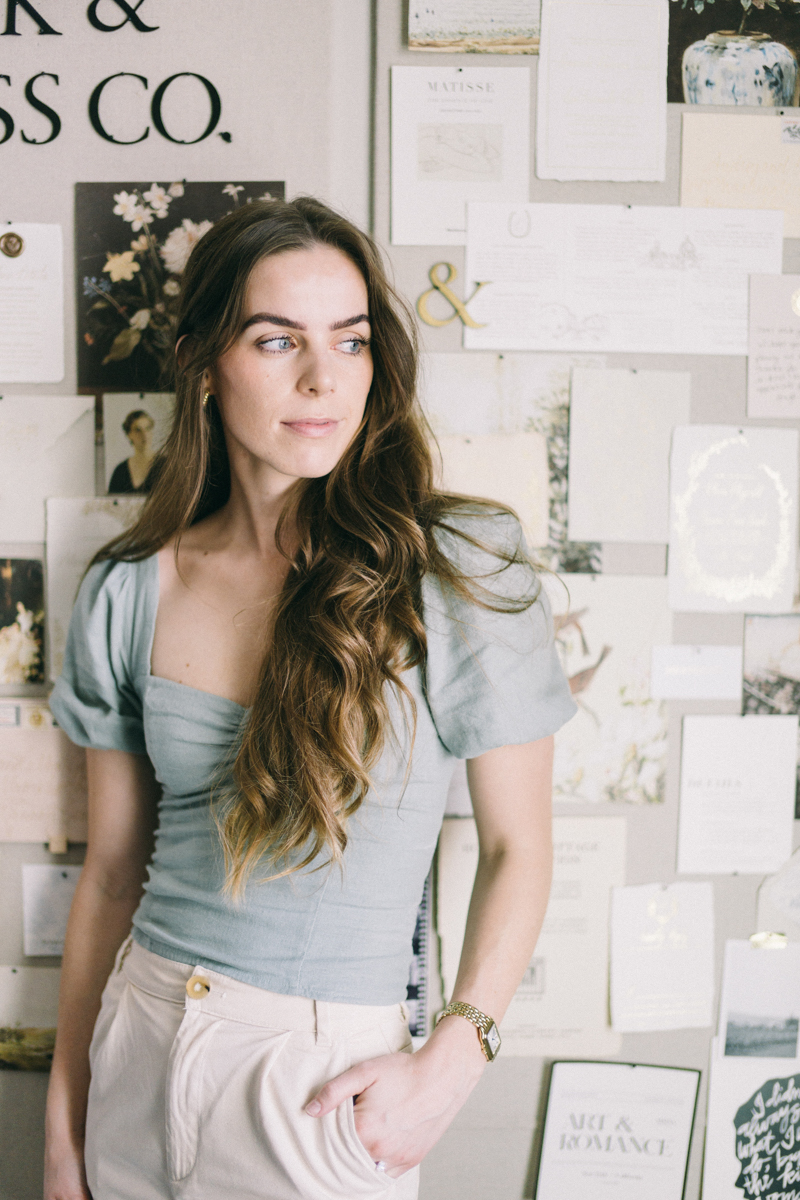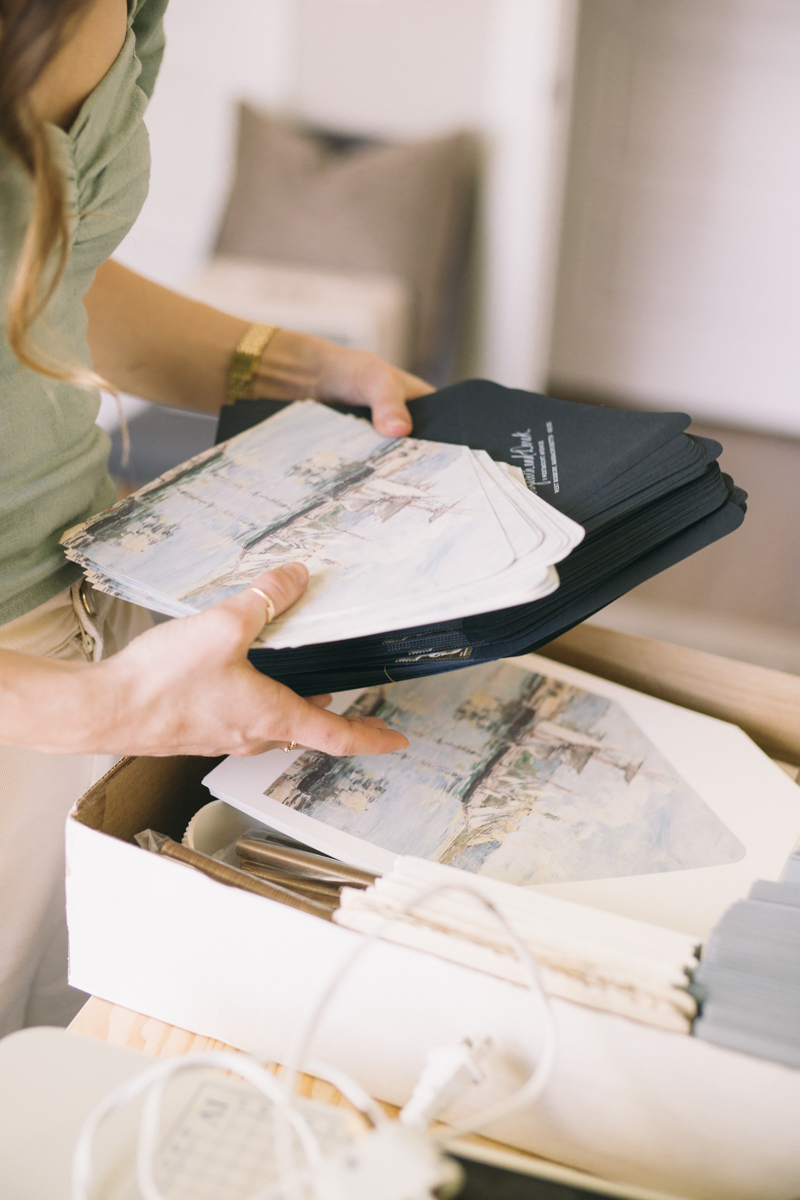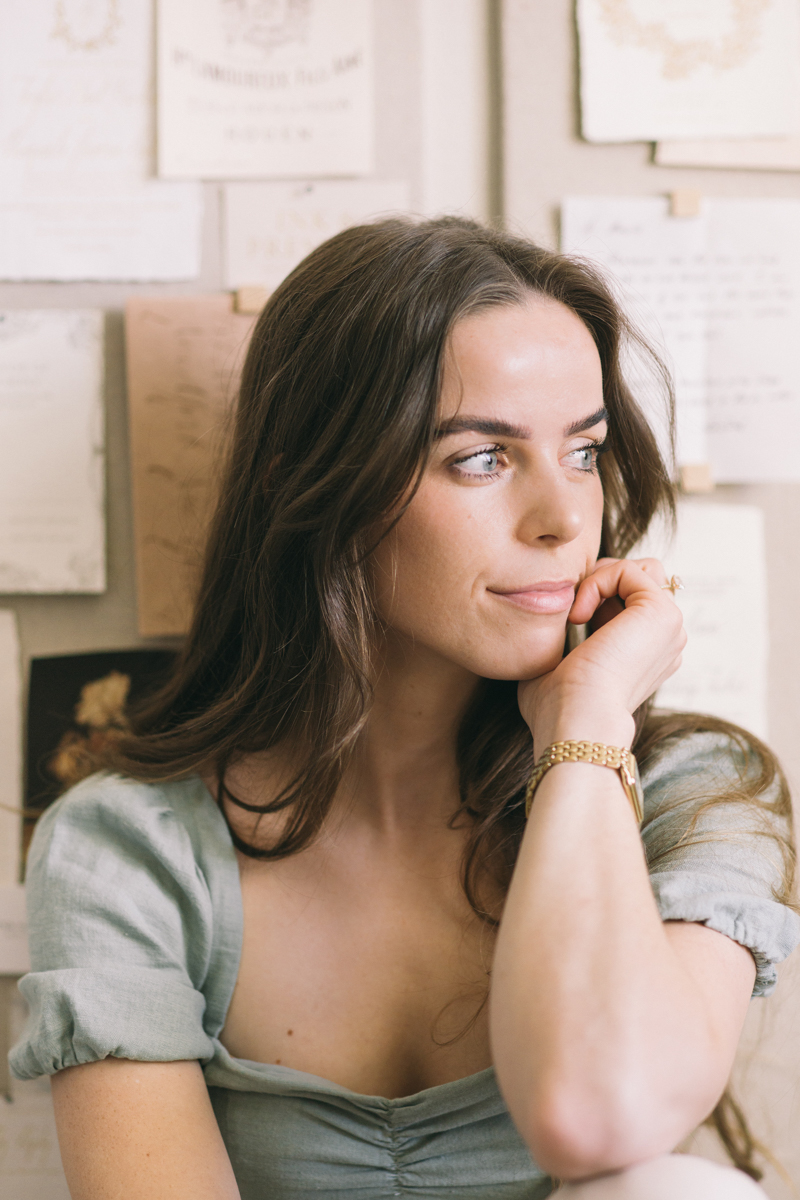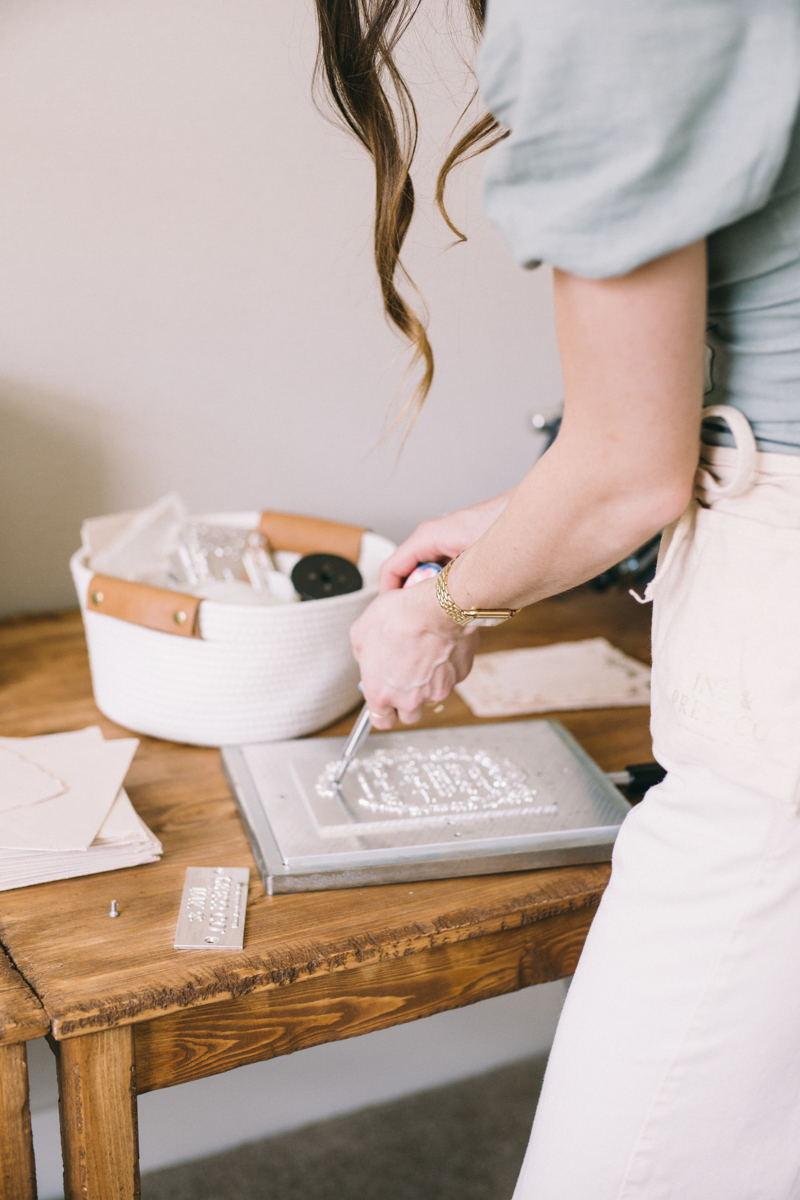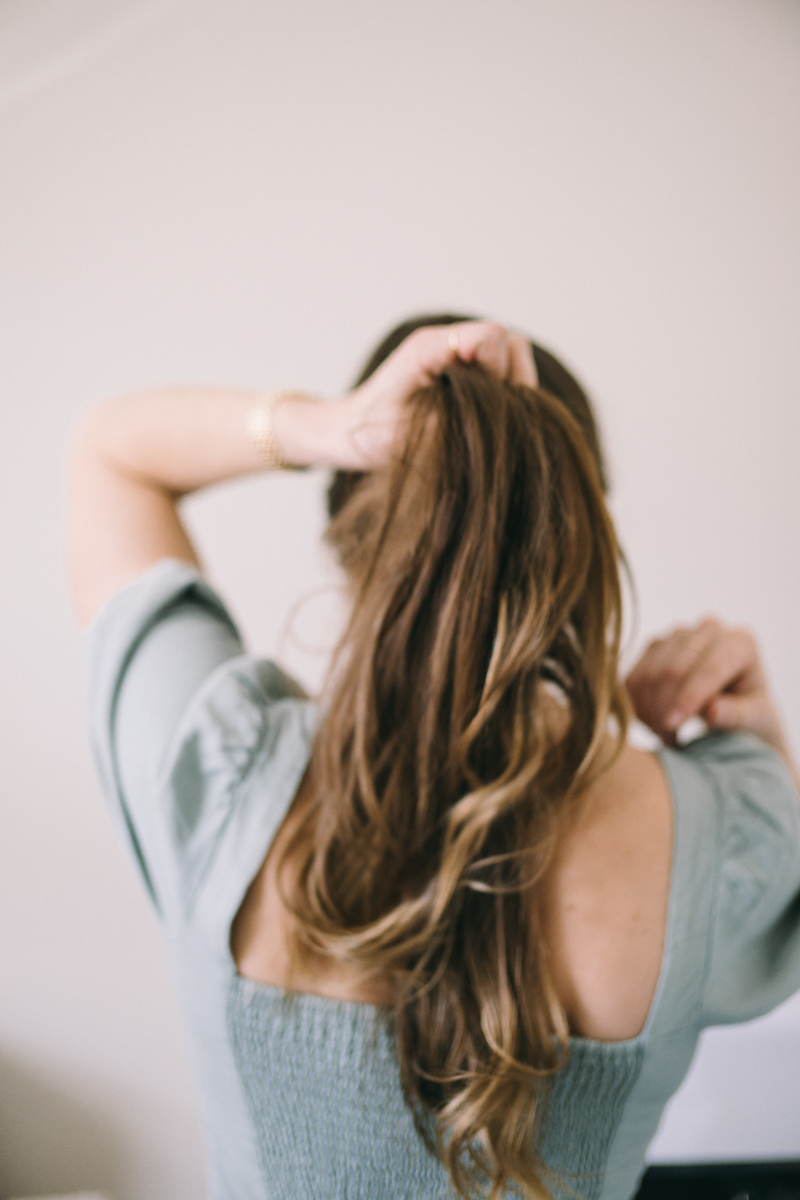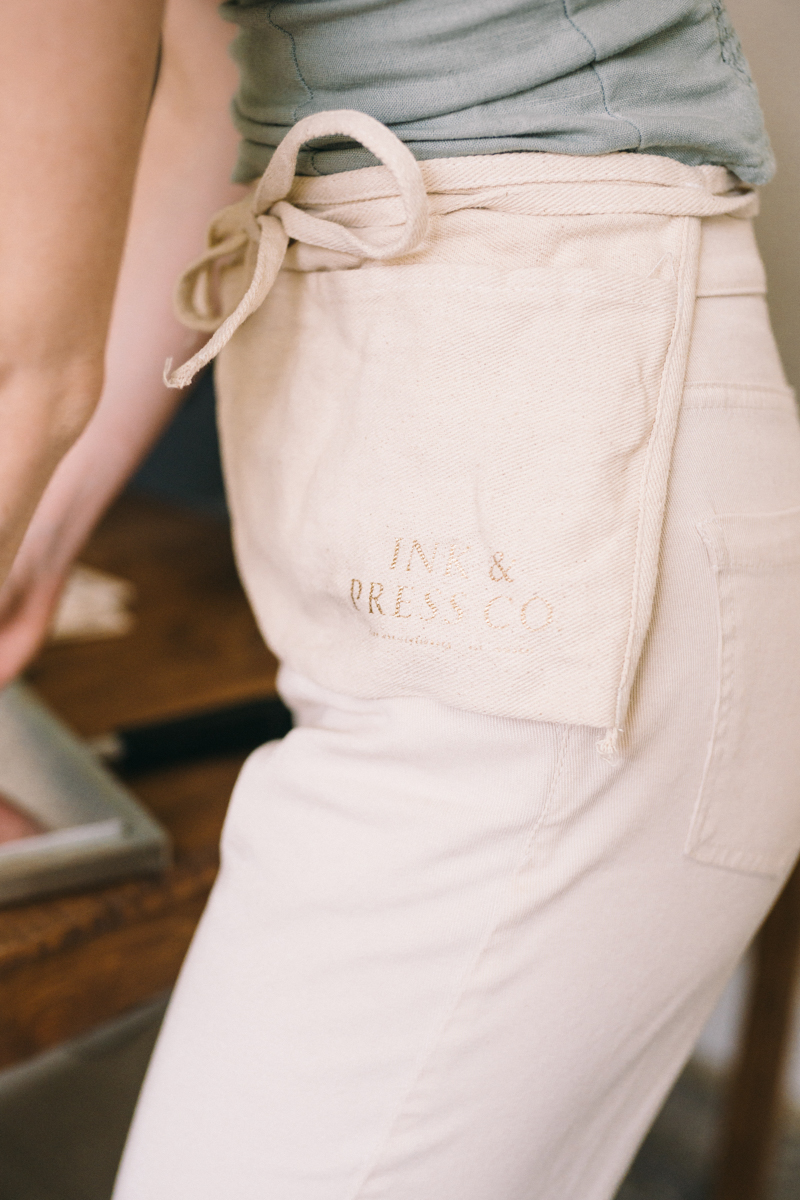 What has been a highlight about your career thus far
Purchasing my foil press! From the beginning, the printing aspect of stationery has always fascinated me. Over the years I have taken many printing classes to learn even more about the nuances of letterpress and foil printing. This past January, I was finally able to acquire my own foil press and already it has been such a rewarding experience. Being able to write all calligraphy and draw all illustrations by hand, design and curate all invitation suite detail, and now print and bring that suite to life is extremely fulfilling. Now, from start to finish, the invitations I create for my couples are completely made by hand by me creating a truly bespoke product.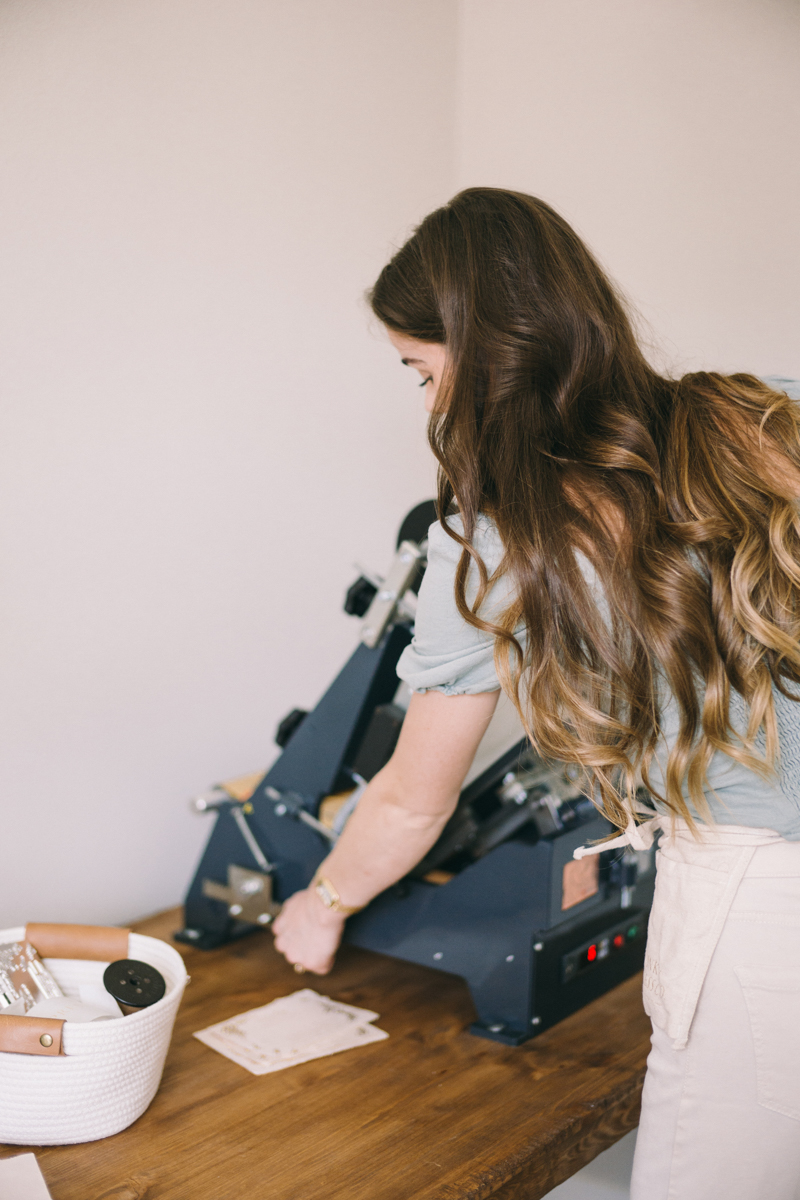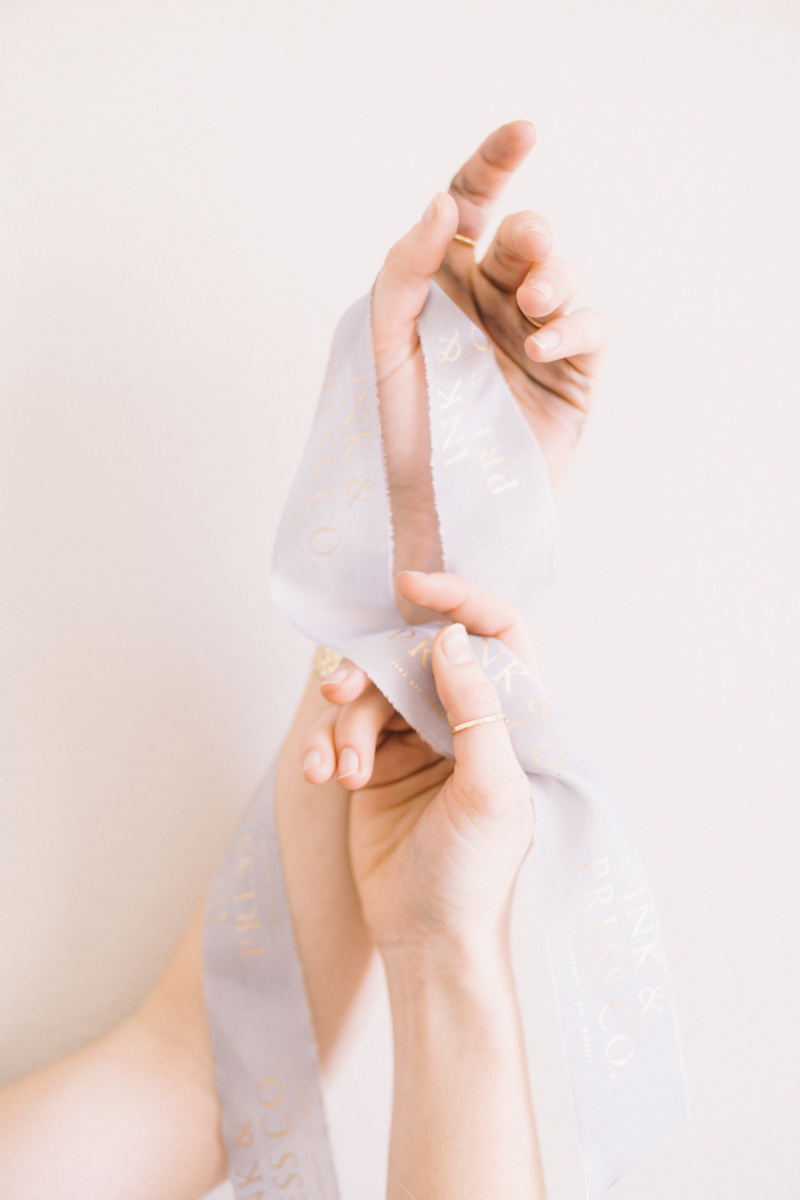 Favorite places to shop (local and online)
Prior to taking my business full-time I worked at Anthropologie. This will always be a favorite place to shop as I love the magic and whimsy the brand encompasses. I also love to shop at Reformation, Sezane, Massimo Dutti, and H&M. I know its fast fashion… but it's tough to beat a good Zara find.  I love a feminine take on menswear and find myself most often in trousers, loafers, and neck scarves. When it comes to fashion fall is my season. But I love diving into a more feminine wardrobe come spring and summer with dresses, ruffles, and linen tops. A dress is truly the only way to survive the Arizona heat in July!
As far as local places to shop, I am still discovering boutiques I love. However when it comes to local places to eat, that is a whole different story! My list of local favorites is long there!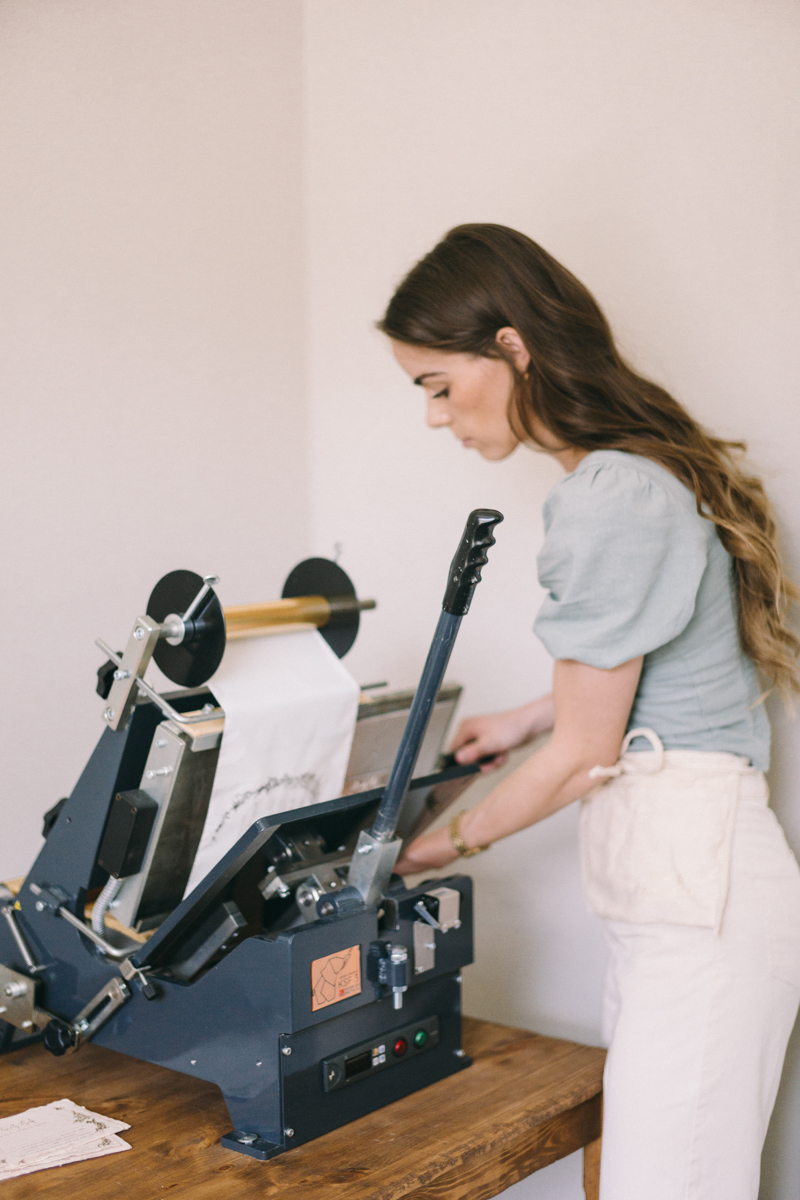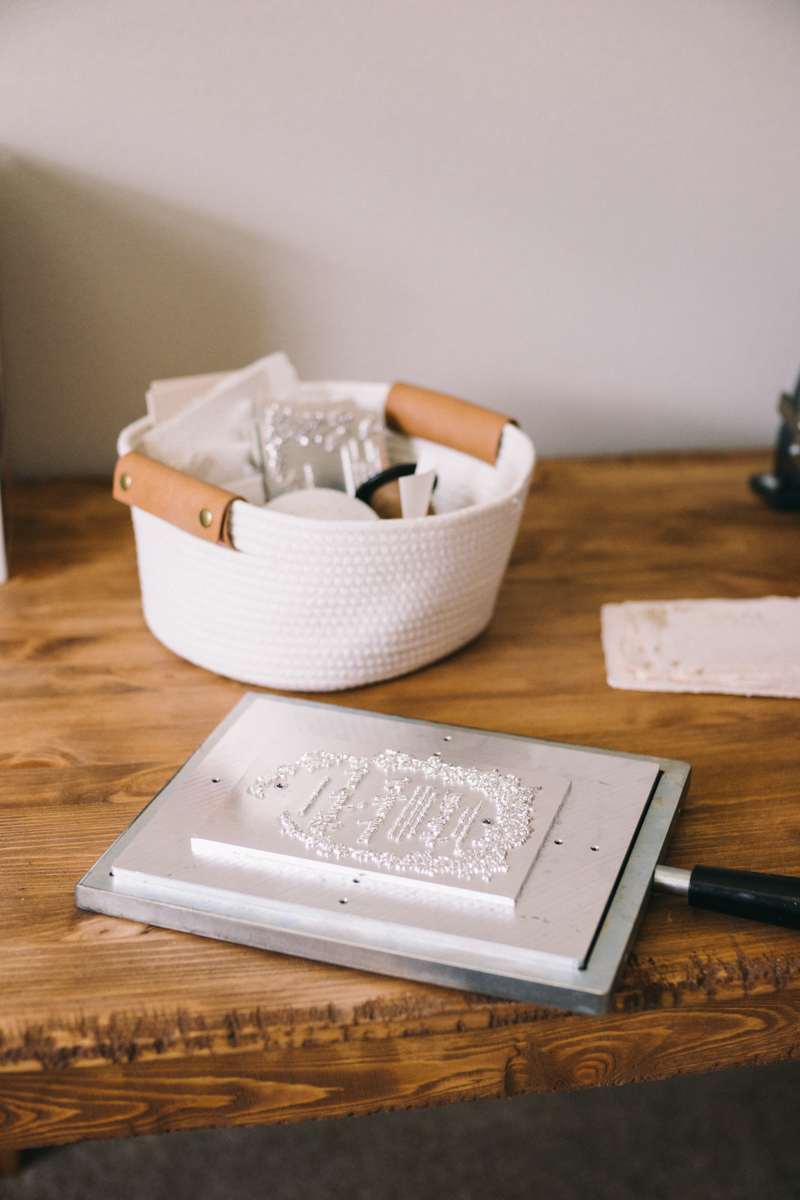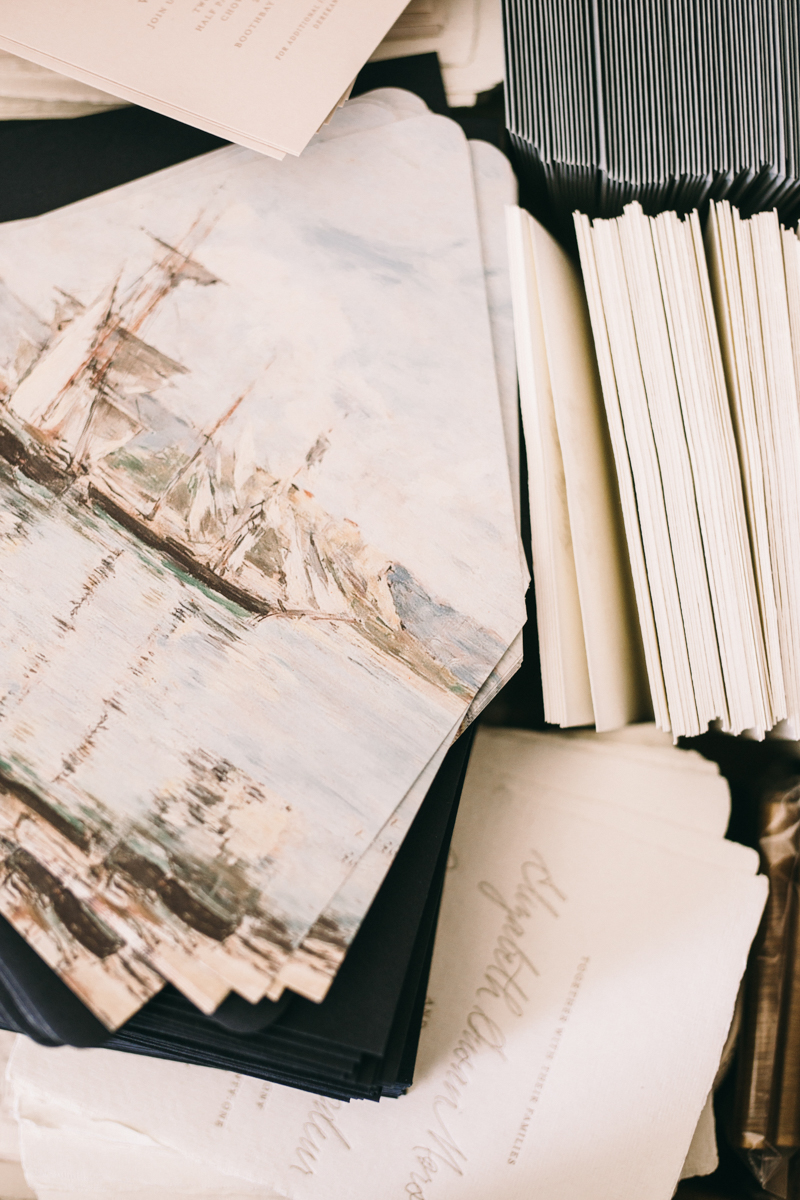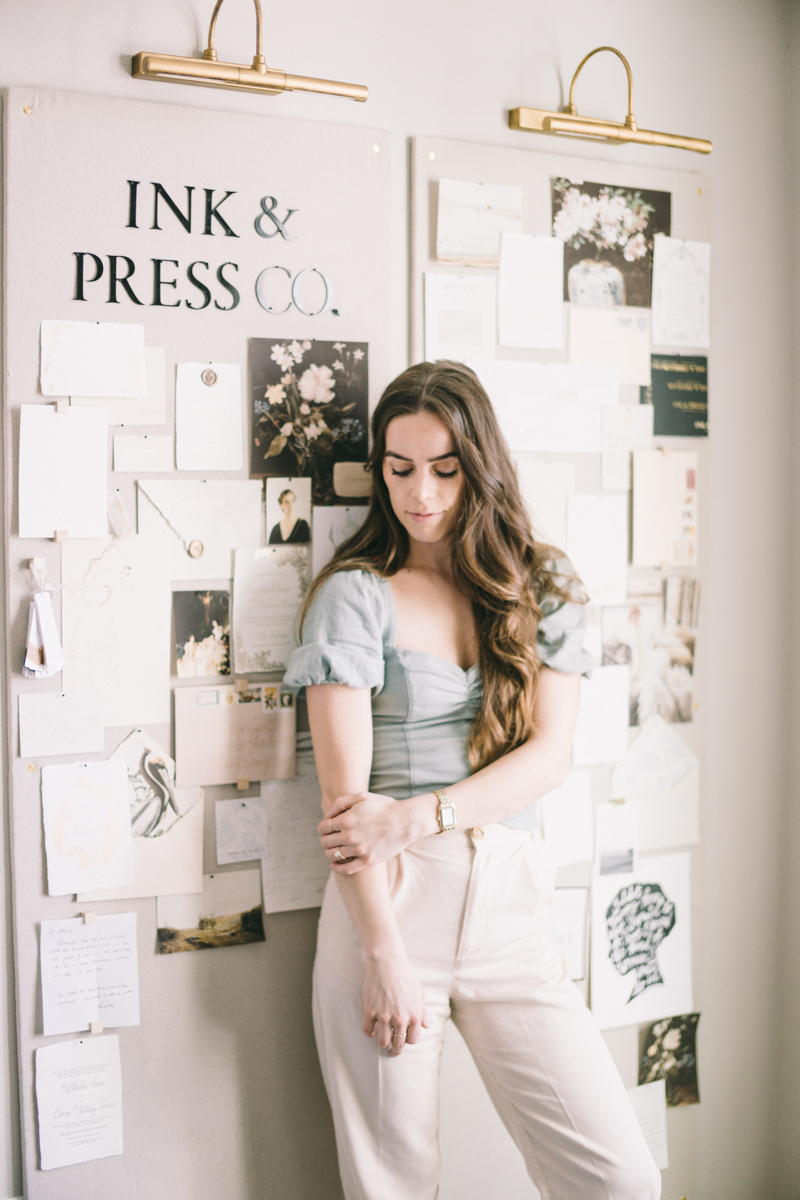 I draw a lot of inspiration from the works of my favorite artists. I love Impressionism art as well as Baroque and Rococo. Whenever I am needing a creative boost, I love to visit a museum or dive into one of my art history books. I love the work of Matisse, Degas, Gustav Klimt, and John Singer Sargent to name a few. 
I am also a classically trained ballerina of 18 years and had the opportunity to perform at the university level. Ballet has embedded in me the beauty of strength with delicacy – a beautiful juxtaposition that is engrained in my work. Classical ballet will always hold a part of my heart. The creative energy that happens moments before a performance when dancers are warming up backstage, and the orchestra are tuning their instruments right before the prelude is hard to beat. Something about that sound and moment will forever give me the chills – even now sitting in the audience instead of onstage.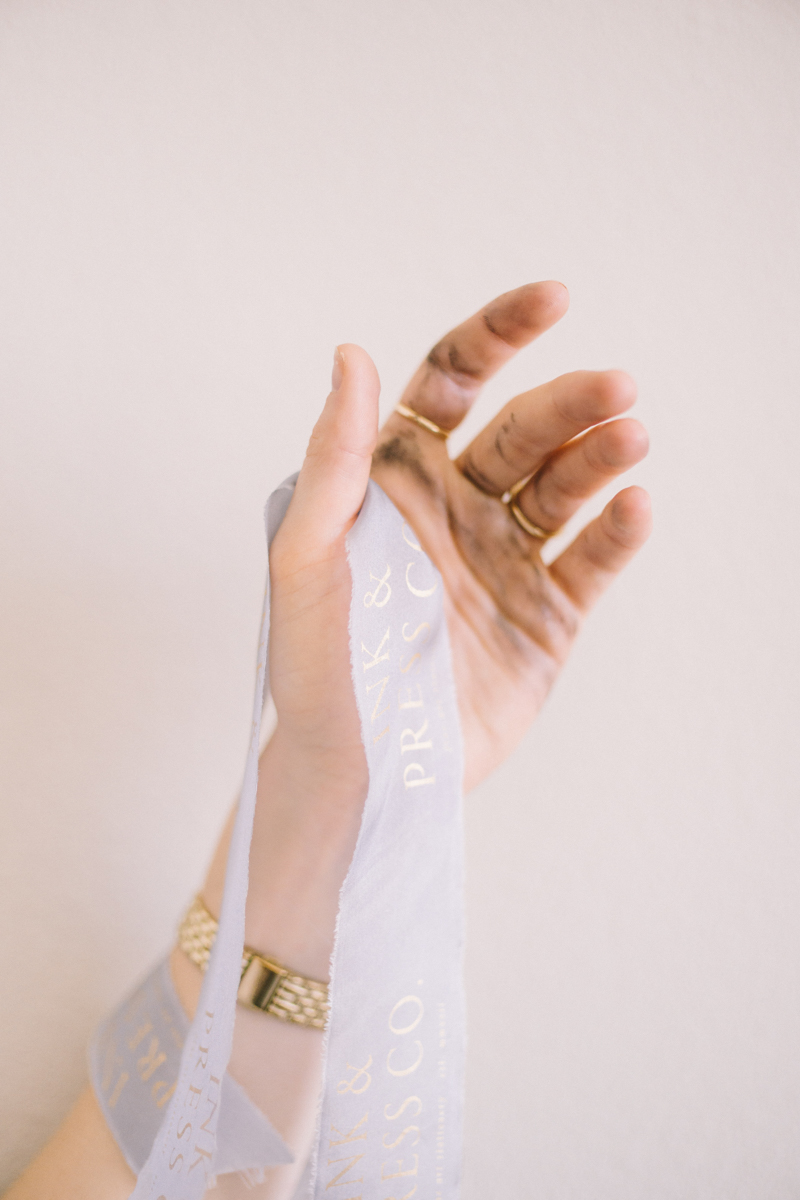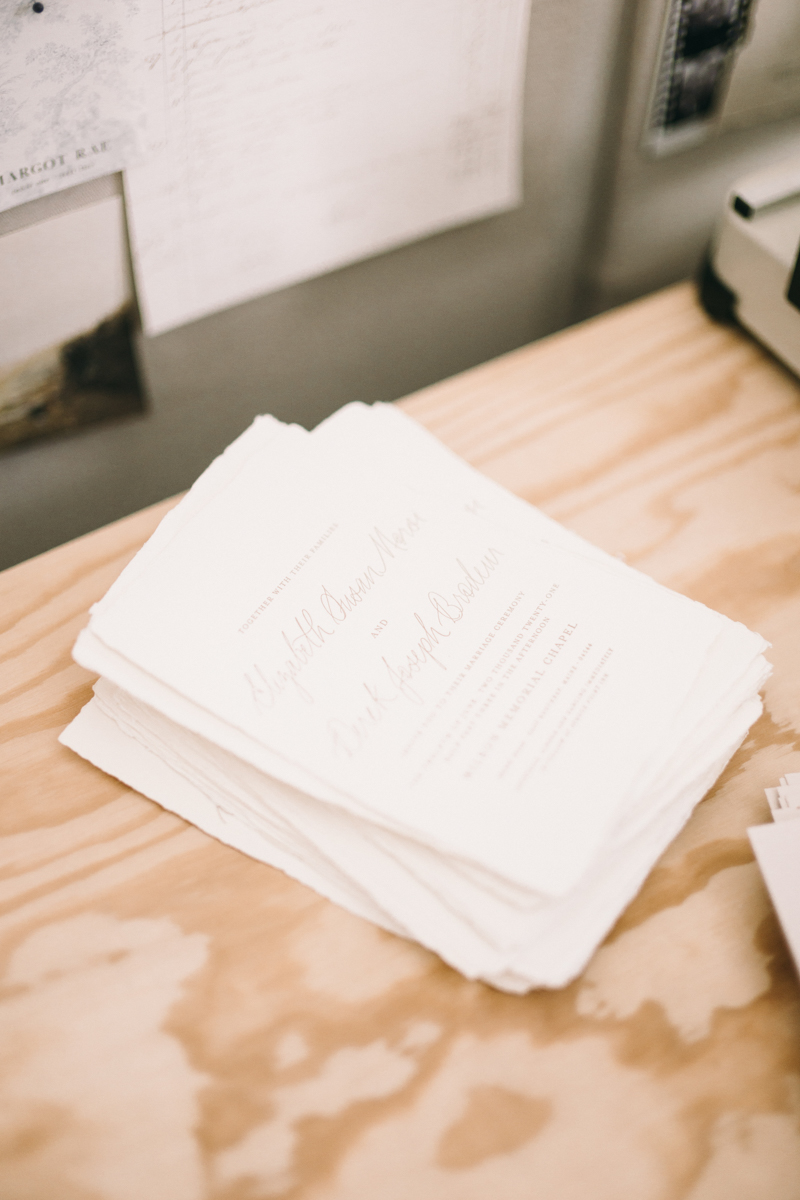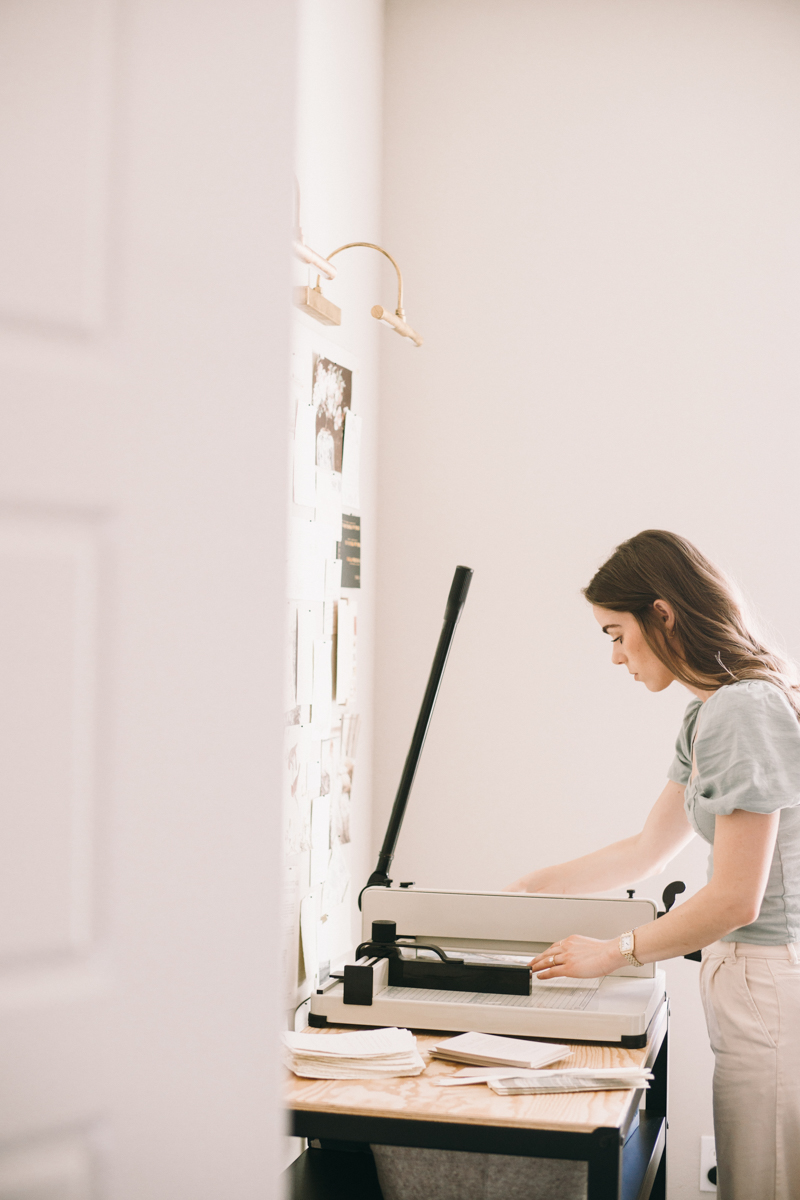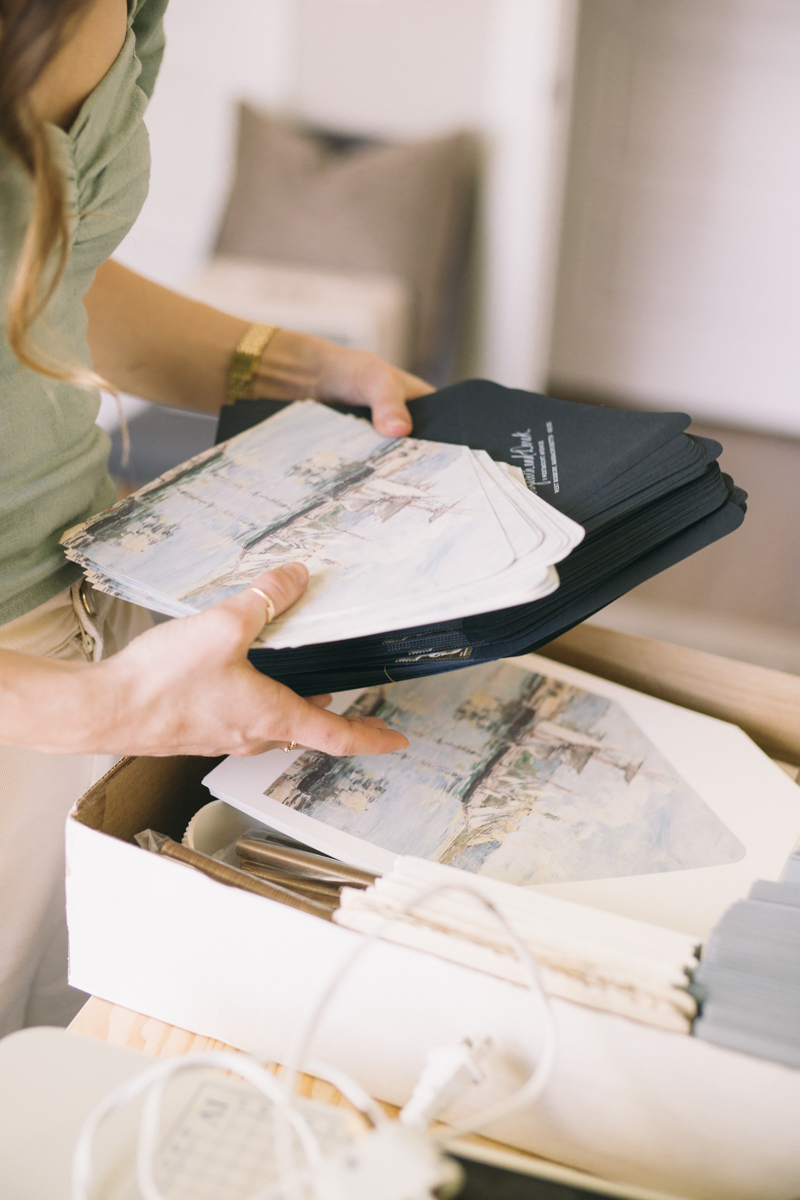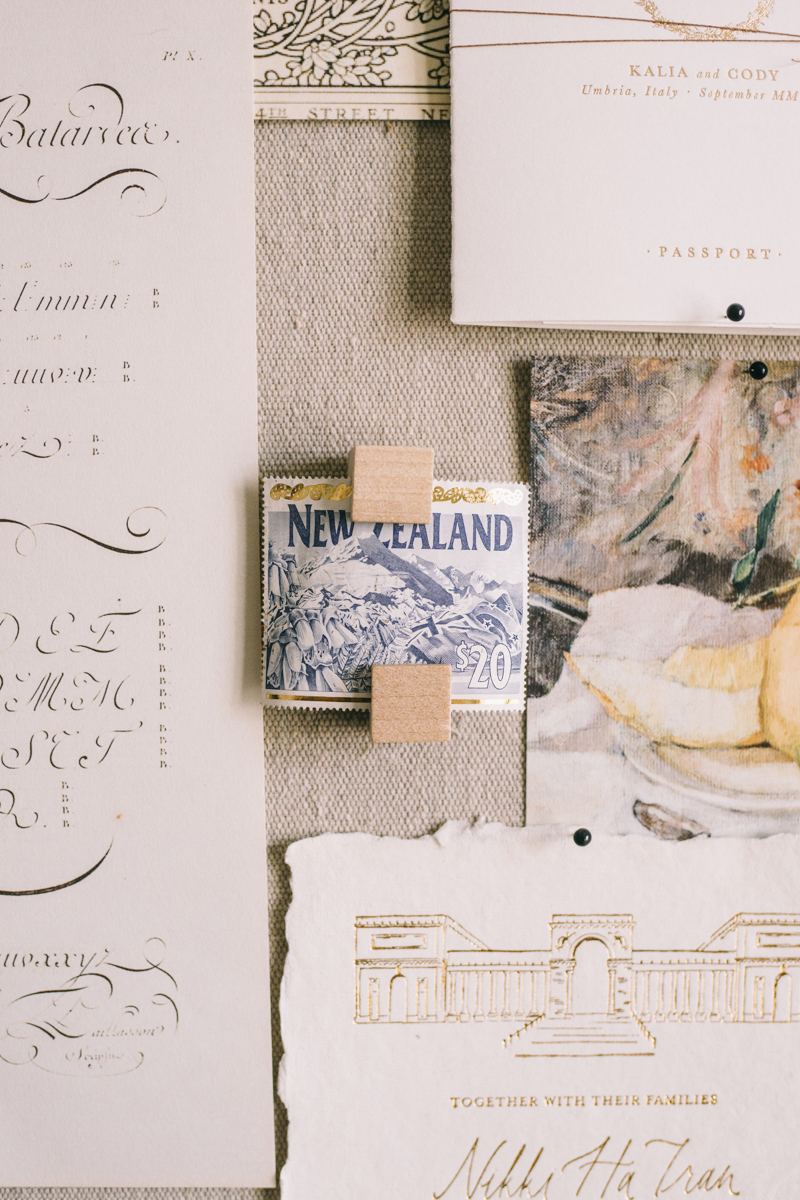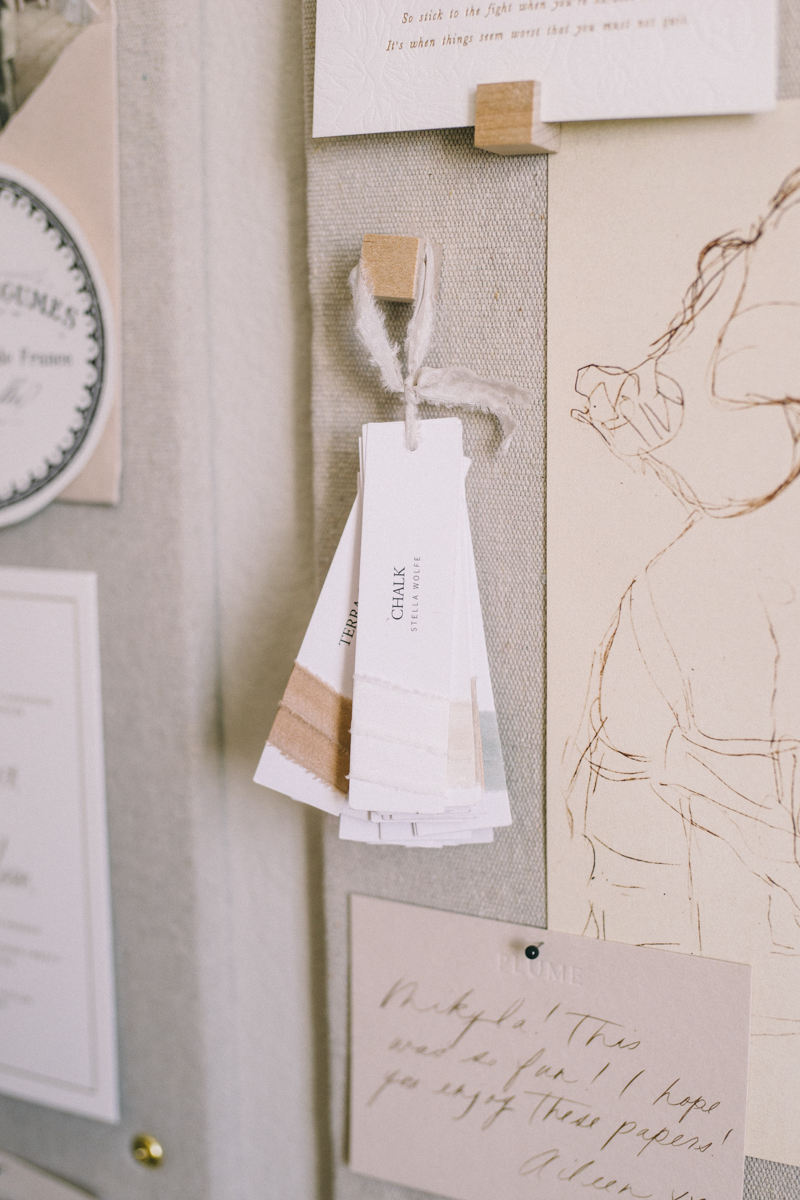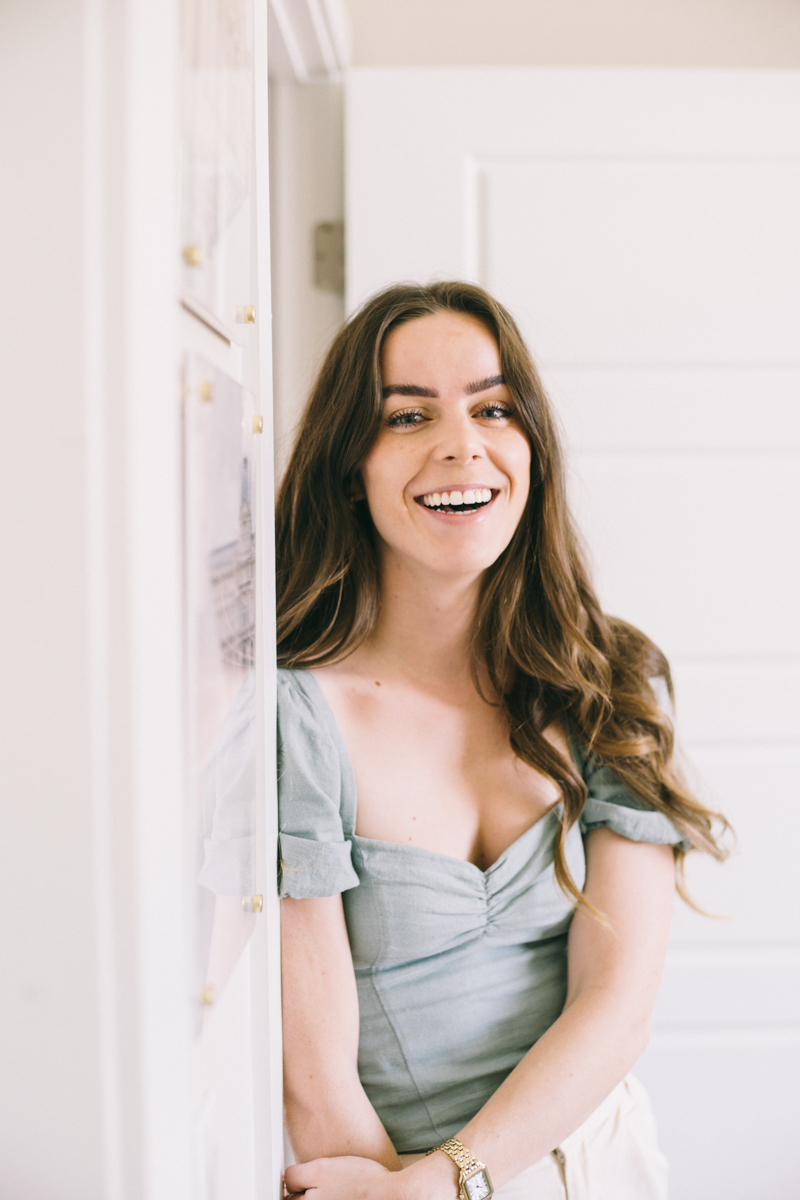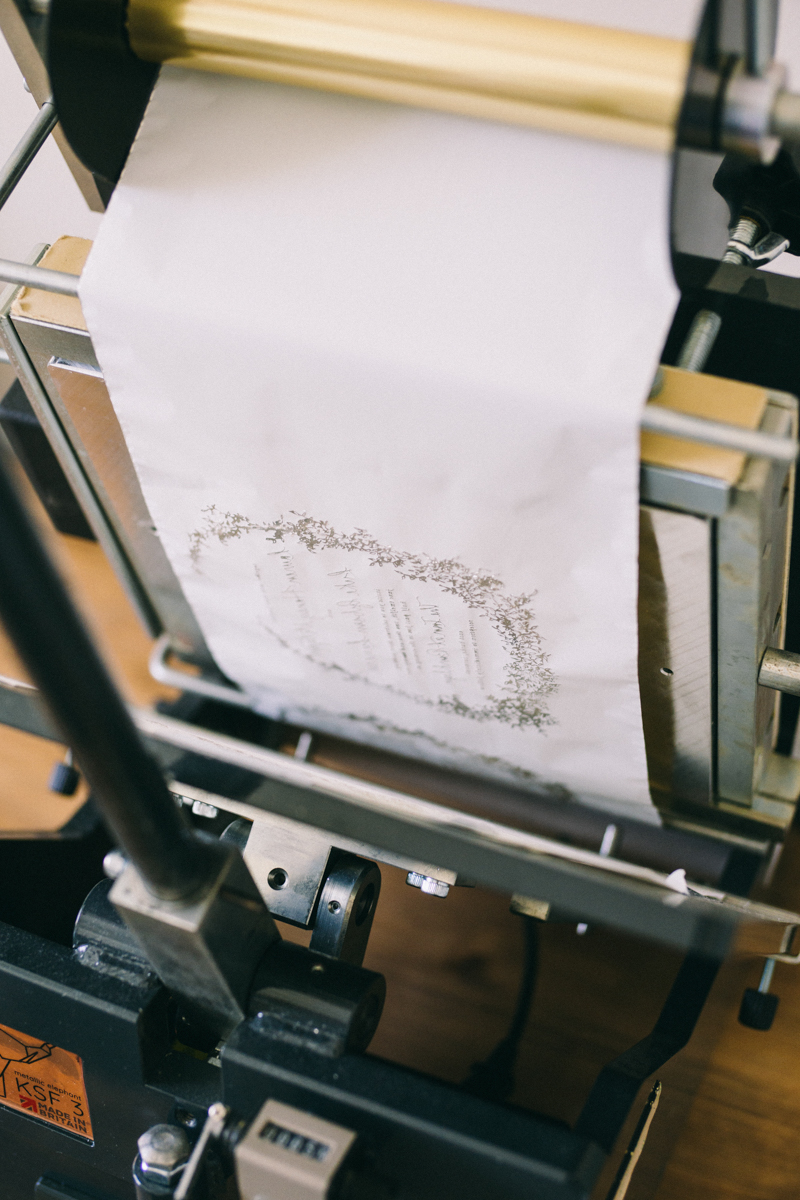 Where are you excited to travel to once covid restrictions are lifted
So many places! My husband was born and raised in New Zealand and is of Māori descent. We had plans to finally make a trip back to New Zealand but then COVID hit. We are hoping to make a trip back to his home soon and look forward to the opportunity when we can connect with his family again. Along with New Zealand, we are looking forward to traveling back to France and Italy.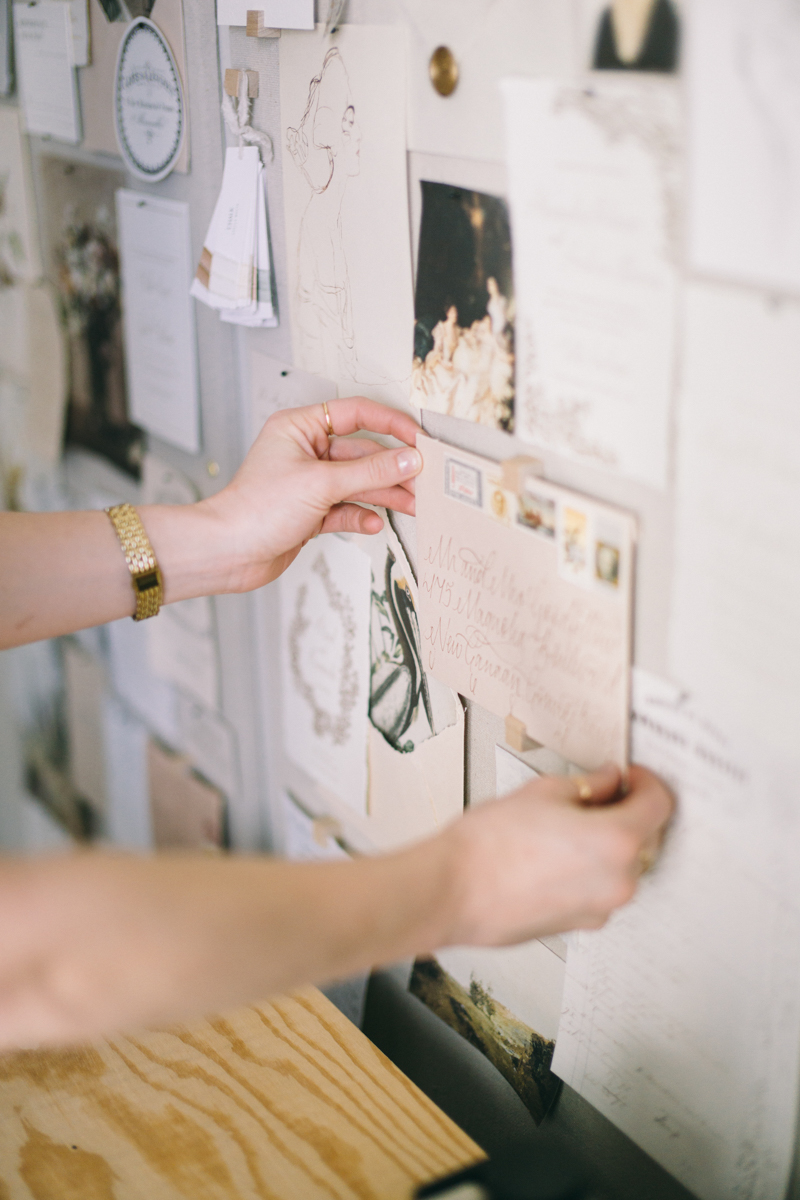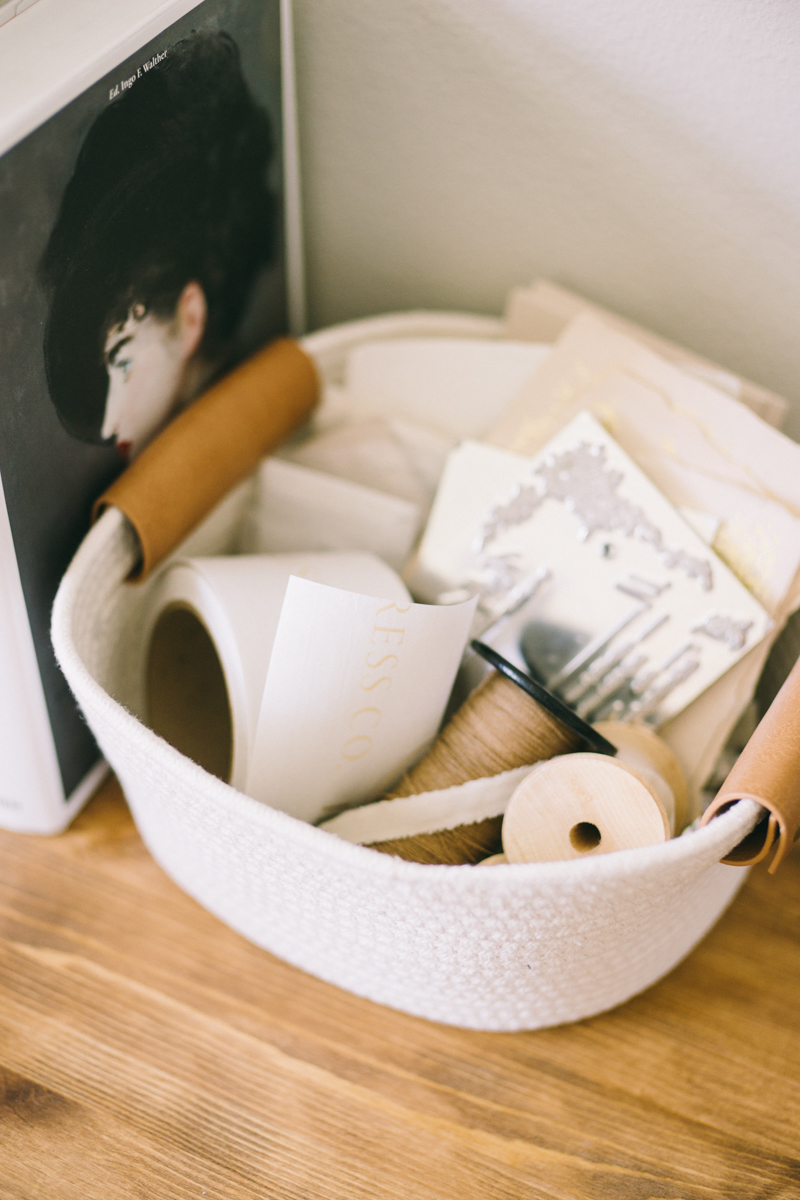 Anything upcoming (or recently released) in your business
I recently released a flatlay styling course, Cultivé, with my dear friend Shasta of Shasta Bell Calligraphy. As both stationers and film photographers, when it comes to flatlays we've seen (and tried) it all. Cultivé is focused on helping cultivate flatlay styling skills by walking you through how we transformed our own lackluster, blow-out, usetting flatlays into publication worthy pieces.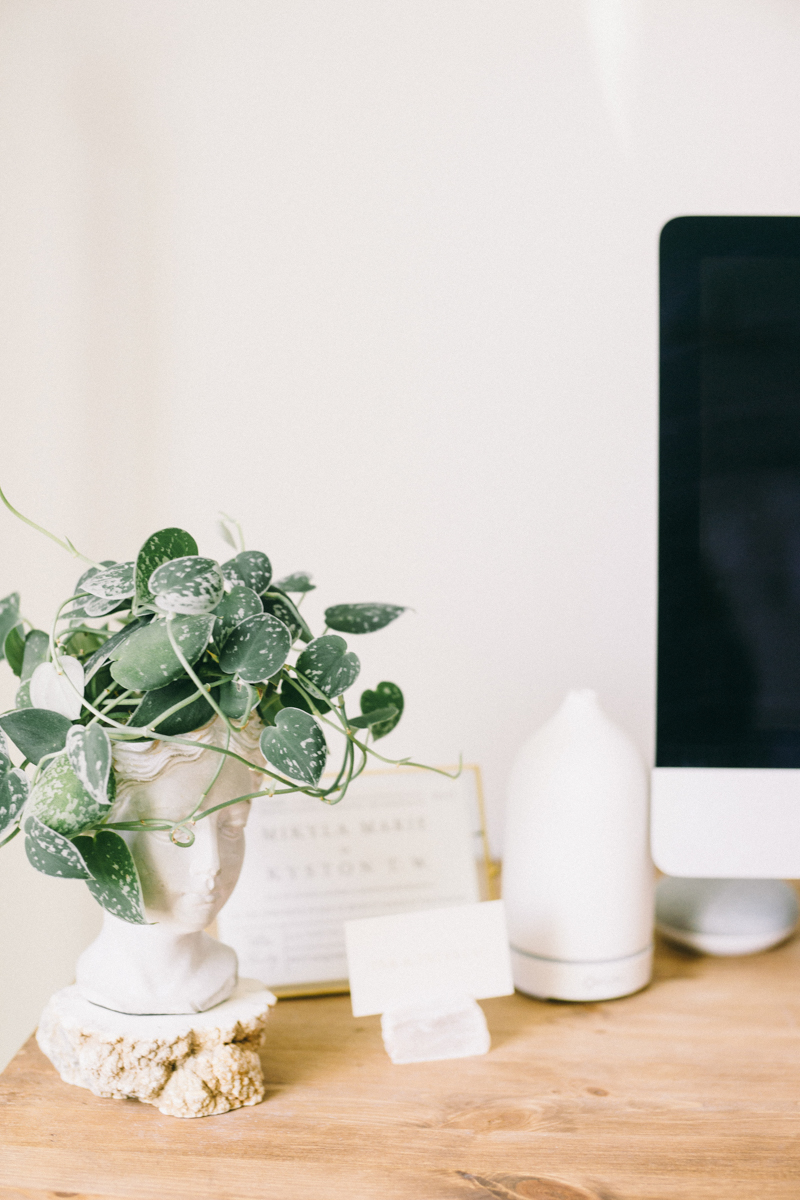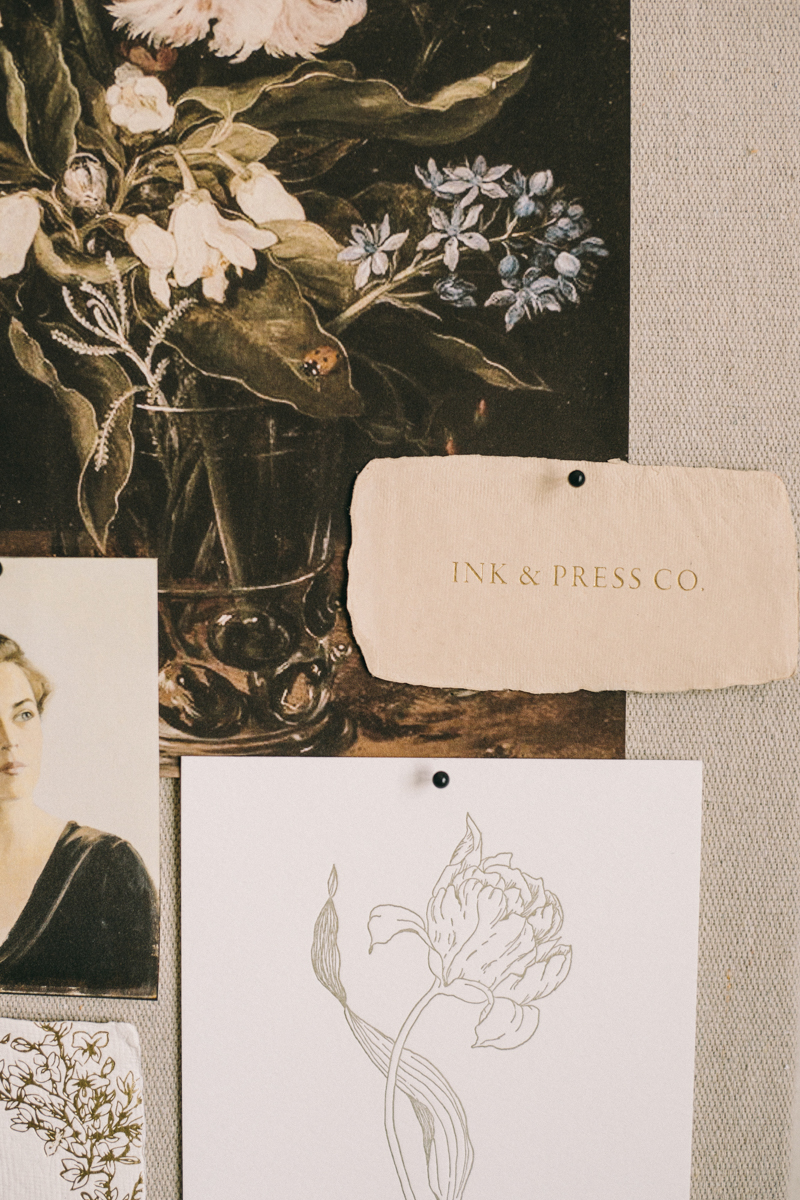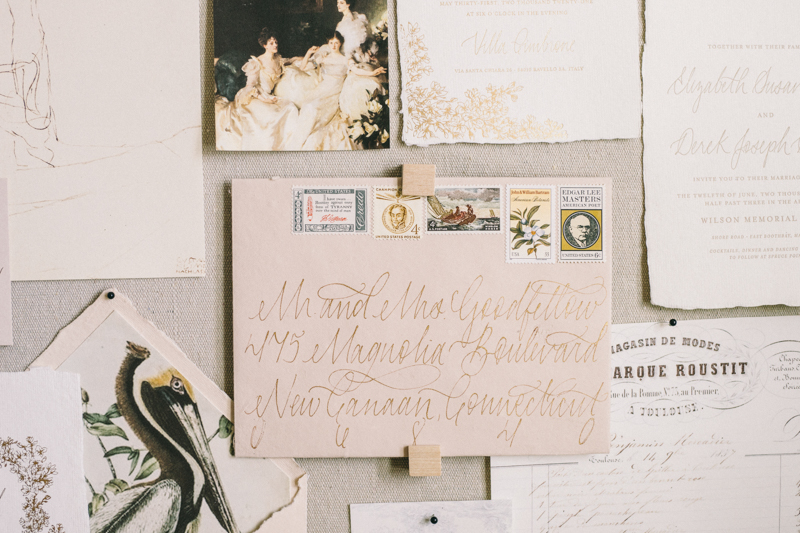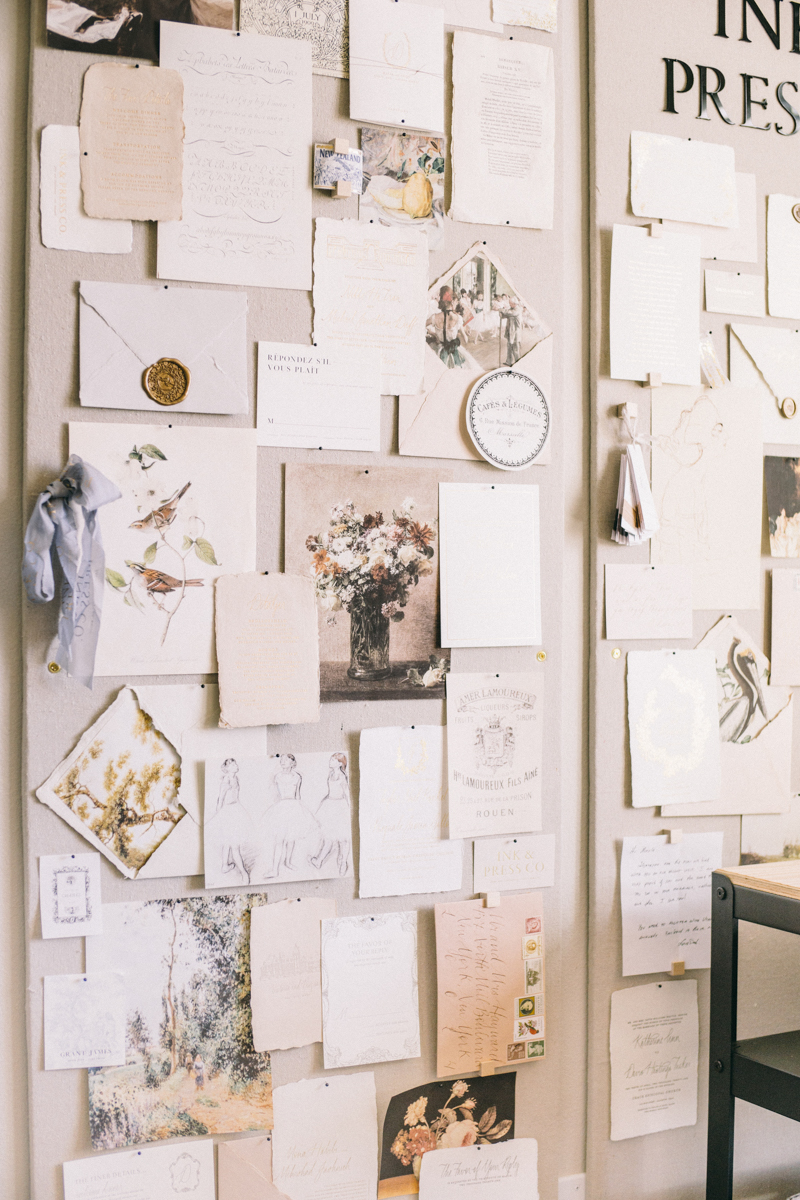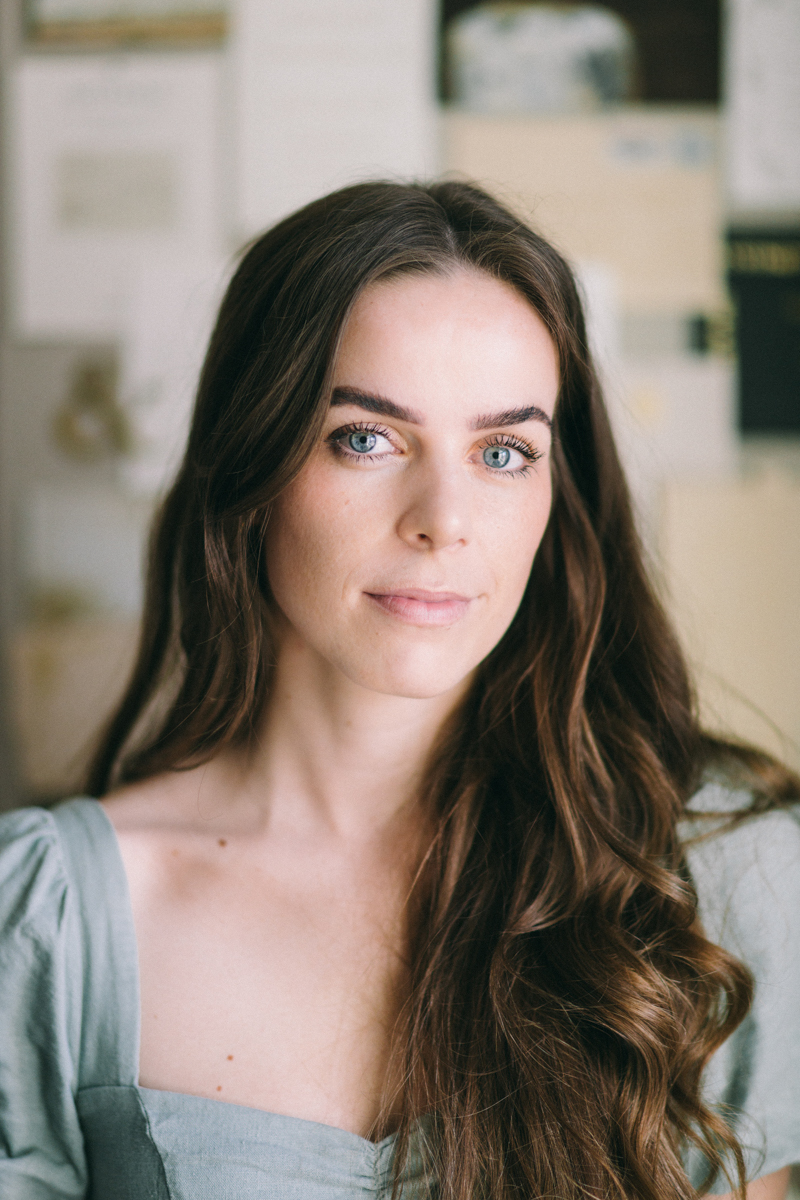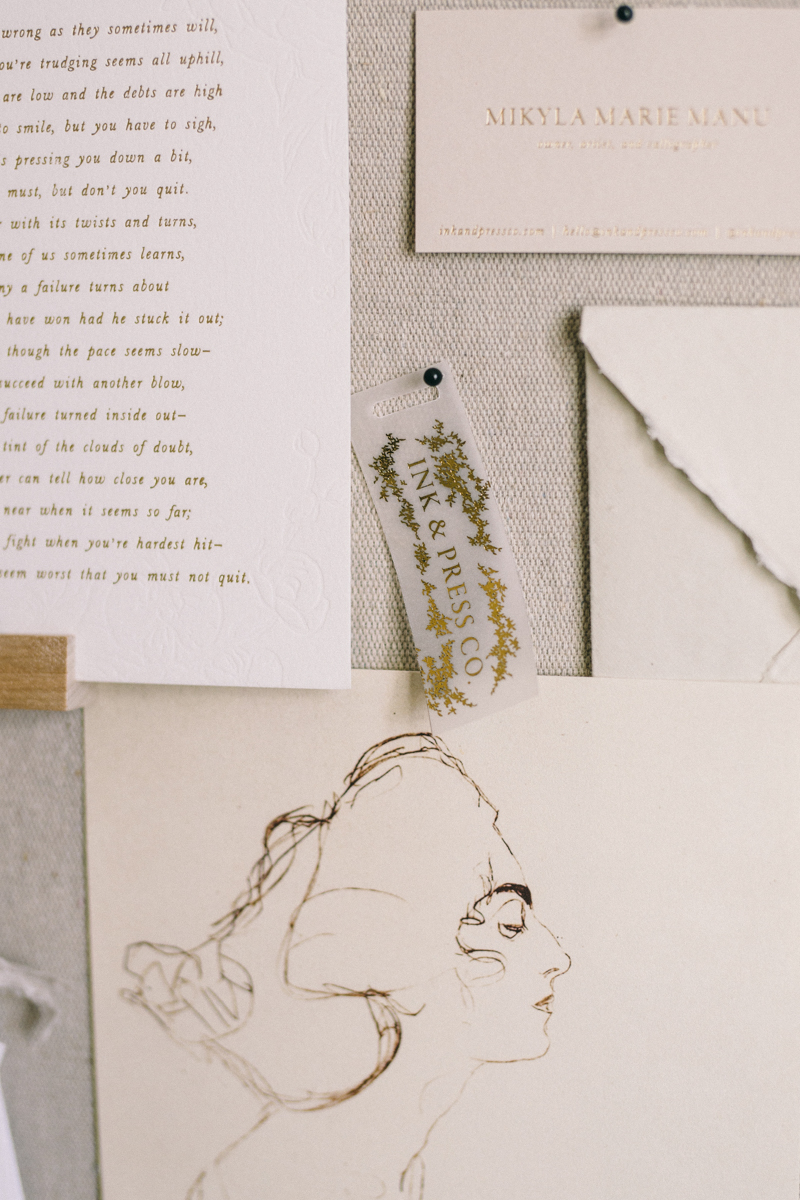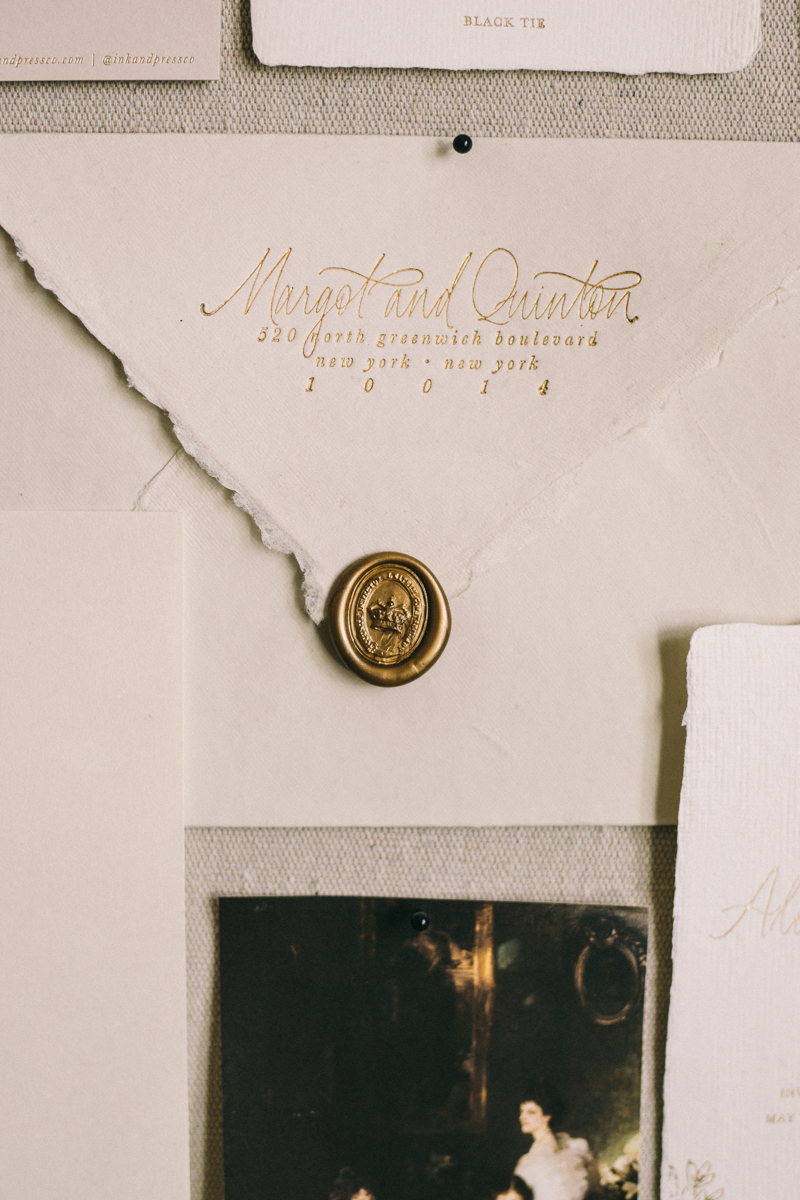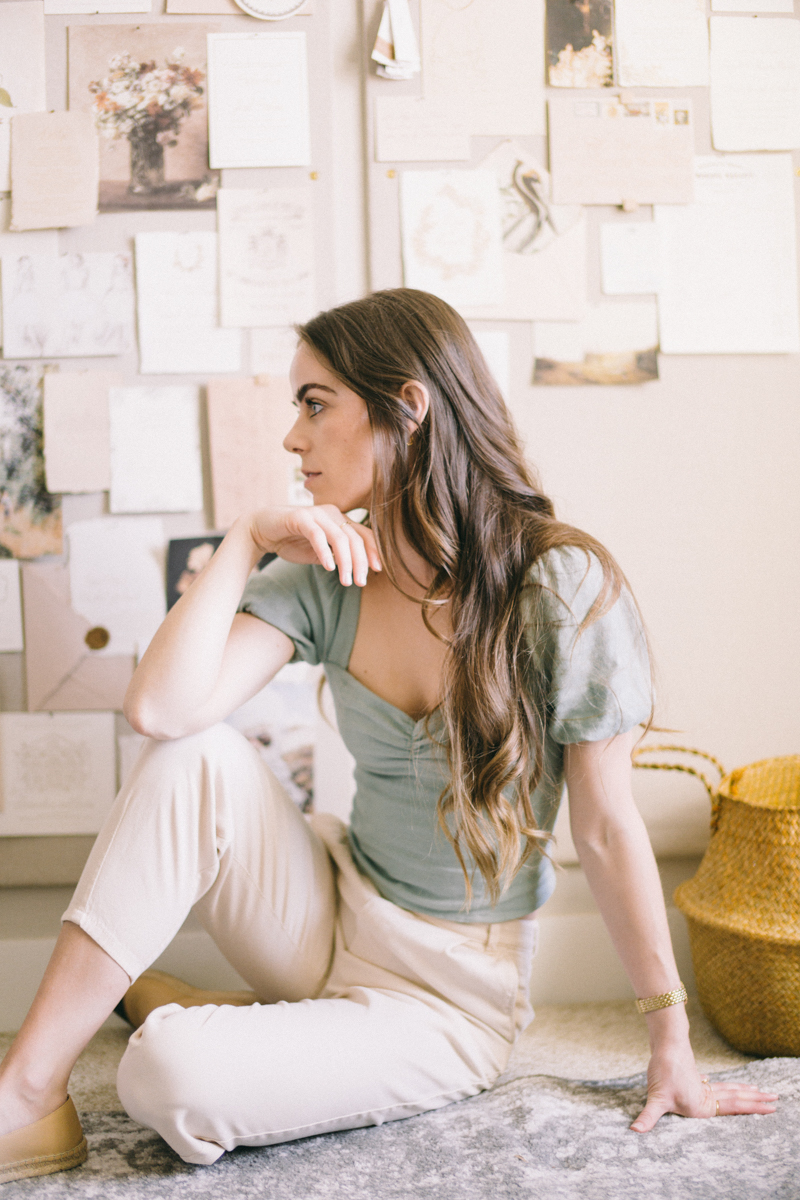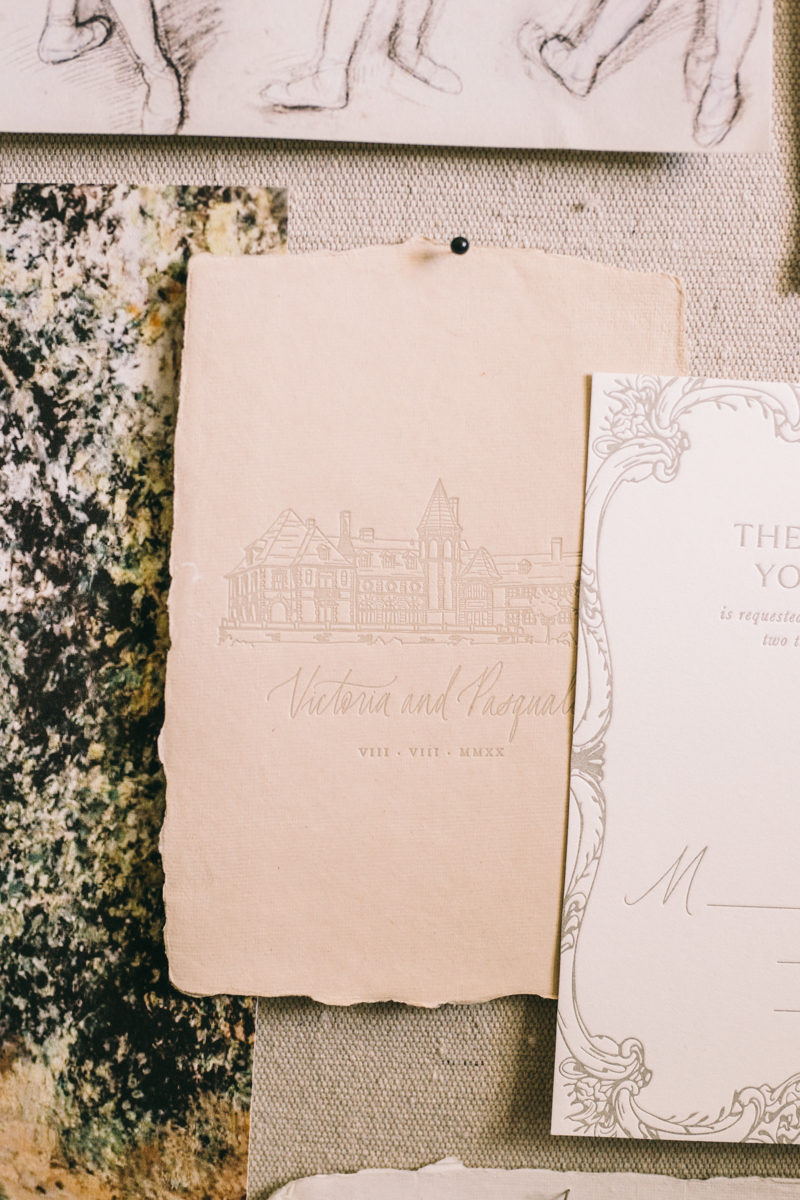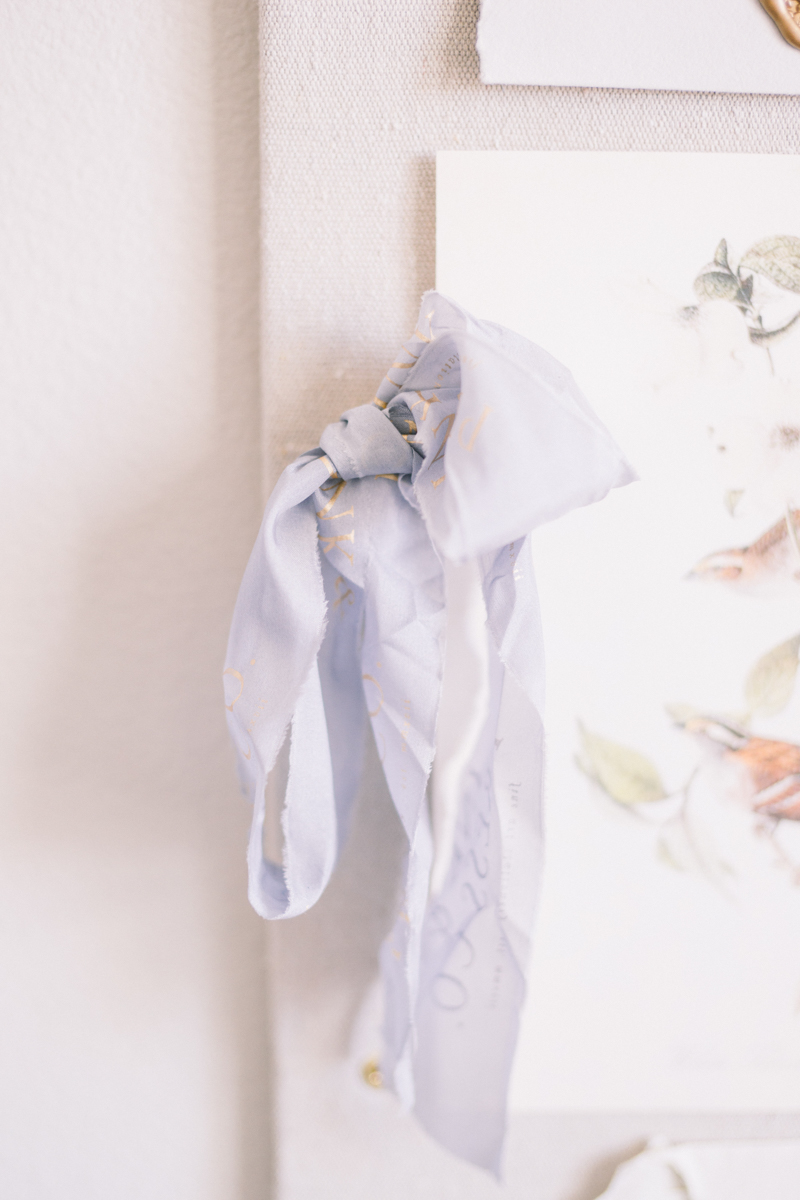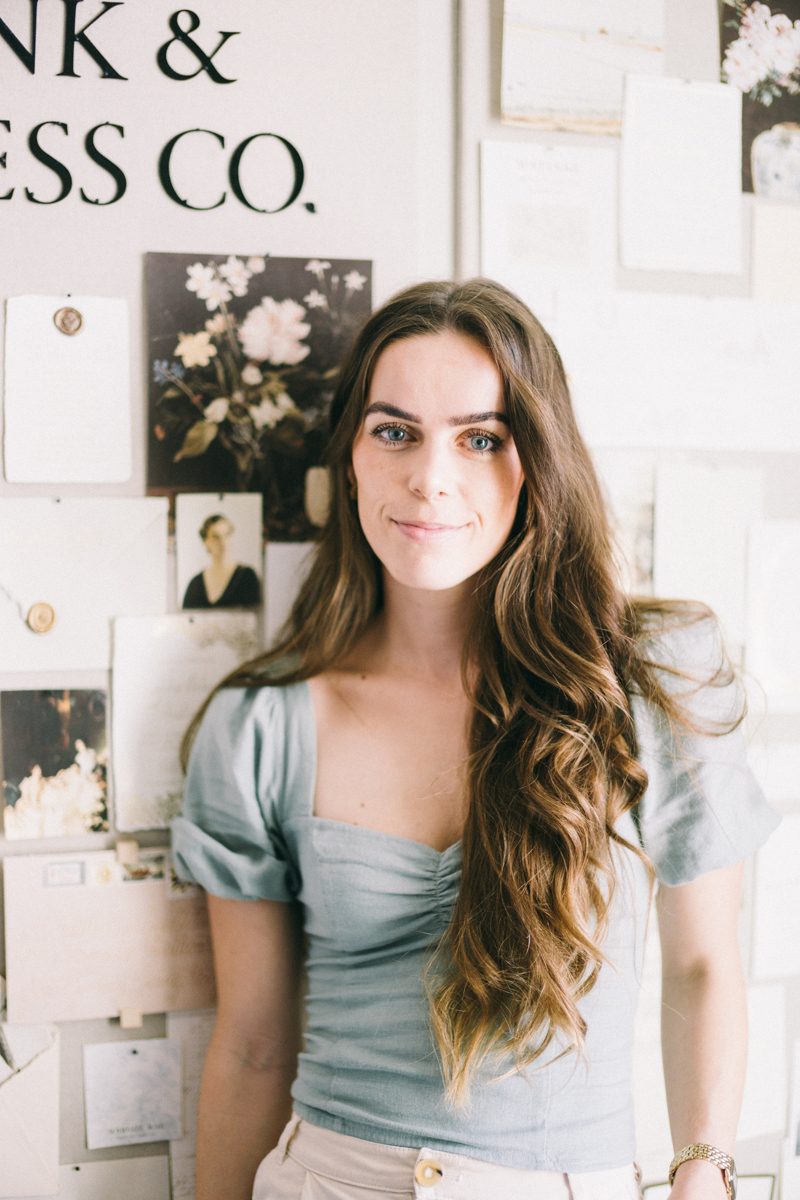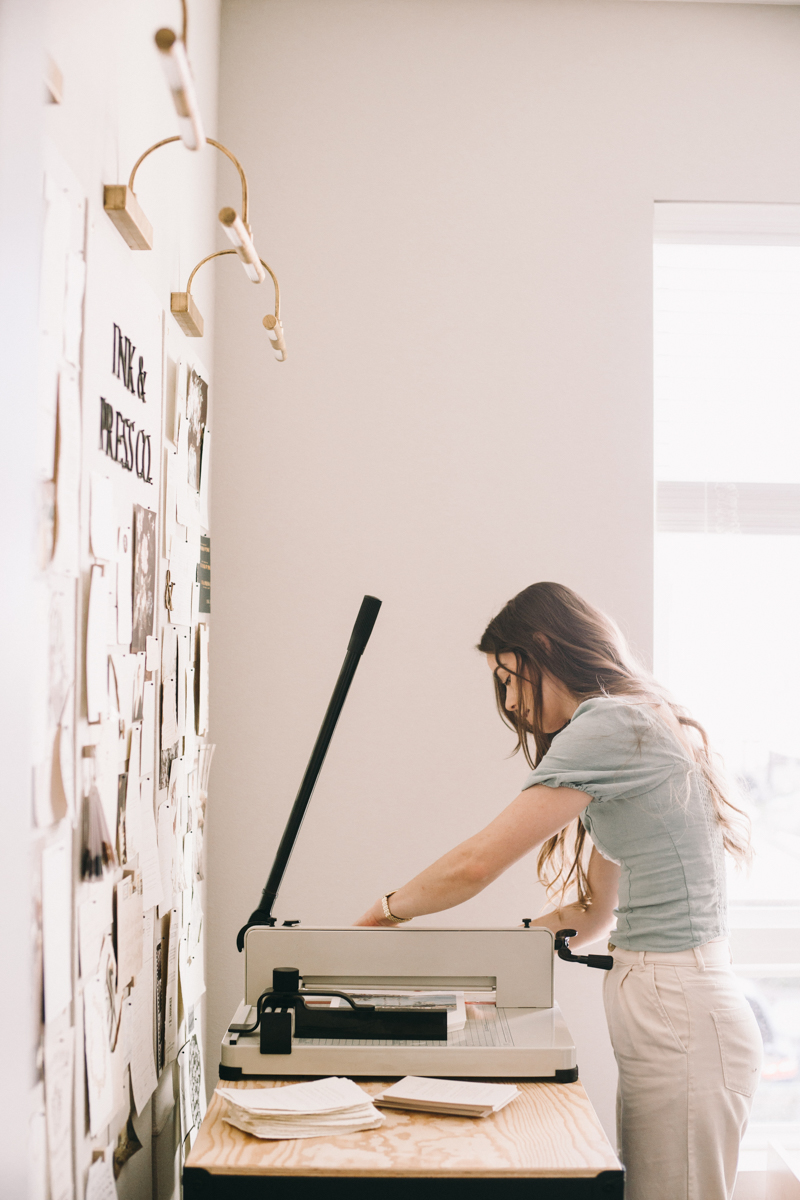 Scottsdale Arizona Wedding Stationery
Italy Wedding Stationery
France Wedding Stationery
Custom Calligraphy Stationery
Want to see more Arizona artist- find some more here!