I have been following Caitlin of Always Piper on Instagram for a while now. I'm a sucker for quality made, small batch clothes that are more oversized and boxy in shape- they're practical for every day use where whether that be gardening, meeting with brides and grooms, or chasing after kids. And then put on a pair of heels and a leather jacket and you've got yourself the perfect evening outfit. I'm also a sucker for locally made clothes so this Maine made clothing company is on my list of the best of the best! Well, Always Piper fits that bill perfectly. BUT they don't just make clothes, they make the prettiest textiles for your home! I headed over to Caitlin's Portland Maine house to shoot her and her Always Piper clothes,  pillows, table runners, and all the other lovely things that I would gladly take! Keep scrolling to see some of my favorite pieces and read a little questionnaire about Always Piper!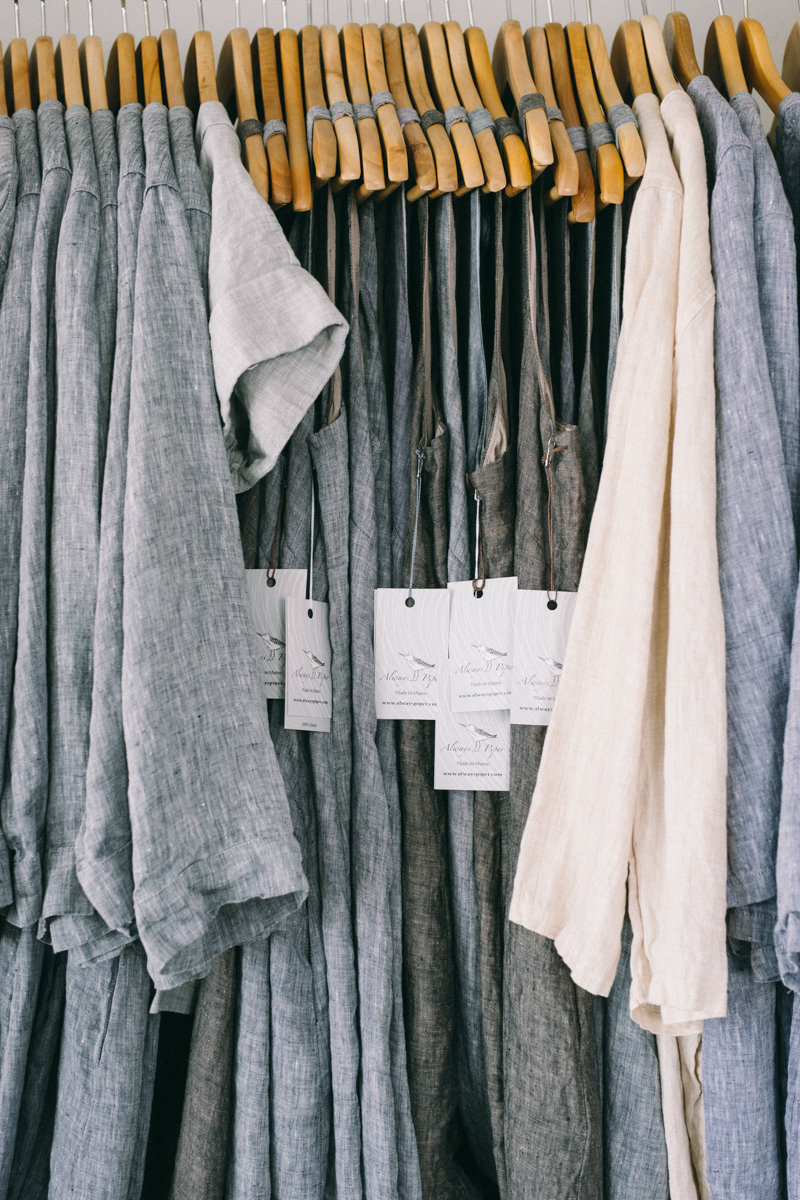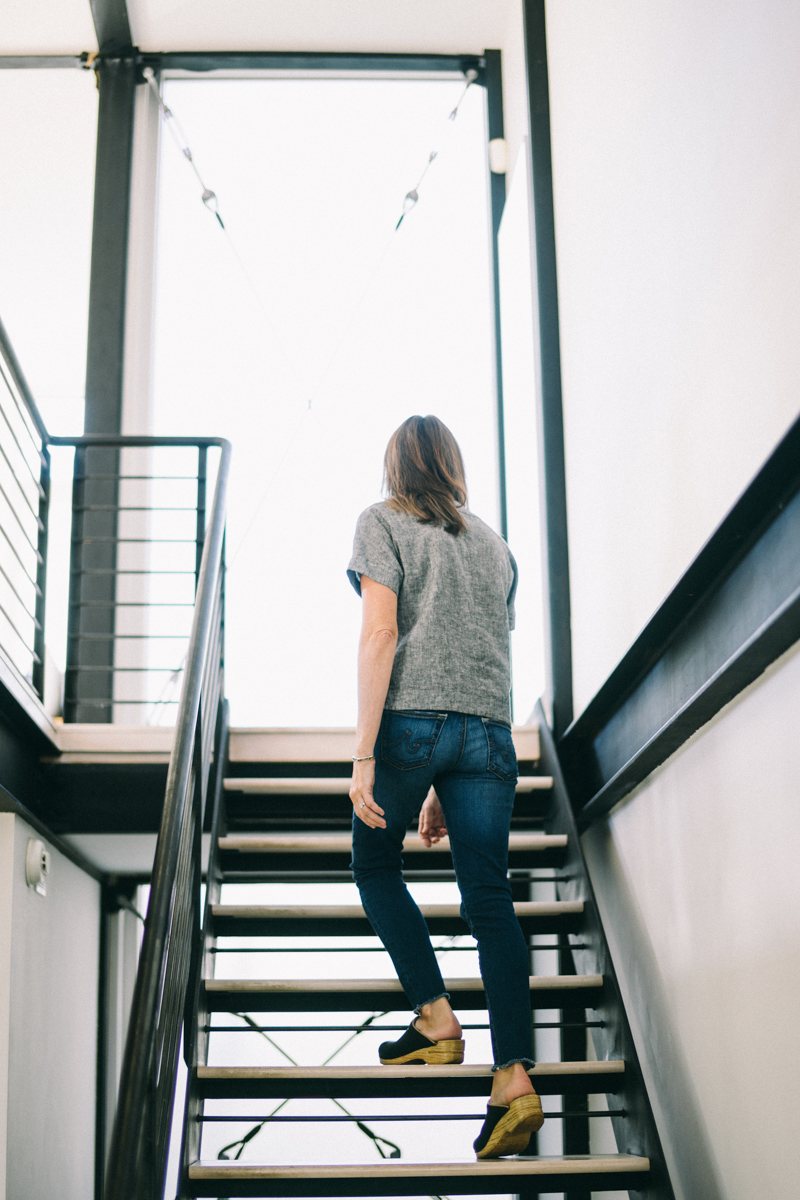 -Tell us a little bit about Always Piper!
    Like many brands Always Piper started because I could not find what I was looking for on the market. In my case it was a beach cover up that wasn't sheer and could also be worn as a shirt over pants. I remember picking up that first batch of "Island Tunics" just a few years ago with such excitement, I could hardly believe they were mine. In addition to offering women's garments we have expanded to include a beautiful linen bedding line as well as home decor items including table linens and throw pillows utilizing shibori resist dyeing techniques.
-What sets you apart from other brands?
Our brand offers women's wear and home goods that strike a balance of both utility and luxury for the earth conscious consumer. We believe working with sustainable fabrics is a big deal. A dress or a blanket is not beautiful if the making of it was harmful to people or the environment. Our quality is notable to the smallest details like; lining up the stripes on both sides of a pillowcase or the pefect placement of deep useful pockets on a dress. We produce our designs right here in Maine which means a lot to us and we believe that is valued by our customers as well. Hearing from a happy customer who tells us they didn't know what they were missing until they experienced our linen sheets tells us that we are providing something special. I believe we are a "stop and smell the roses" kind of a brand.
-Where are you based out of?
    I have worked from my home right here in Portland's west end from the start. It was definitely tough at first when I was making large items like blankets here in my dining room. Lint and fibers would settle throughout the house and cleaning up was a constant chore. Now that most of our production is completed by local contract sewers, working from home feels like a privilege. I can easily work on designing, sourcing and small batch dyeing here and I really don't long for that separation between work and home.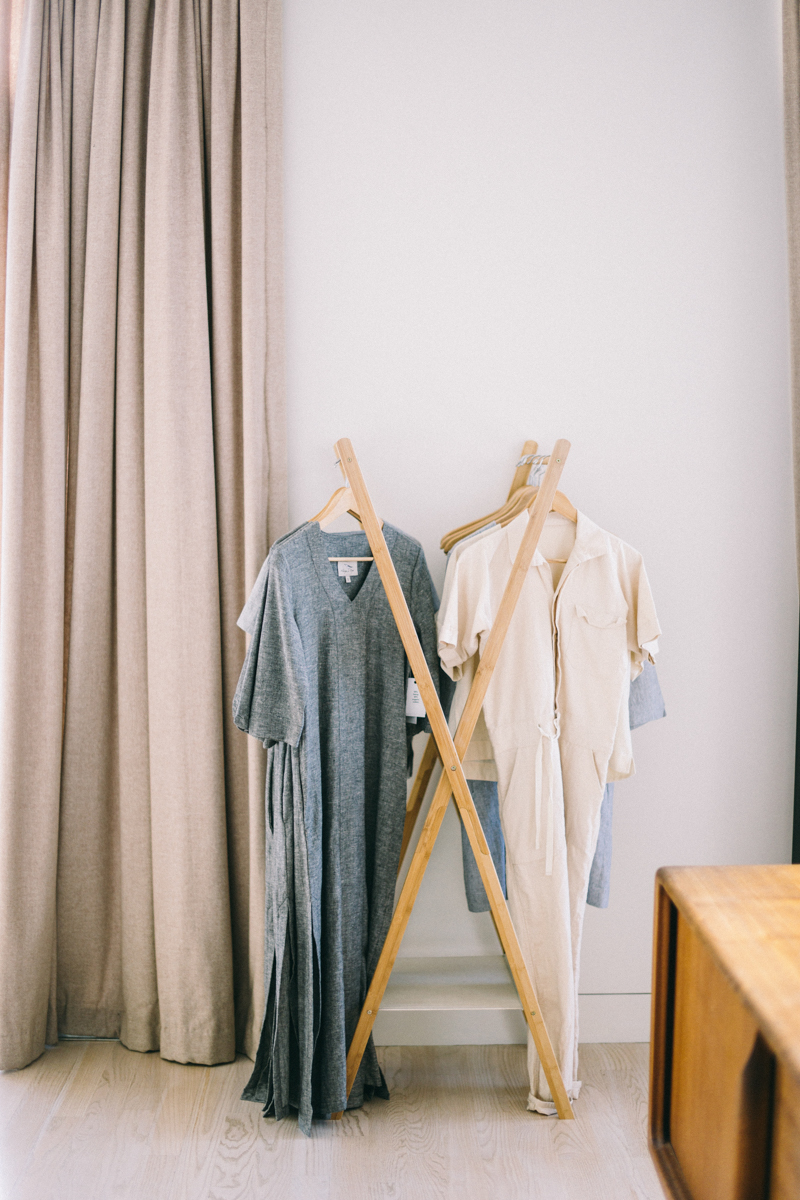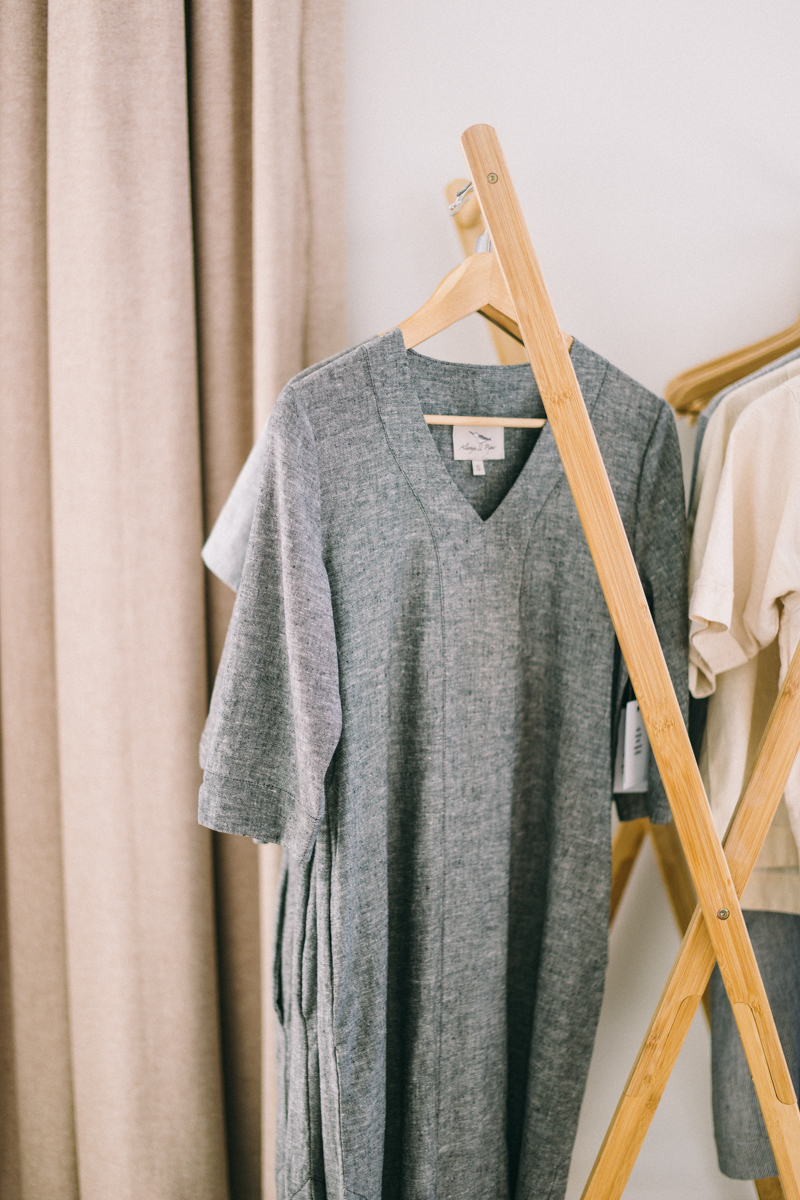 Maine made clothing again…this jumpsuit and Kaftan are making my world go around!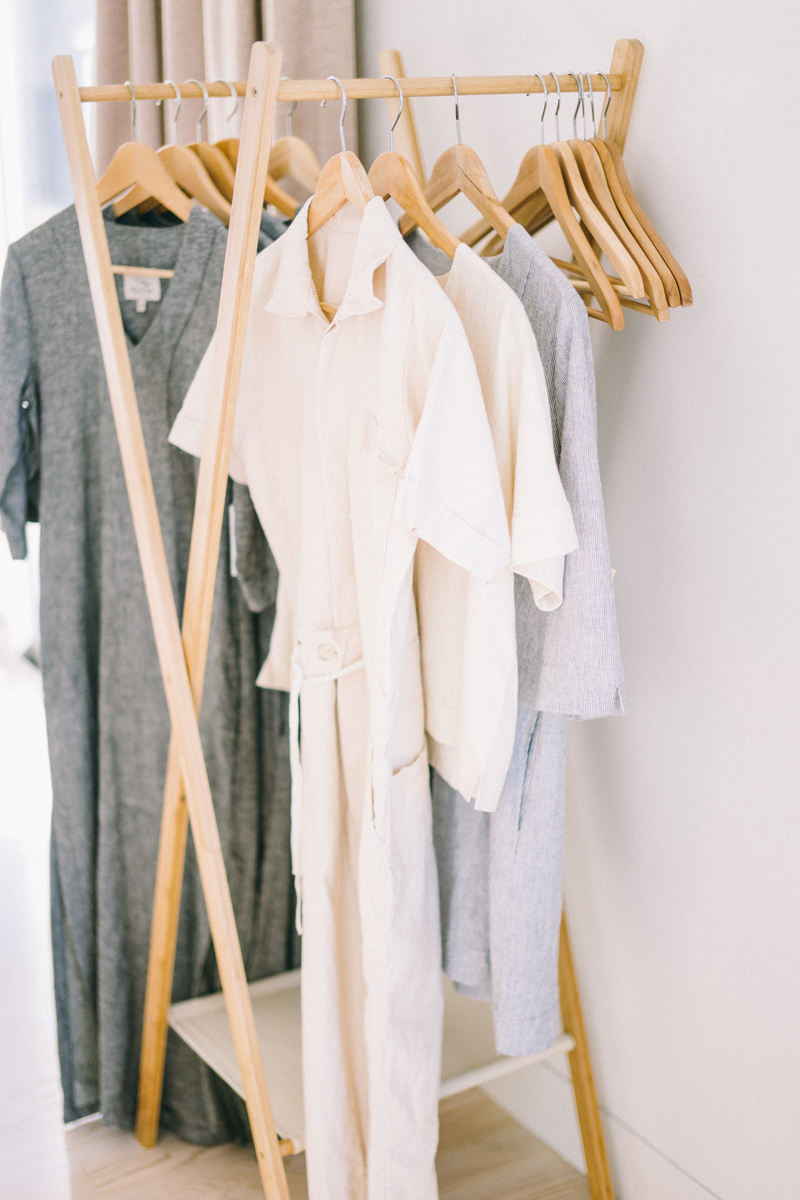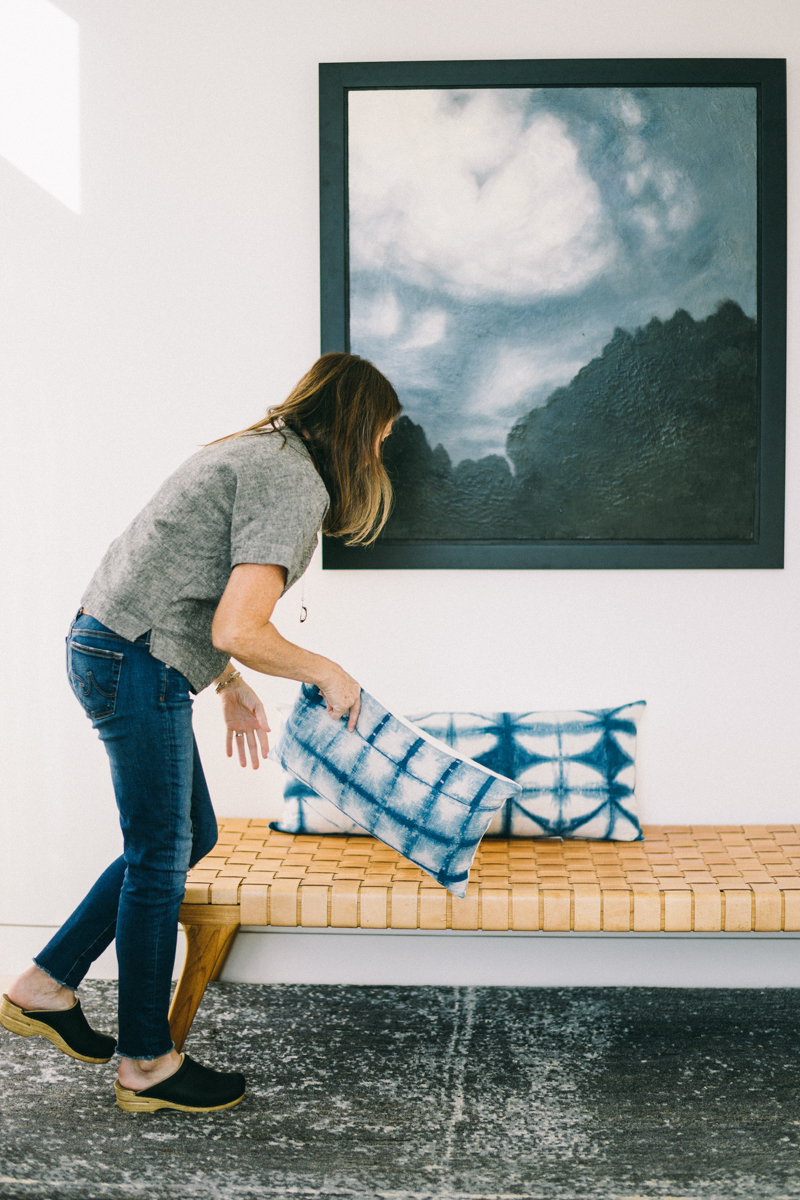 -What is your favorite Always Piper piece?
    I am usually the most excited about whatever I am currently working on but our Kaftan from this past season is my dream dress. It is one piece dressing that is effortless and comfortable. It is meant to be casual but there is something special about a long dress, it's a gown of sorts so I hope it makes you feel a little bit like a goddess.
-What can we look forward to seeing from Always Piper this coming year?
    There will be a couple of great staple wardrobe pieces coming this spring / summer. Adding to our bedding line – linen duvet covers are in the works. We are also very excited about carrying beautifully crafted goods from other makers that align with our brand. You can expect to see ceramics, cutting boards, and hopefully some great bags!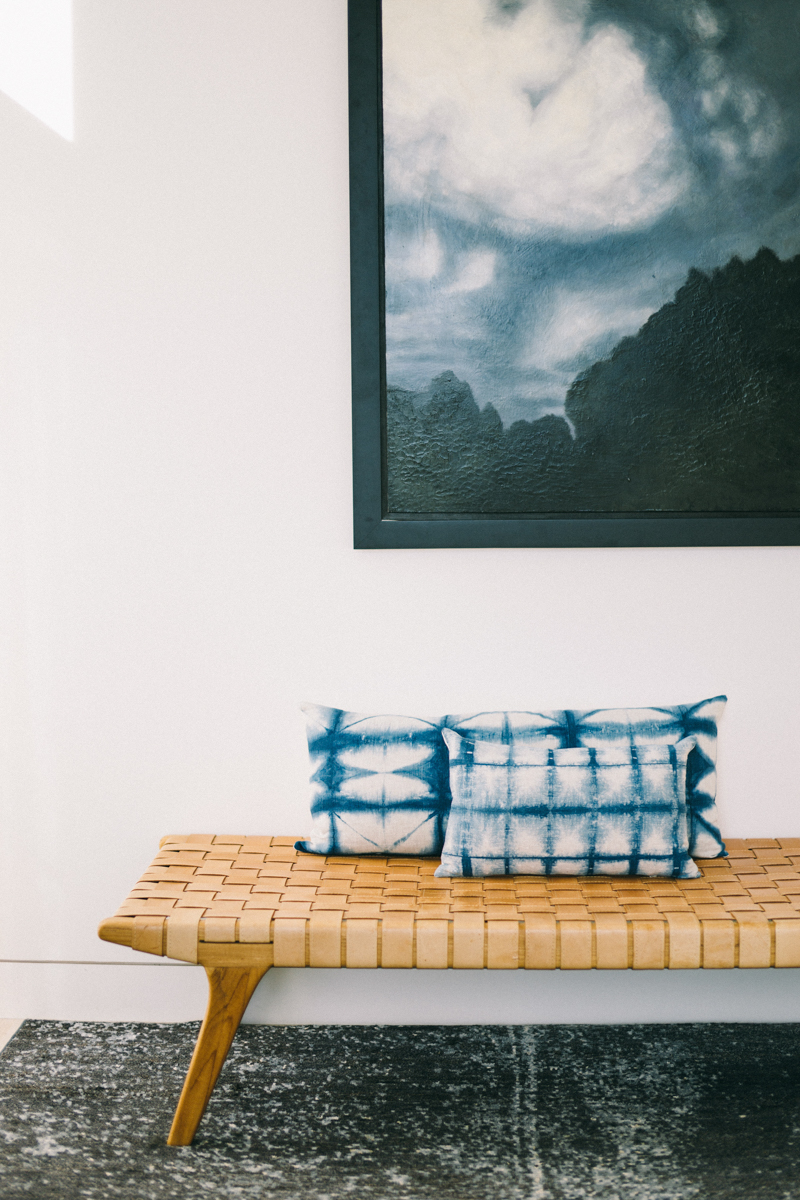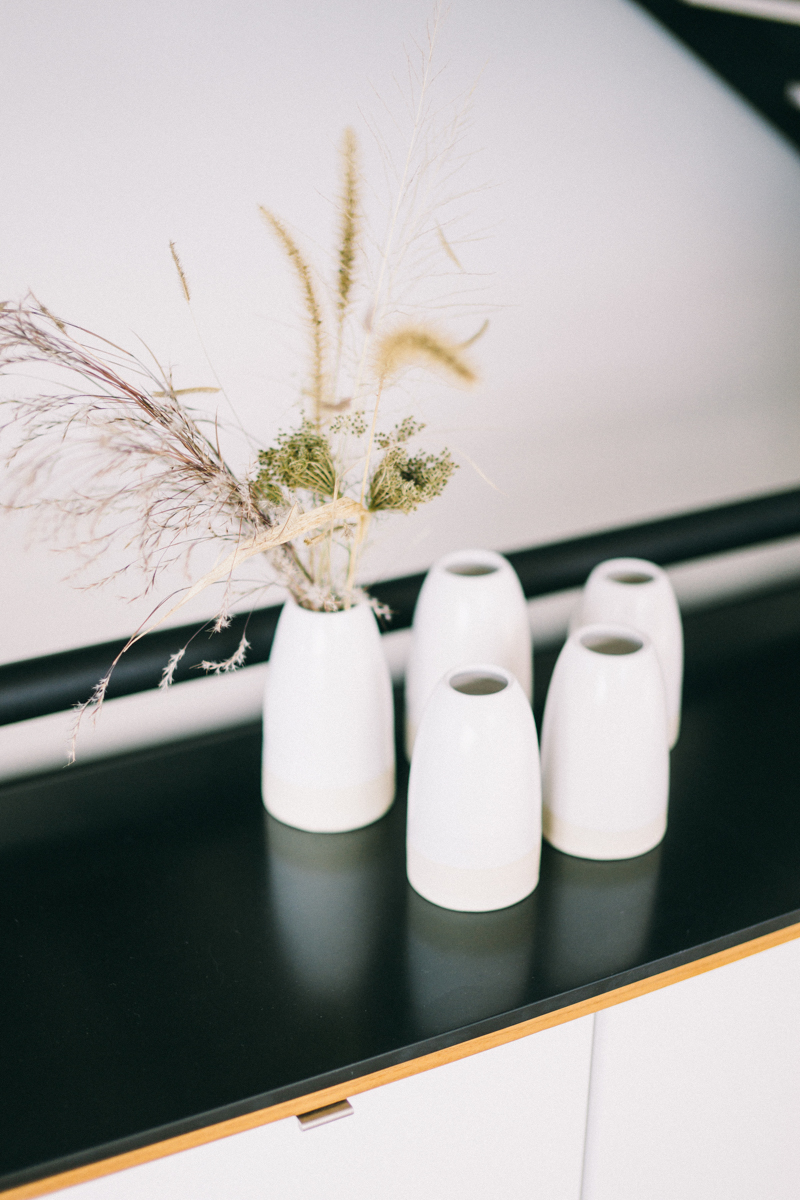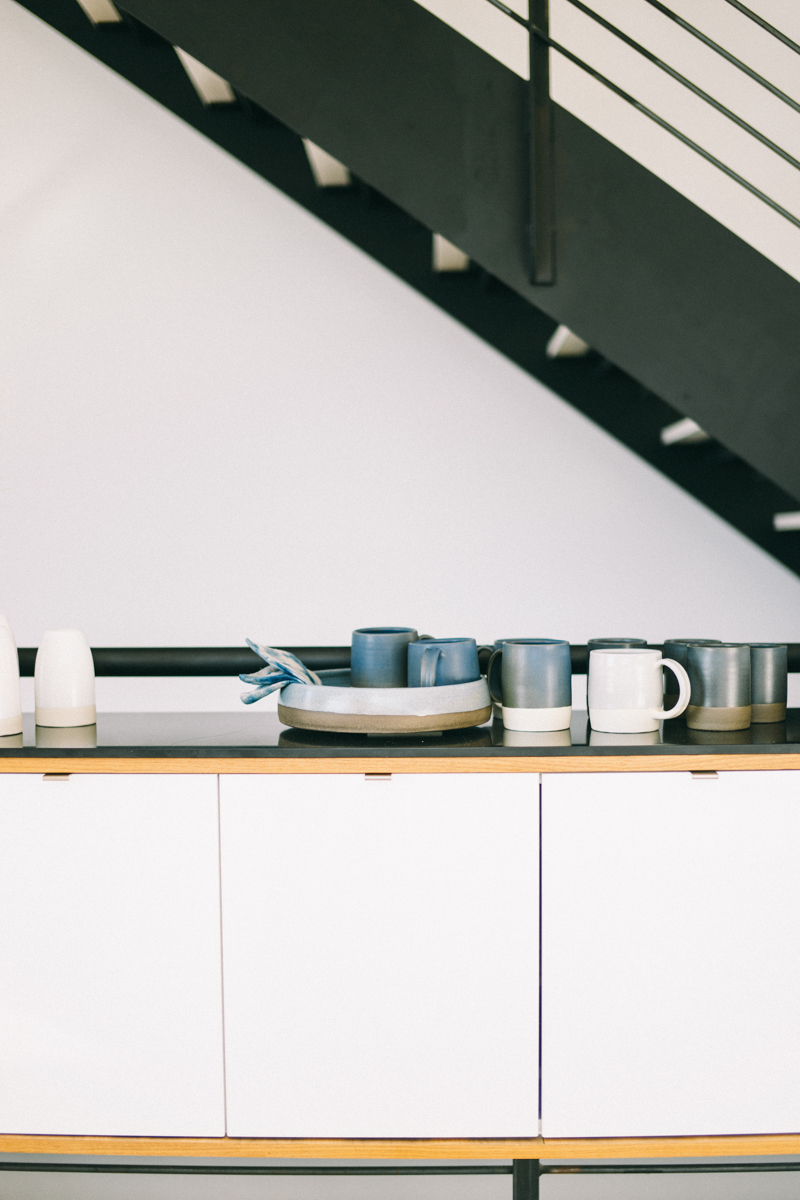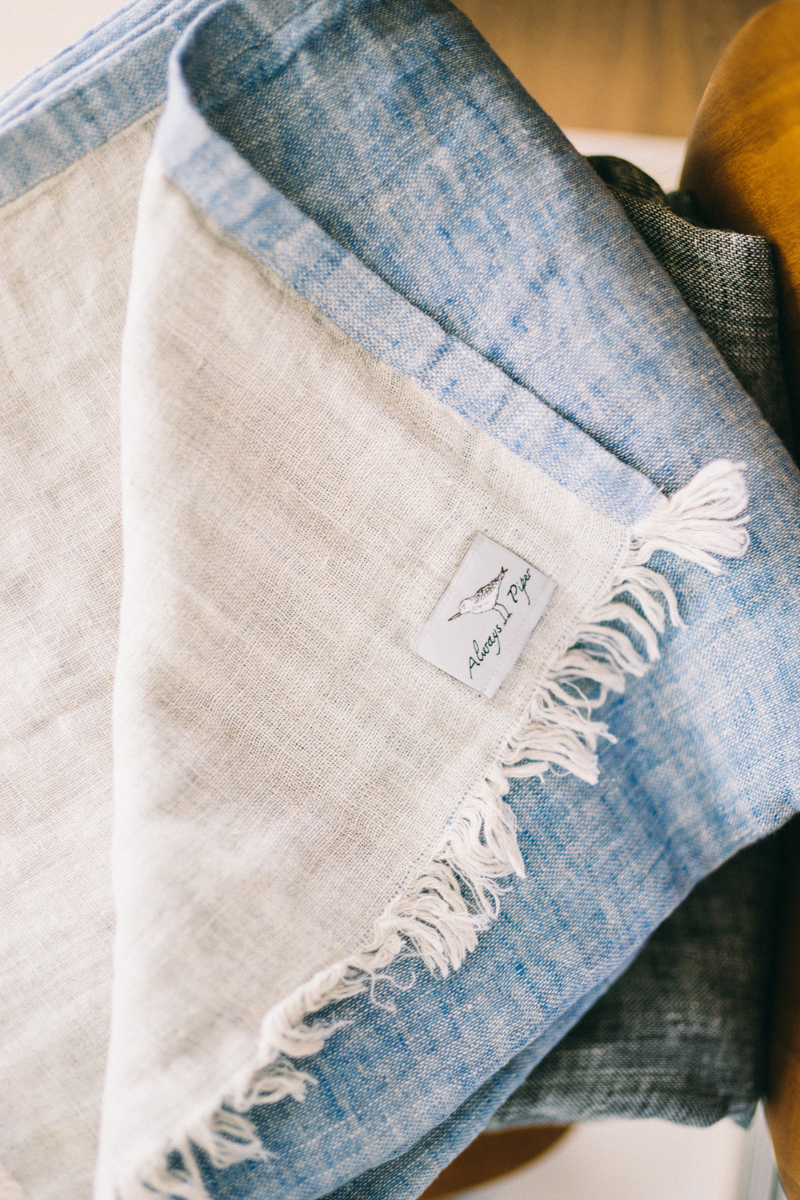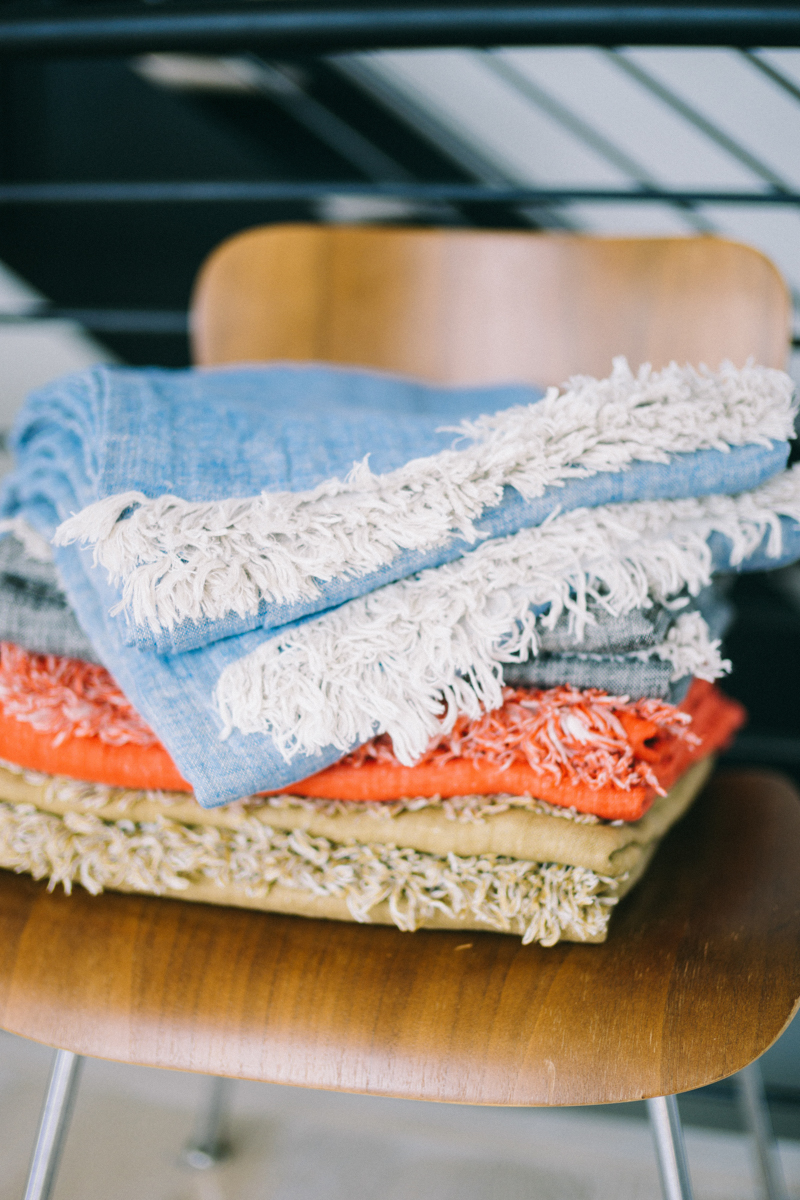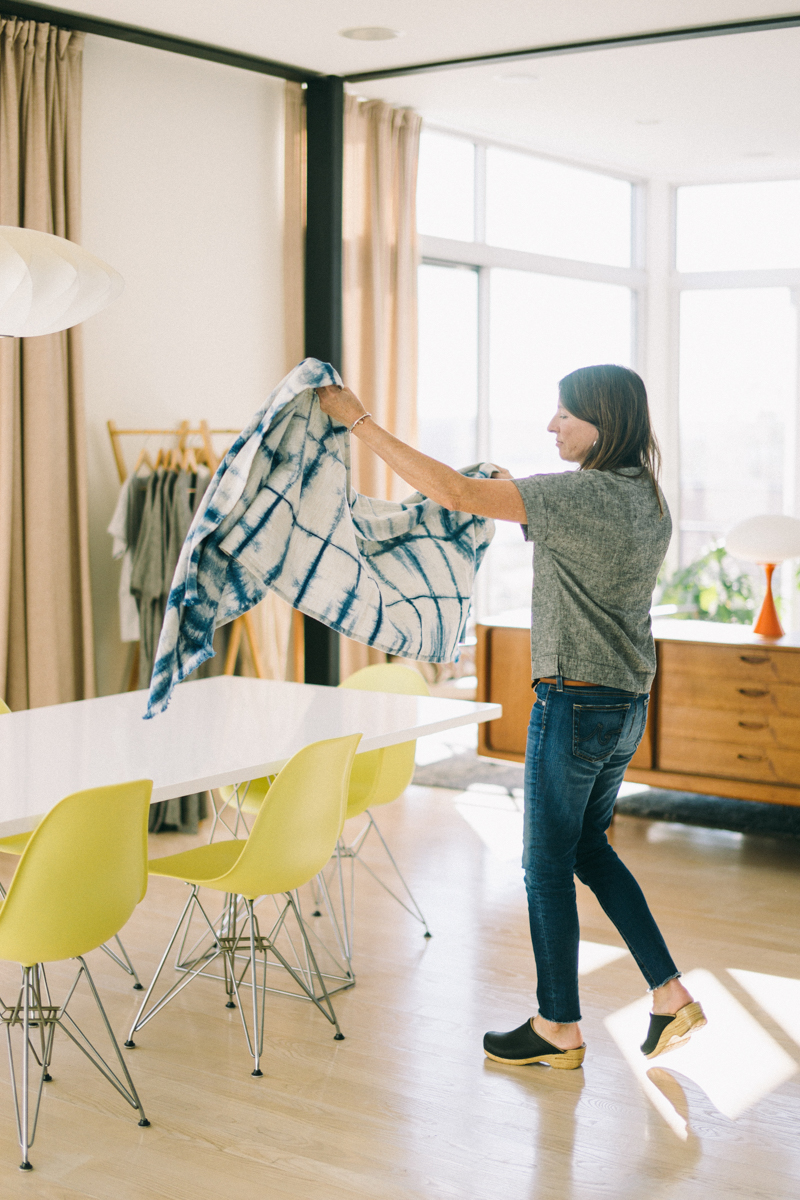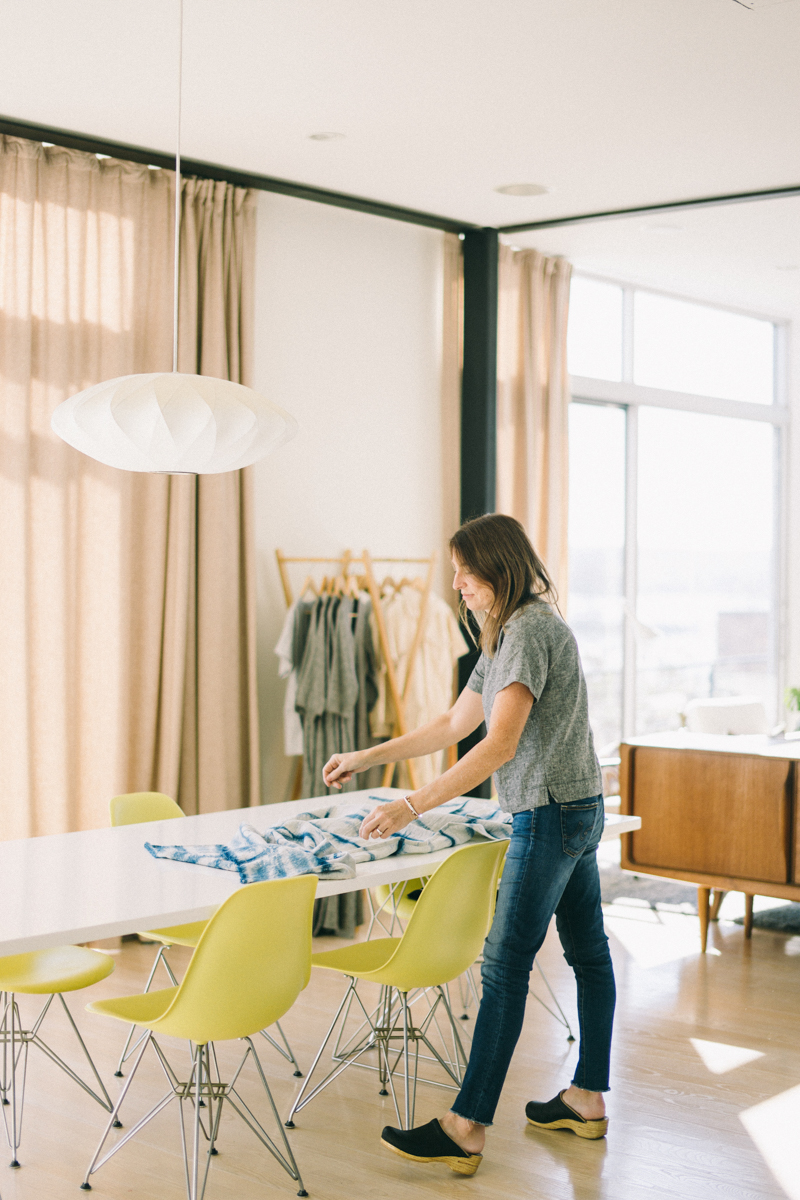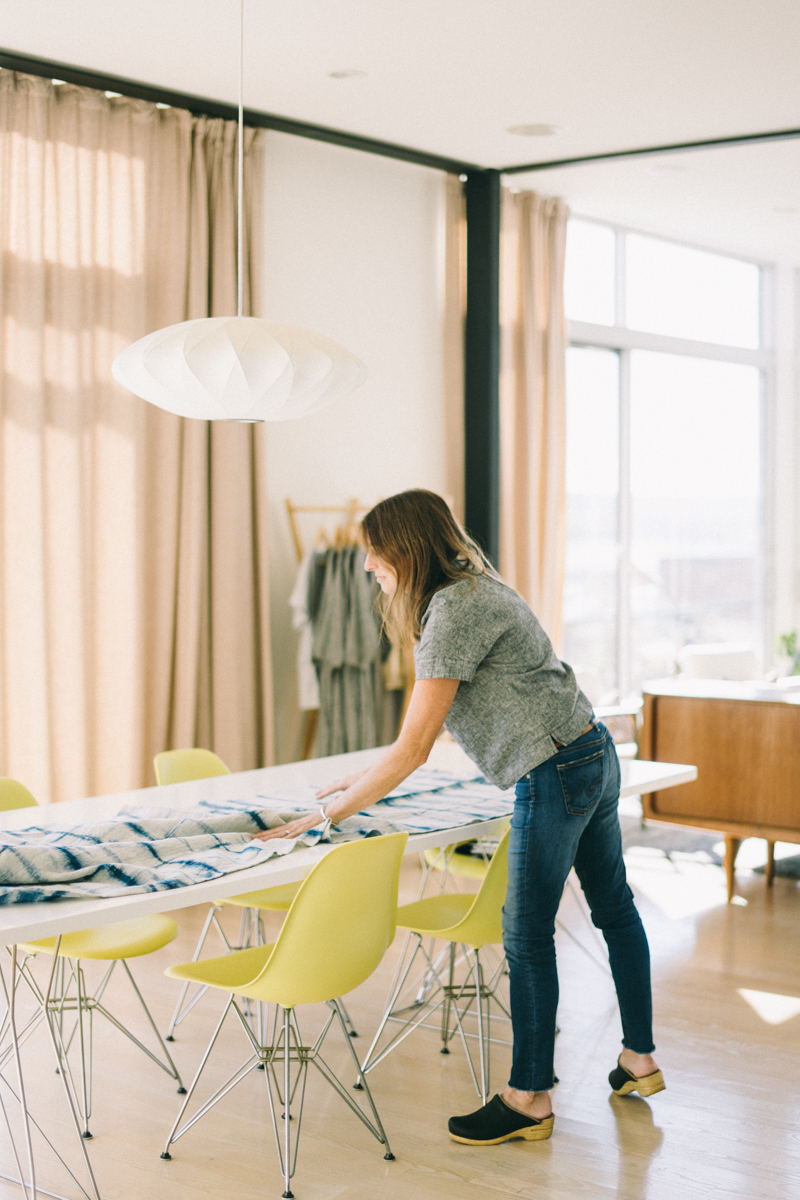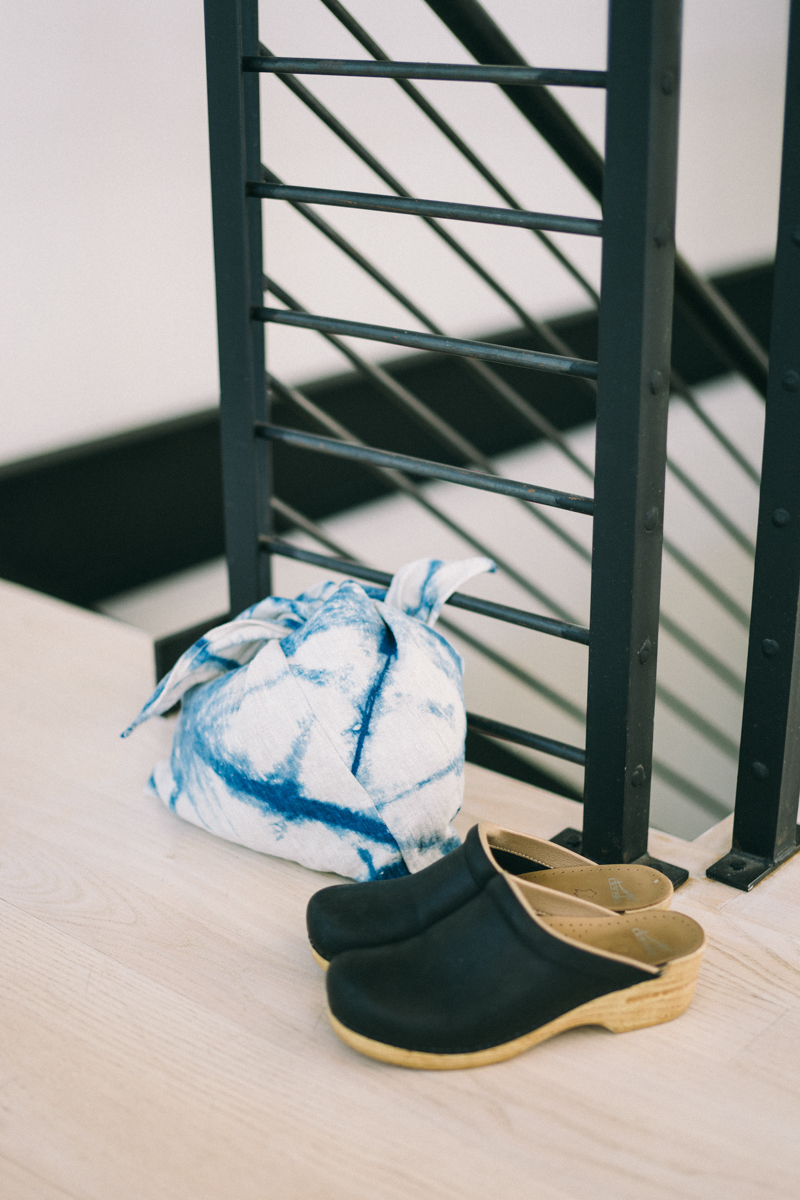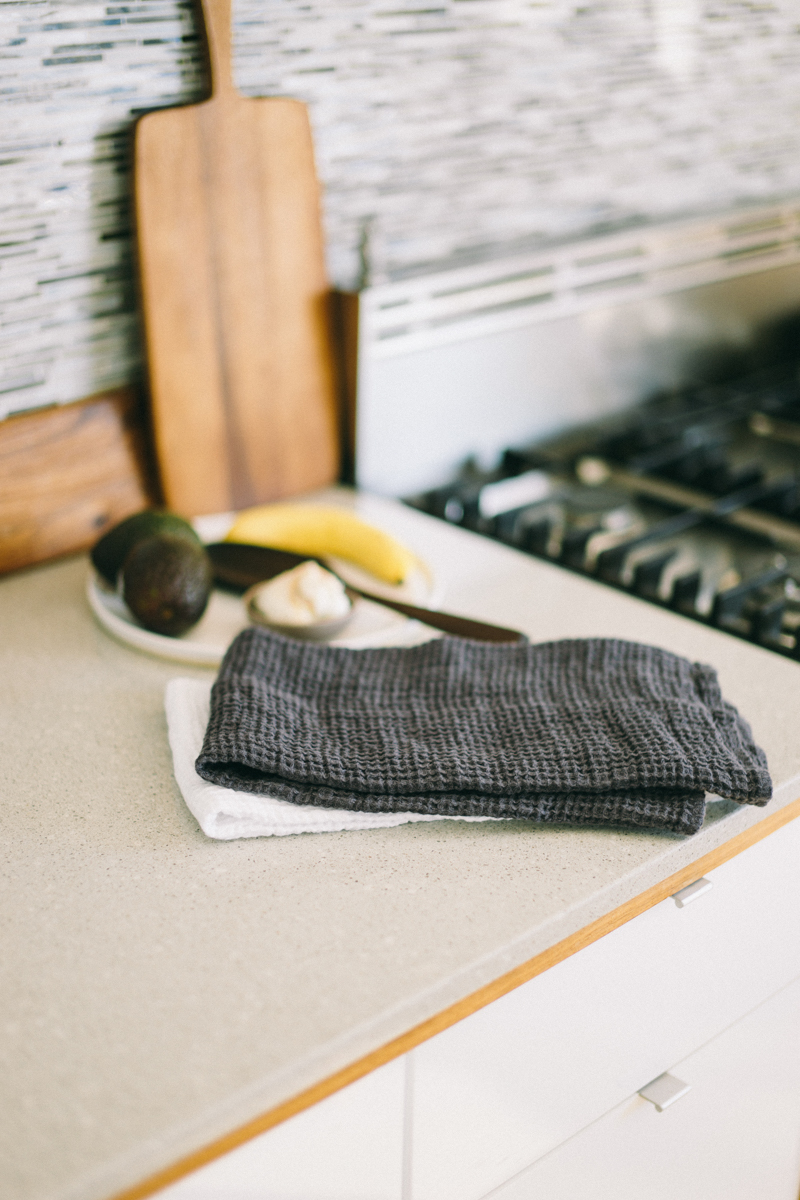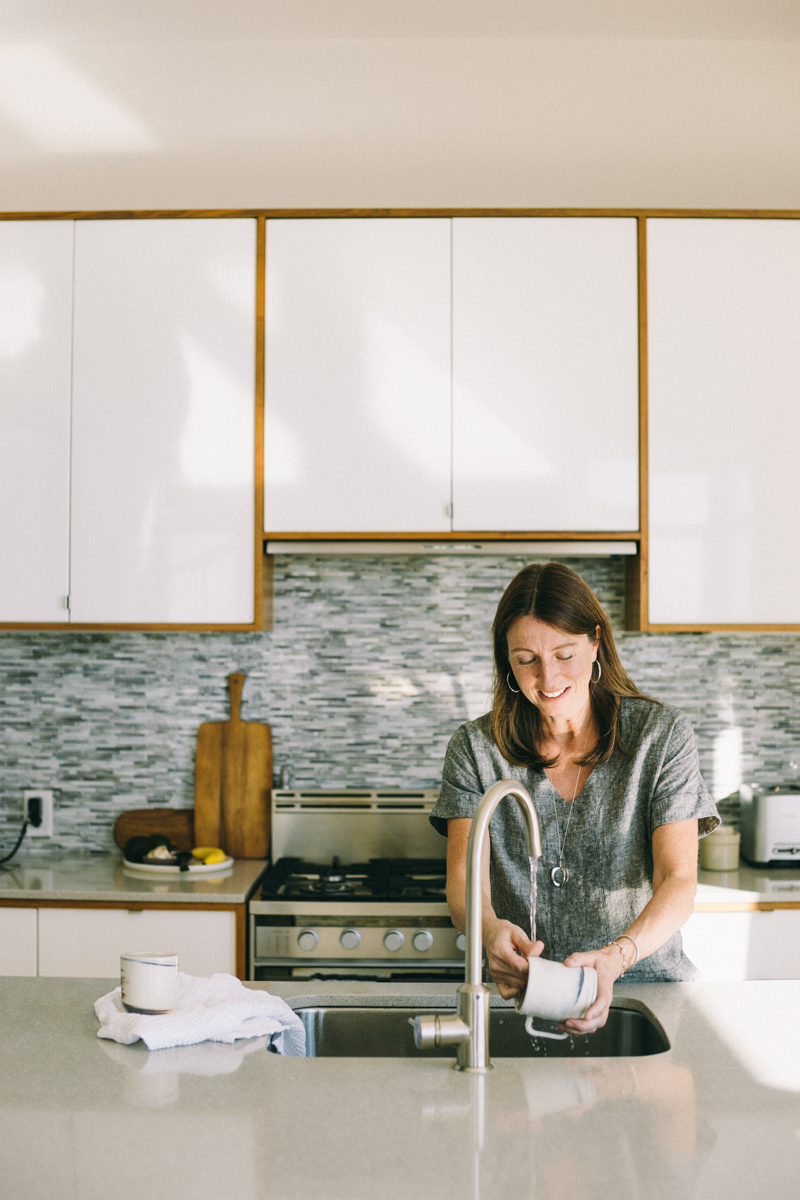 I spy some Campfire Studio cups! You can read all about them on their Maine Makers Blog Series post here.