I first met Kristen & Joe of Campfire Studio, a Maine pottery studio, when David and I had made a trip out to Maine to look at houses. I started following Campfire Studio on Instagram and soon fell in love with their creations. I'm an avid mug collector (read: hoarder…addict some may even say) so of course one of their mugs joined my collection when we visited them for their open house a couple weekends ago.
I loved loved loved shooting Kristen while she threw some clay and effortlessly (at least it look effortlessly to me) made some vessels. I know I wouldn't be nearly half as good at it as Kristen is but I'd love to try…and would you know it, they offer classes…*wink wink* here's to hoping my other half sees this. Keep scrolling to read some about Campfire Studio, the couple behind the company, and their new retail space!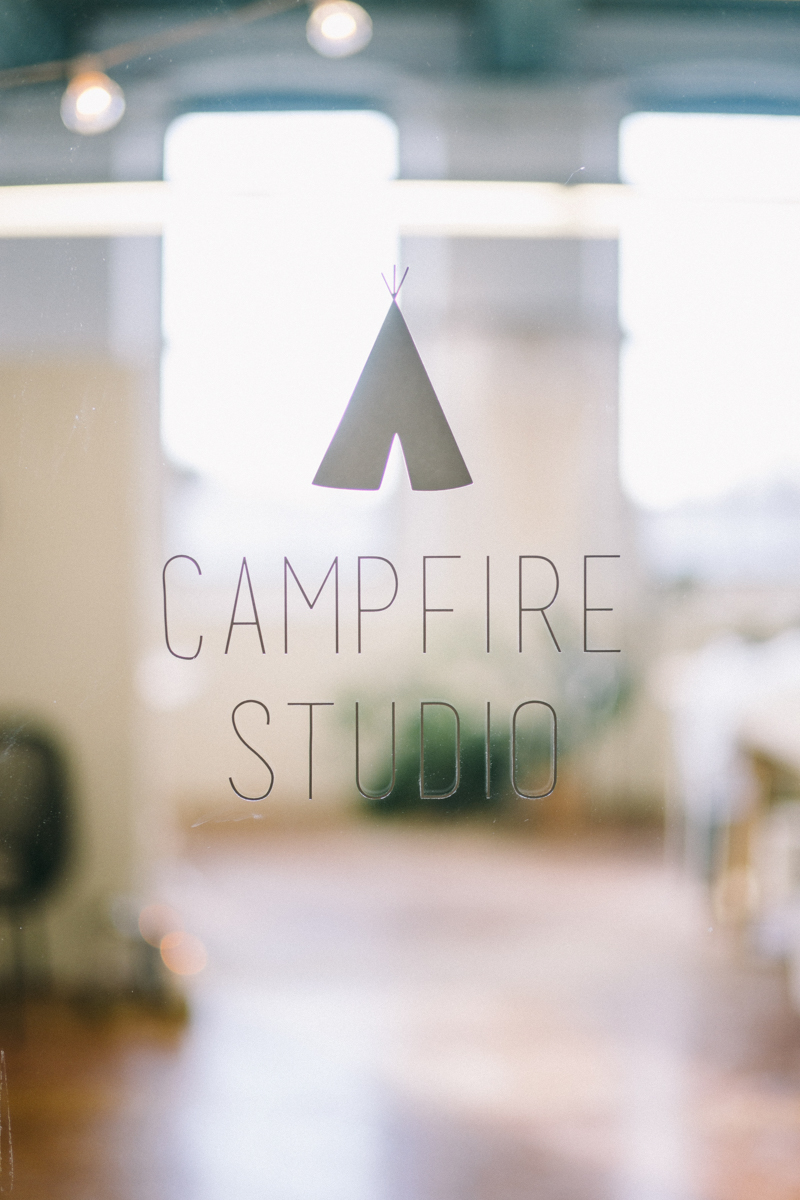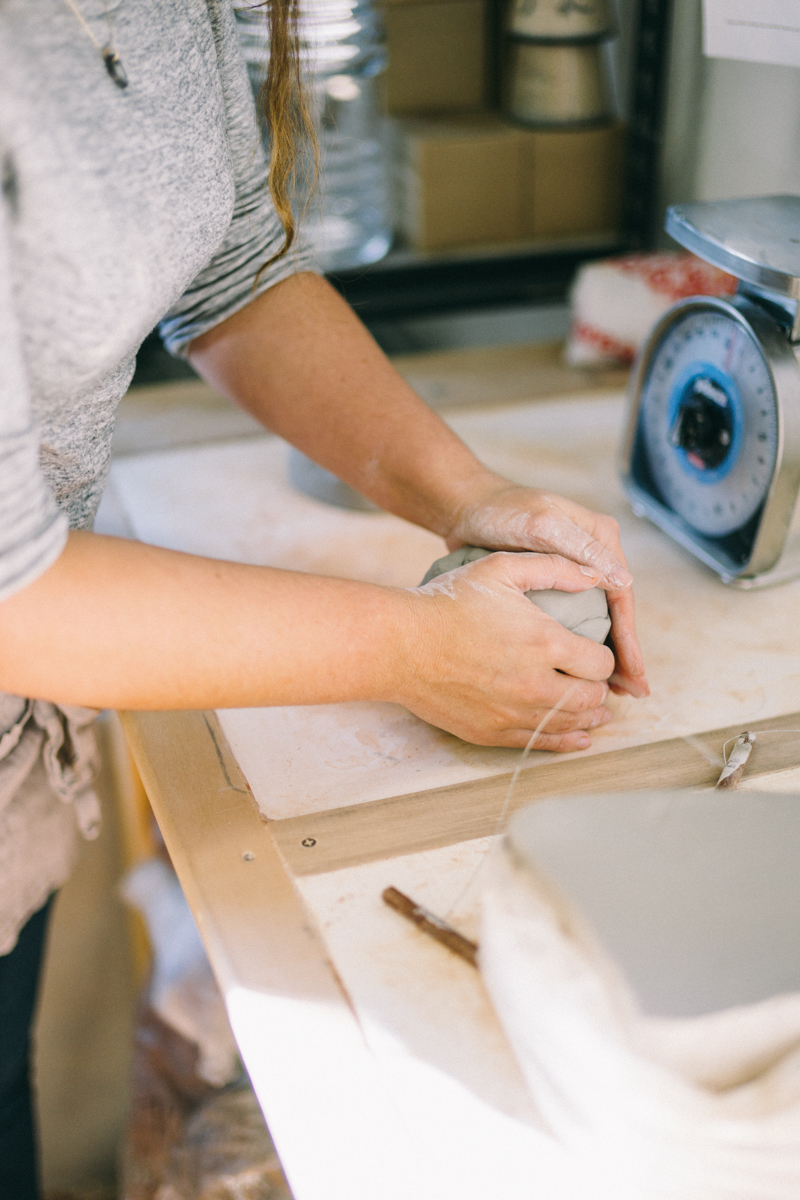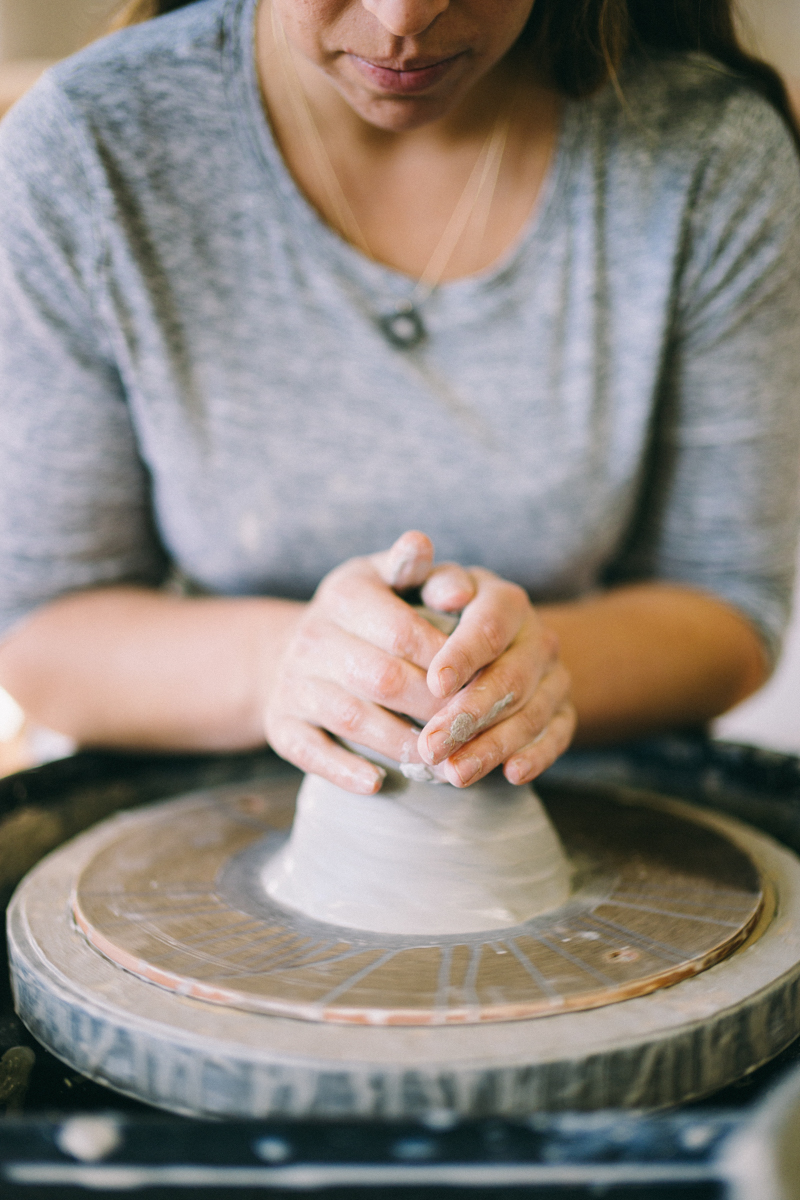 Tell us a little about Campfire Studios!
                 Joe and I, Kristen Camp, are a husband and wife team creating handmade pottery that is designed to inspire the art of giving and entertaining. Our business officially began on Mother's Day weekend back in 2015. We created handmade pitchers for local flower farmer and designer,
Carolyn Snel
l for Mother's Day arrangements. This was a really neat collaboration that gave us the seed money to build our very first Farmer's Market Booth. For the first two summers we sold at the 
Saturday
 Farmer's Market and local pop-up shops. It wasn't until this year that we started doing more wholesale and moved into our new studio and retail space in the Dana Warp Mill in Westbrook. This is a huge improvement from our first studio which was in the basement of our apartment. It's amazing what a beautifully well lit space can do for your creativity level. Two techniques that we specialize in are
Raku
and Marbled Porcelain. Each of these techniques have a very distinct look and neither of these can completely be controlled which is why I think we like them so much.
                I originally went to school for 2-dimensional art studying painting and drawing but in my sophomore year I took a pottery class and completely fell in love with it and changed my major. After college when Joe and I met, I had just gotten my own wheel. Joe was one of those guys that loved doing things with his hands and we bonded over working on projects together. Our group of friends would get together at my place and we would have pottery and cooking nights, which is when I taught Joe how to make pottery for the first time. He ended up taking a class at the local college and I took it upon myself to help him get an "A" in the class (basically we both used this as an excuse to hang out with each other. This lead to us dating and eventually getting married). We've been making pottery together ever since!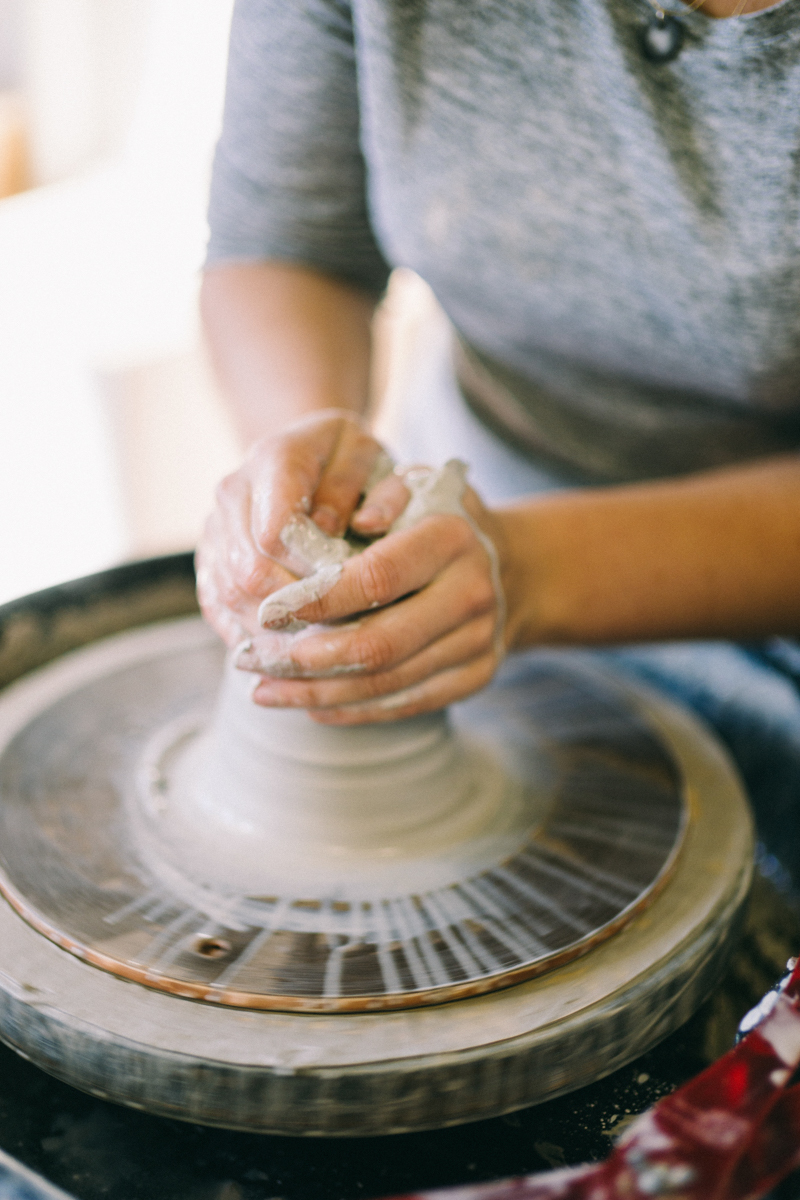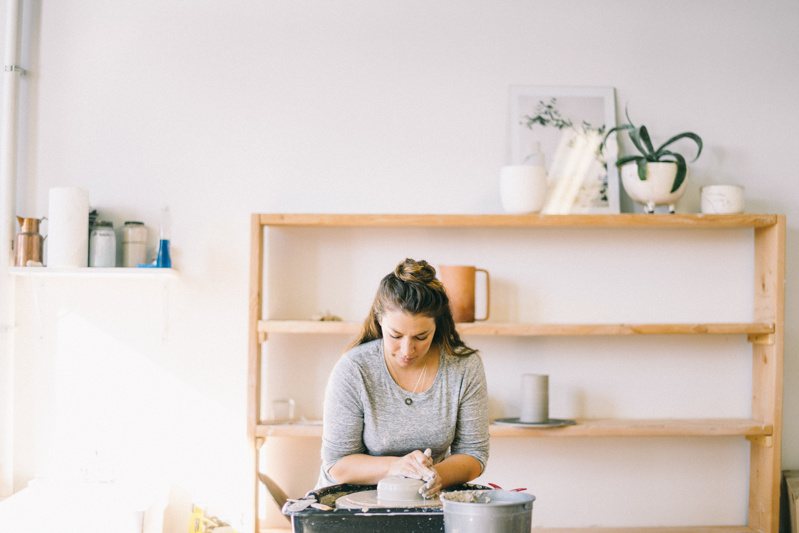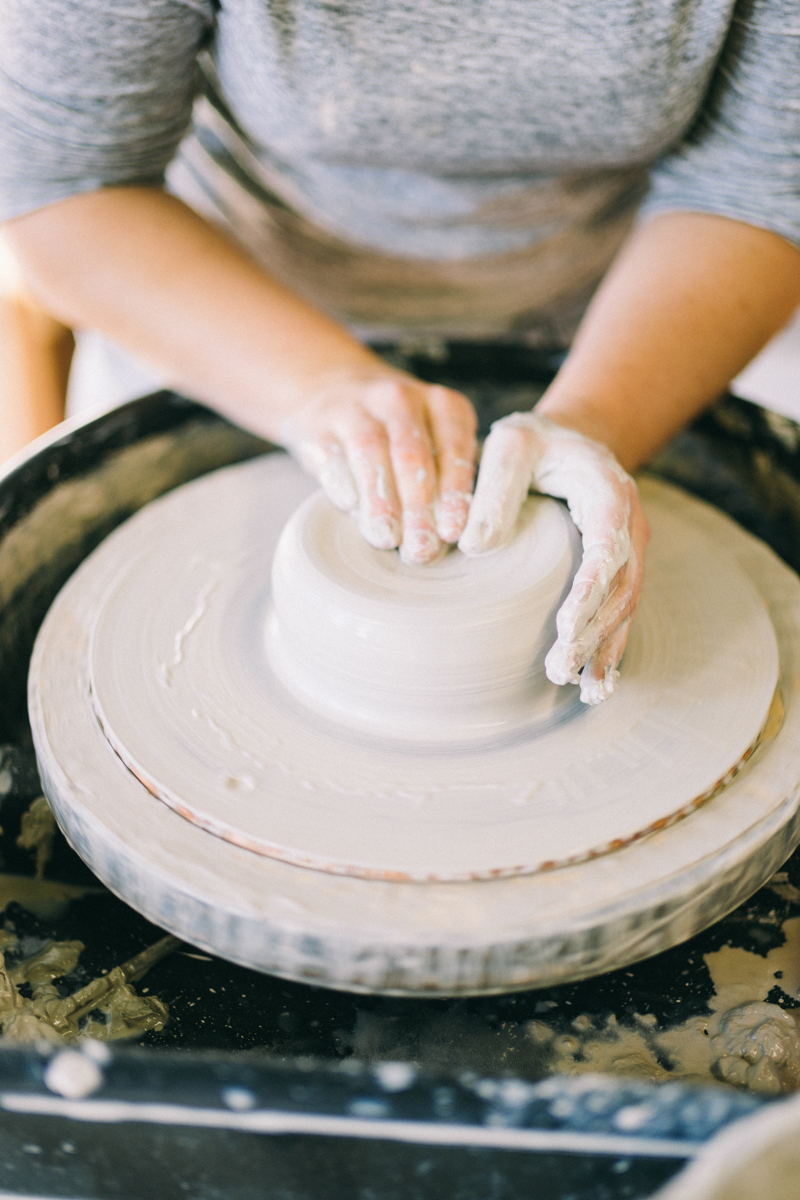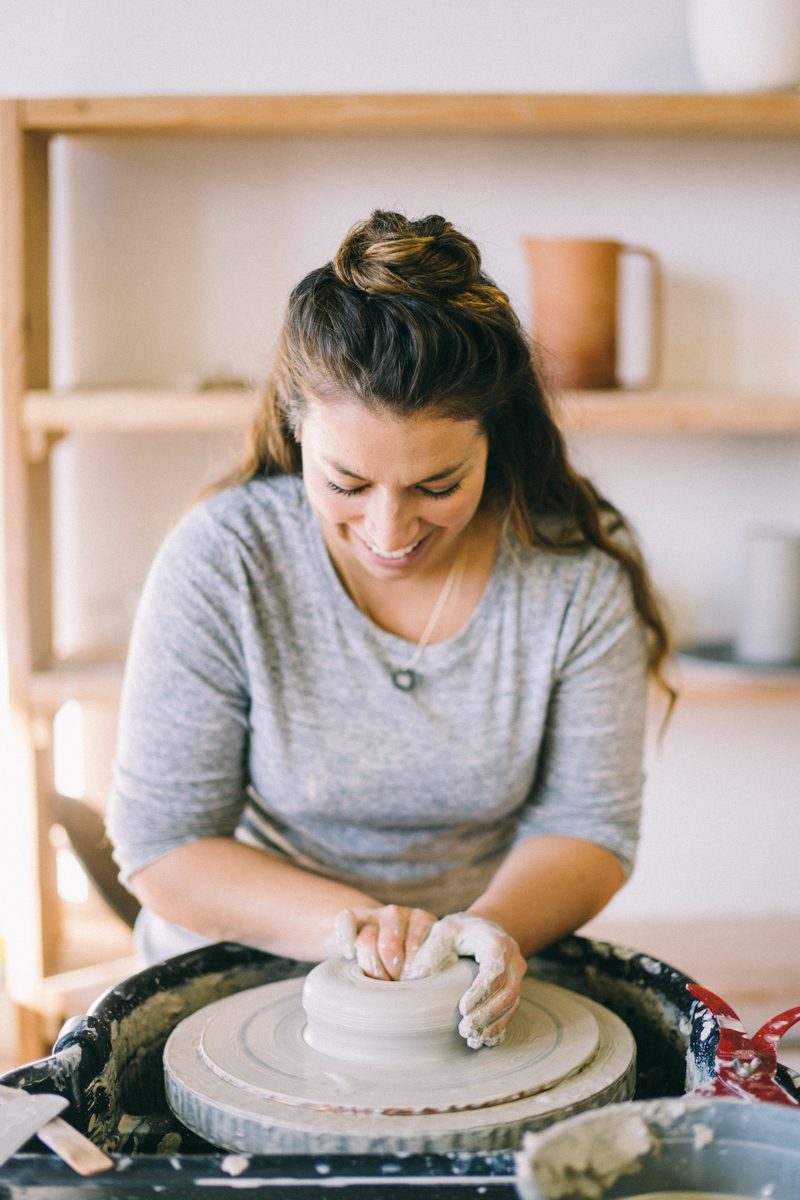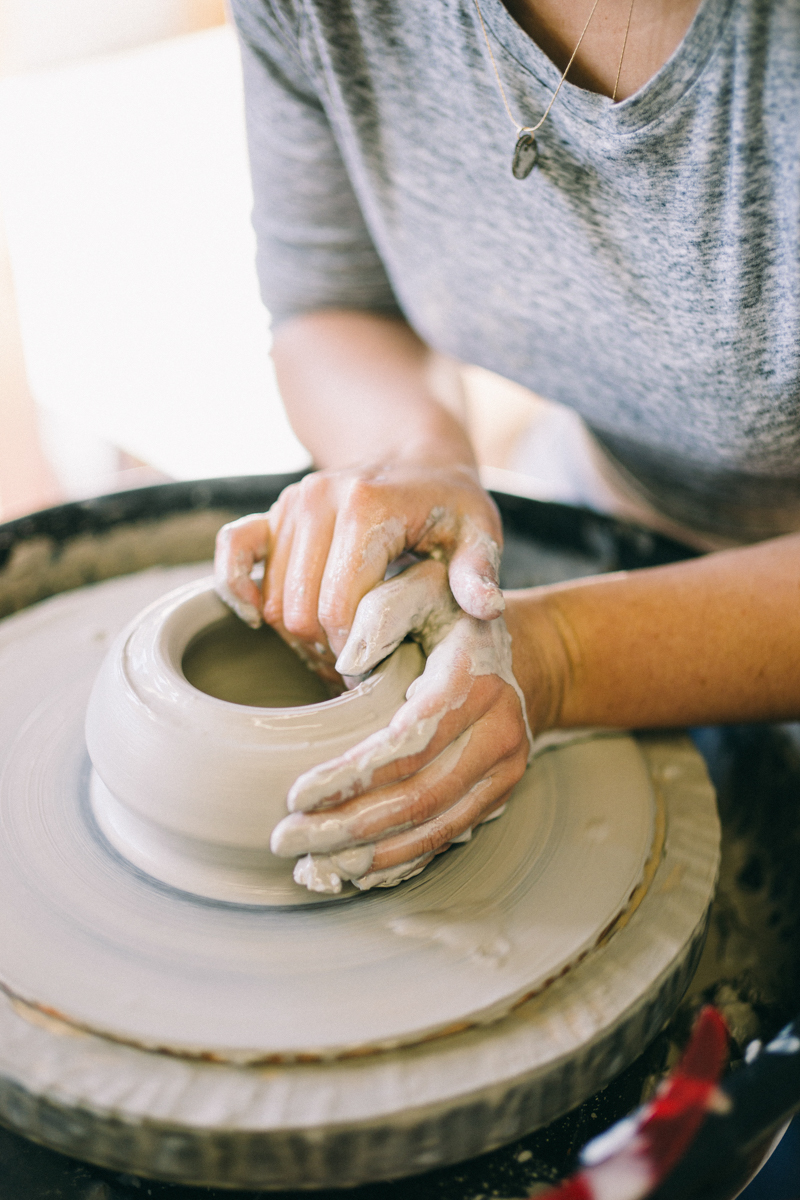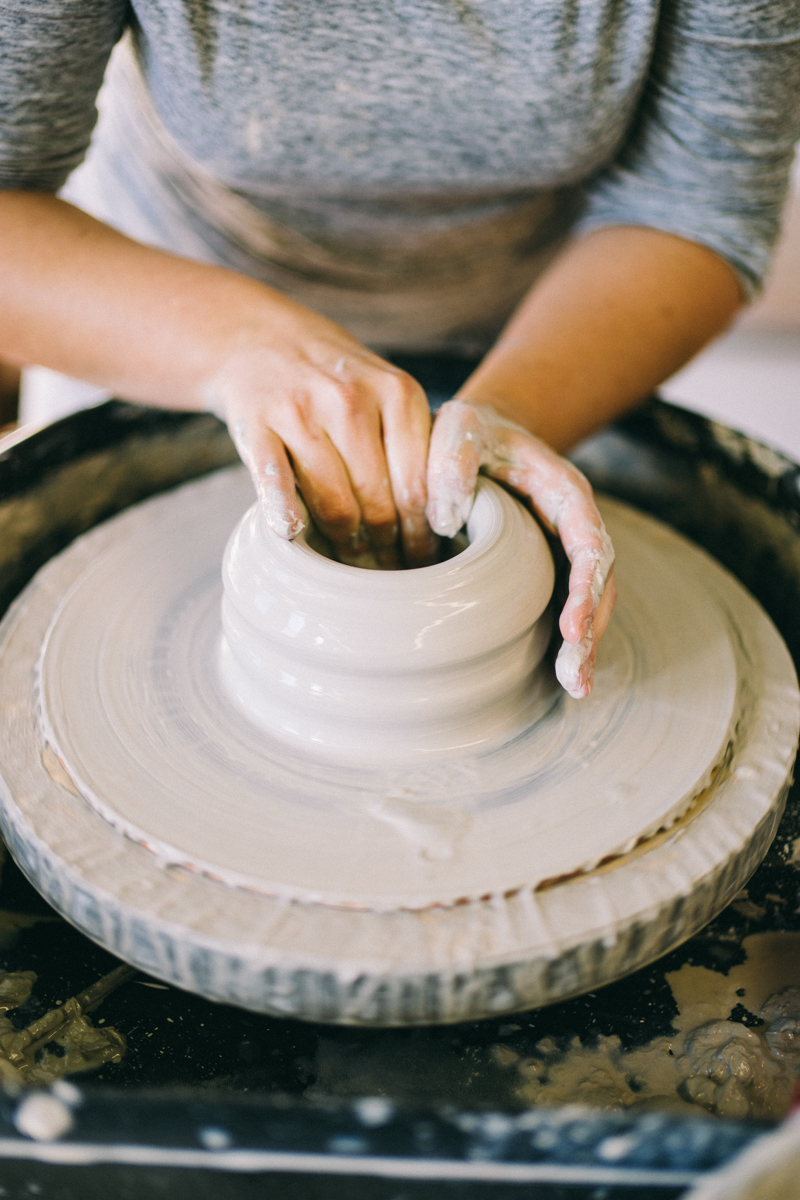 What are your favorite products to create?
               I love making planters, specifically raku planters. Raku is funny because it's not food safe and is somewhat porous so it can be limiting what you can make with it. It's so incredibly beautiful though and is perfect for plants. Raku is an ancient Japanese firing technique that is fired in an outdoor kiln. When the pots start to glow and the glaze reaches temperature, the pots are pulled from the kiln and placed in a barrel full of combustibles. The barrel is then sealed to create a reduction where you can get some really beautiful metallics. After the pieces have cooled a little they are then plunged into water to create the crackle effect. It's an intense process but it's totally worth the outcome.
Where are you guys located? 
               Our studio and newly finished retail space is located in the Dana Warp Mill in Westbrook (
90 Bridge Street, Suite 226 Westbrook, ME 04092
) We are happy to announce we have our space open for shopping 
on Monday
–
Friday
10am-5pm
 through 
December 22nd
 and then we'll be open by appointment after that.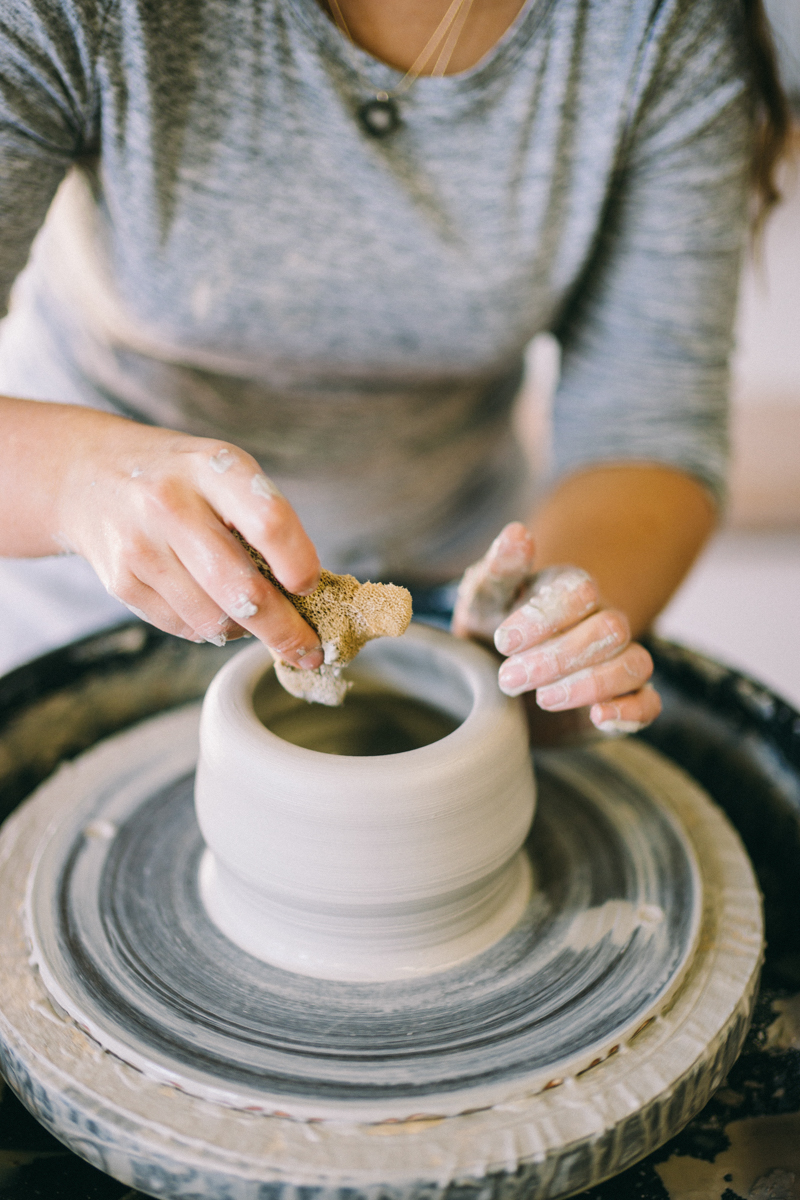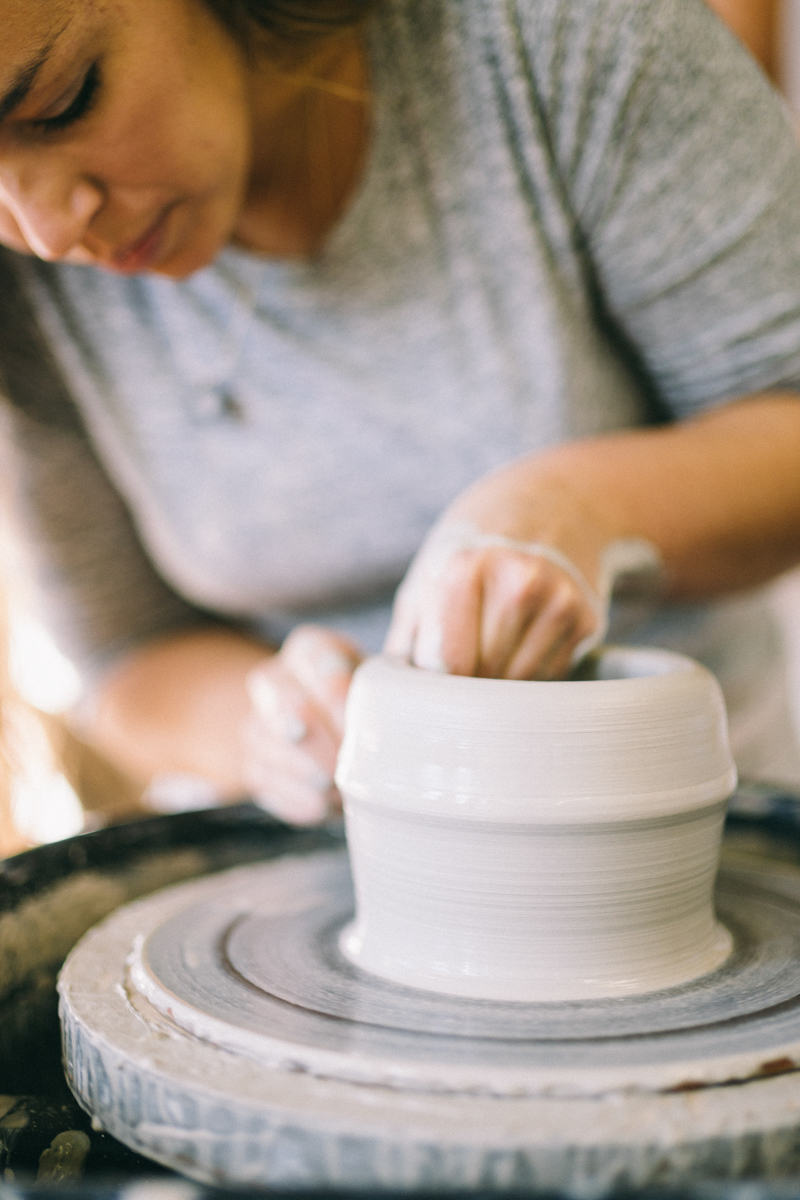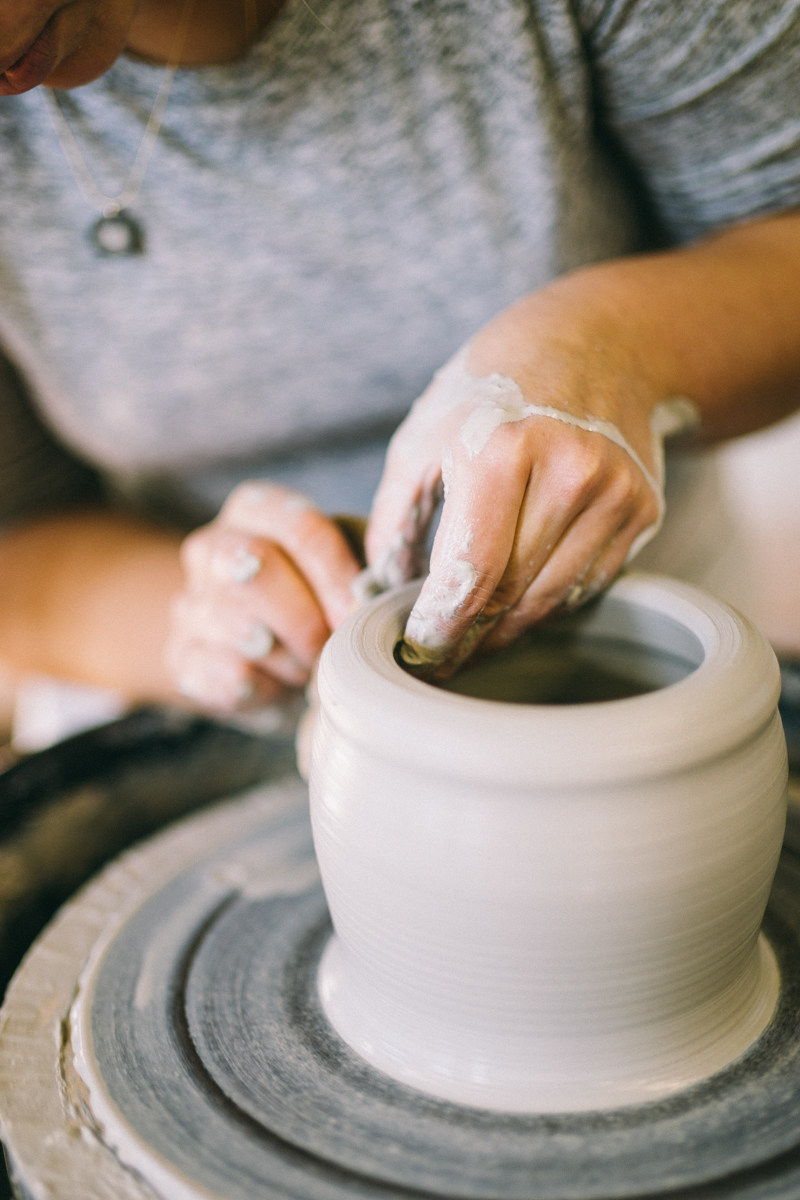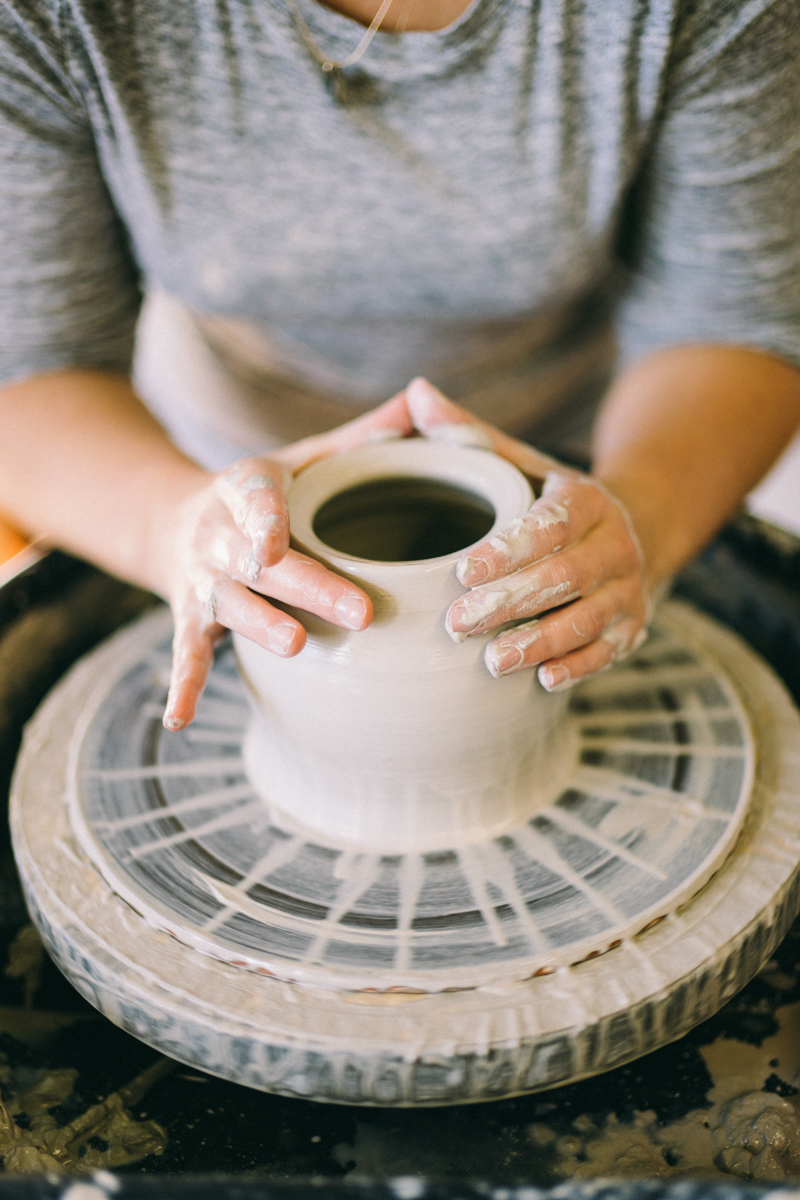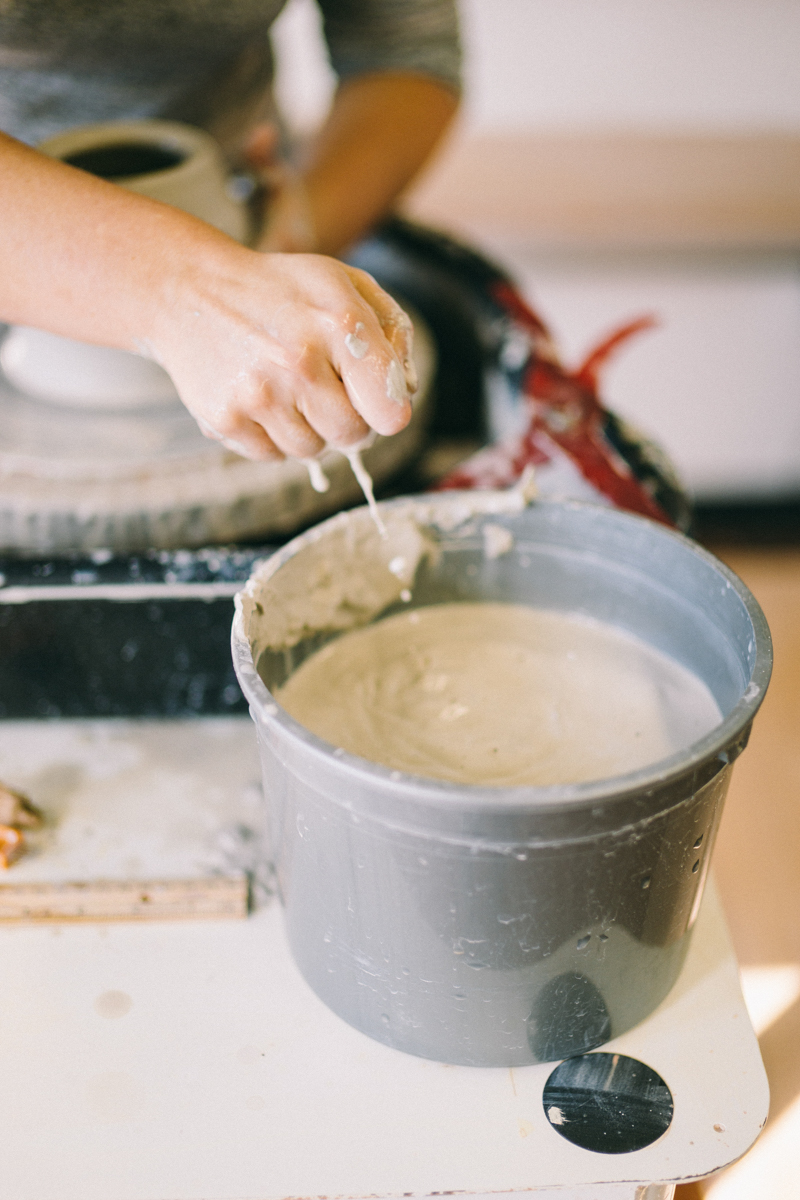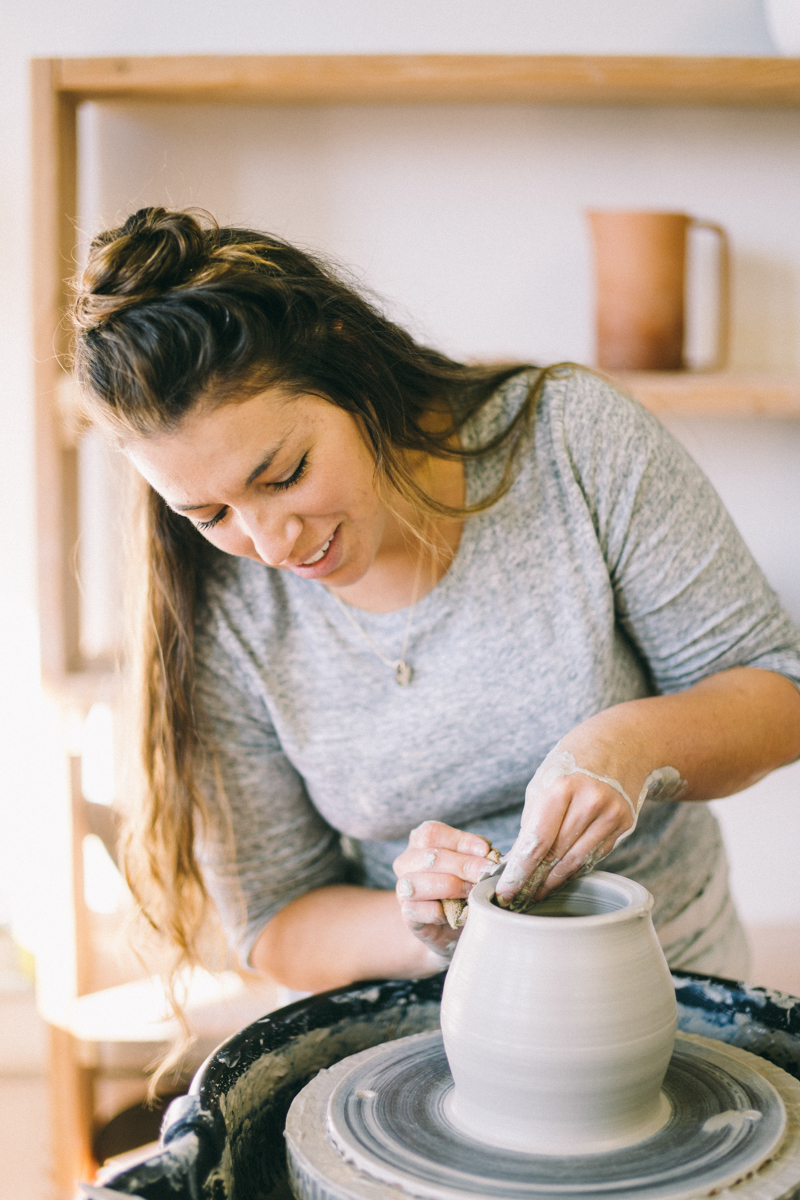 What do you love about the creative community here in Maine?
                We love the way people find value in supporting the local artisans and businesses. I believe this is why Portland has so much to offer. People are able to chase after their dreams because this community believes in supporting them. It keeps our culture and traditions alive.
We know you just recently did a pop-up shop at Tandem Coffee Roasters in Portland- first, what other coffee shops do you love in Maine? Second, where else can we find Campfire Studios to purchase products?
               Coffee is our life-blood. We of course love, love
Tandem
and
Omi's
and Speckled Ax are both amazing too!