Maine was having the rainiest July so Charlotte & AD's Lobster Bake Welcome Party on a long table with all their guests dining al fresco didn't seem like it was going to be an option. But thankfully the rain stopped just a hour or so before their dinner and the sun showed up and everyone was able to sit in the most magical place over looking the ocean while they enjoyed their lobster.
The table was simply decorated with blues and whites, hydrangea flowers, and a how-to on eating lobster for the mostly out-of-staters that would dine tonight.
Charlotte wore a beautiful white, ruffled dress from Zimmerman and had a little white clutch with a blue lobster on it and their wedding date written on the bottom. Scroll down to peep that little detail. And AD, who works at Nike corporate, wore Jordans.
Some of their guests shared toasts and speeches to the lovely couple and then they all enjoyed the rest of the night with more guests and some cocktails and beautiful views that French's Point offers which was created by She Luxe Weddings.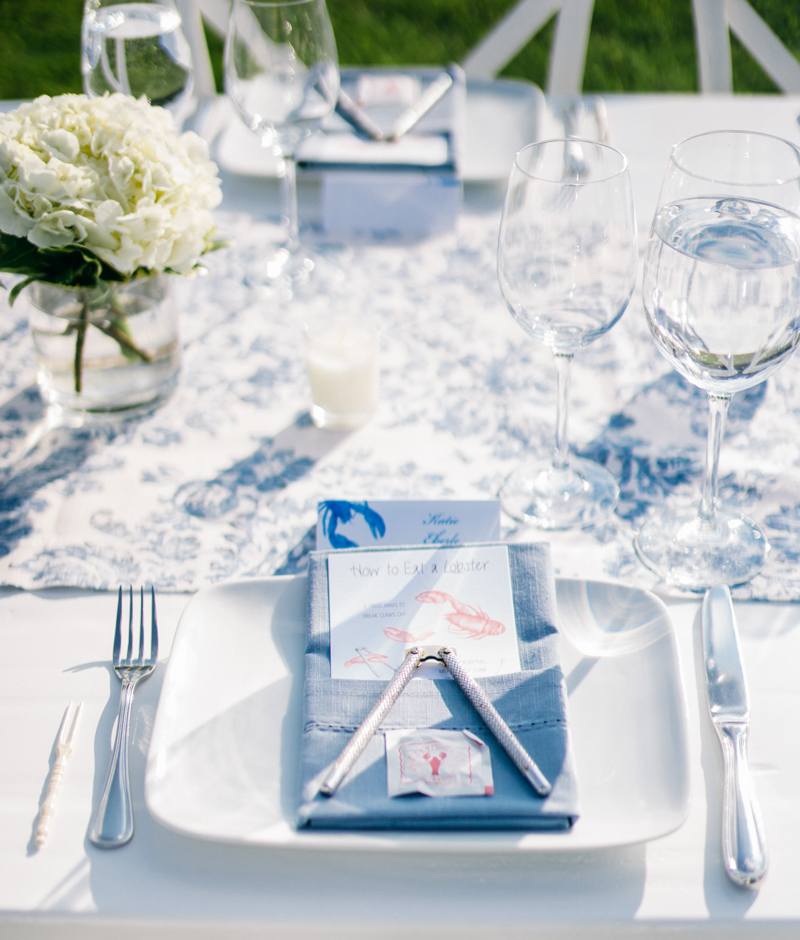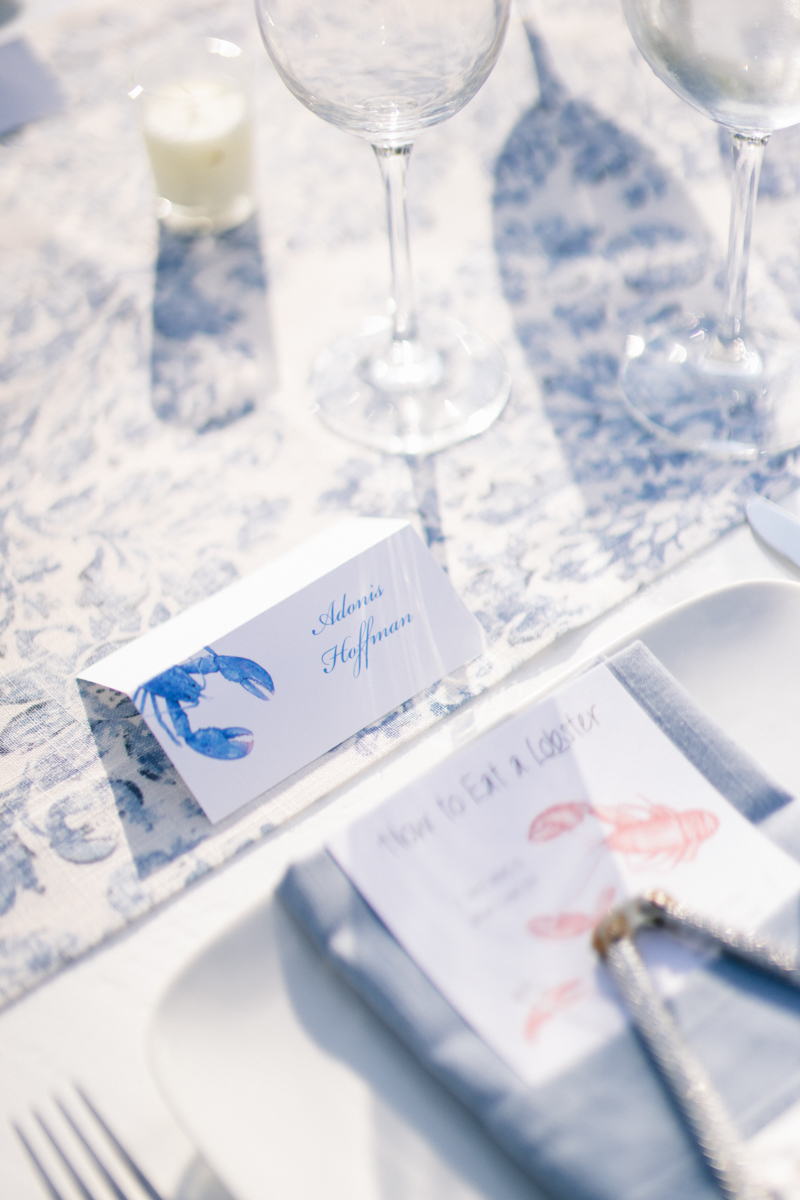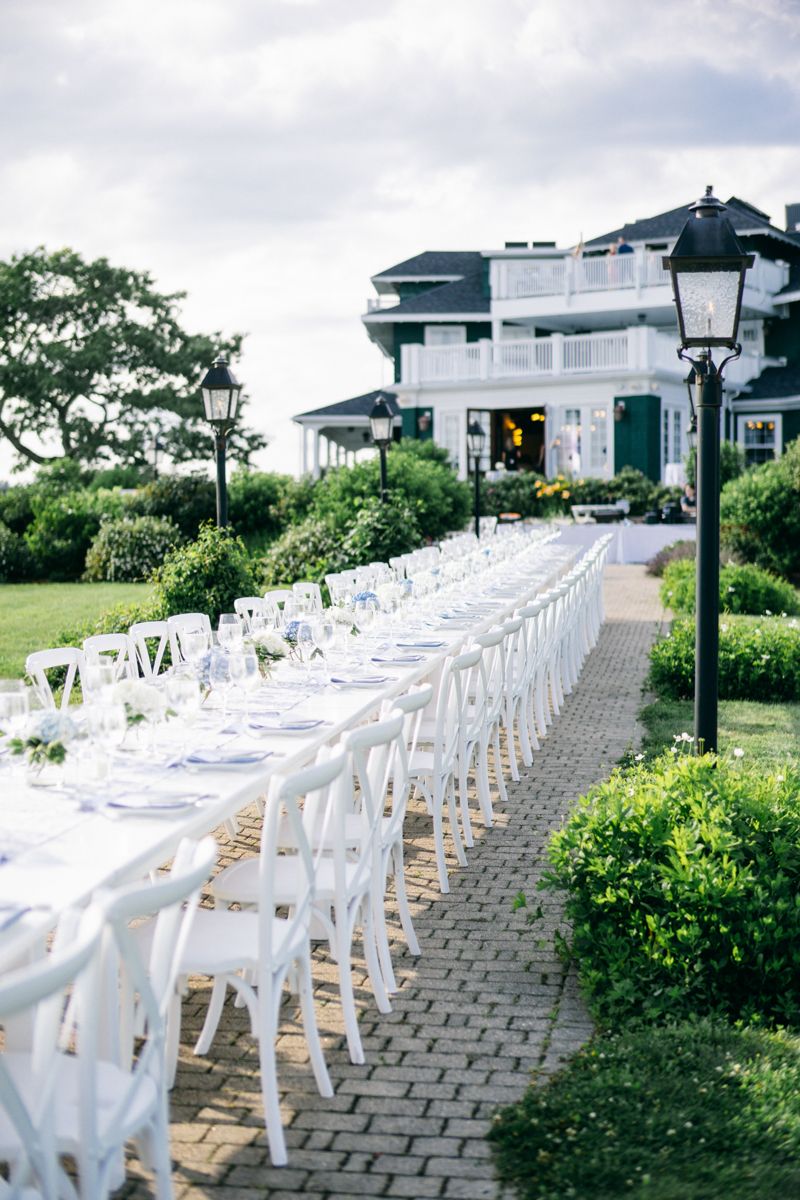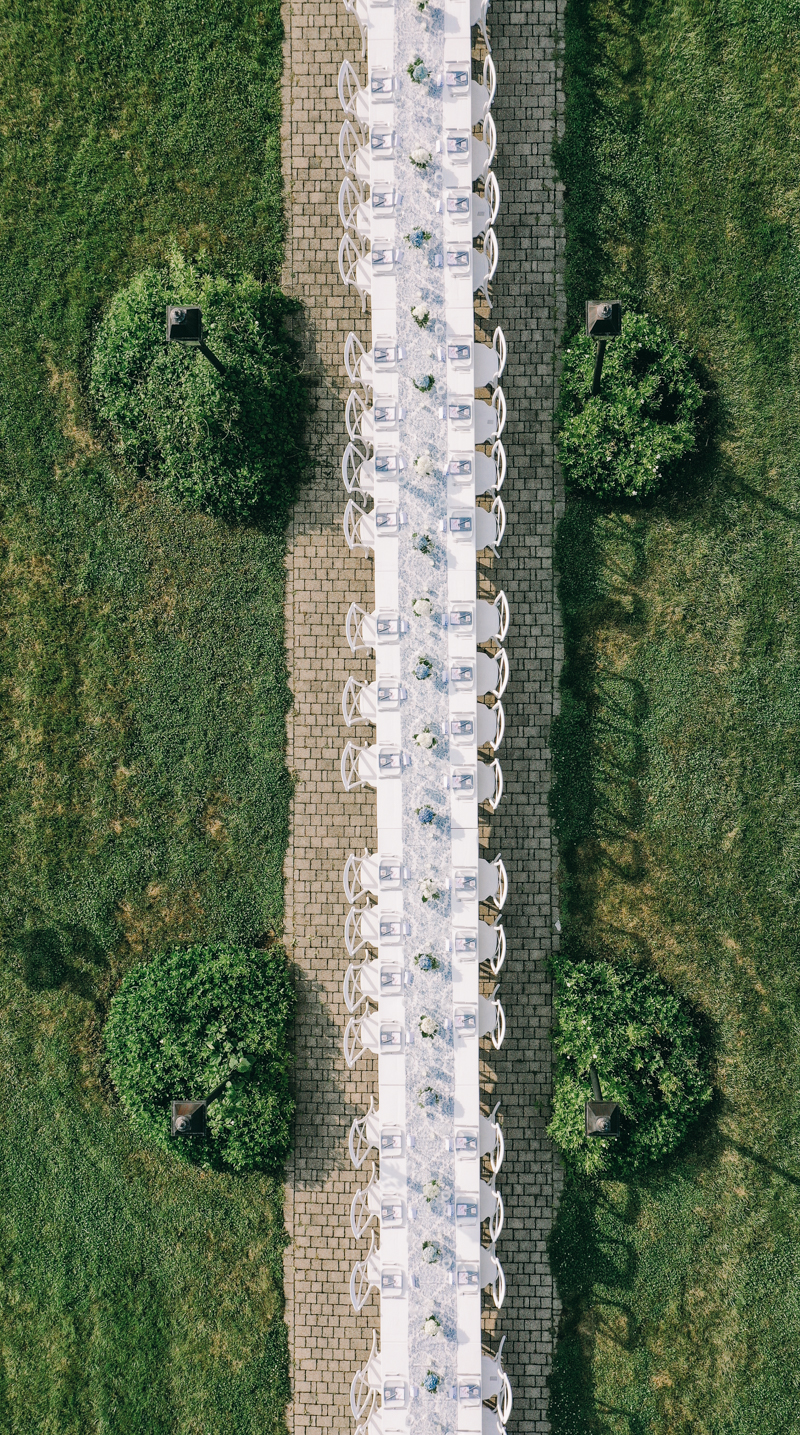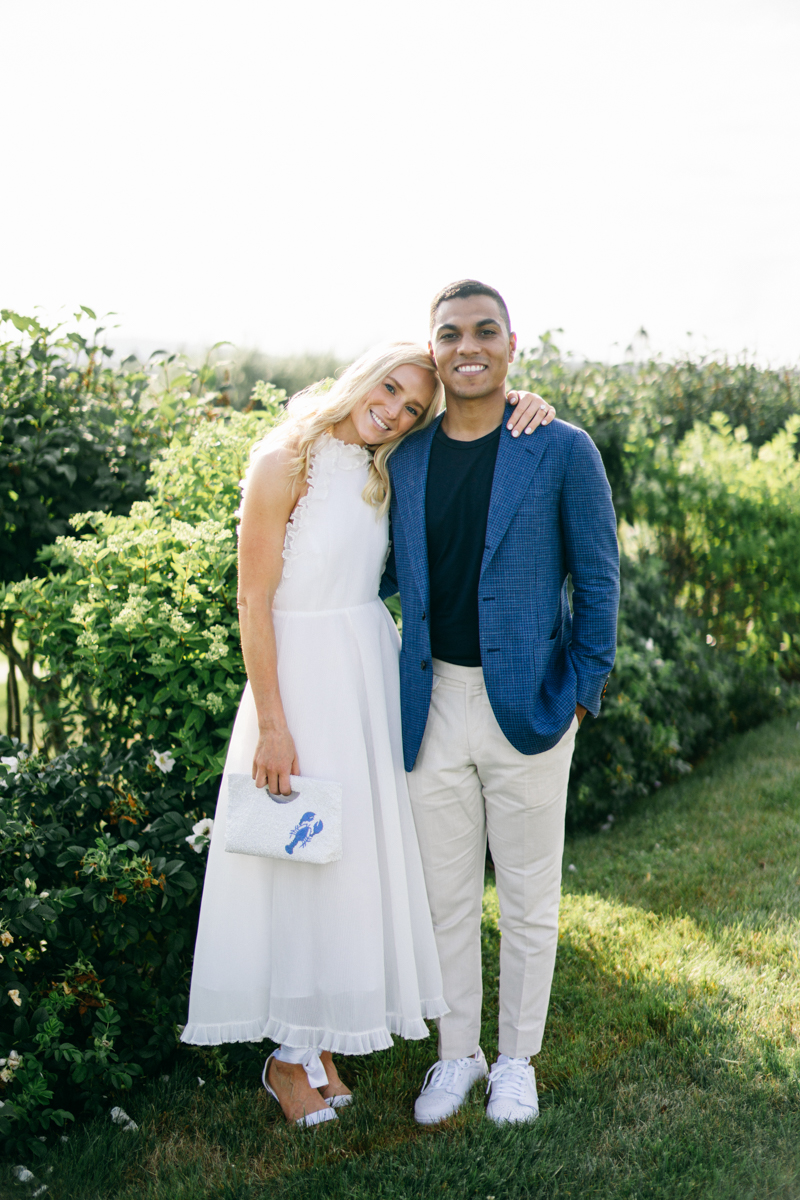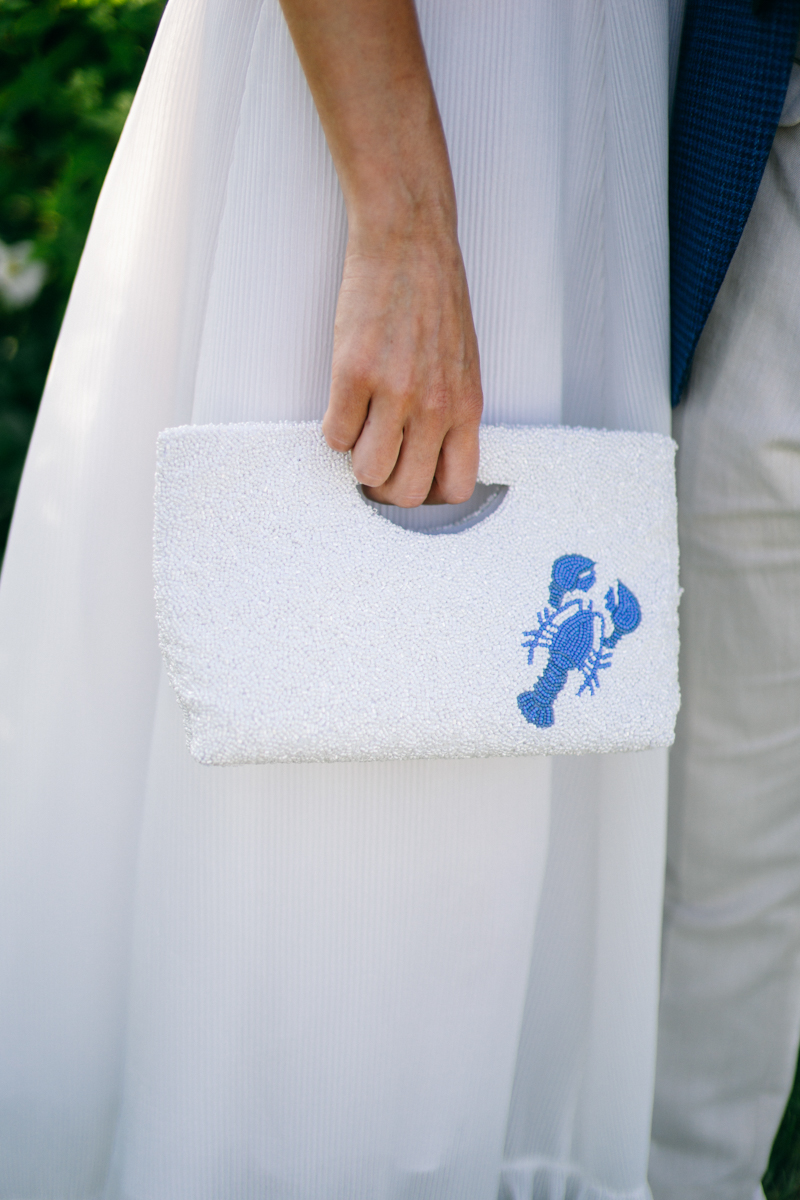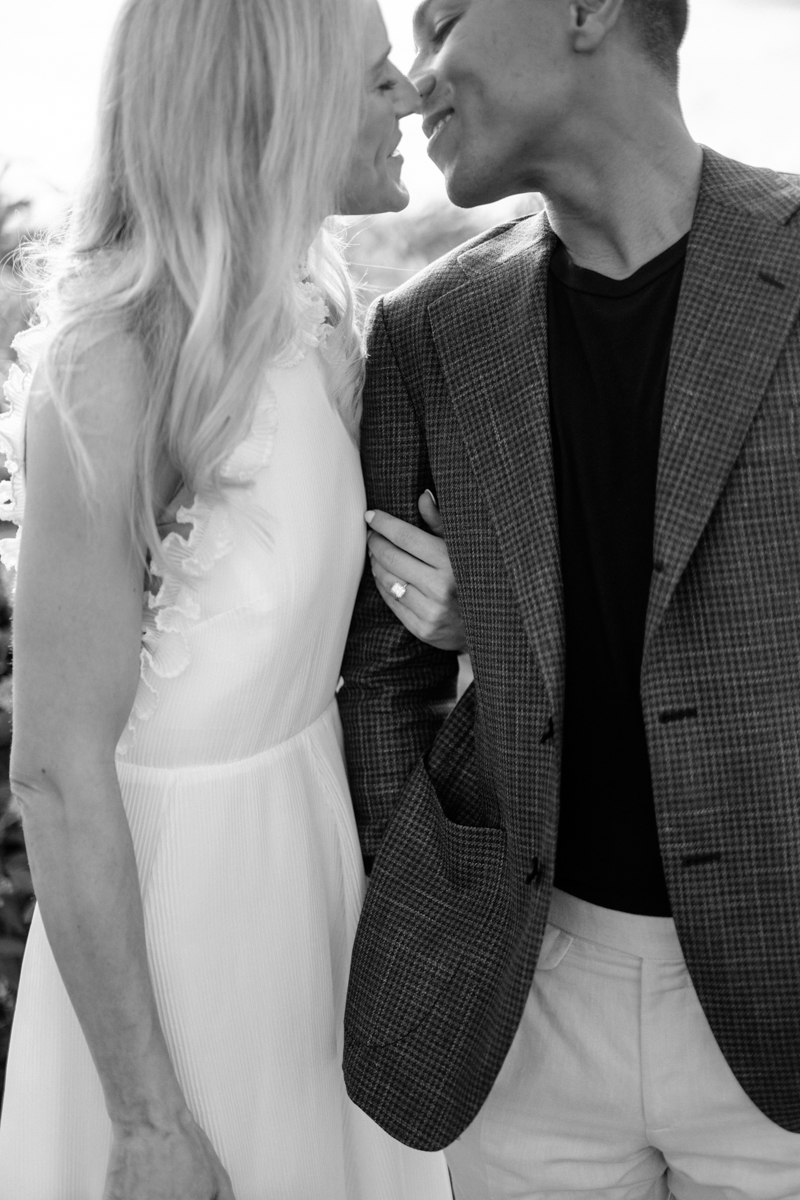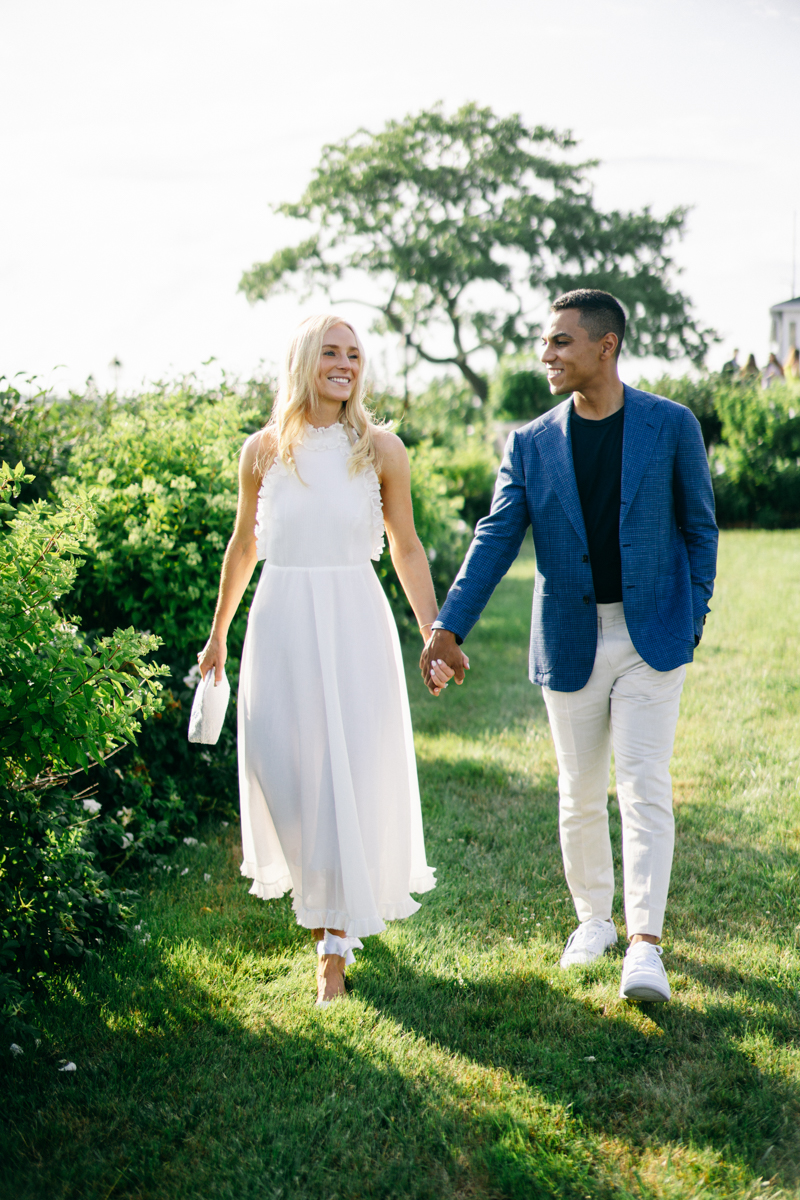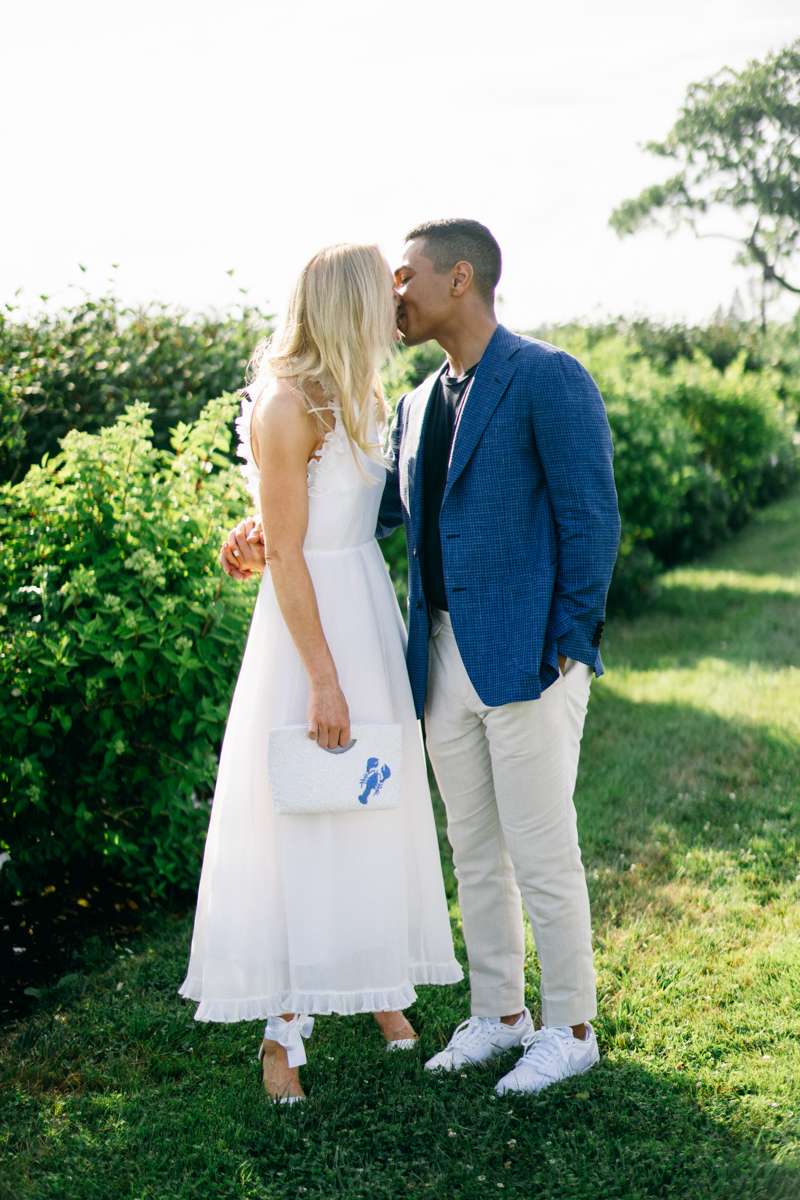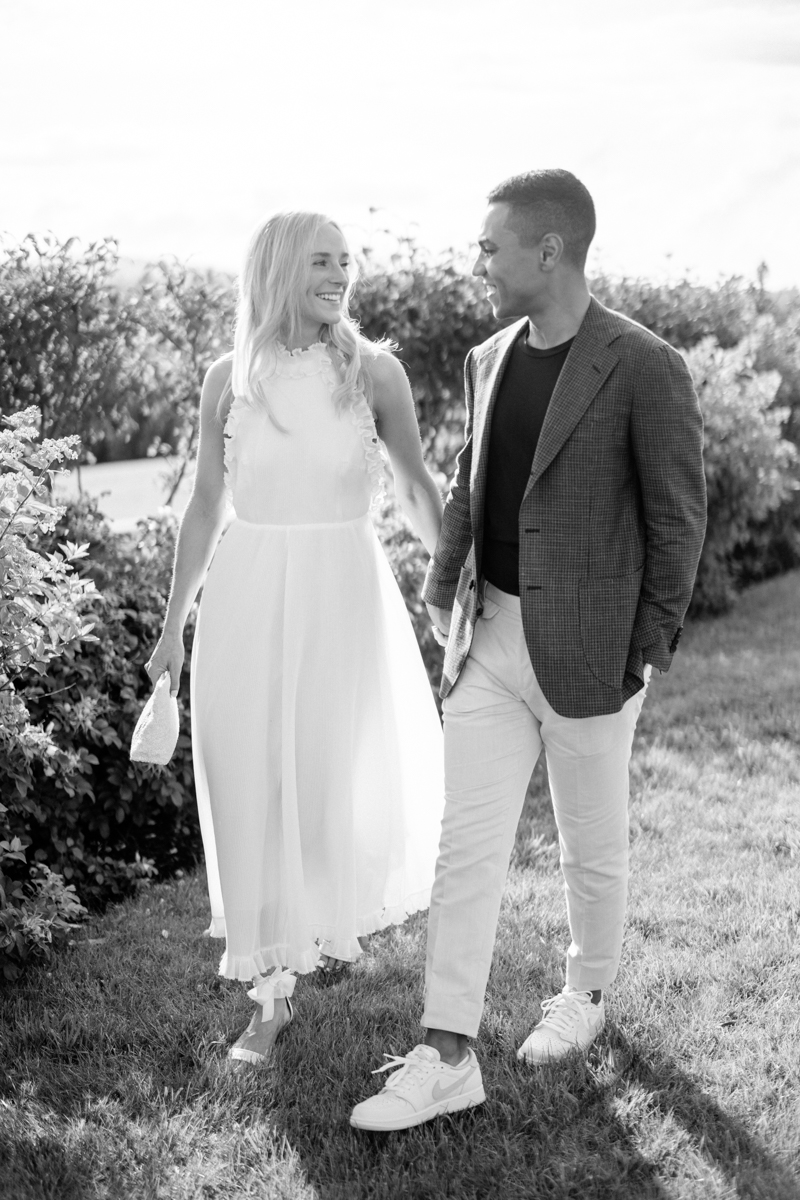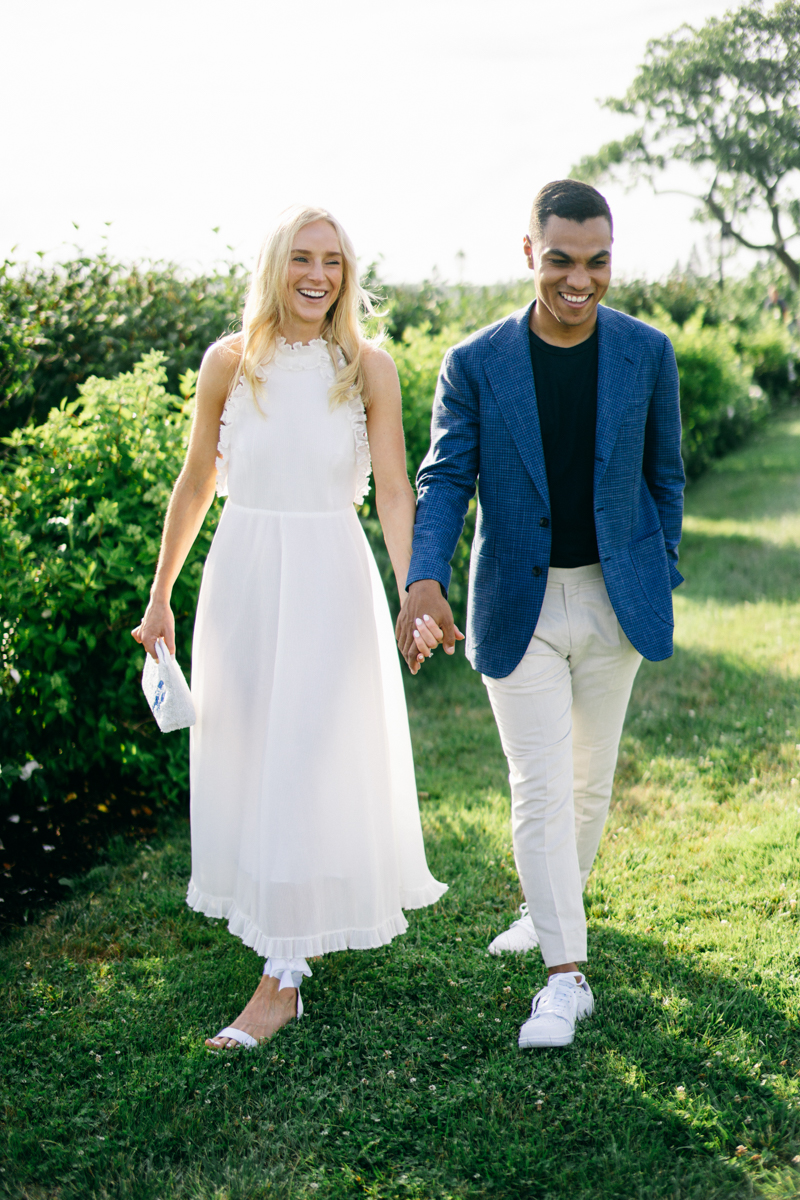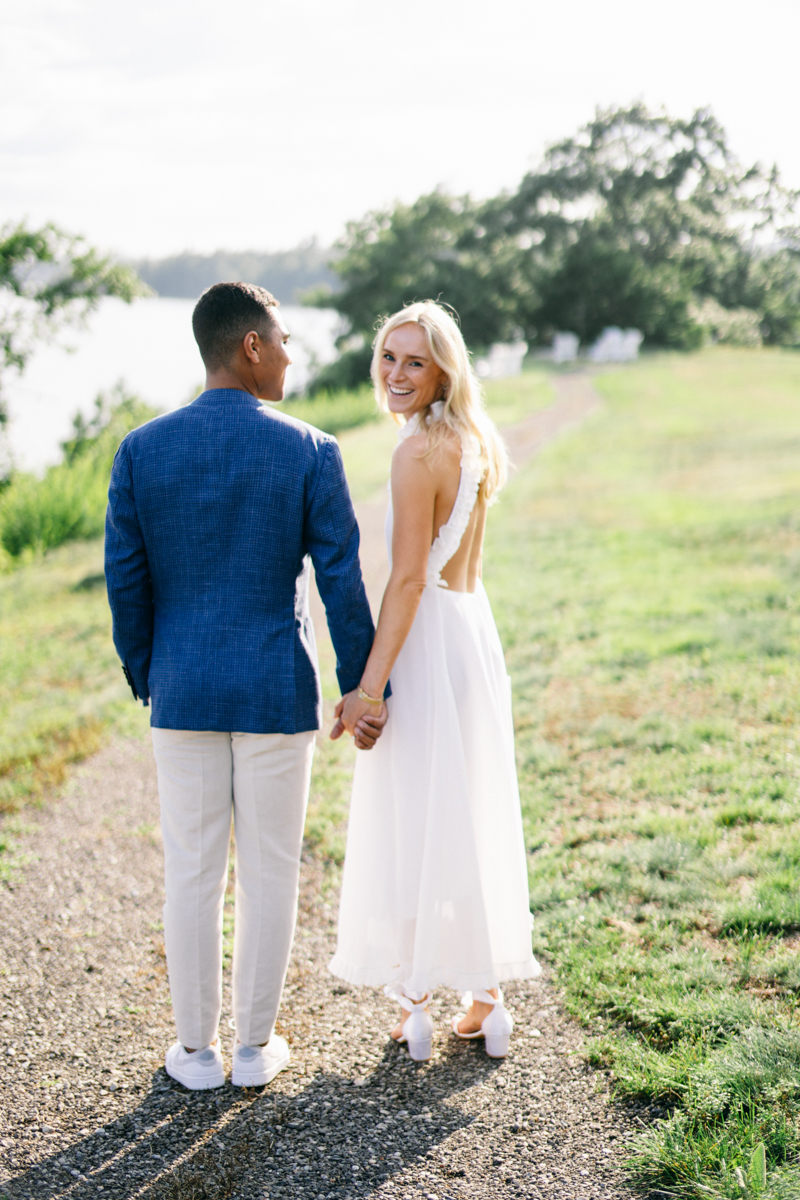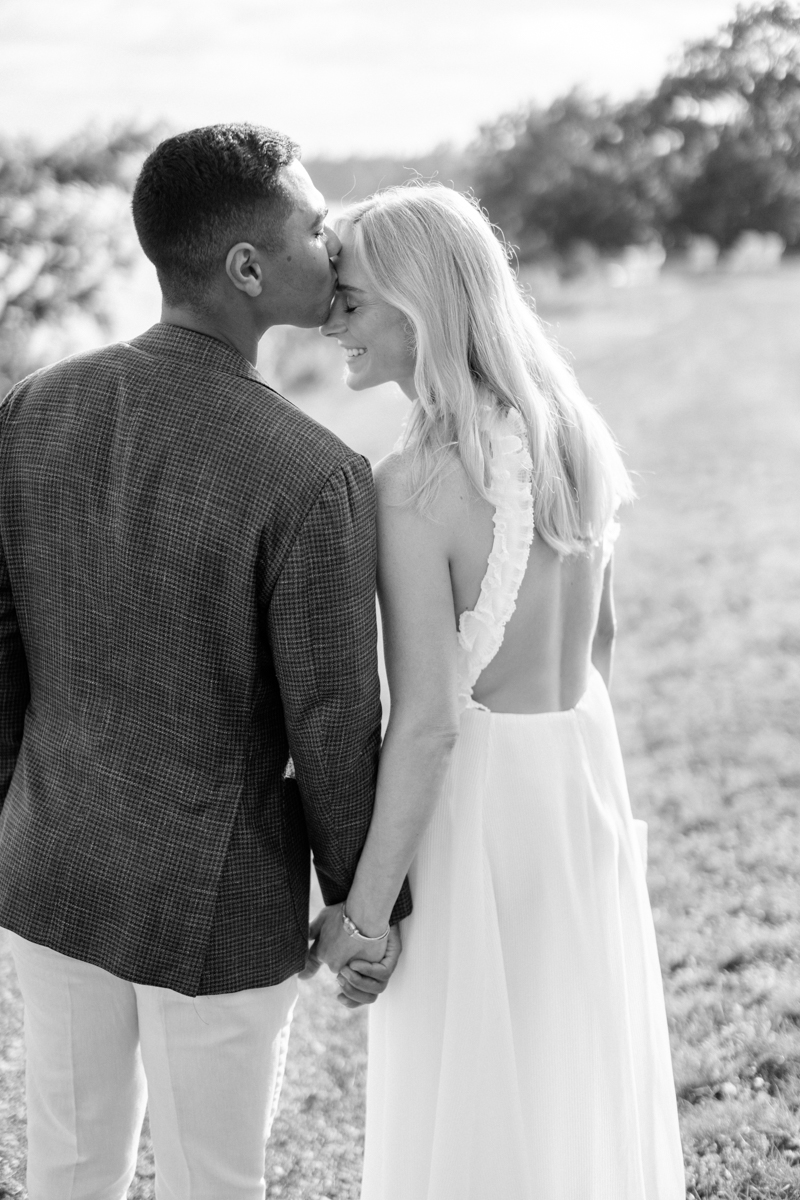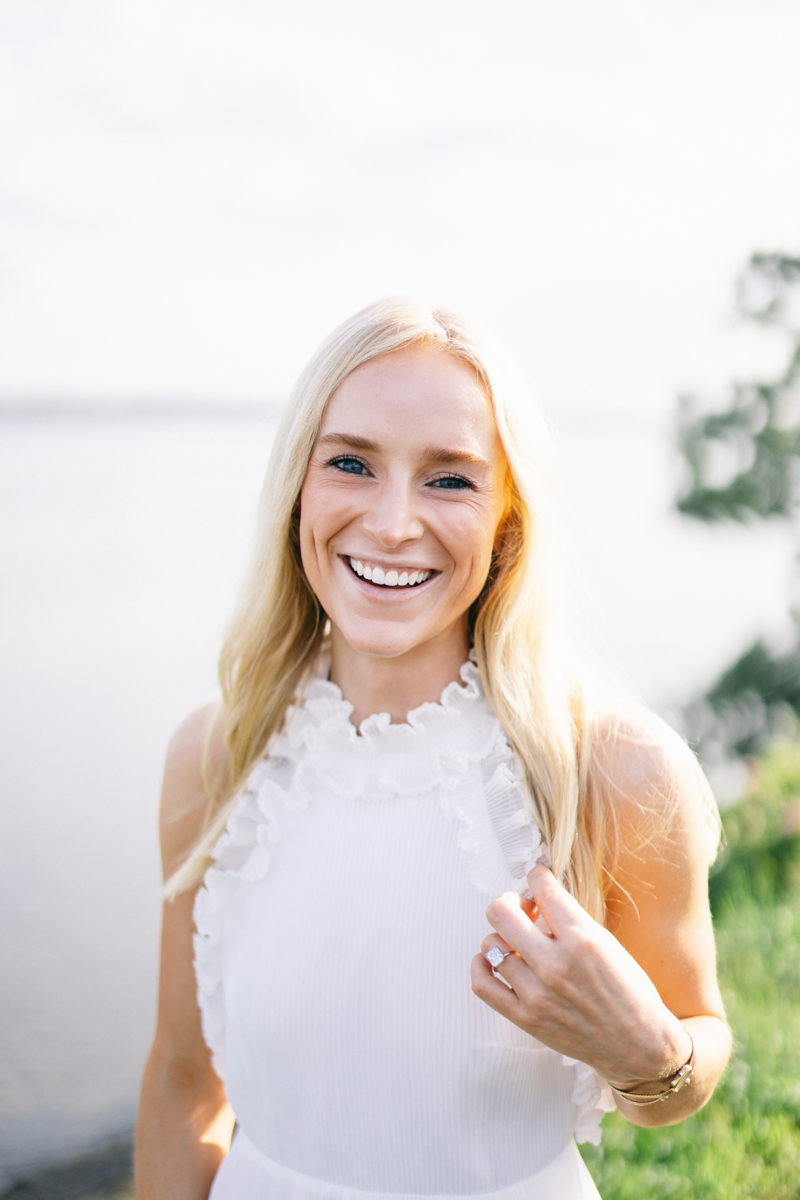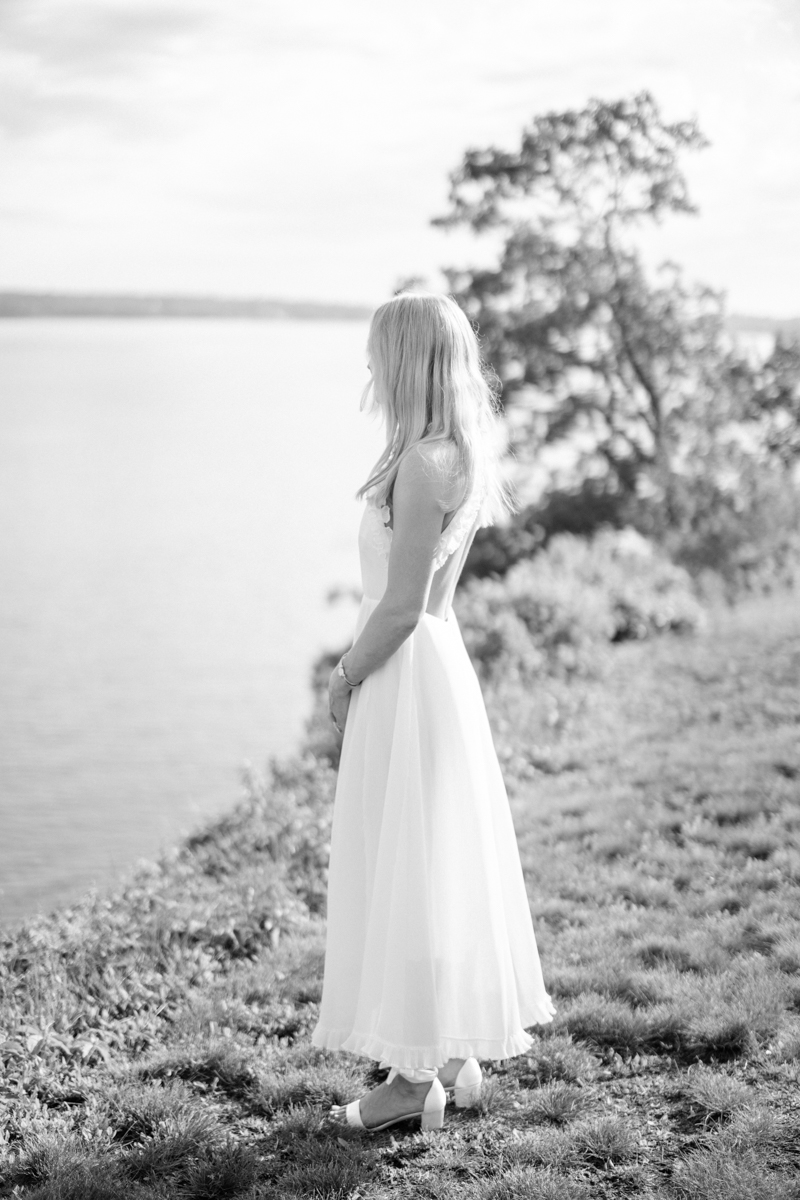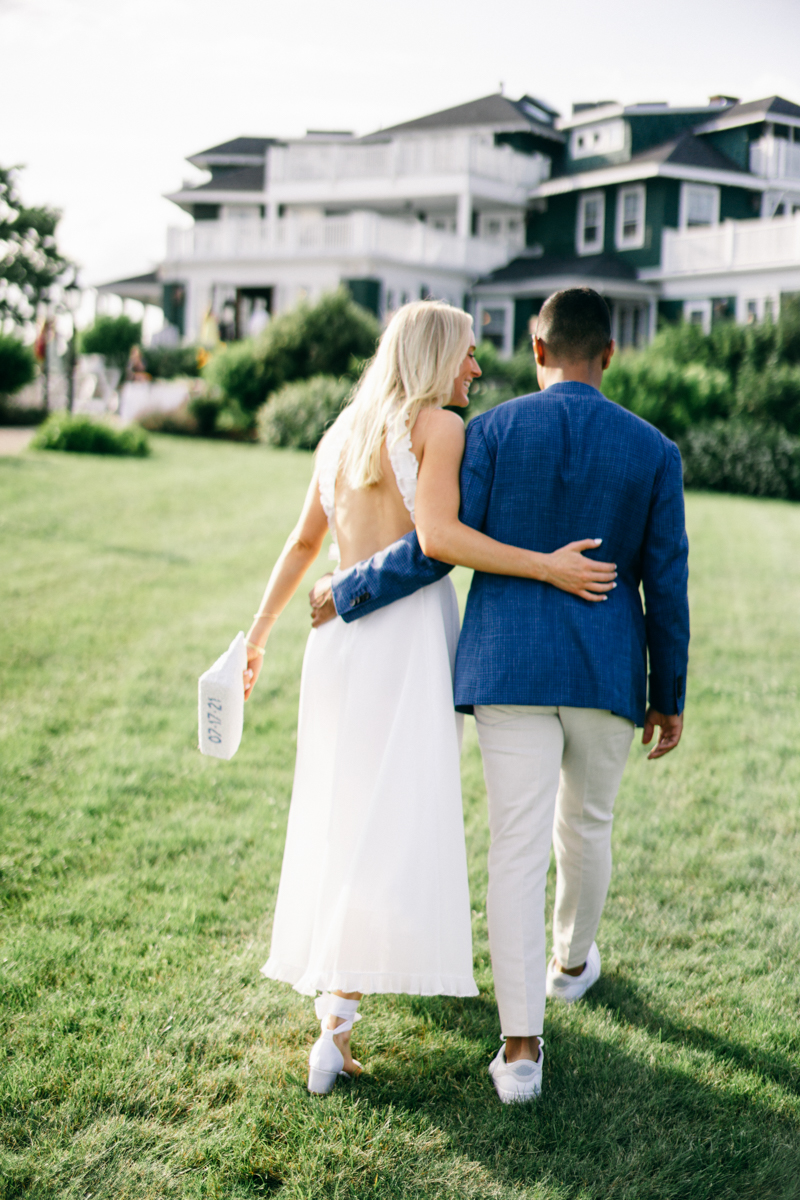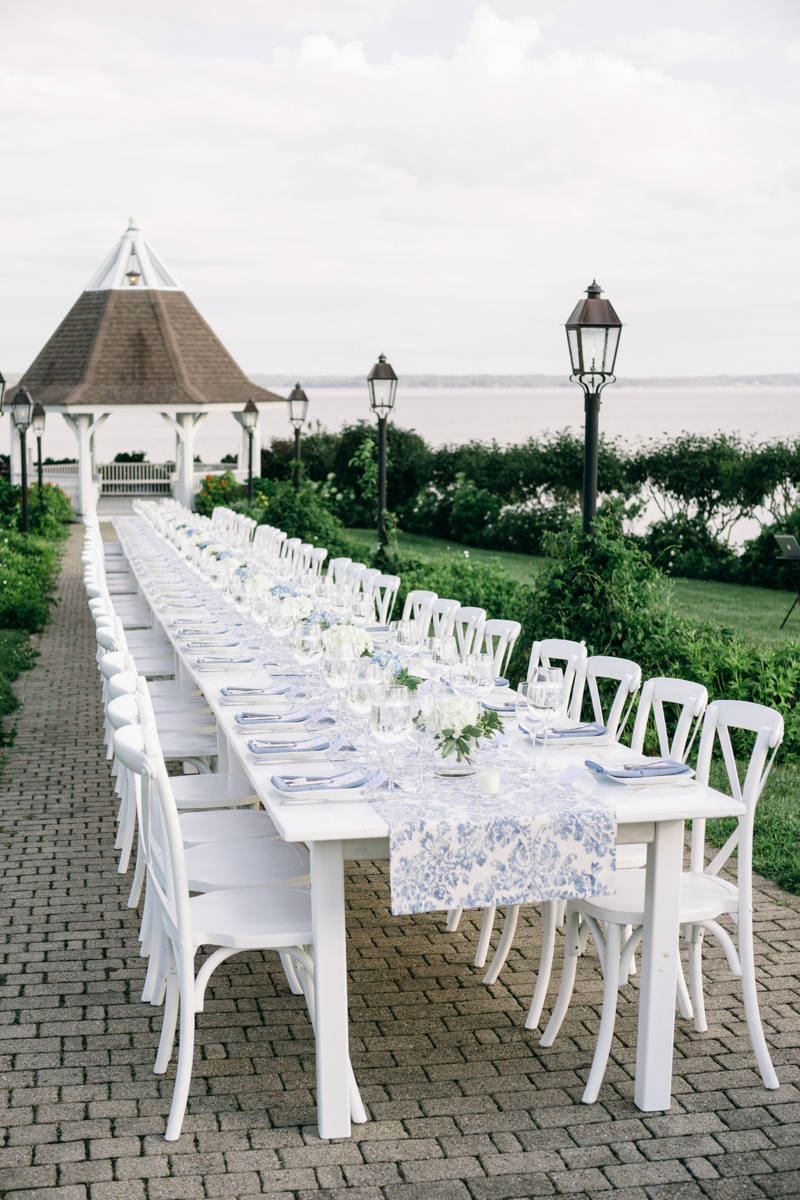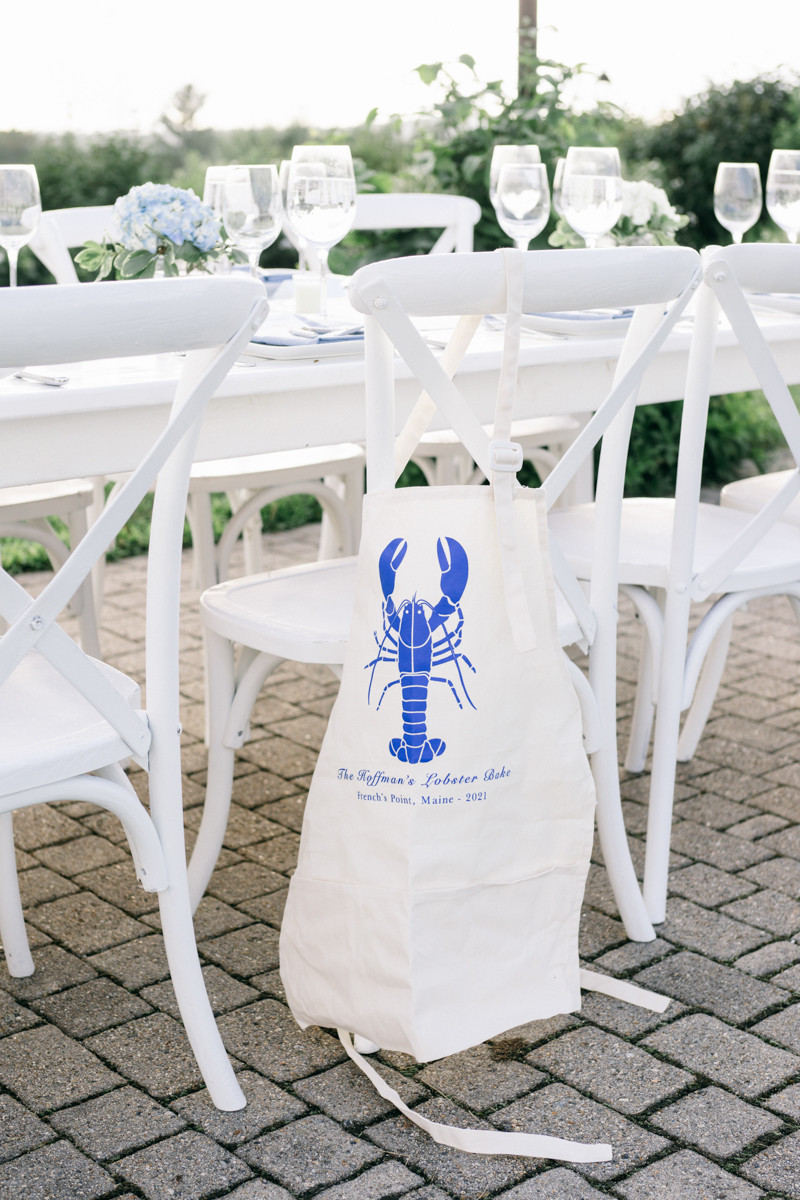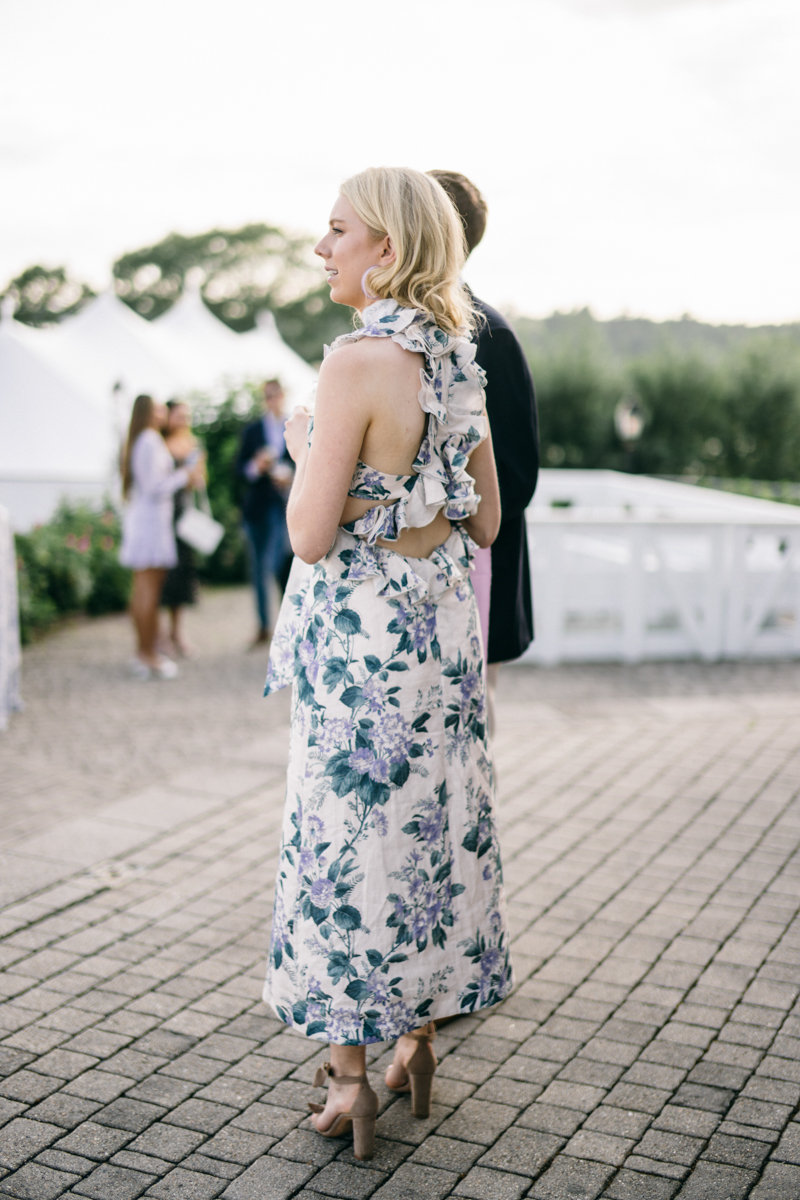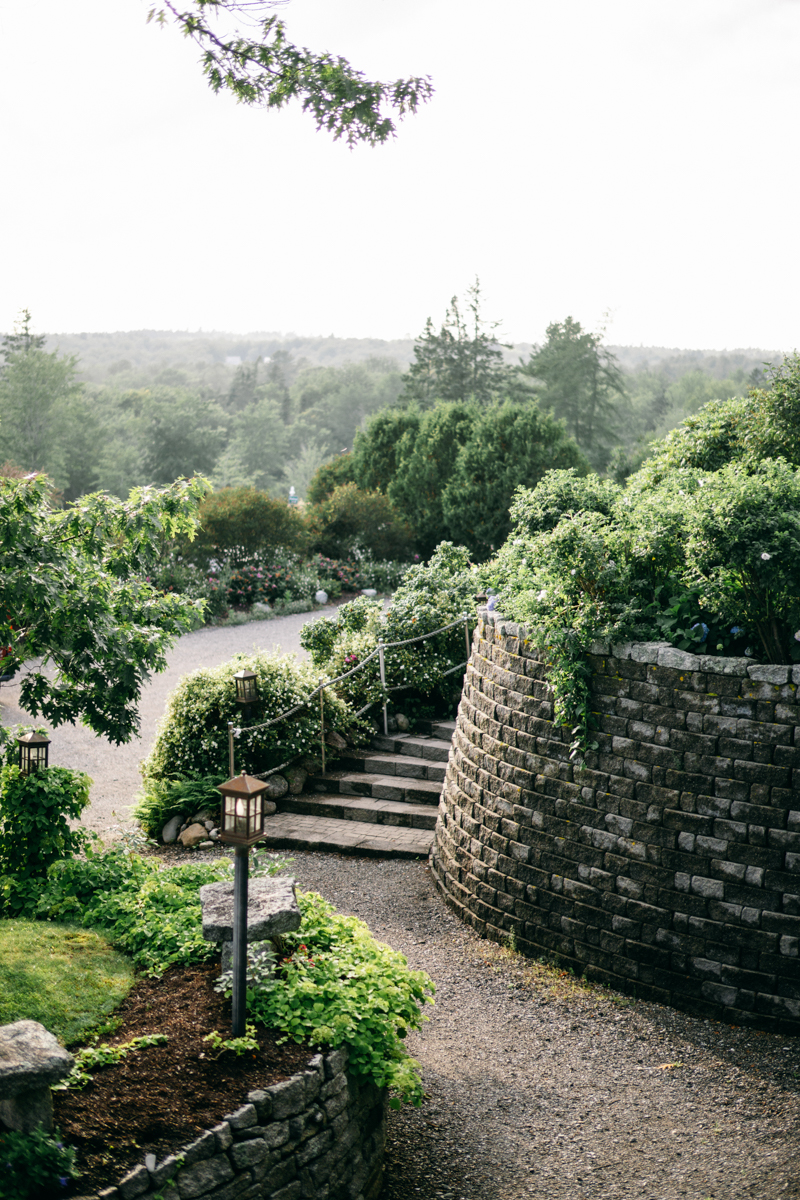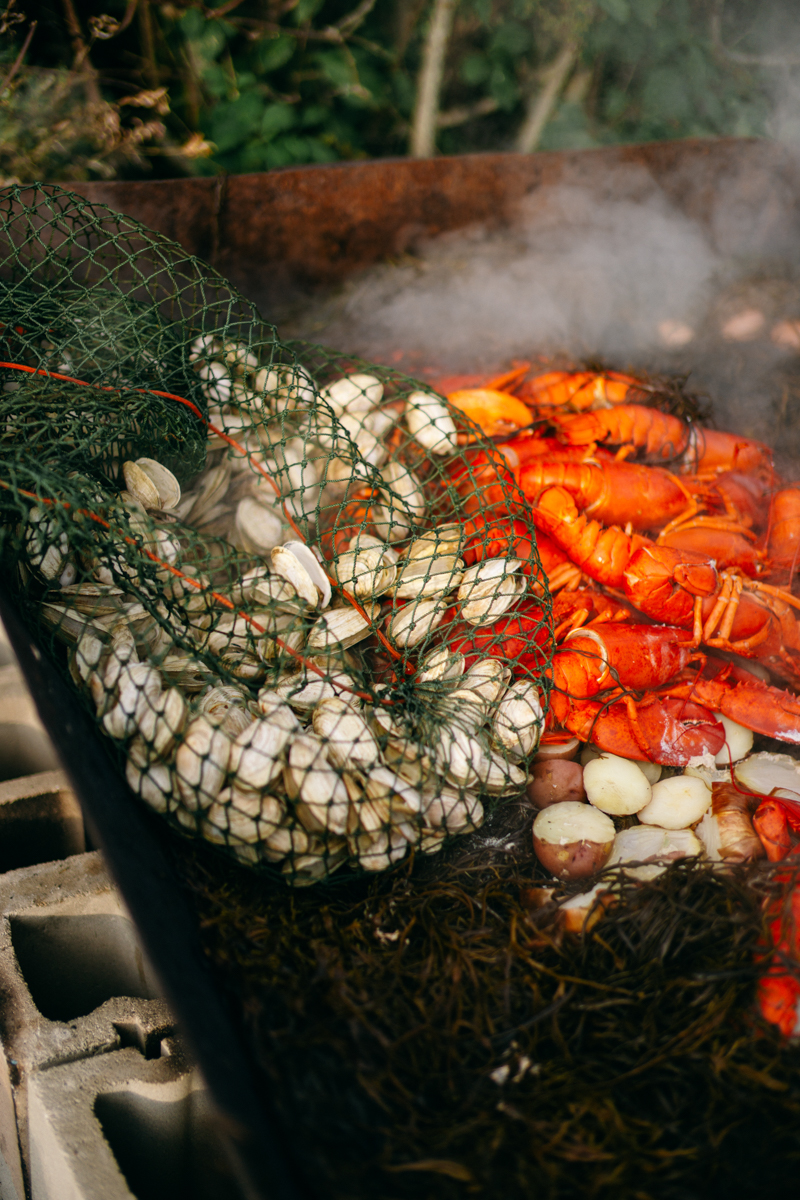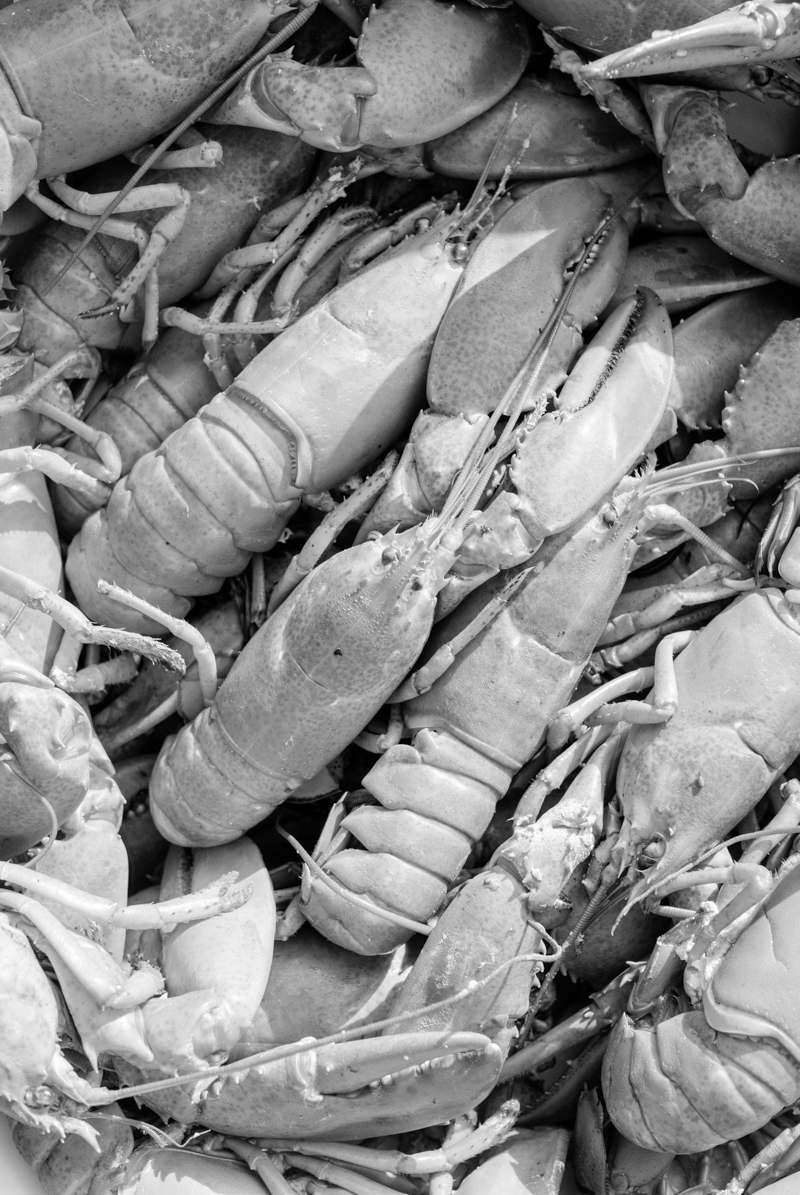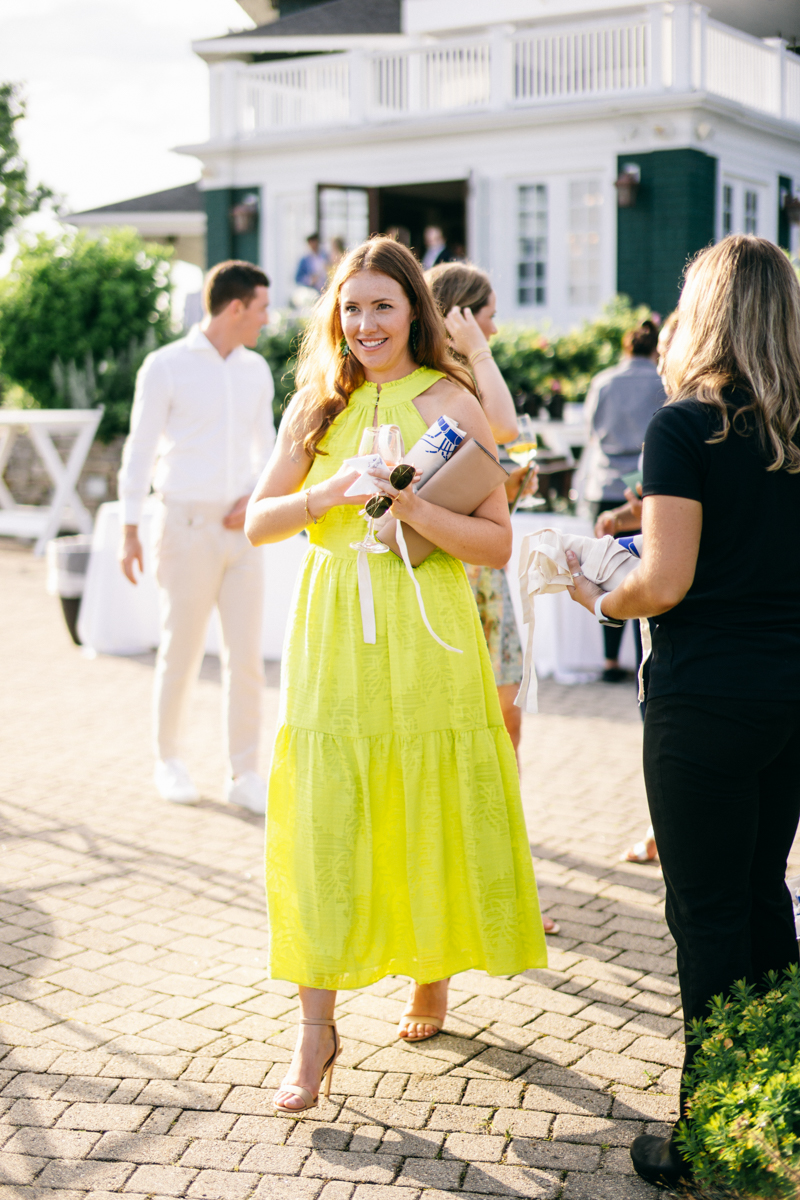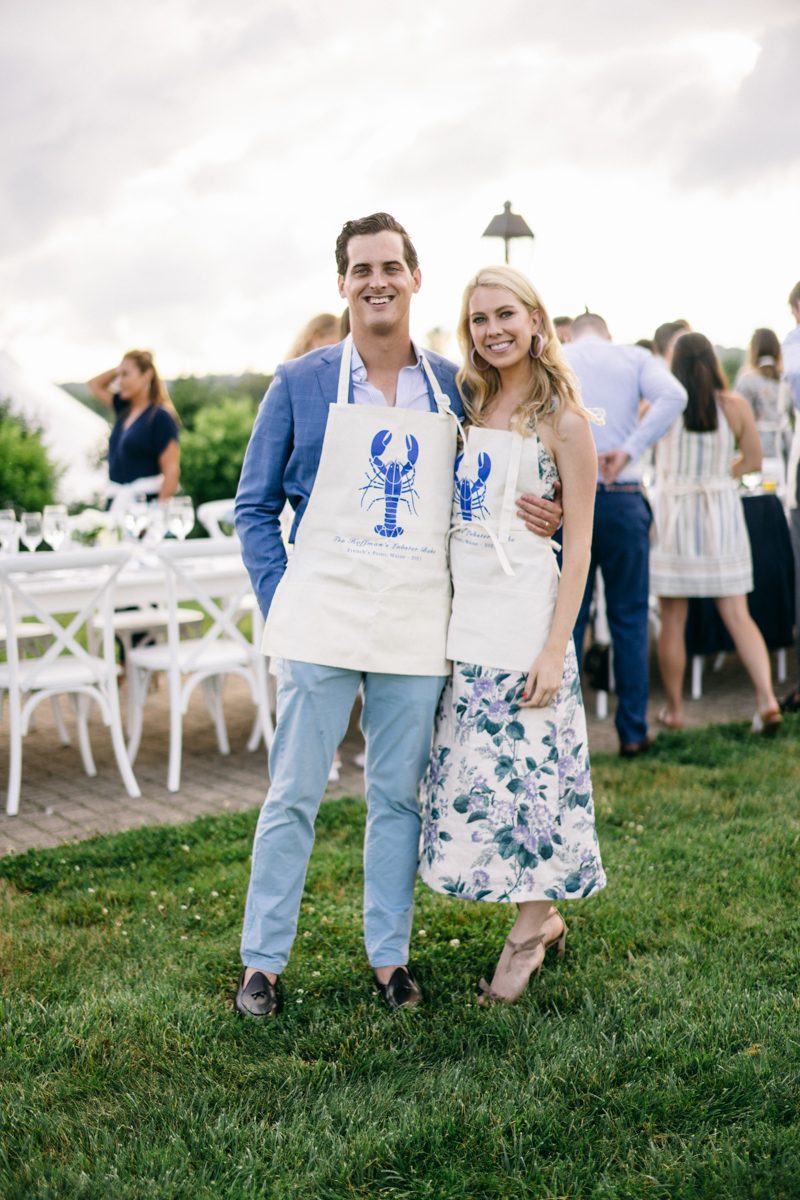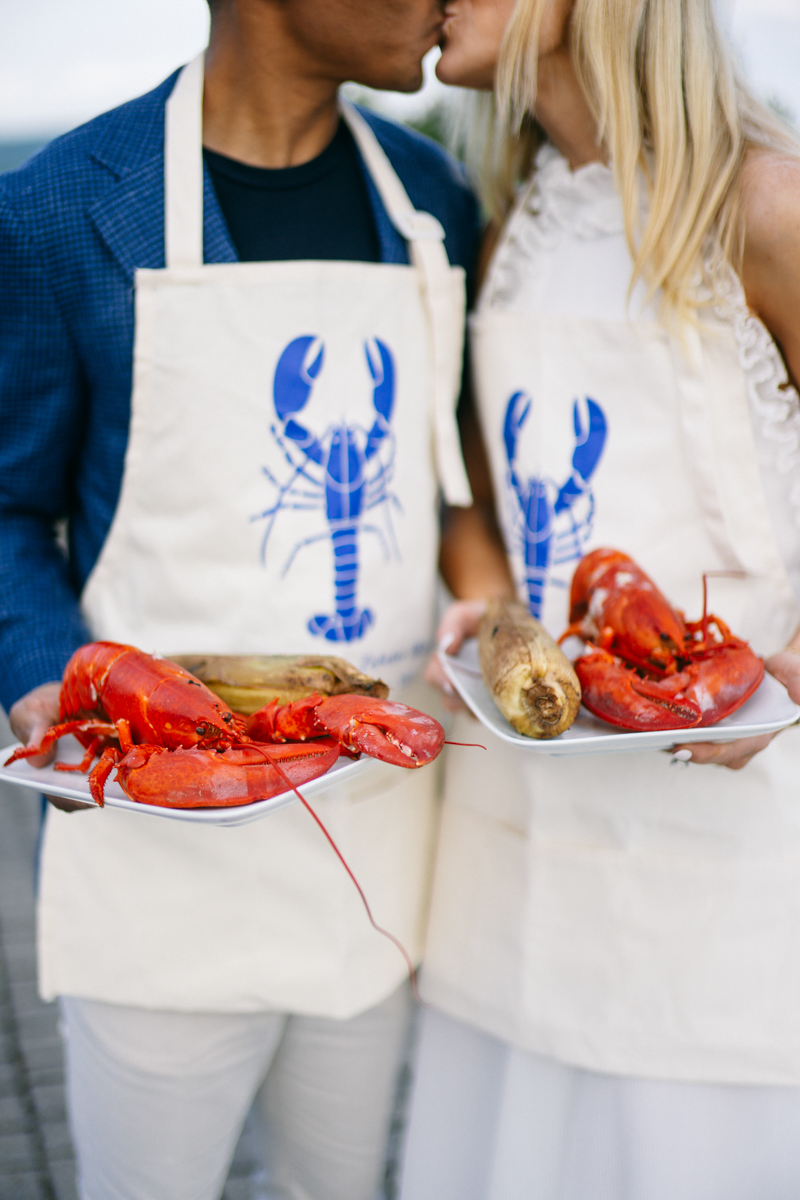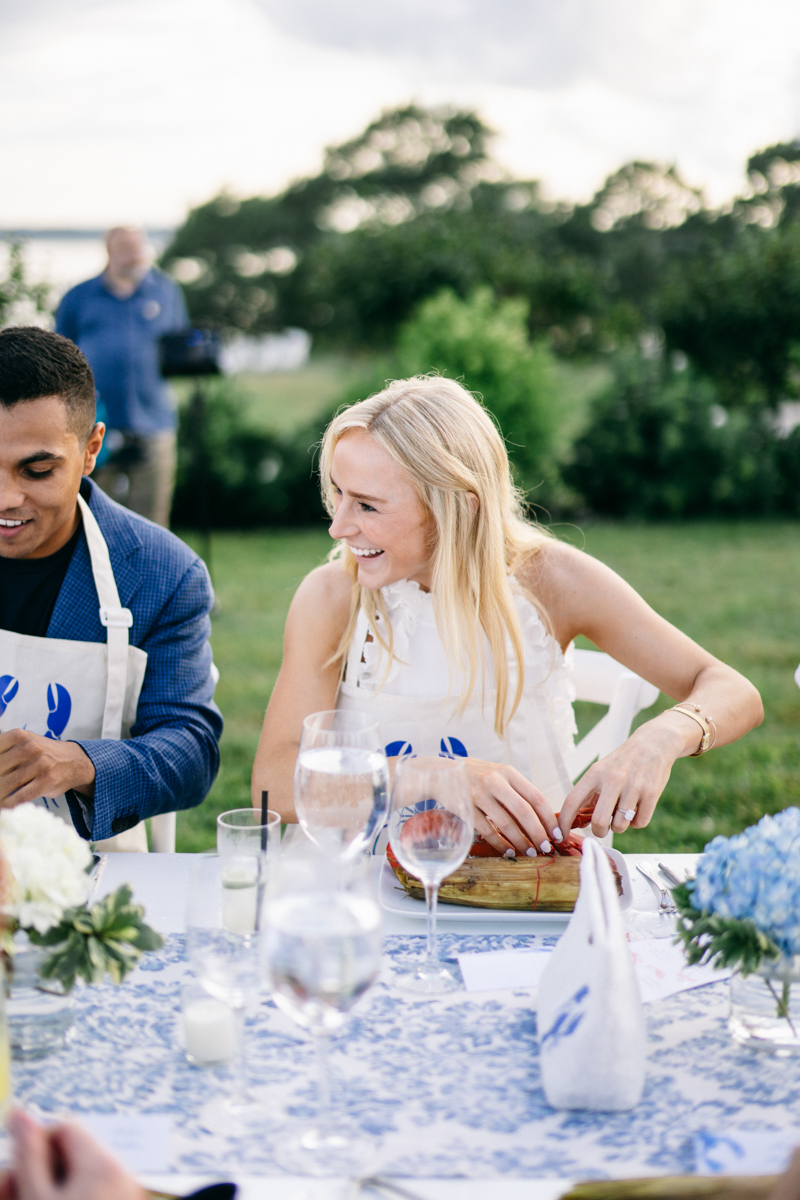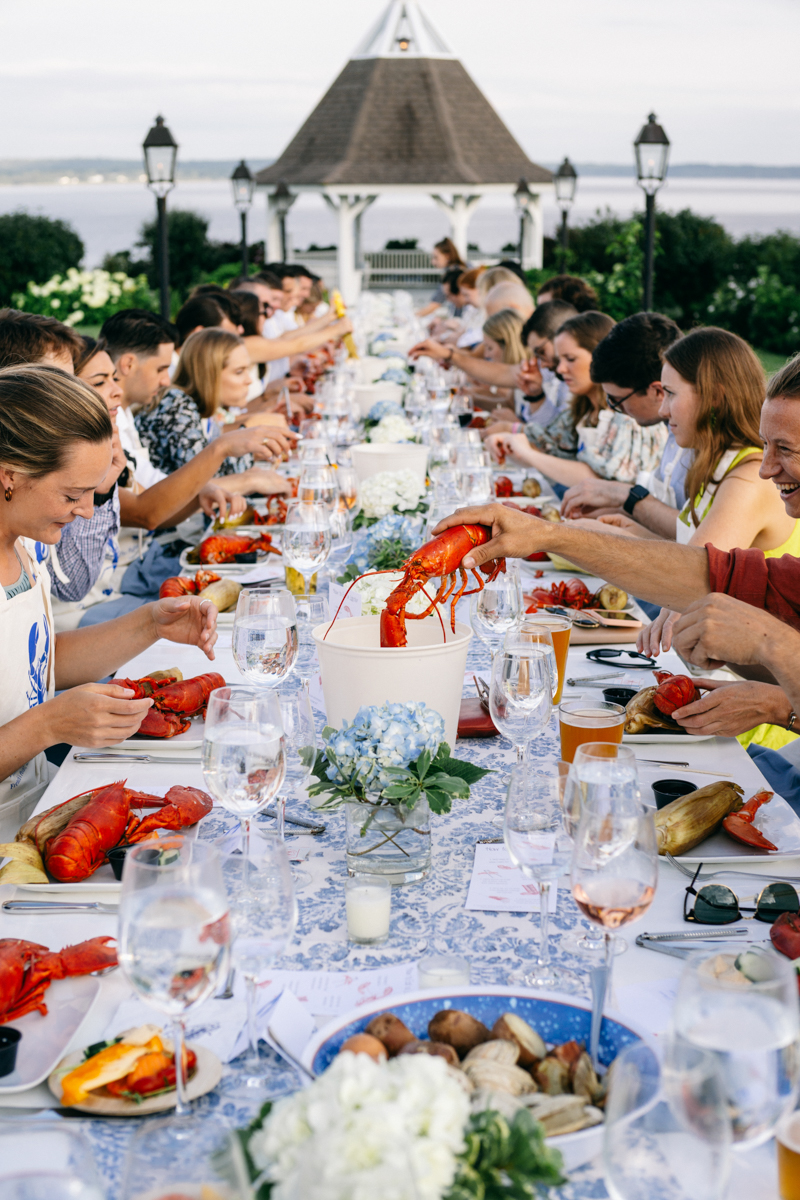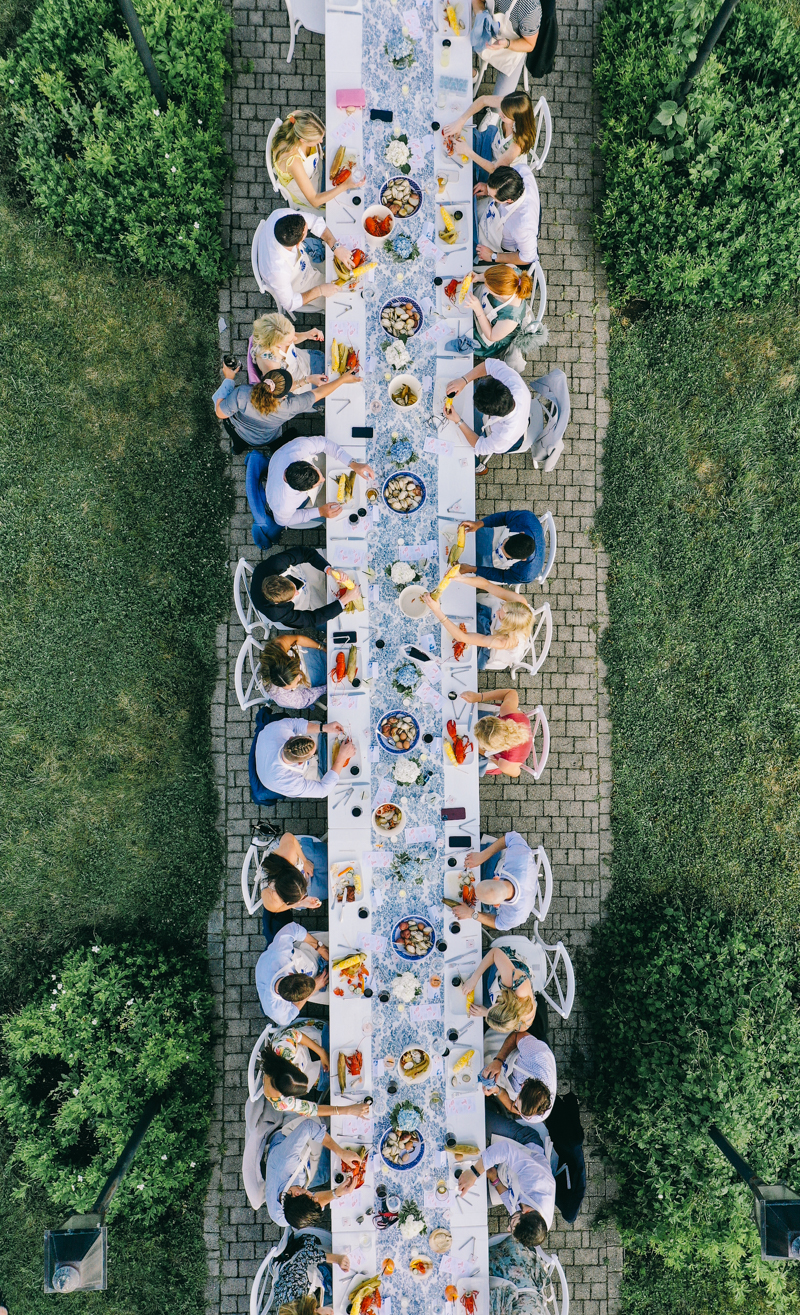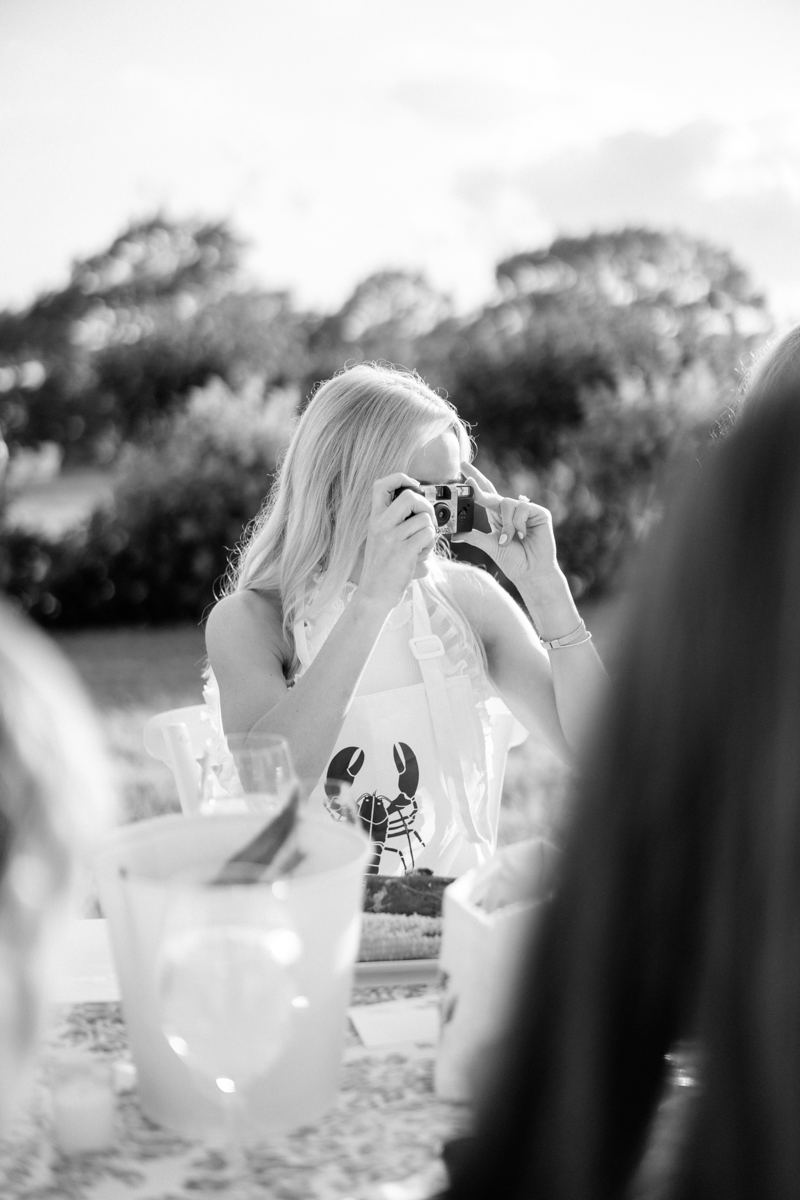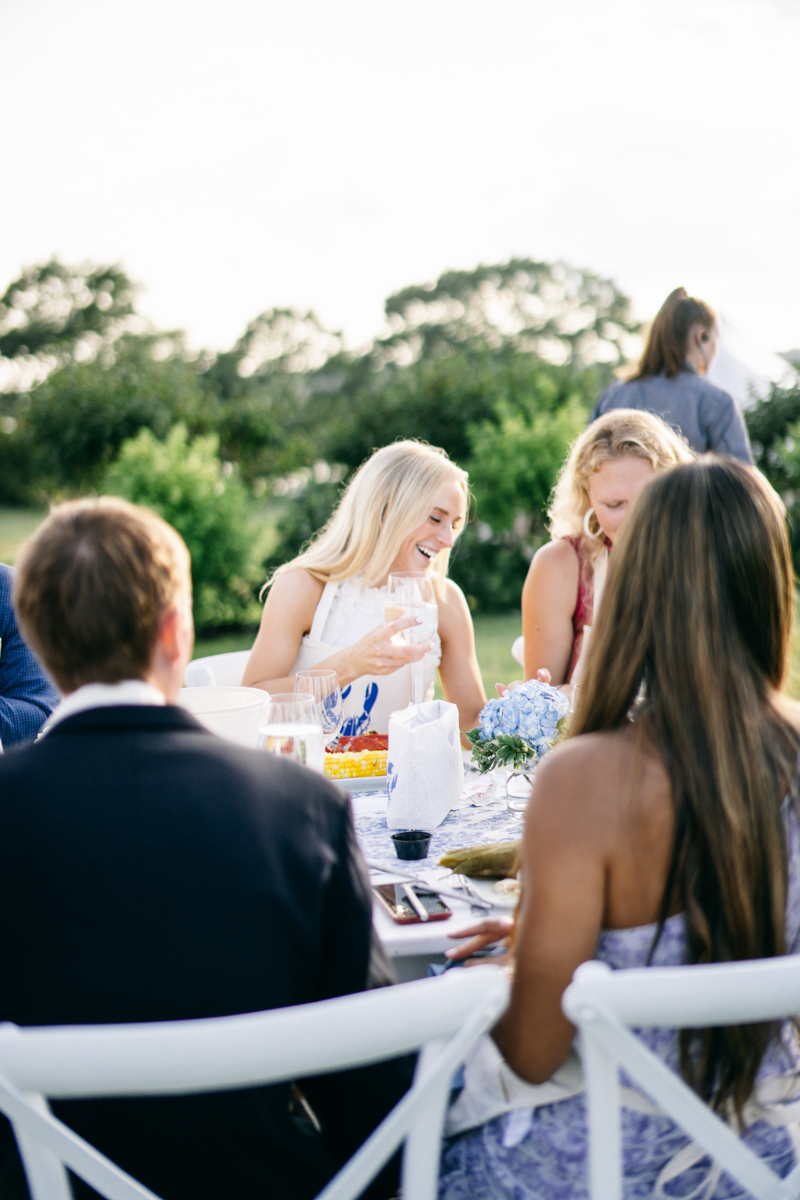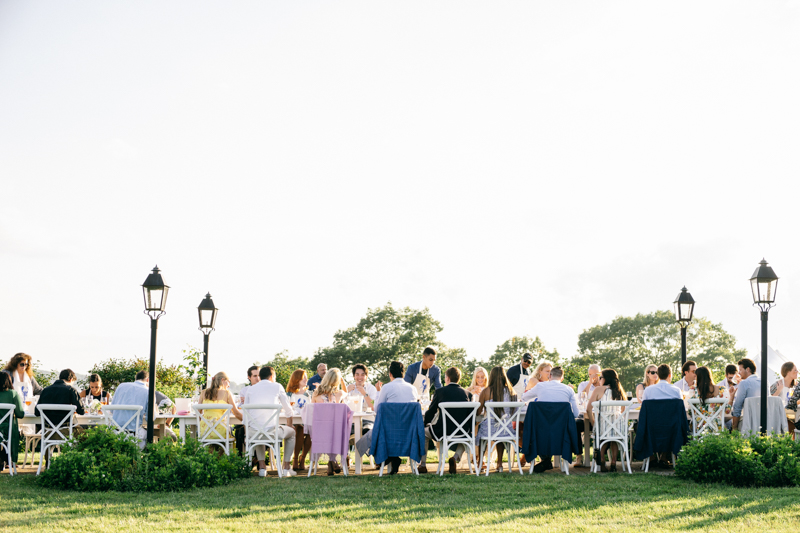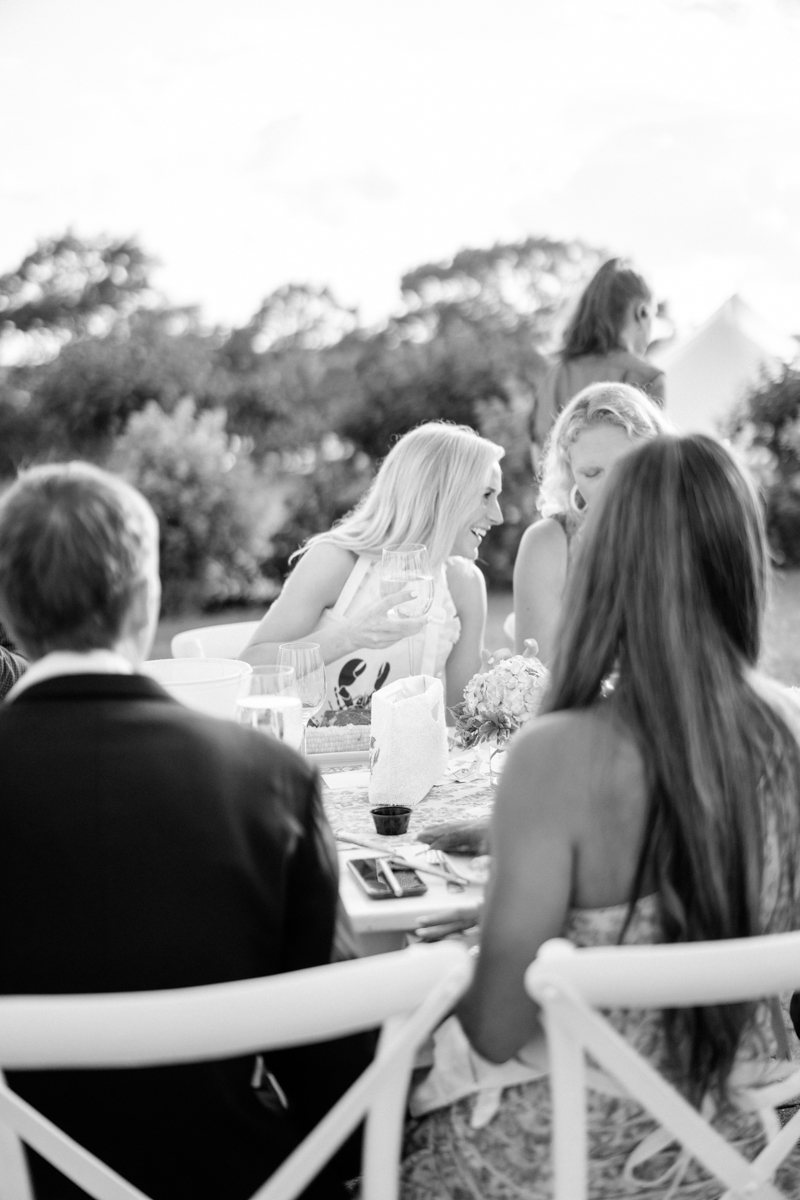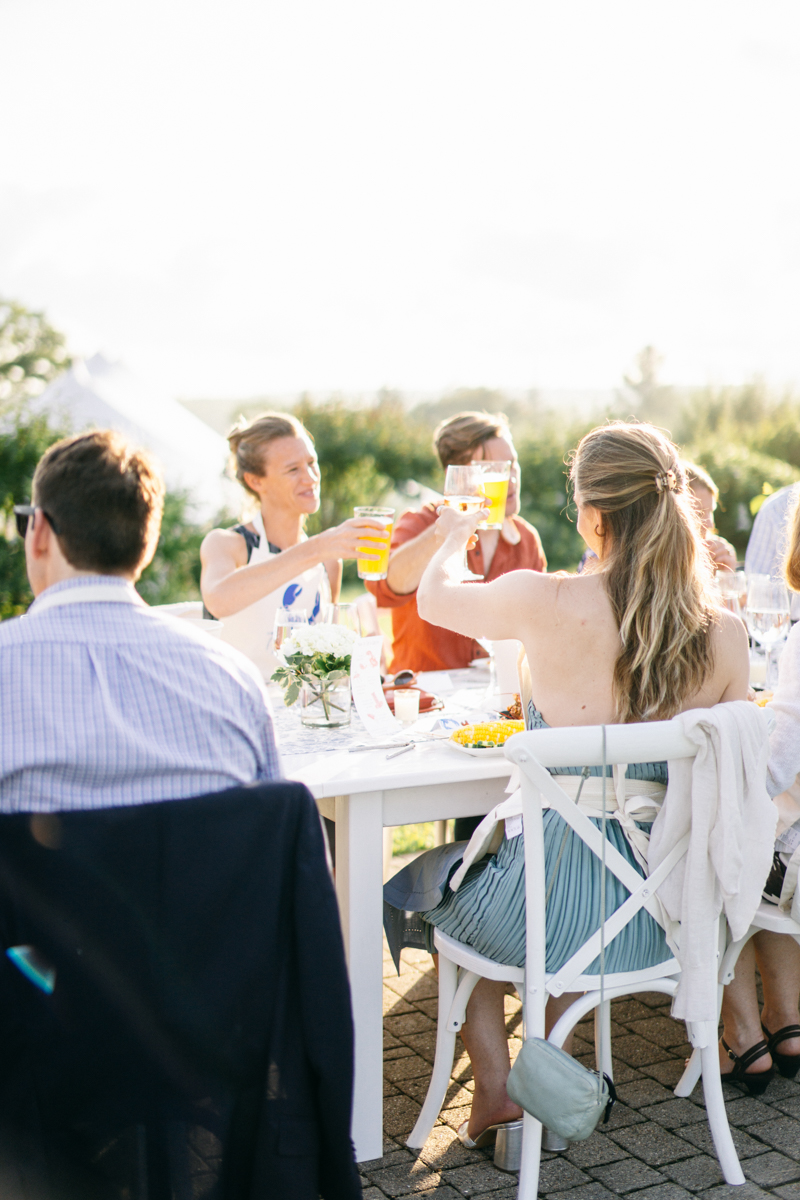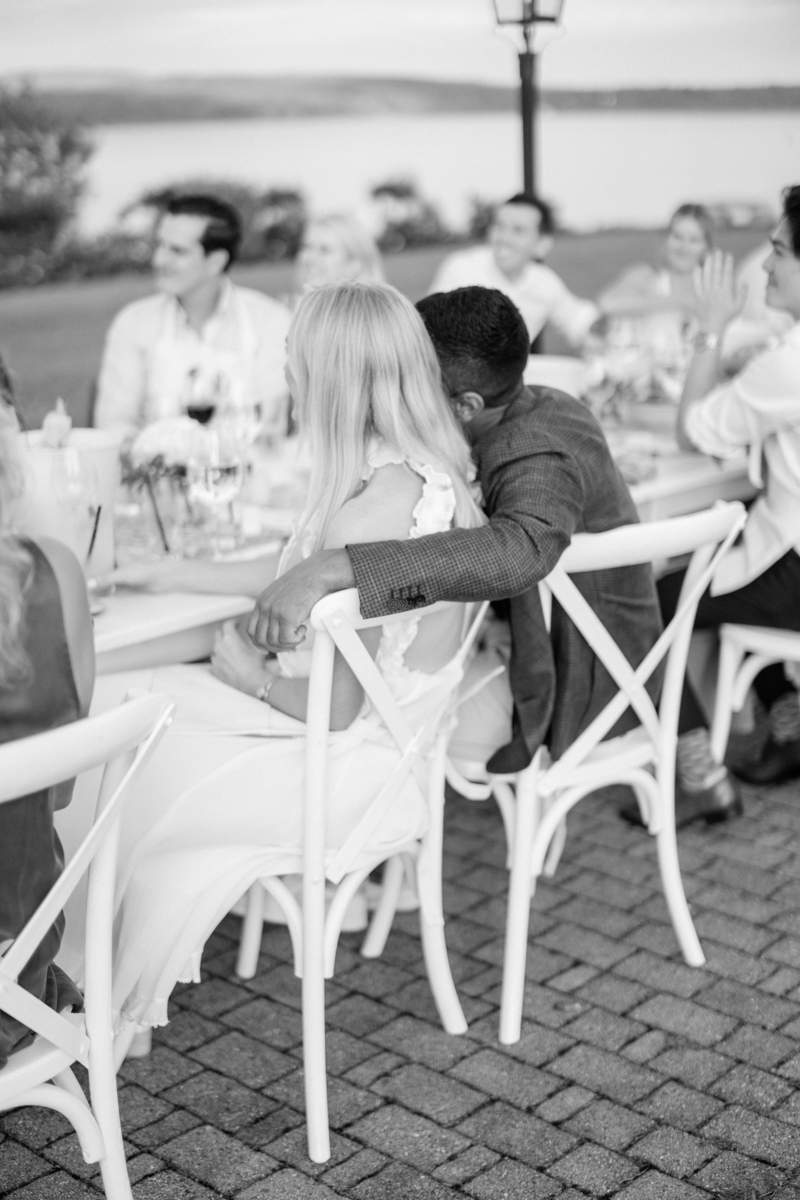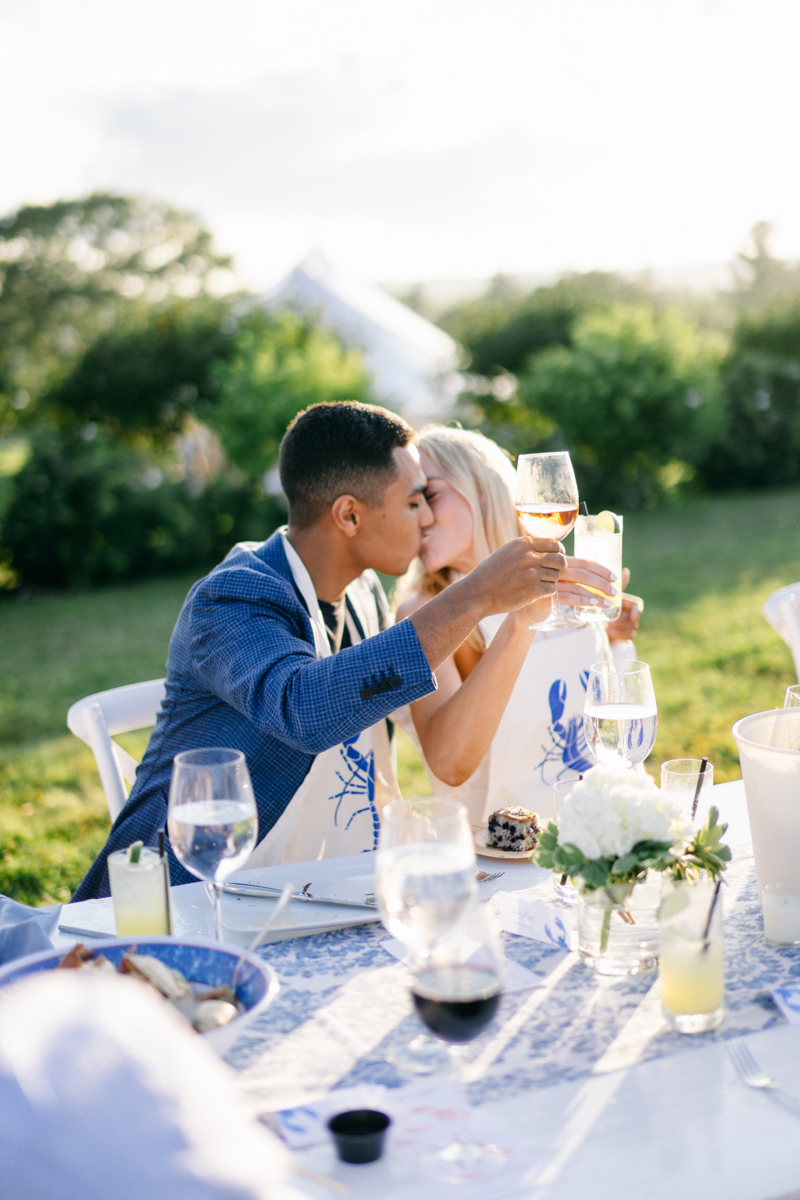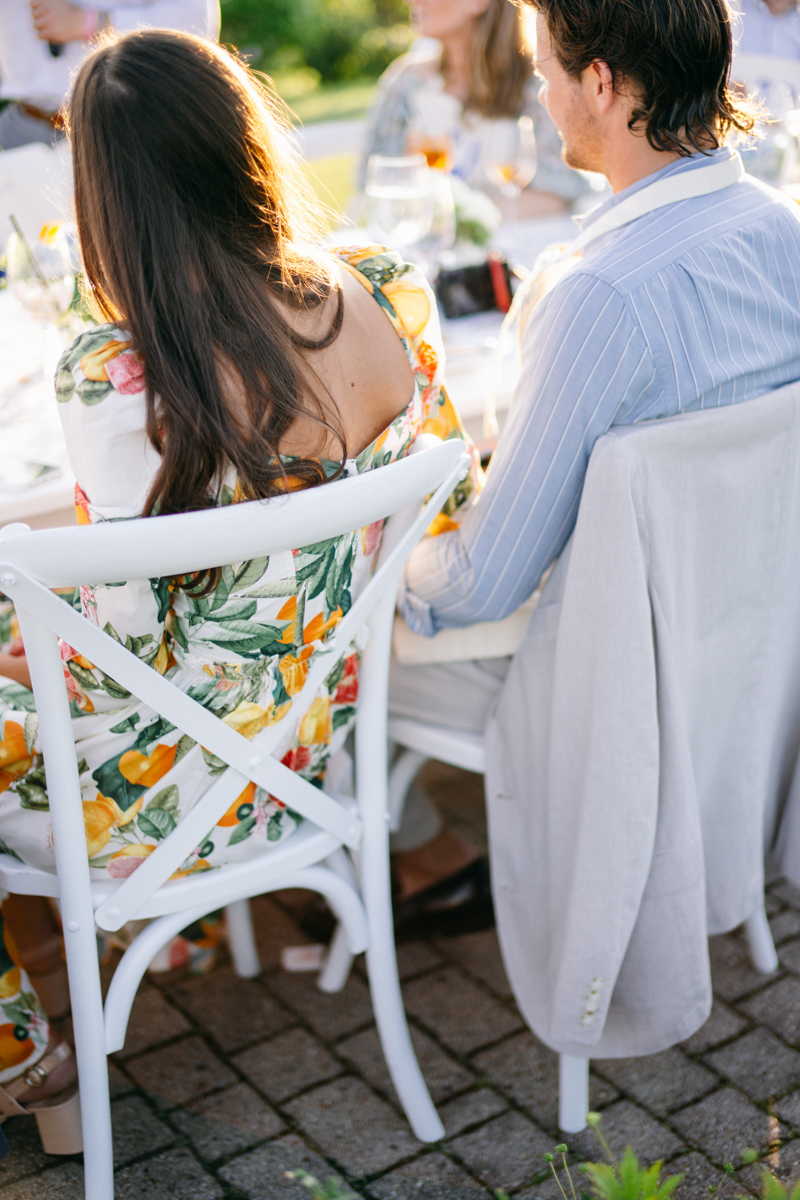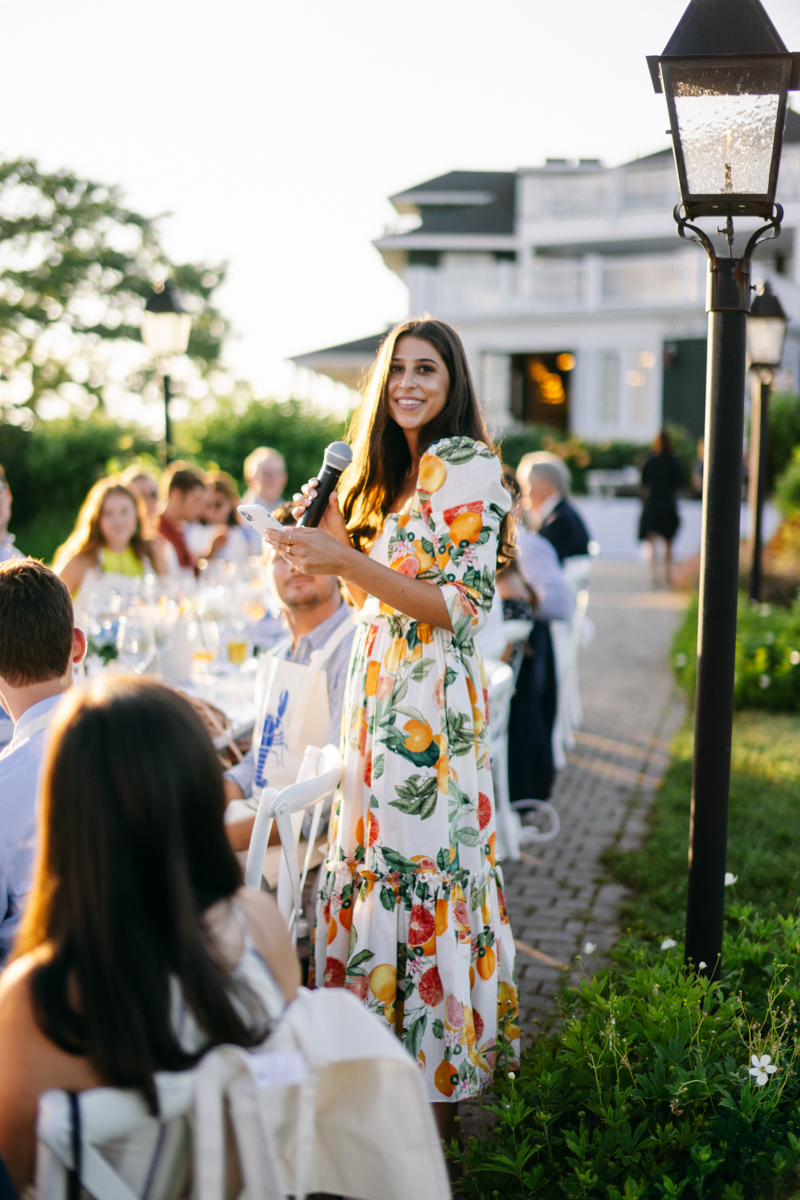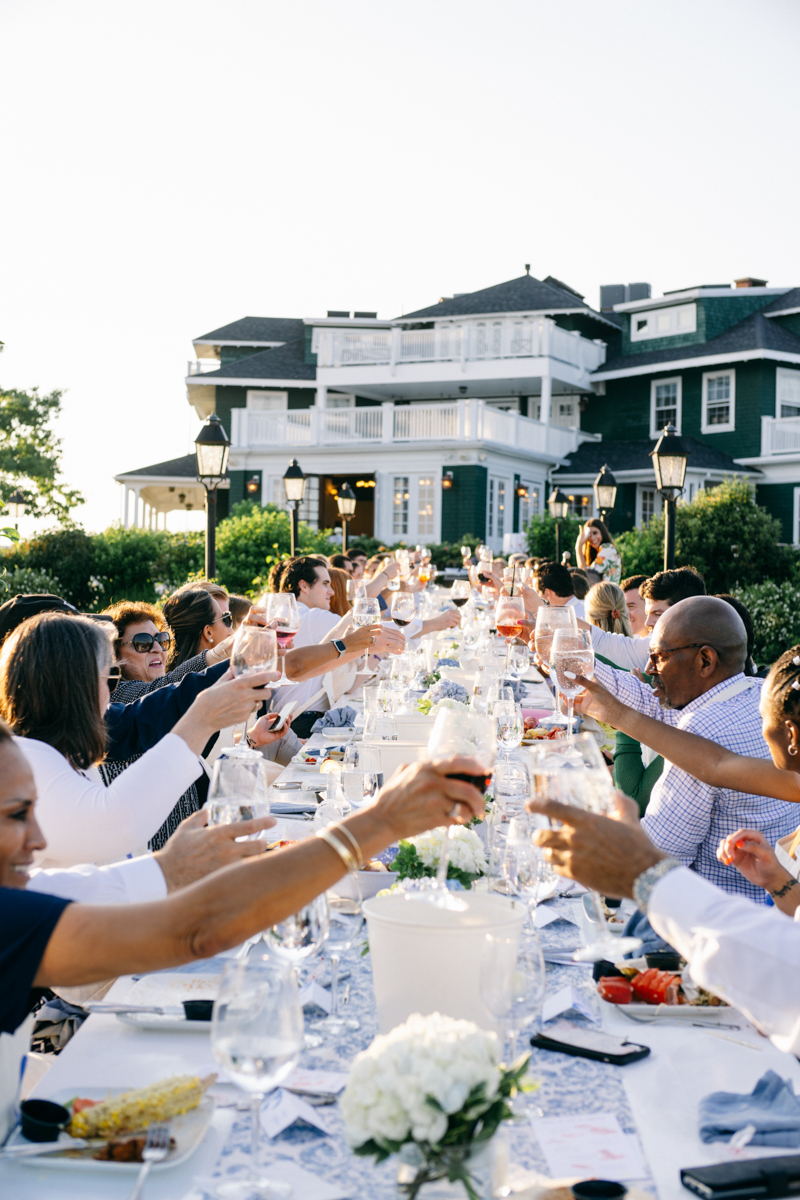 Lobster Bake Welcome Party Wedding Professionals
Planner and Designer- She Luxe Weddings
Florals- Flowers by Hoboken
Photography- Jaimee Morse
Dress- Zimmerman