A Black Conservatory Structure Wedding In Cape Cod
When it comes to picturesque wedding destinations, Cape Cod stands as an iconic choice. Its timeless charm, breathtaking coastal beauty, and rich history make it a coveted location for couples seeking a memorable wedding backdrop. Picture this: a black conservatory tent set amidst a private estate, adorned with lush hydrangeas, and the vast Atlantic Ocean serving as your ceremony backdrop. This is what M&A's wedding weekend looked like on the Cape.
Cape Cod, with its quaint villages, scenic landscapes, and miles of pristine coastline, offers numerous stunning venues for couples to choose from. M&A got married on their families private estate which came with the advantage of exclusivity, giving them and their guests the feeling of having the entire place to yourselves.
M&A had black conservatory tent. This distinctive structure adds an air of sophistication and elegance to your wedding, creating a visually striking contrast against the natural beauty of the Cape's surroundings. The dark hue allows for a dramatic and intimate ambiance, perfect for a romantic evening celebration.
Hydrangeas are practically synonymous with Cape Cod. These beautiful, vibrant blooms are a hallmark of the region's gardens and landscapes, and they made for exquisite wedding decor. Tables adorned with hydrangea centerpieces in shades of blue and white along with pieces of rattan, cute little lamps. The soft, pastel colors of these flowers harmonize beautifully with the dark backdrop of the conservatory tent, creating a visually stunning contrast.
After dinner was done in the tent, the guests migrated over to the dancing tent where another custom bar was and a full band. The guests drank all kinds of martinis throughout the day but with espresso martini's at night and desserts such as ice cream cones on a bed of sprinkles.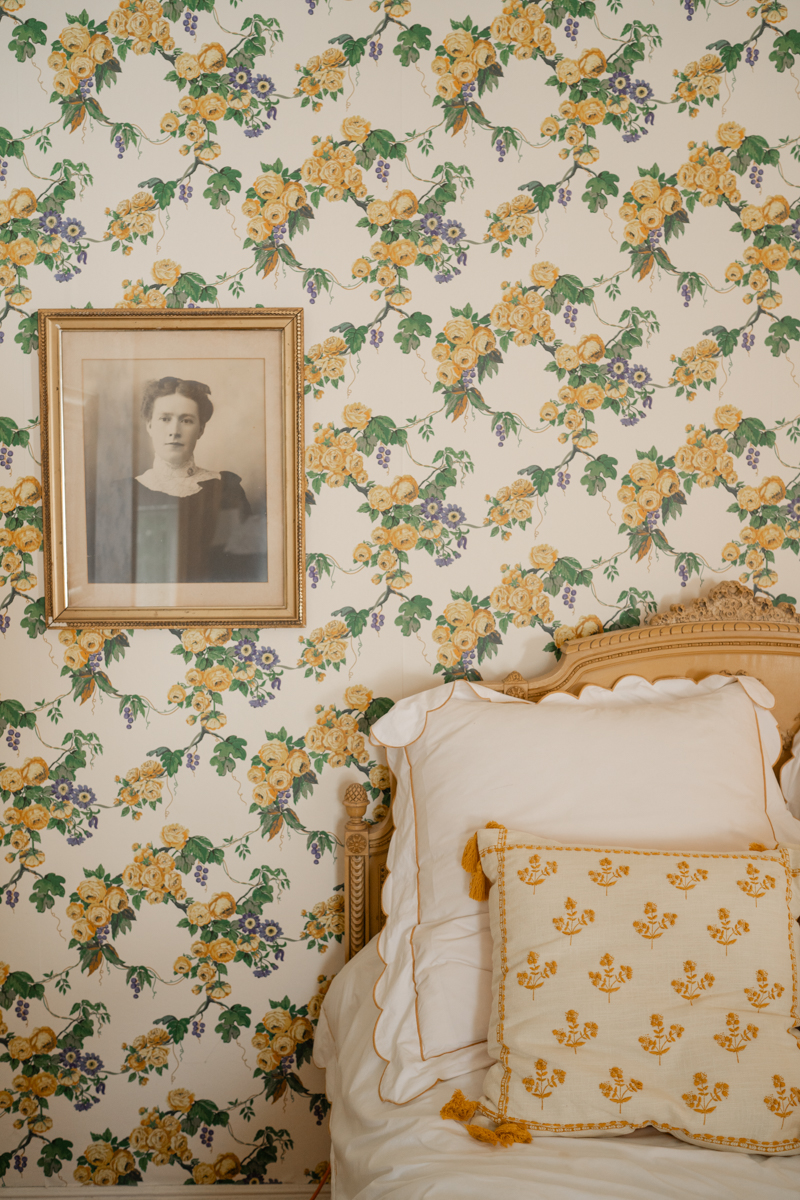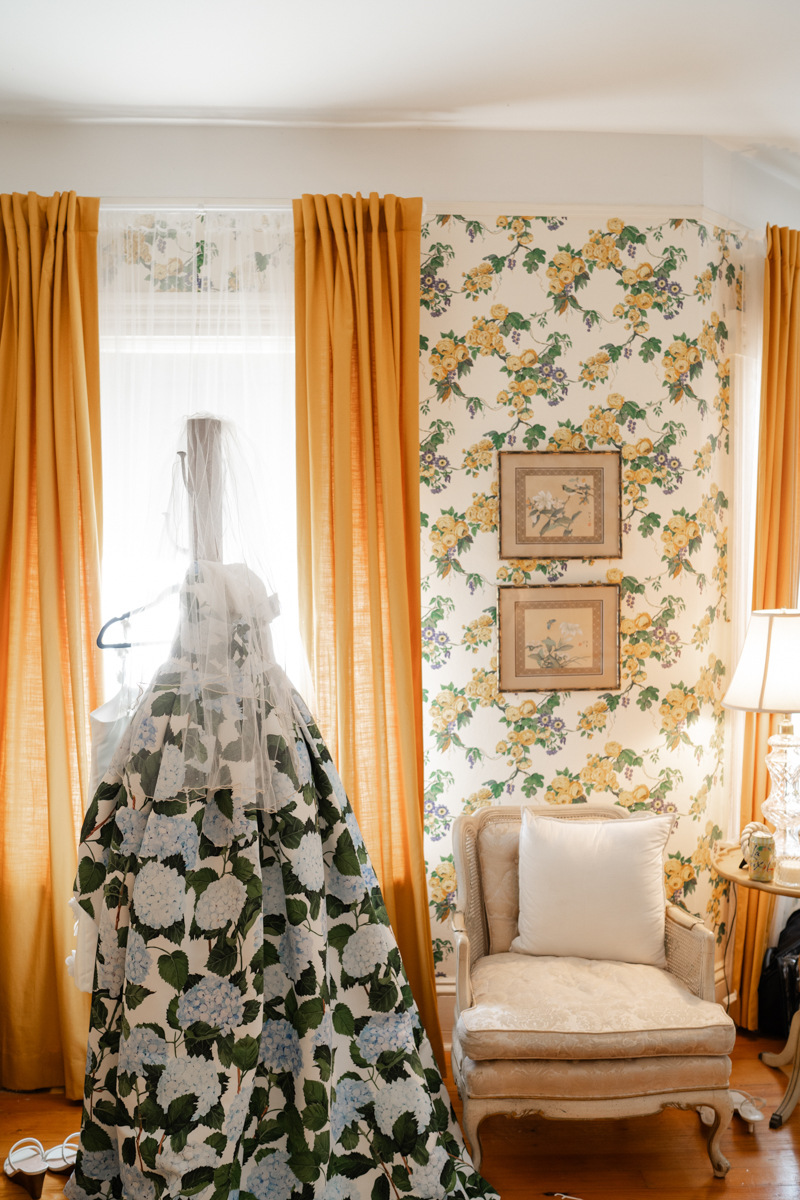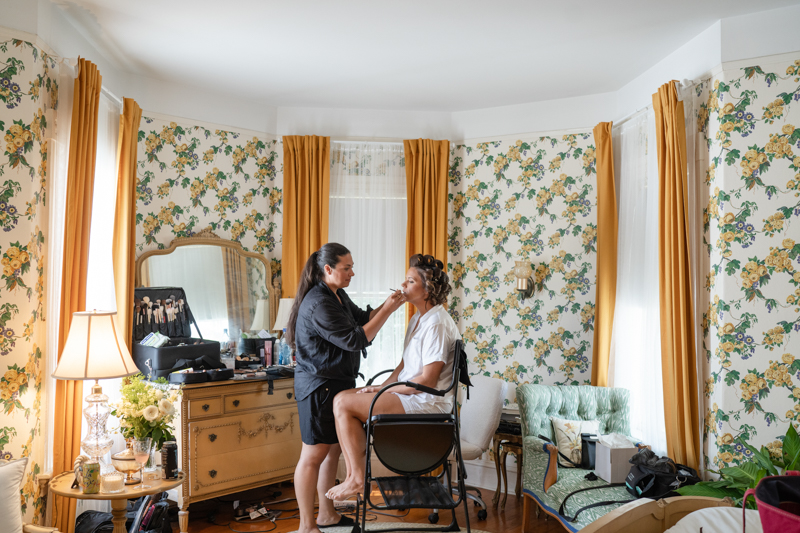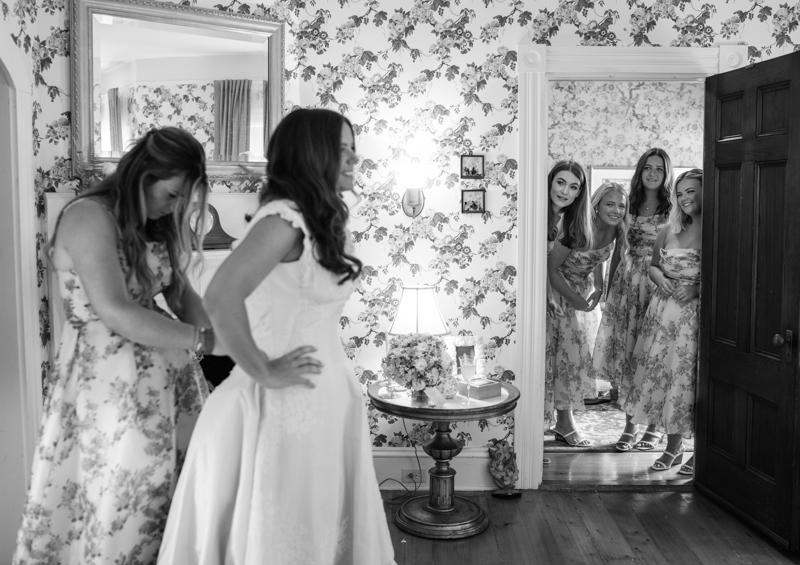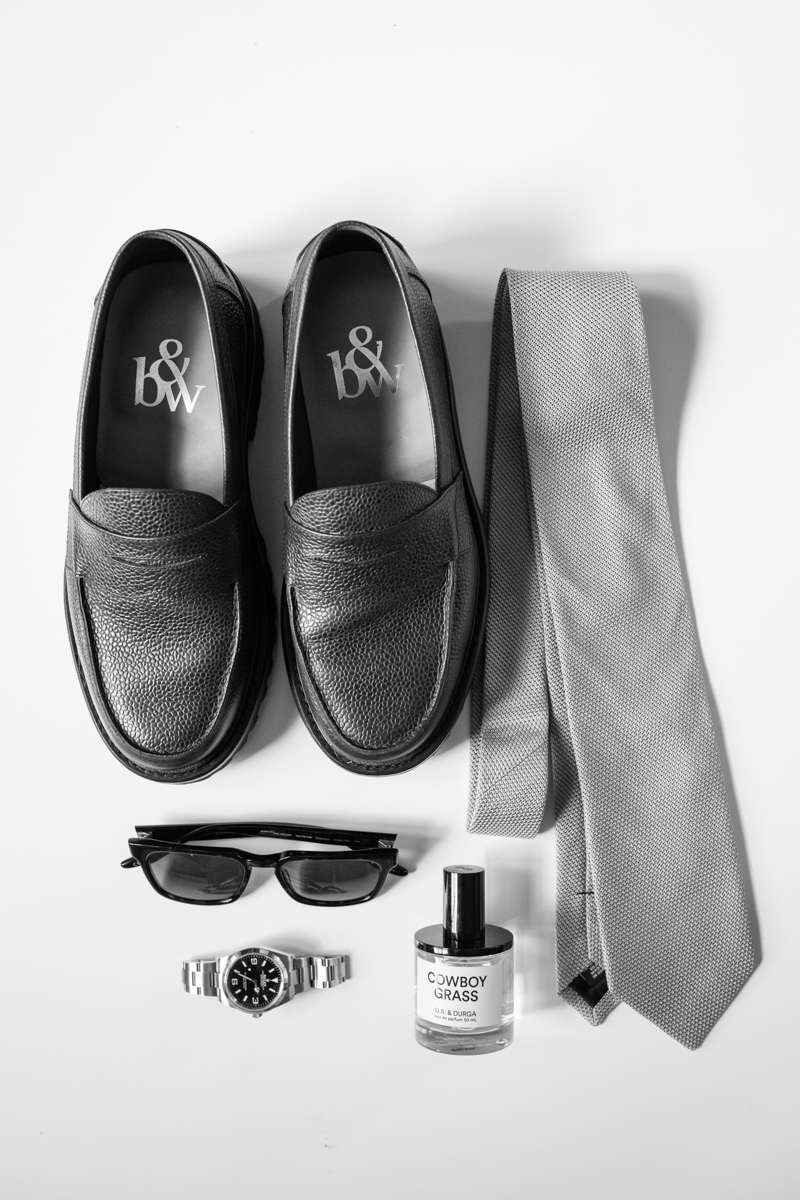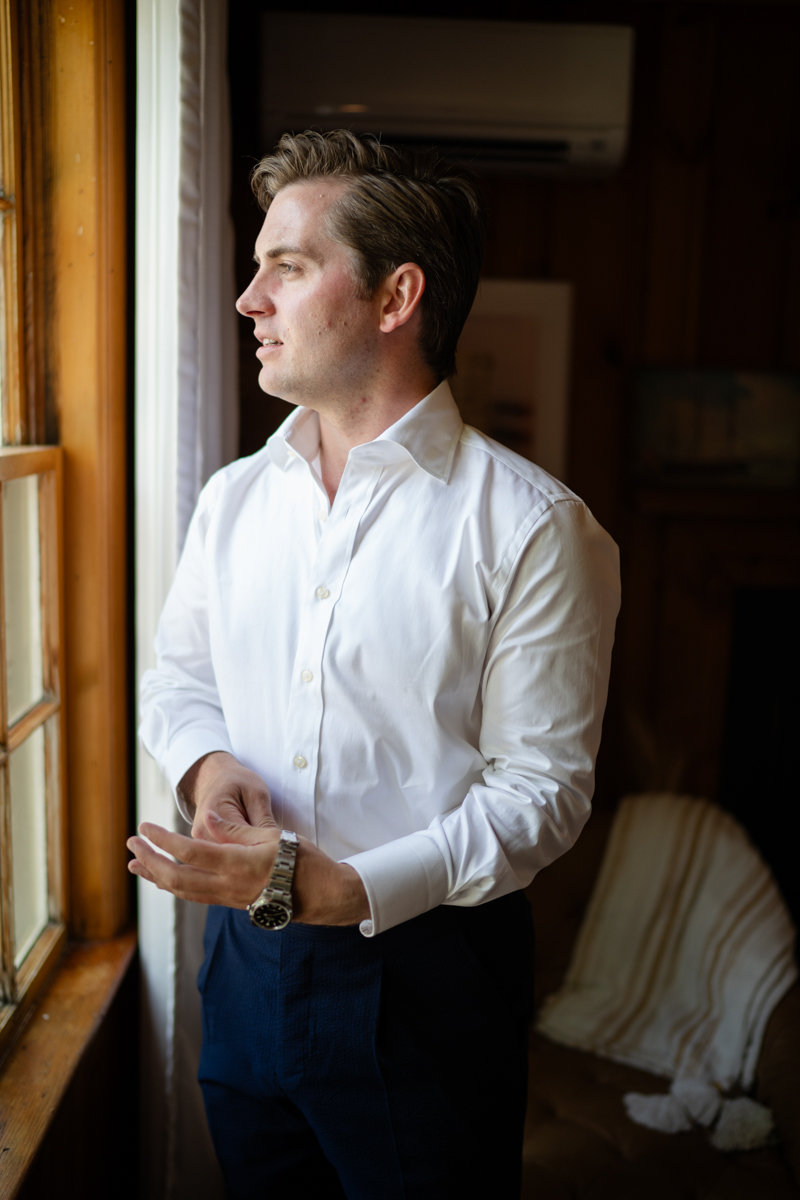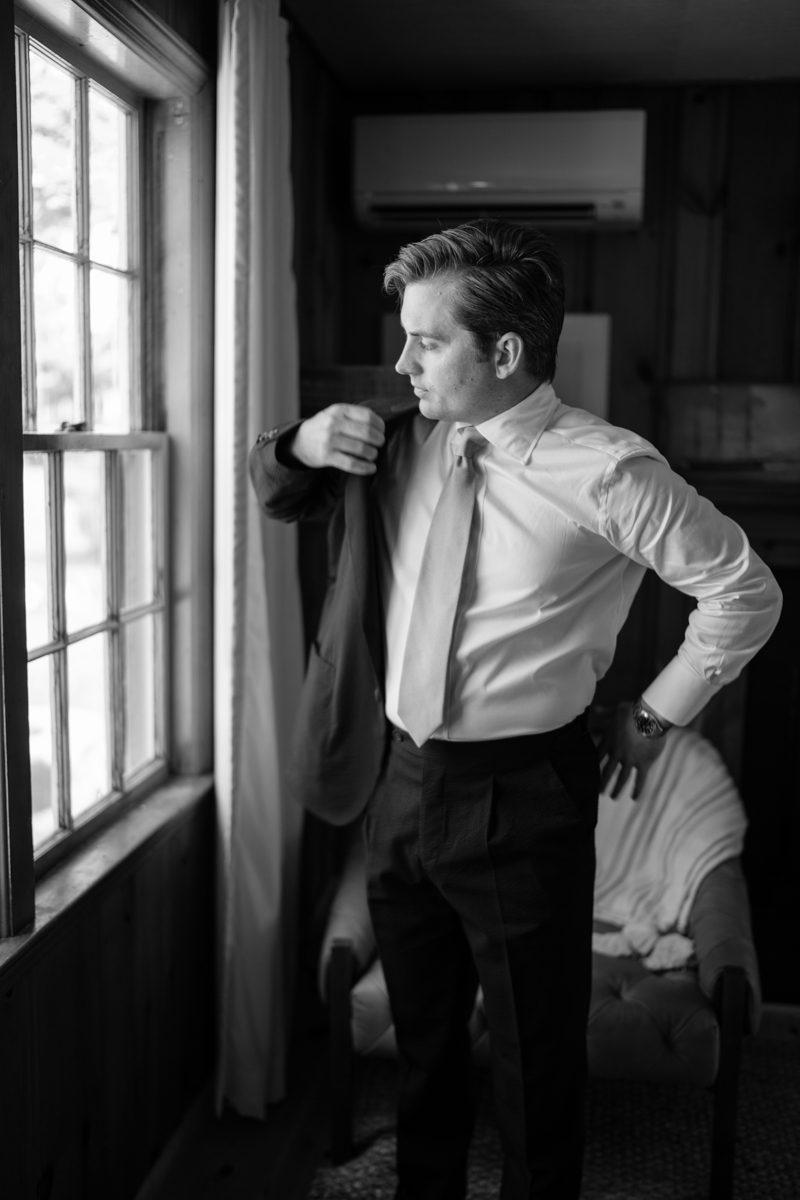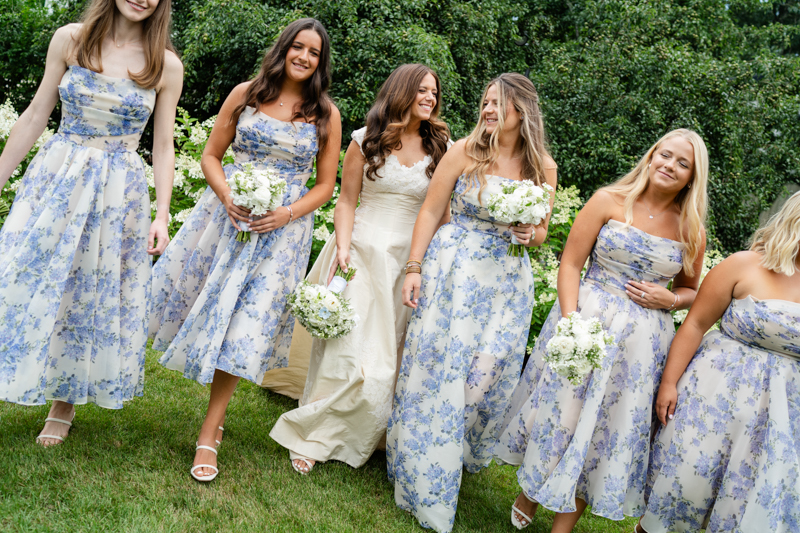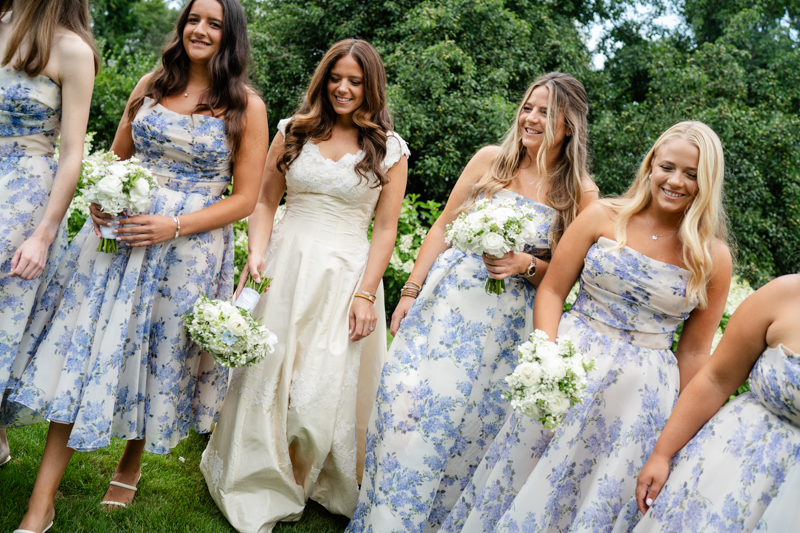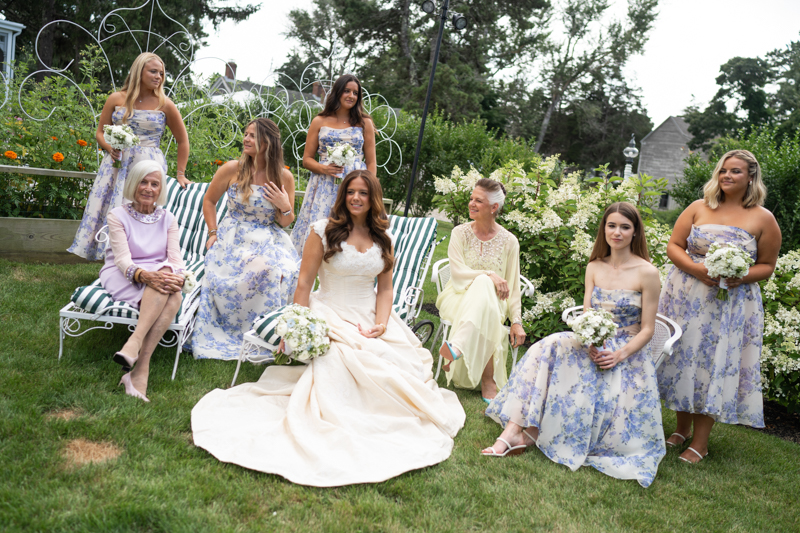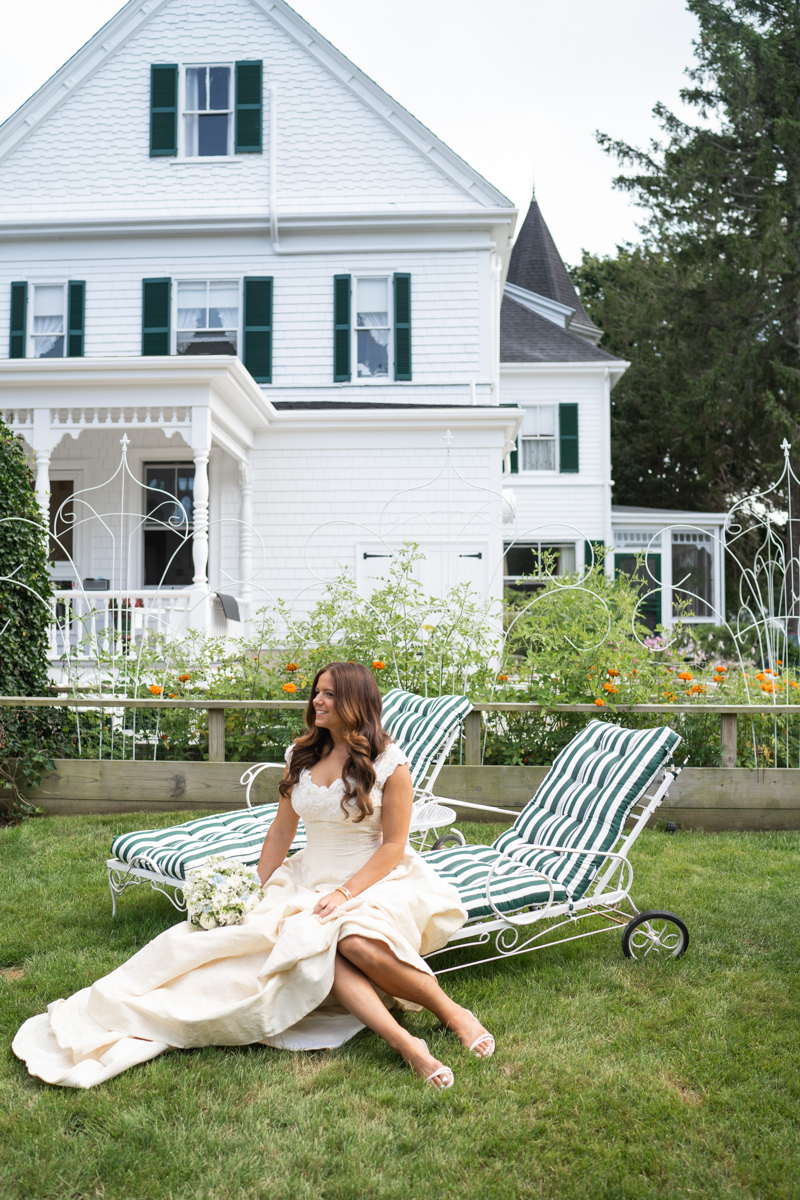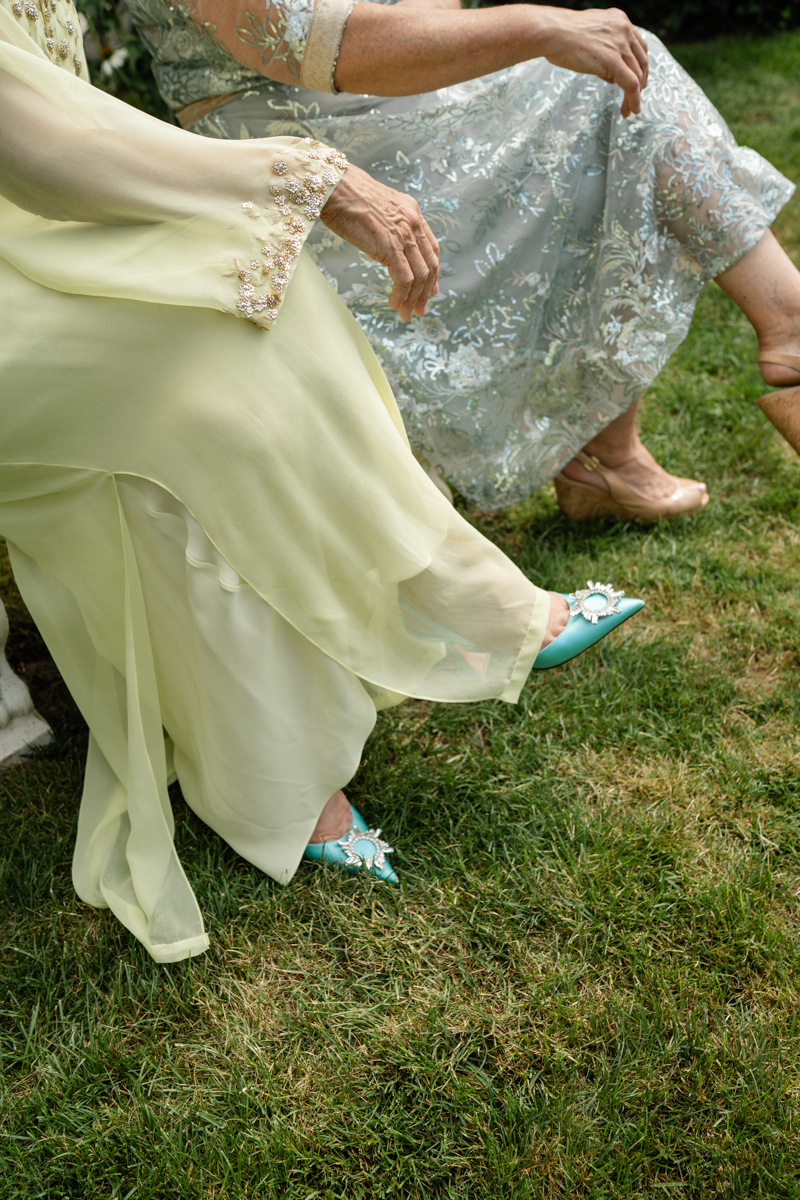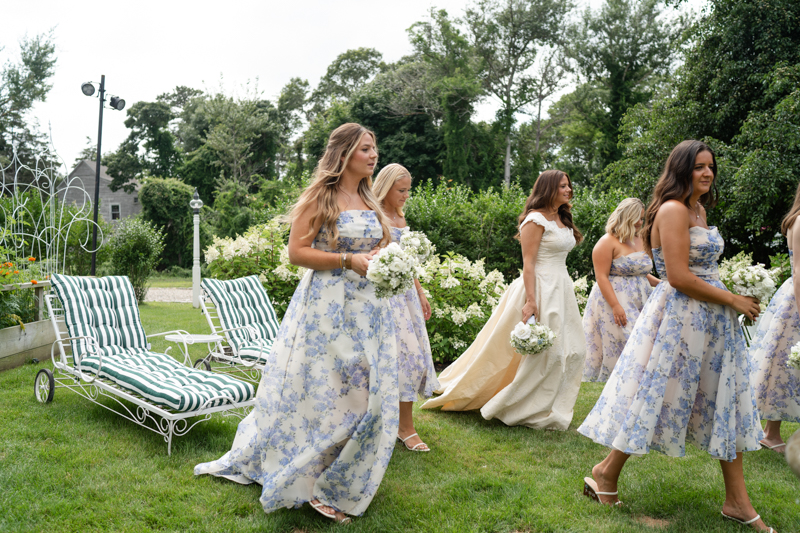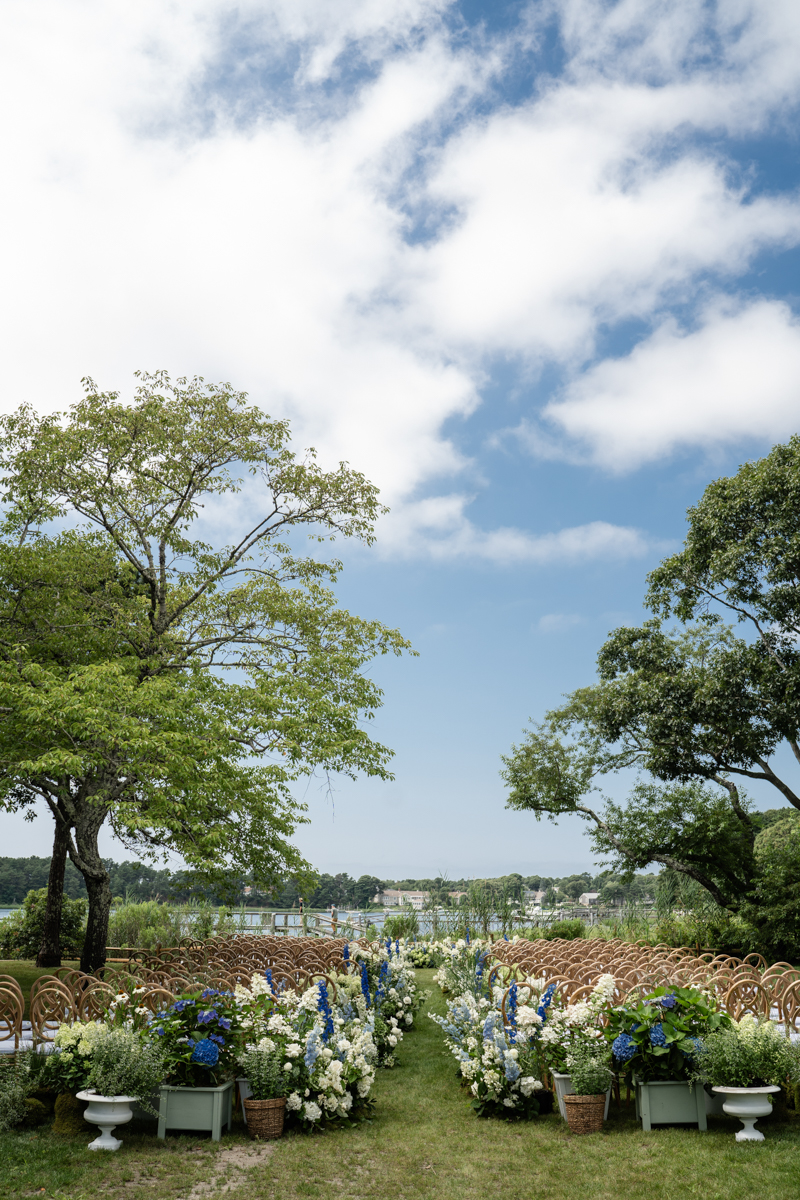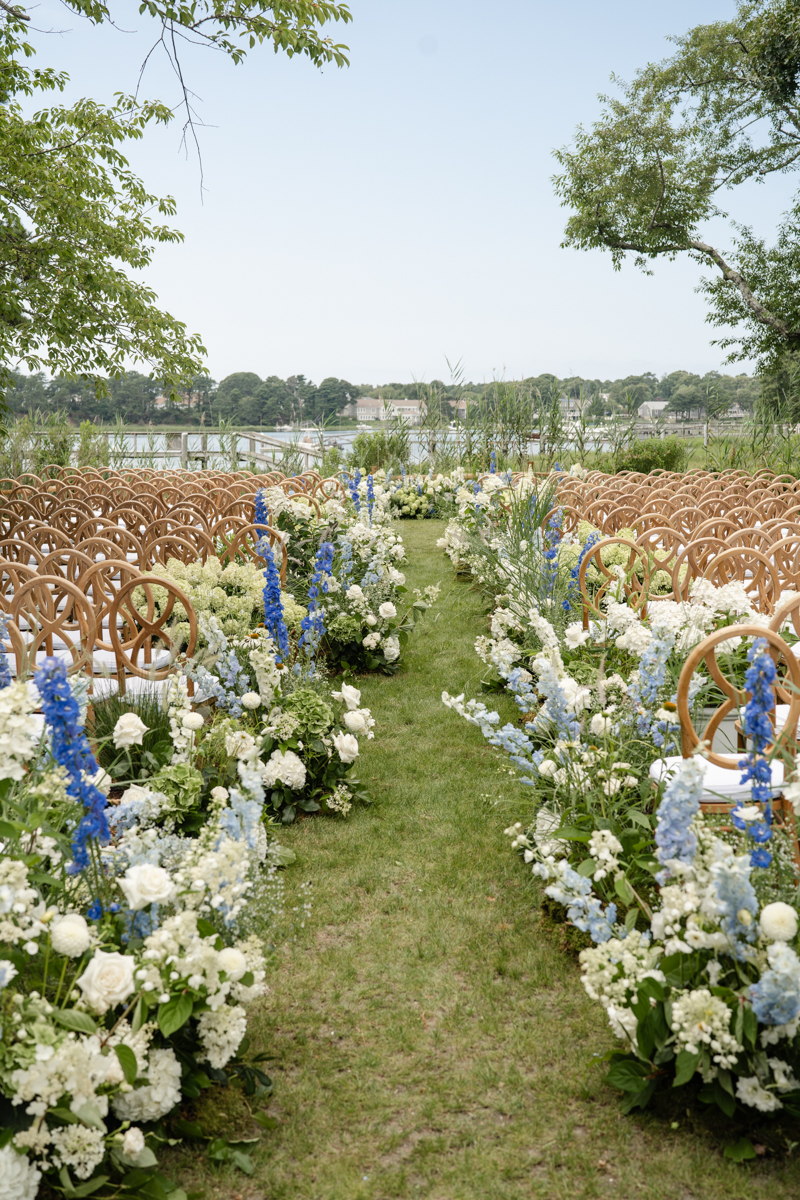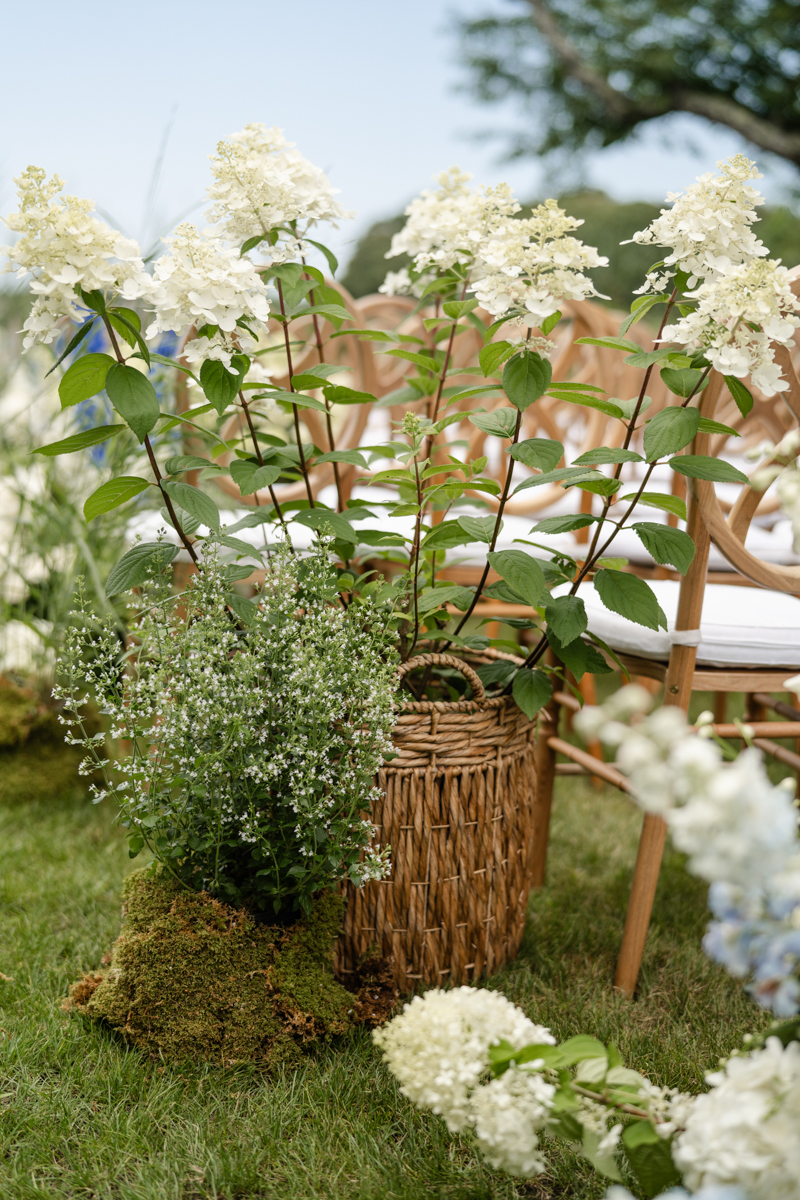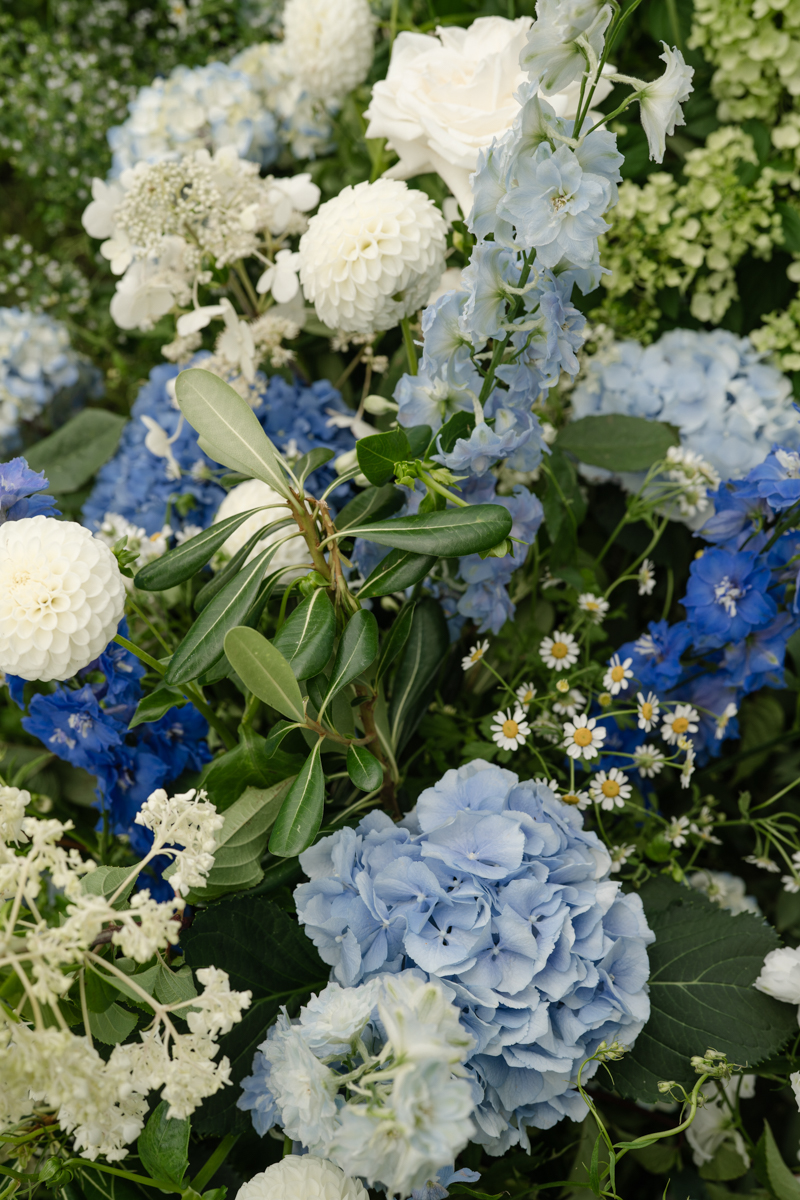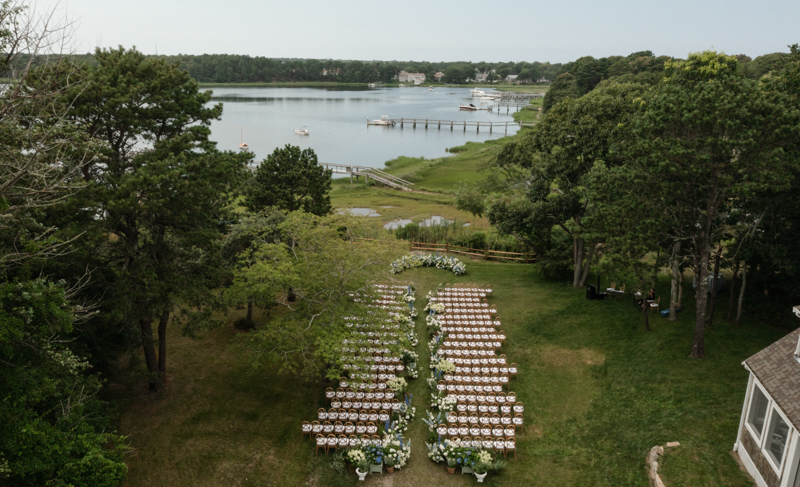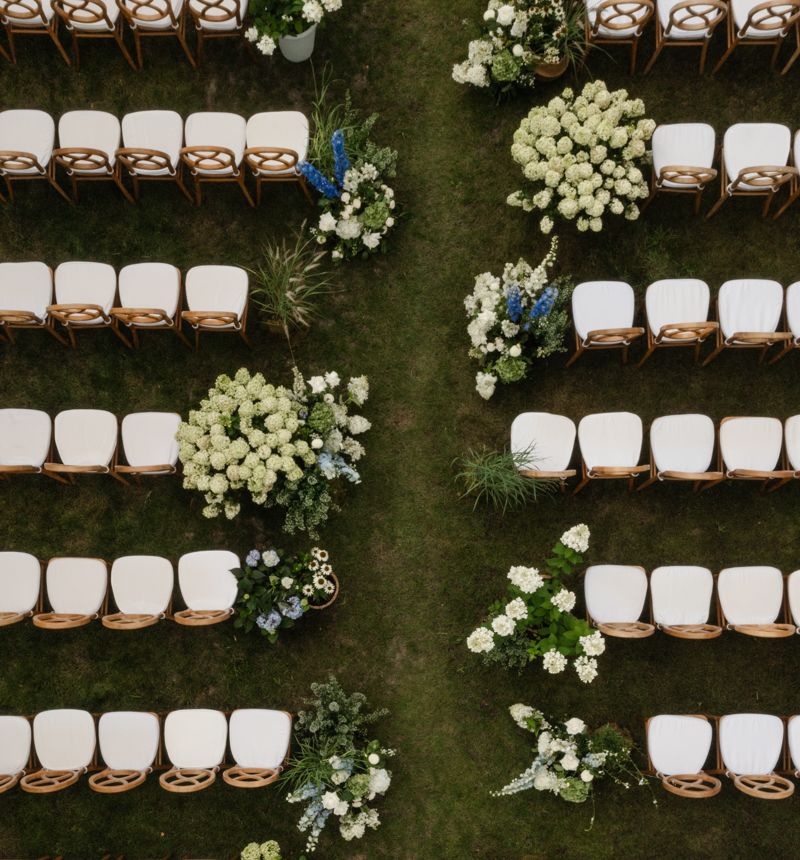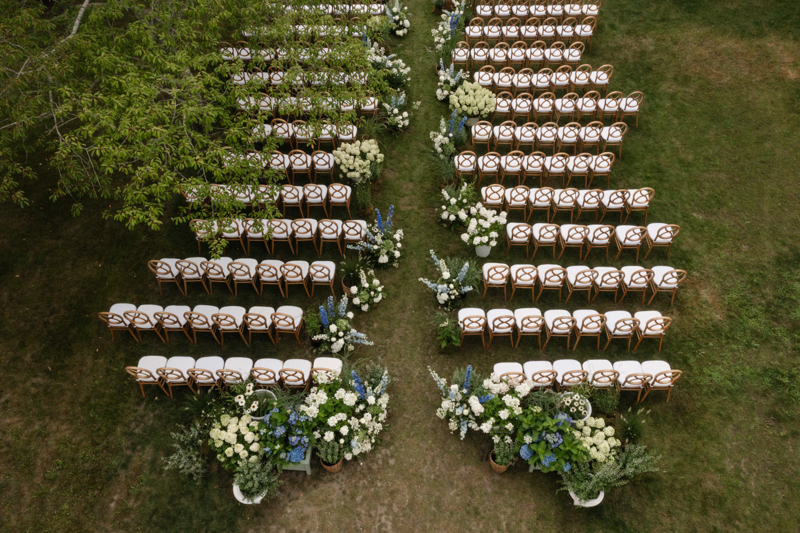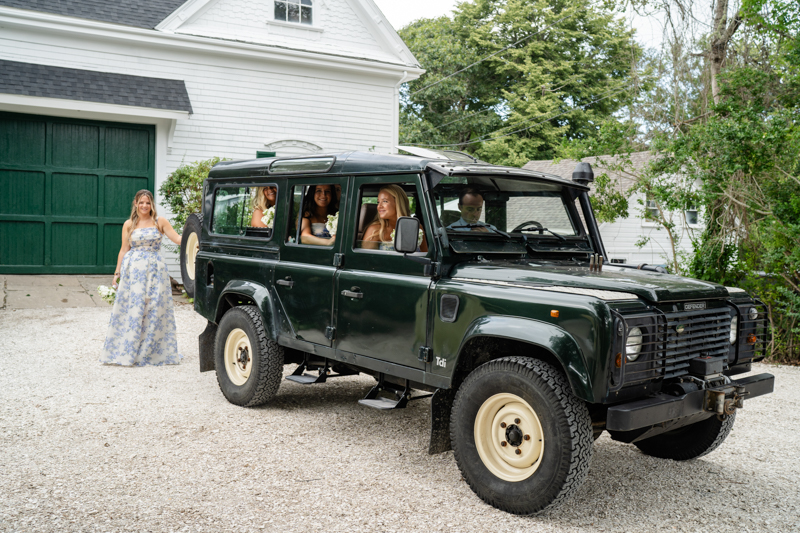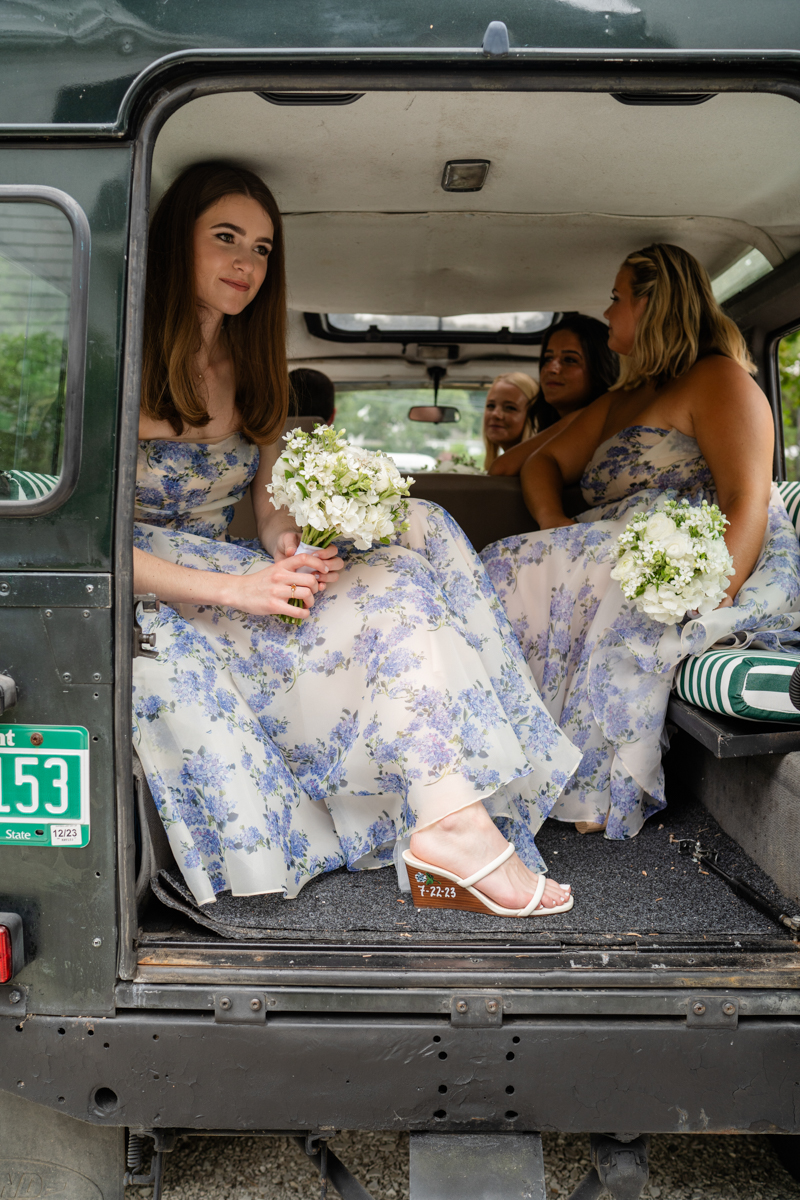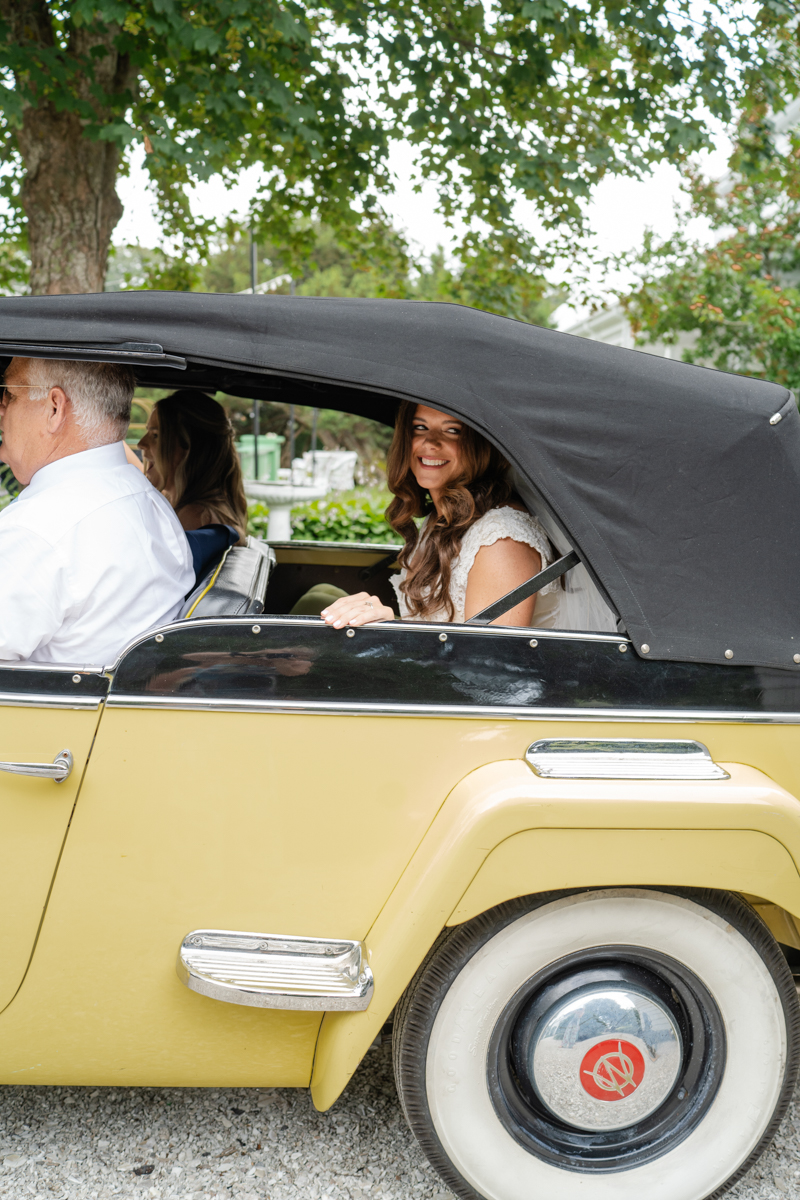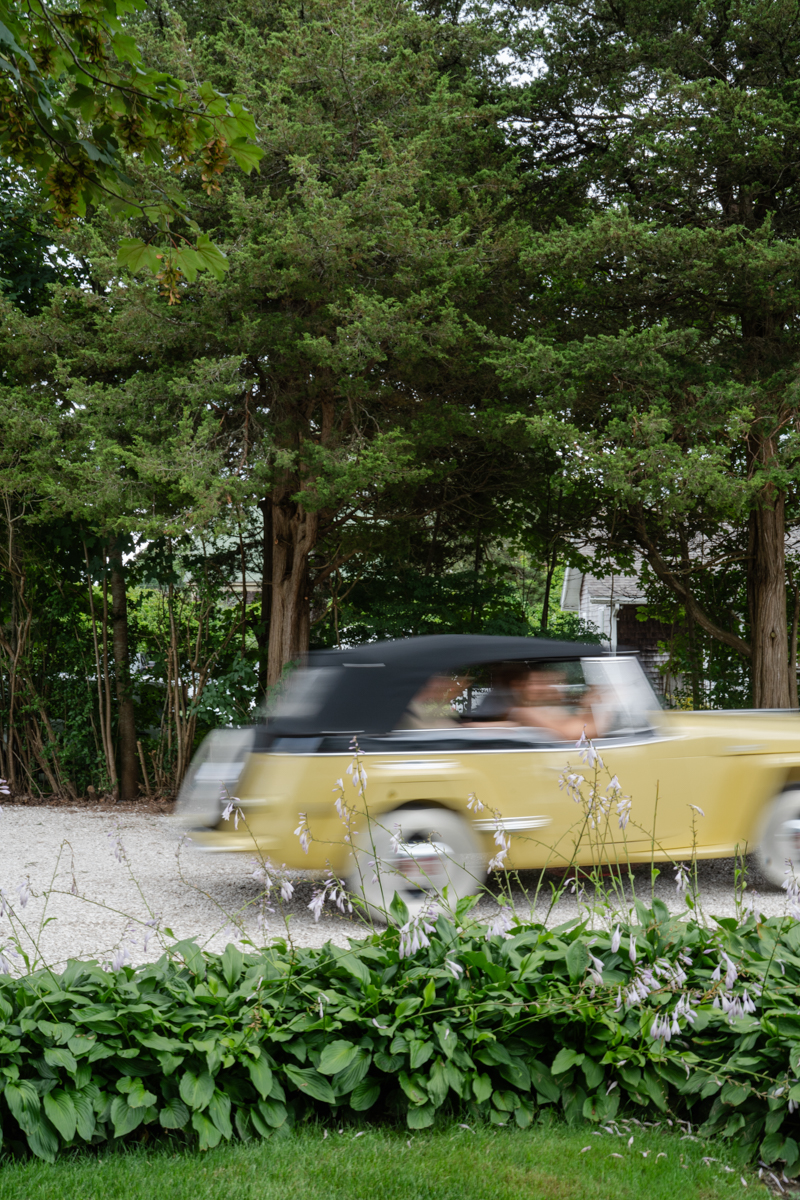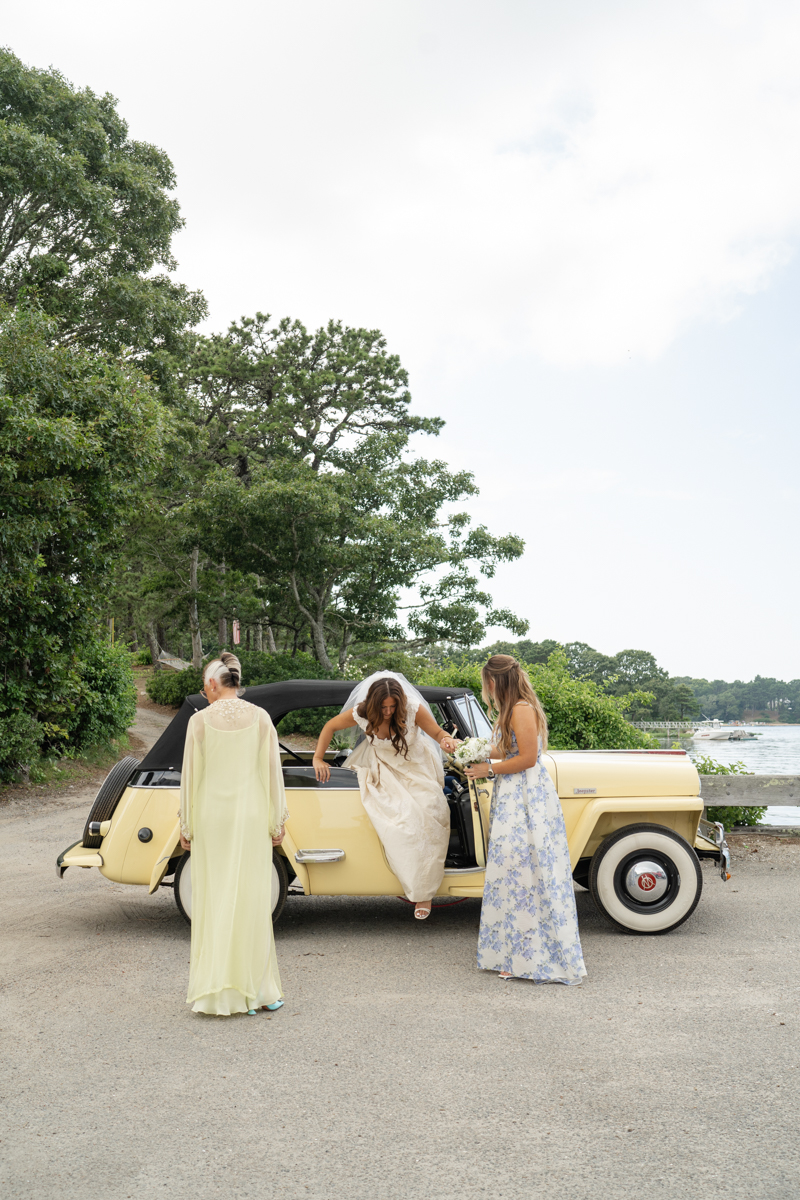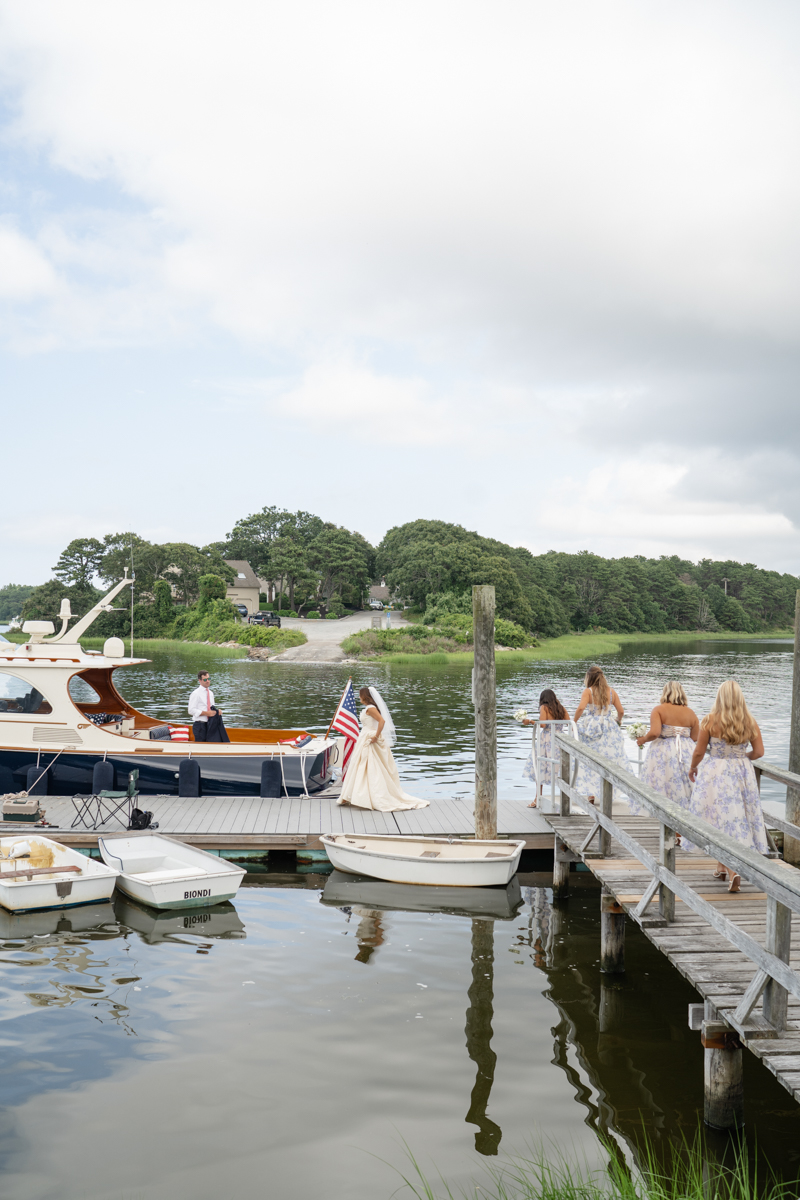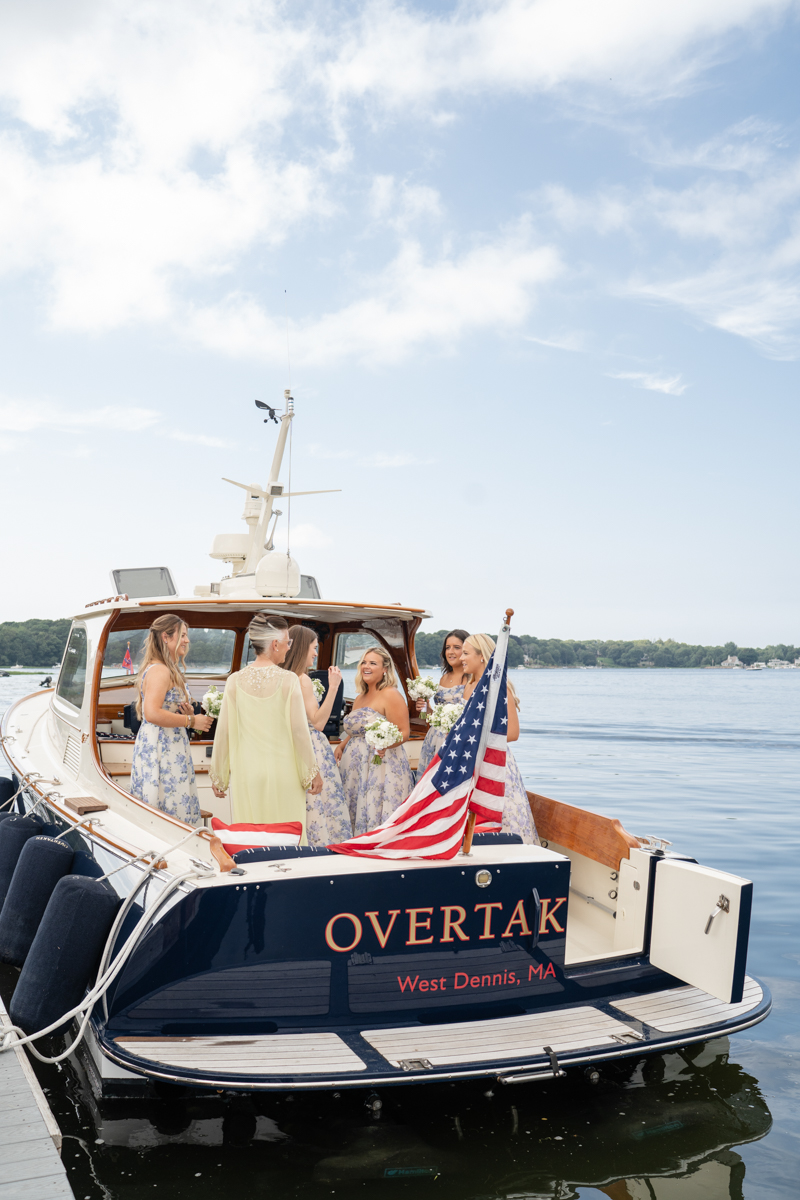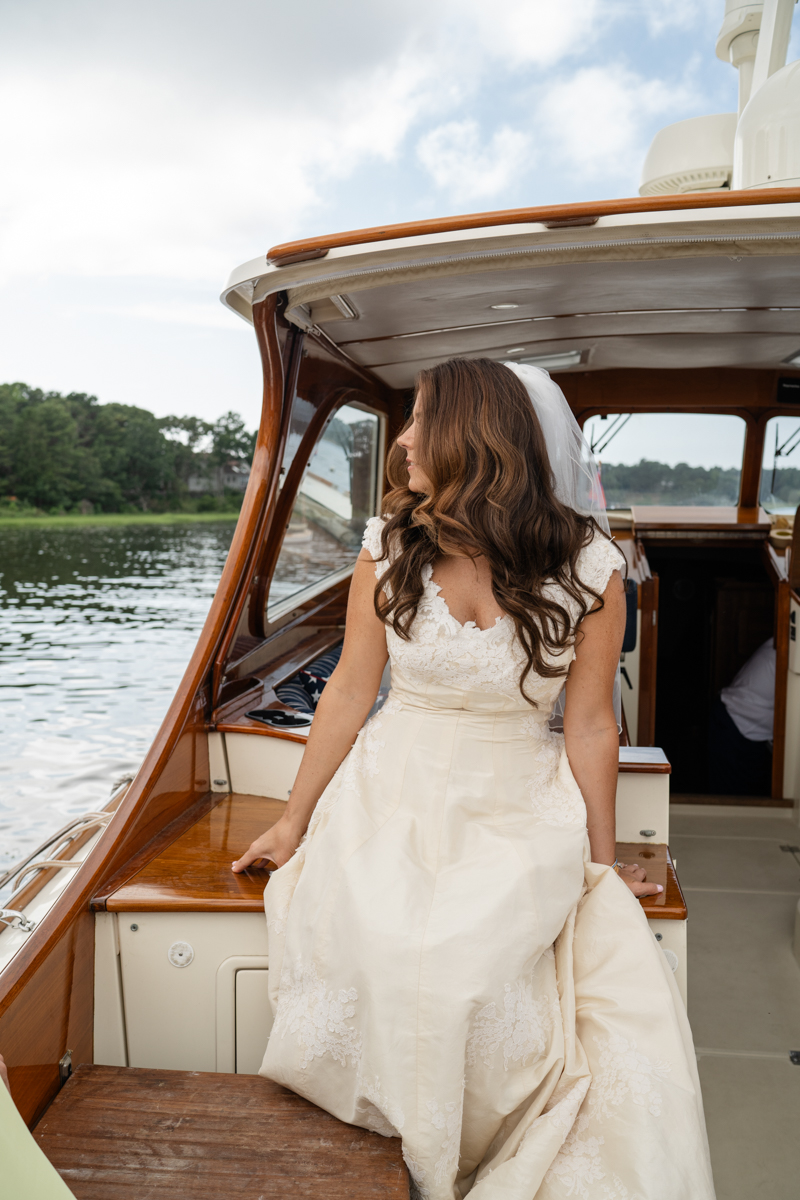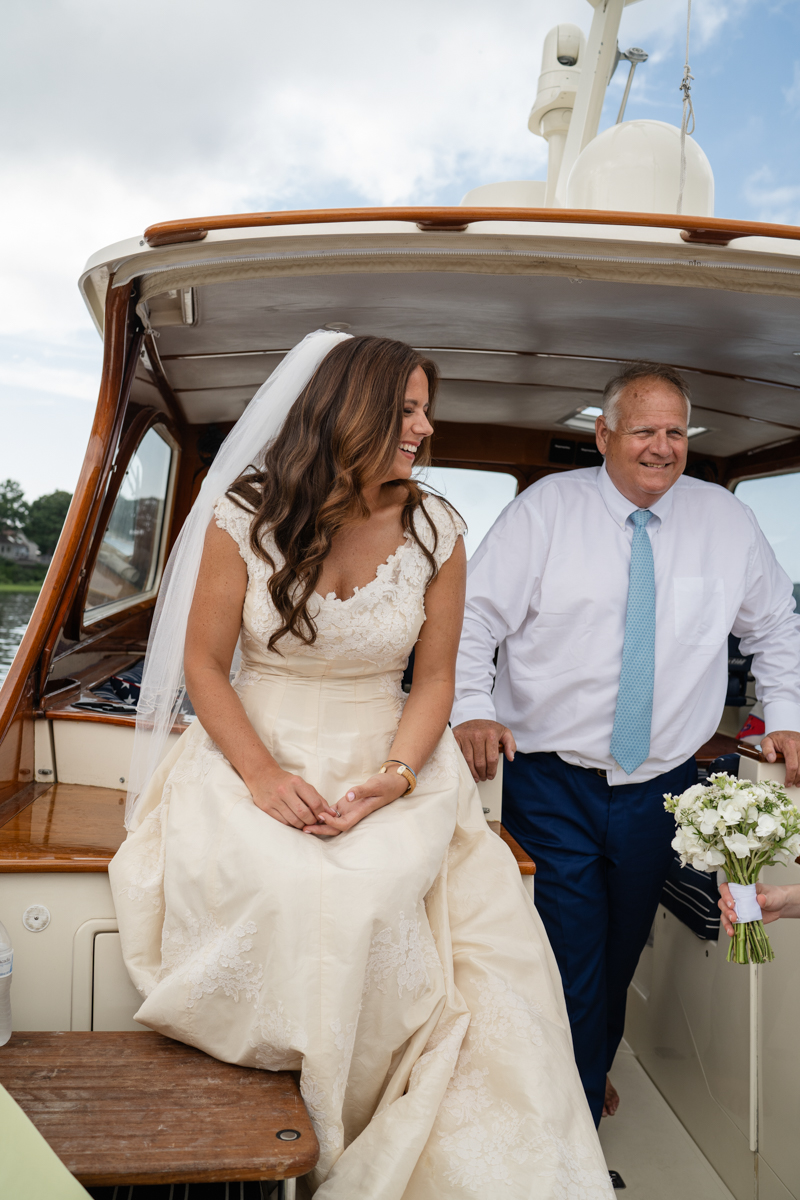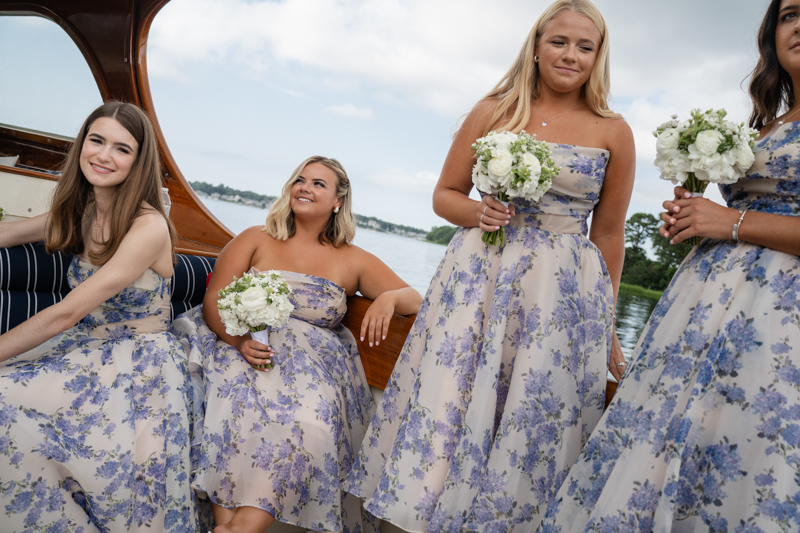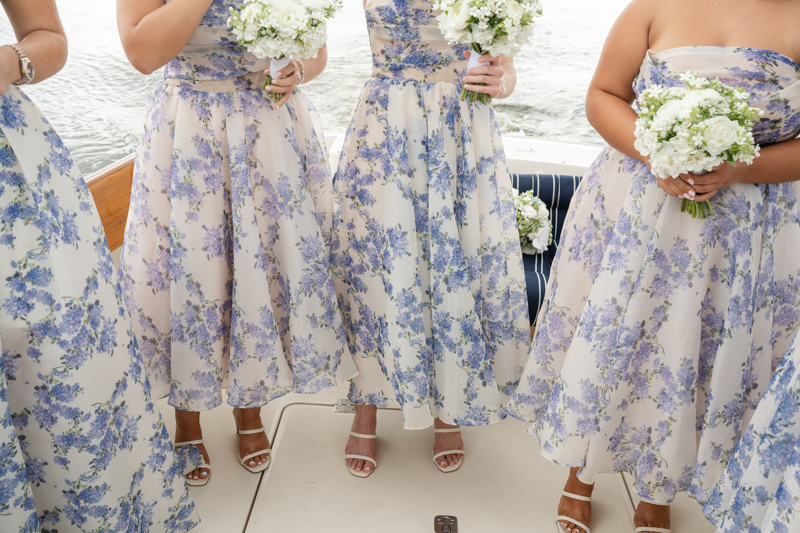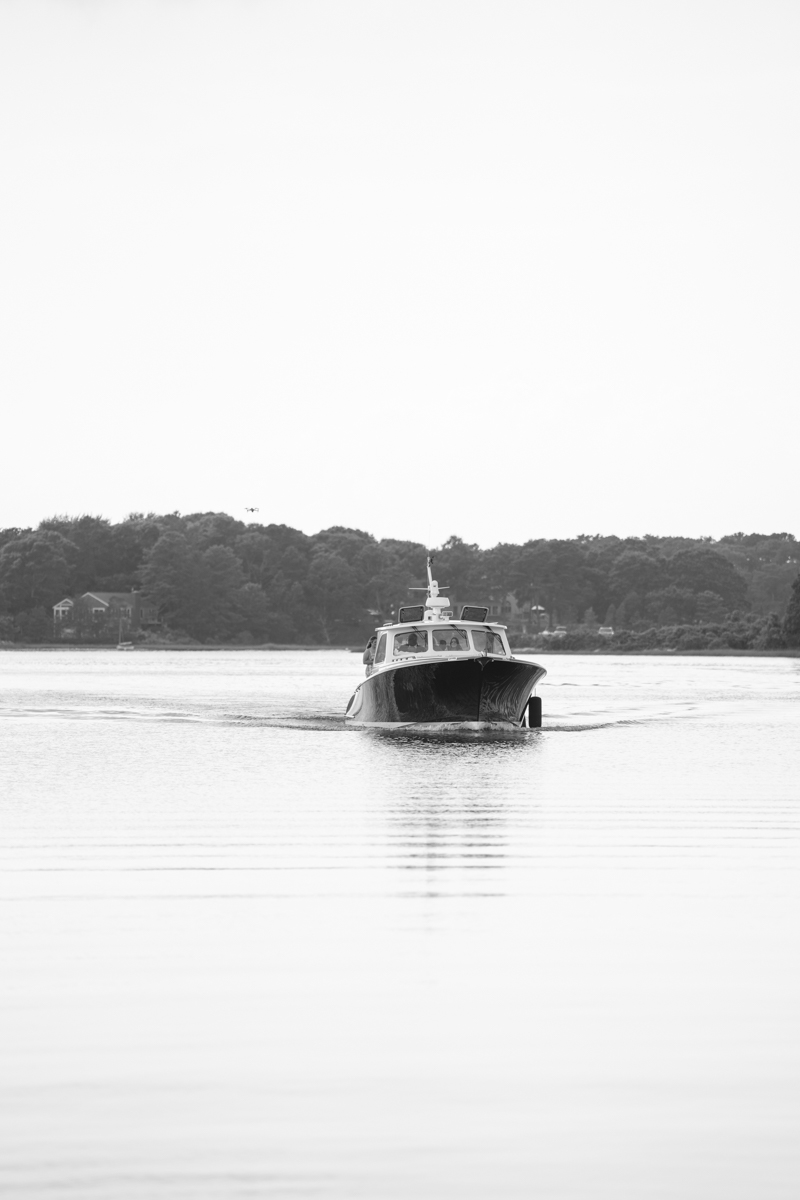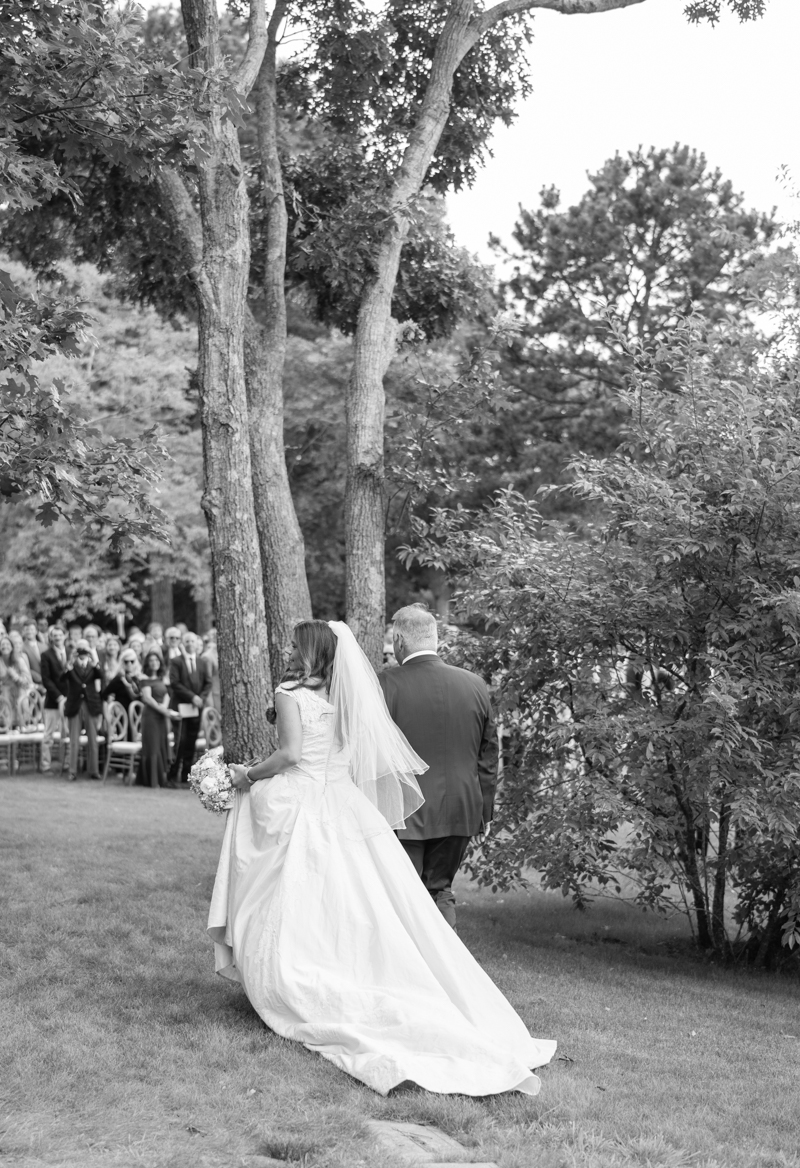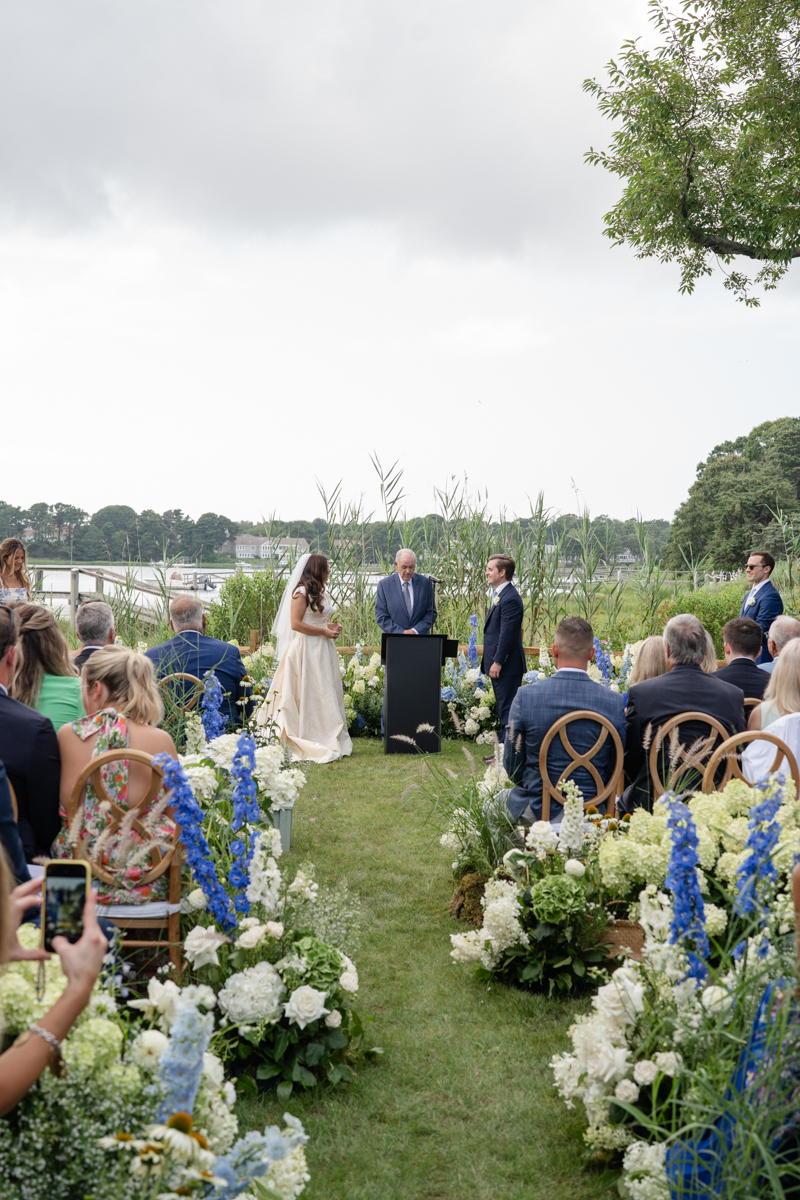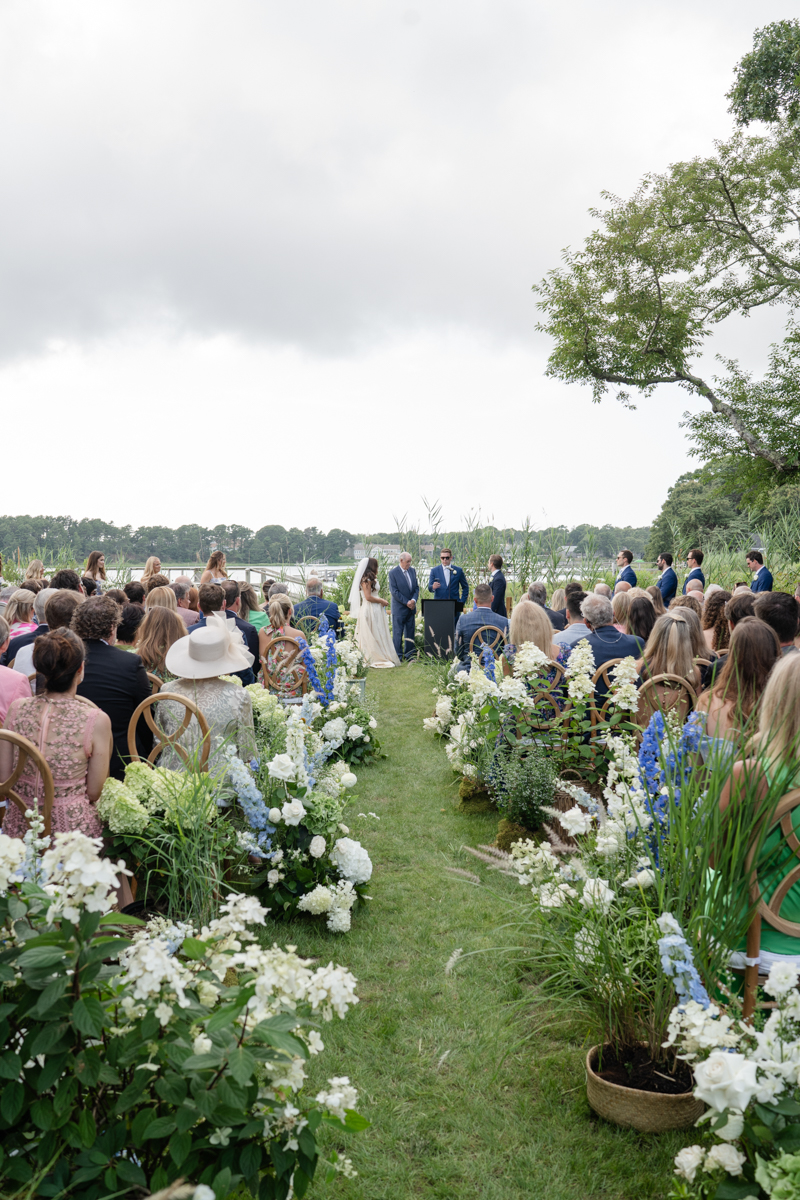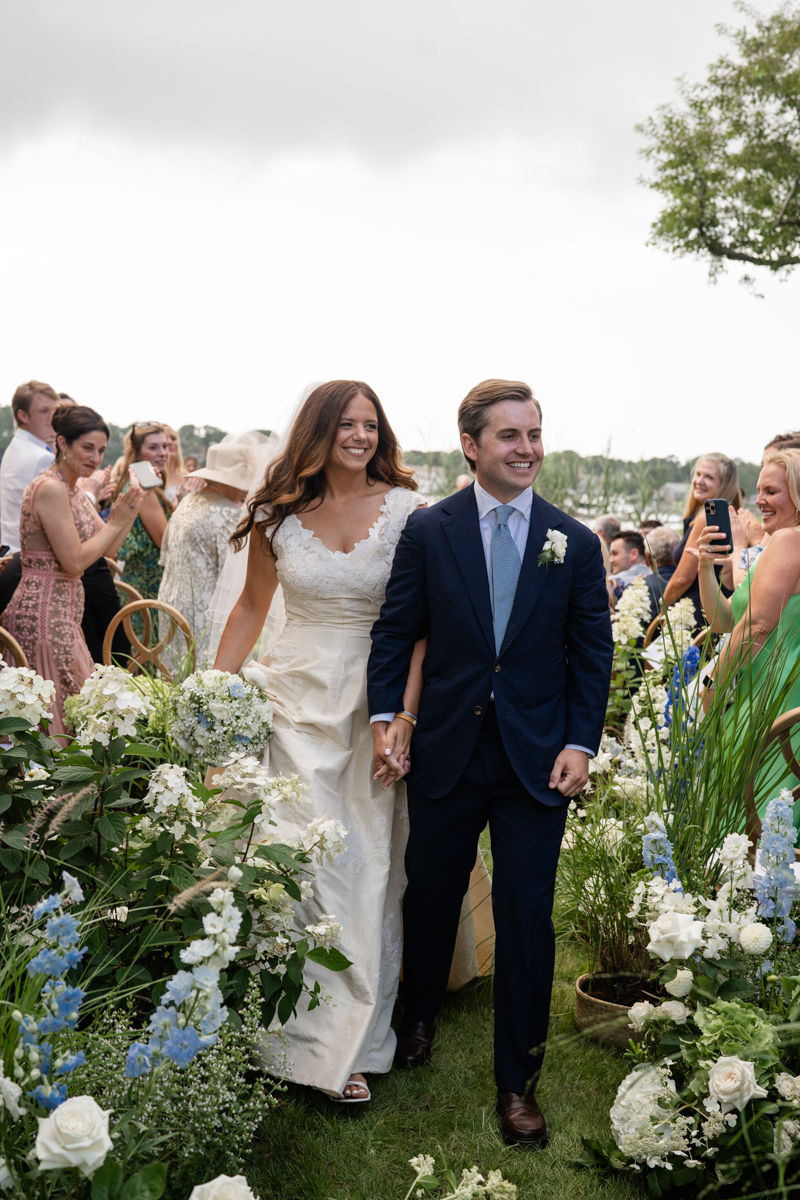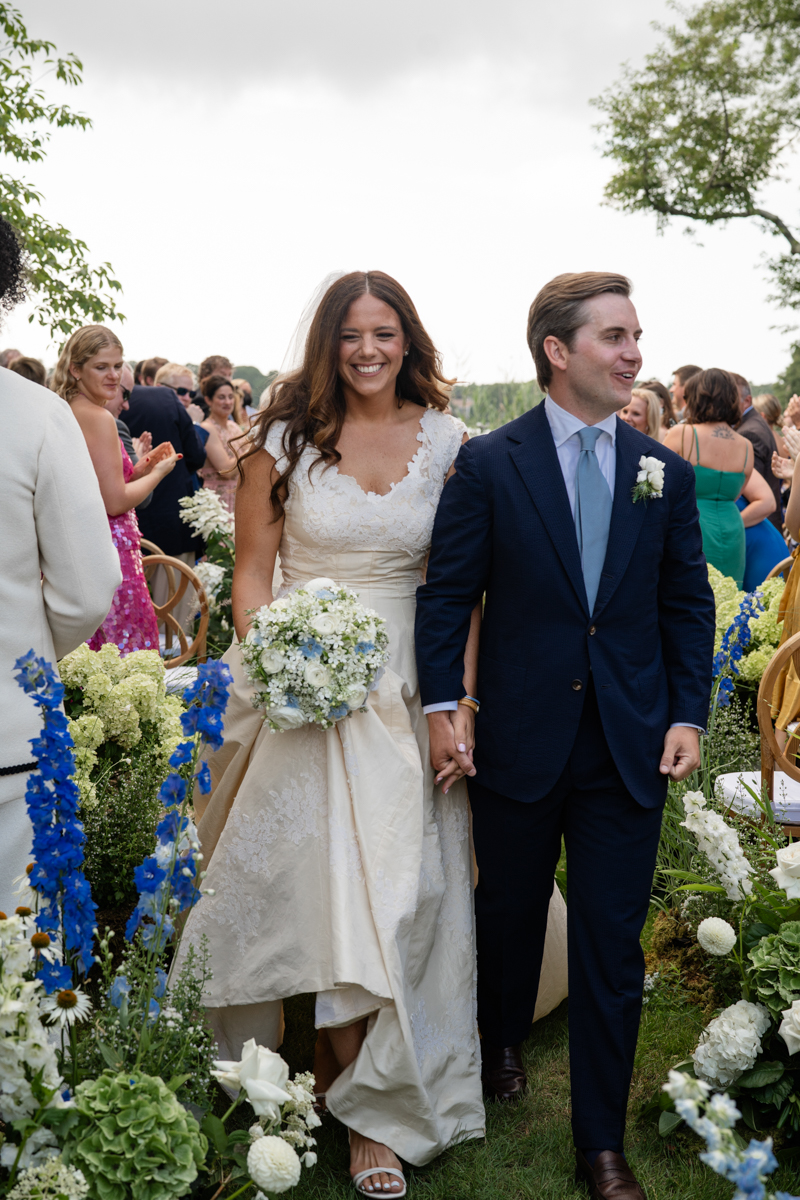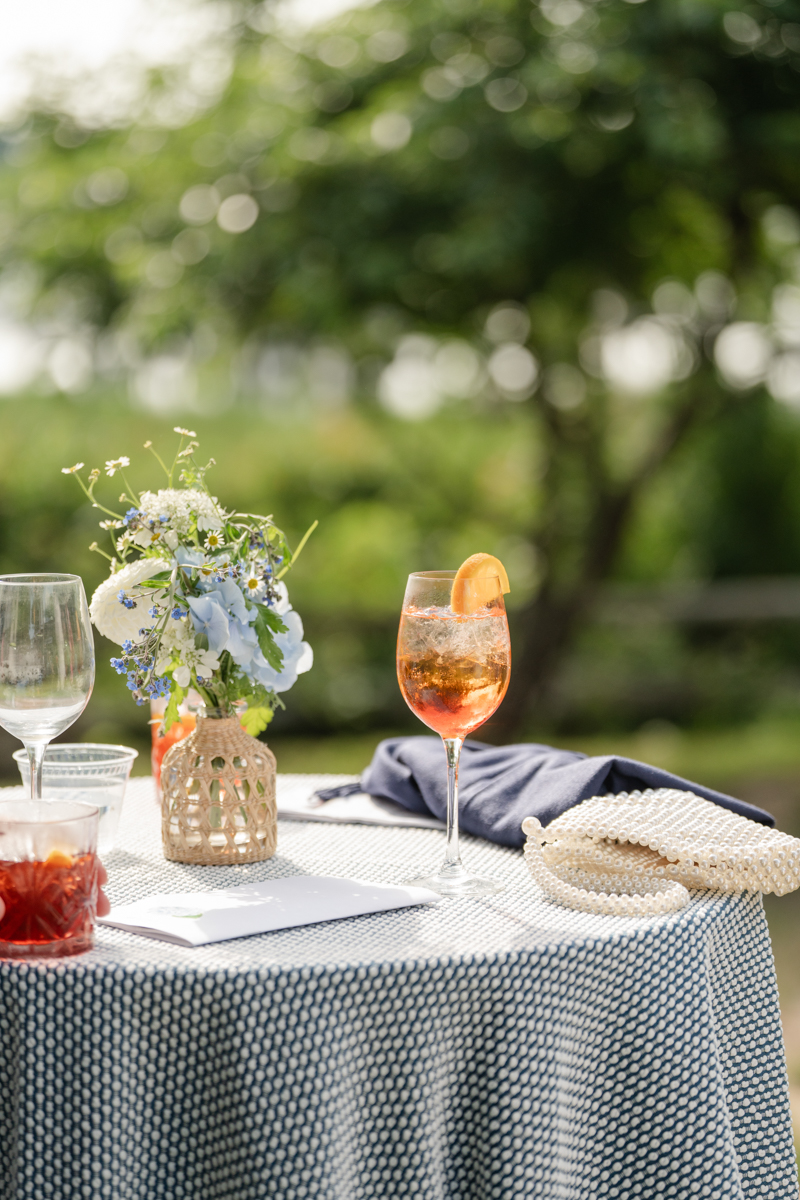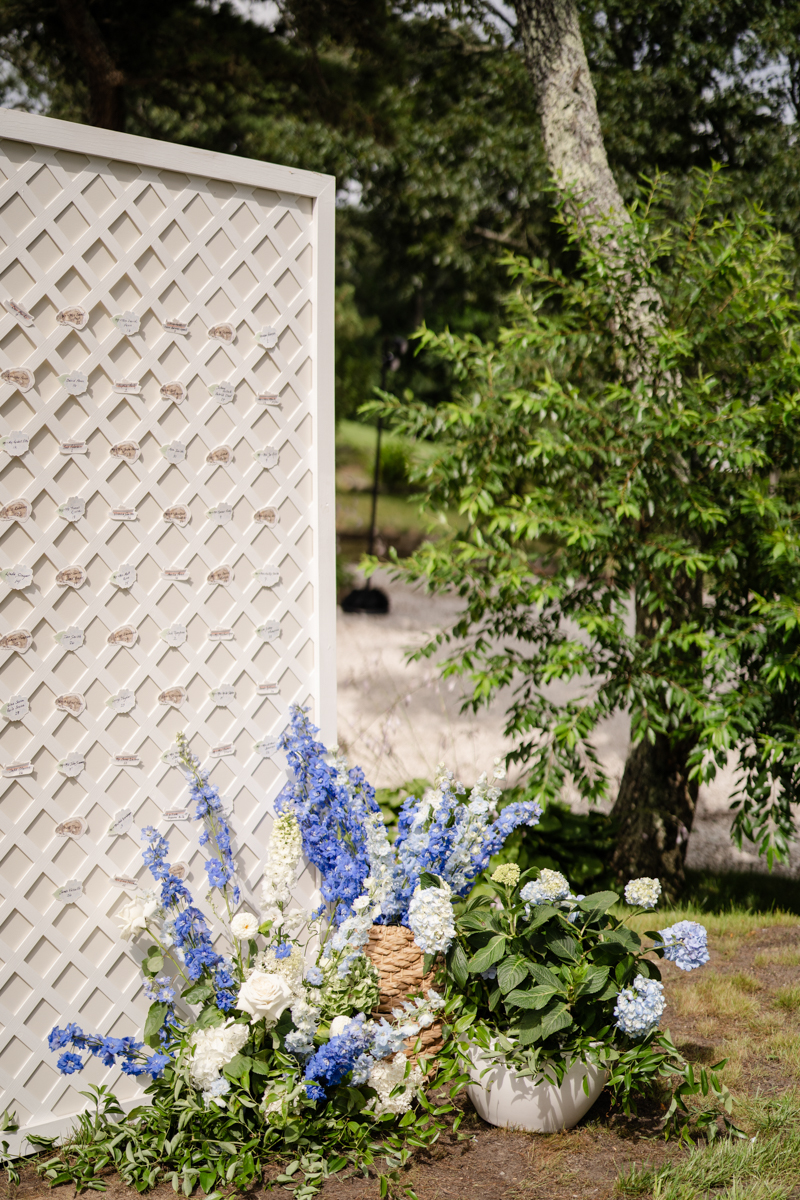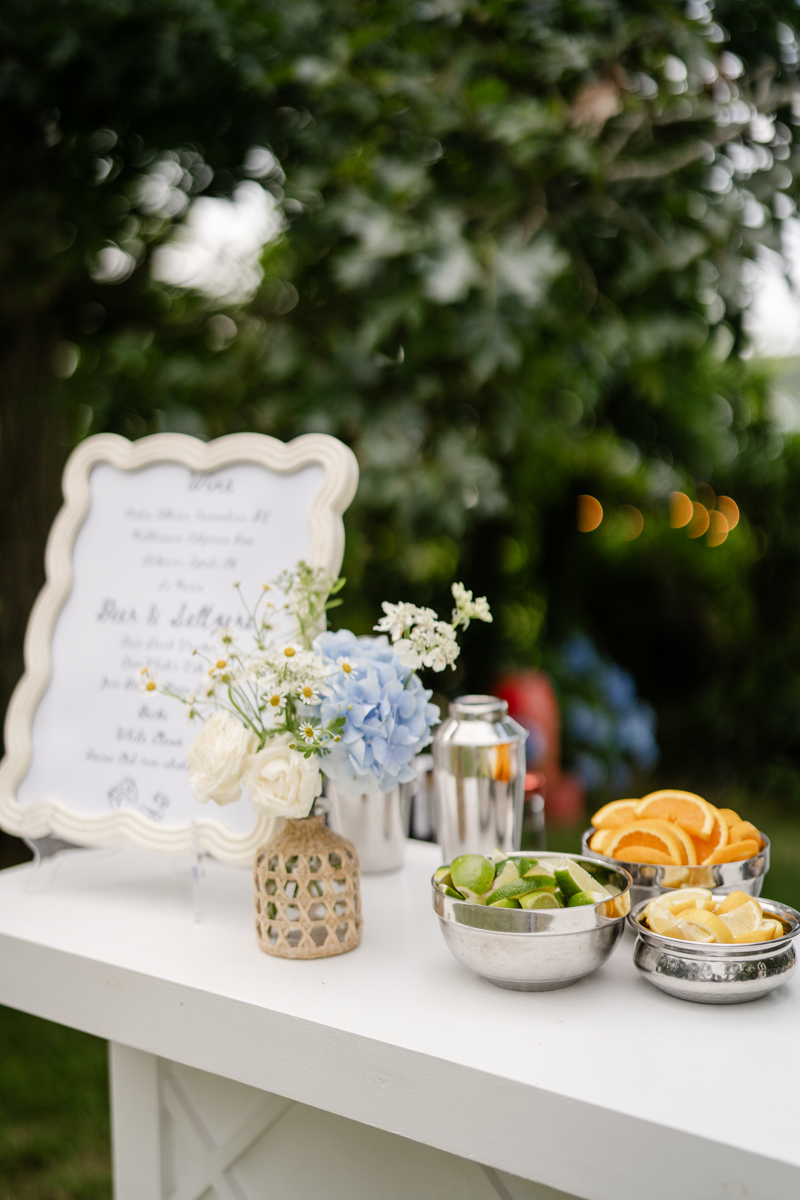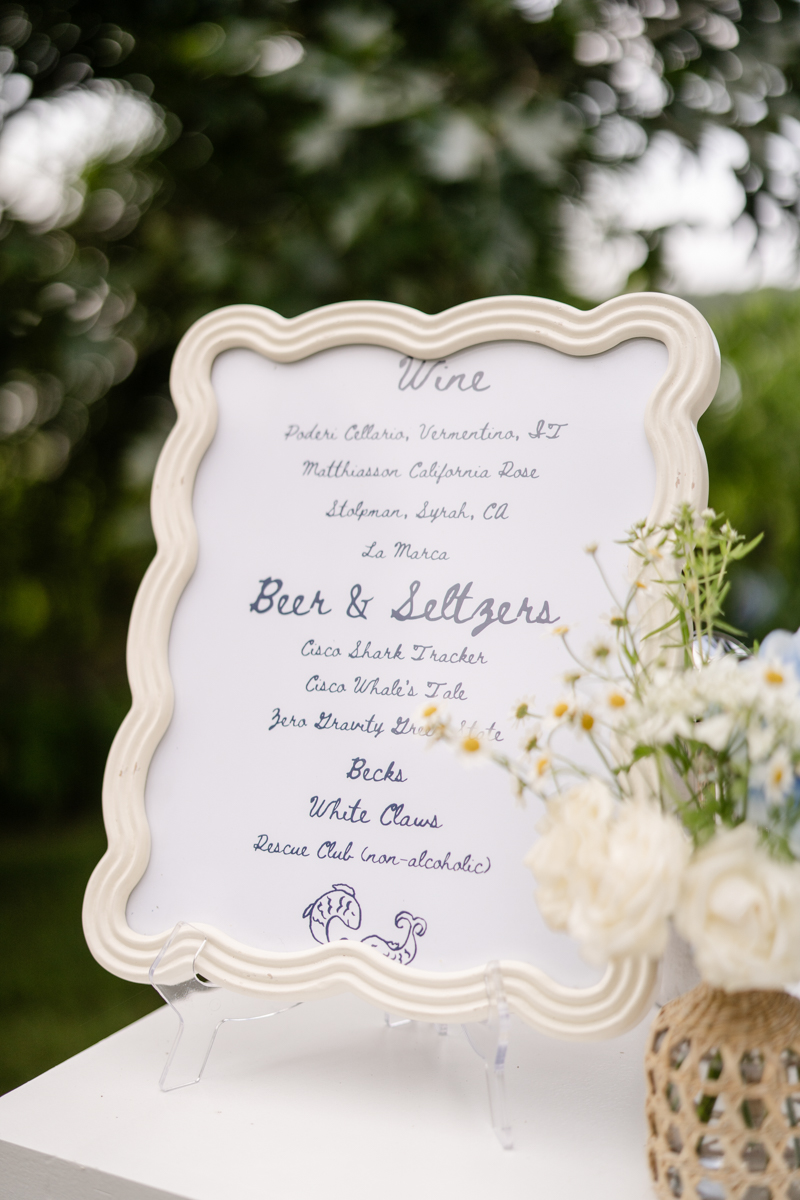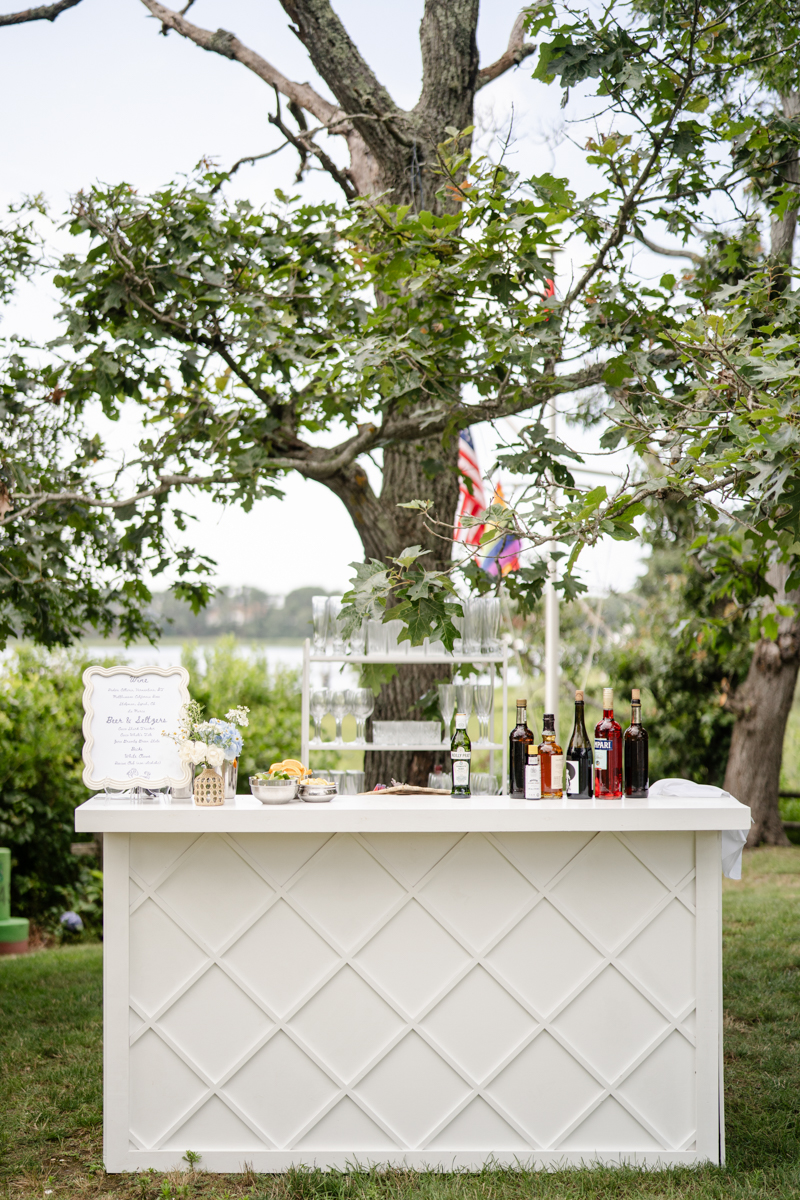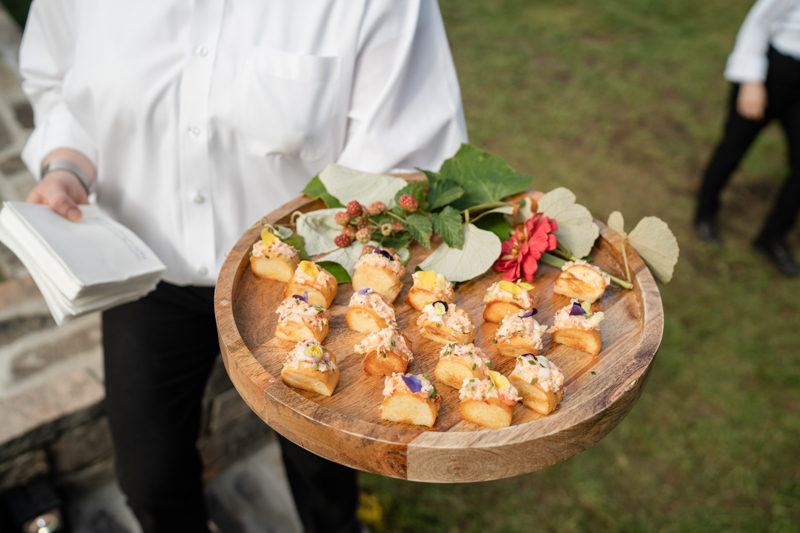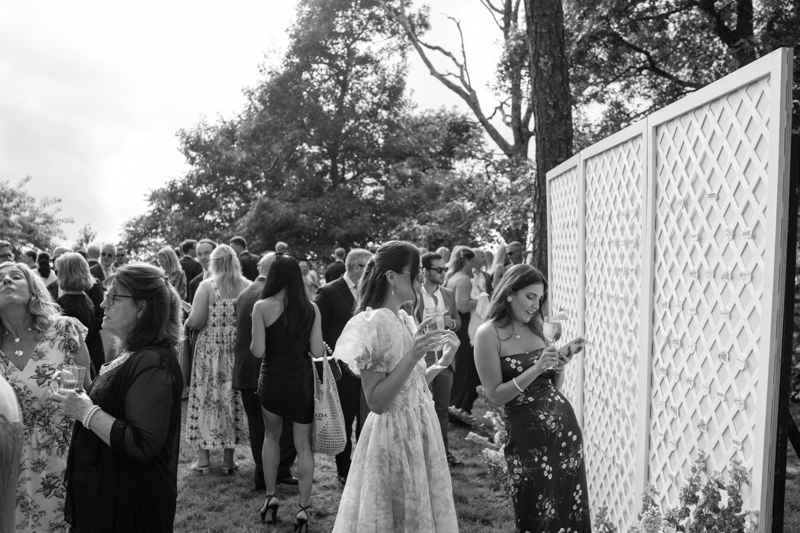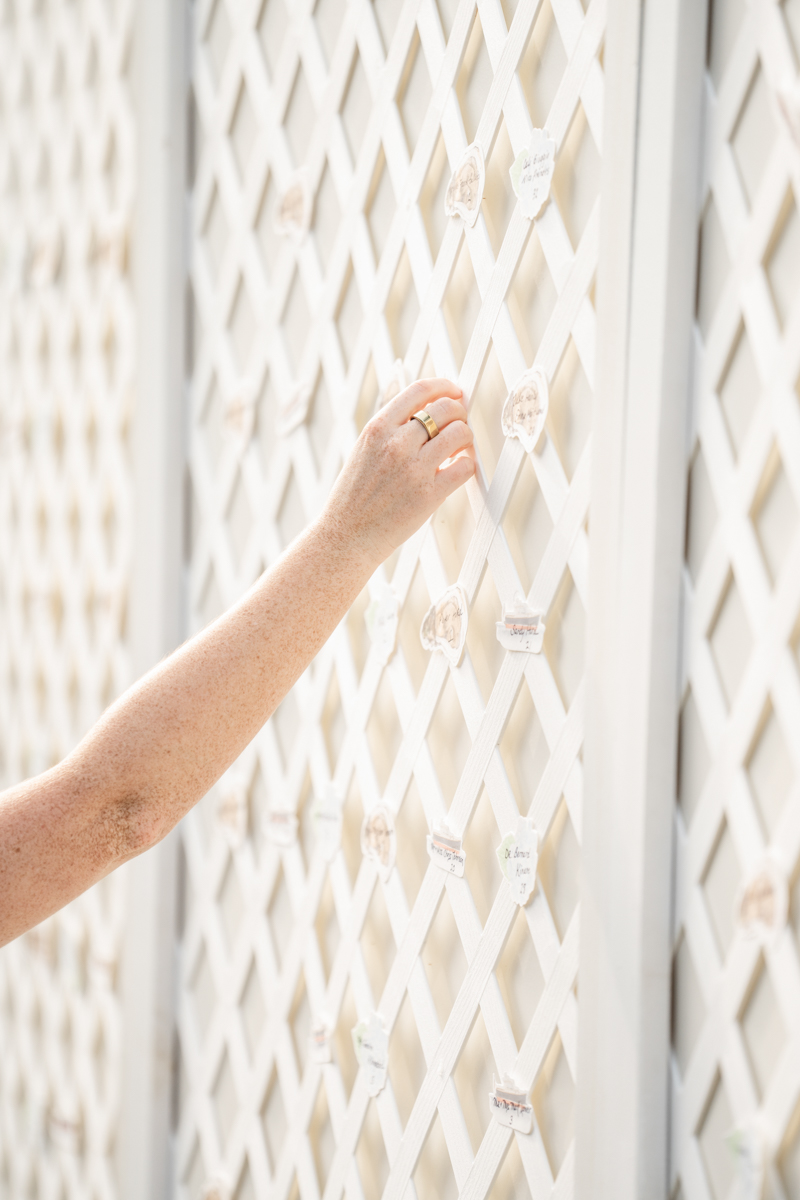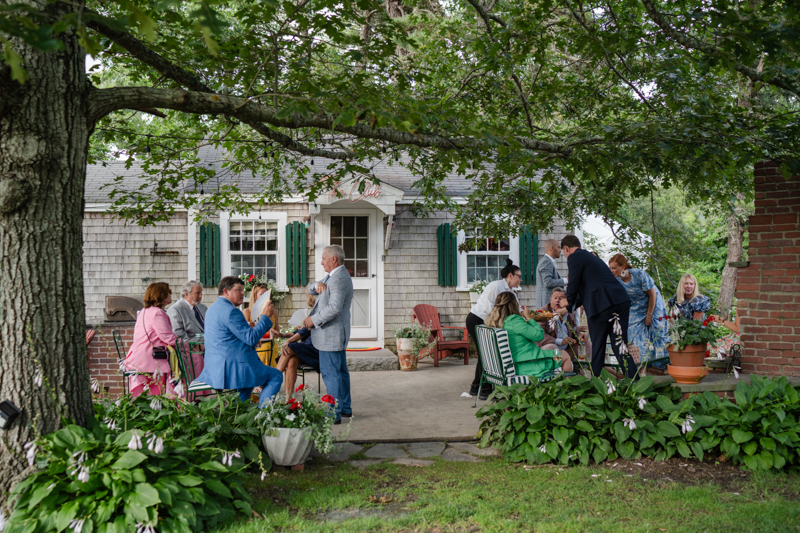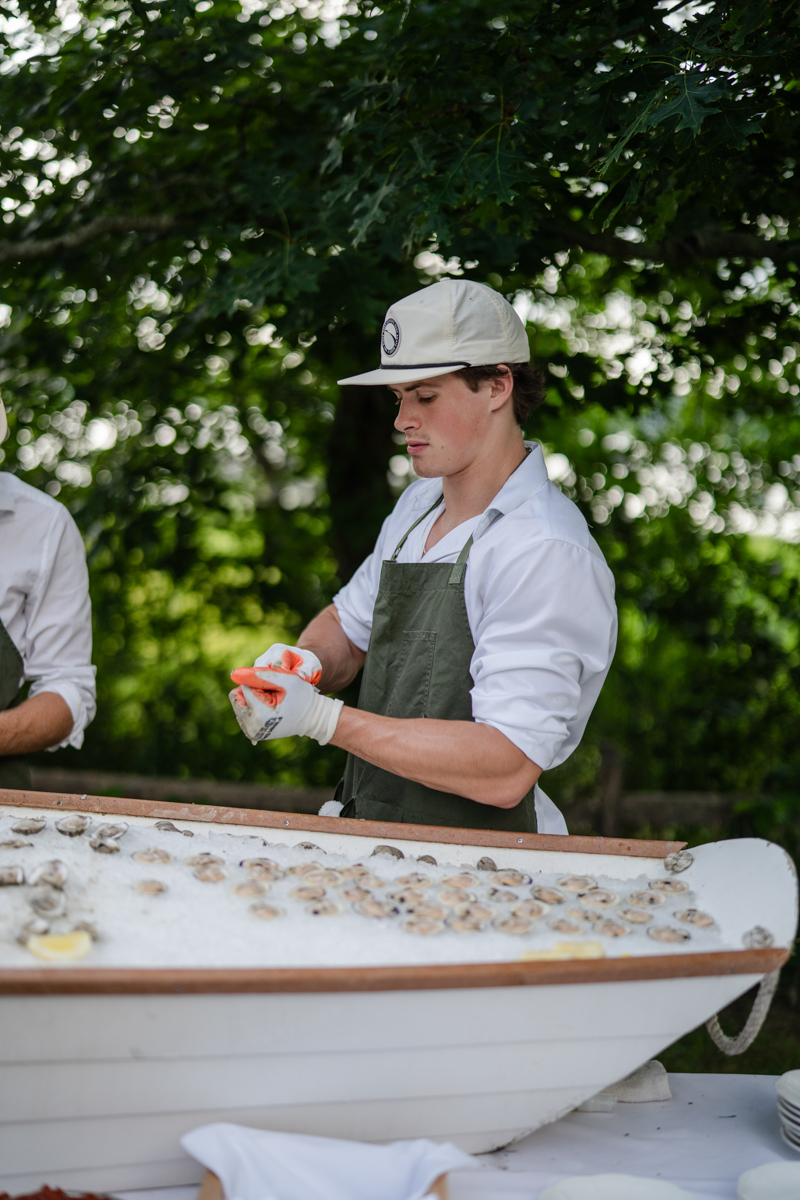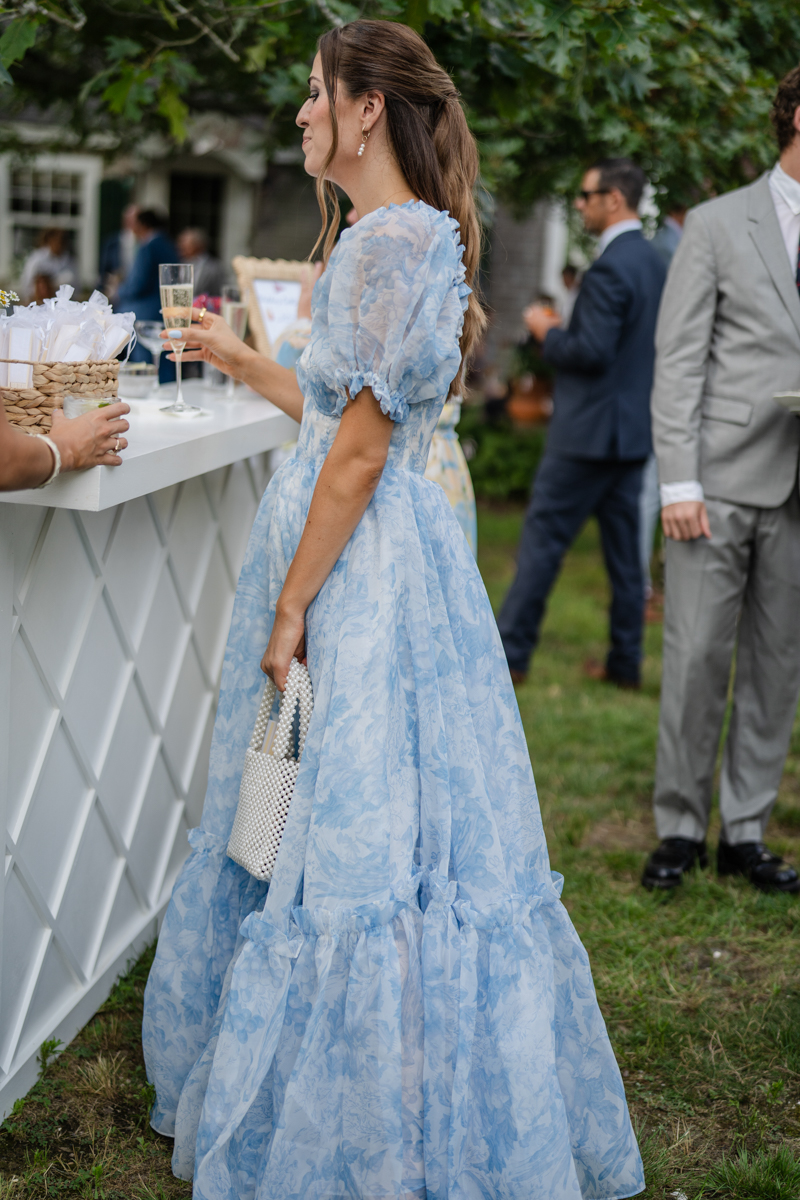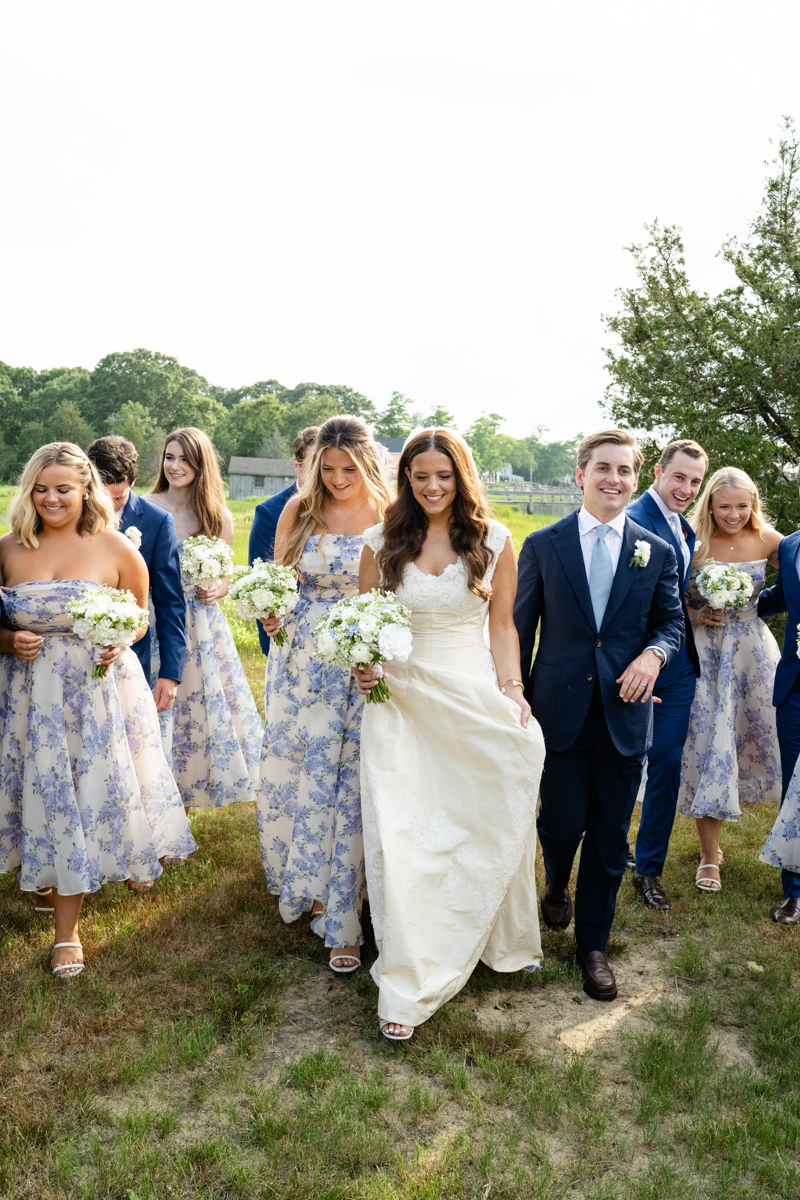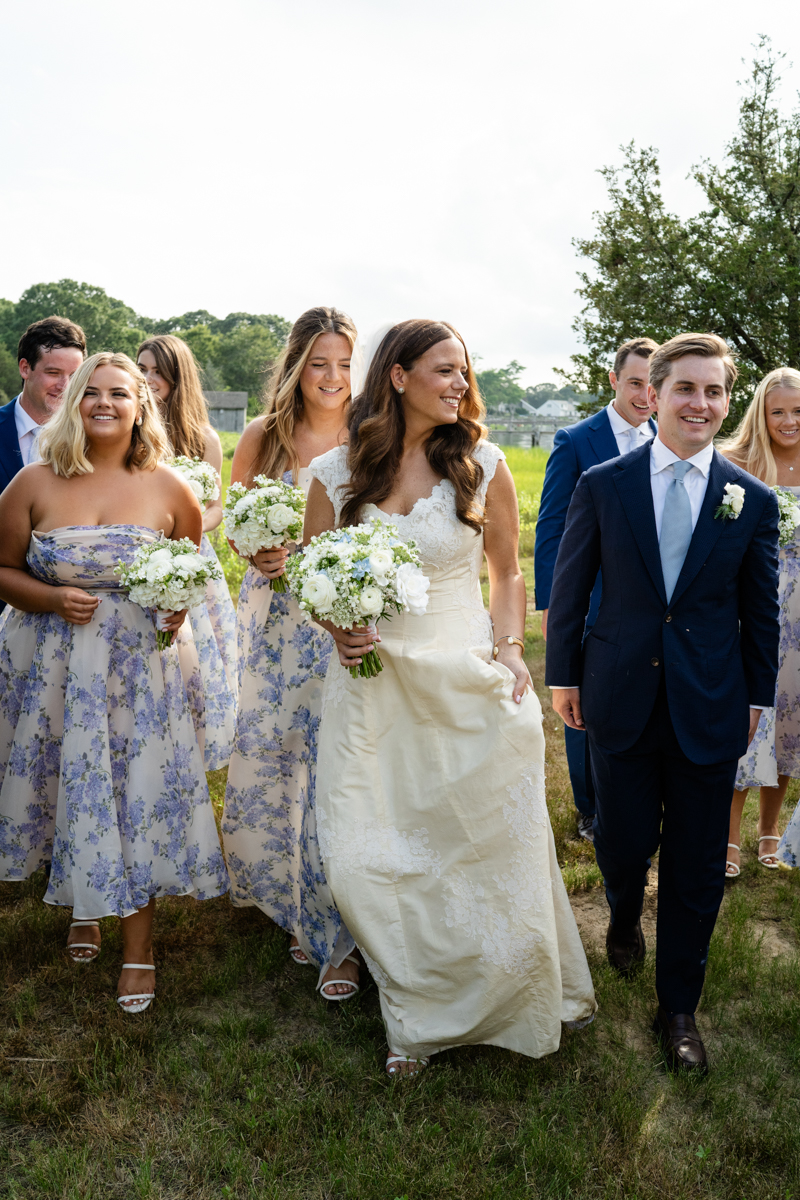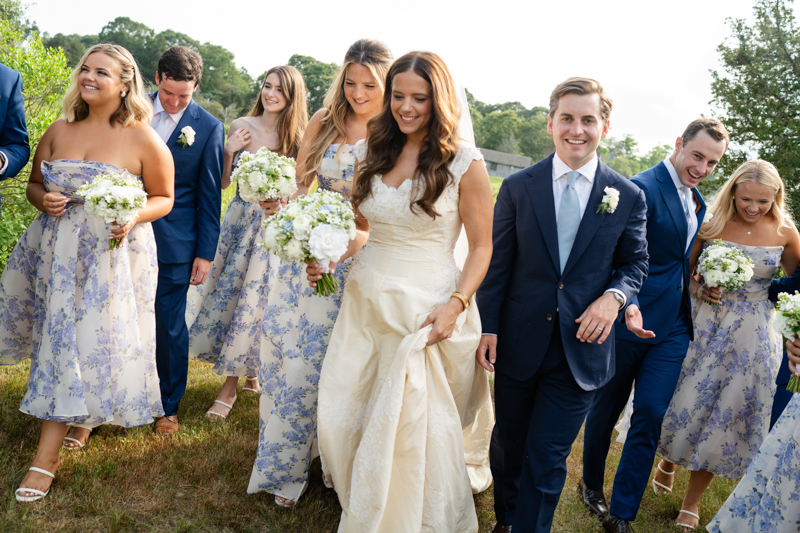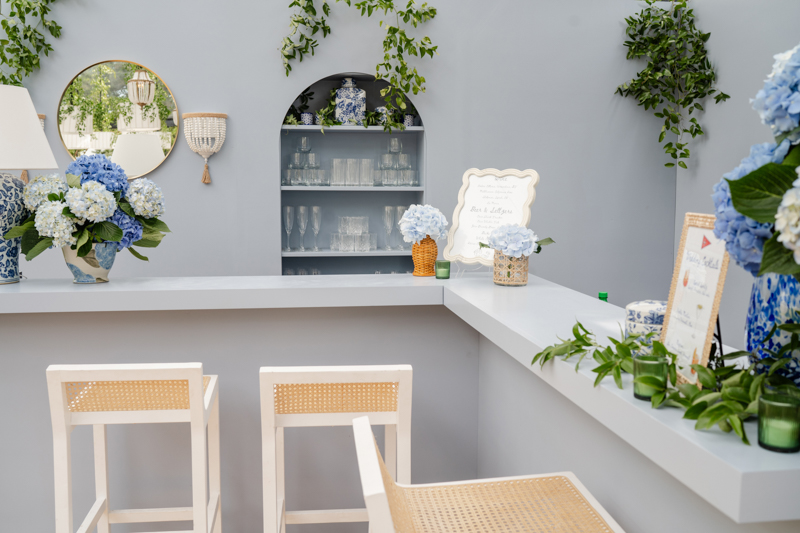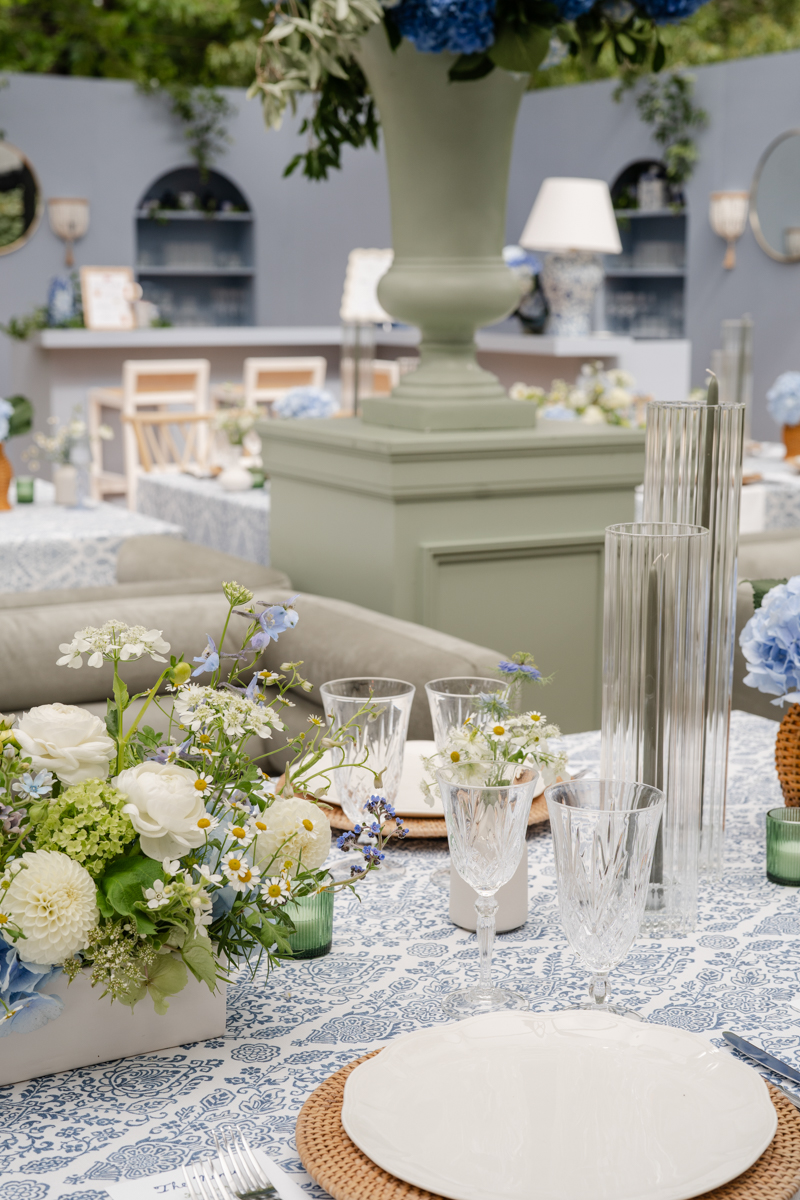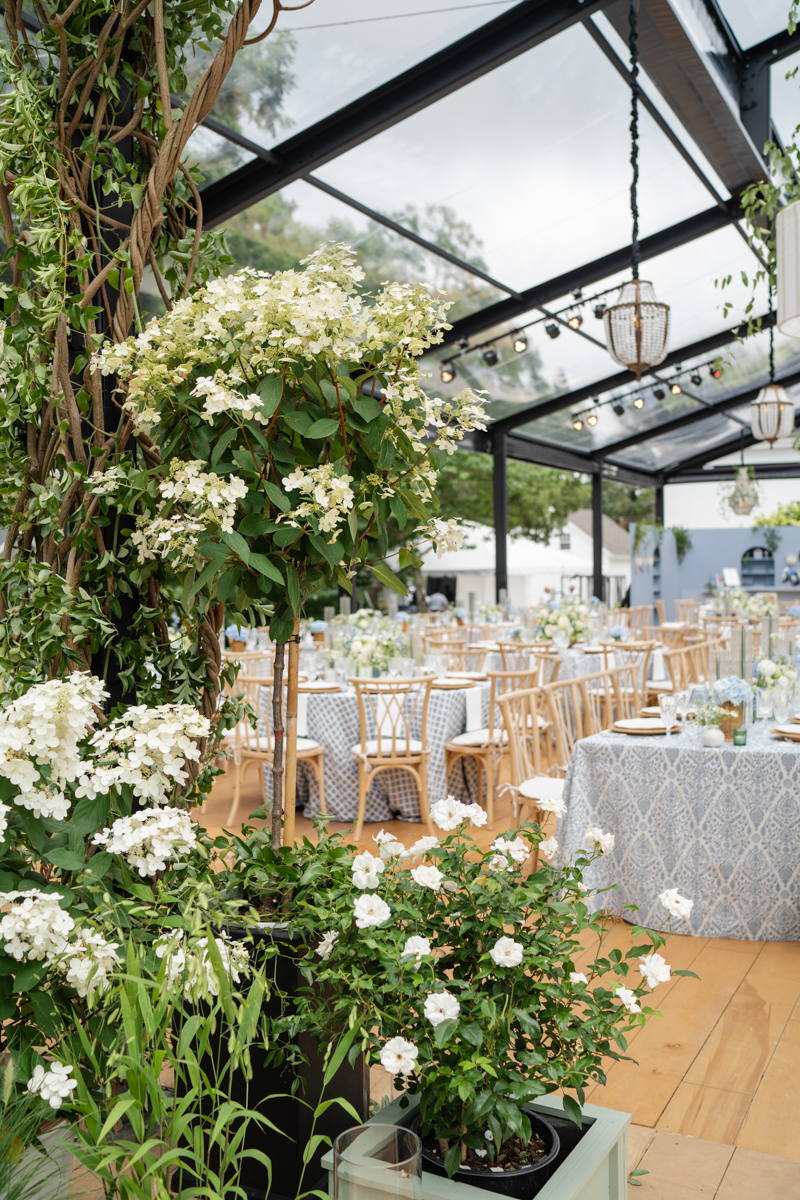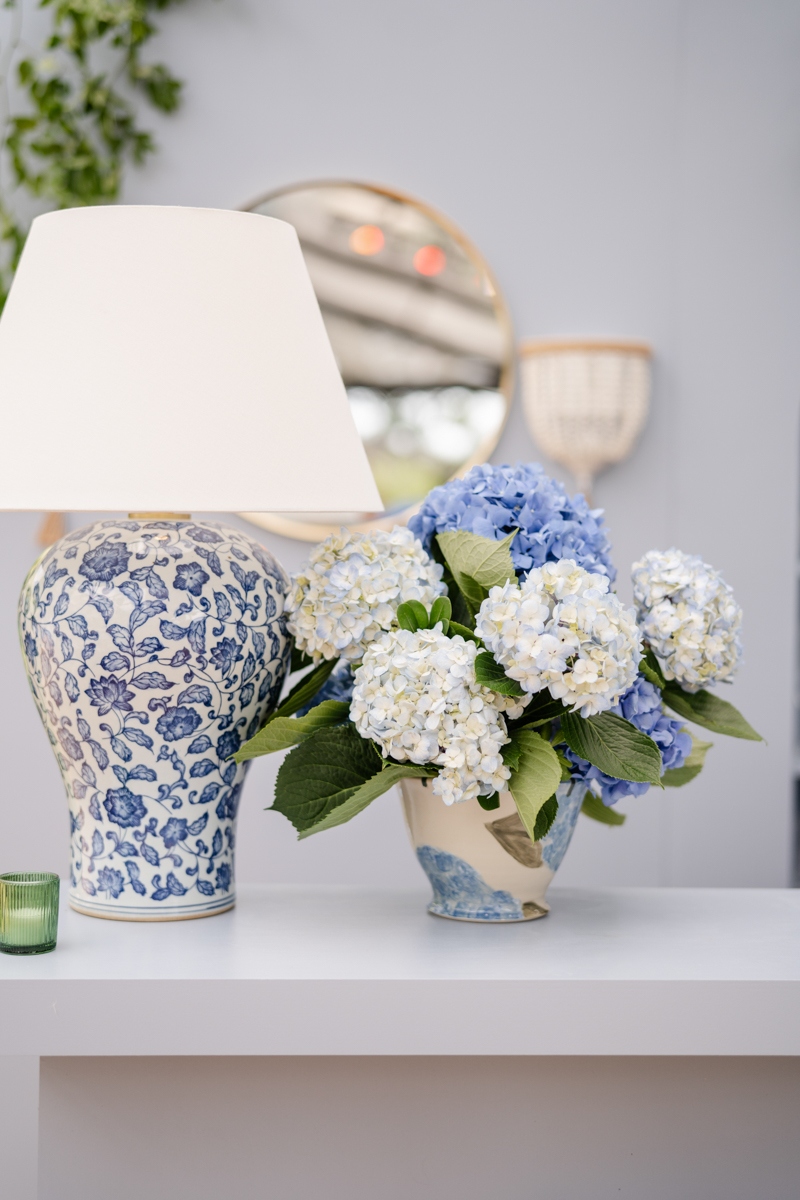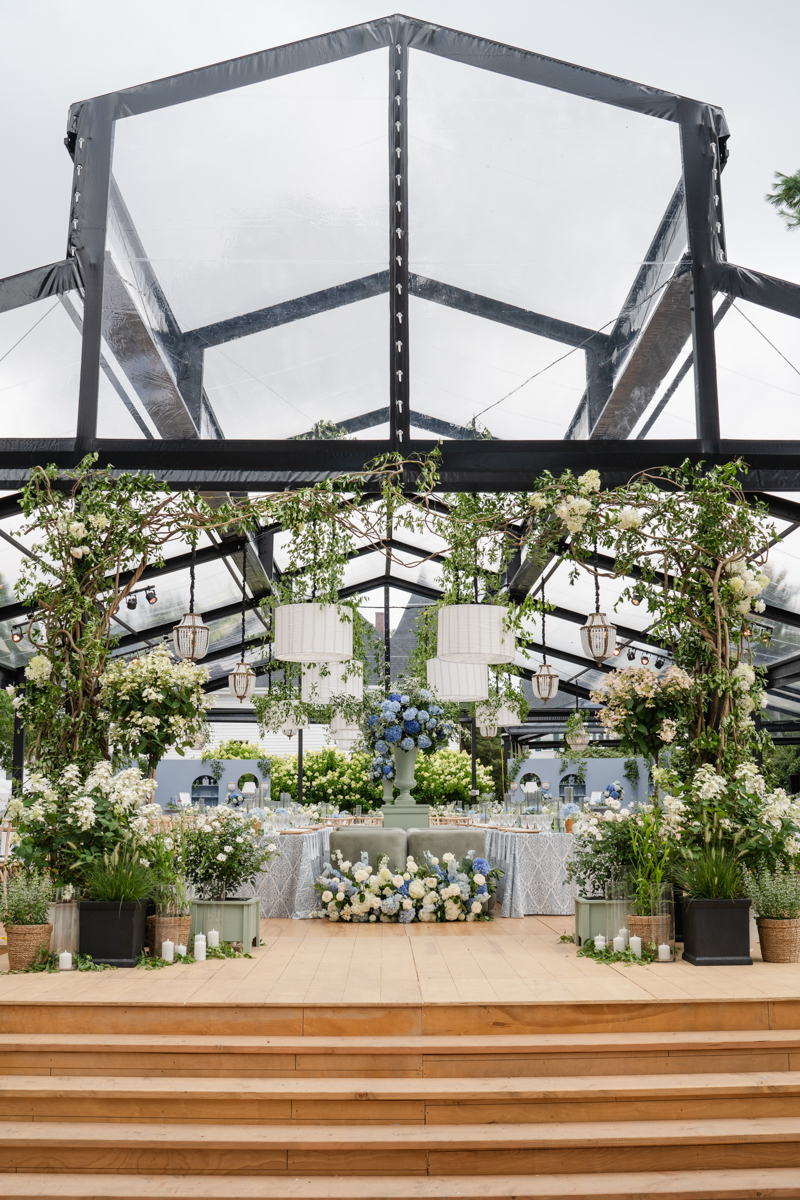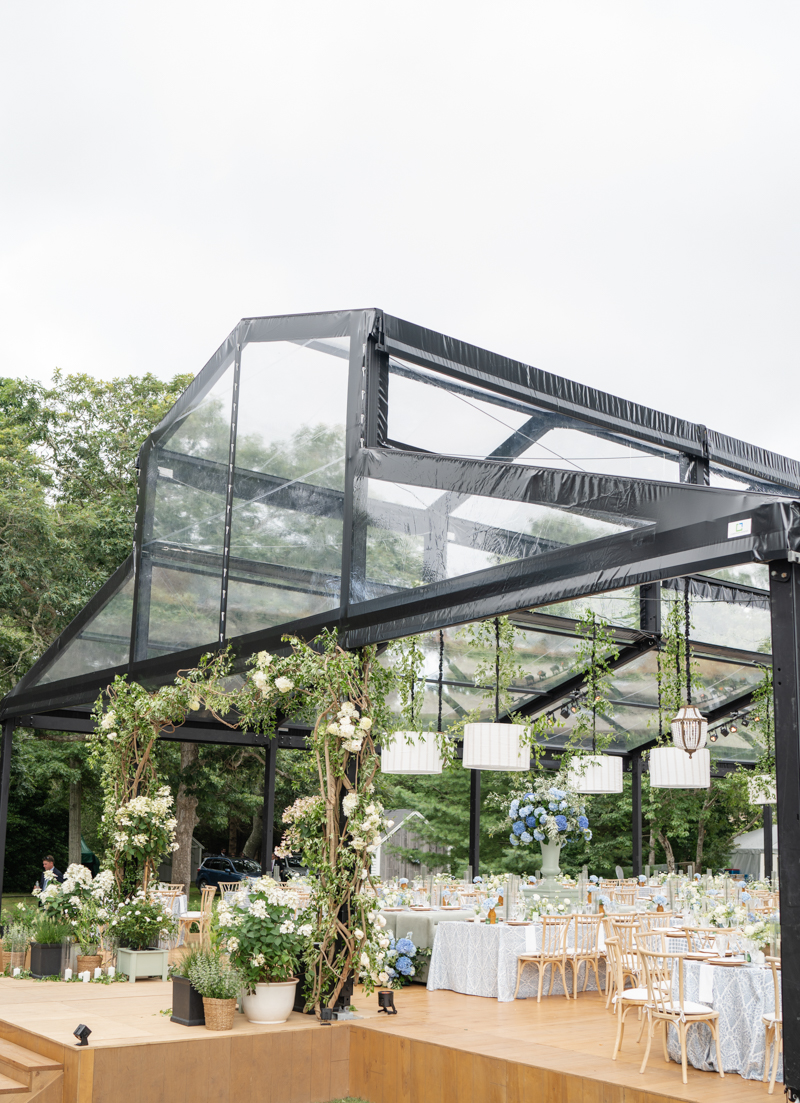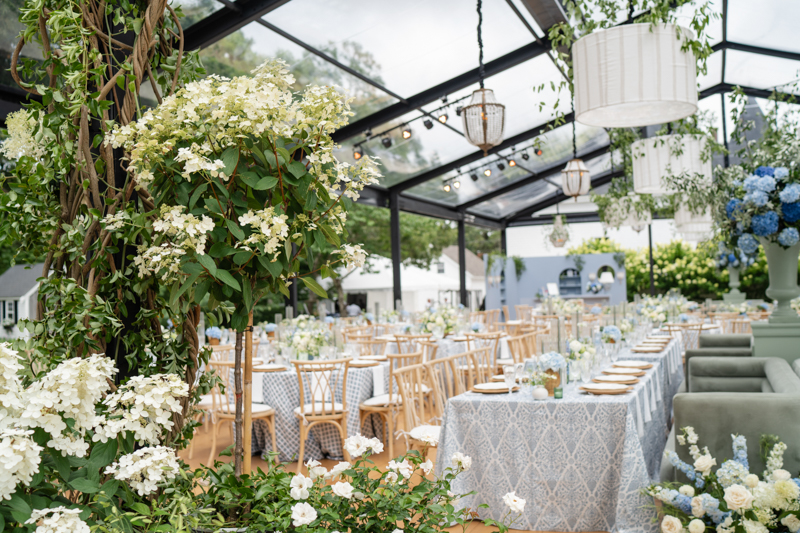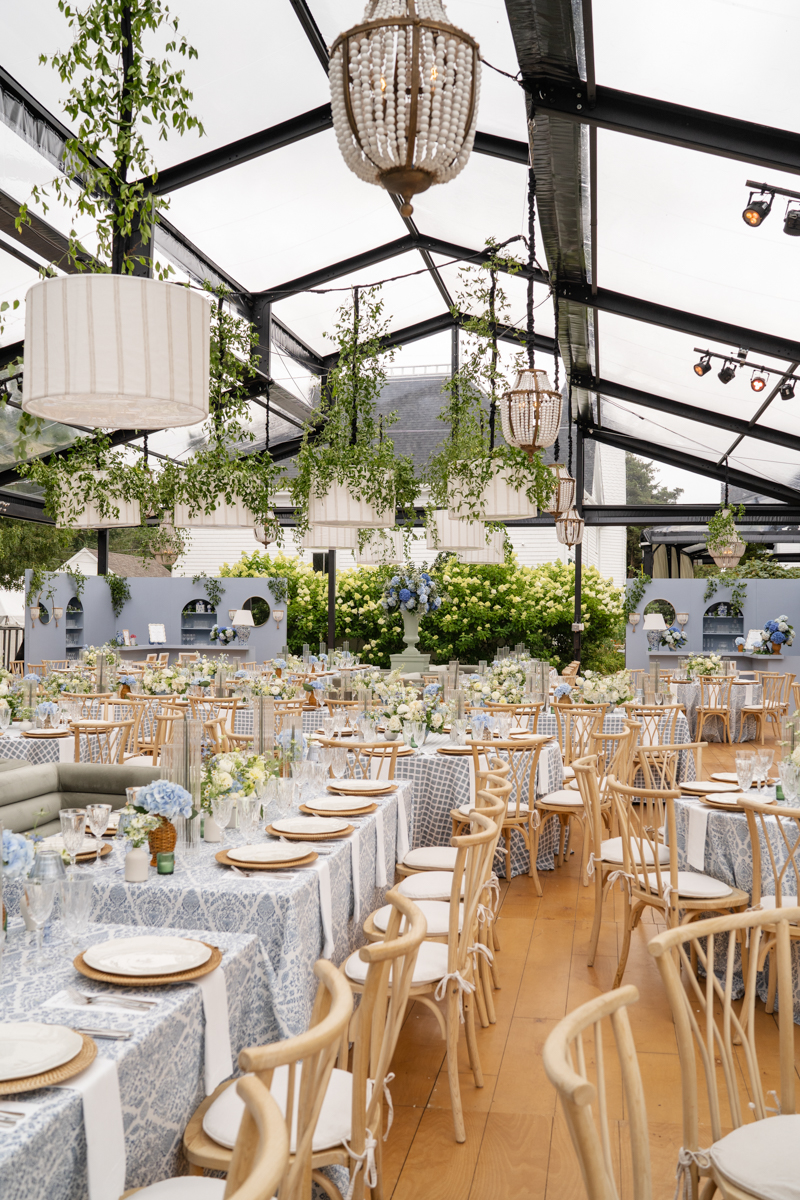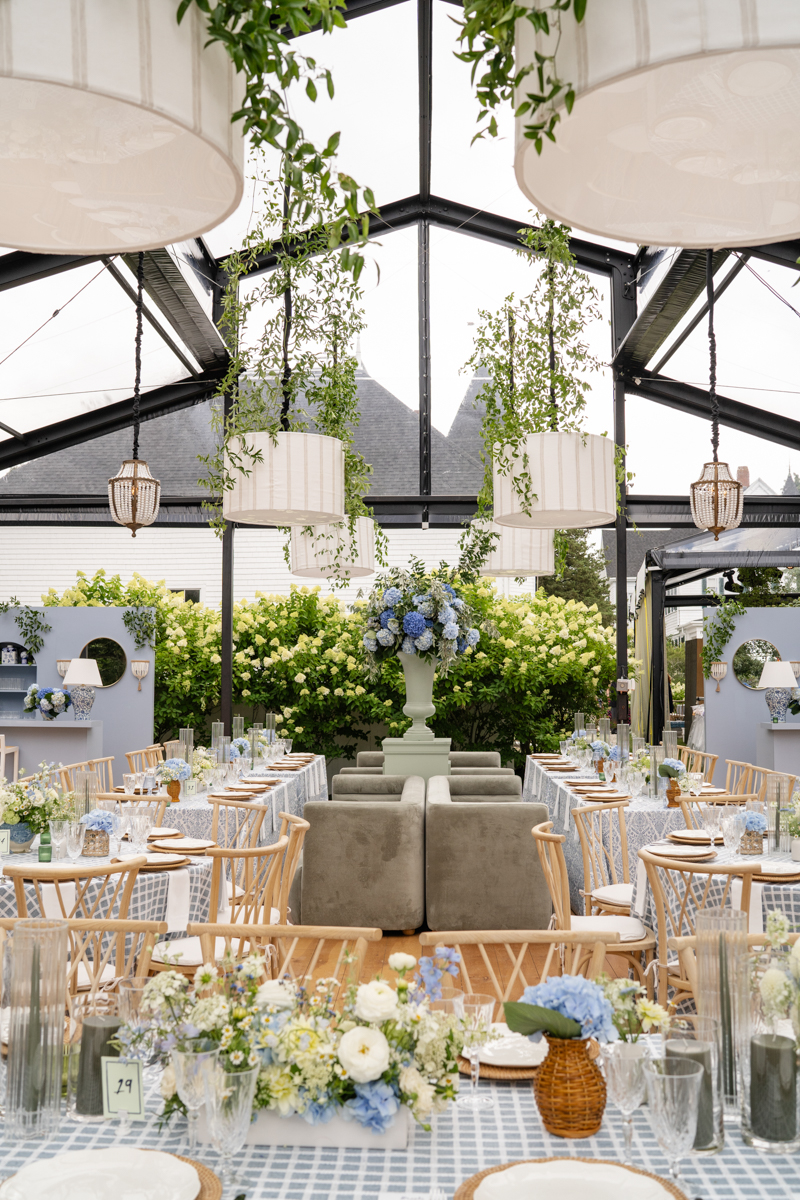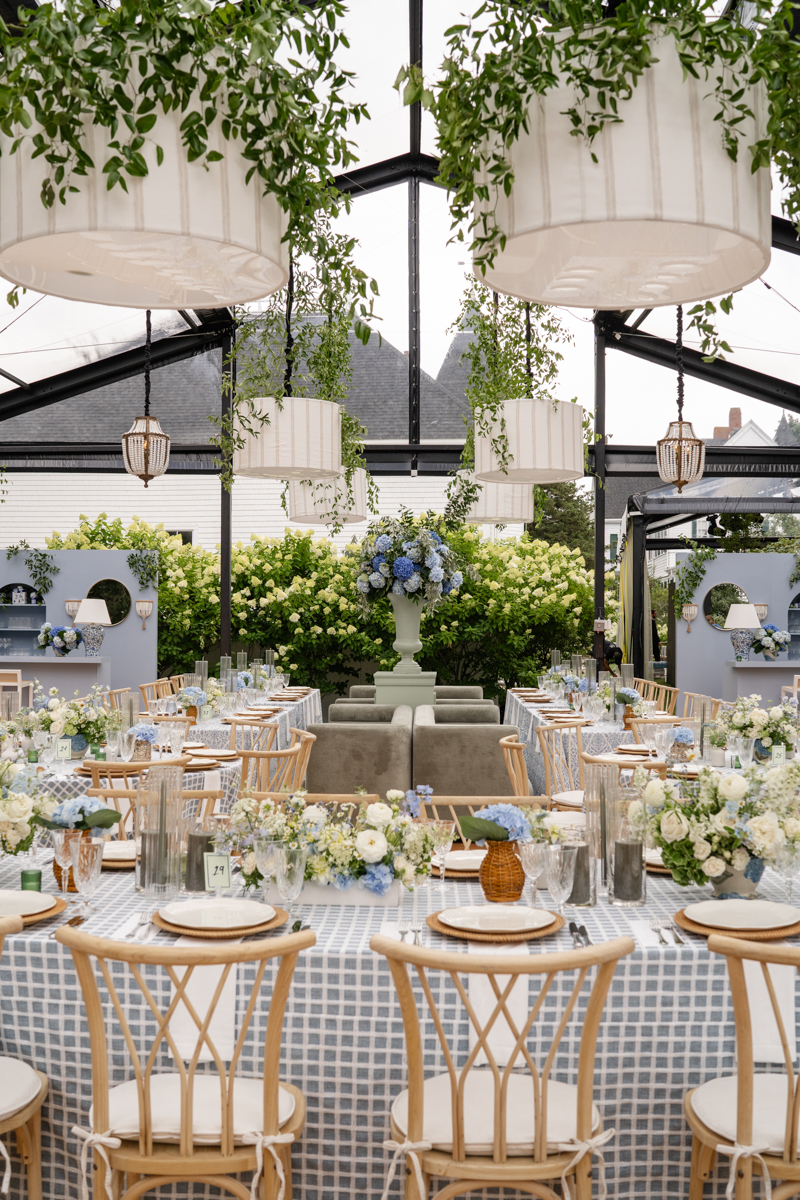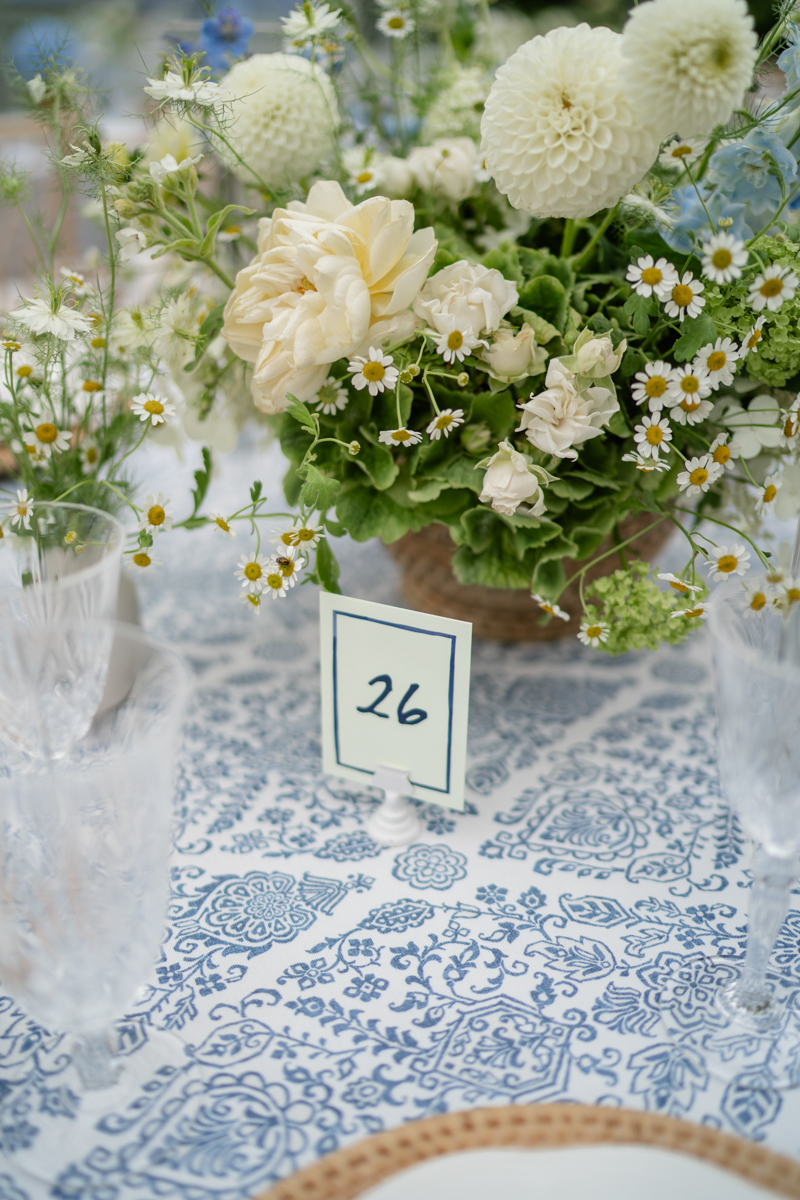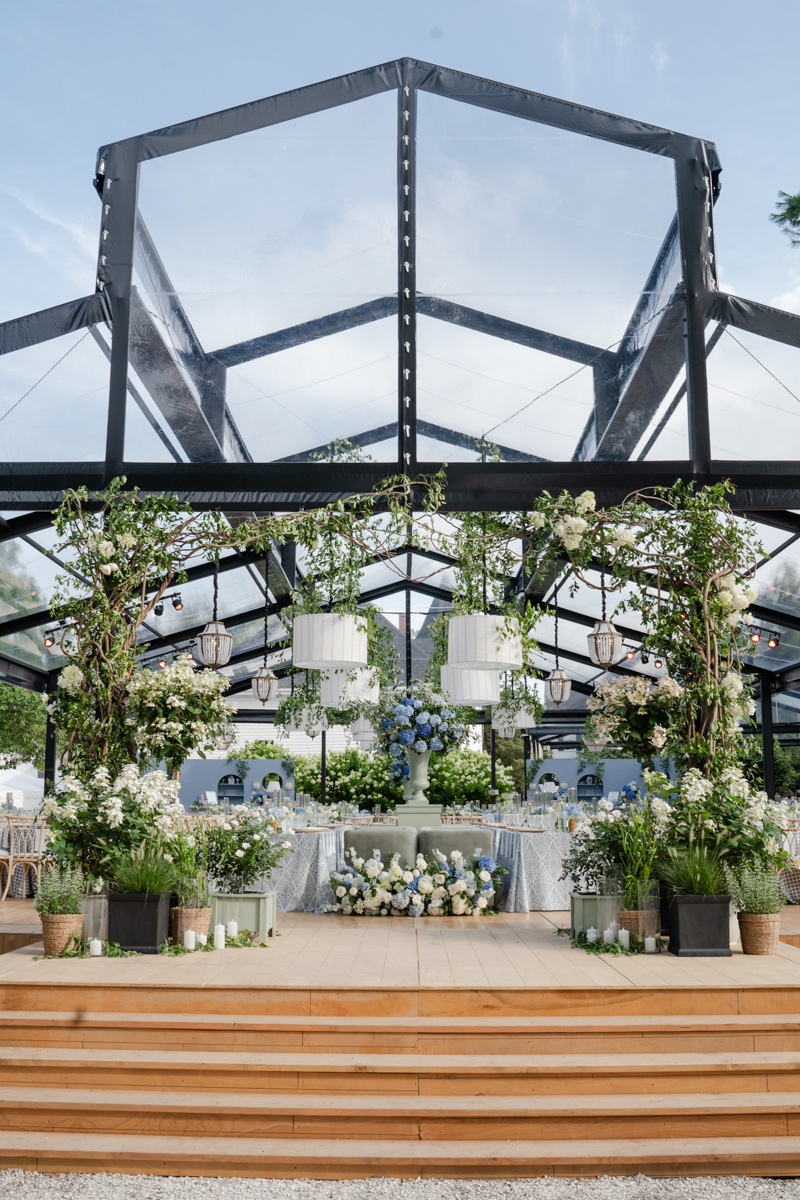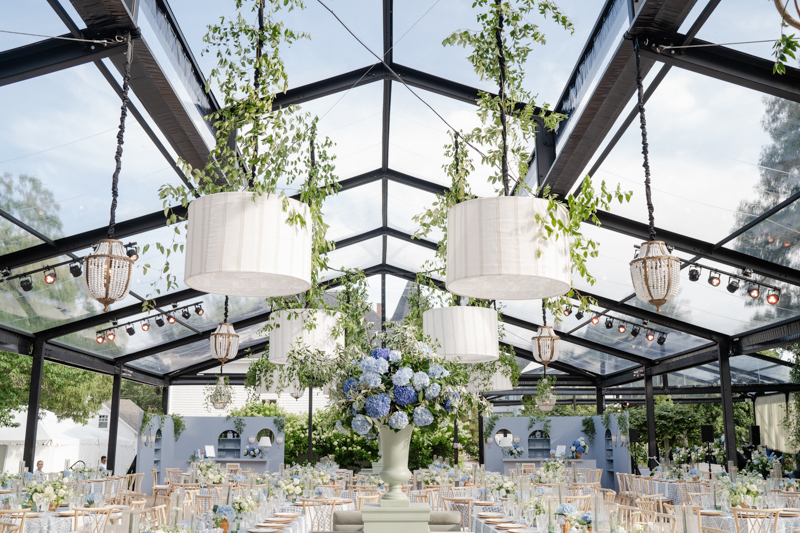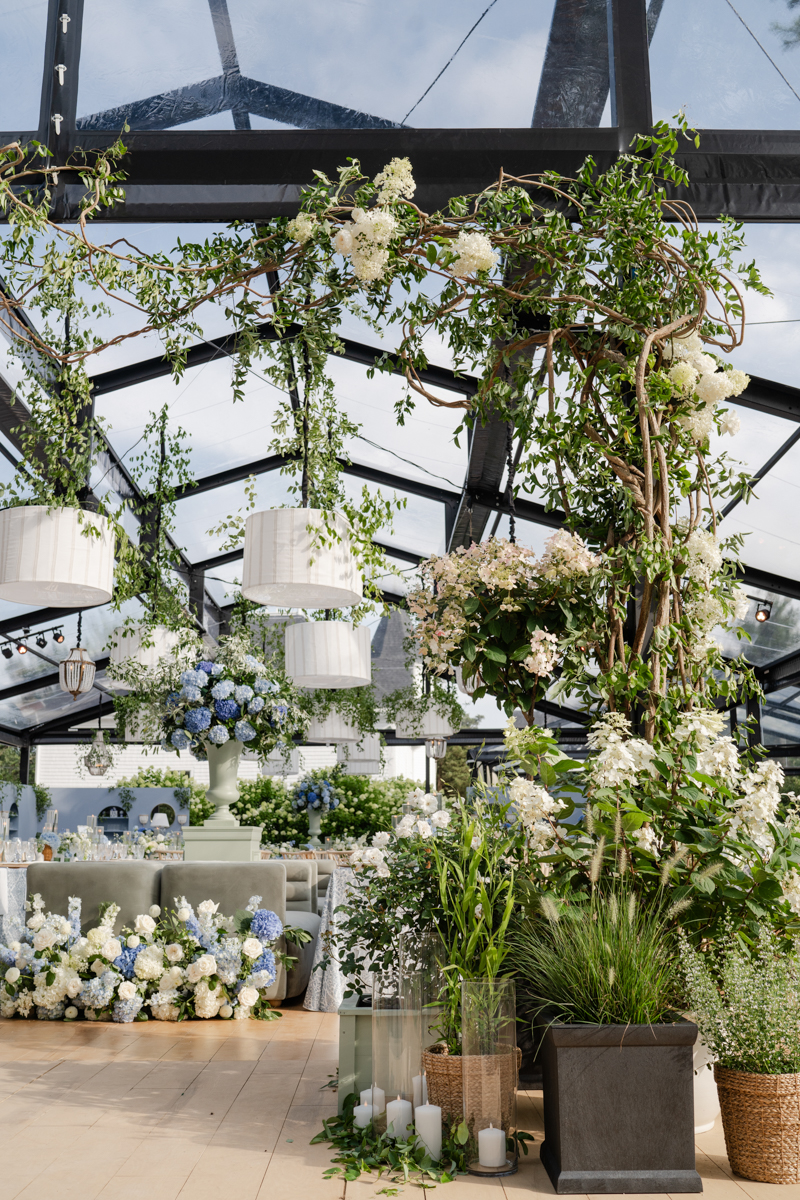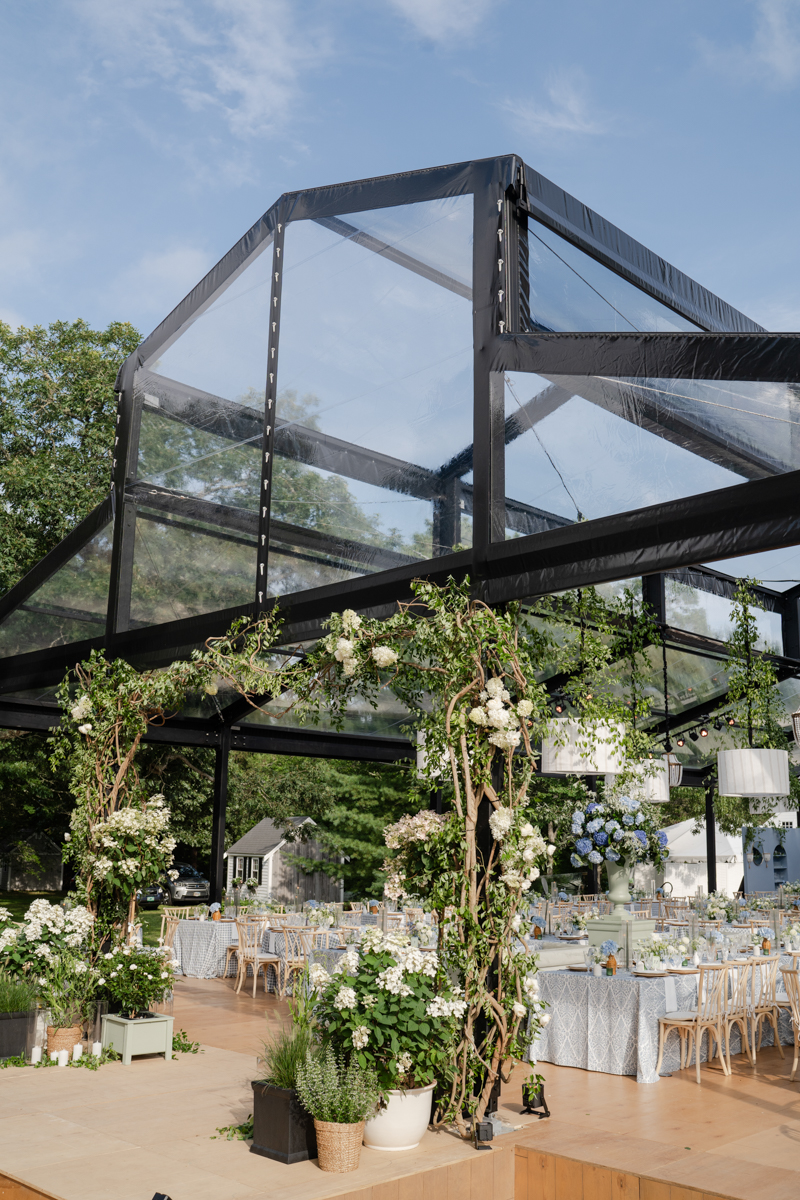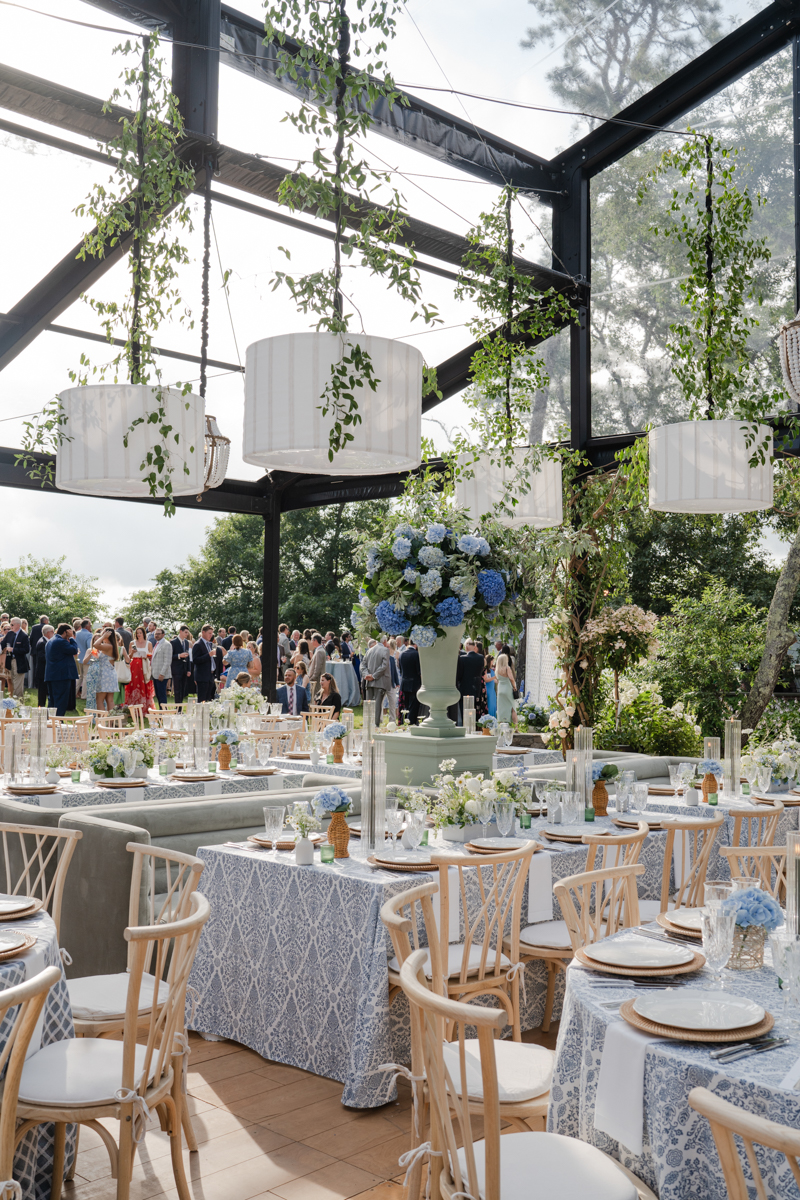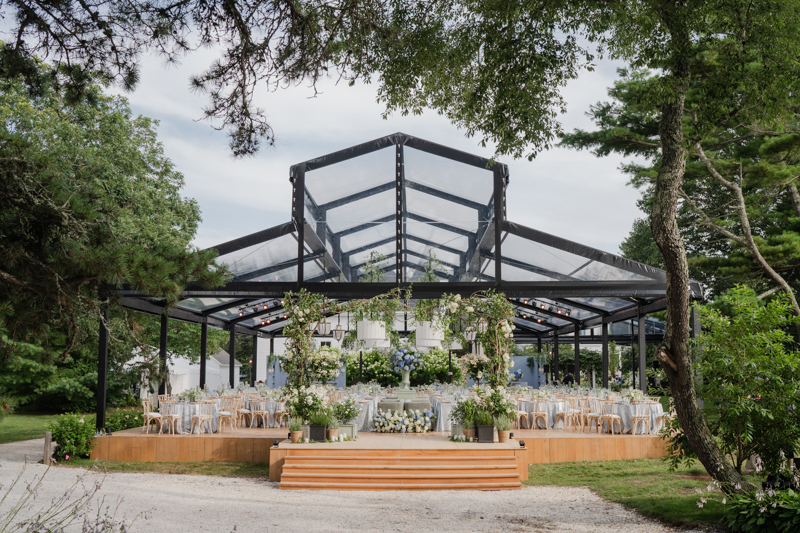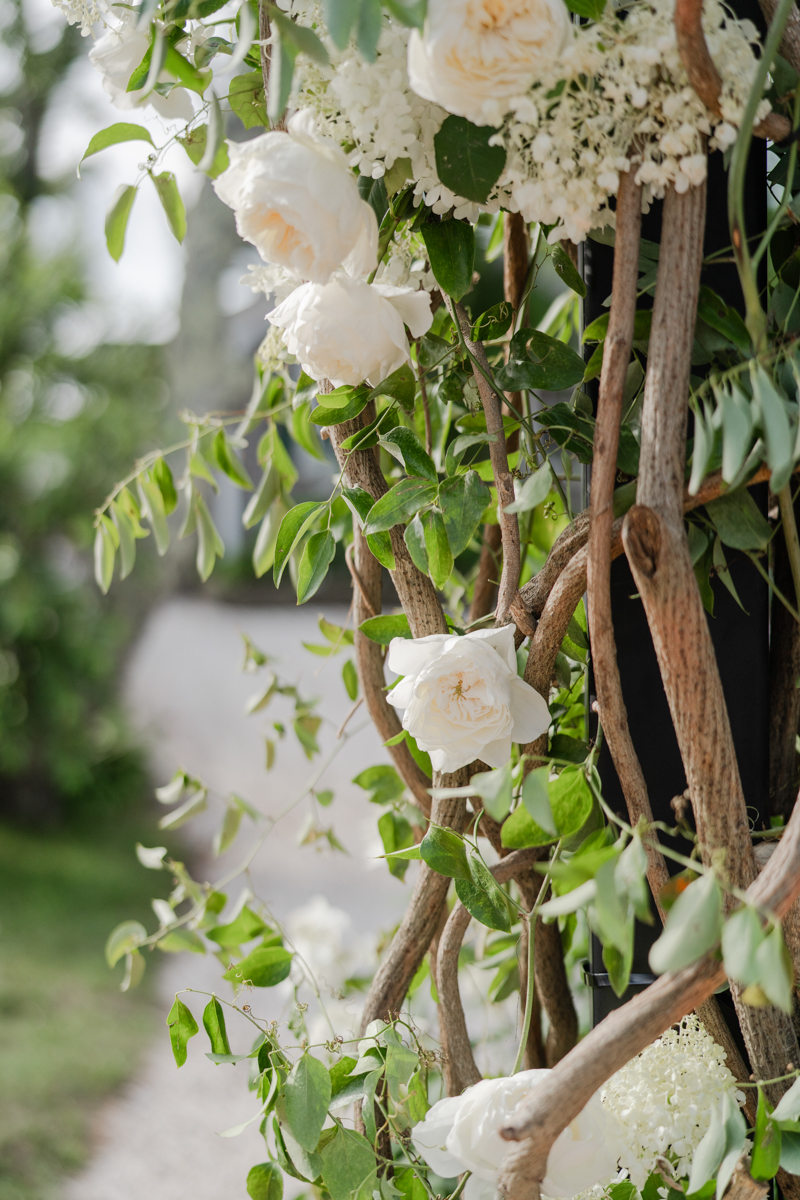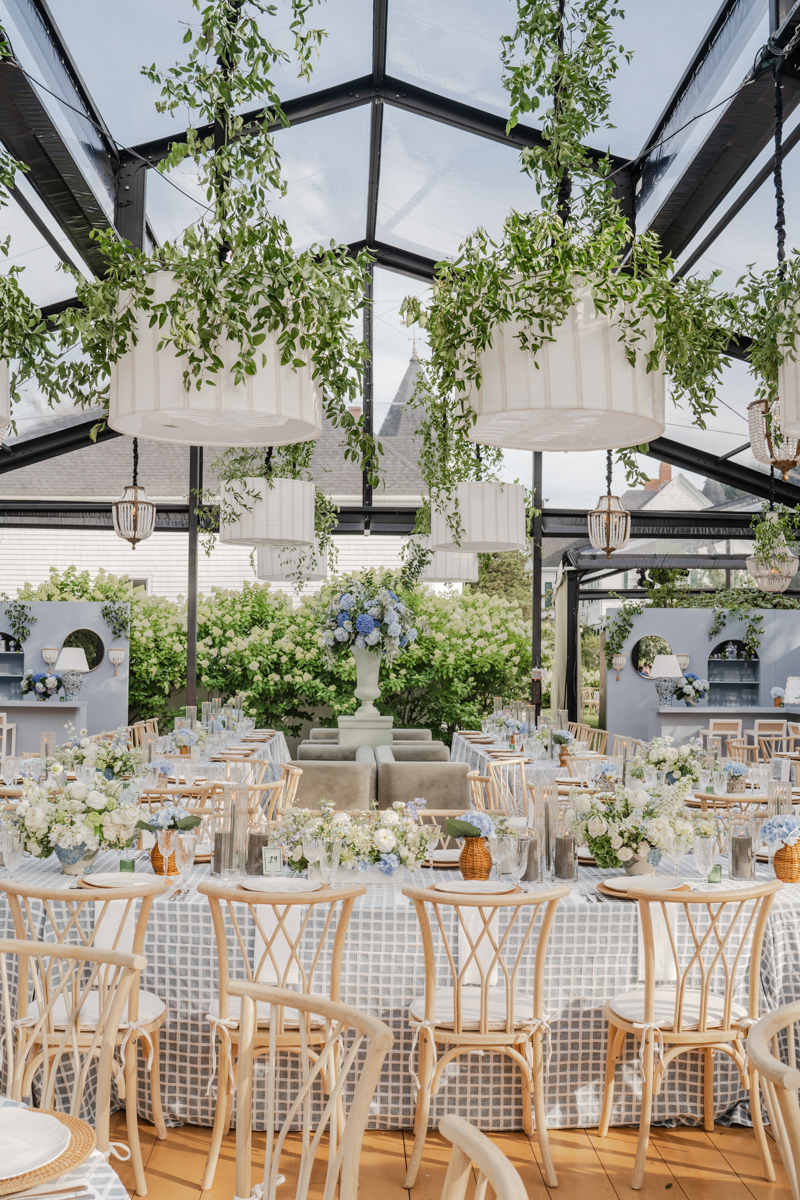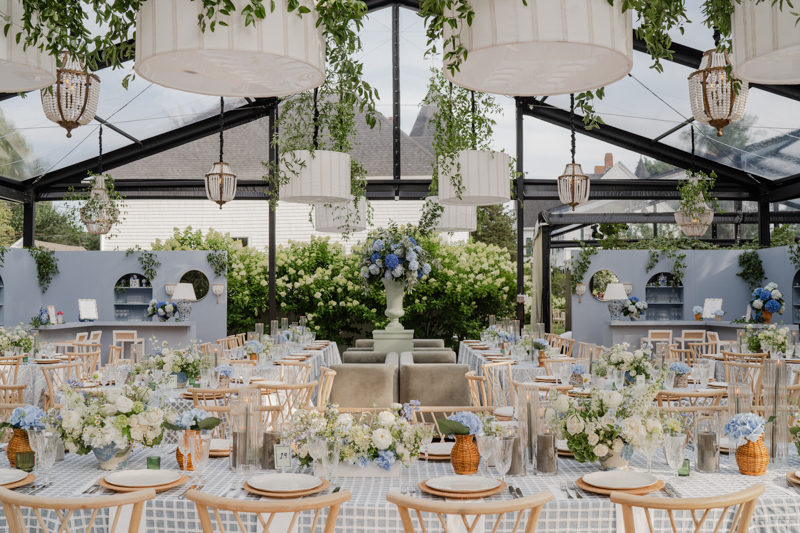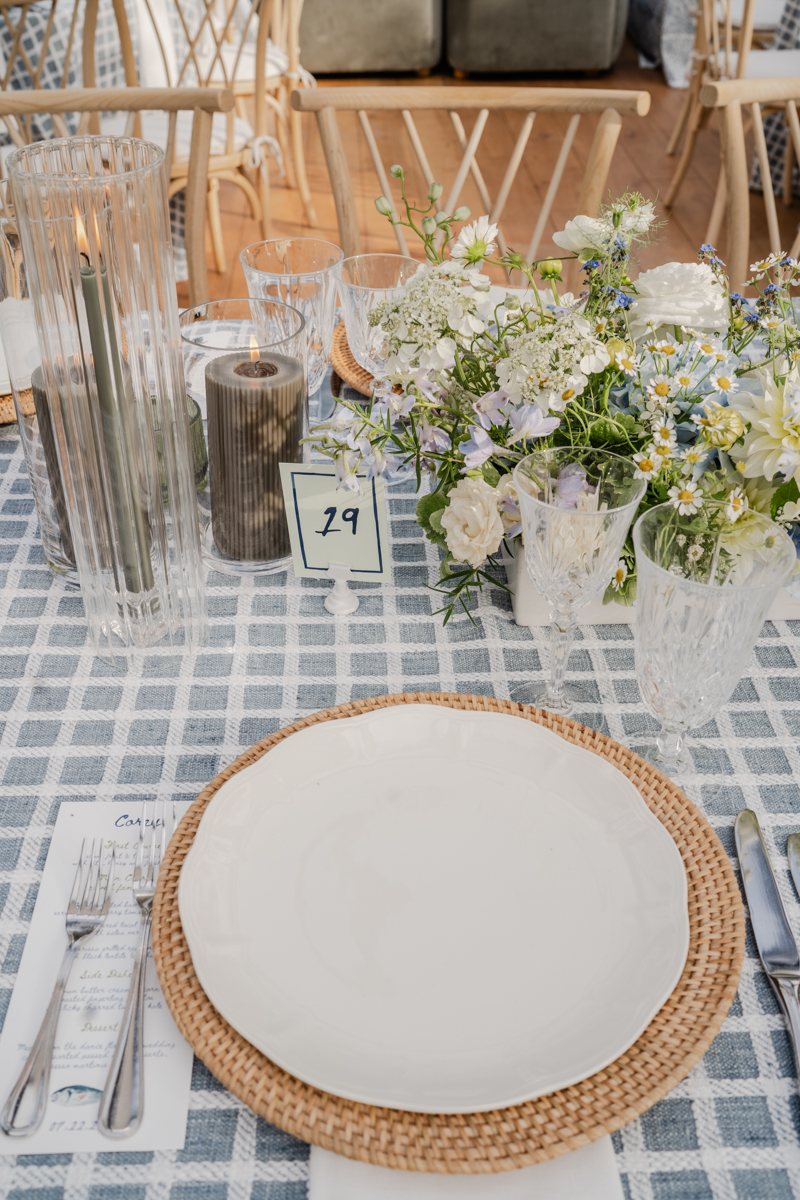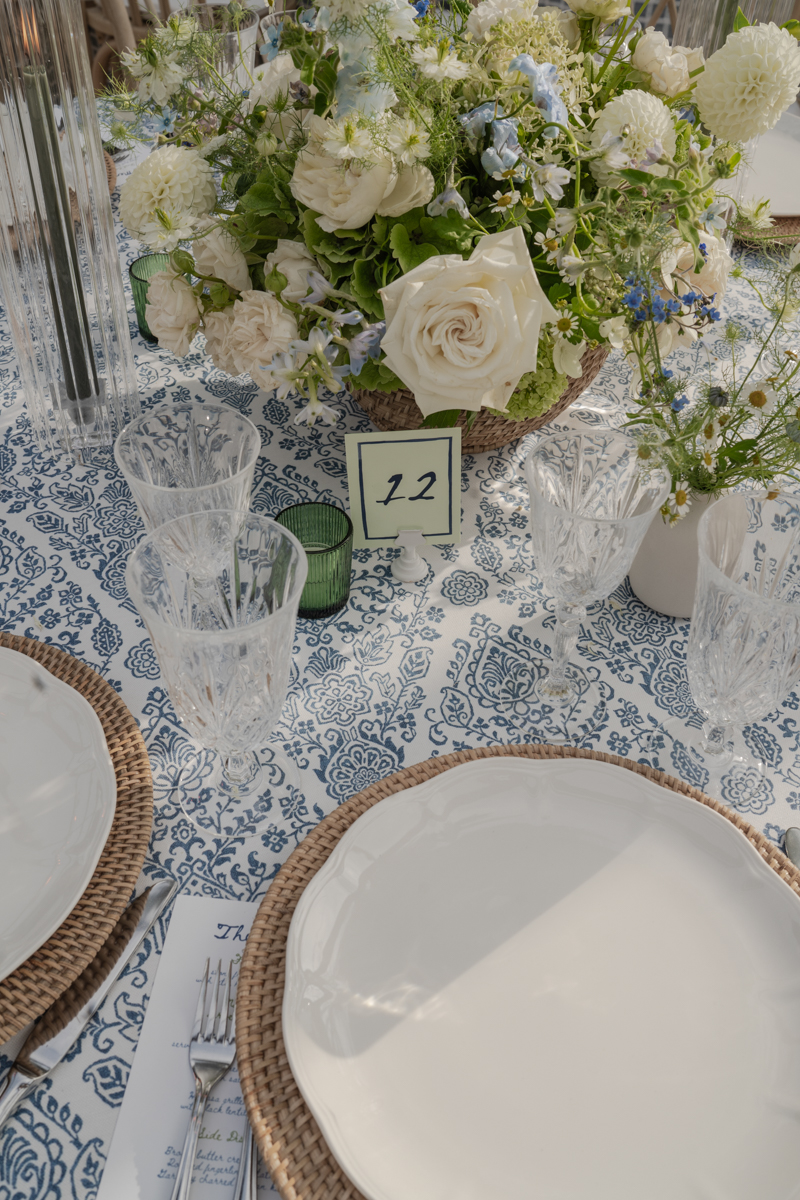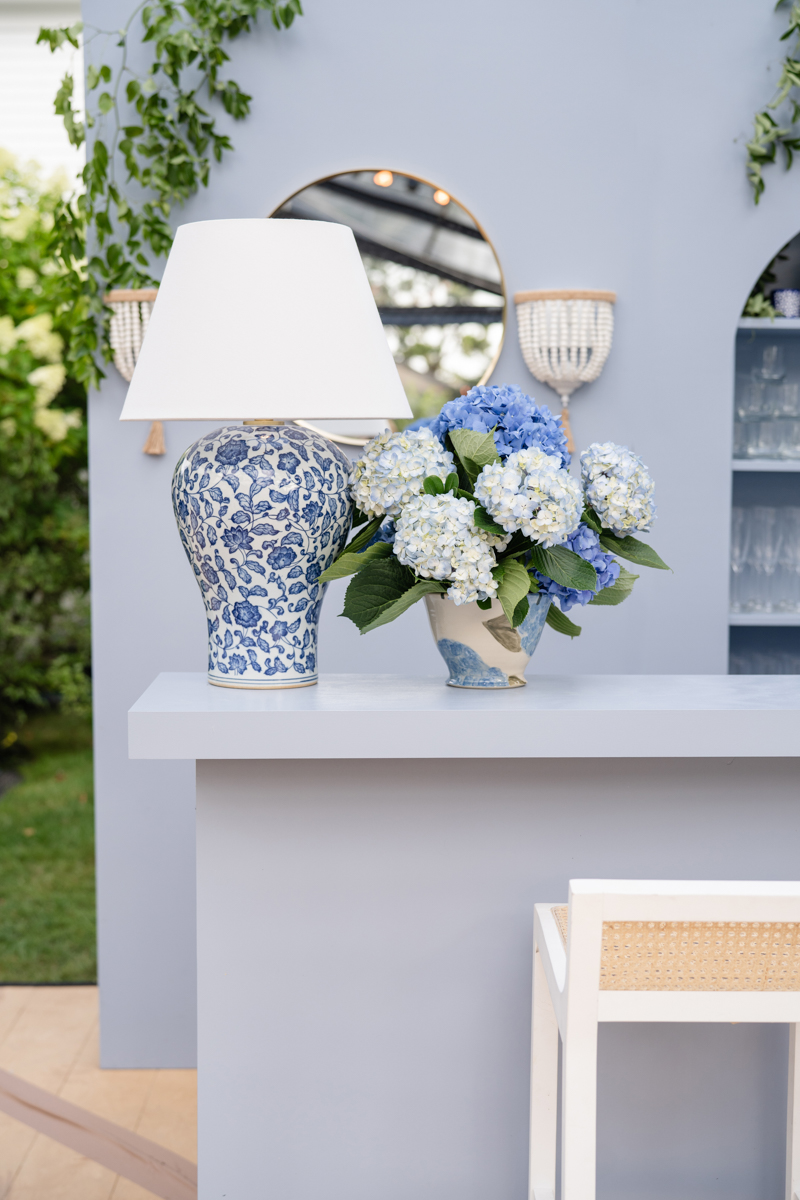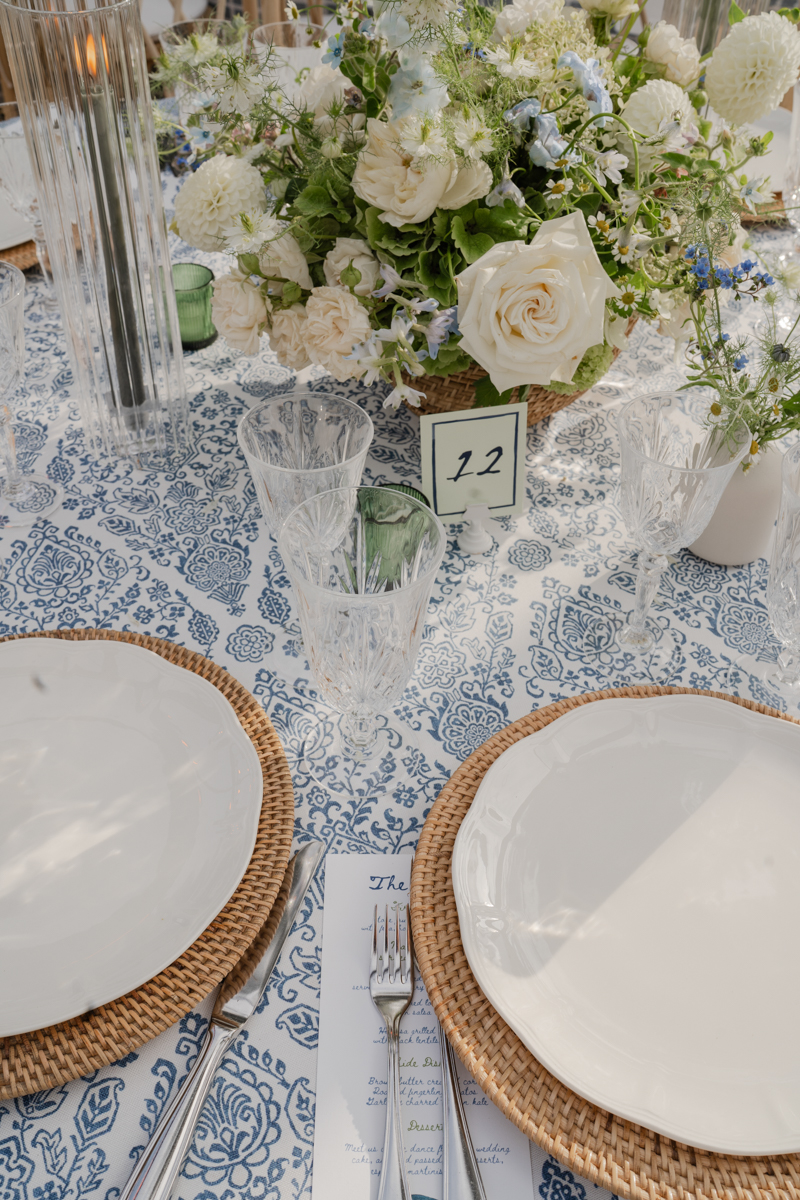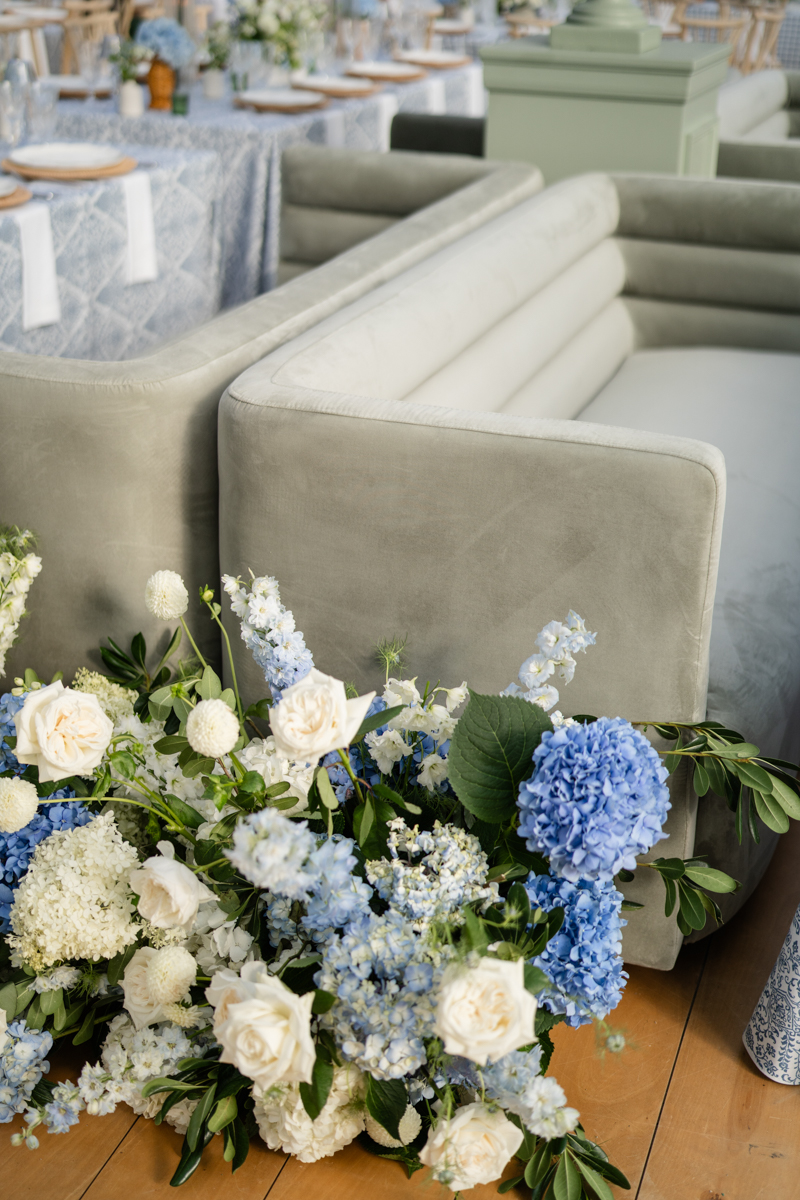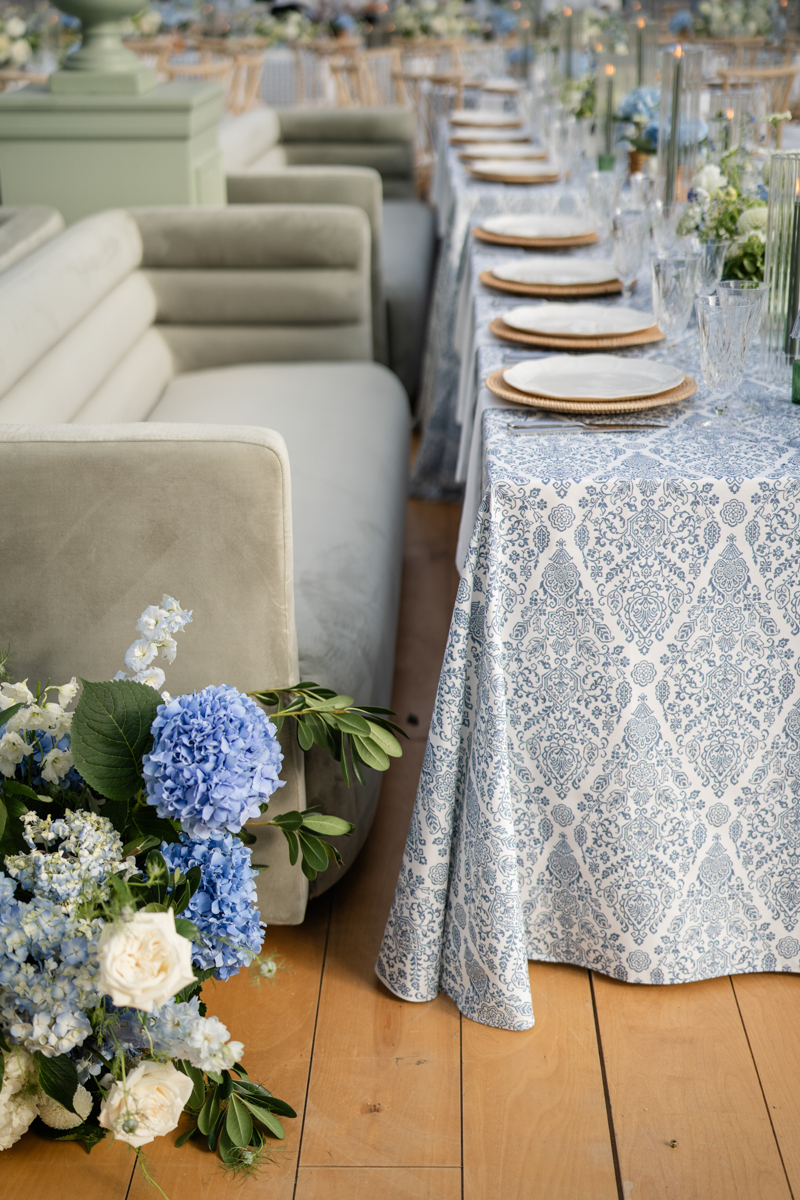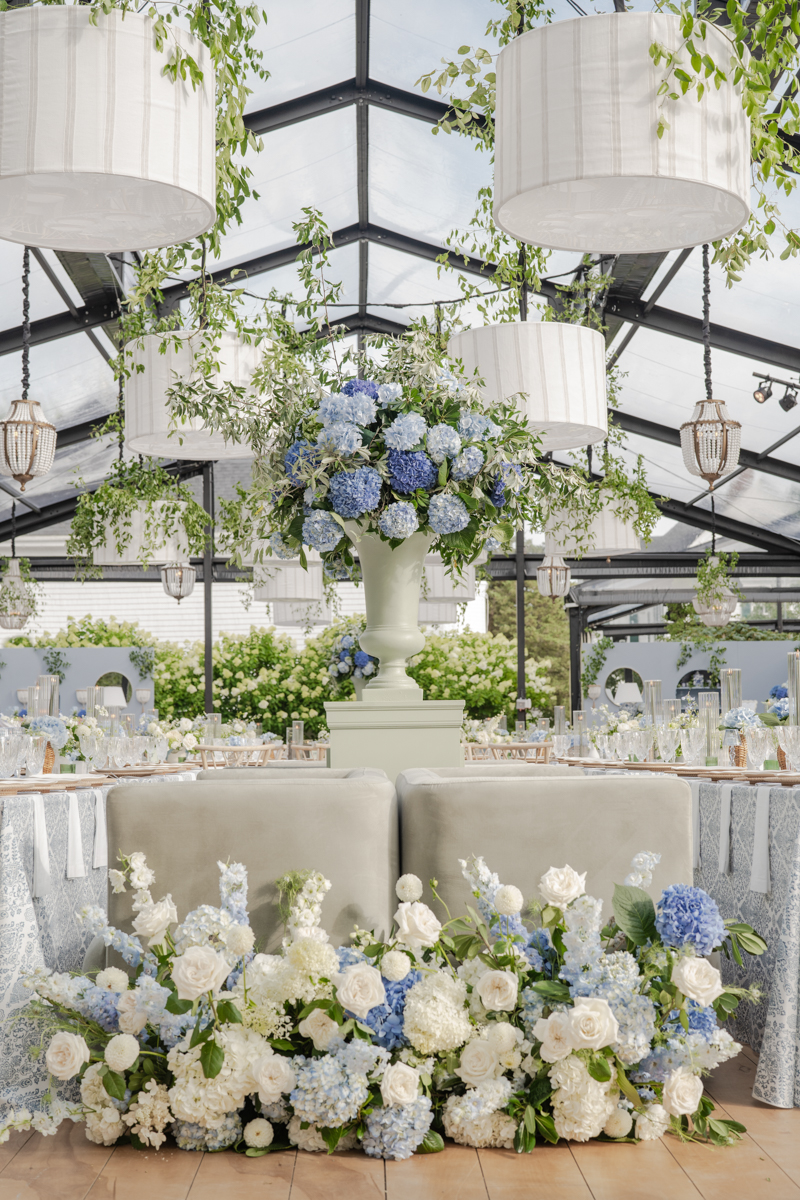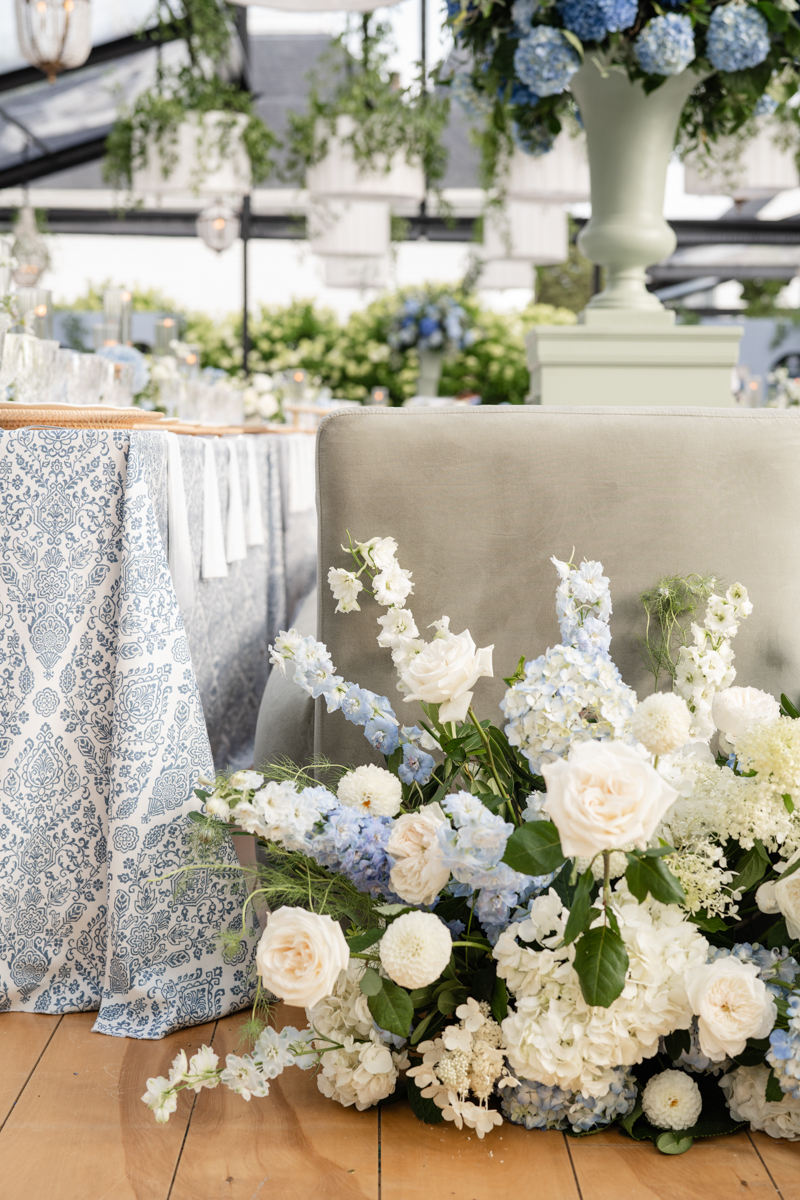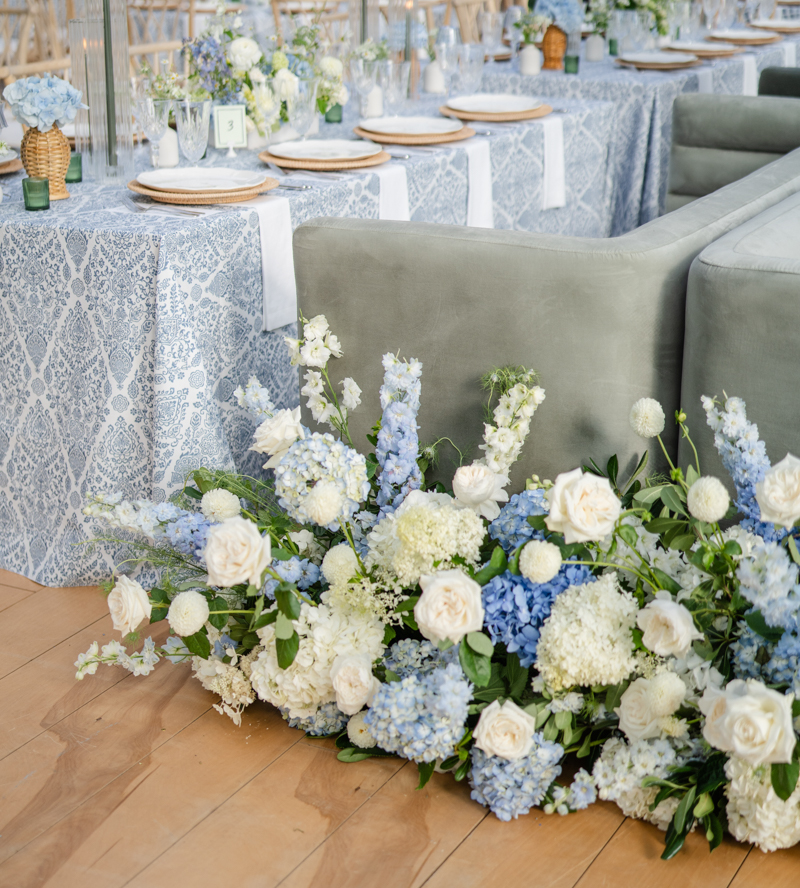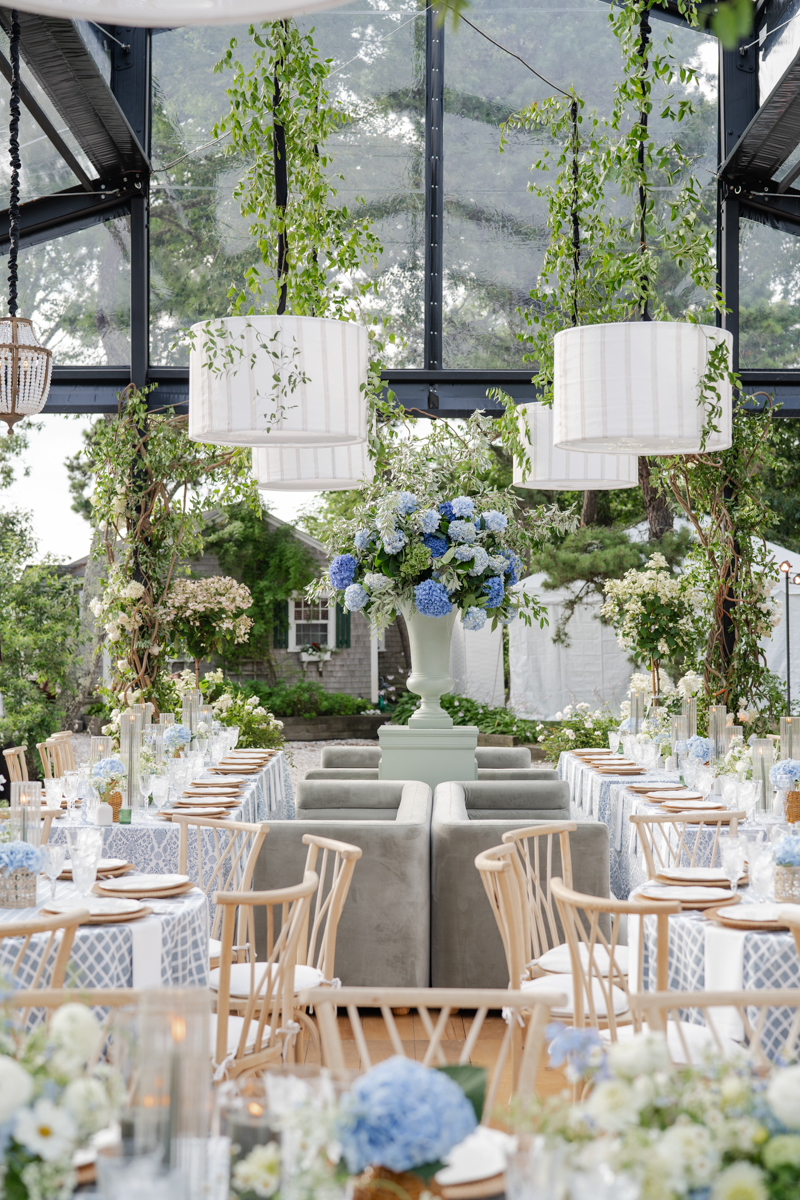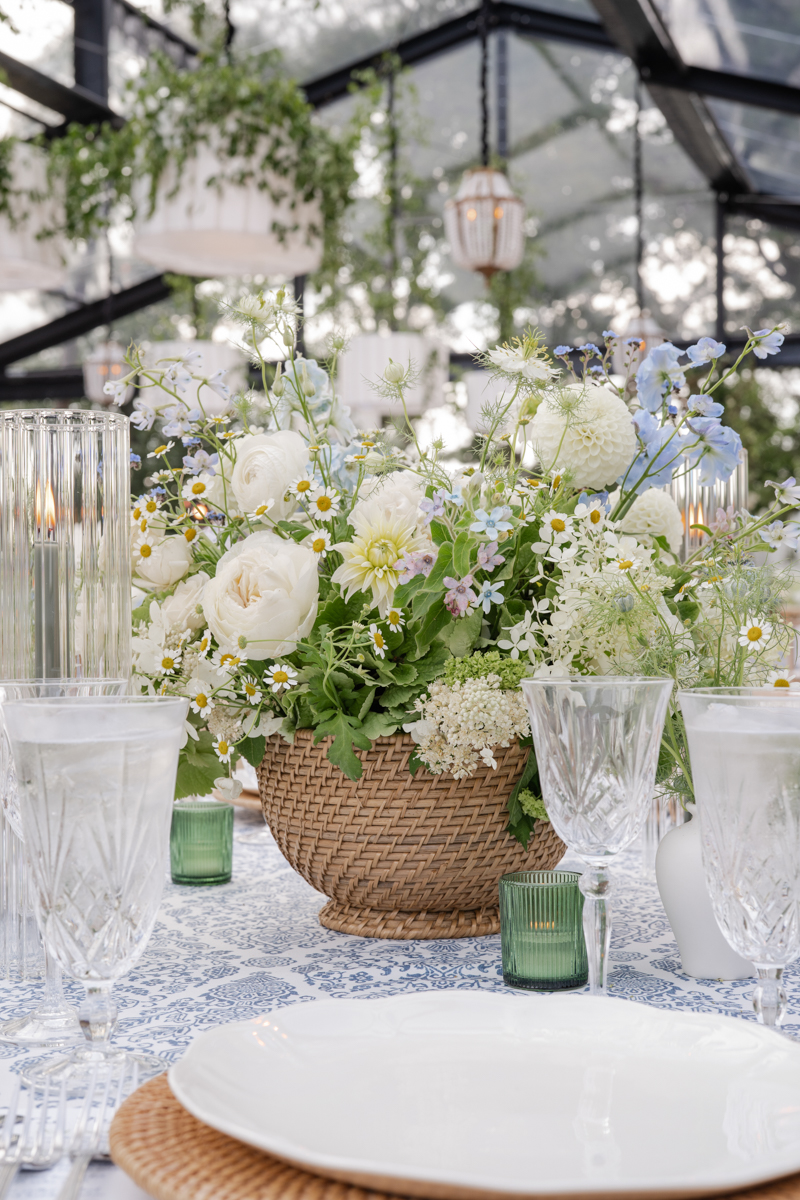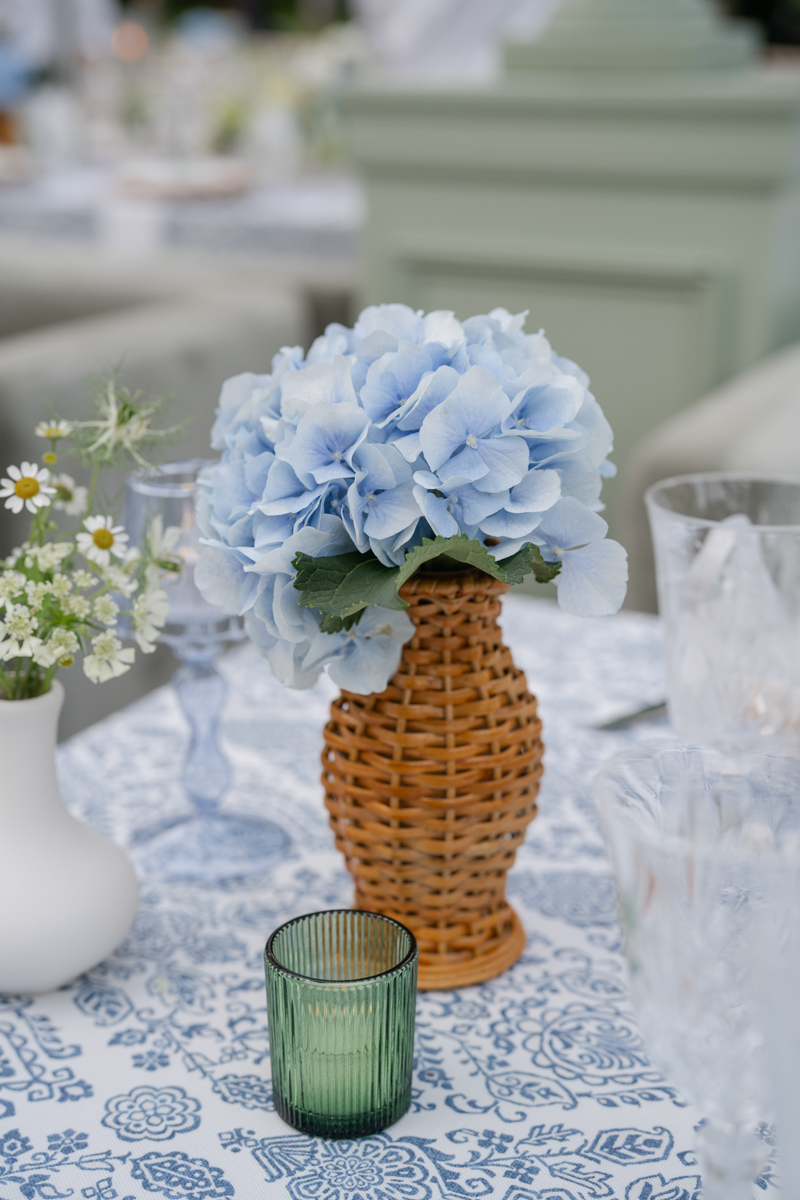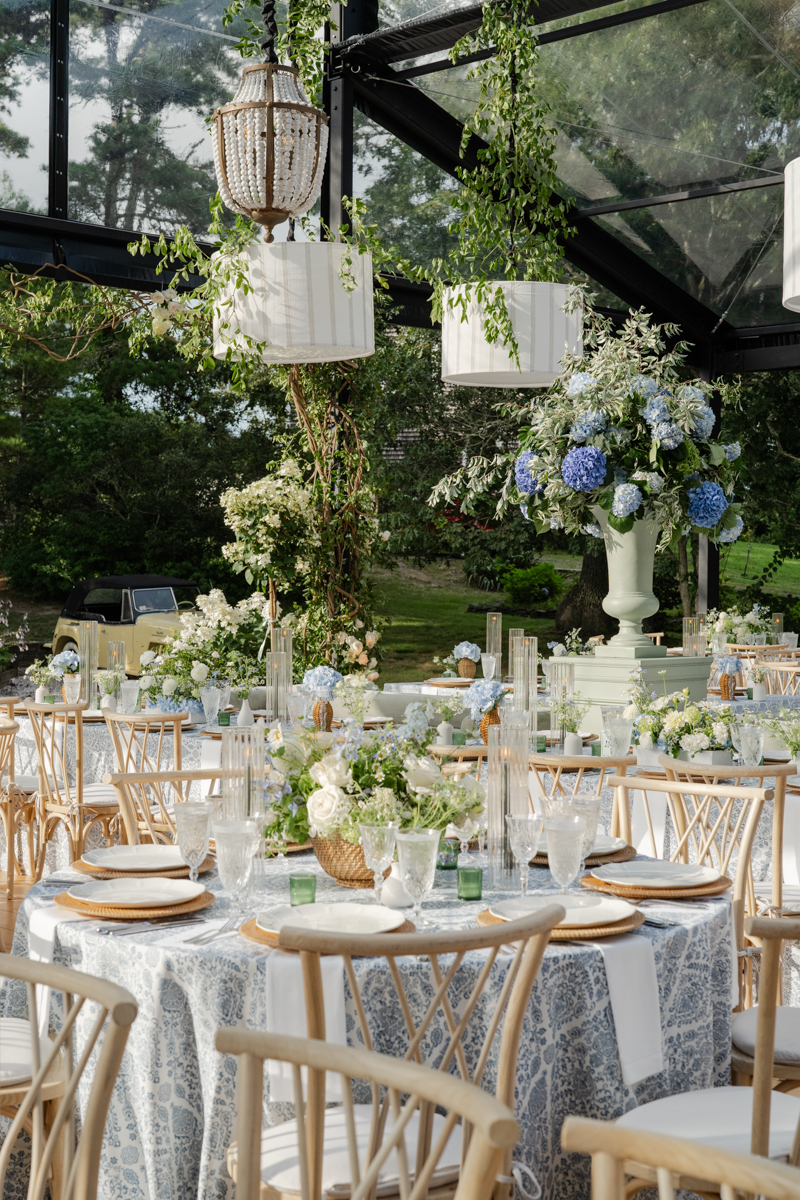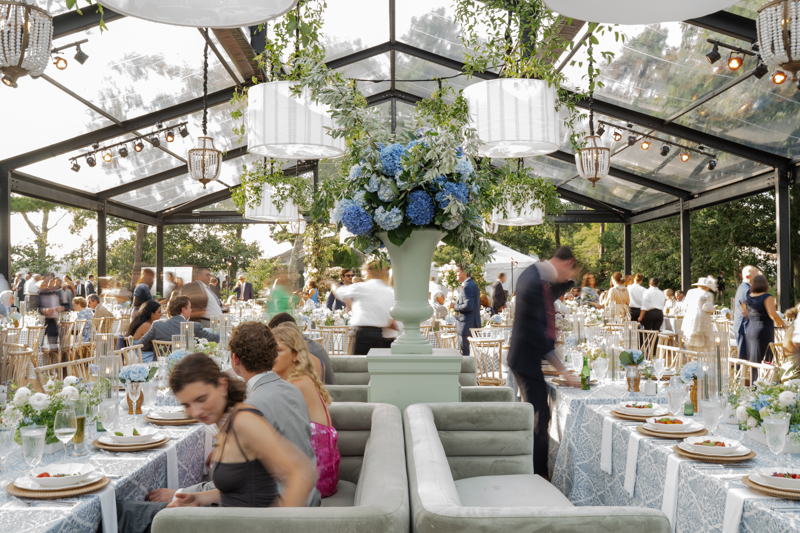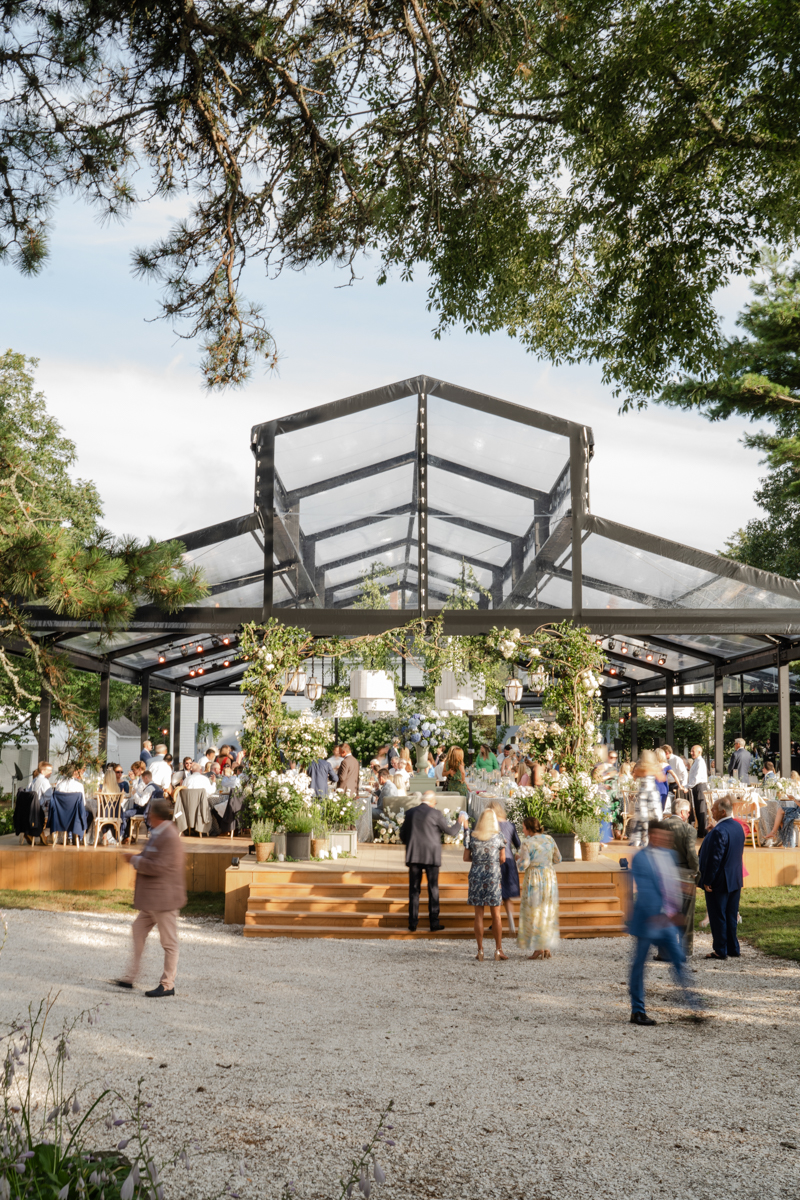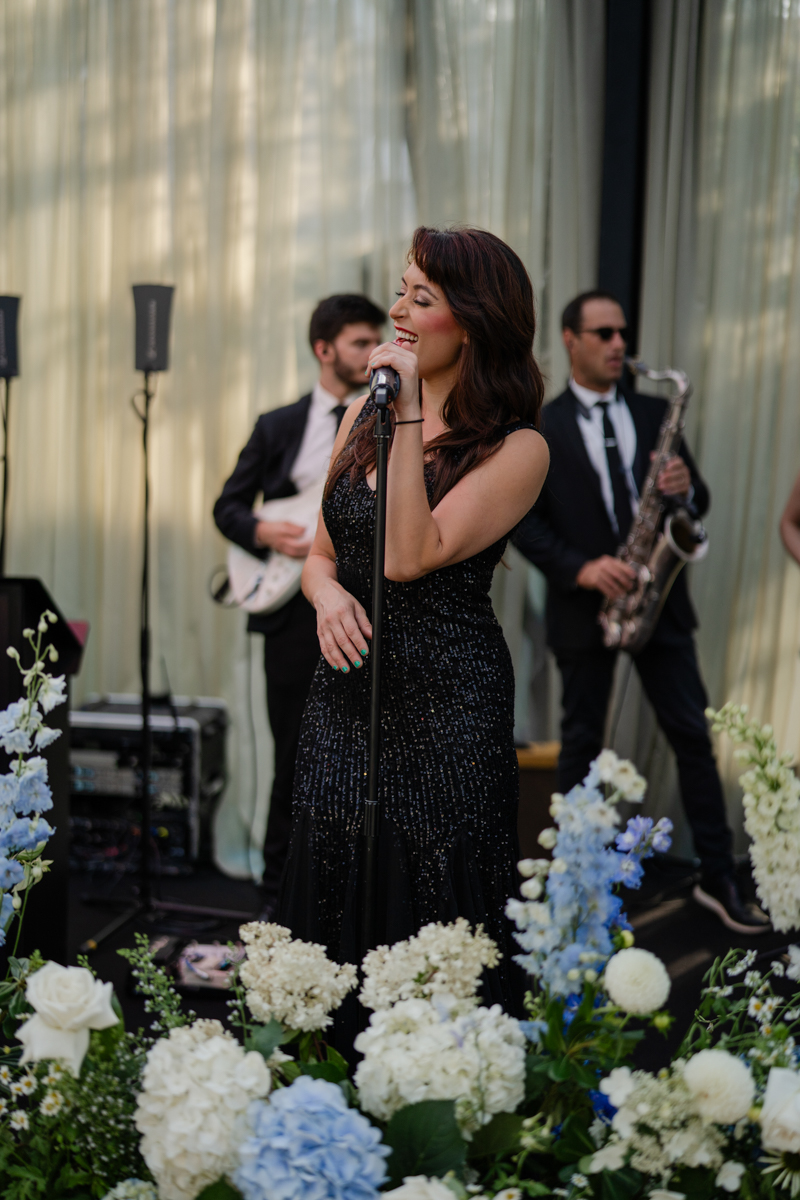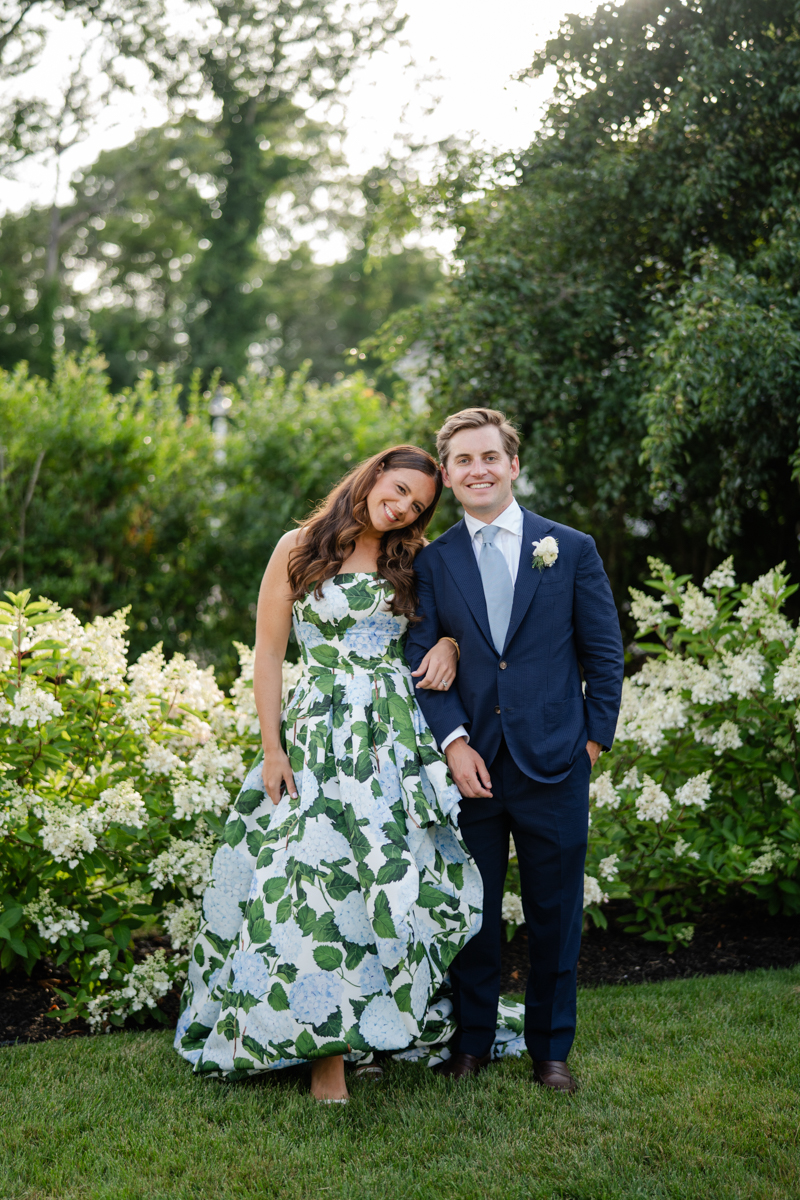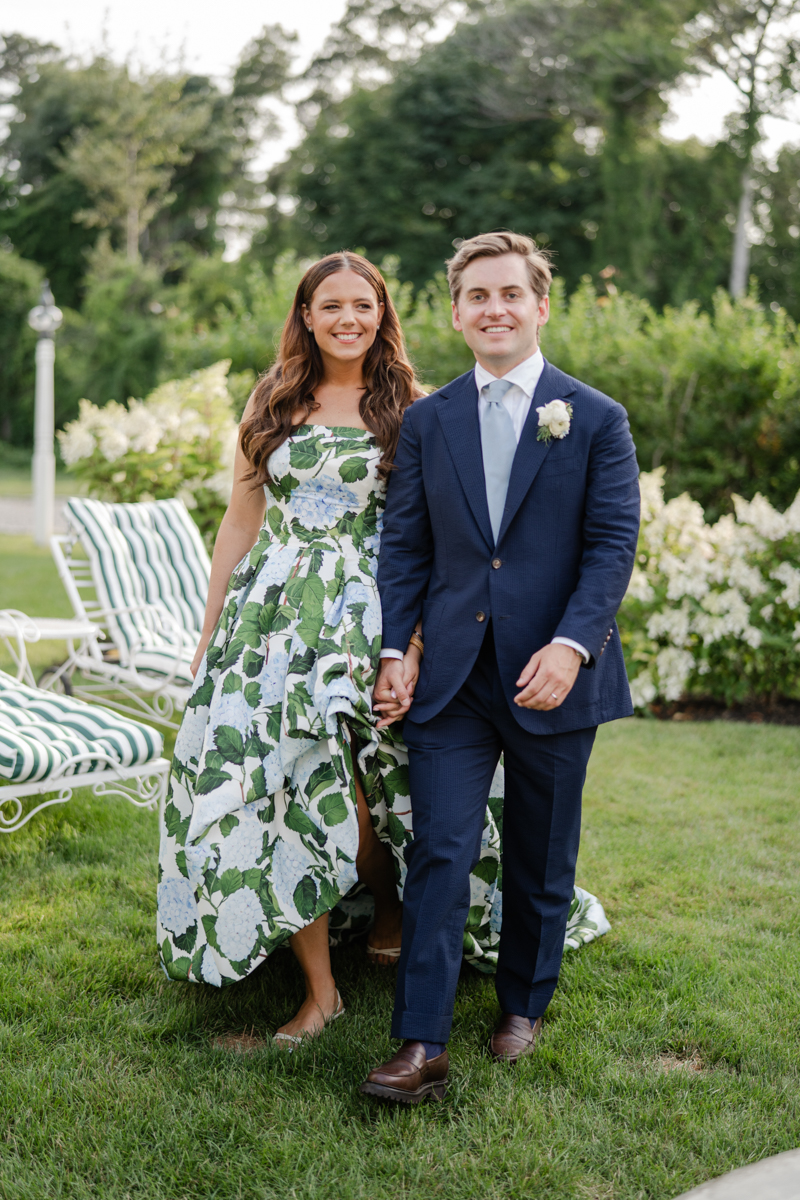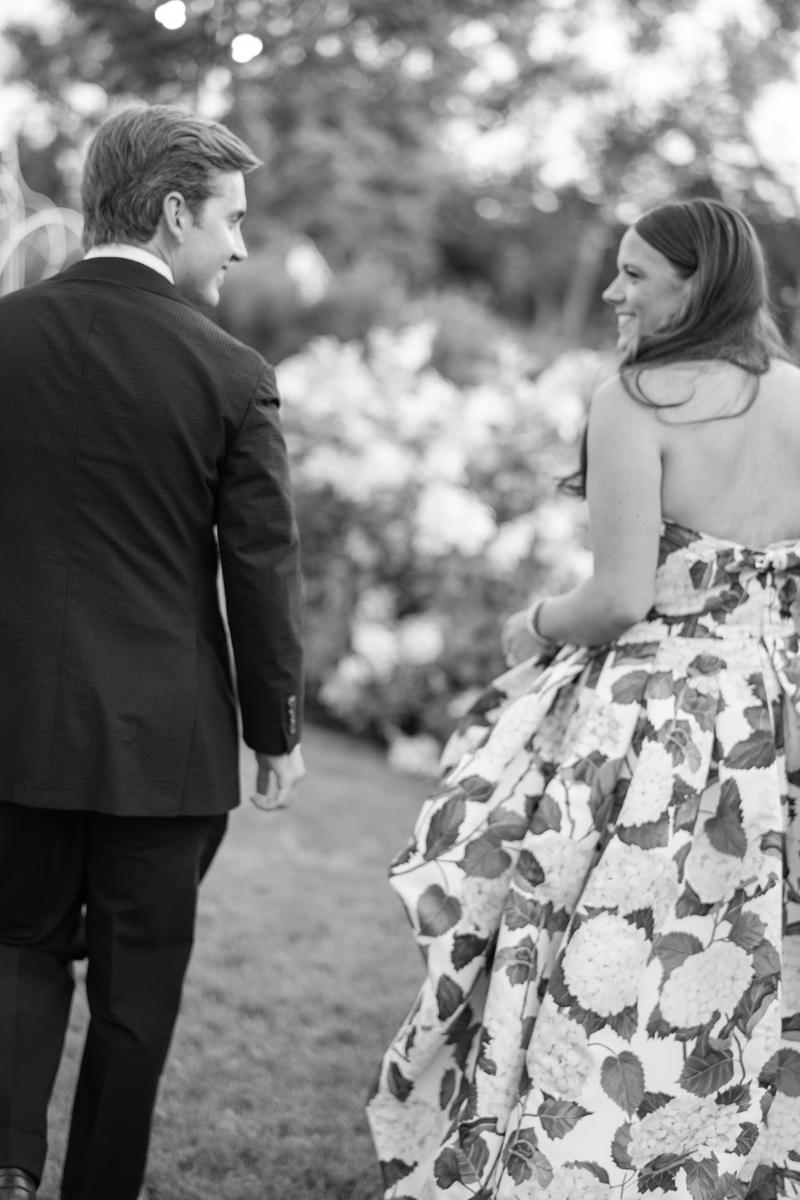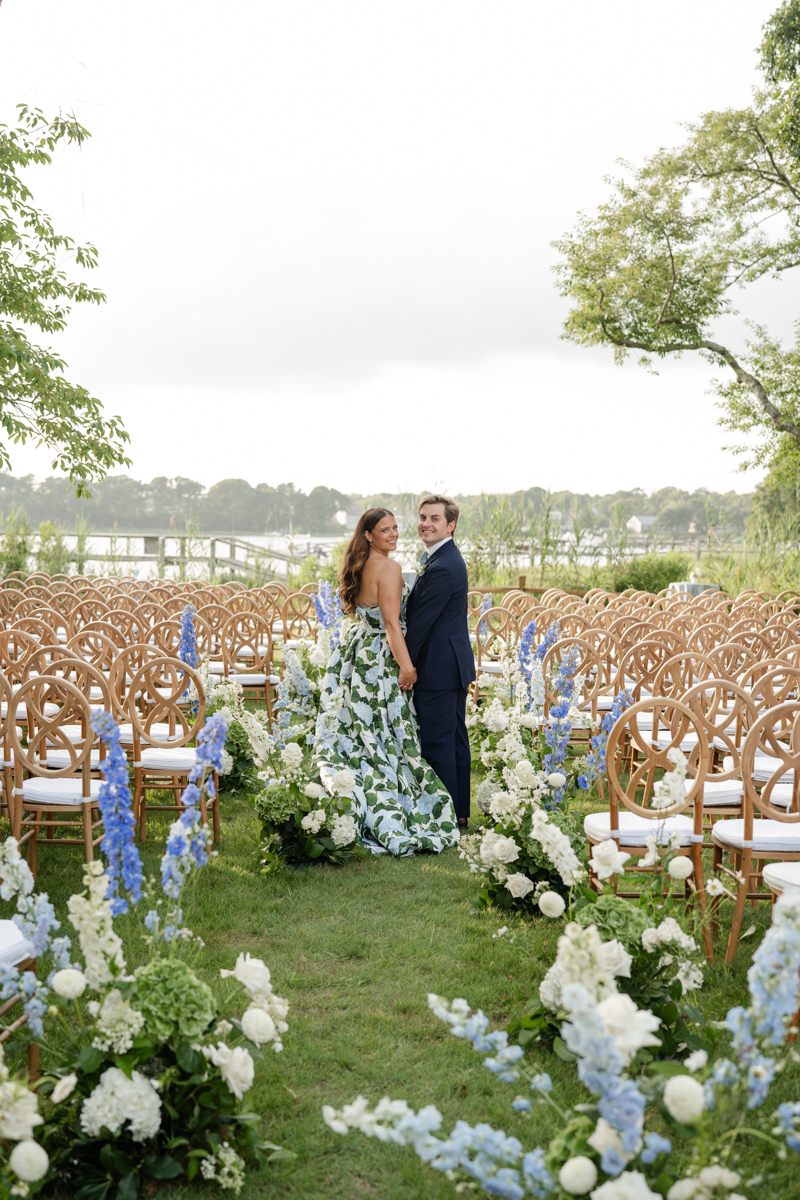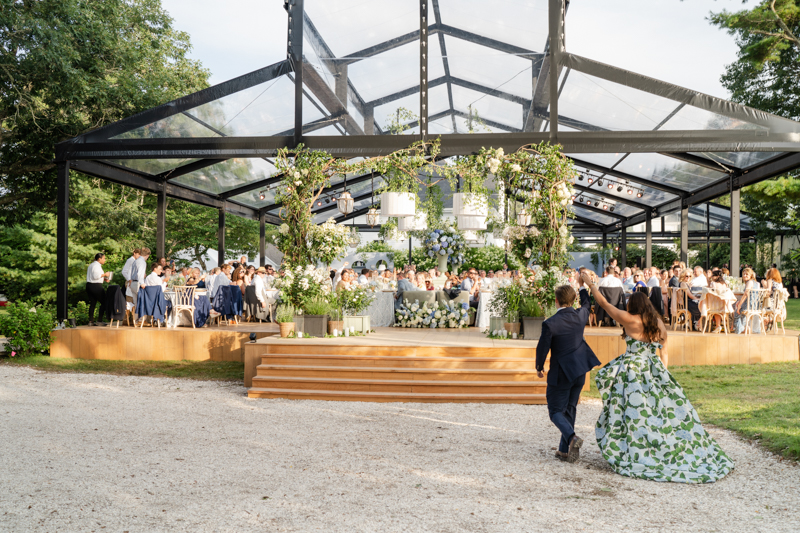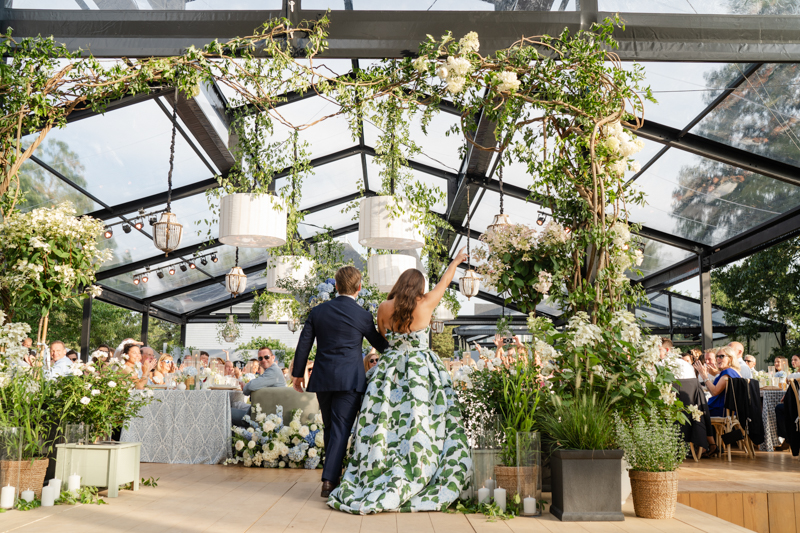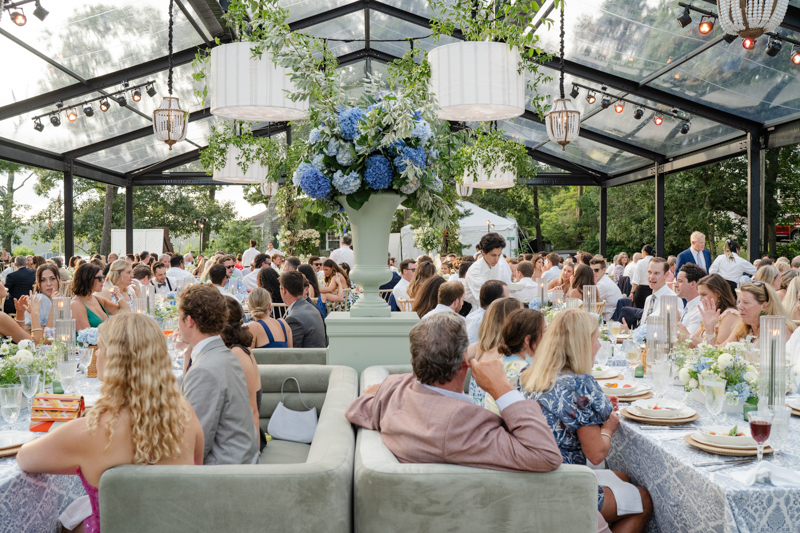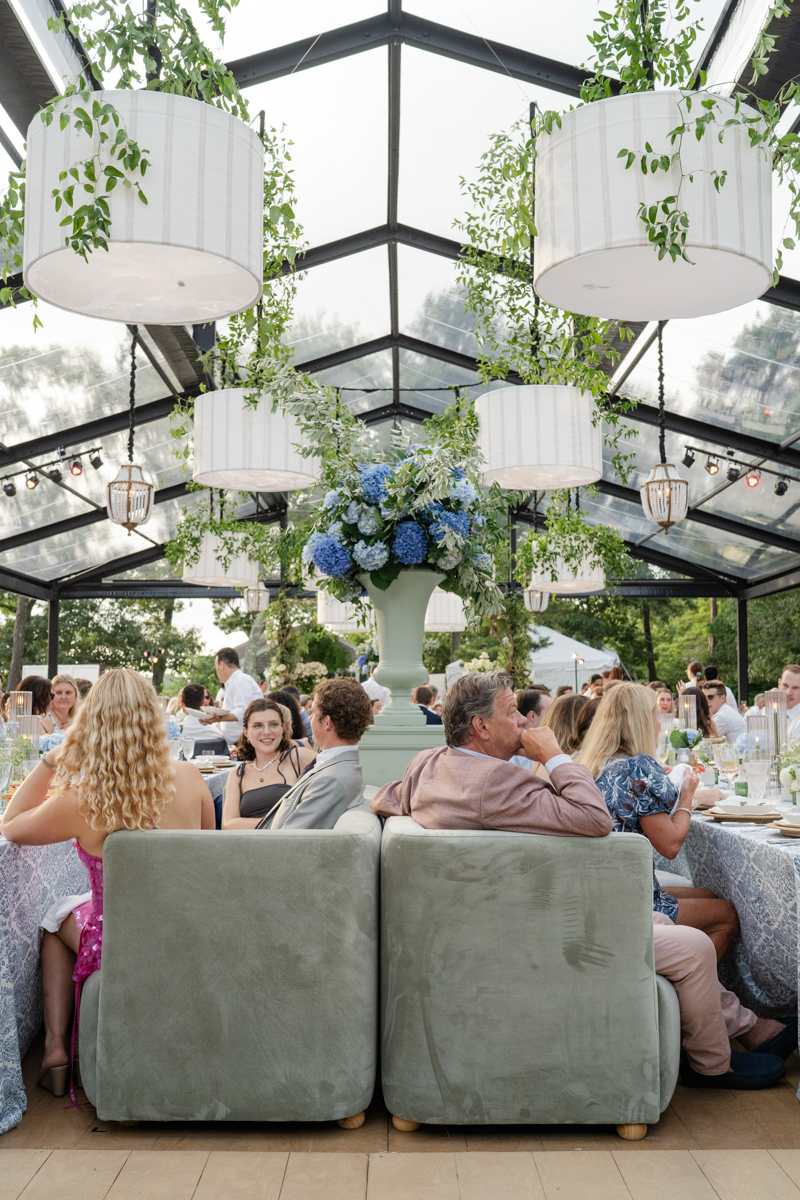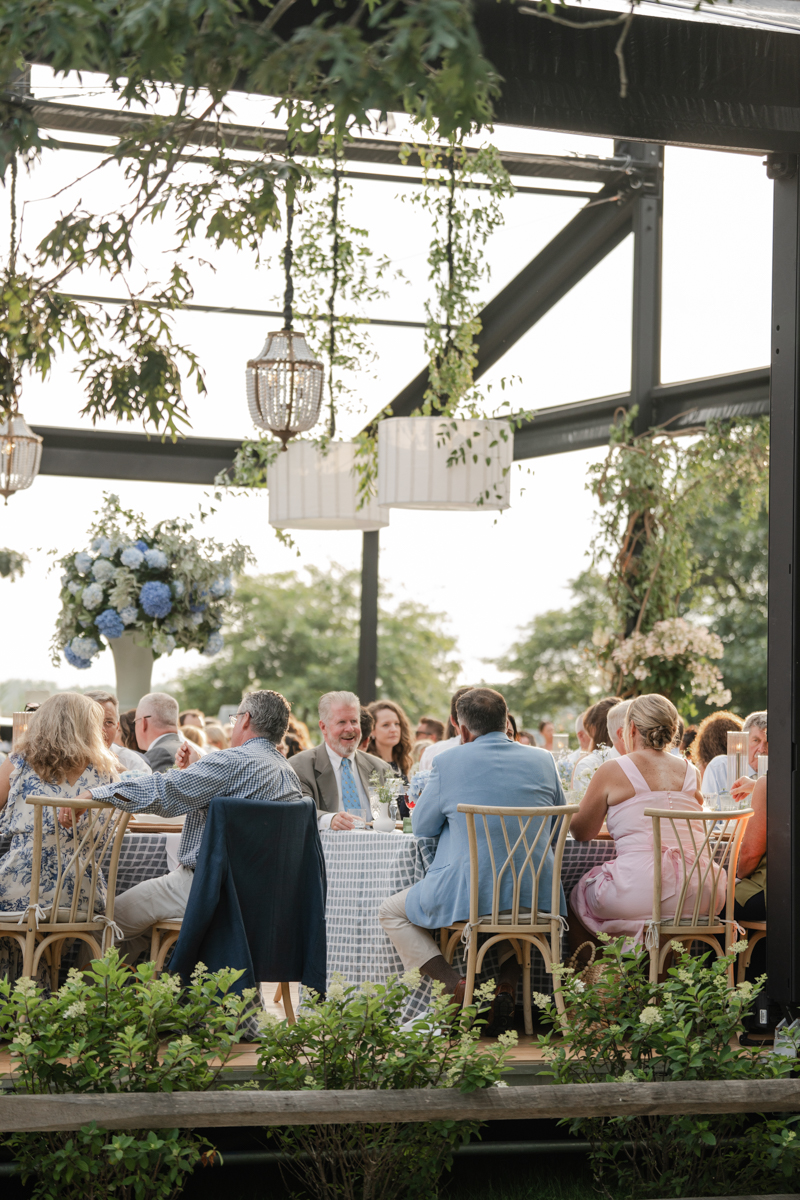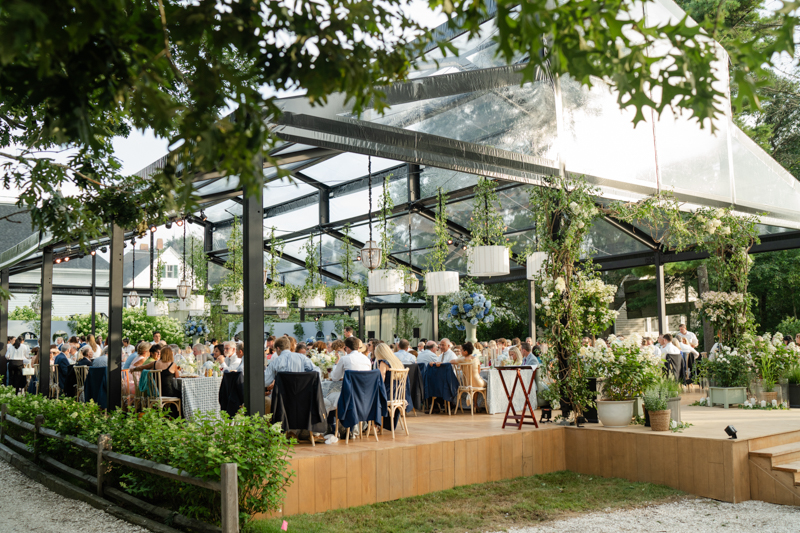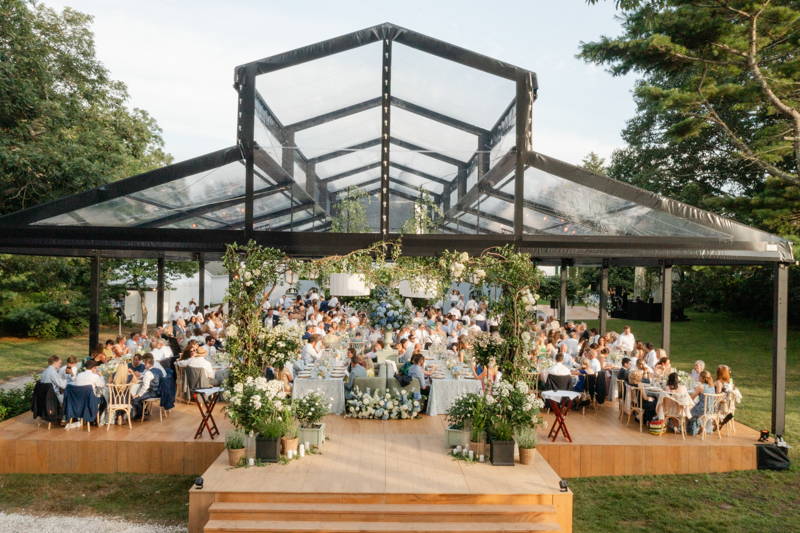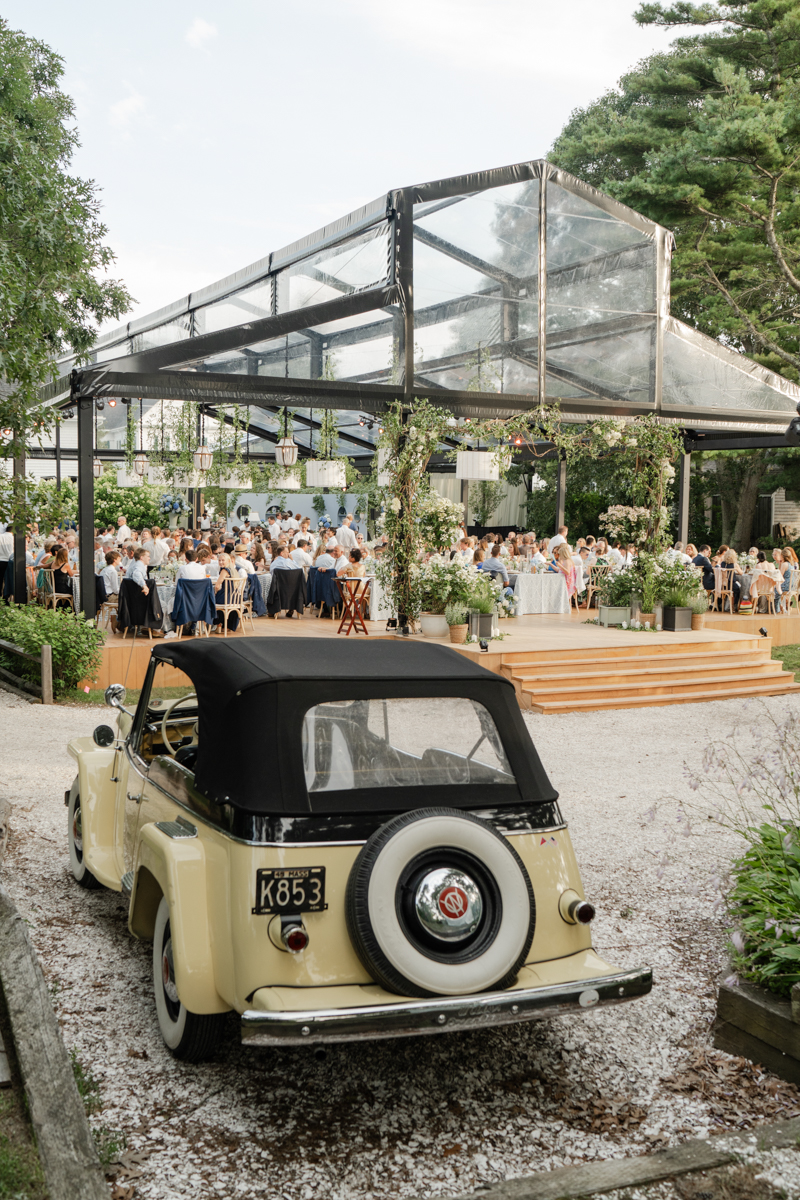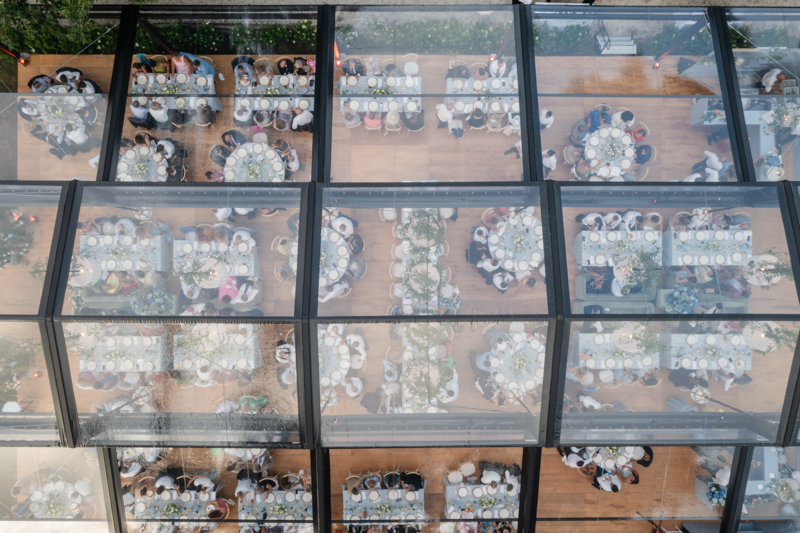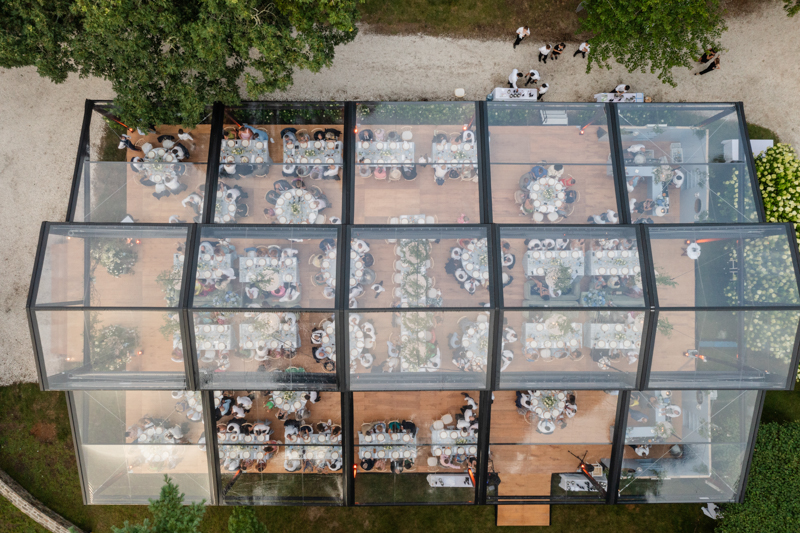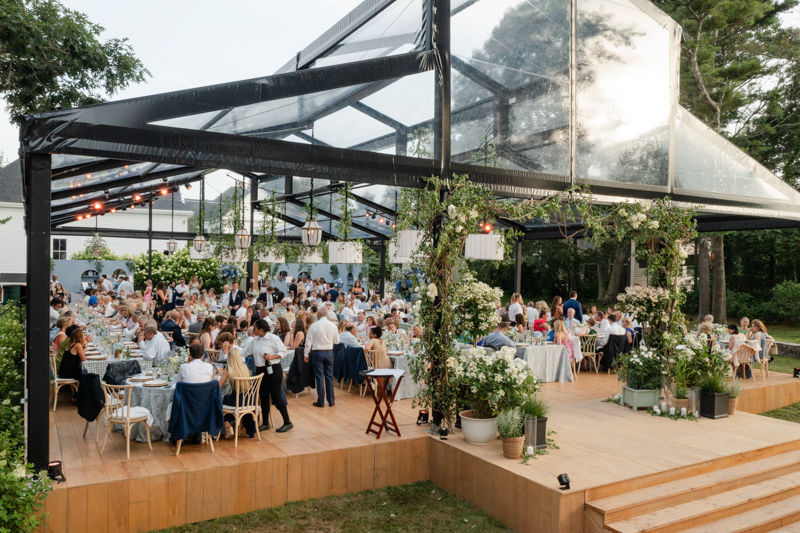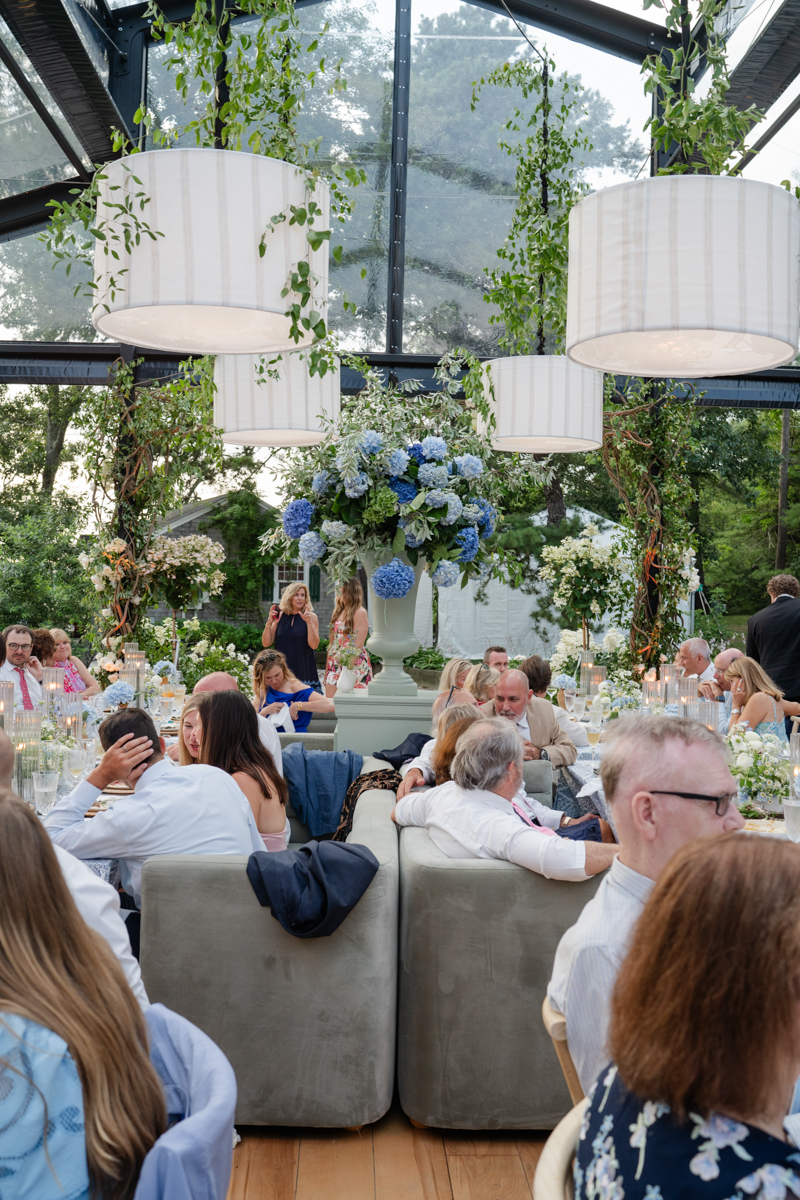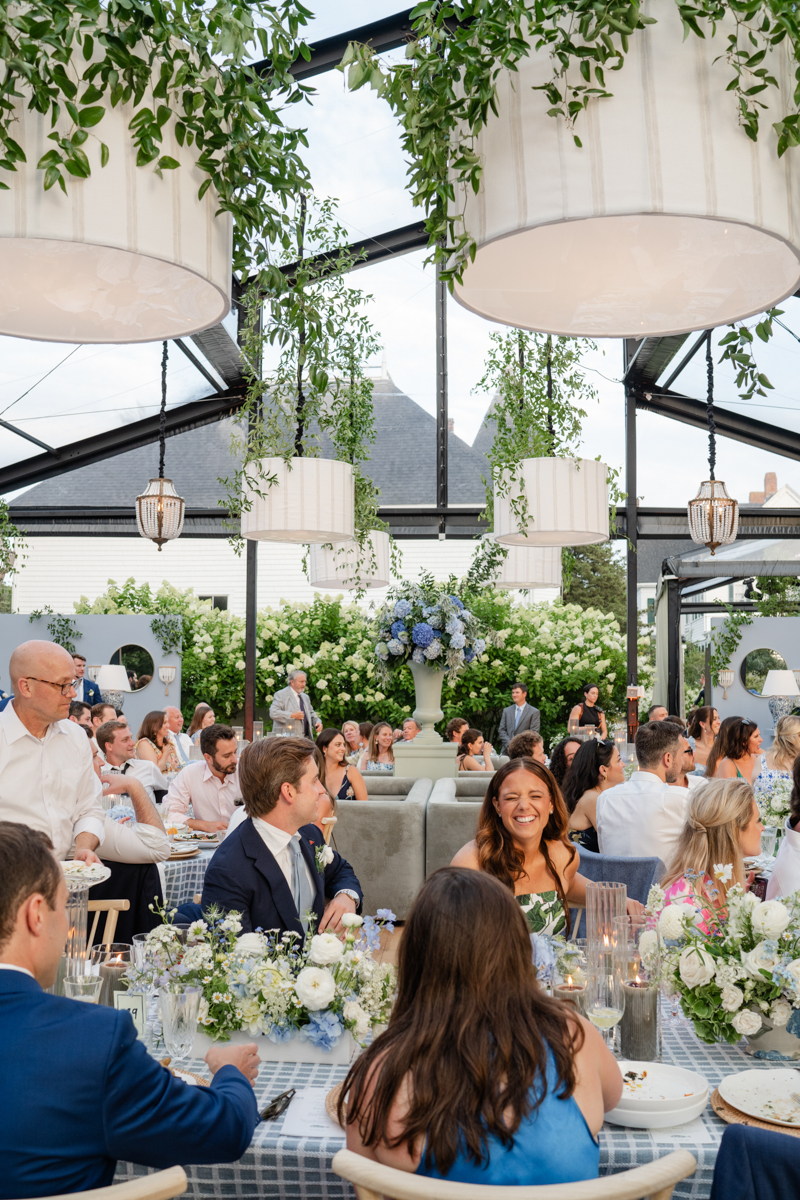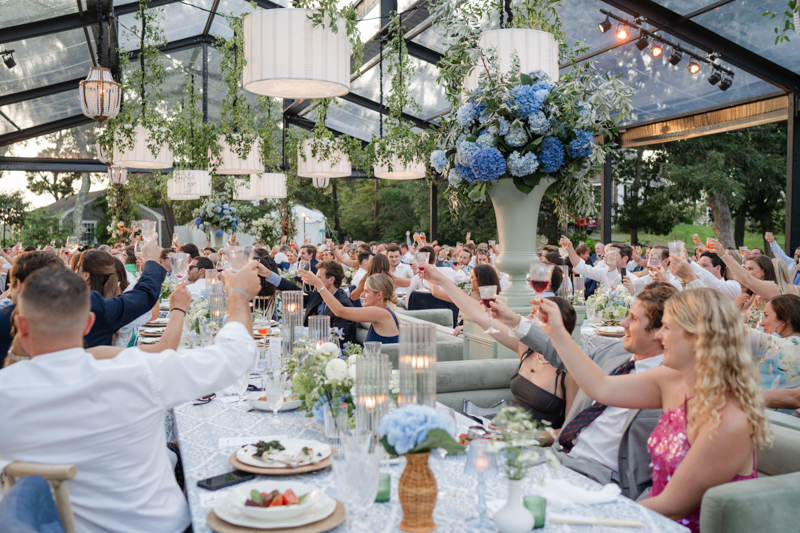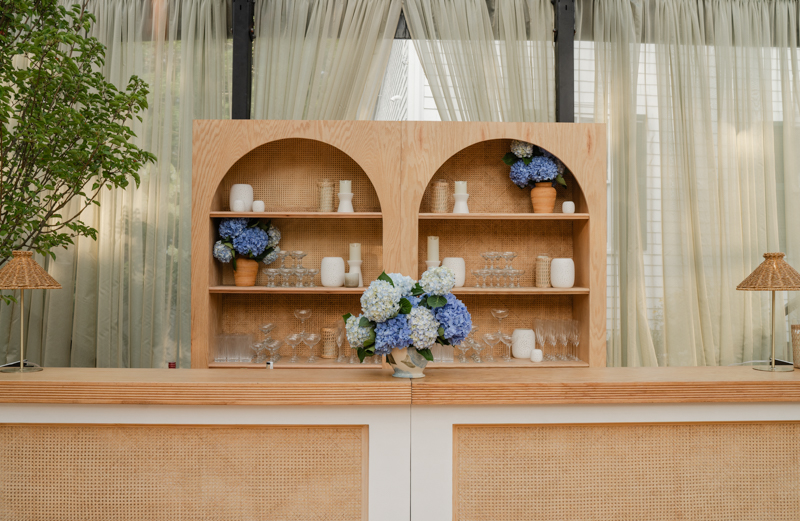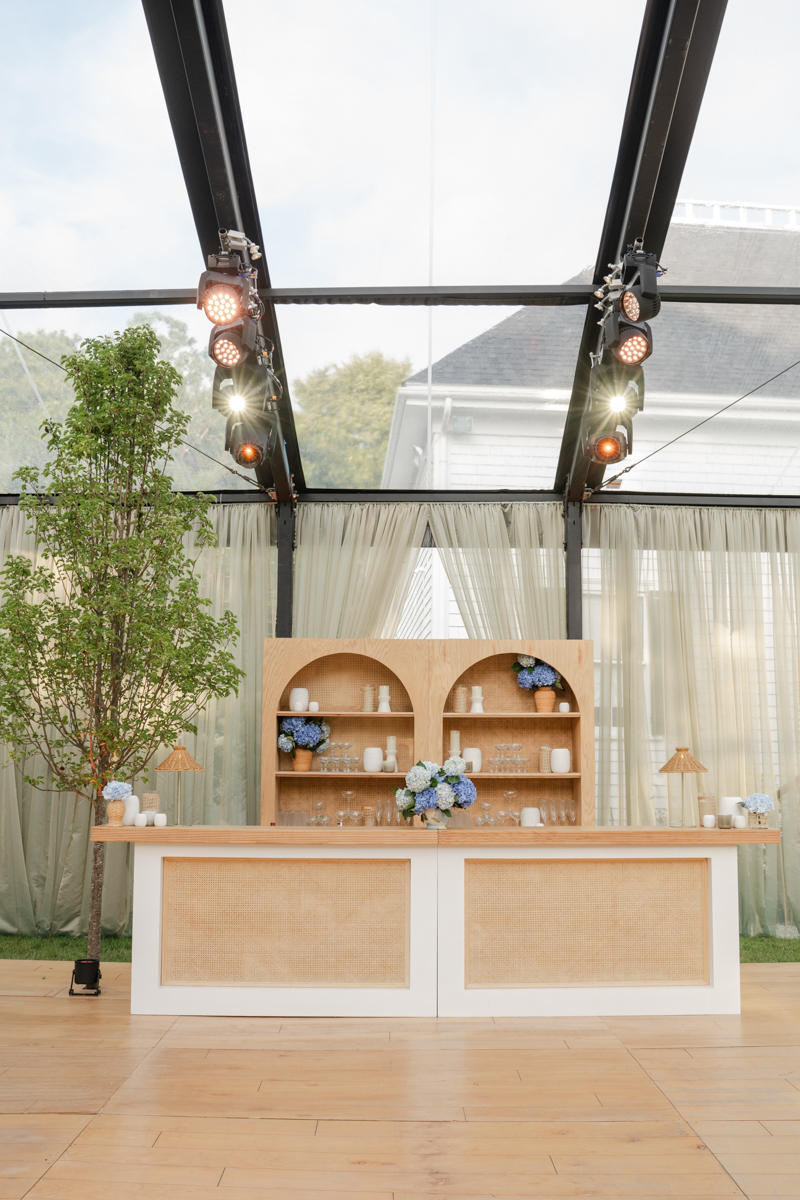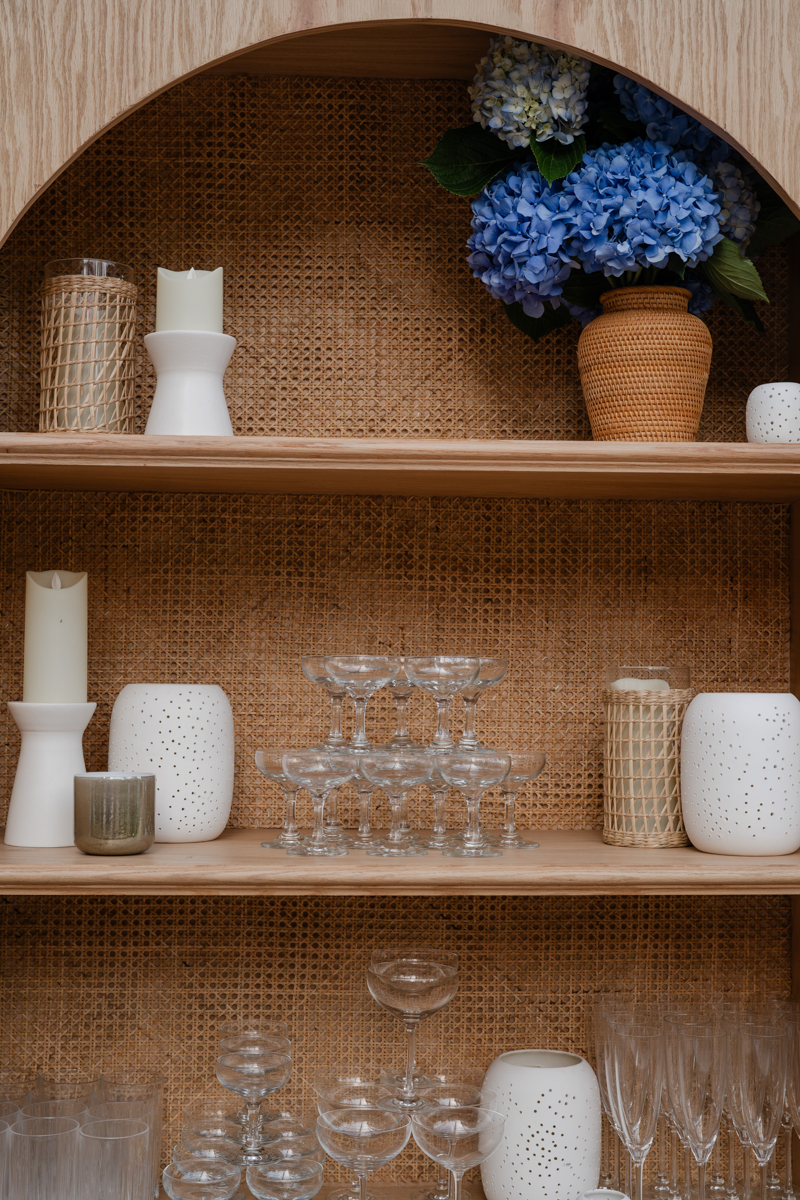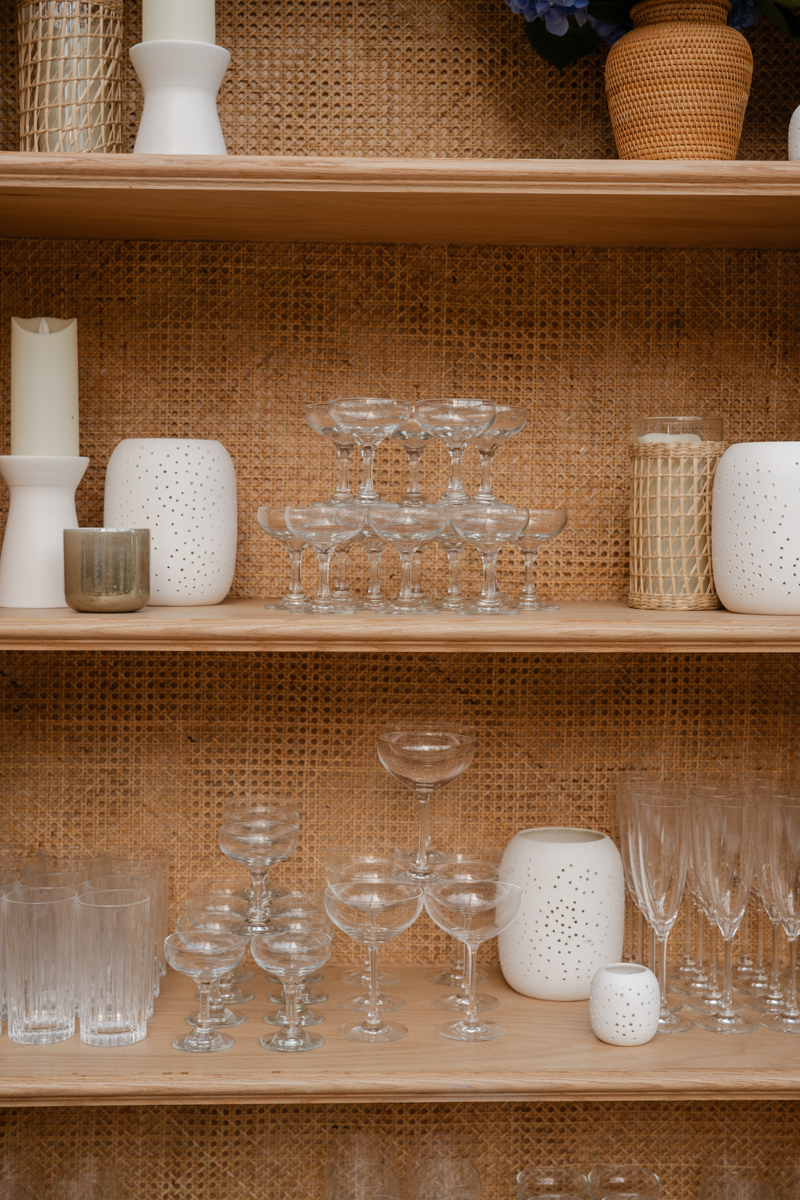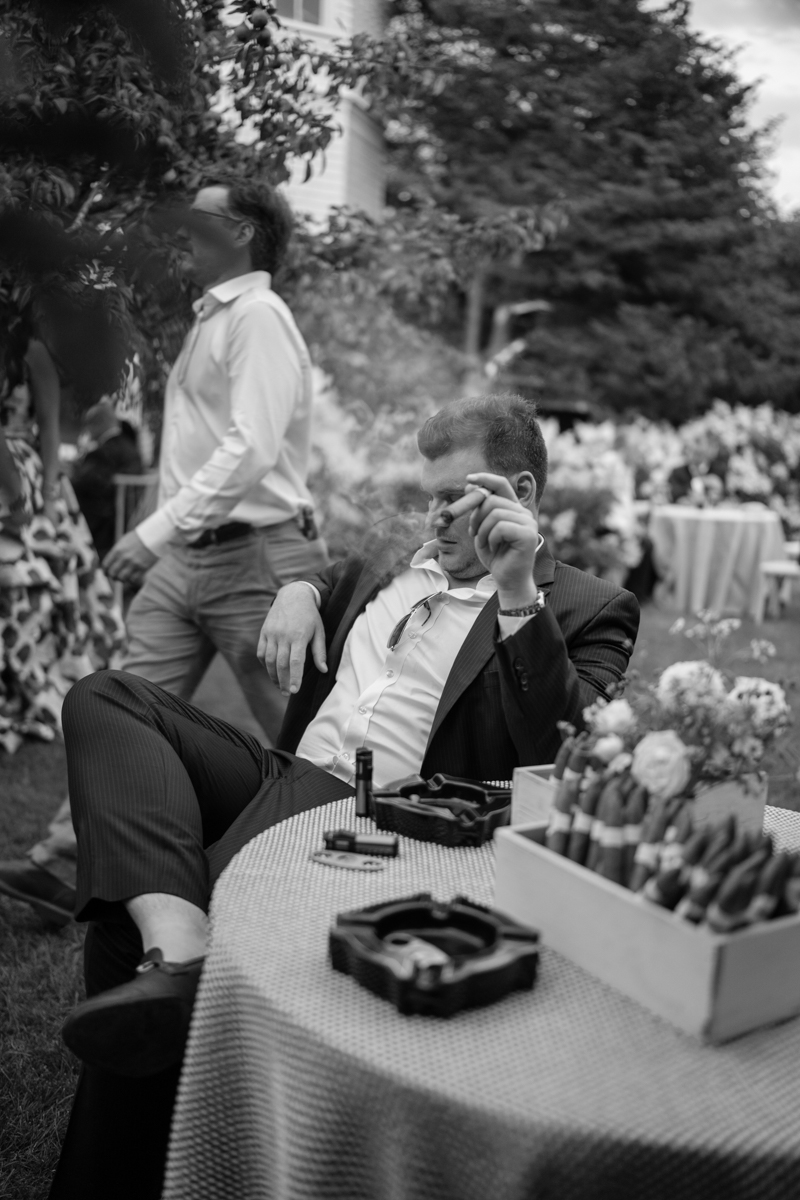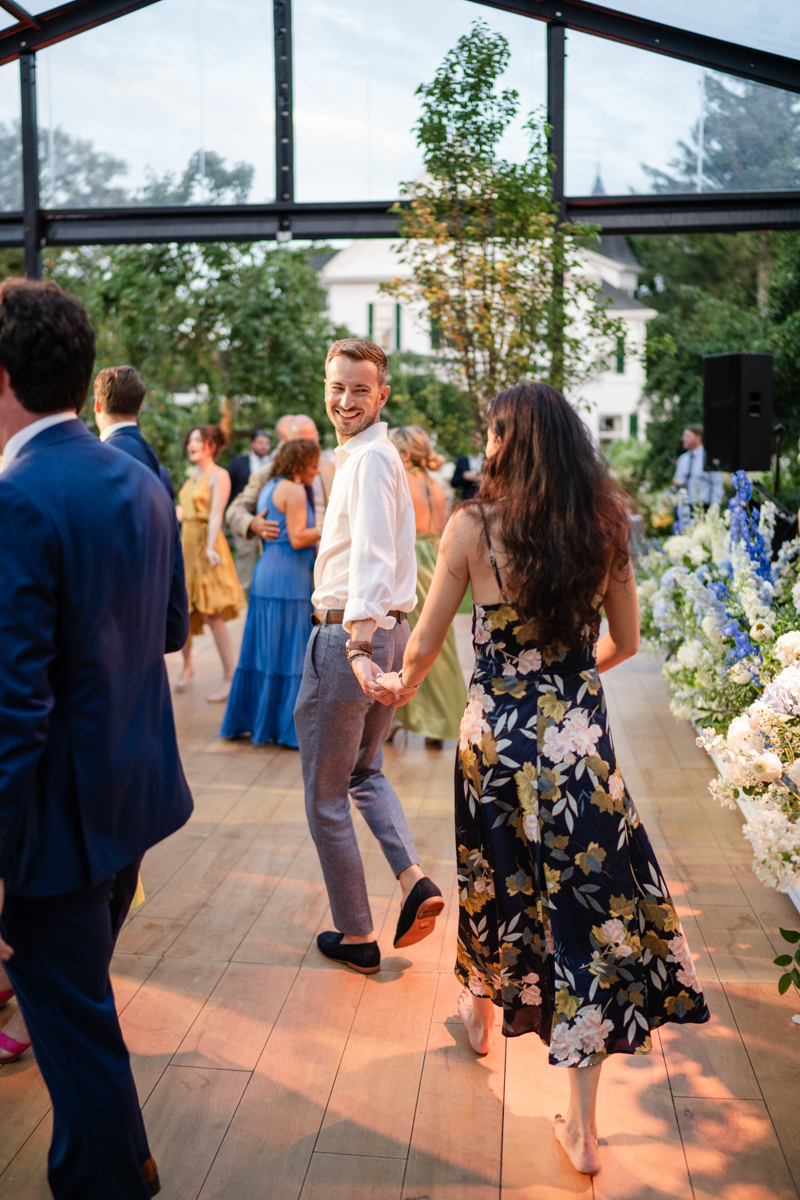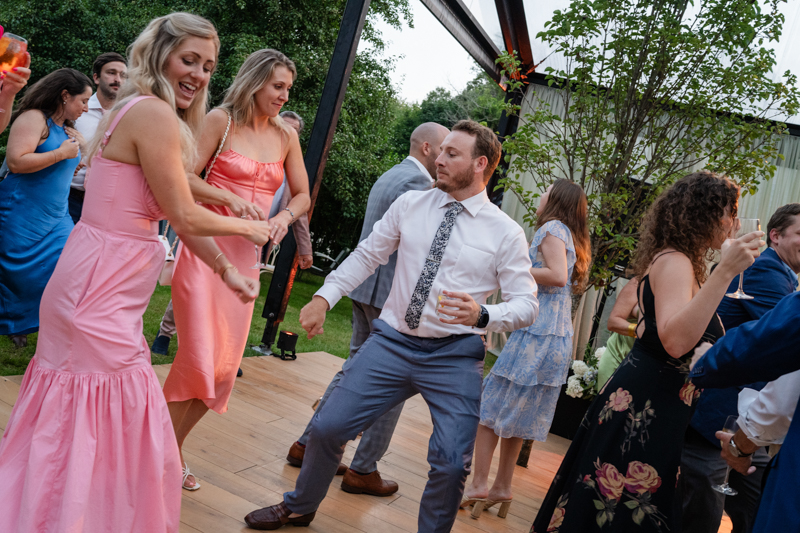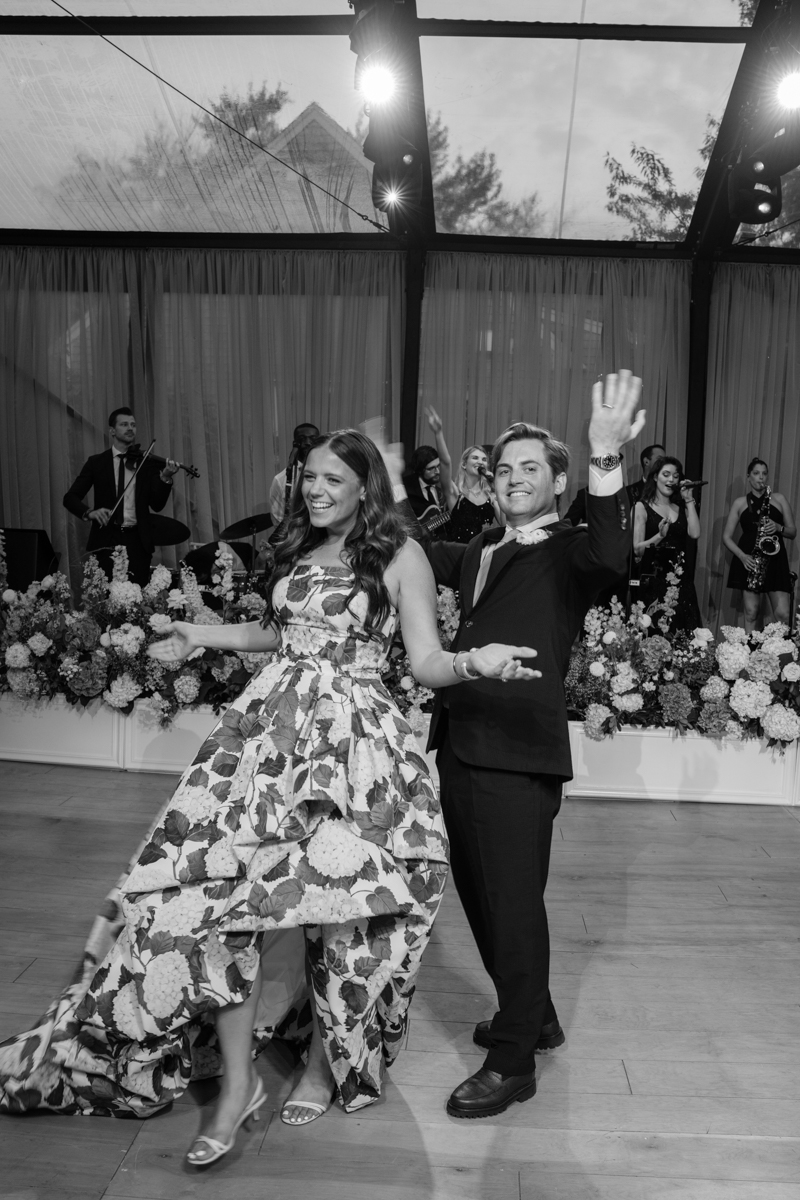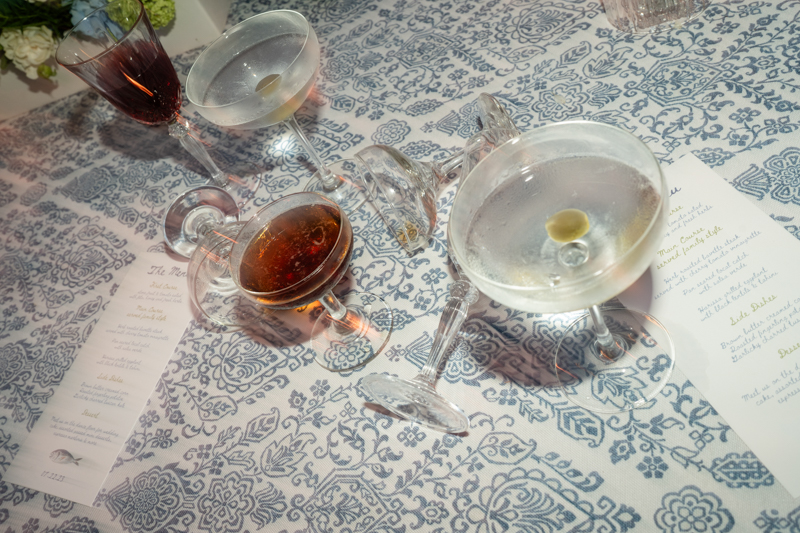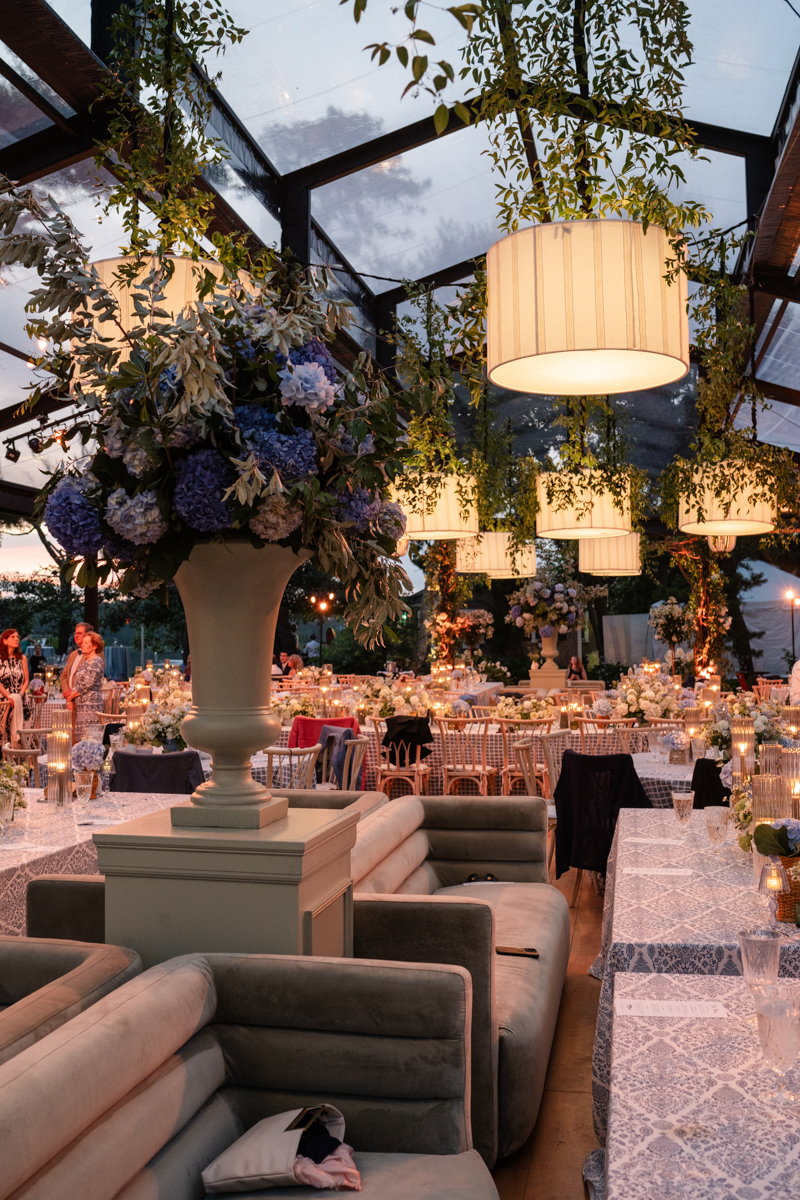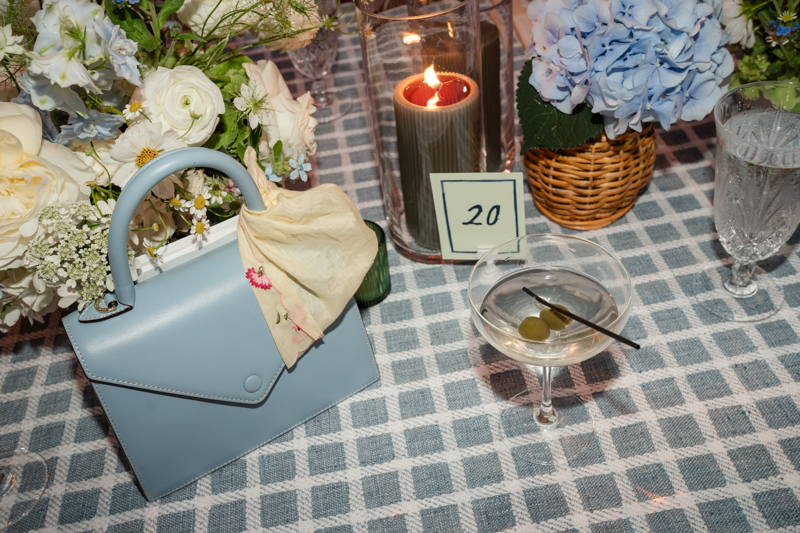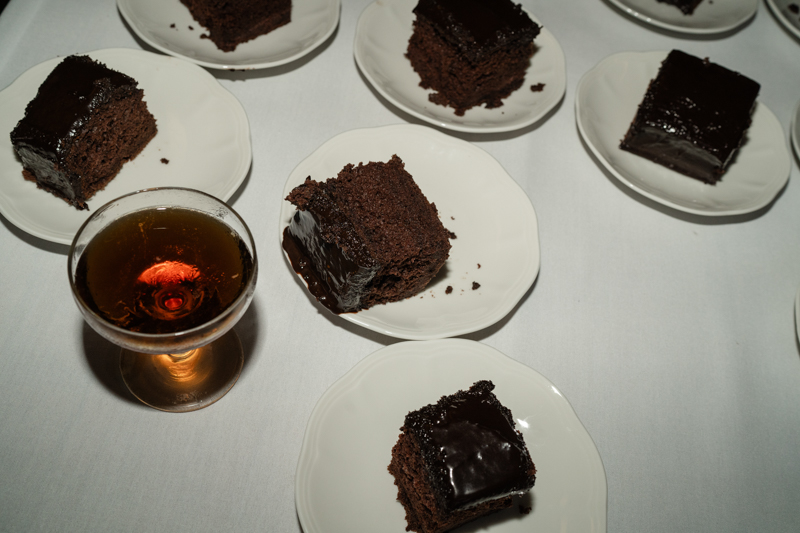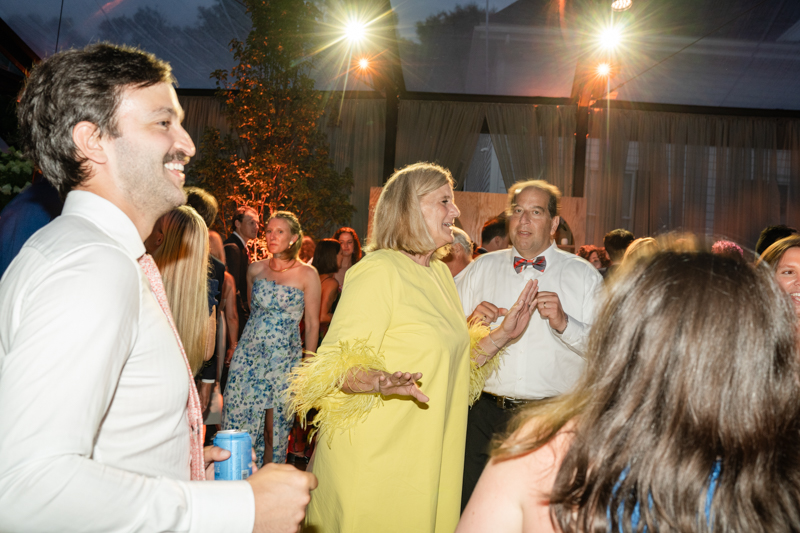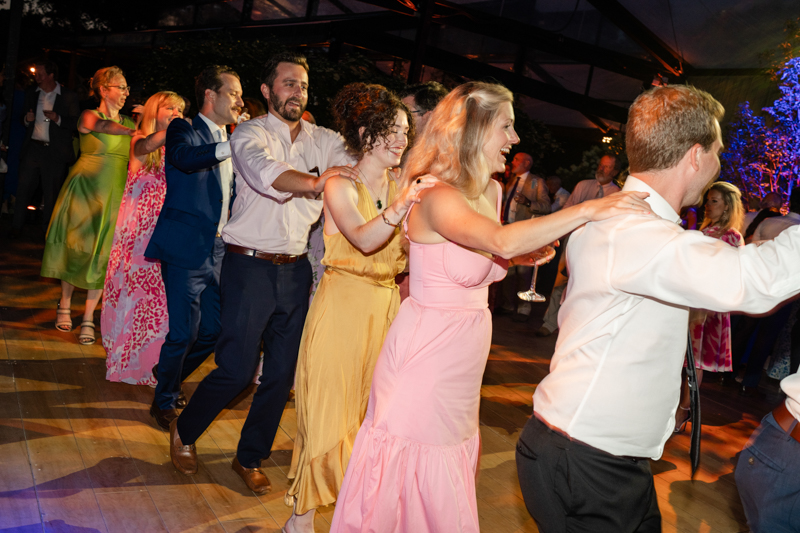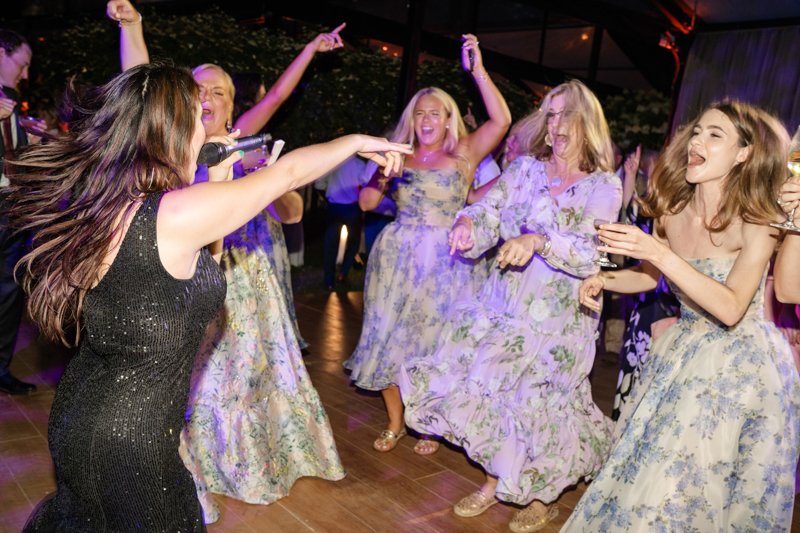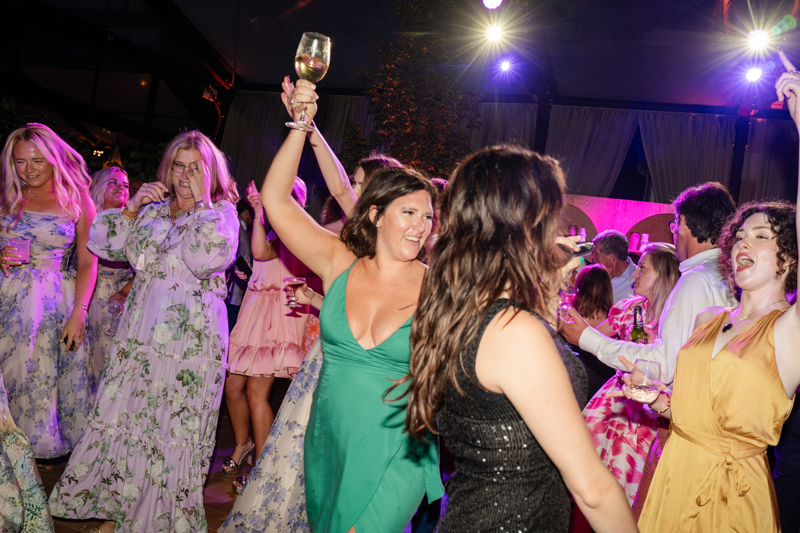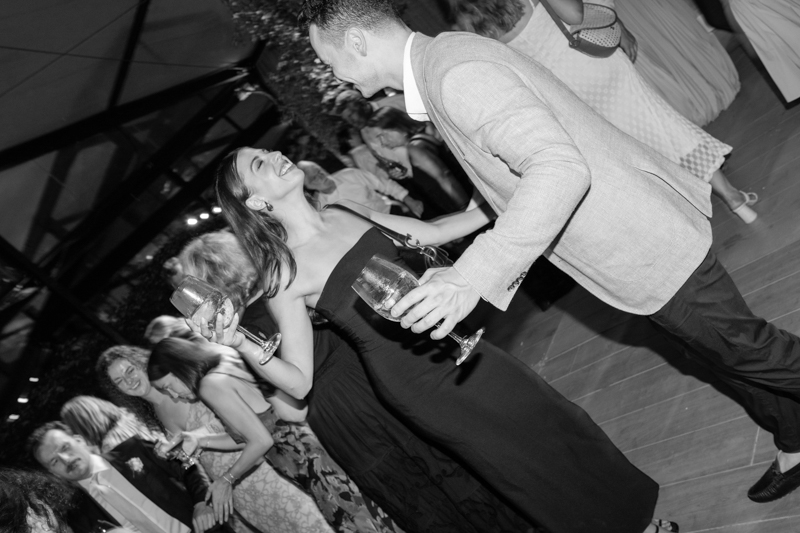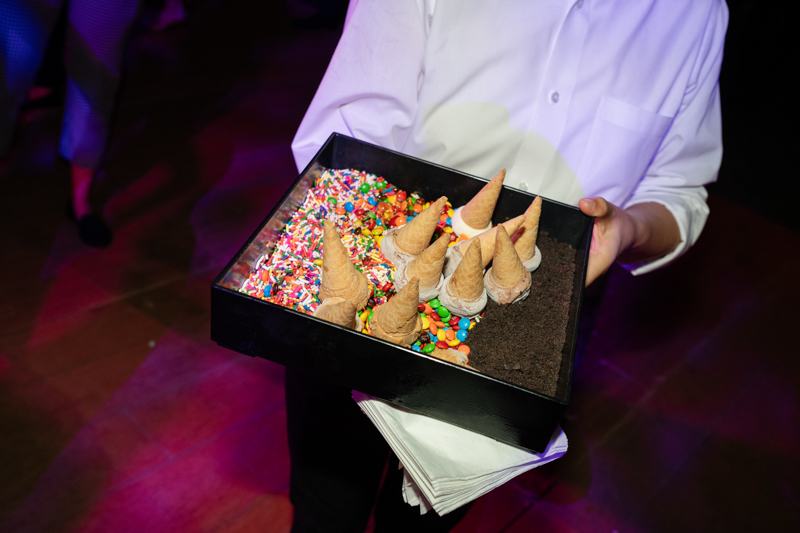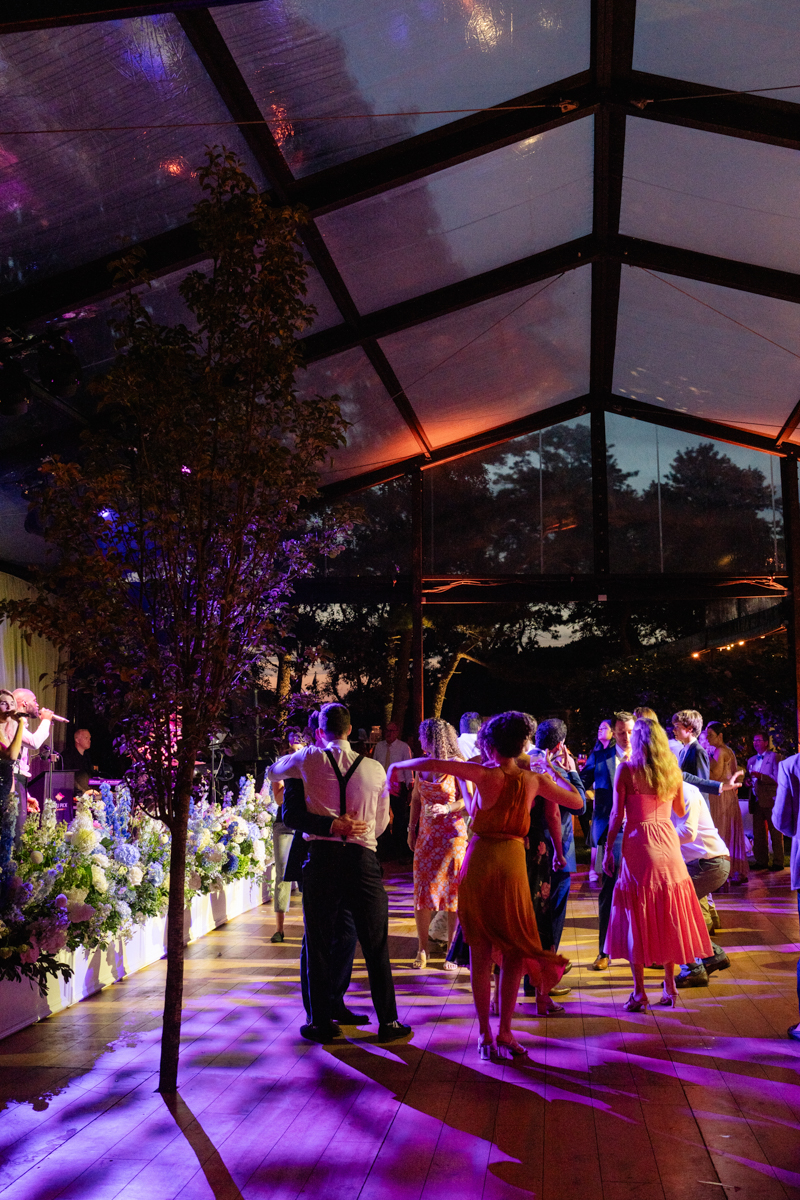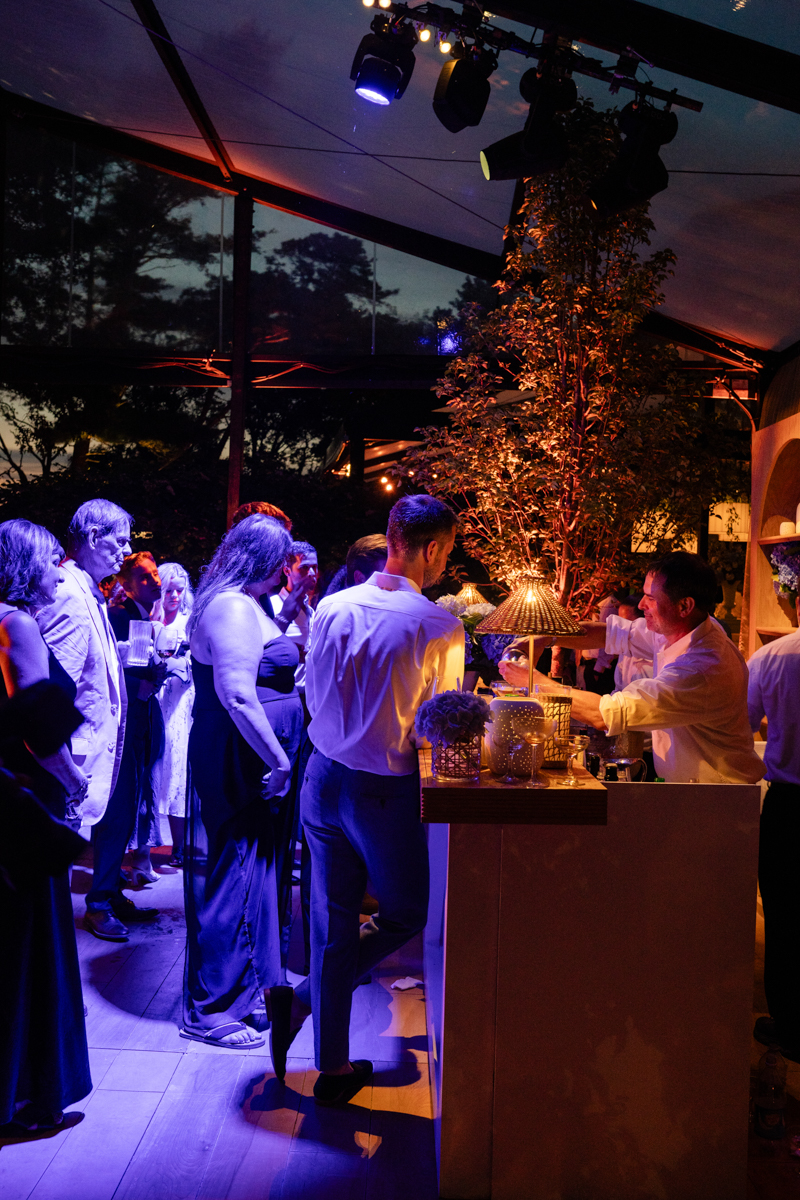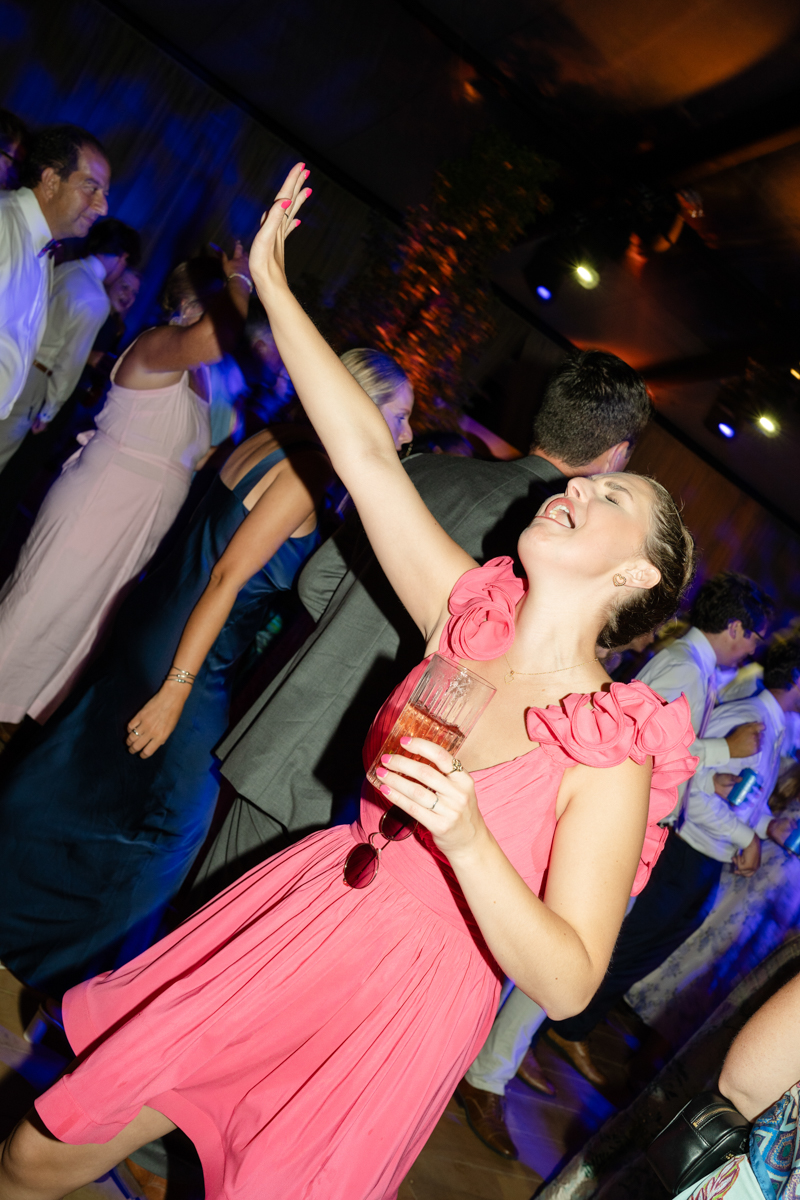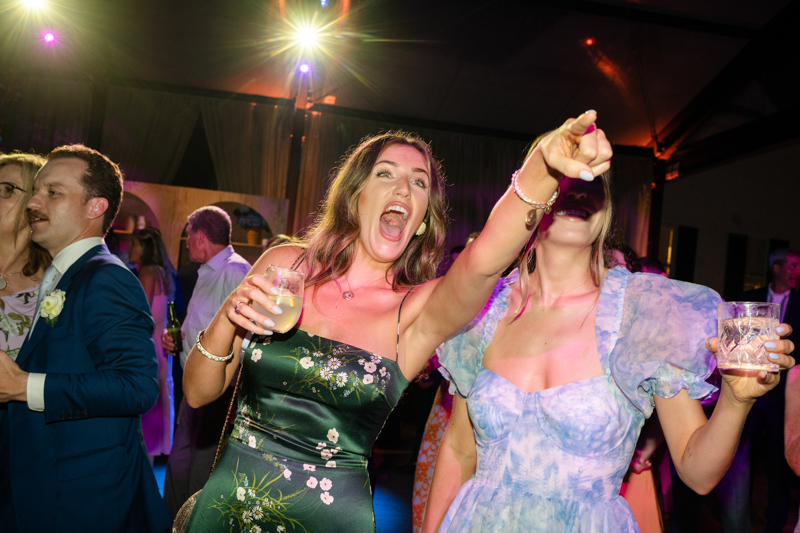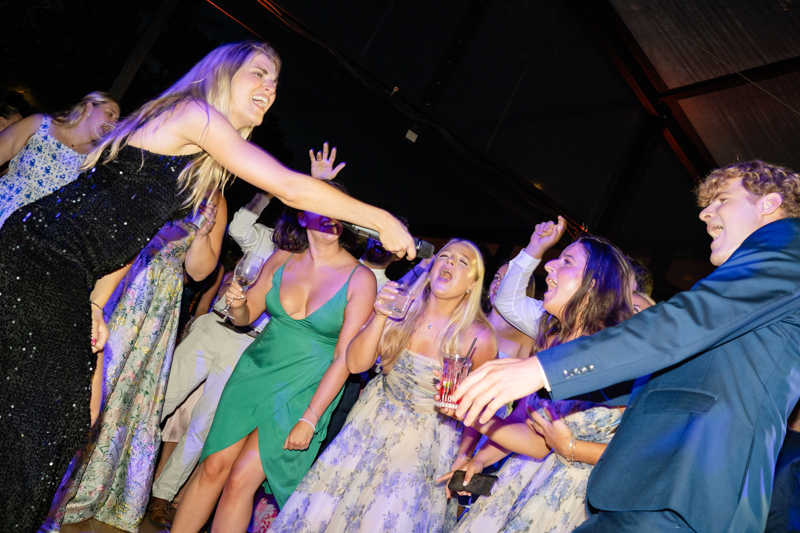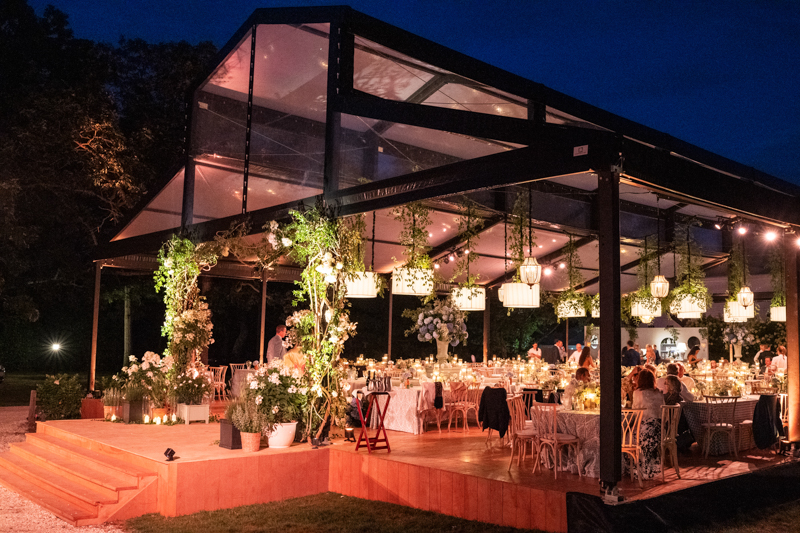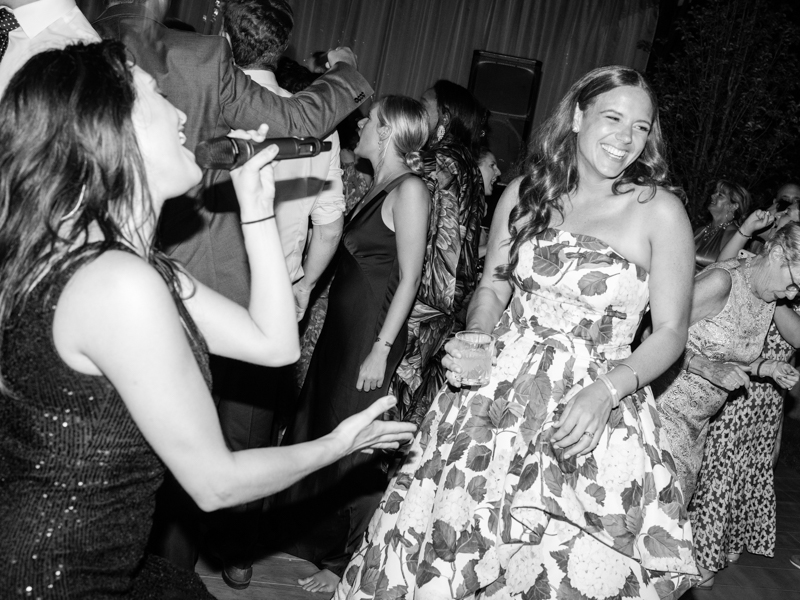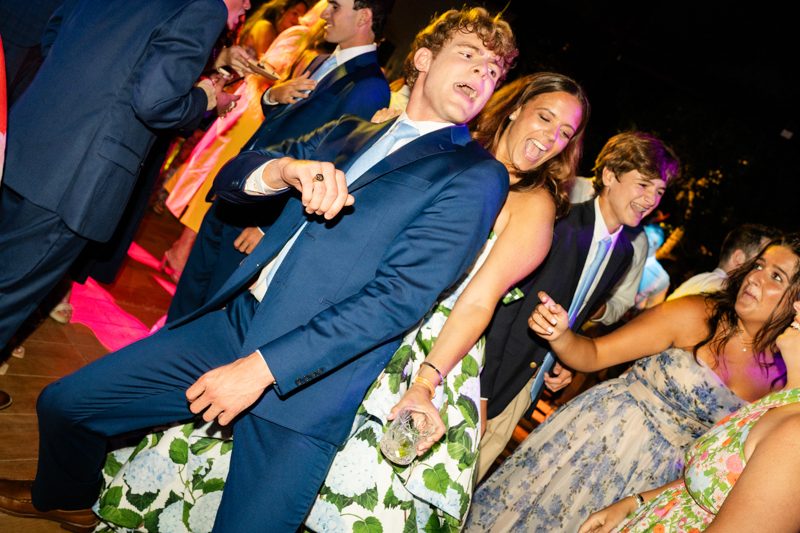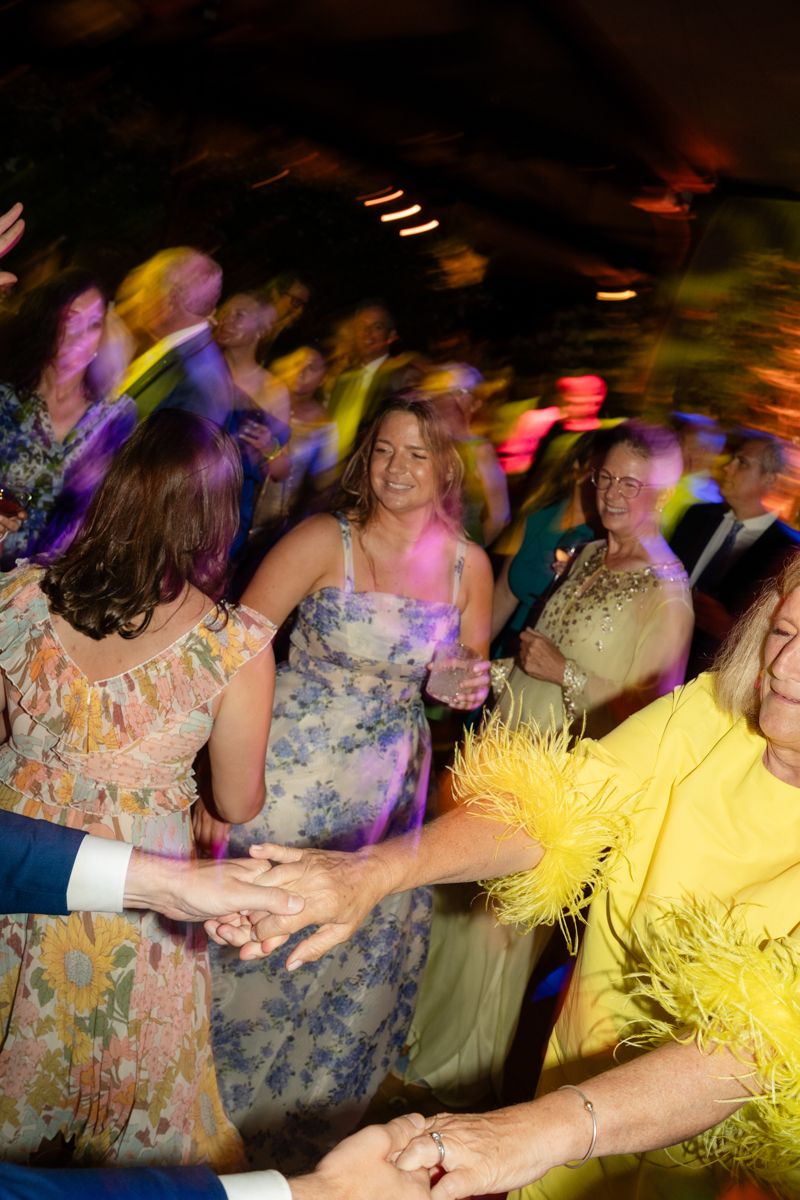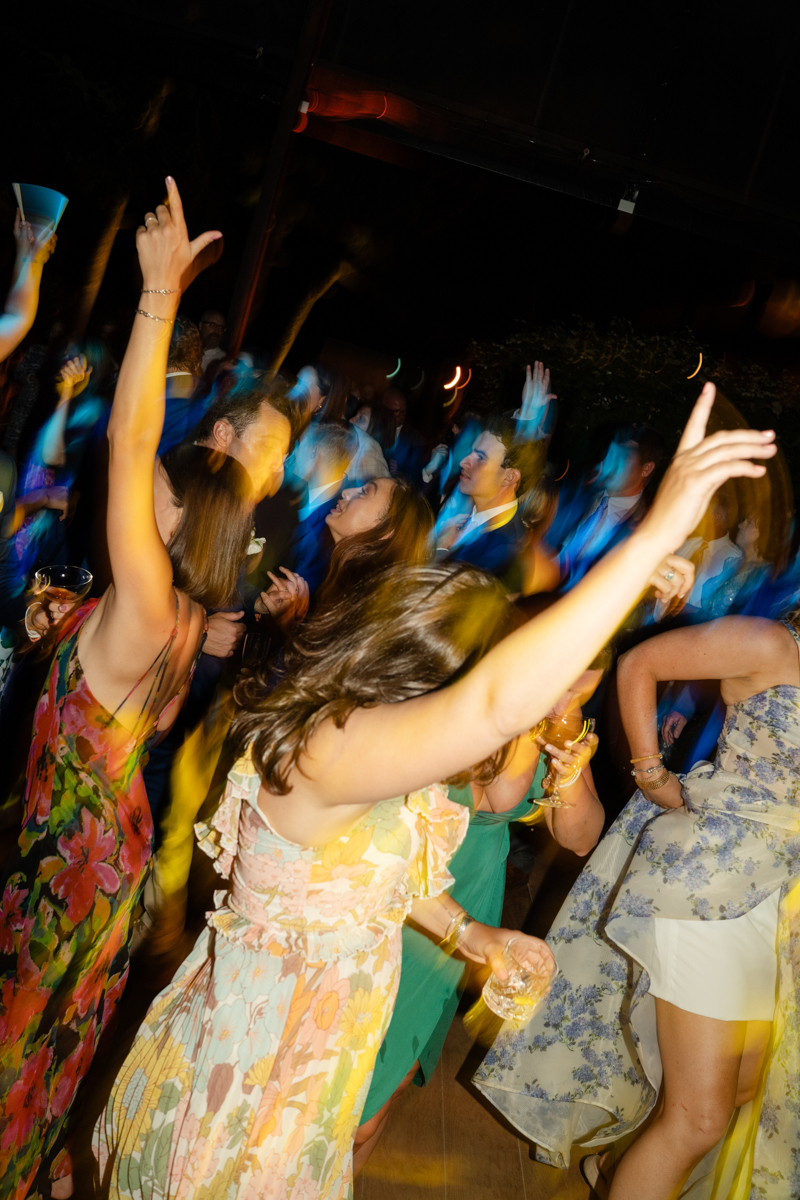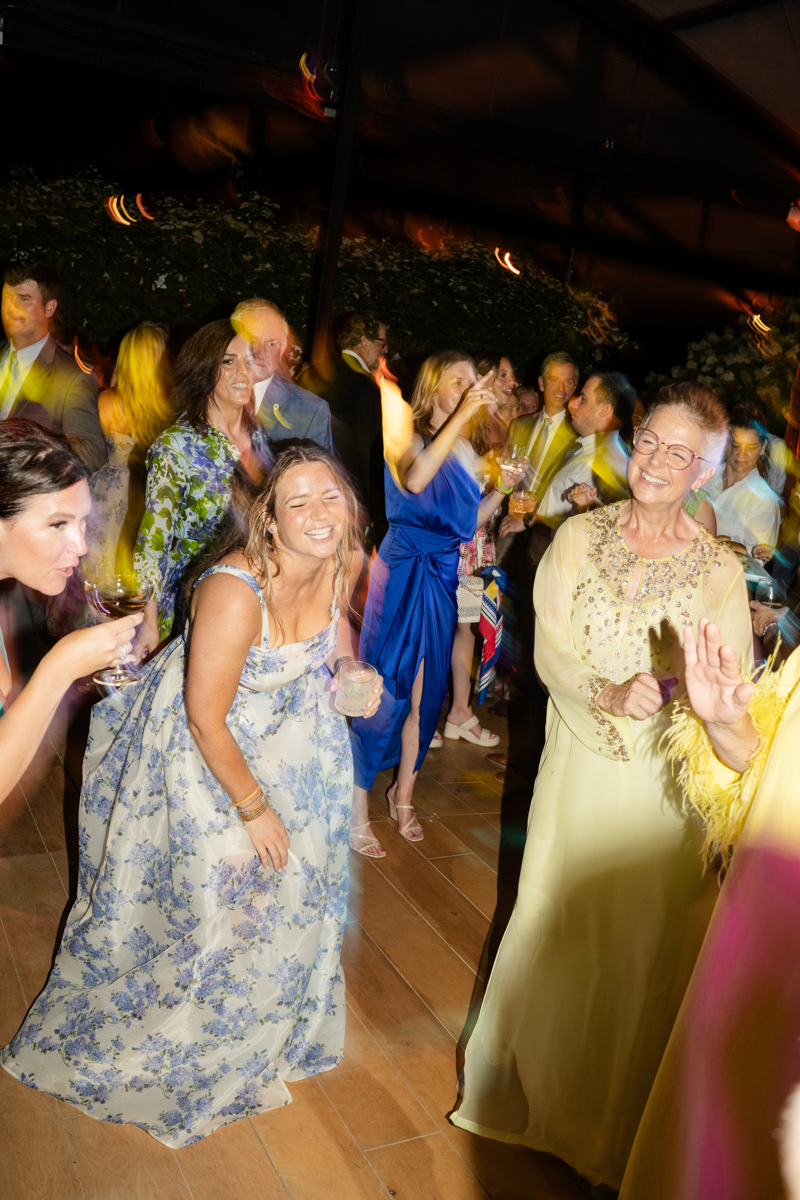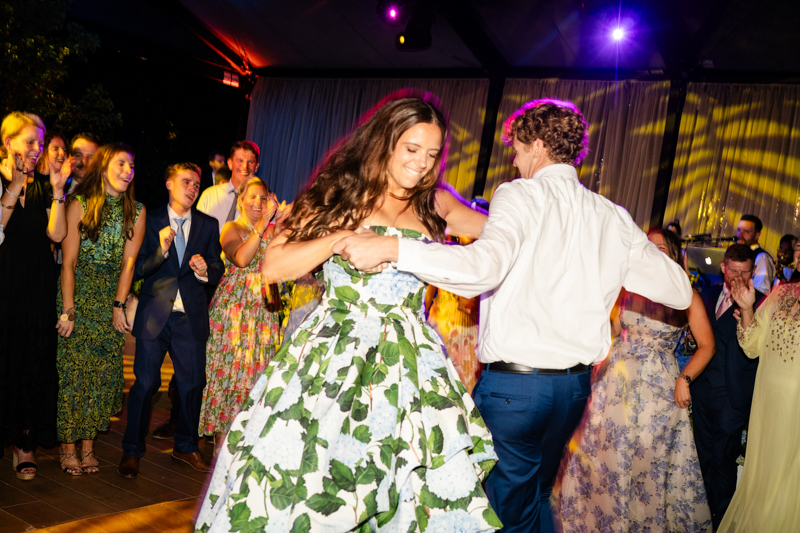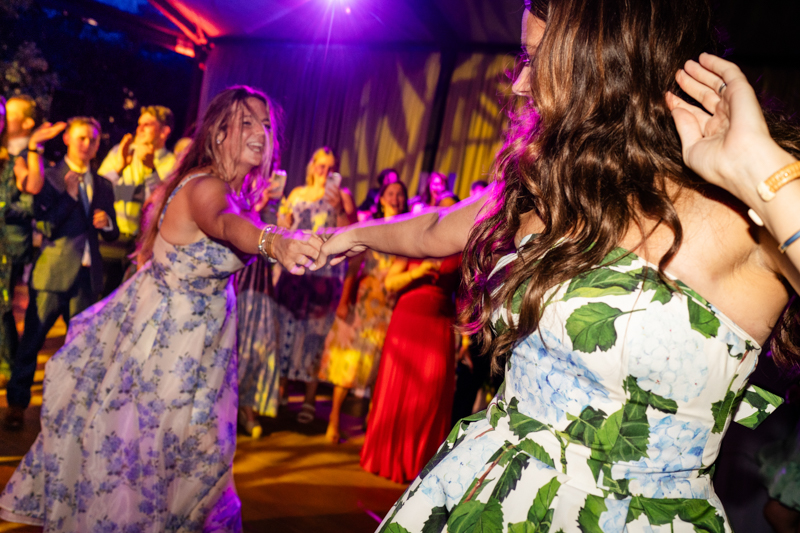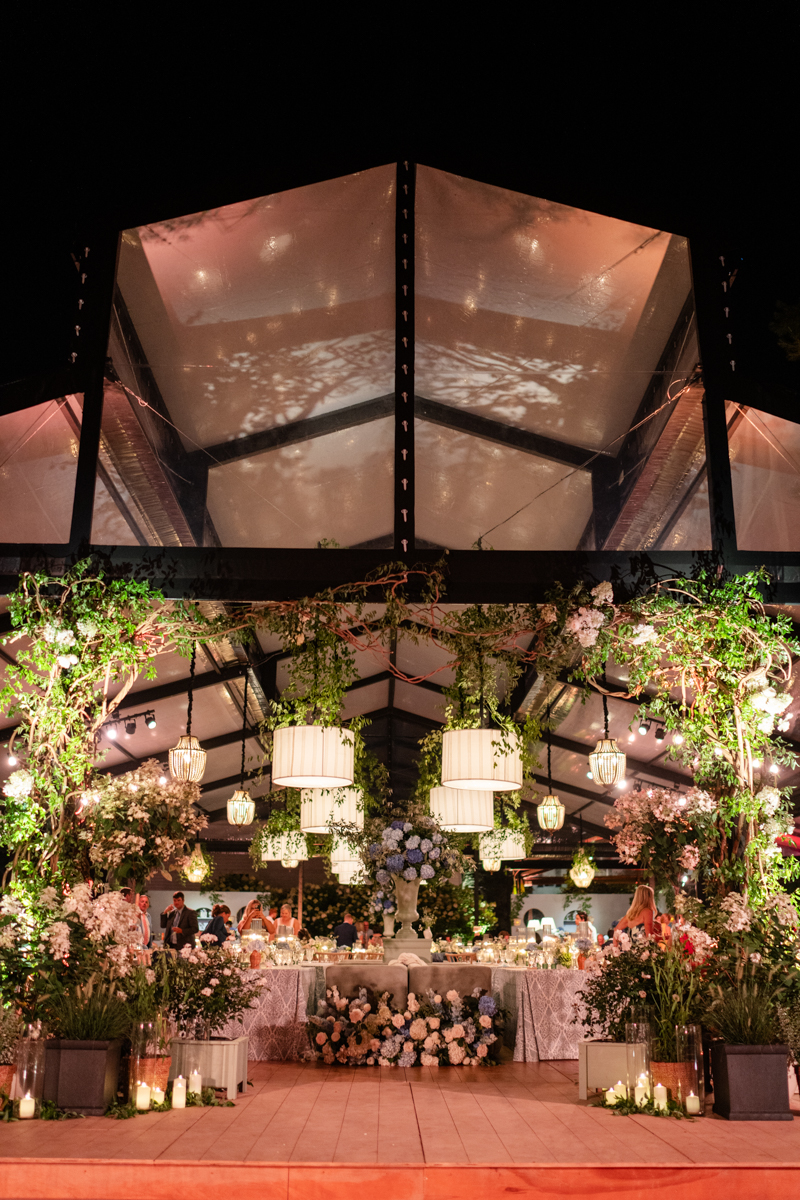 A Black Conservatory Structure Wedding Vendors:
Planning & Design: Always Yours Events
Photography: Jaimee Morse
Black Conservatory Structure: Peak Event Services
Catering: Forklife Catering
Rentals: Form Creative Services
Florist: J Landry & Co
HSP Event Production
Drape Art Designs
Band: You Pick Entertainment
Gown: Oscar De La Renta
Stationary: Fete Collection
Linens: Reverie Social
Video Team: Huxley Film
Valet: Atlantic Parking Services
Transportation: Cape Destinations