Newport Rhode Island Mansion Wedding at The Chanler for Kara & Mike. One of my favorite places to visit is Newport Rhode Island so I am so excited that my wedding photography takes me there on the regular. This time I had the chance to shoot at The Chanler on Cliff Walk. It's a beautiful mansion that has been renovated to its former glory. It looks out of the ocean and beach and looks phenomenal on foggy days like the start of Kara & Mike's was.
The day started off at The Chanler where Kara got ready with her bridesmaids and family. The room she got ready in was nothing short of elegant and regal- perfect for your wedding day. Kara got dressed into her custom dress that she designed with a deep back, short sleeves, and the perfect bow on the back. It was one of my favorites that I've seen thus far.
They had their ceremony just down the road from The Chanler at a little church. Kara showed up in a vintage car with her parents and then left the ceremony with her new husband afterwords.
The guests enjoyed cocktail hour out on the front lawn with signature cocktails for the bride and groom that were accompanied by stirrers that had pictures of each of them when they were little. Kara's vision for the reception was that it would look like you were dining at a flower farm. A flower farm, on the ocean, in a mansion- my favorite type of place. So the flowers were simple, kept long and tall, just like how they would be if they were still growing in a field.
Thank you to Infinite Events for their impeccable job of keeping everything running smoothly all day long! Excited to be working with them in Arizona sometime soon! And thank you to Newport for being fantastic, yet again.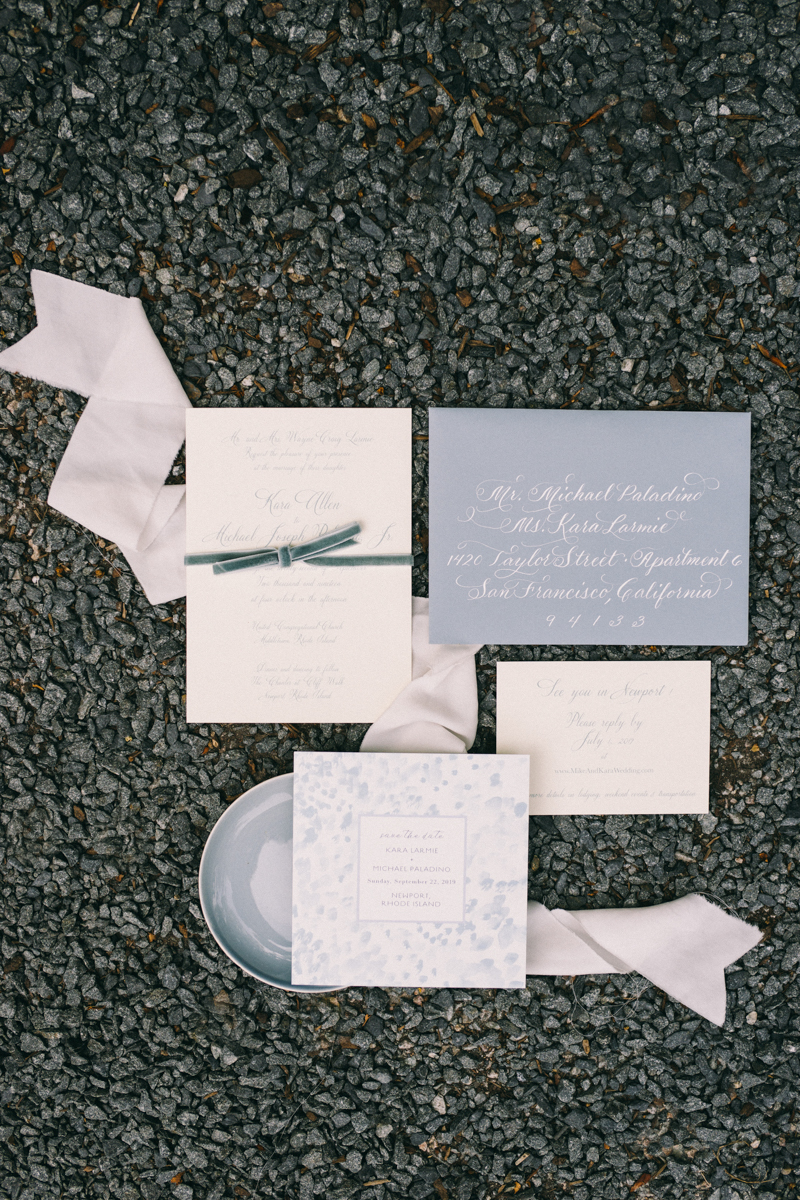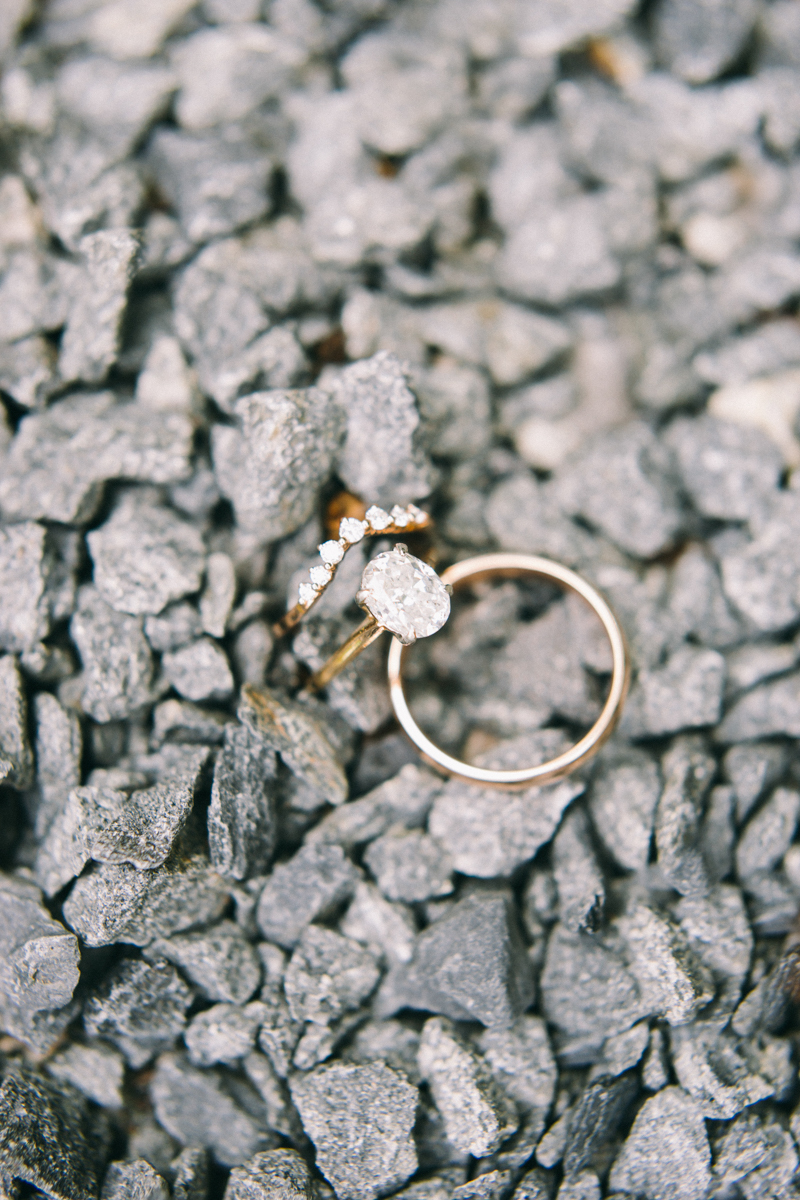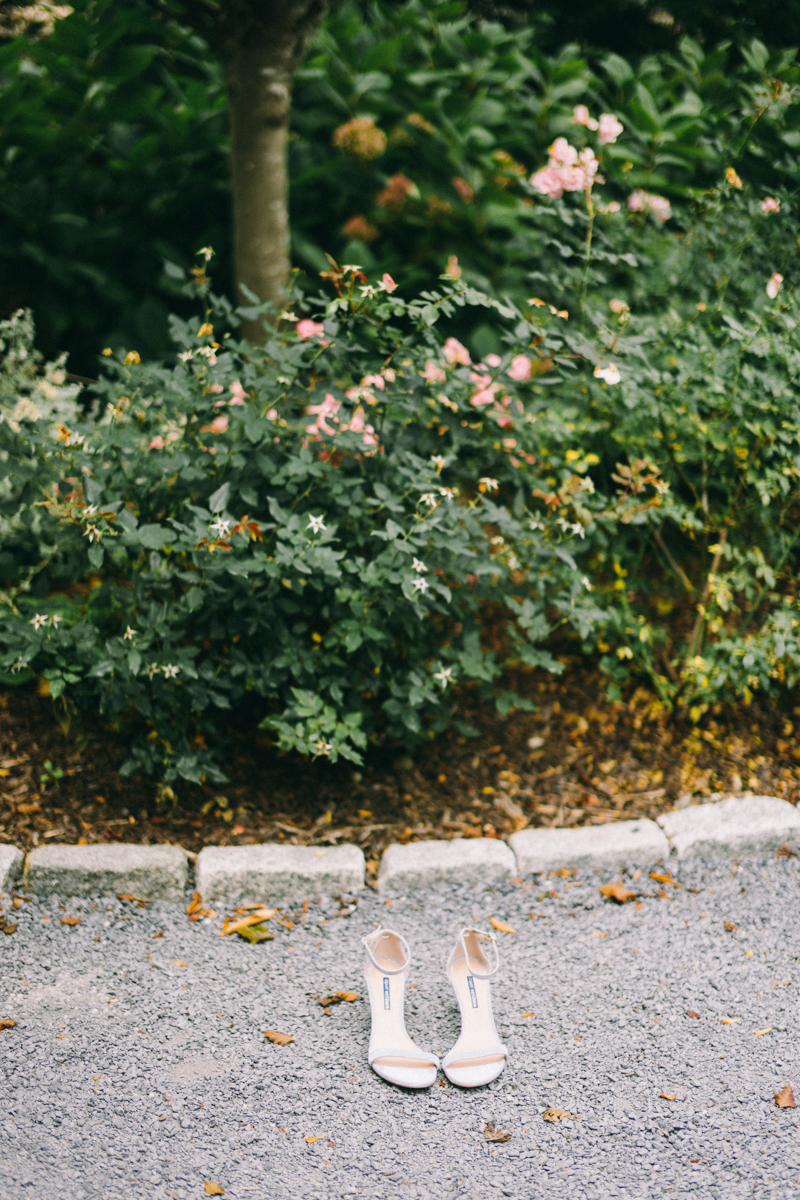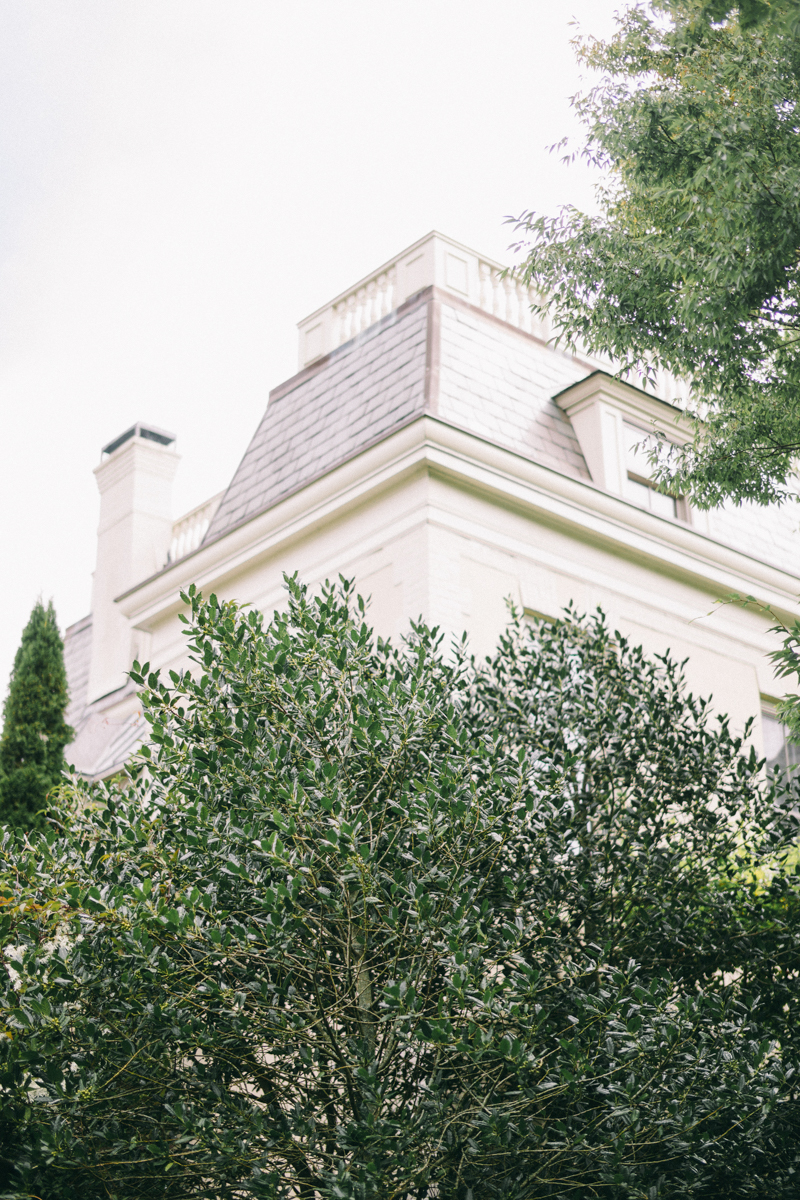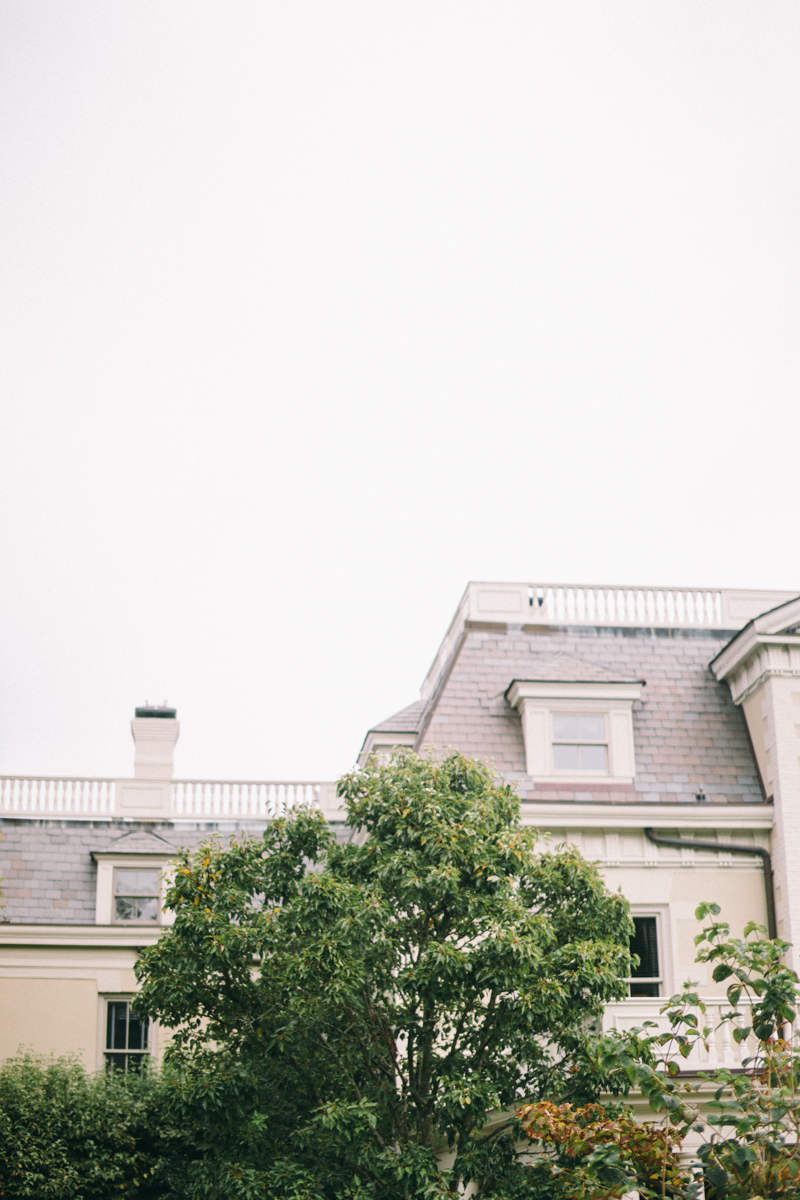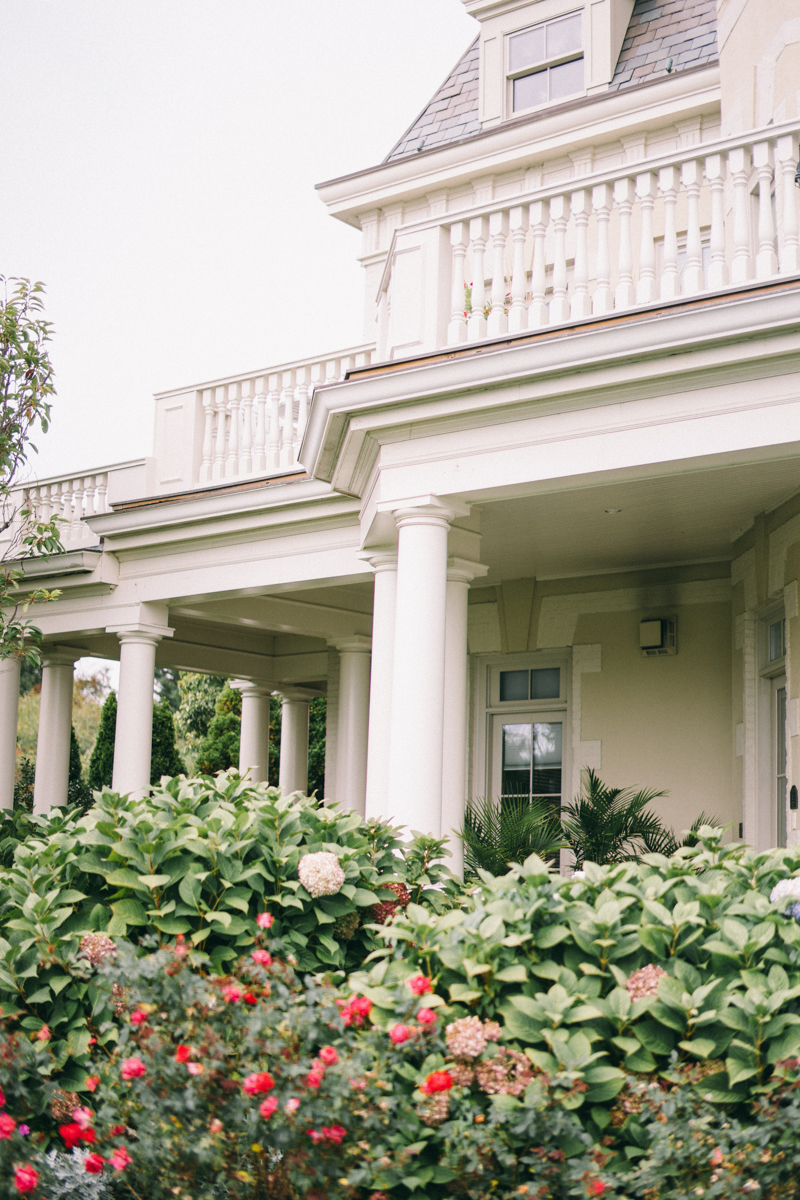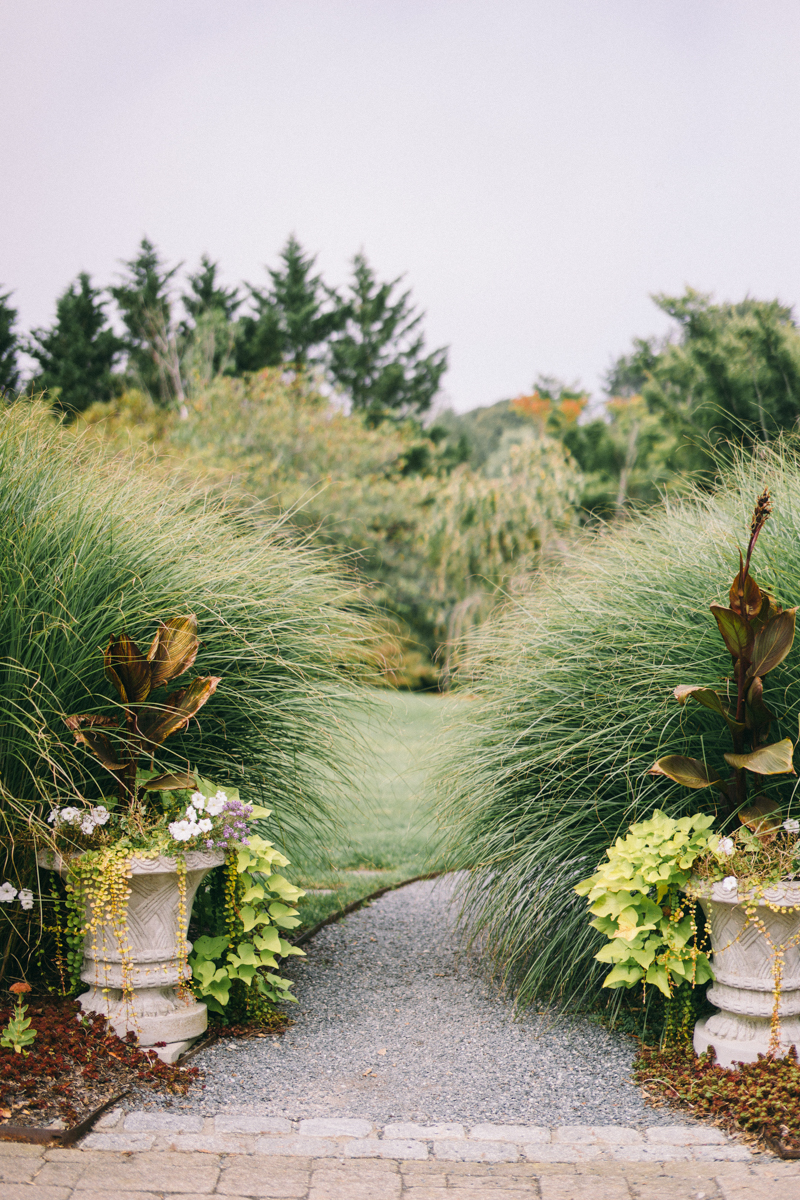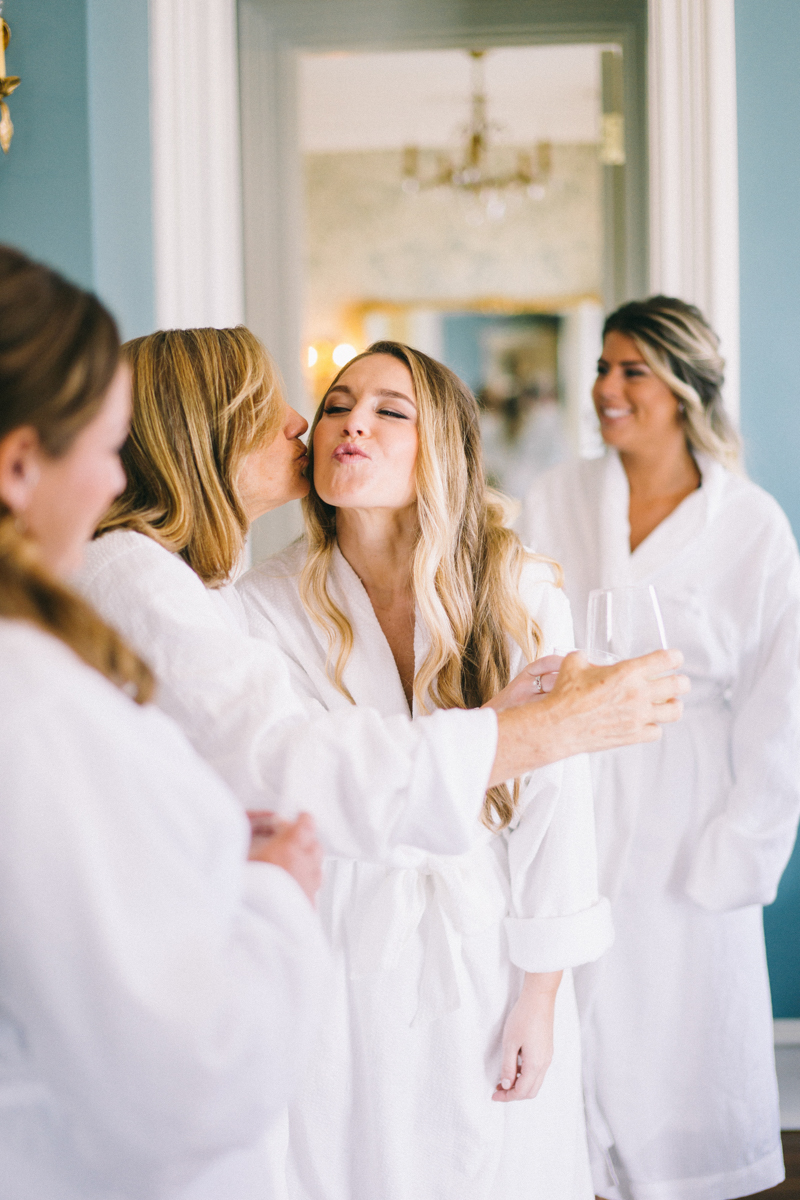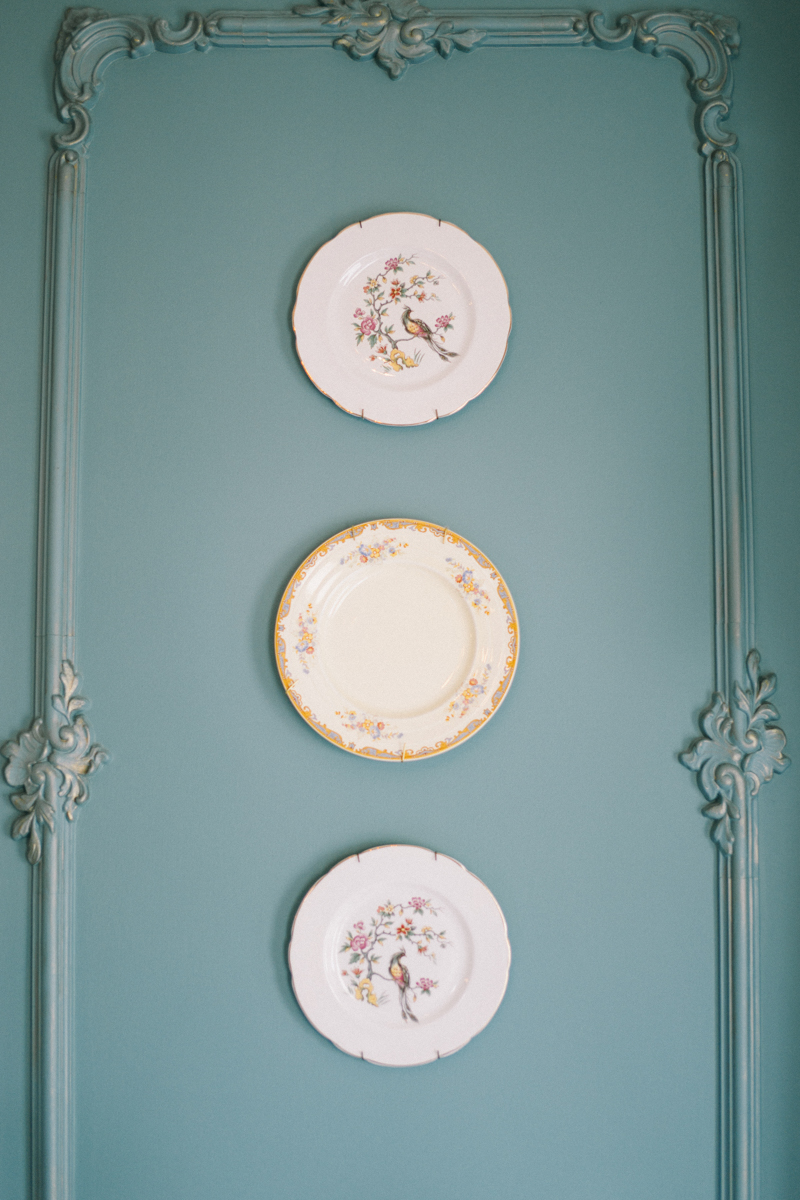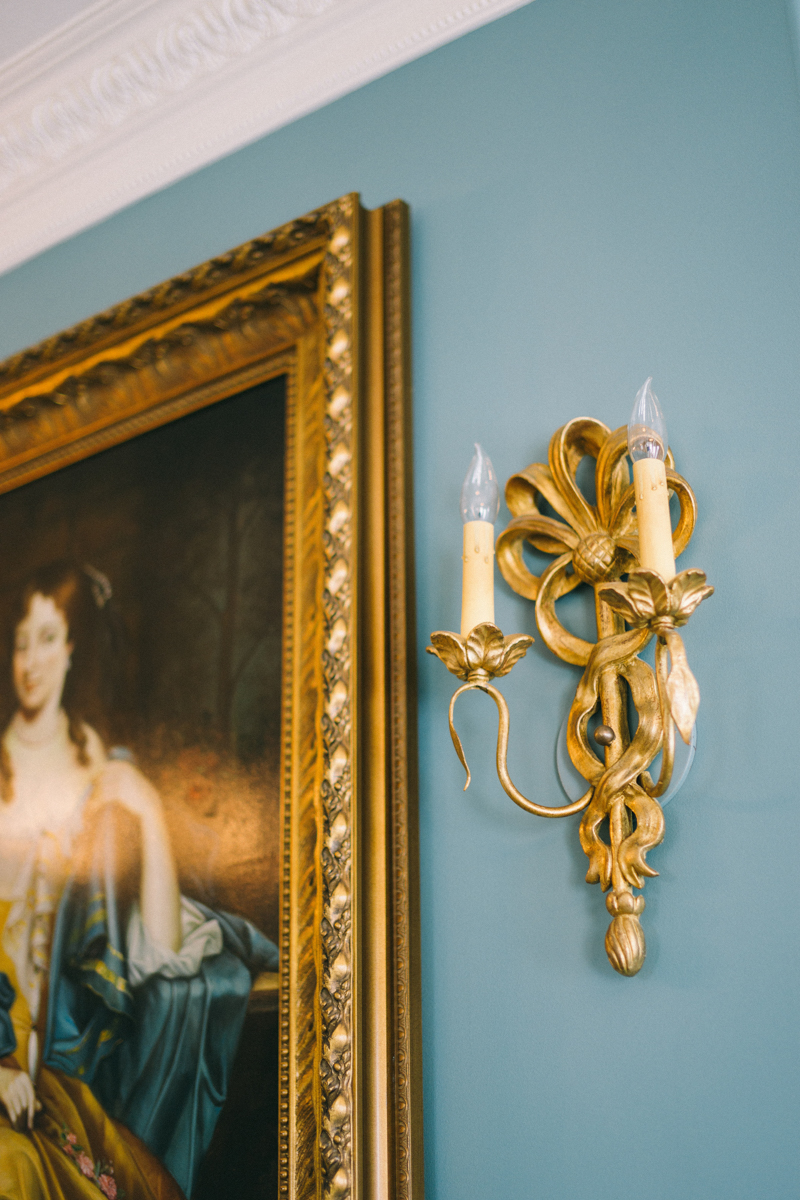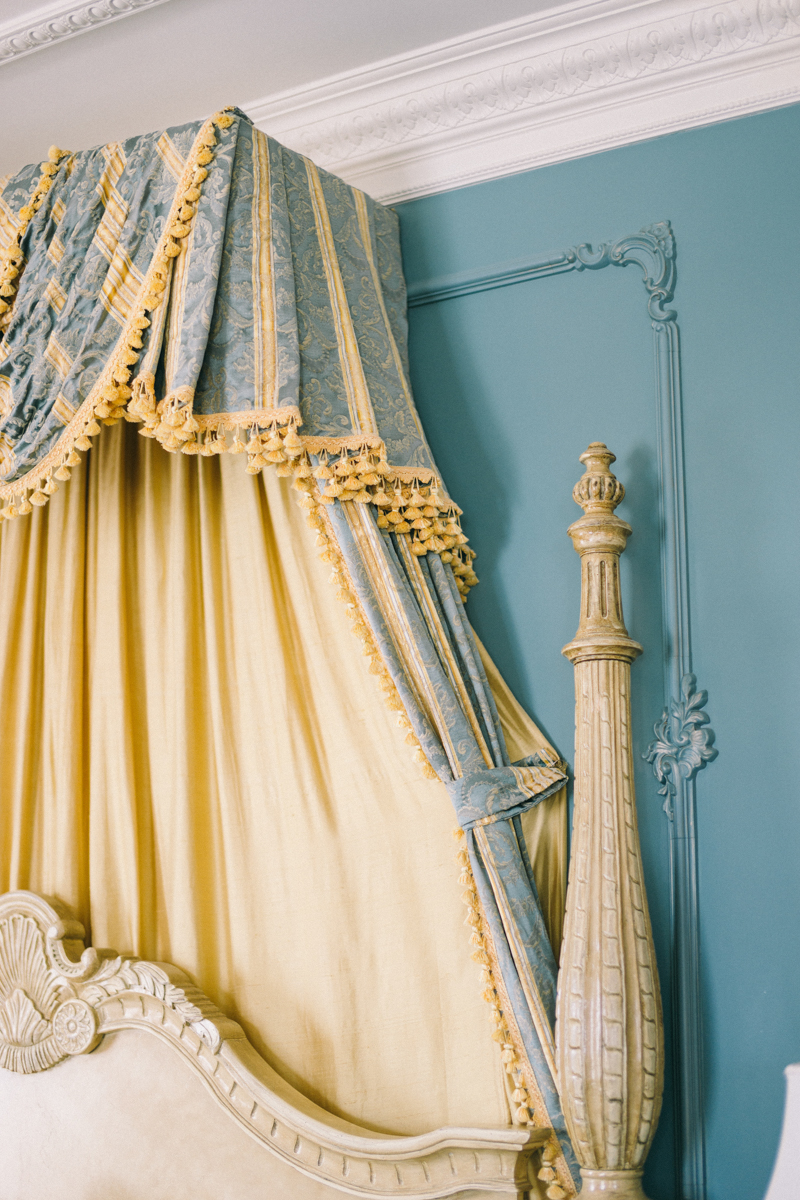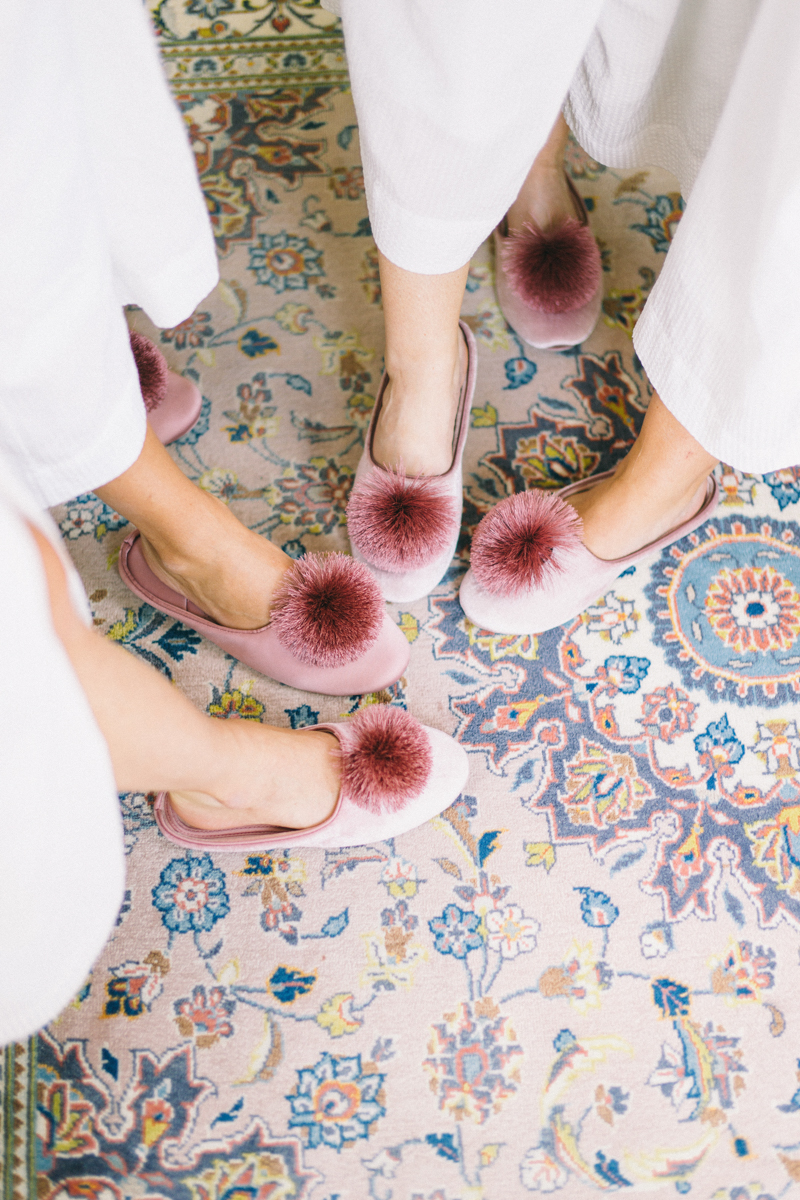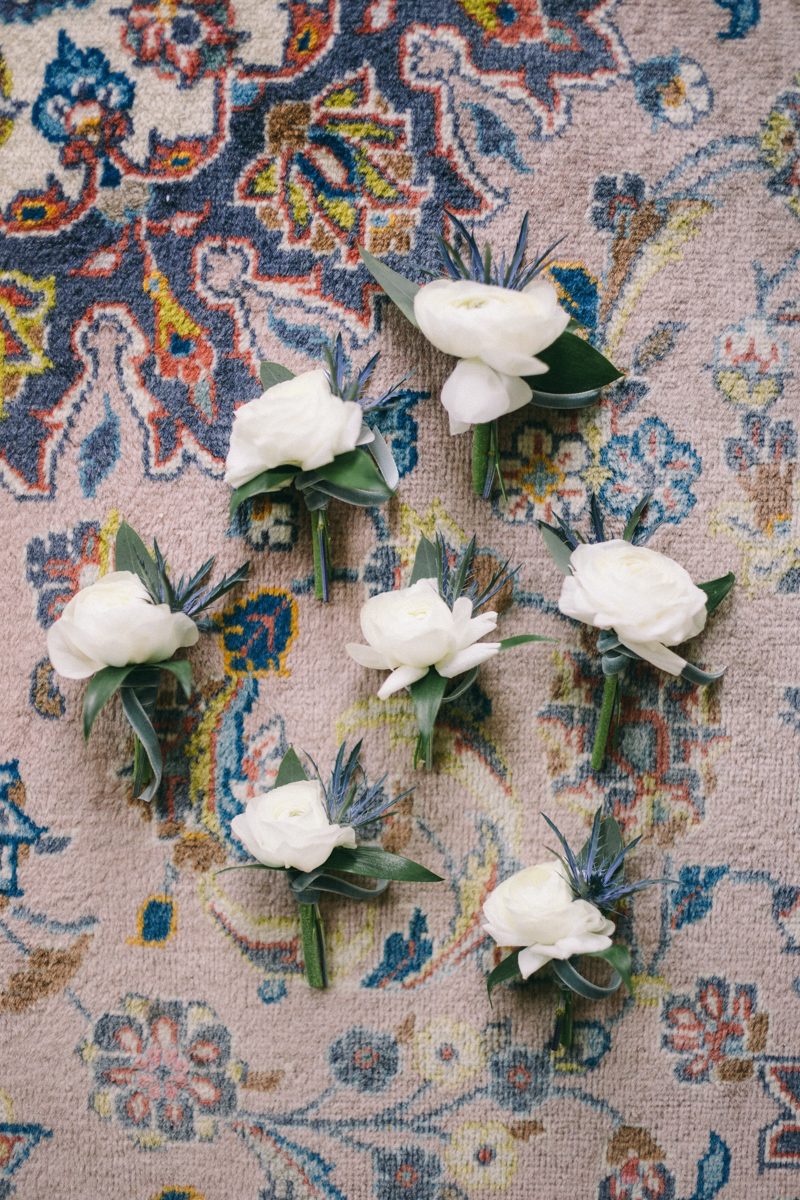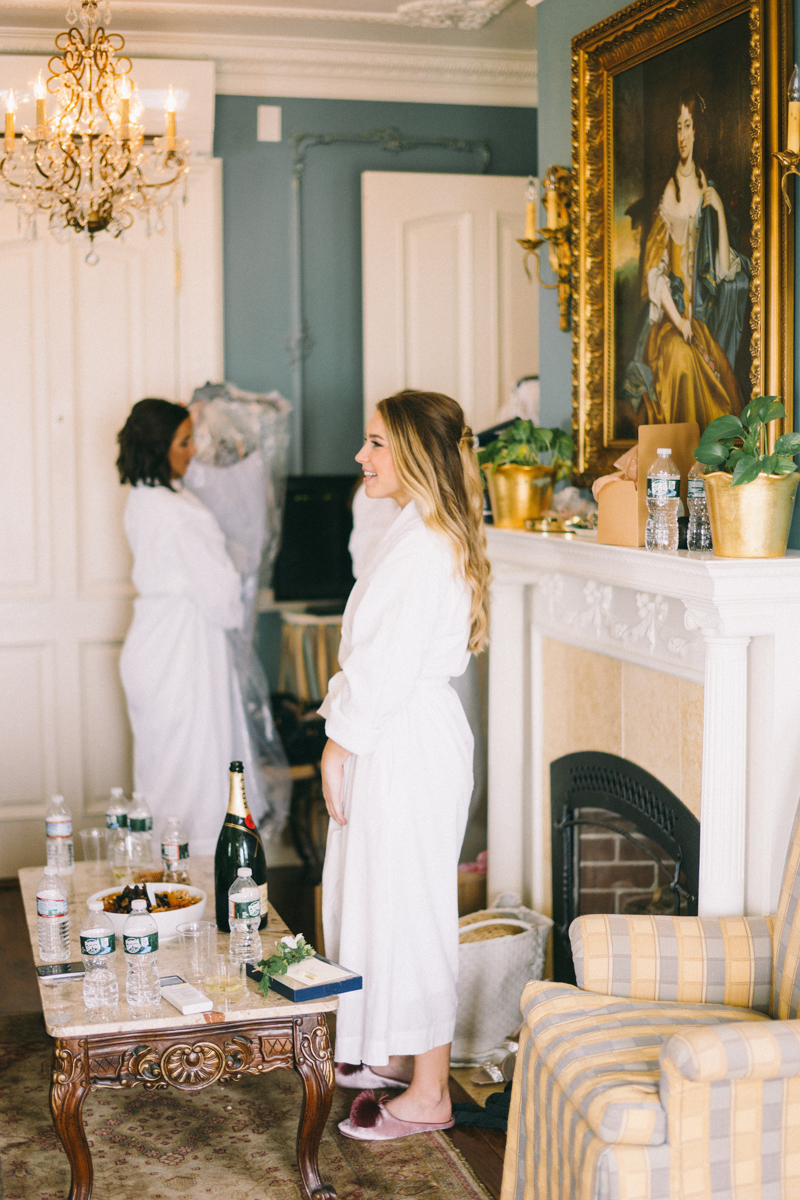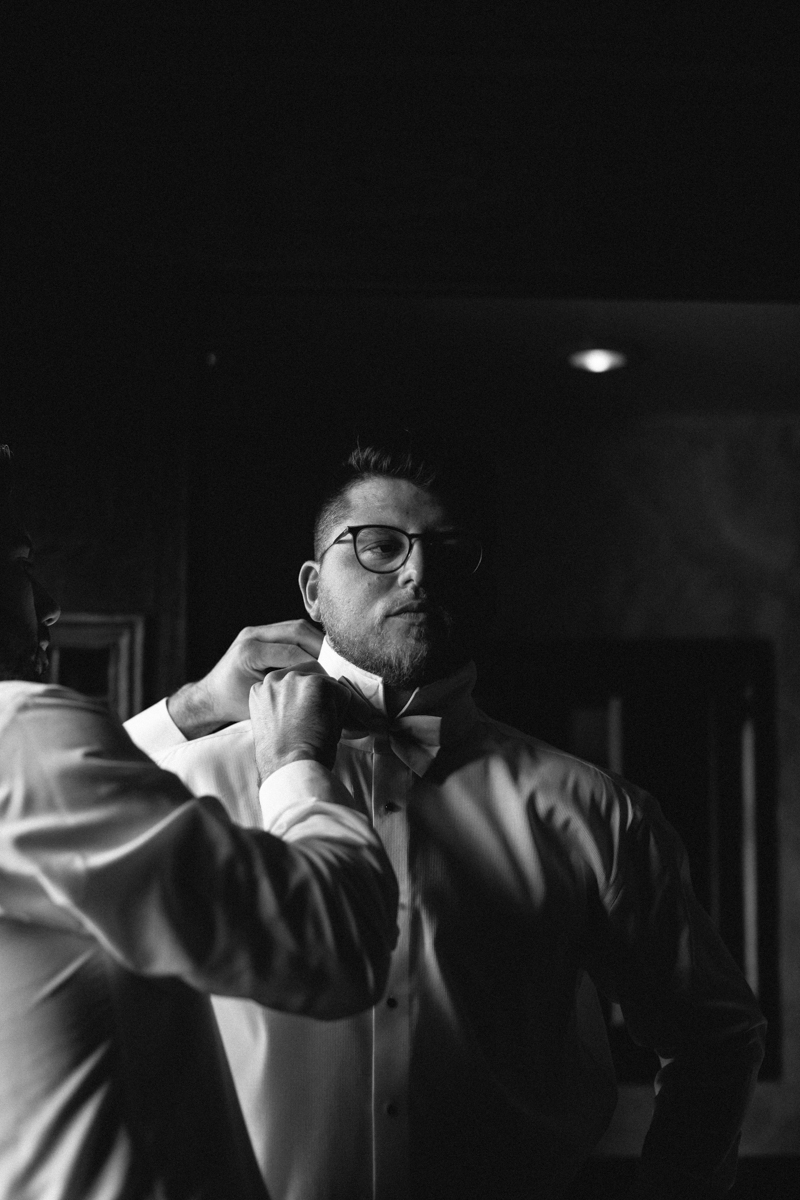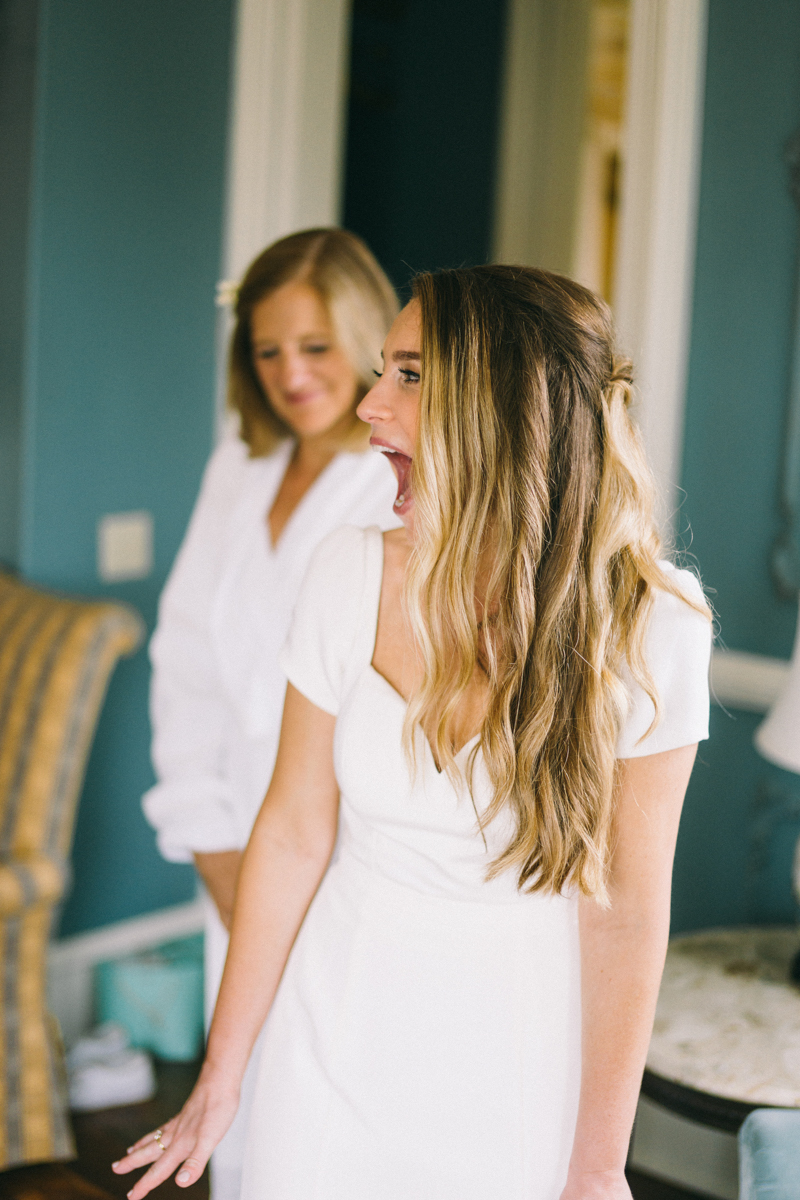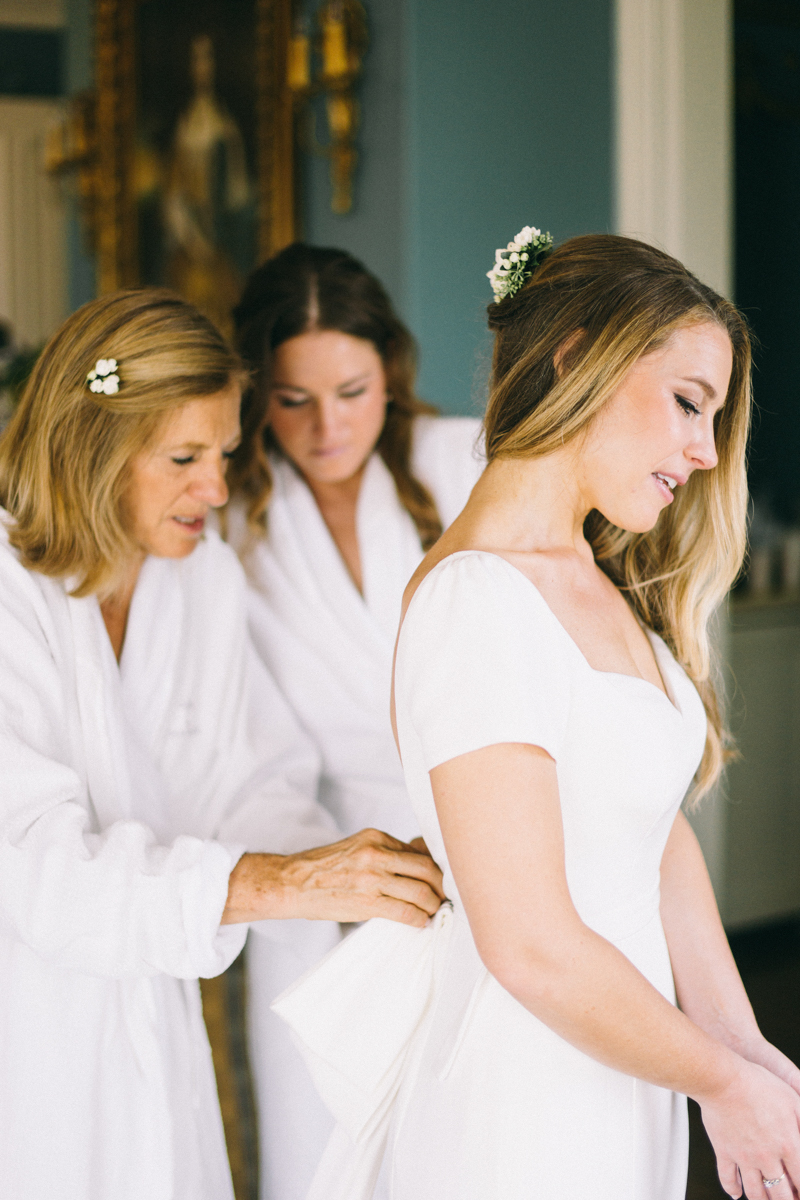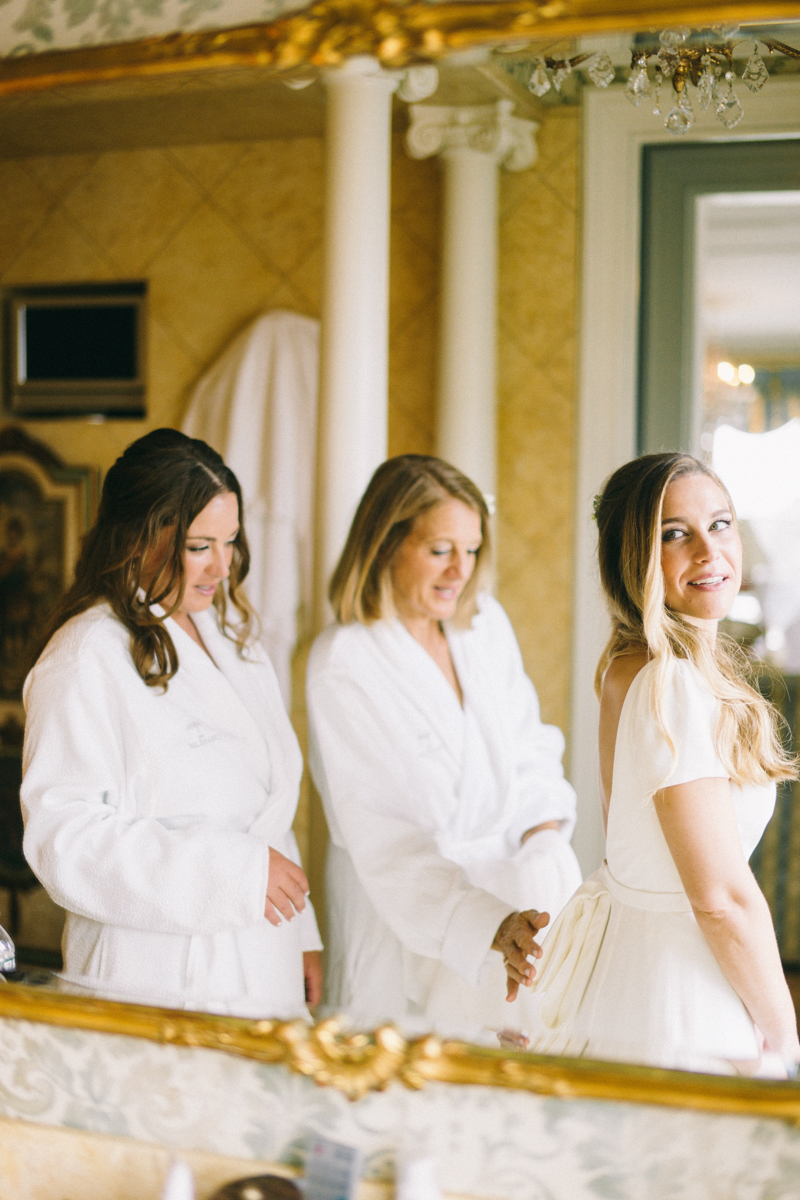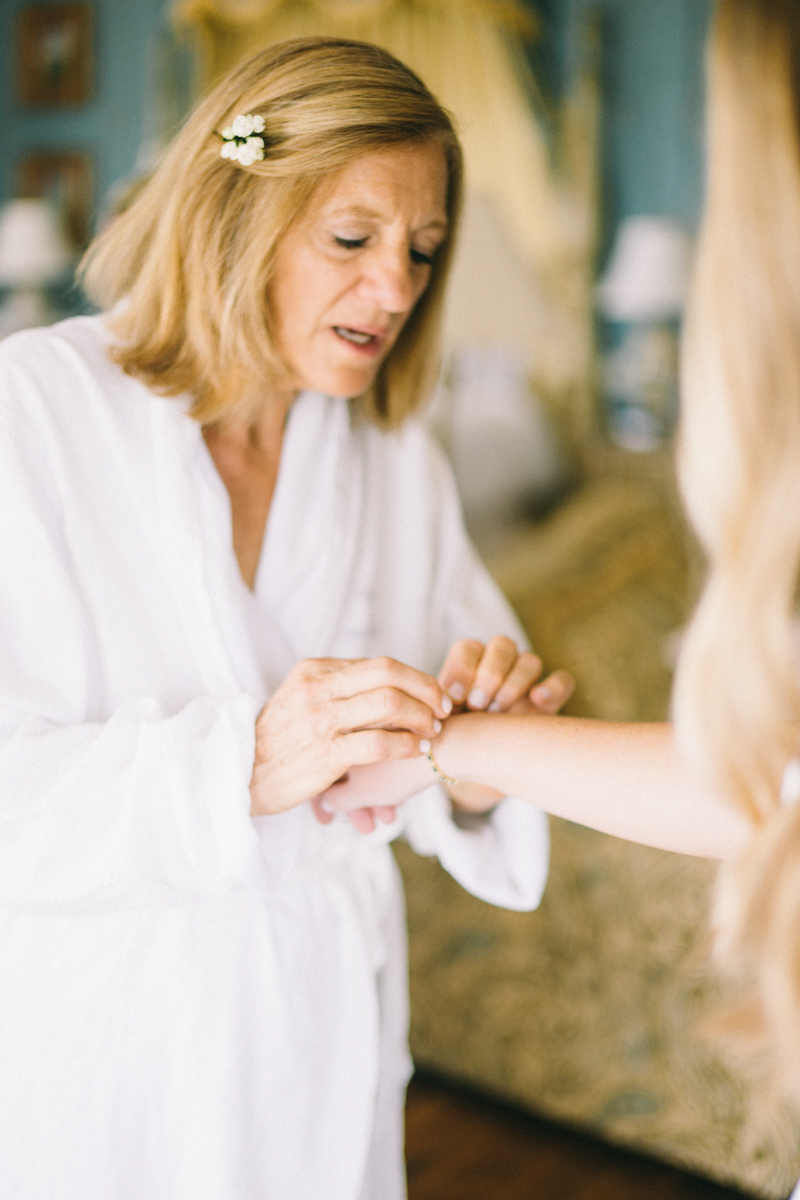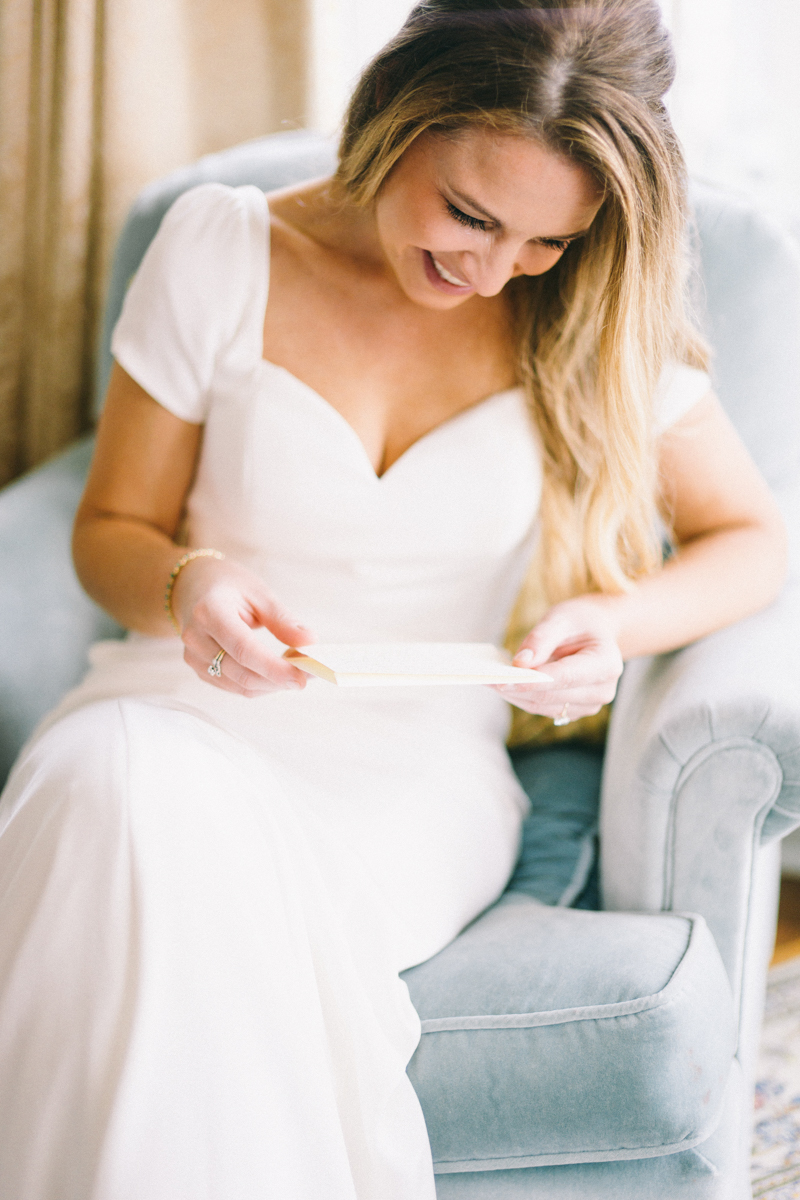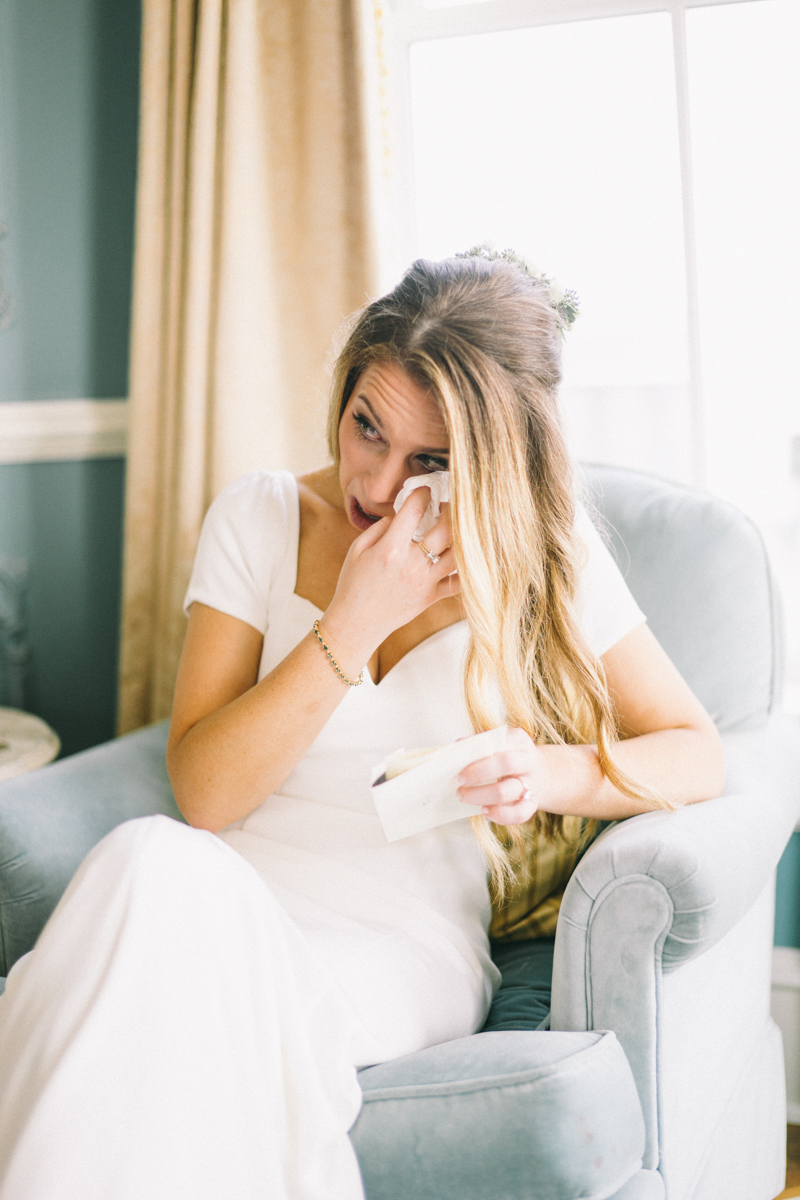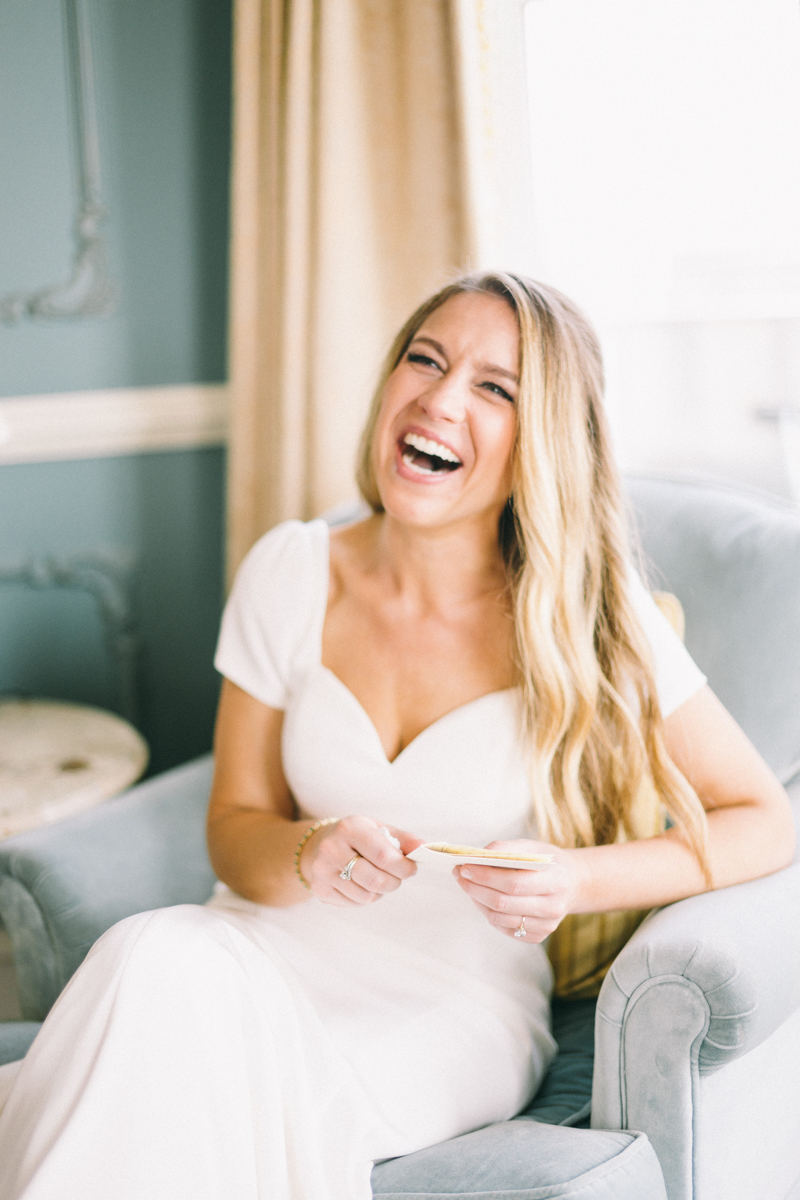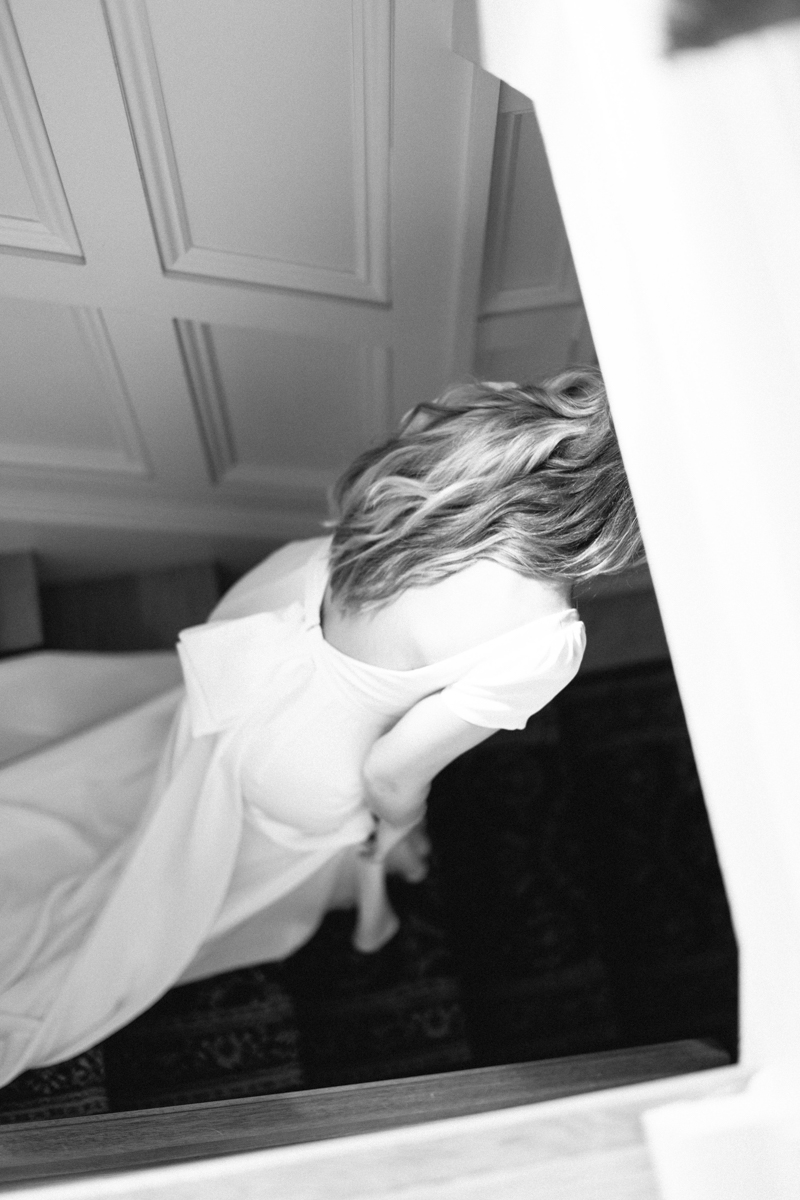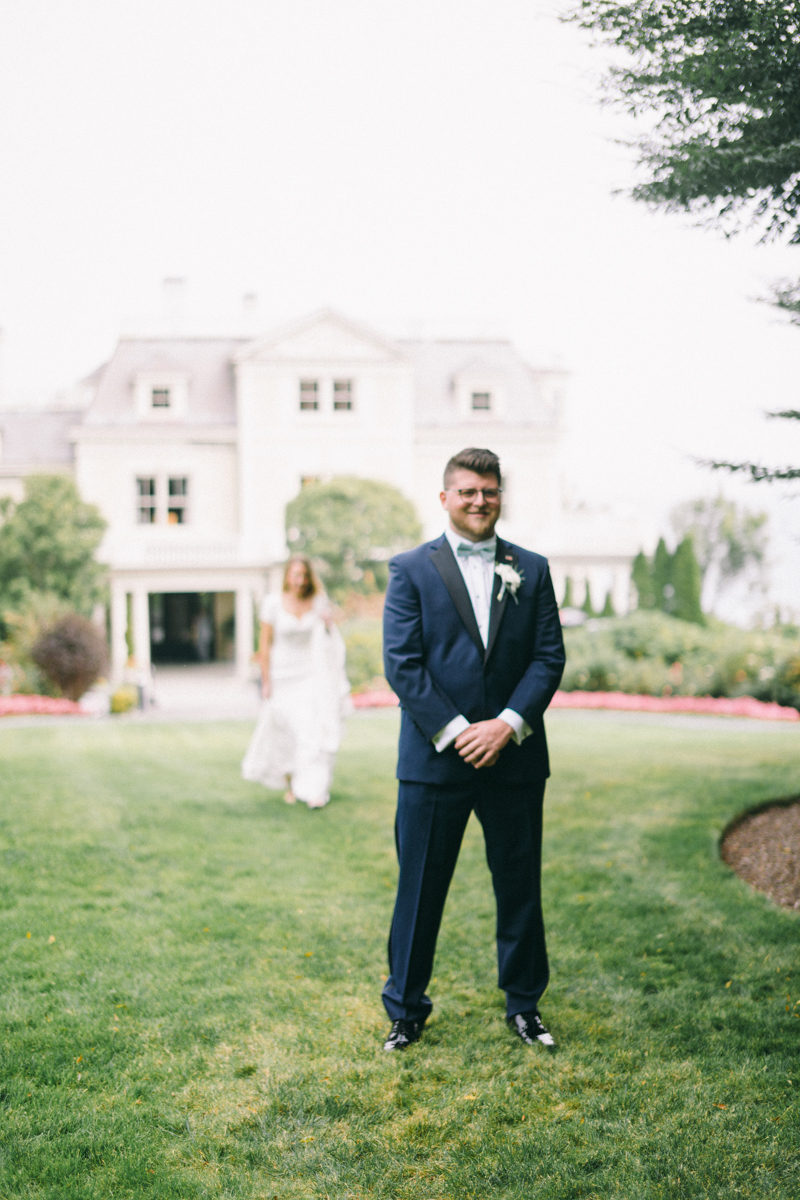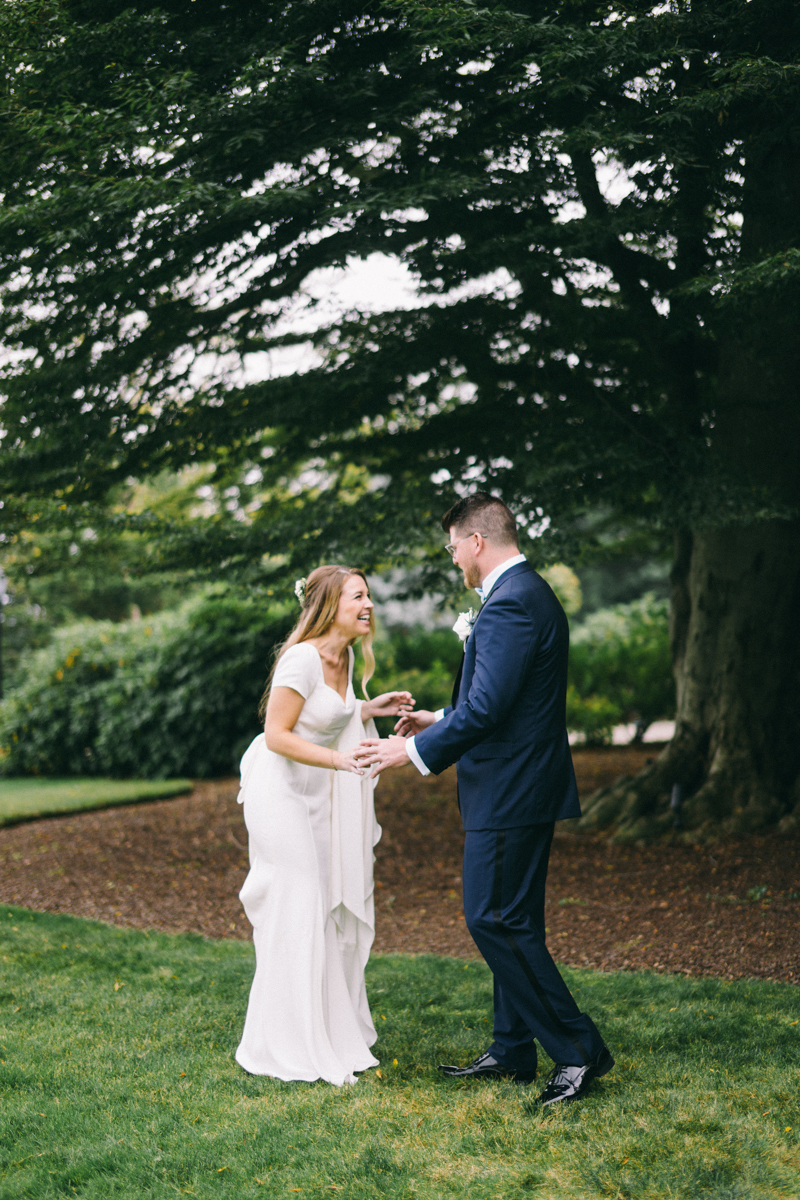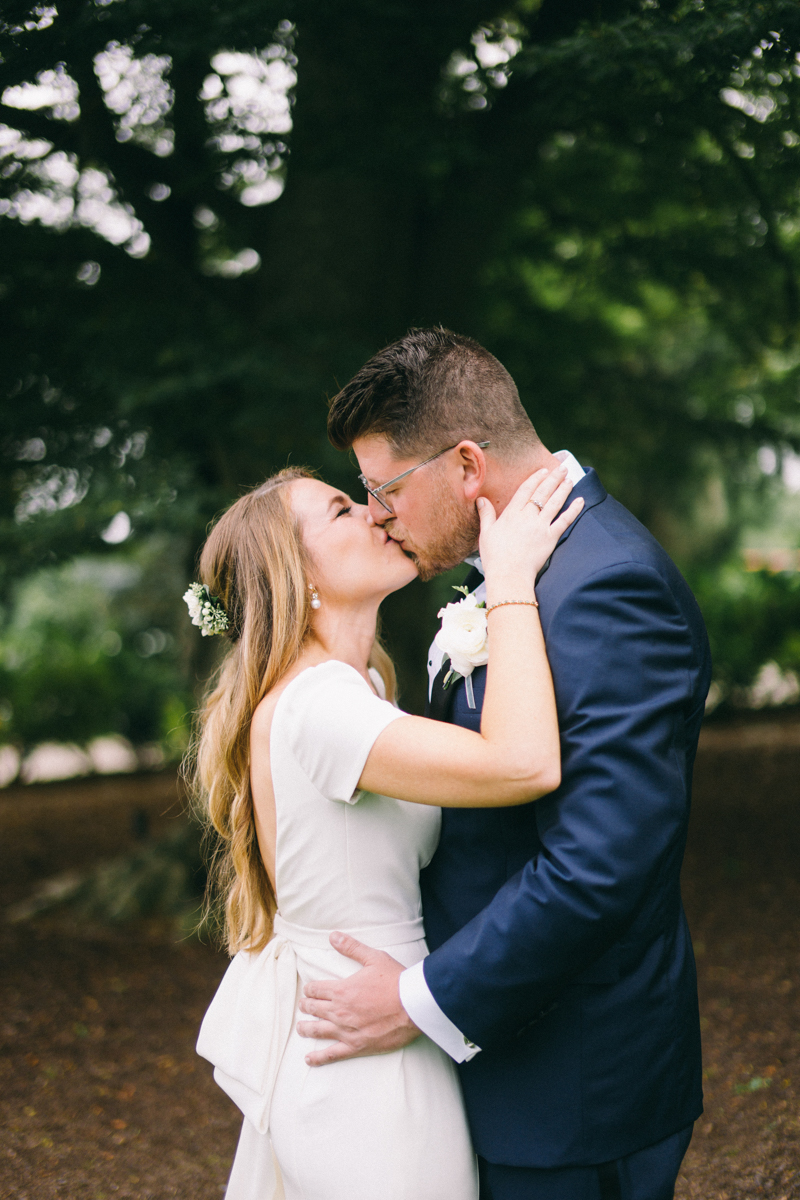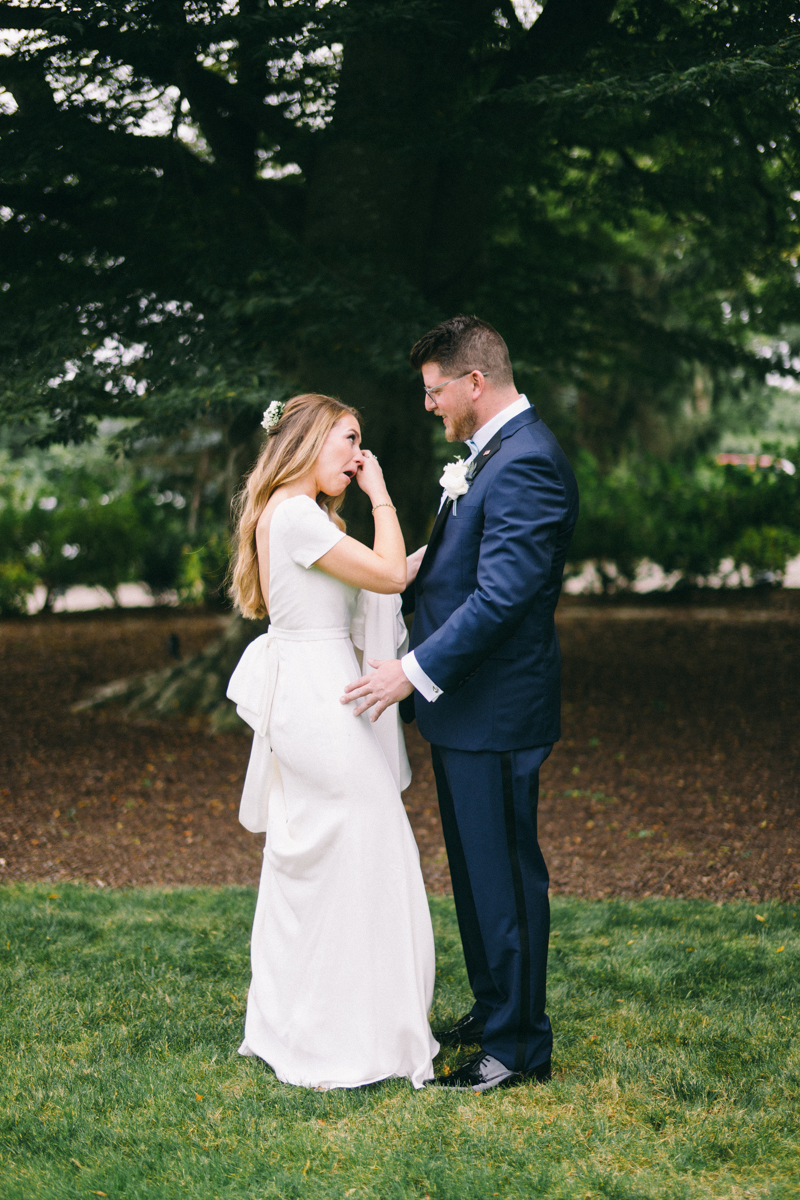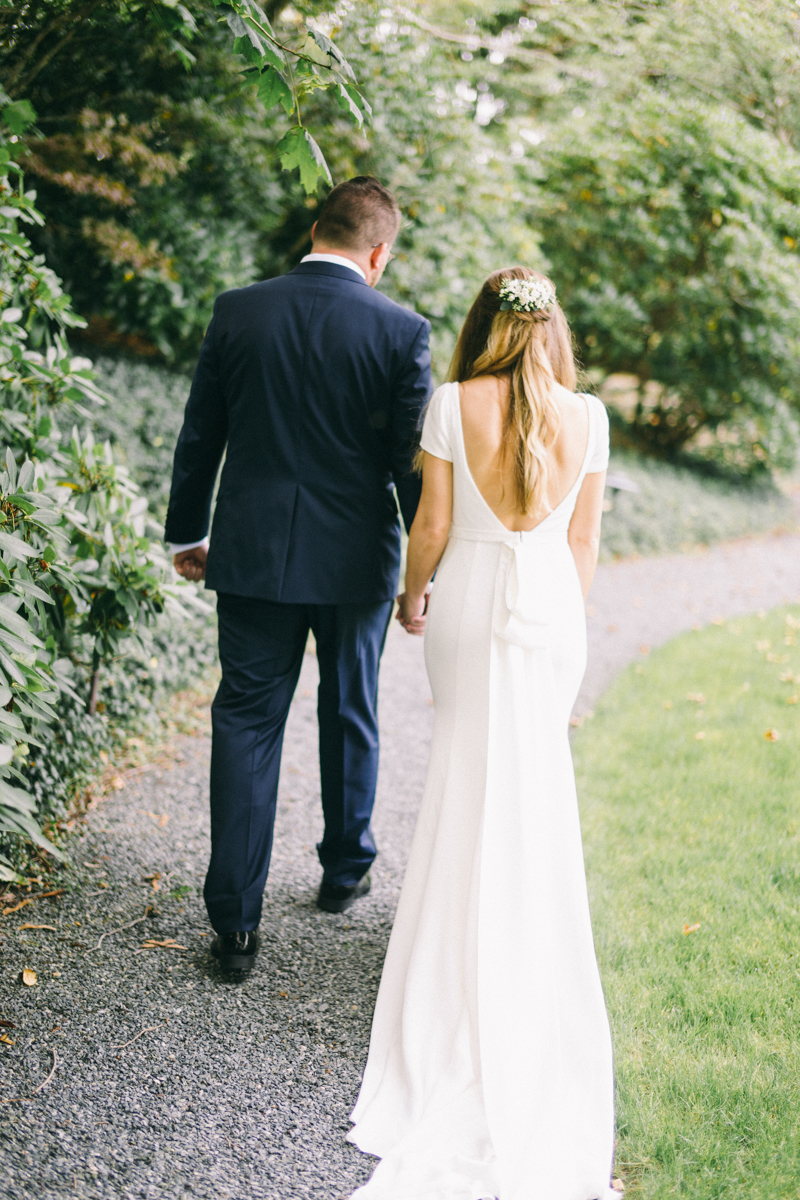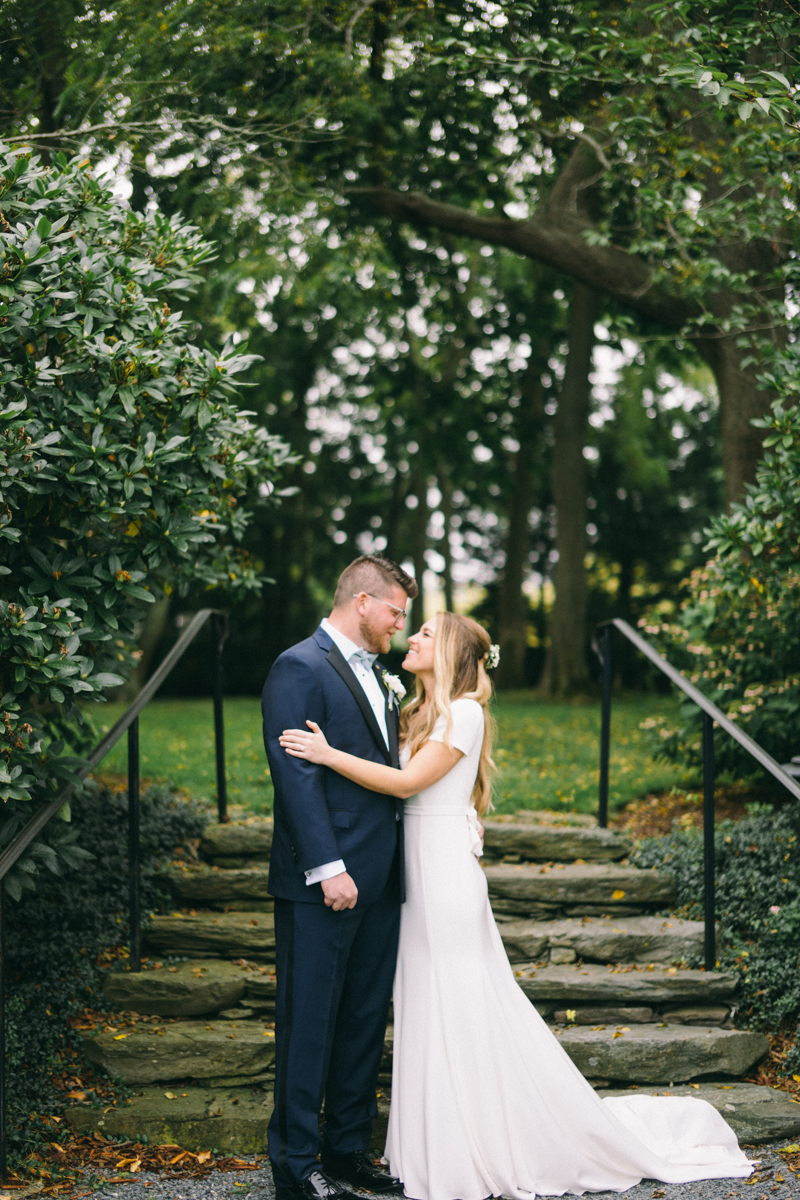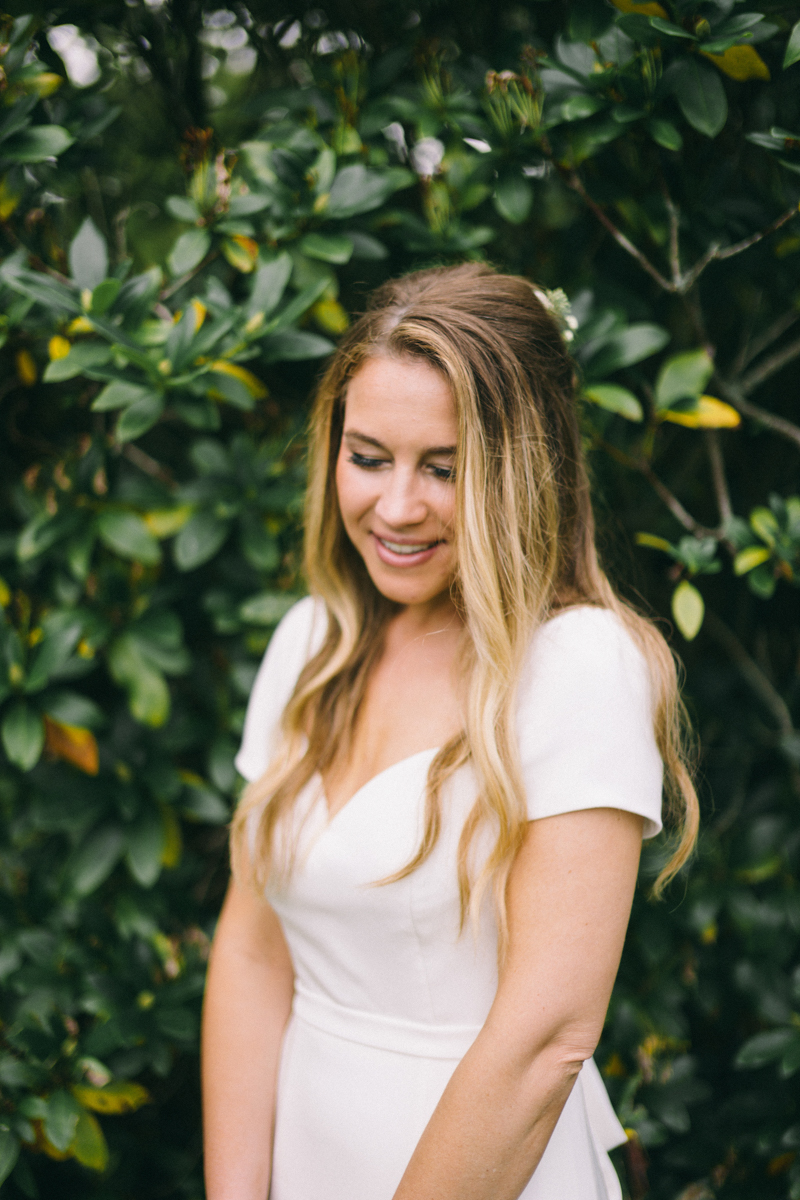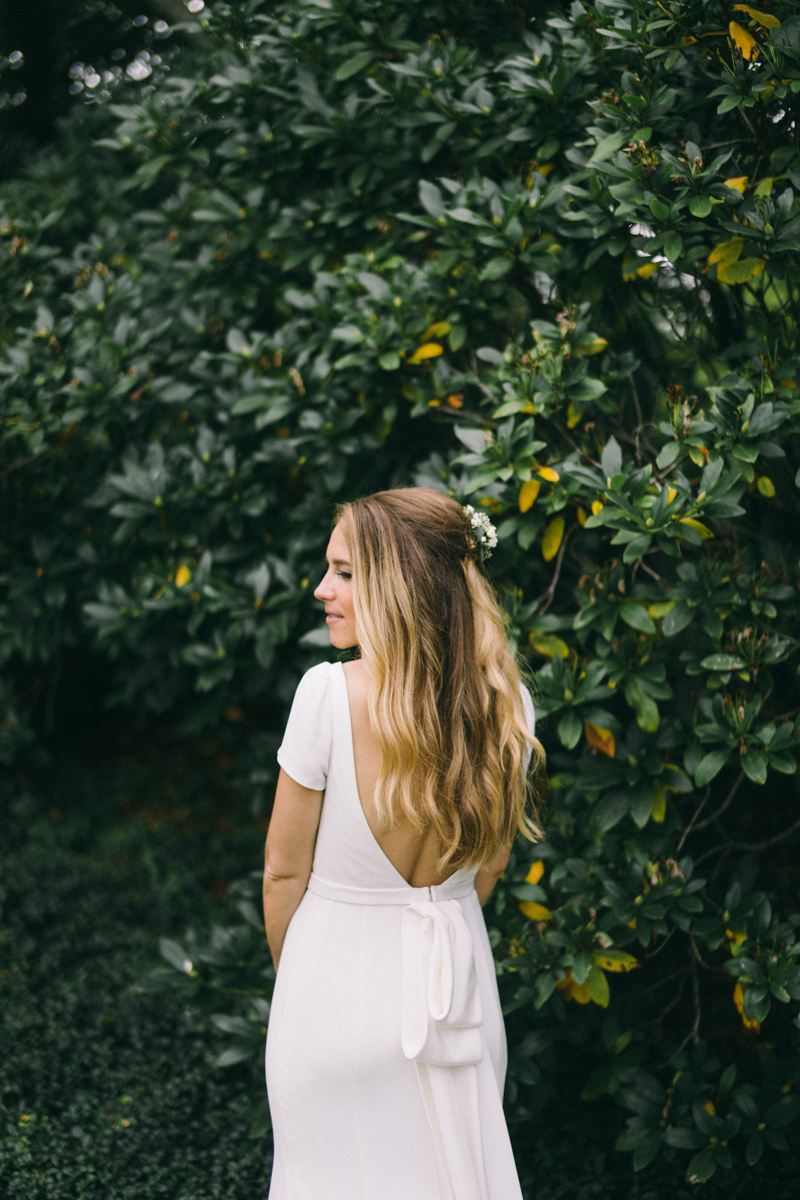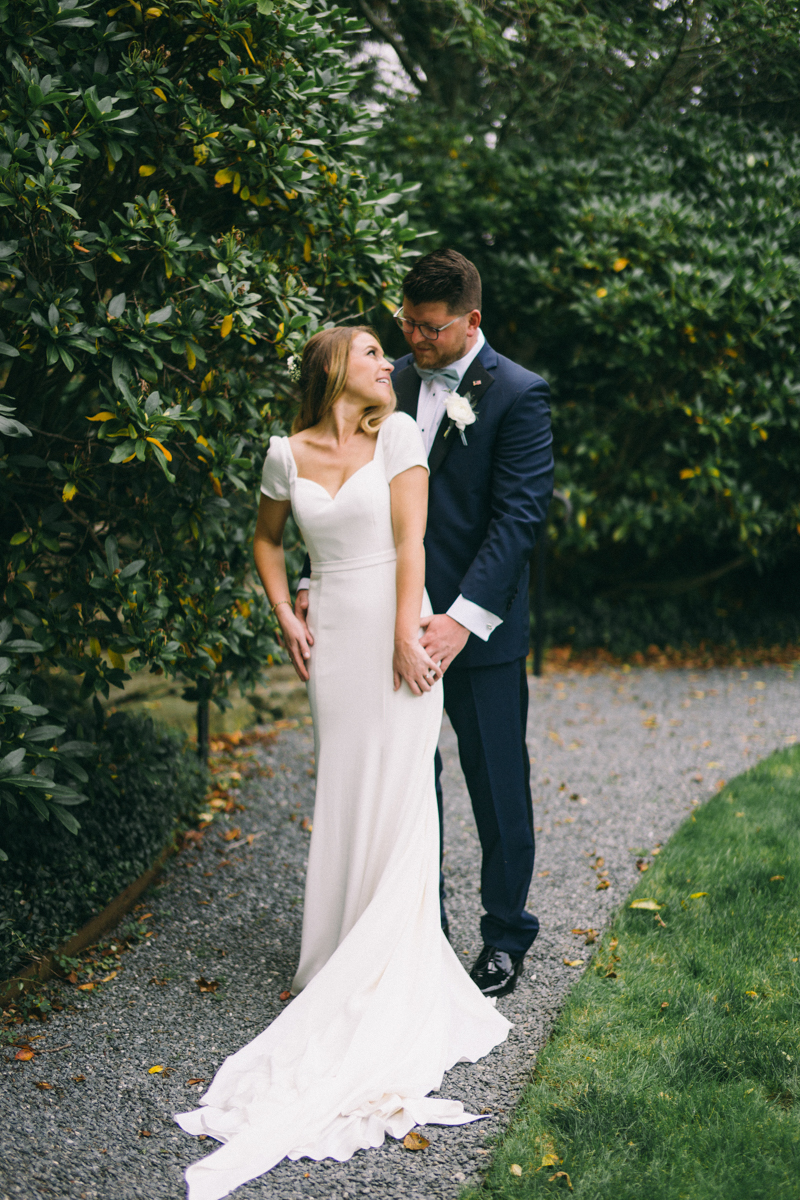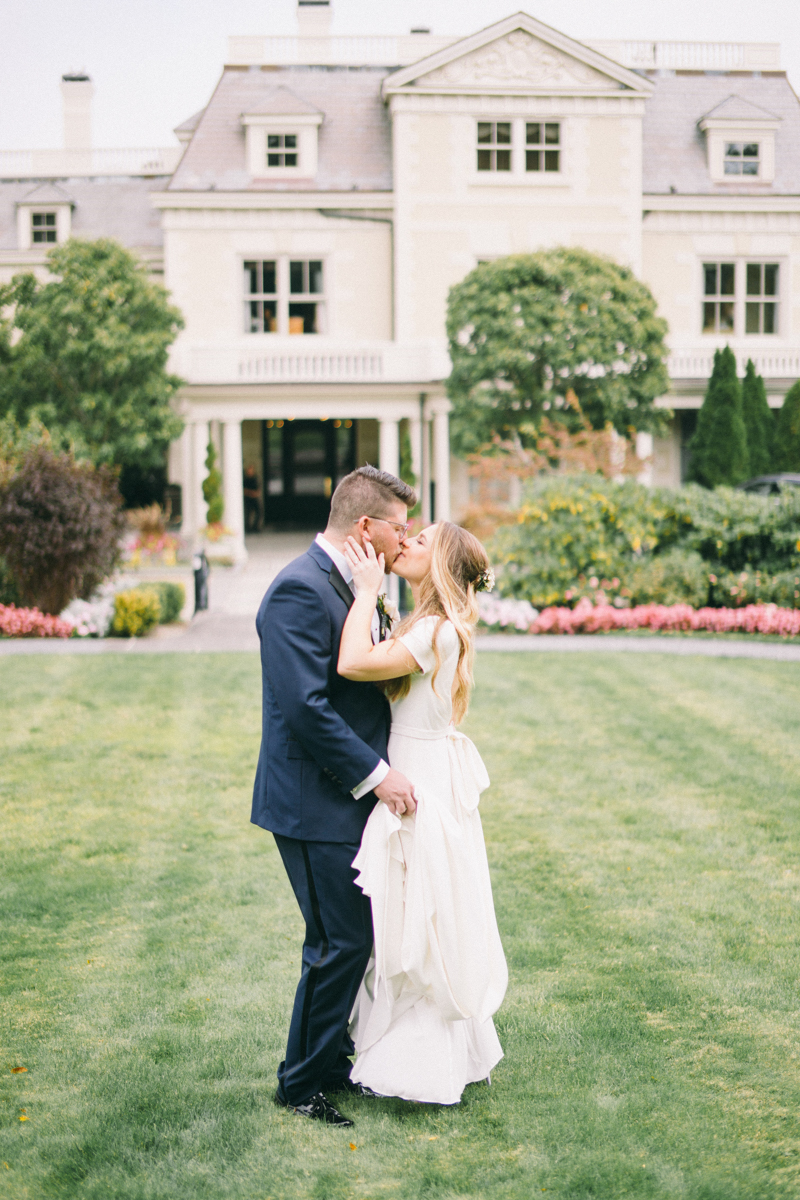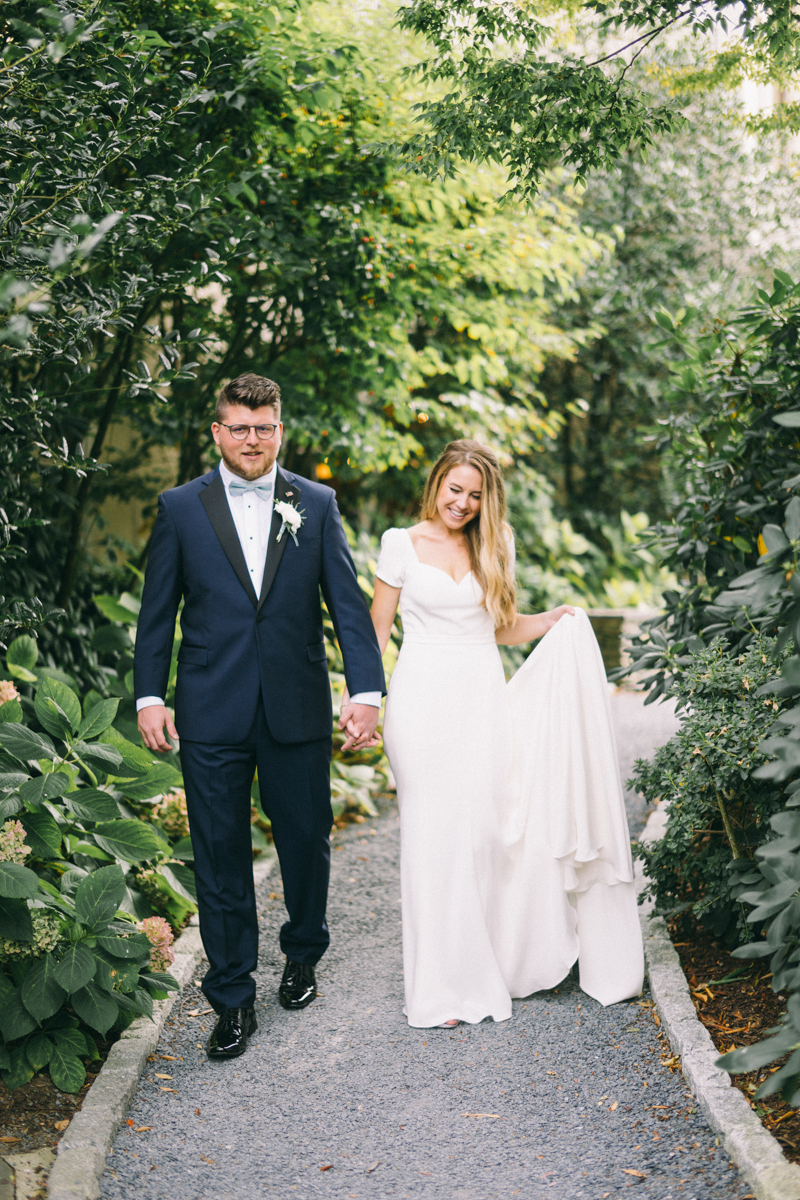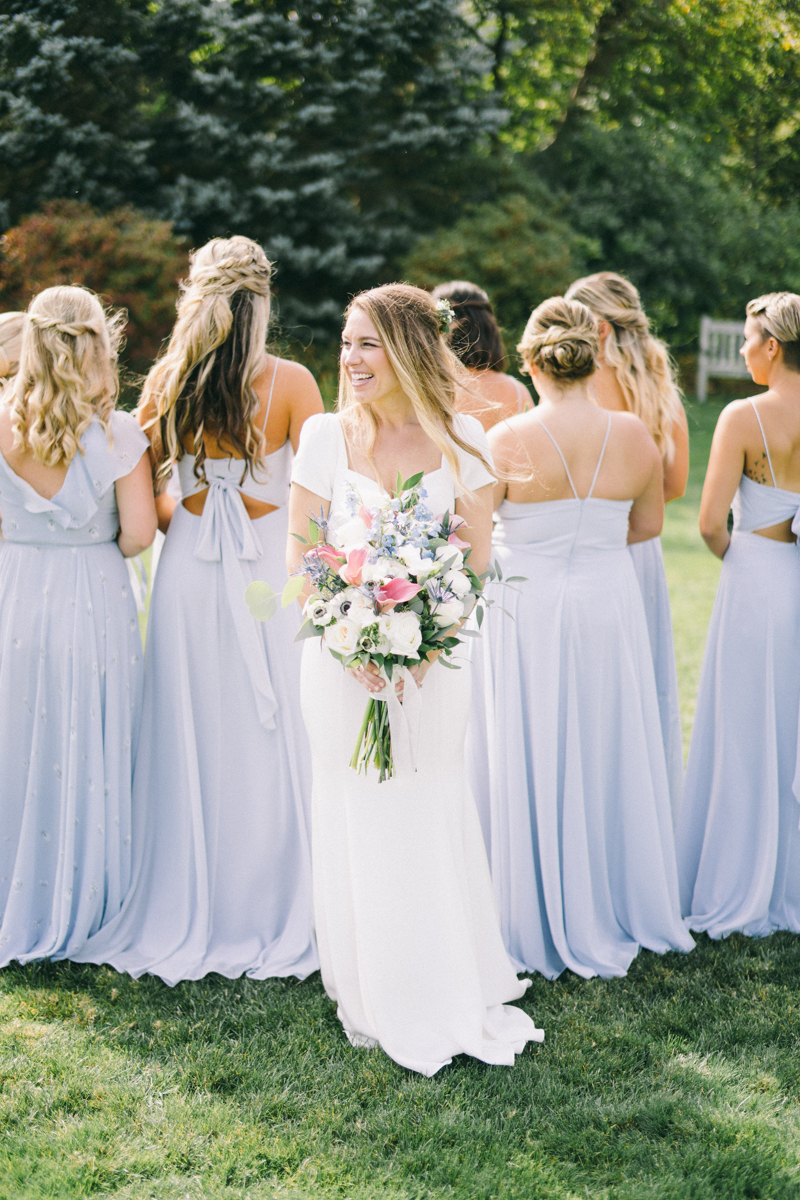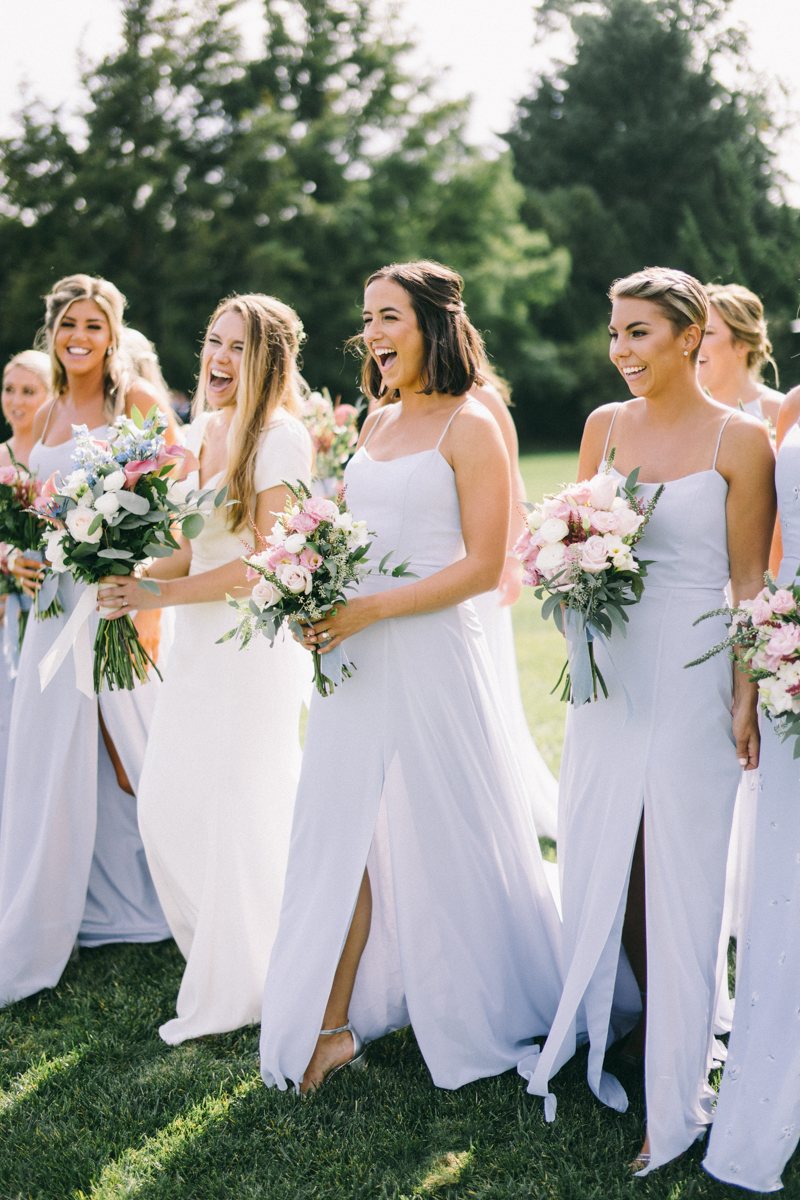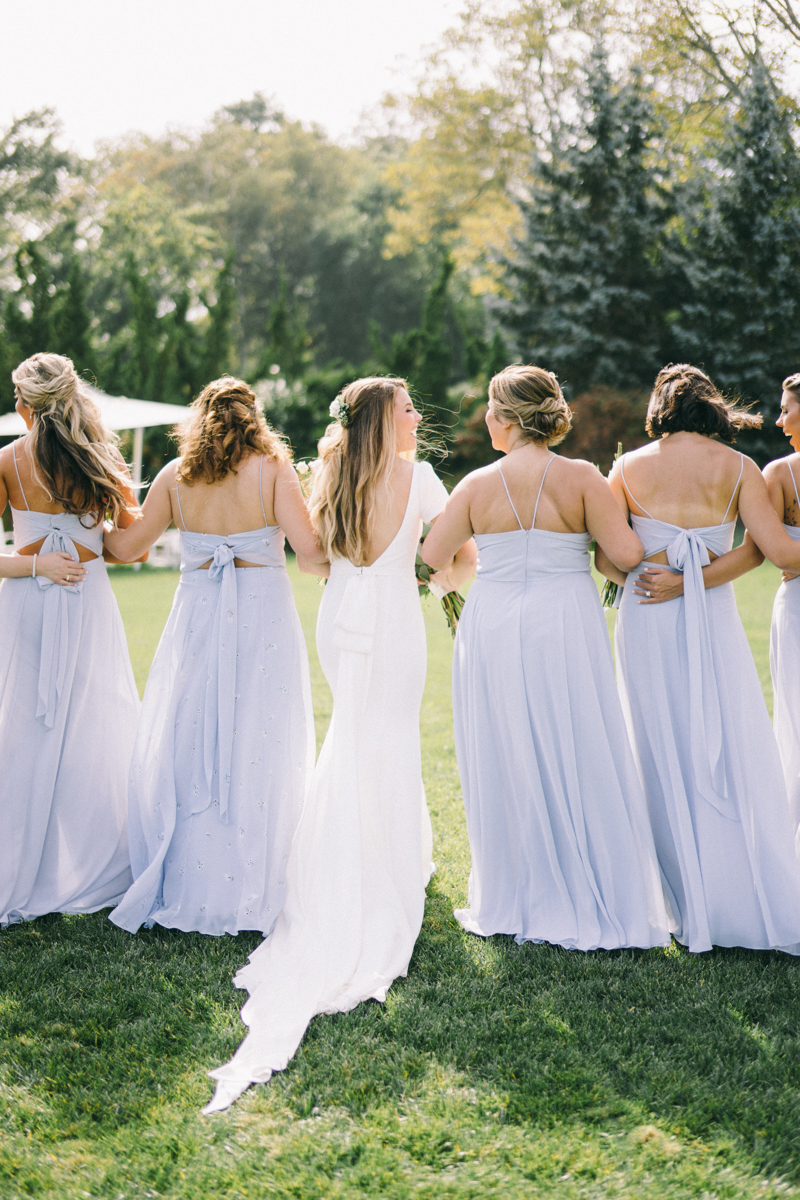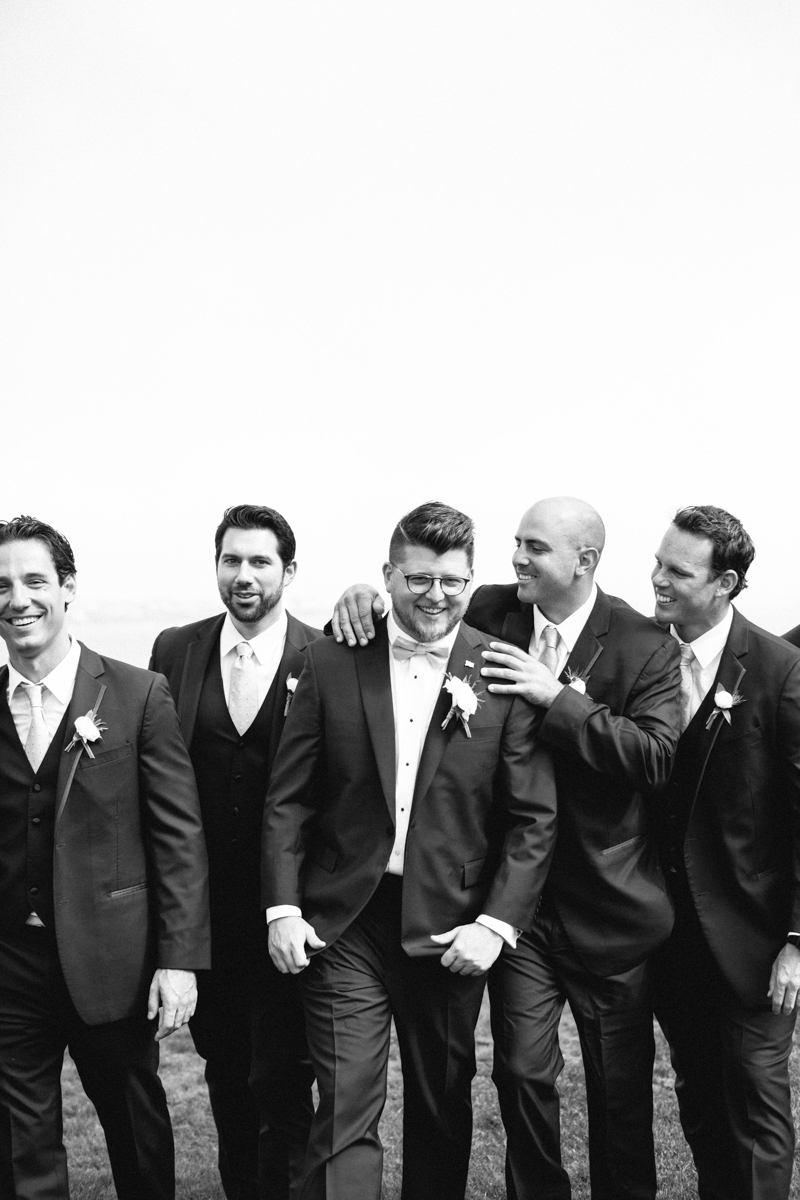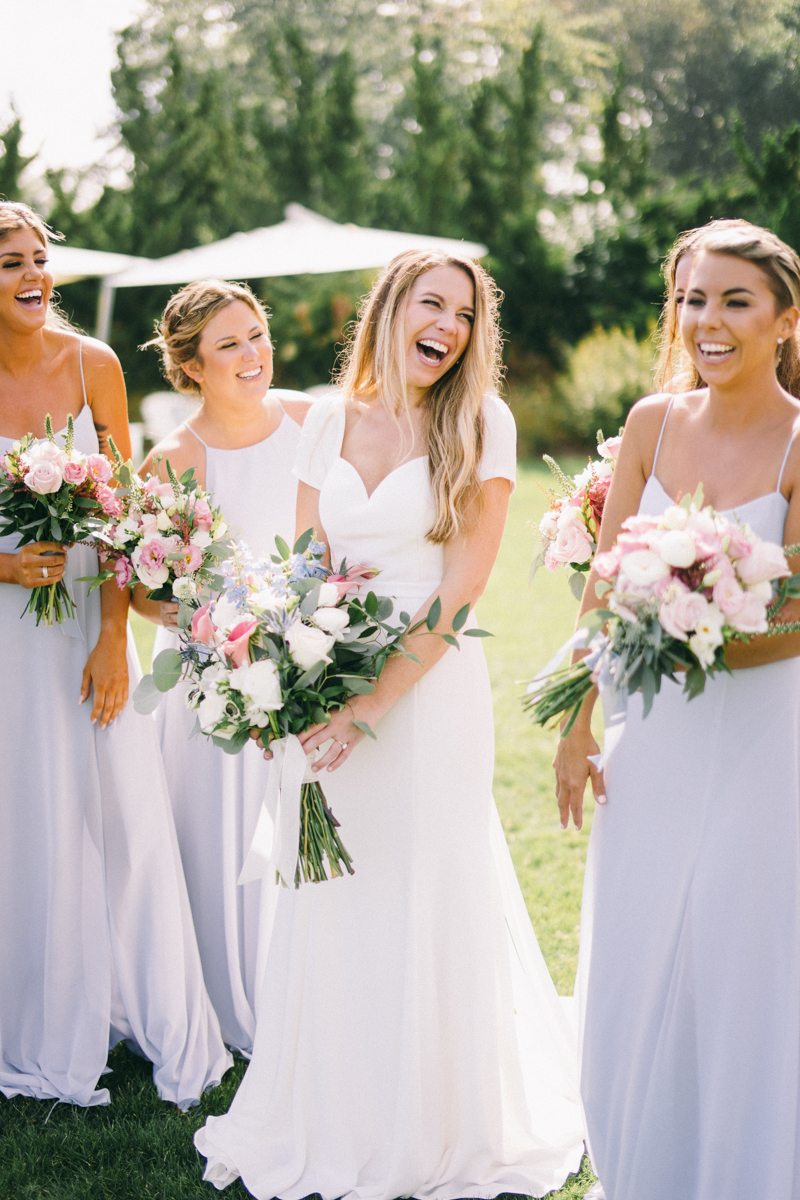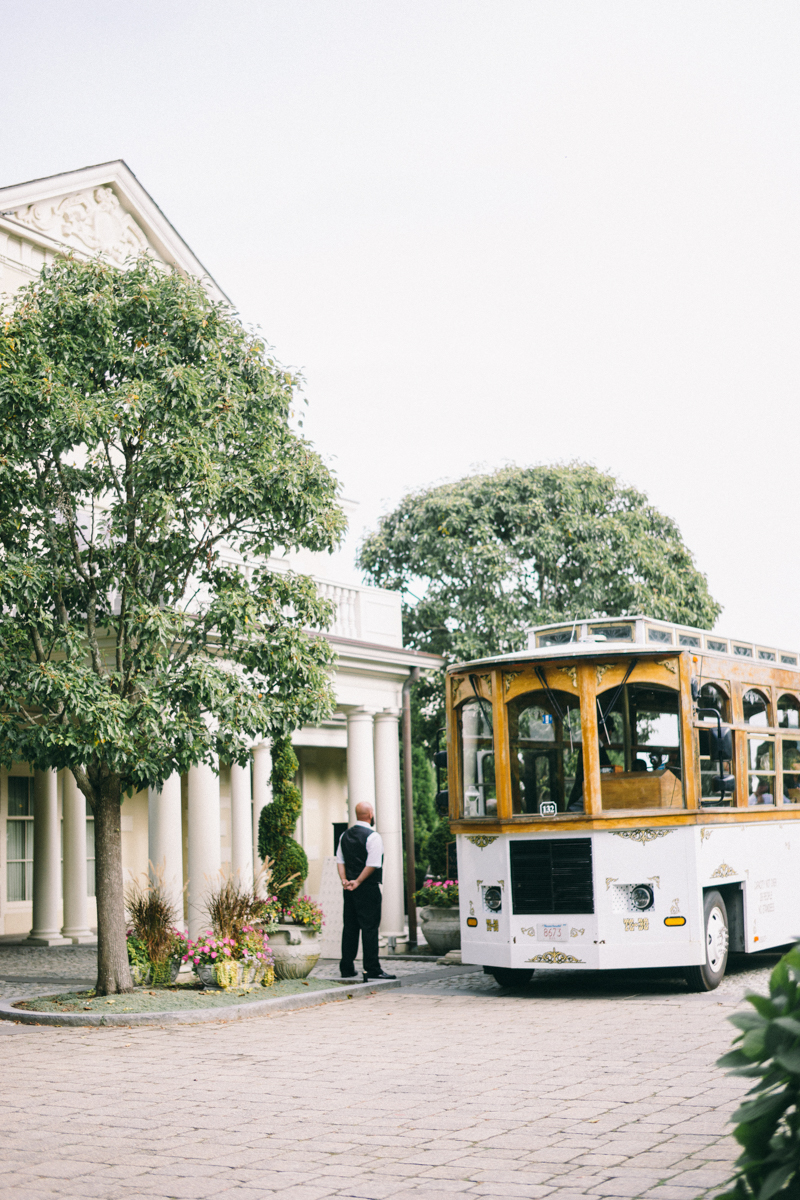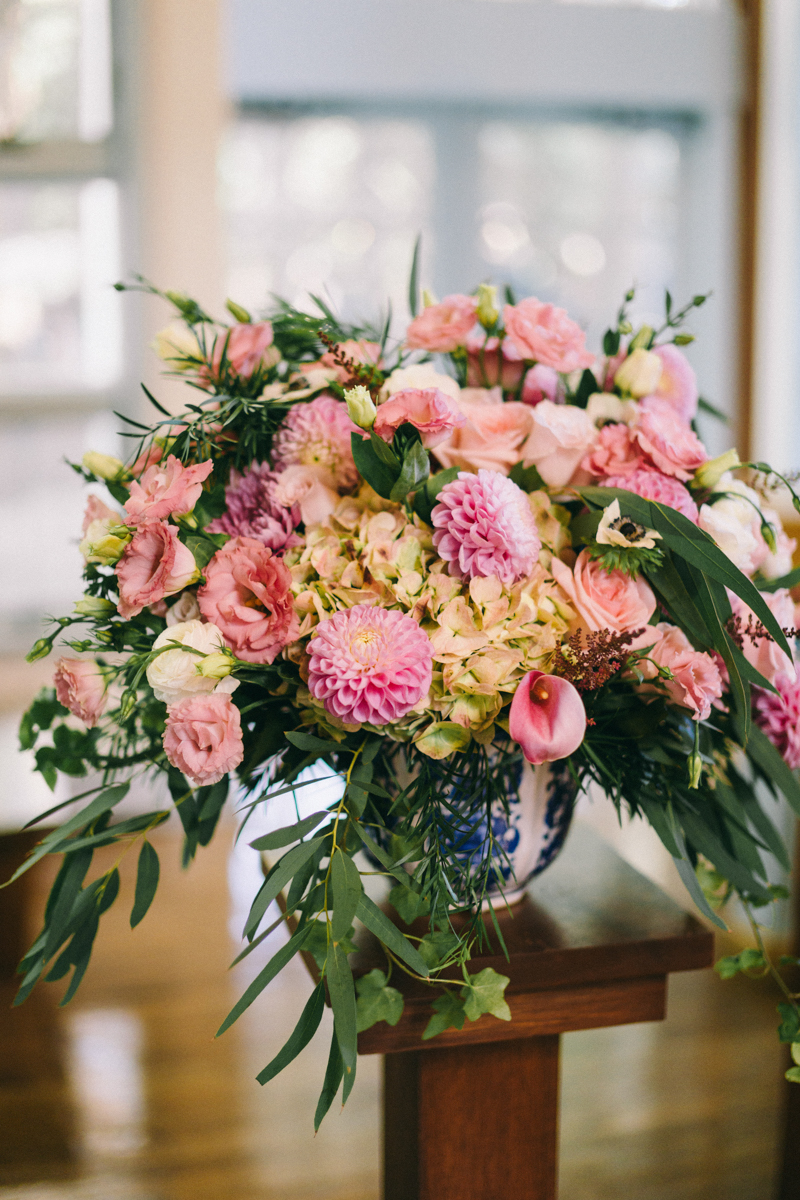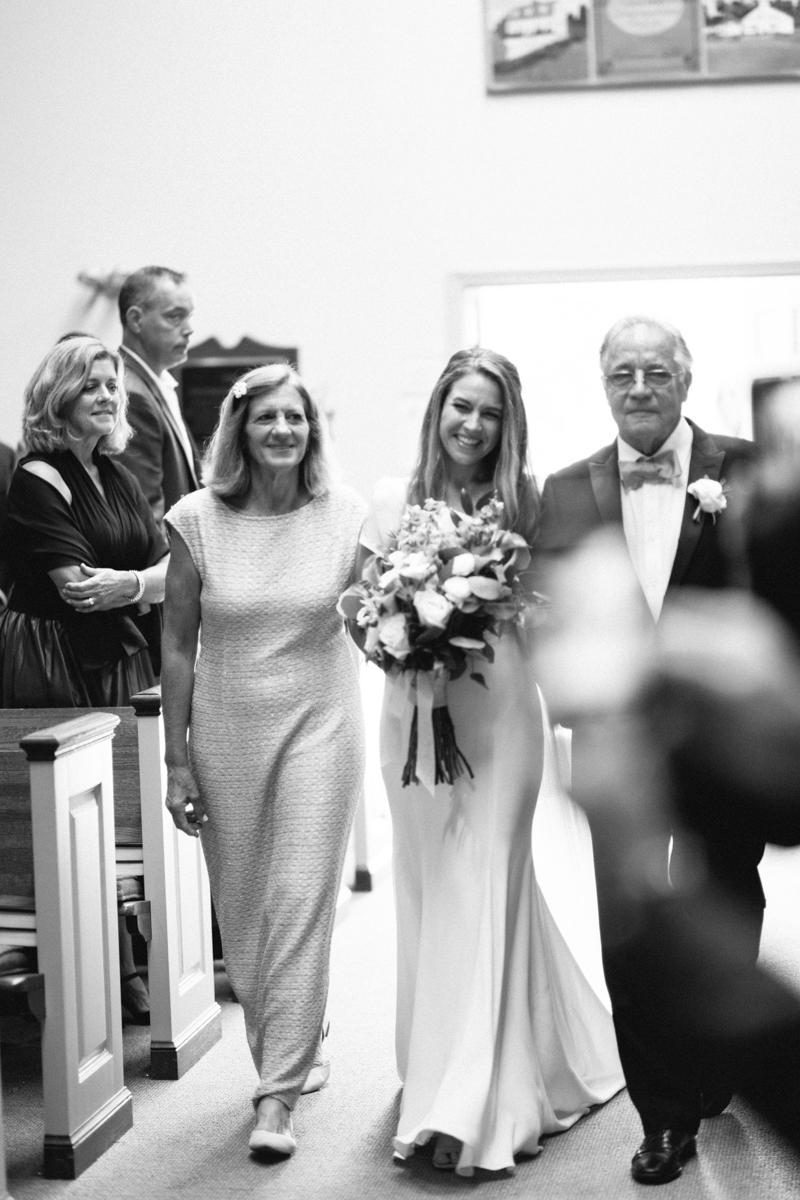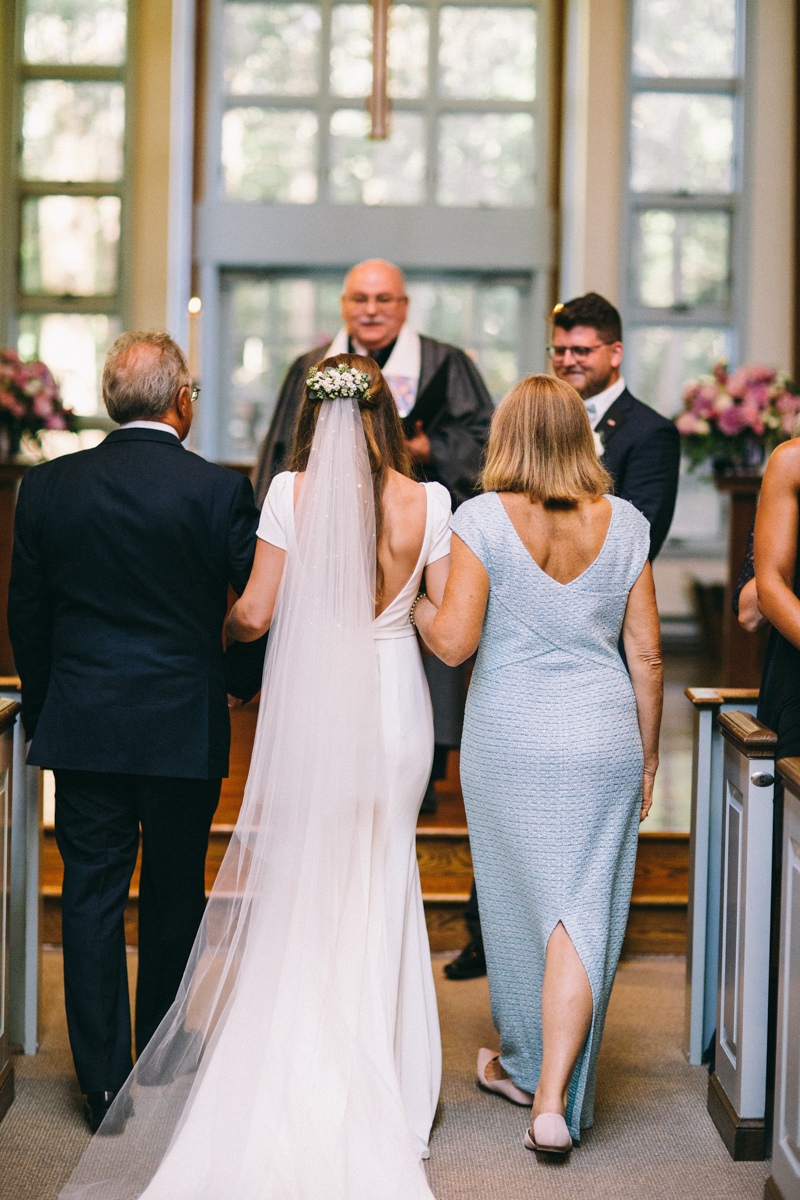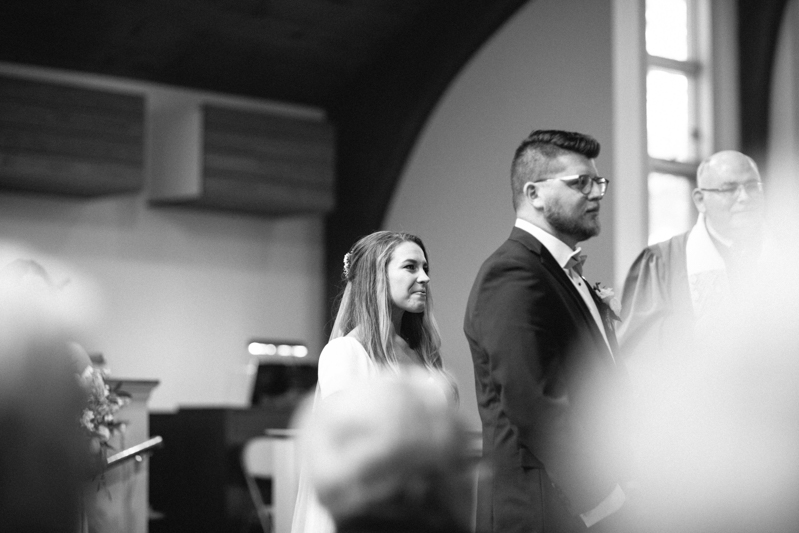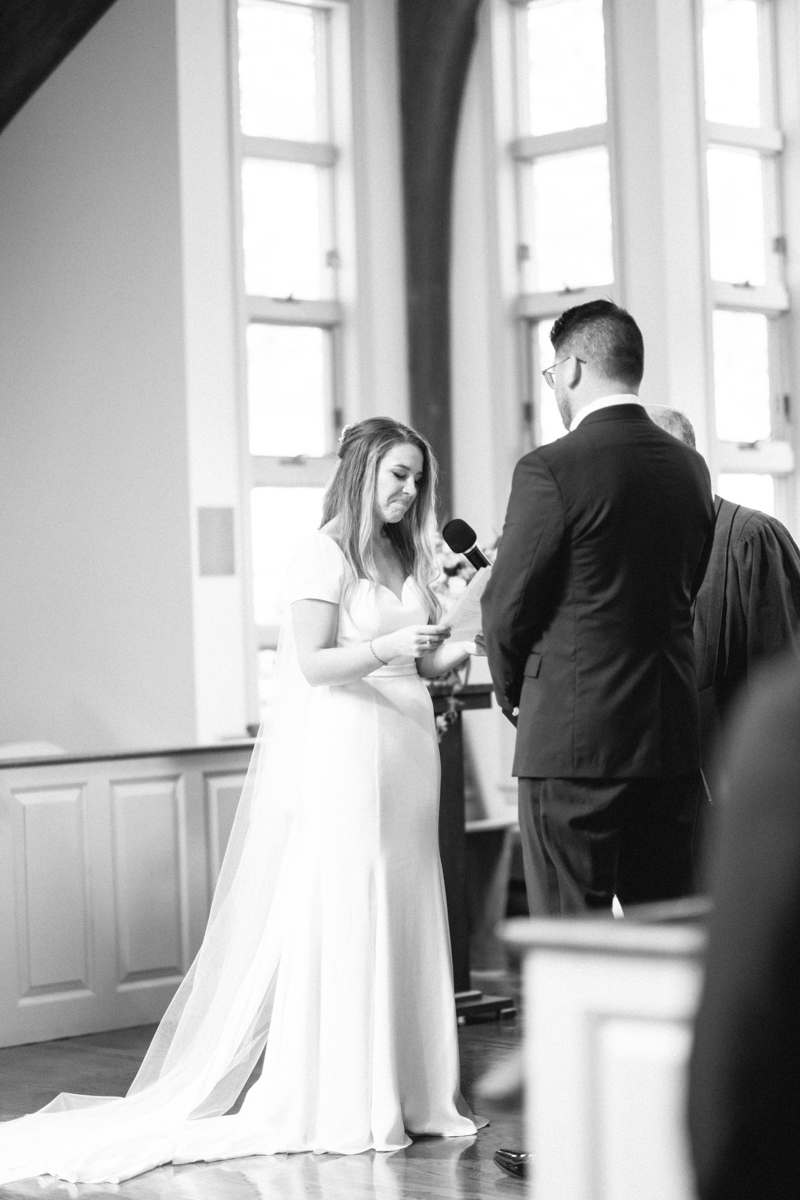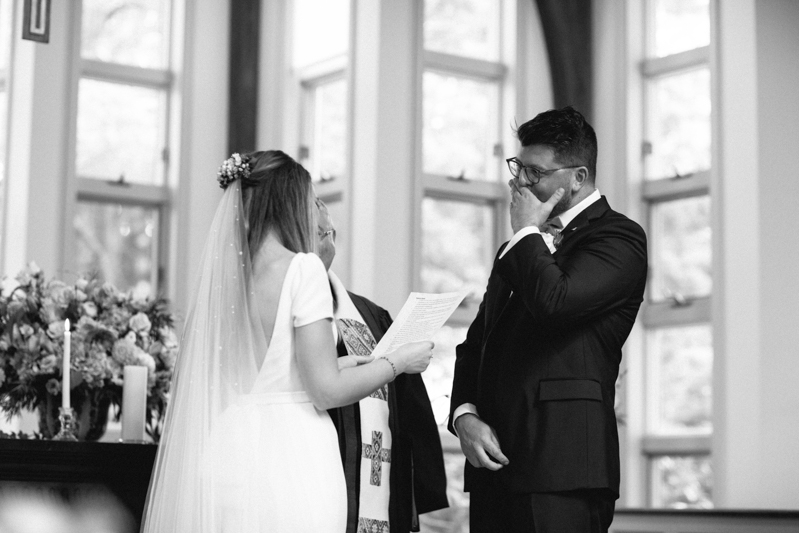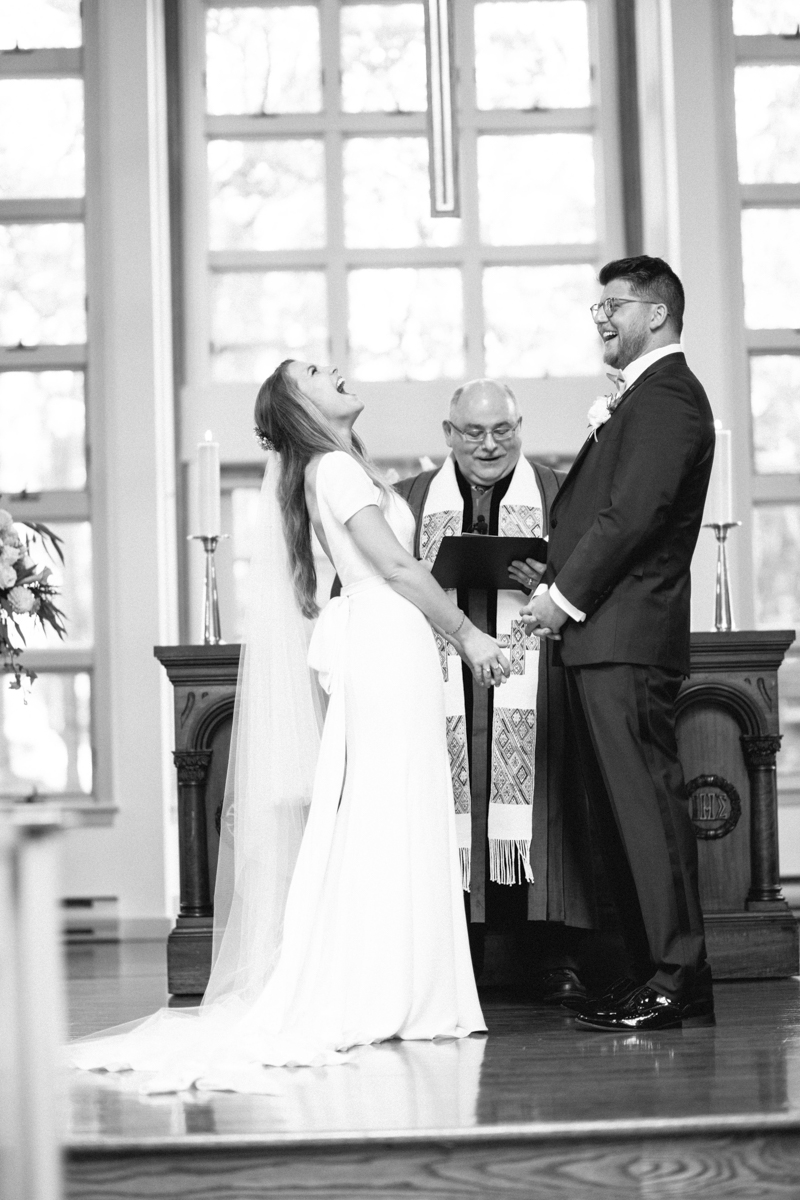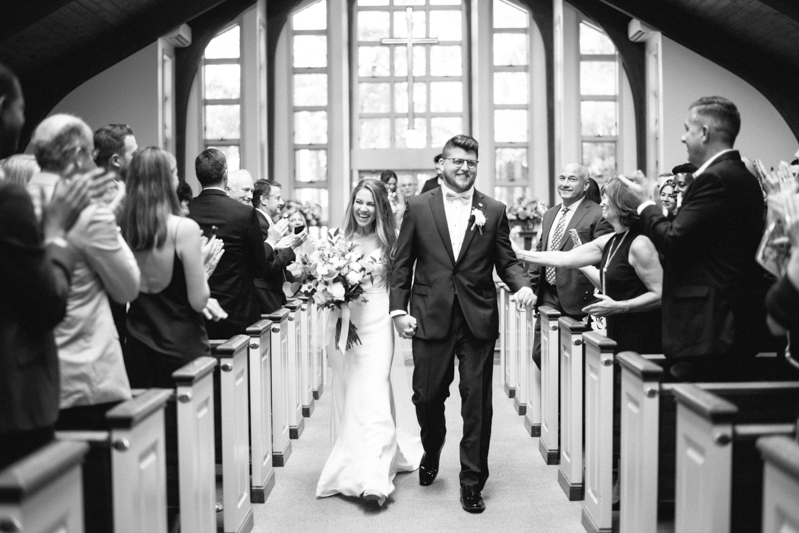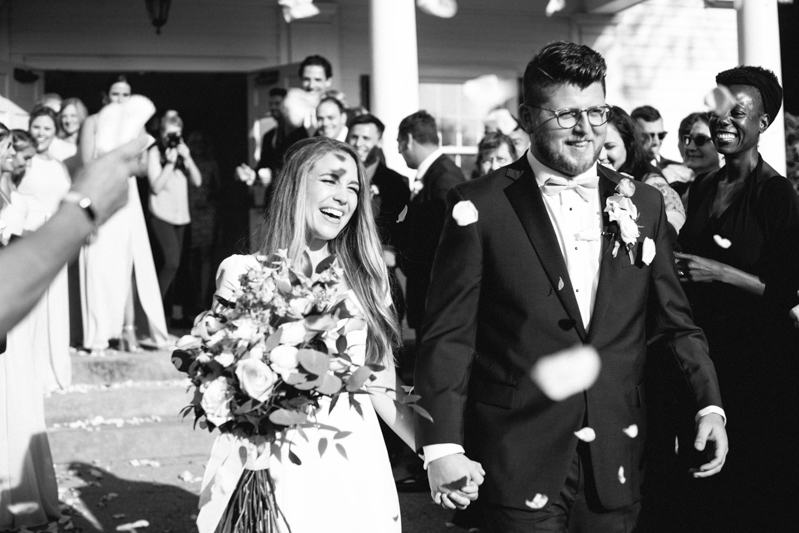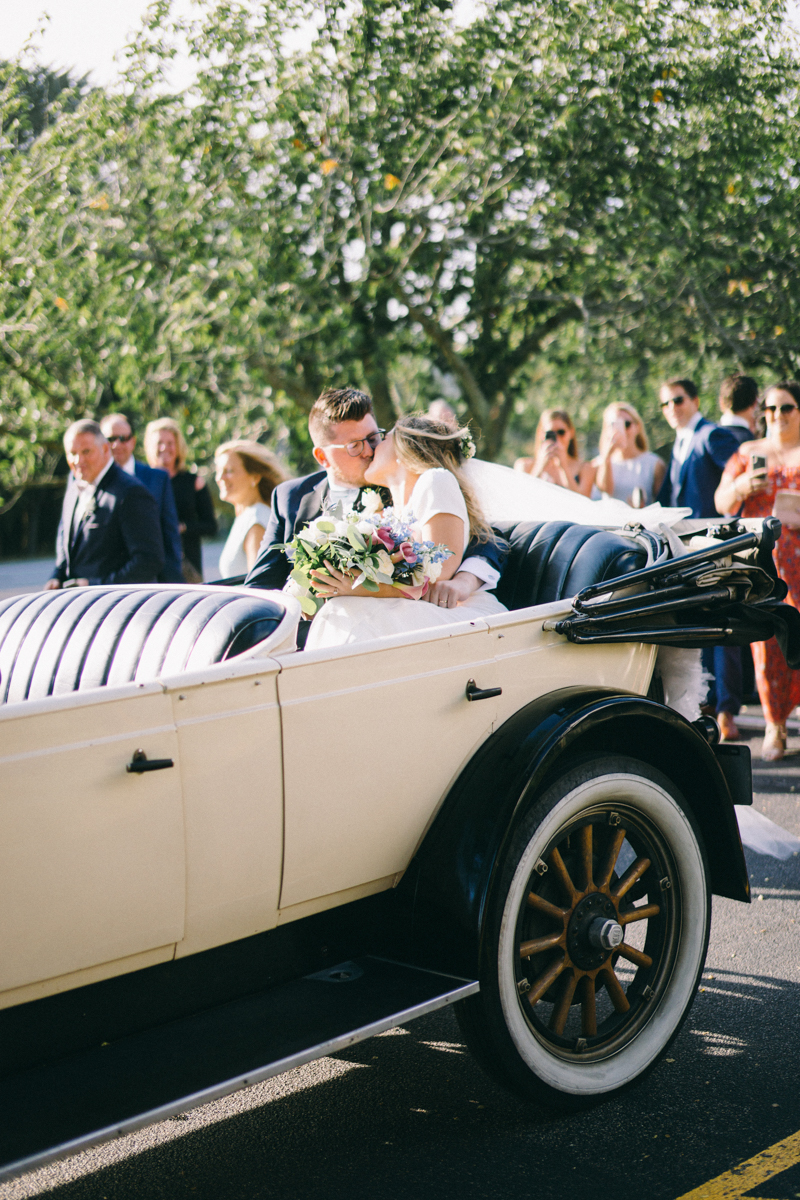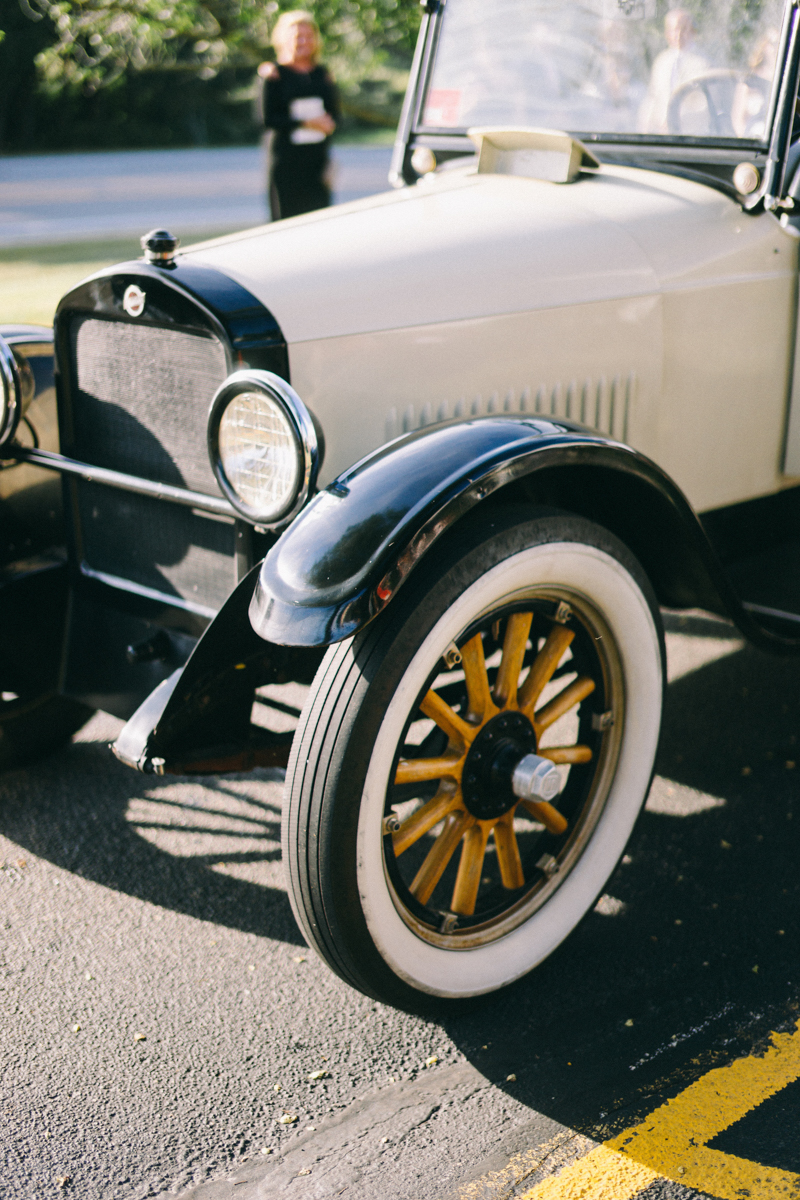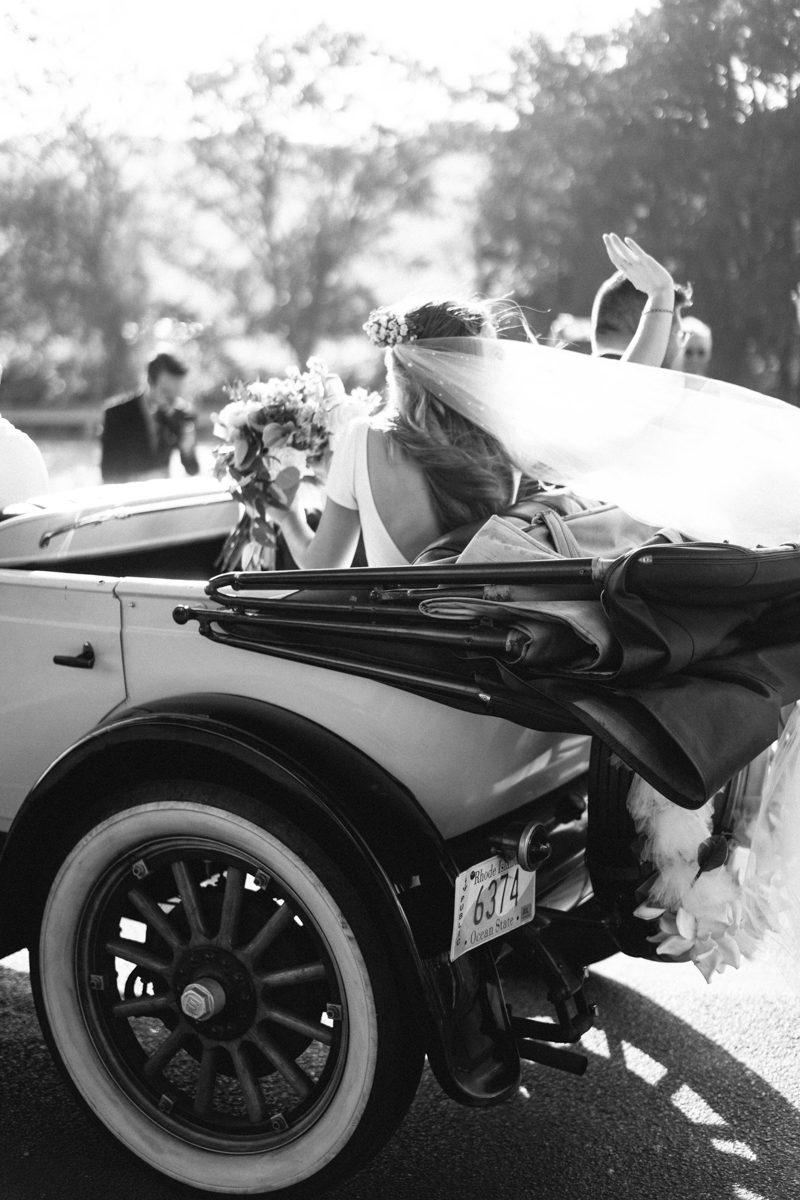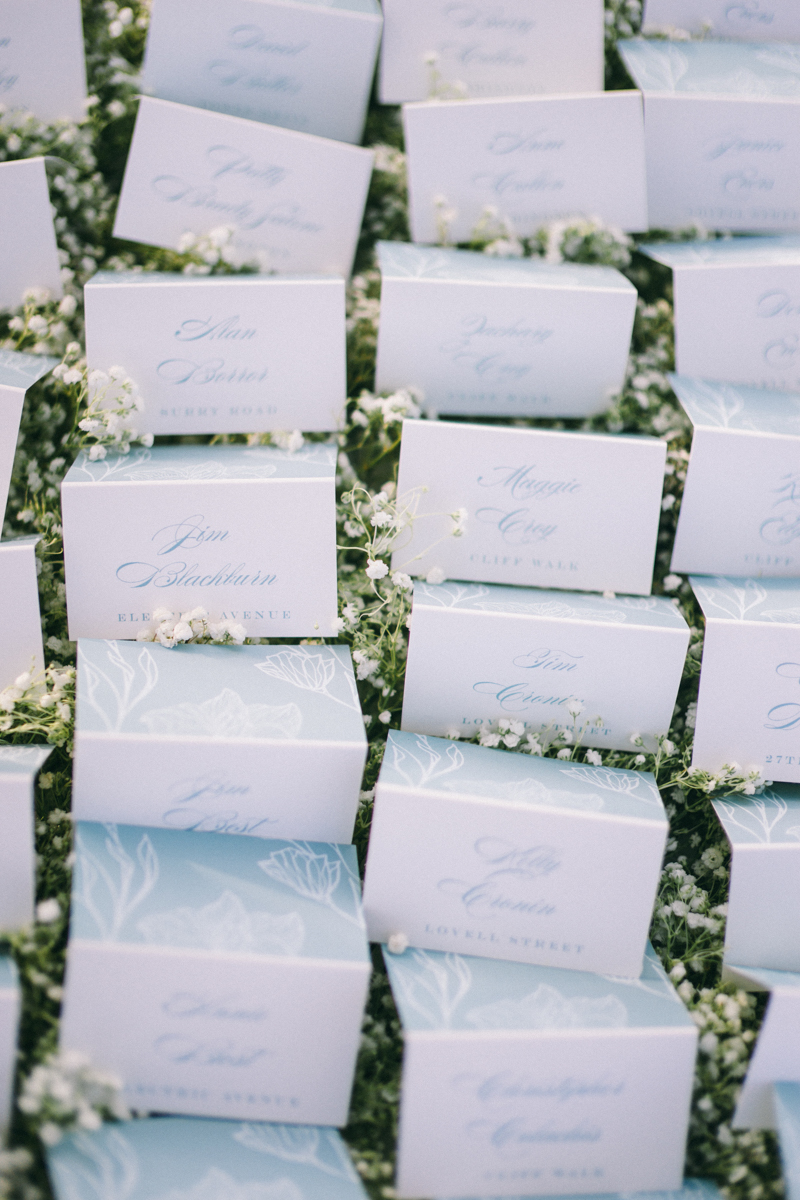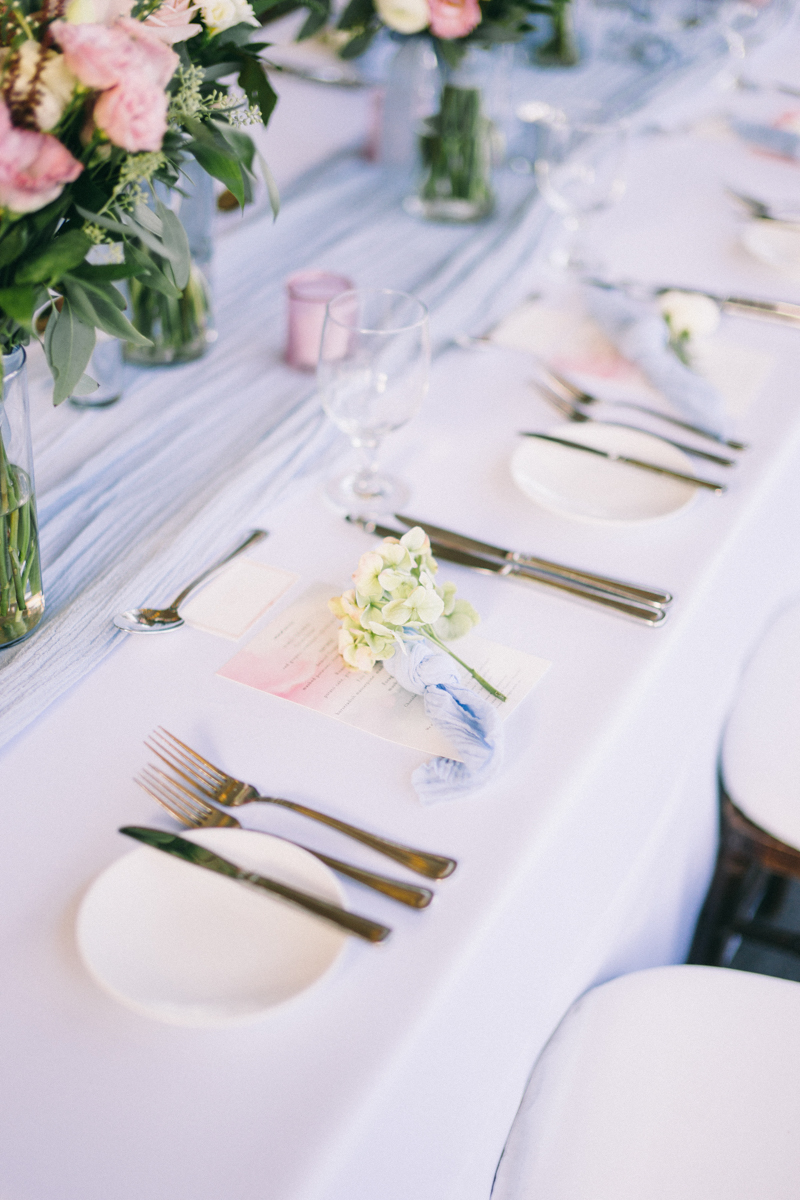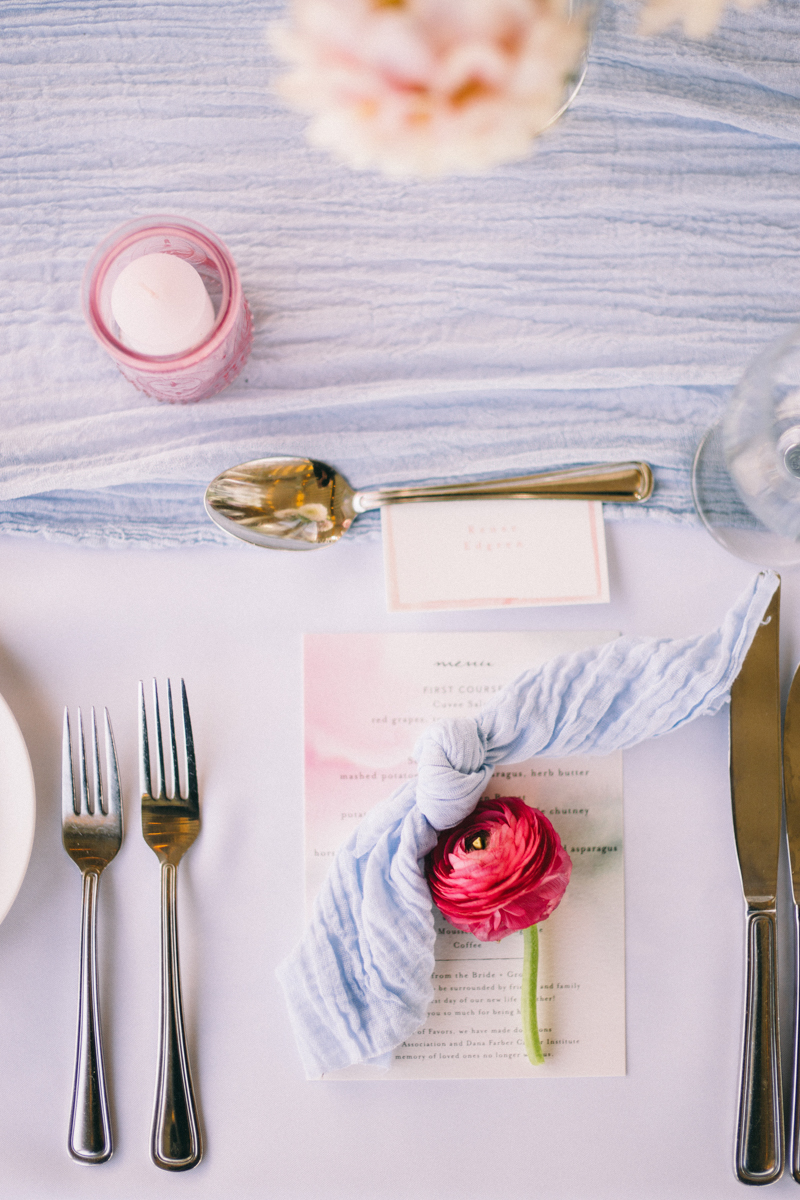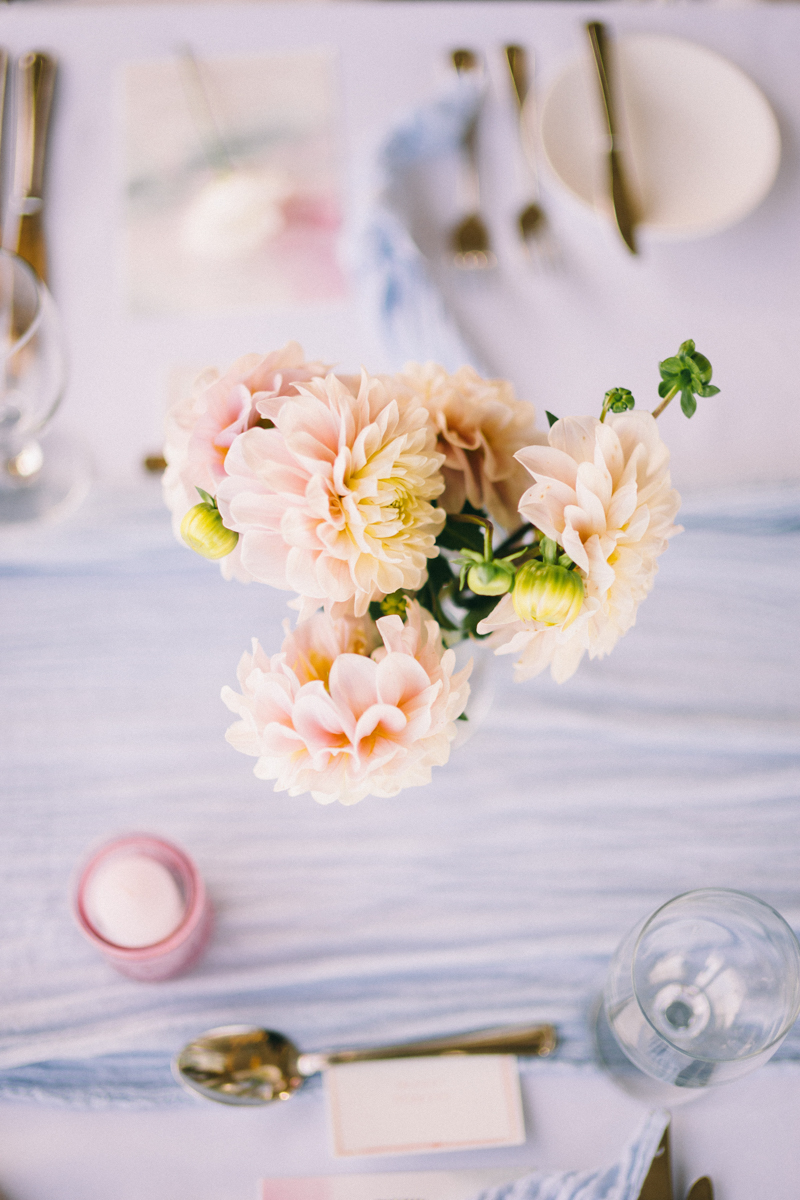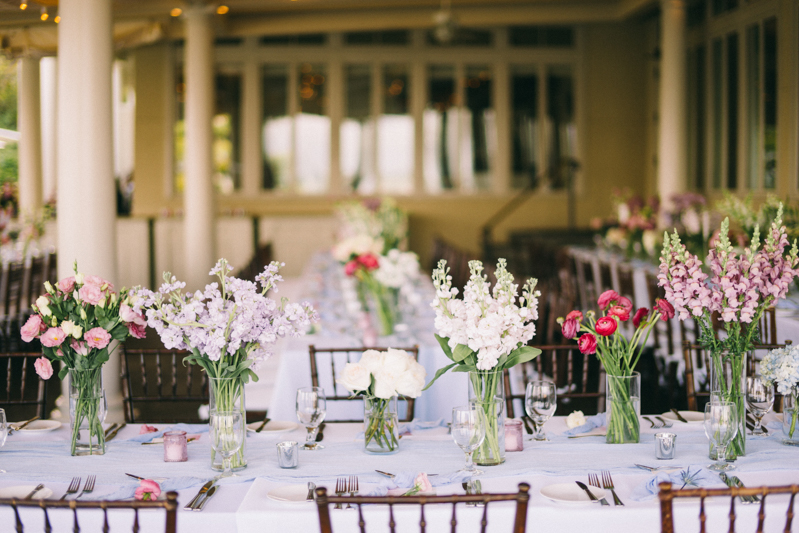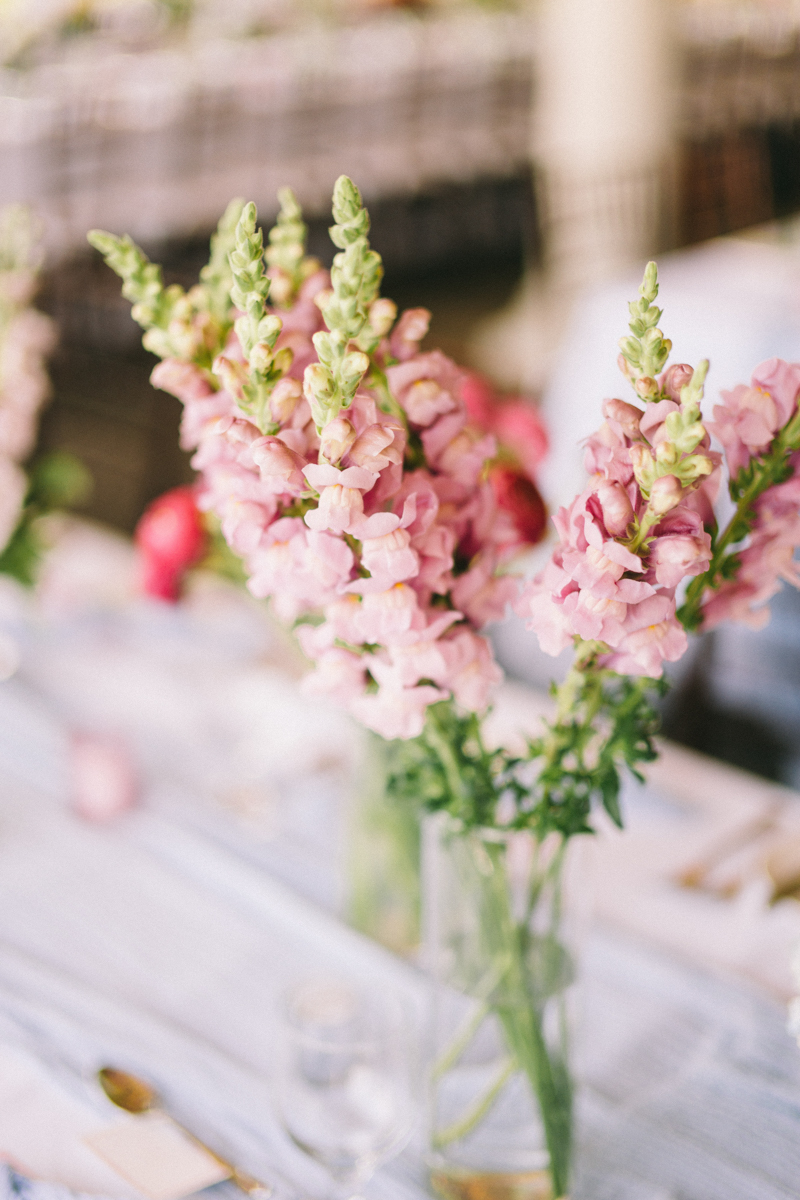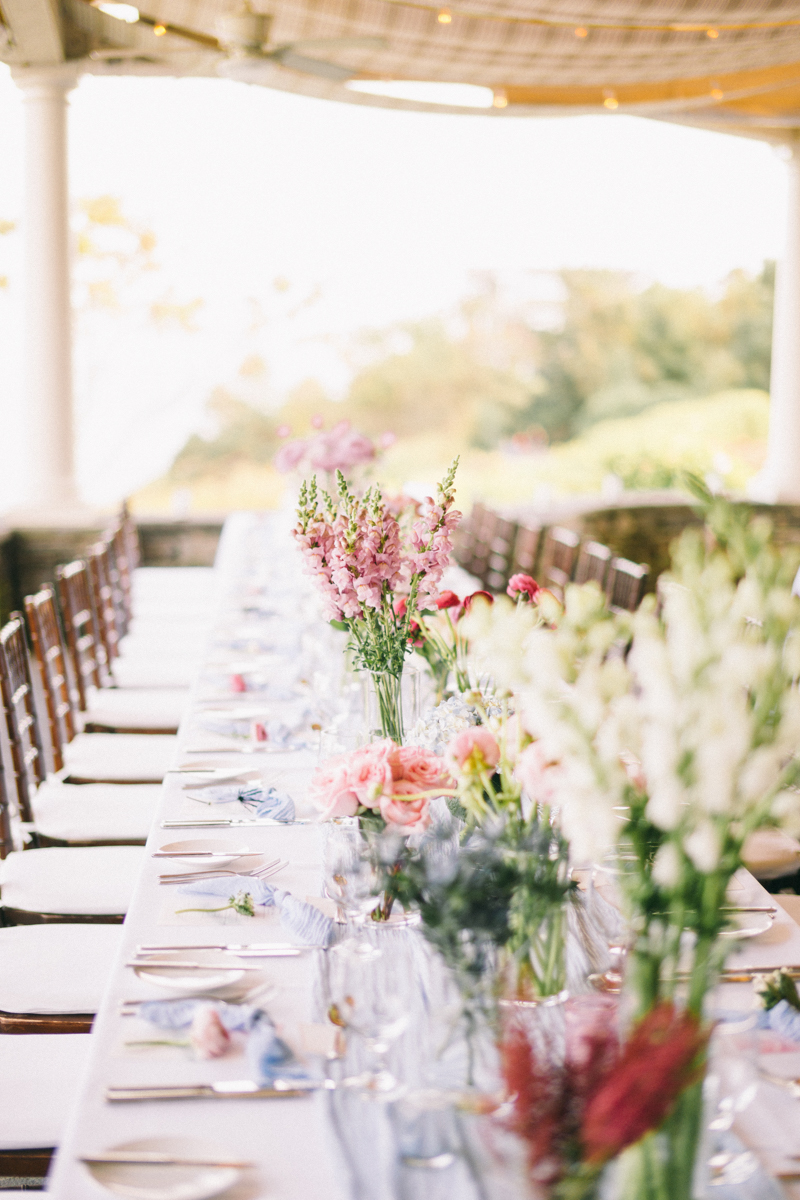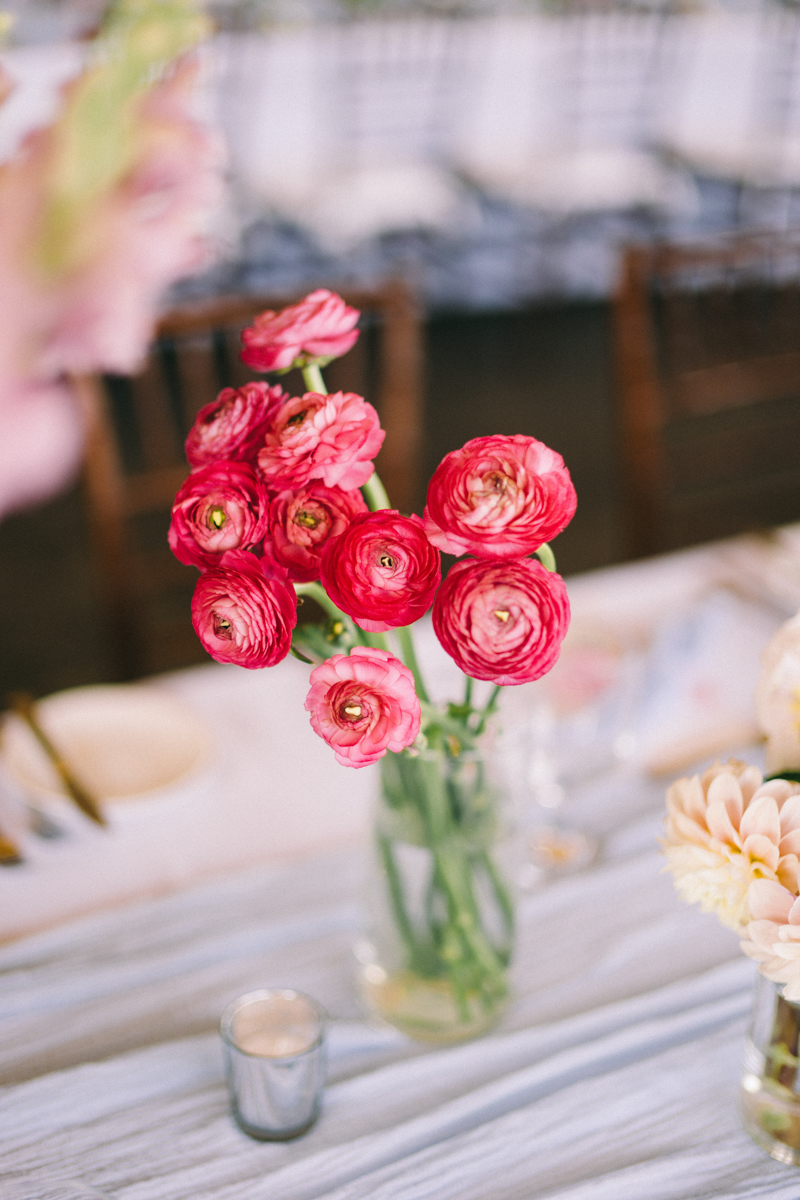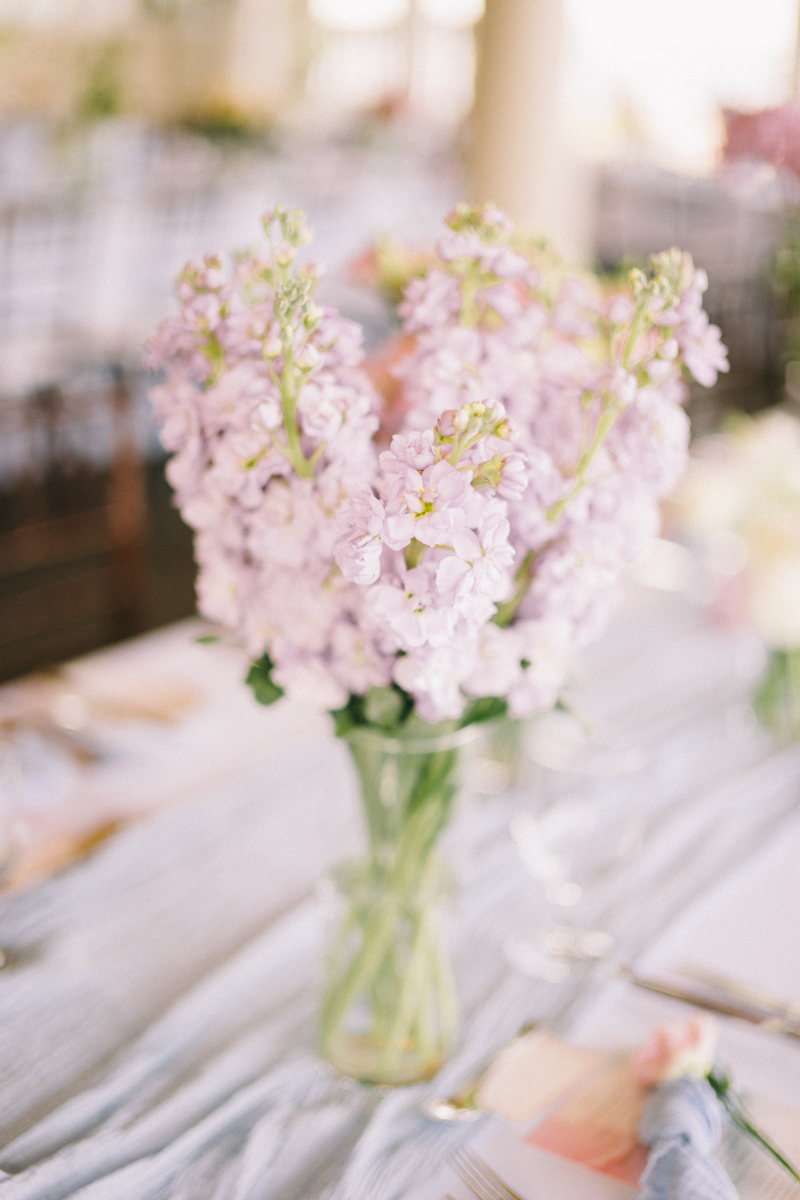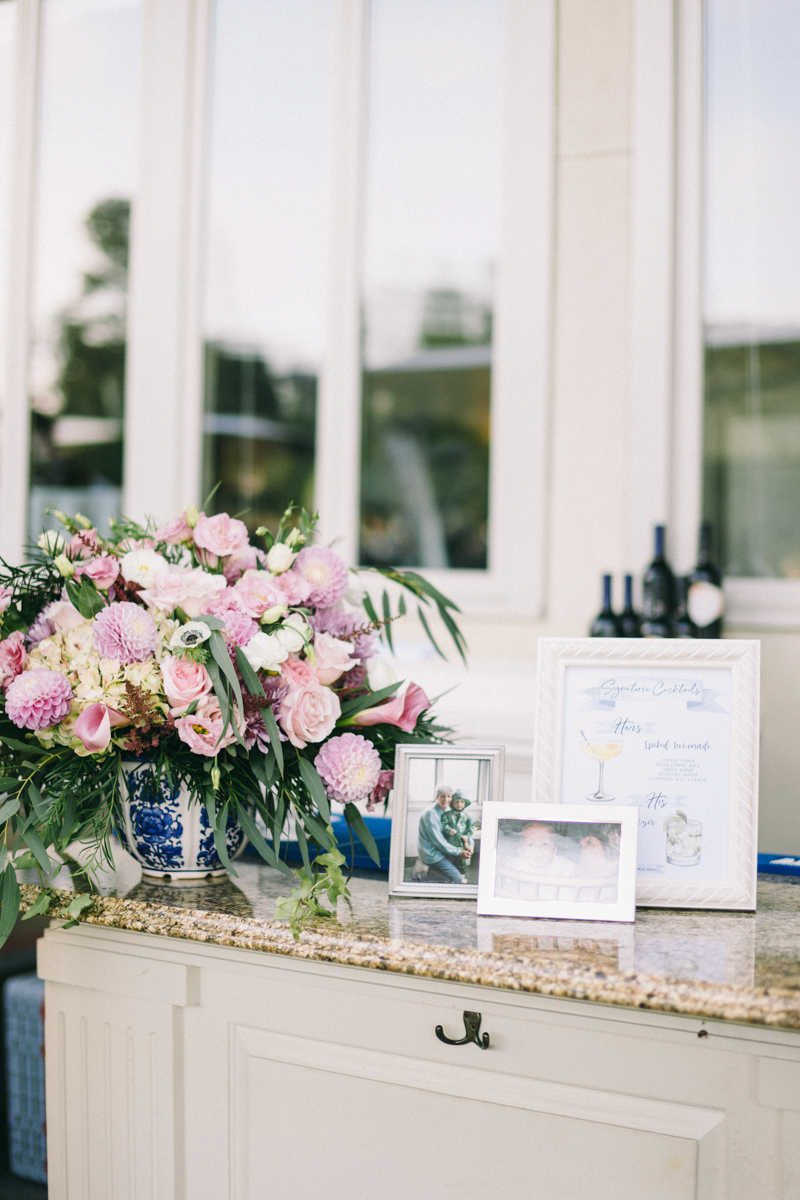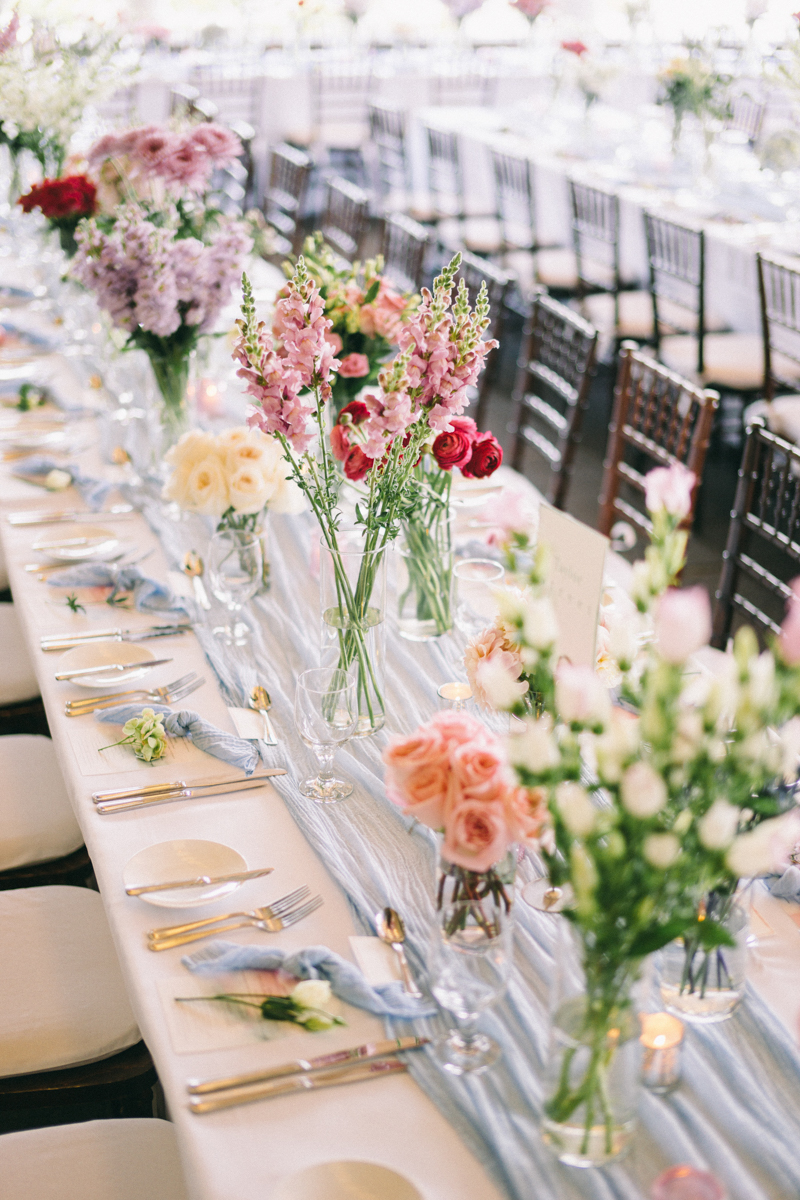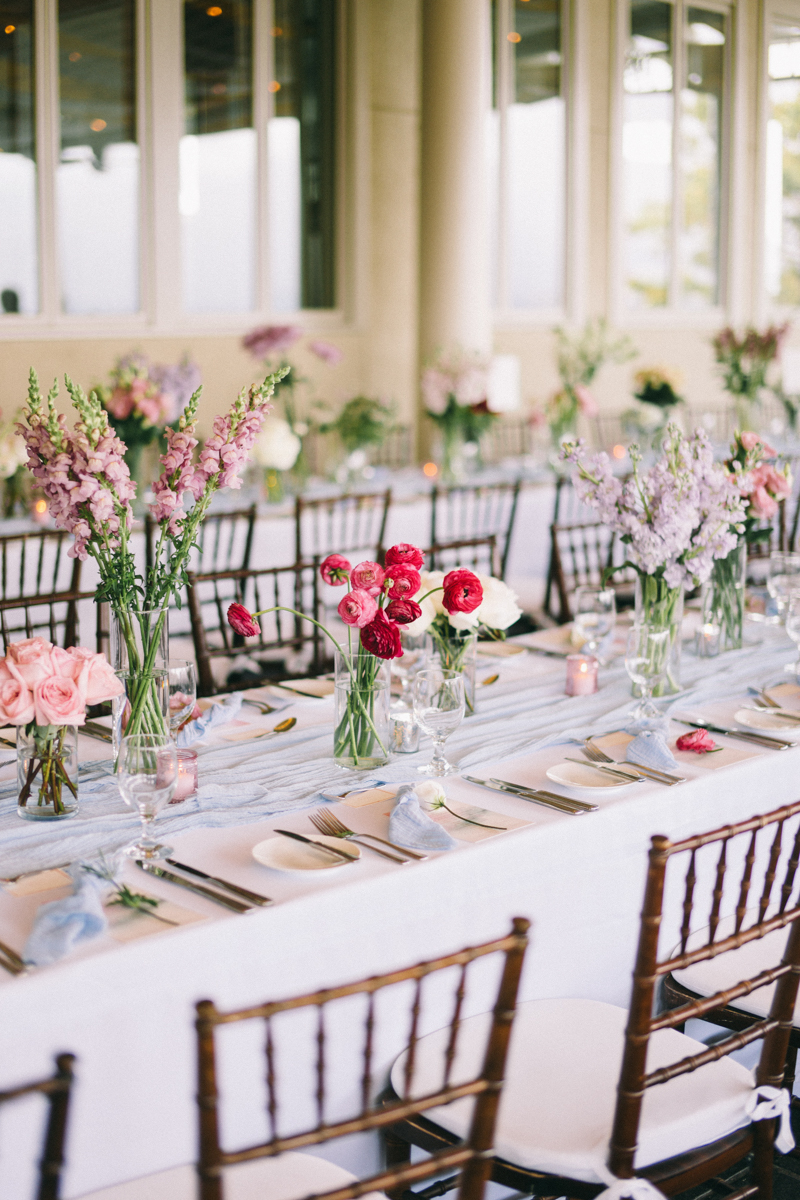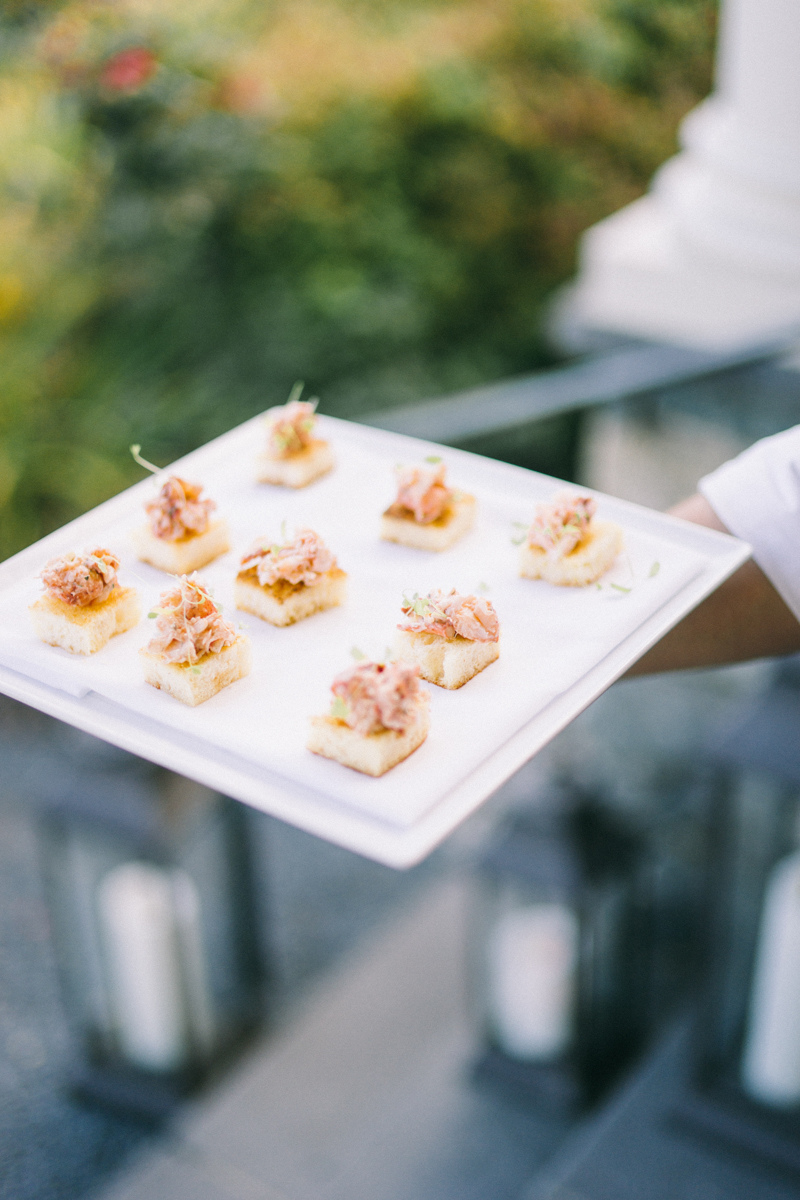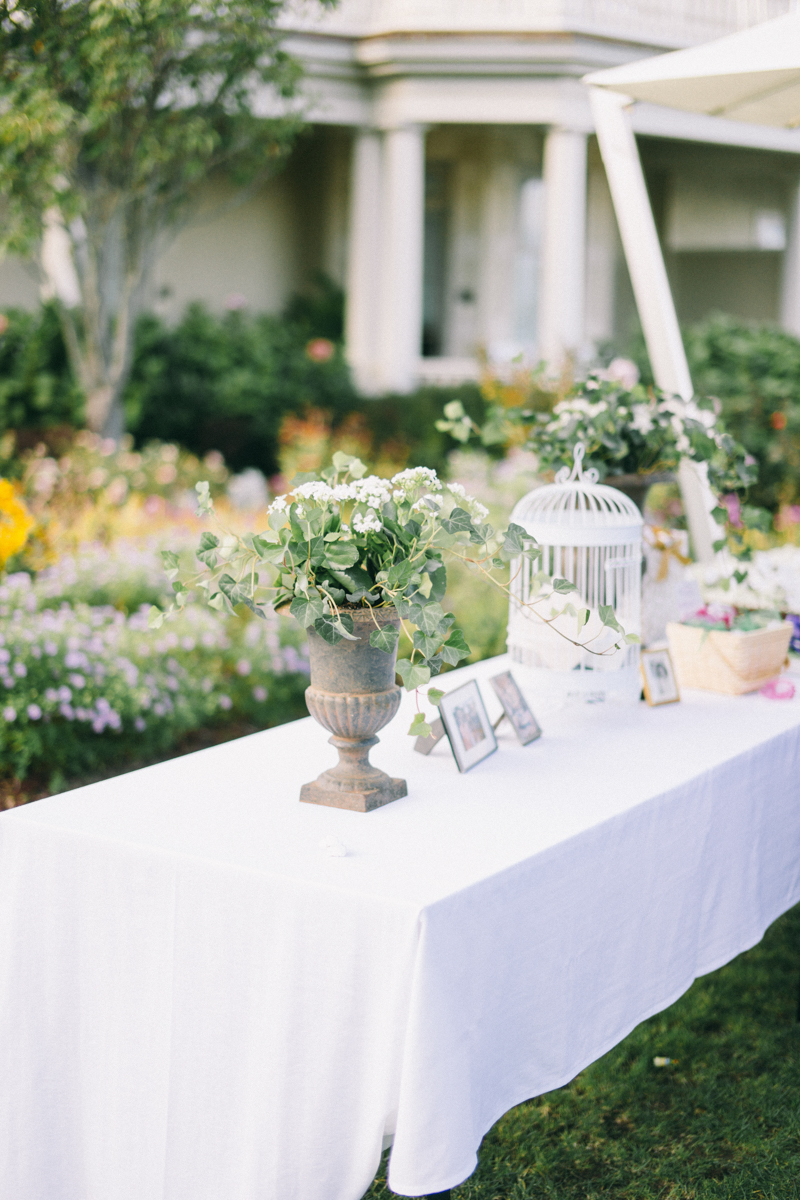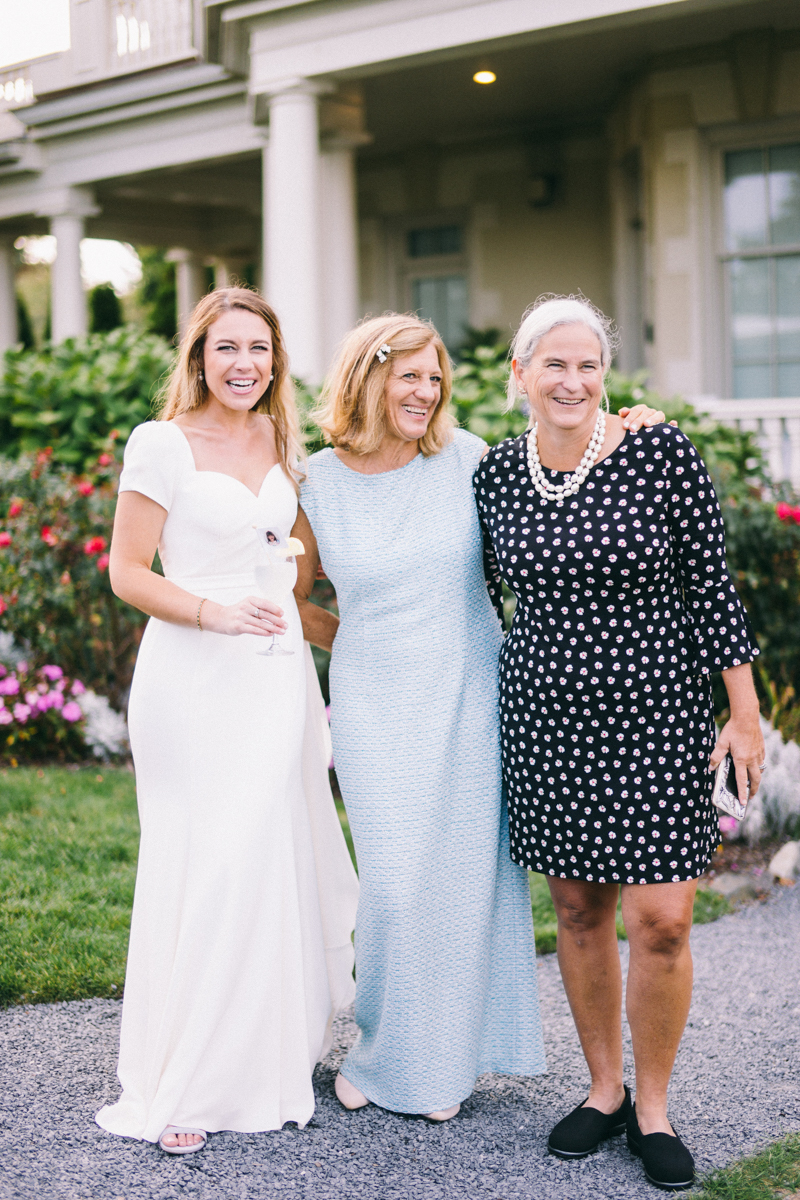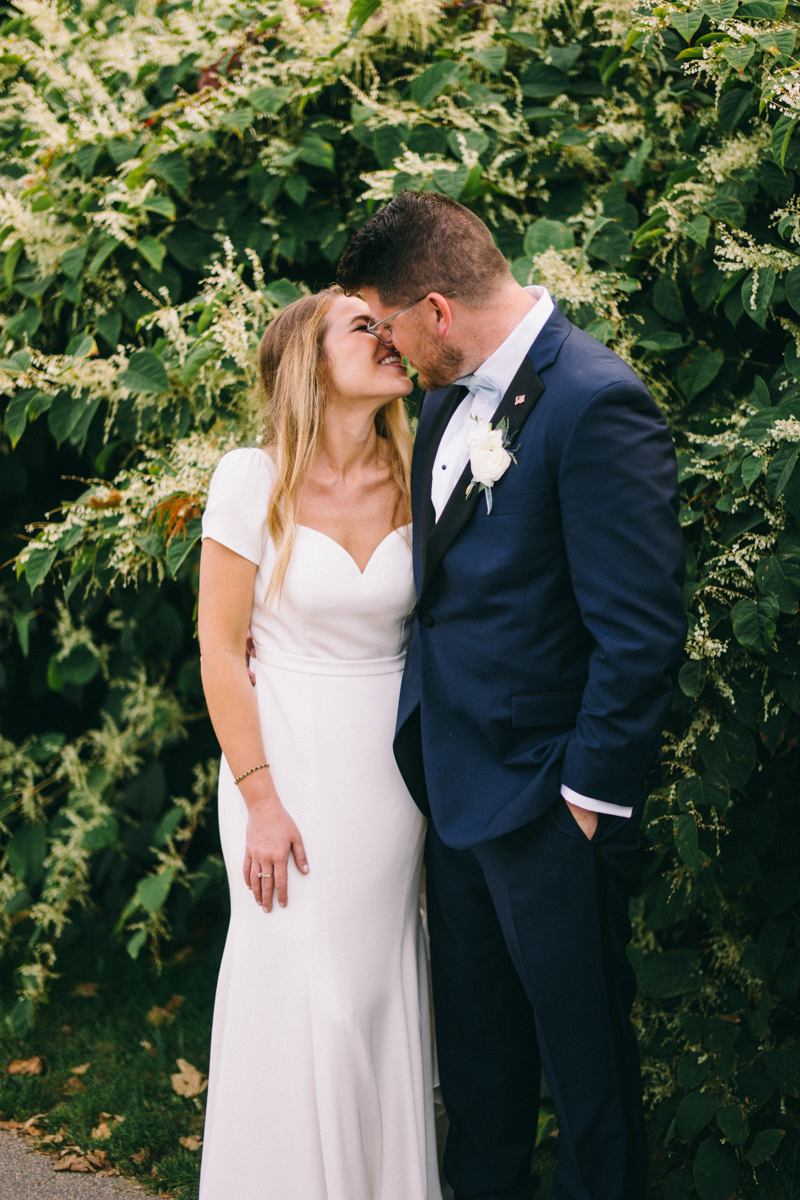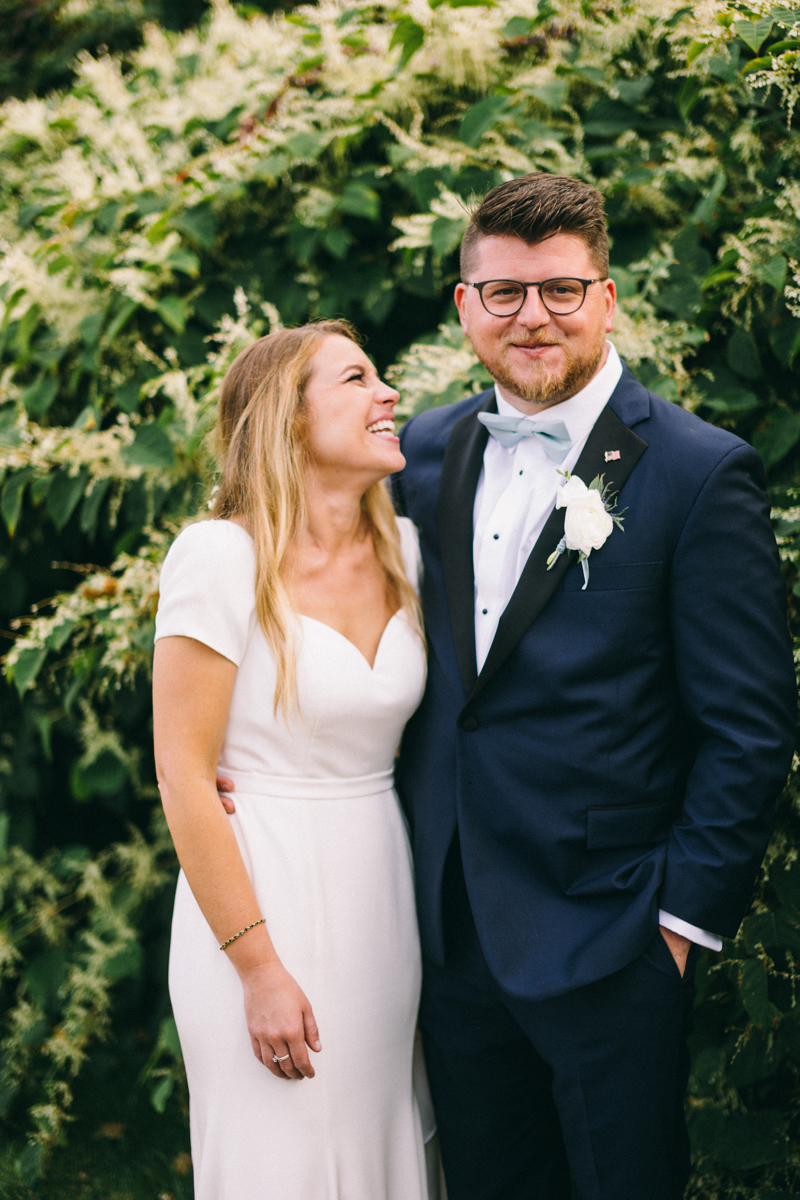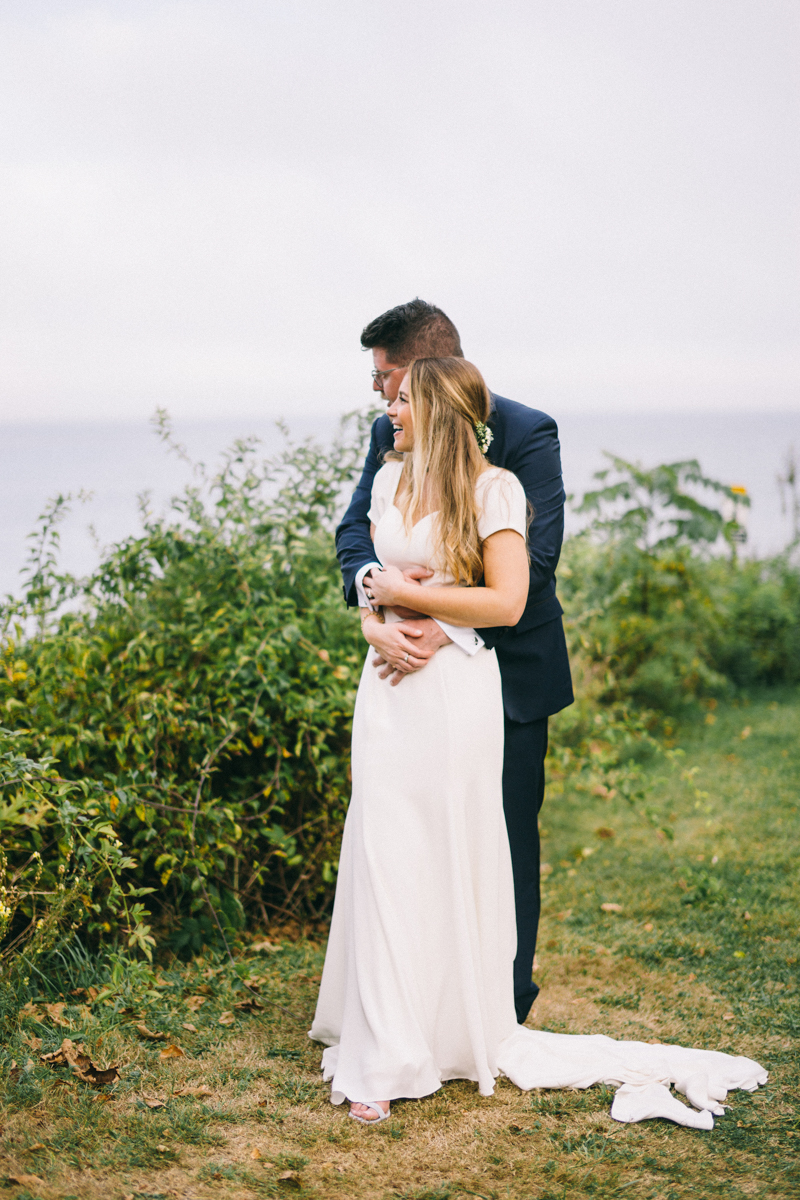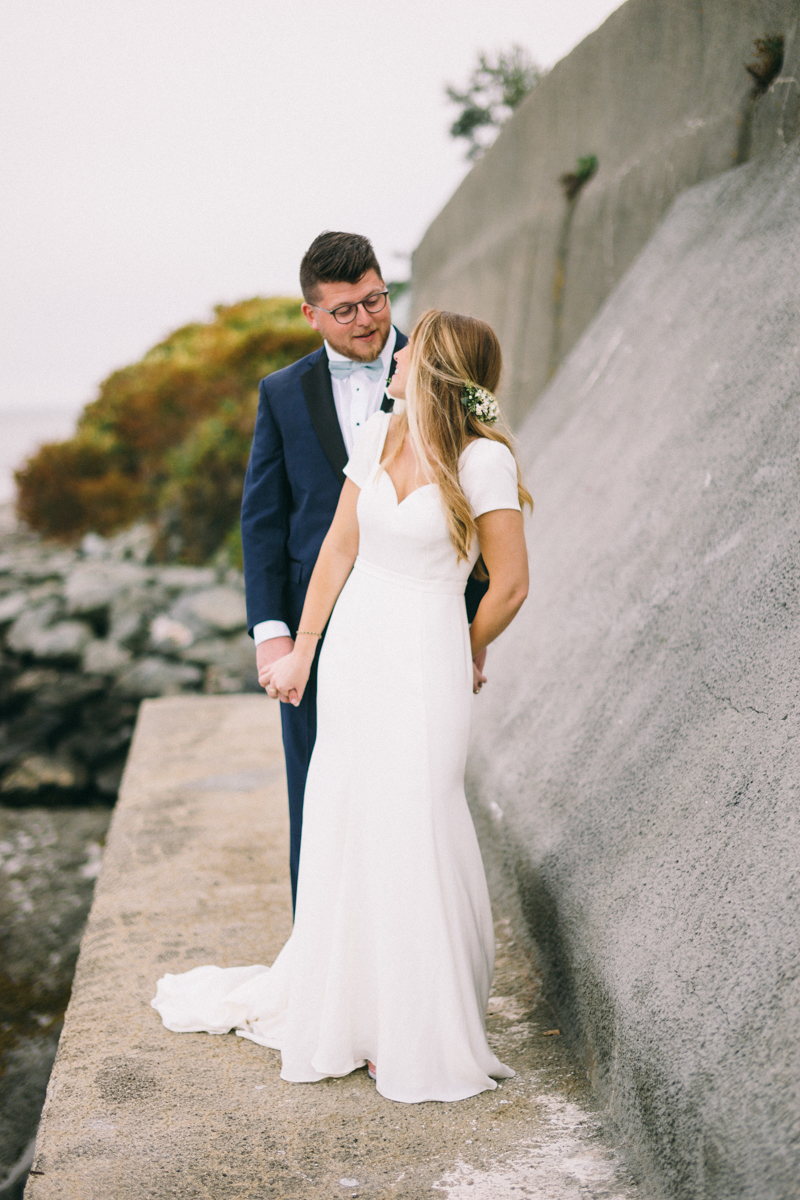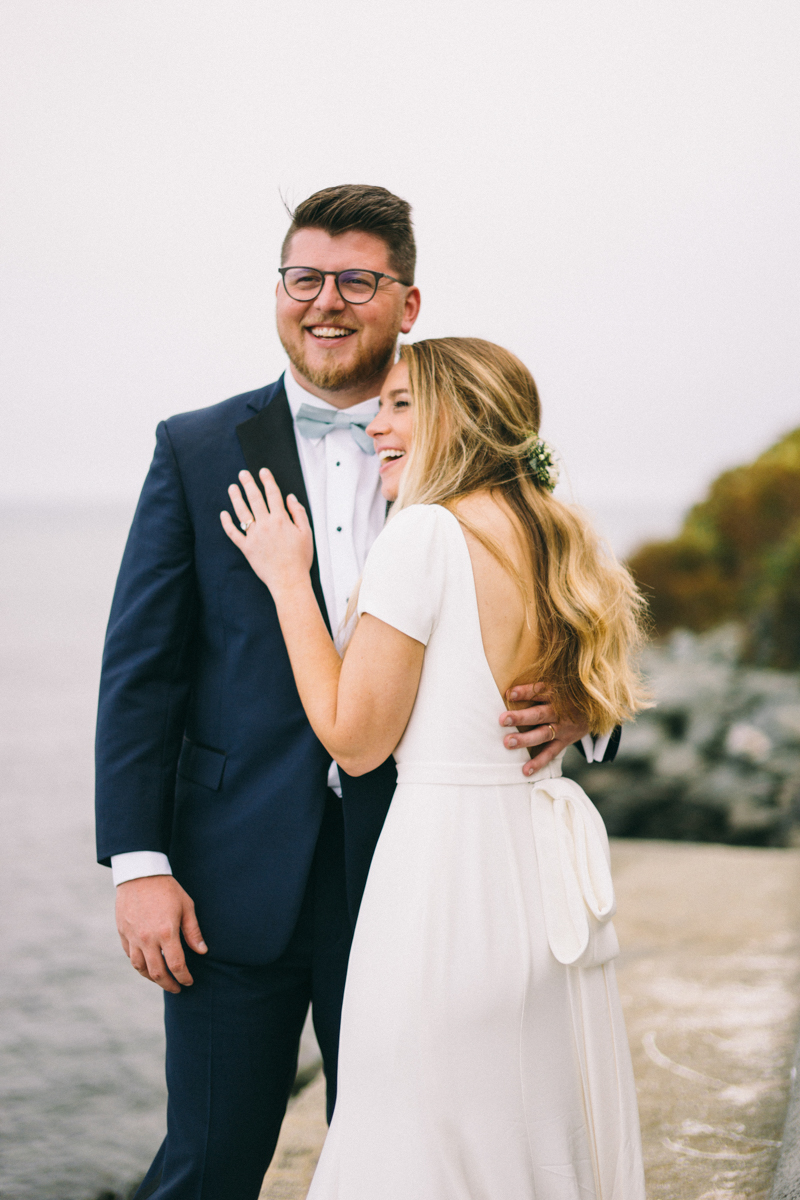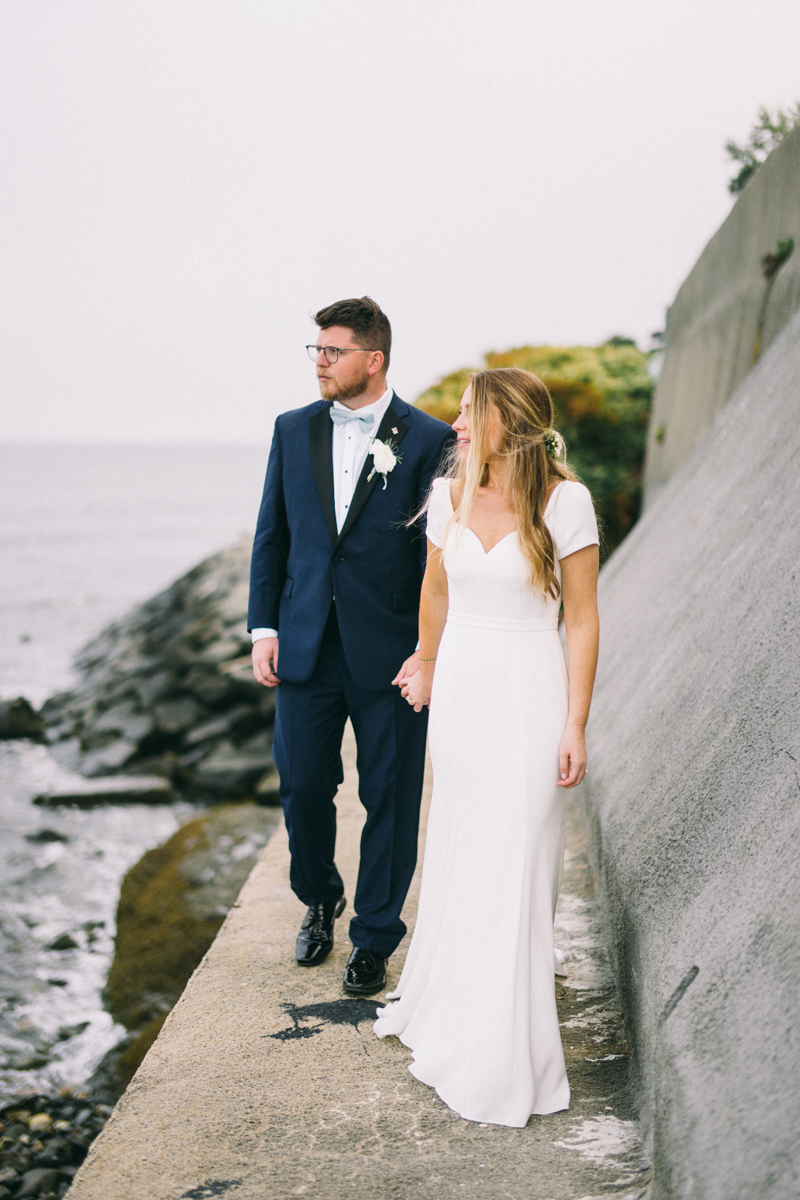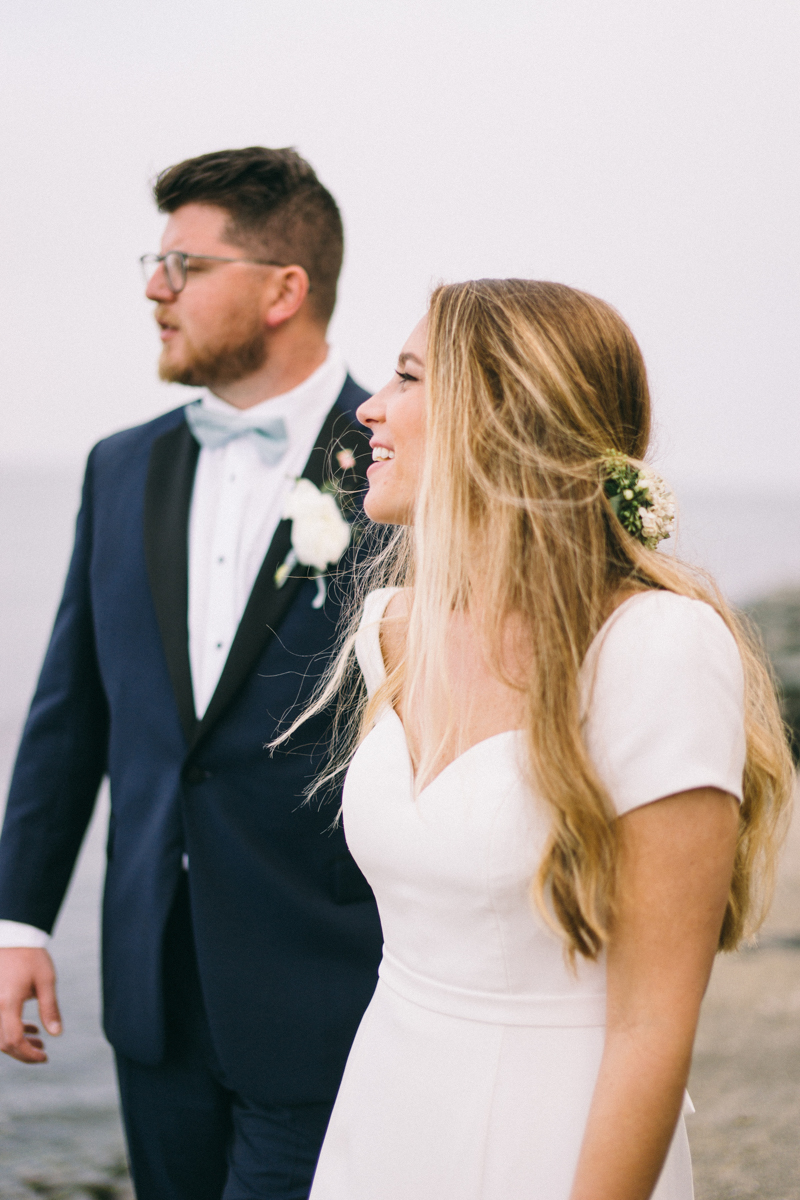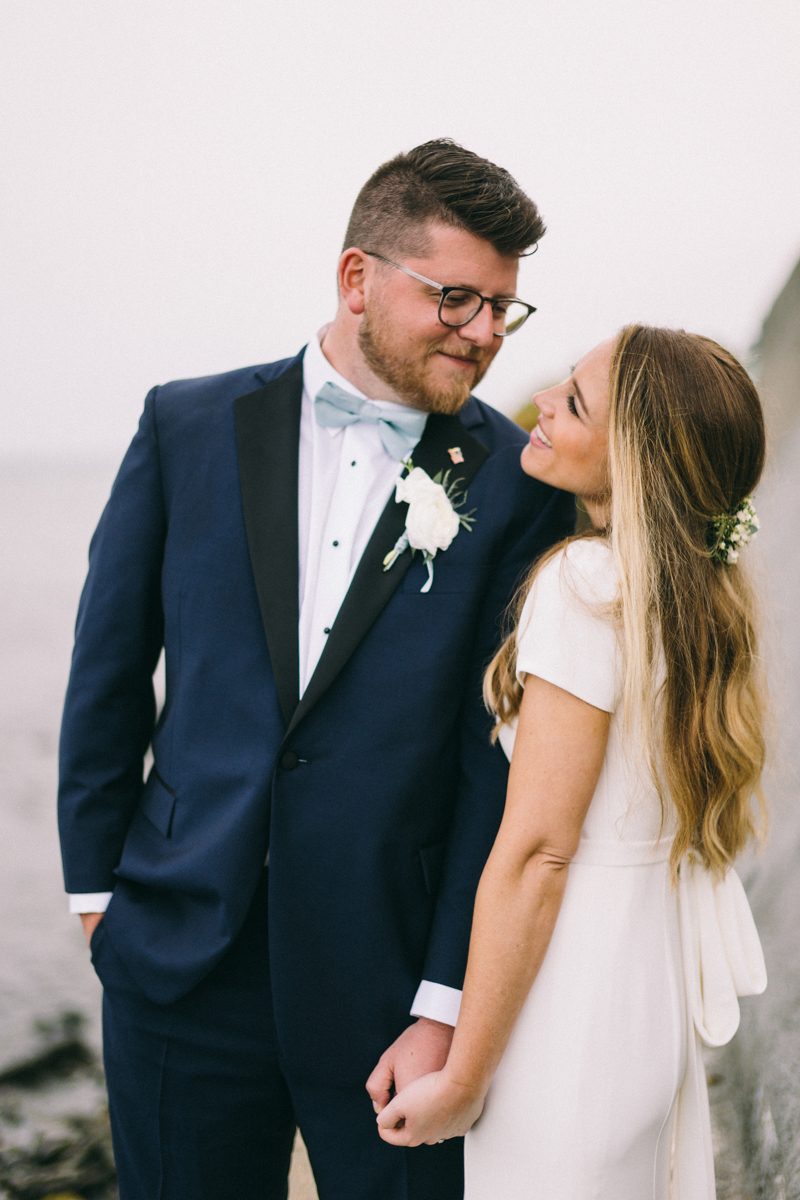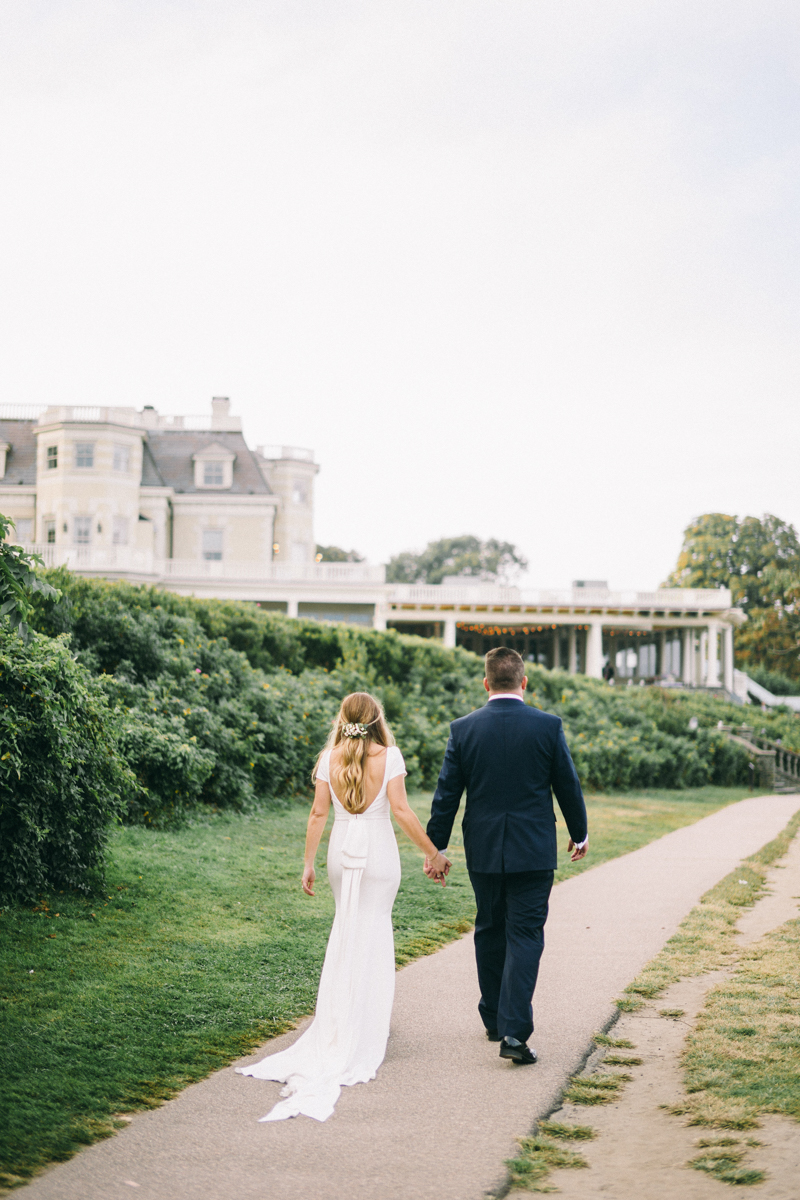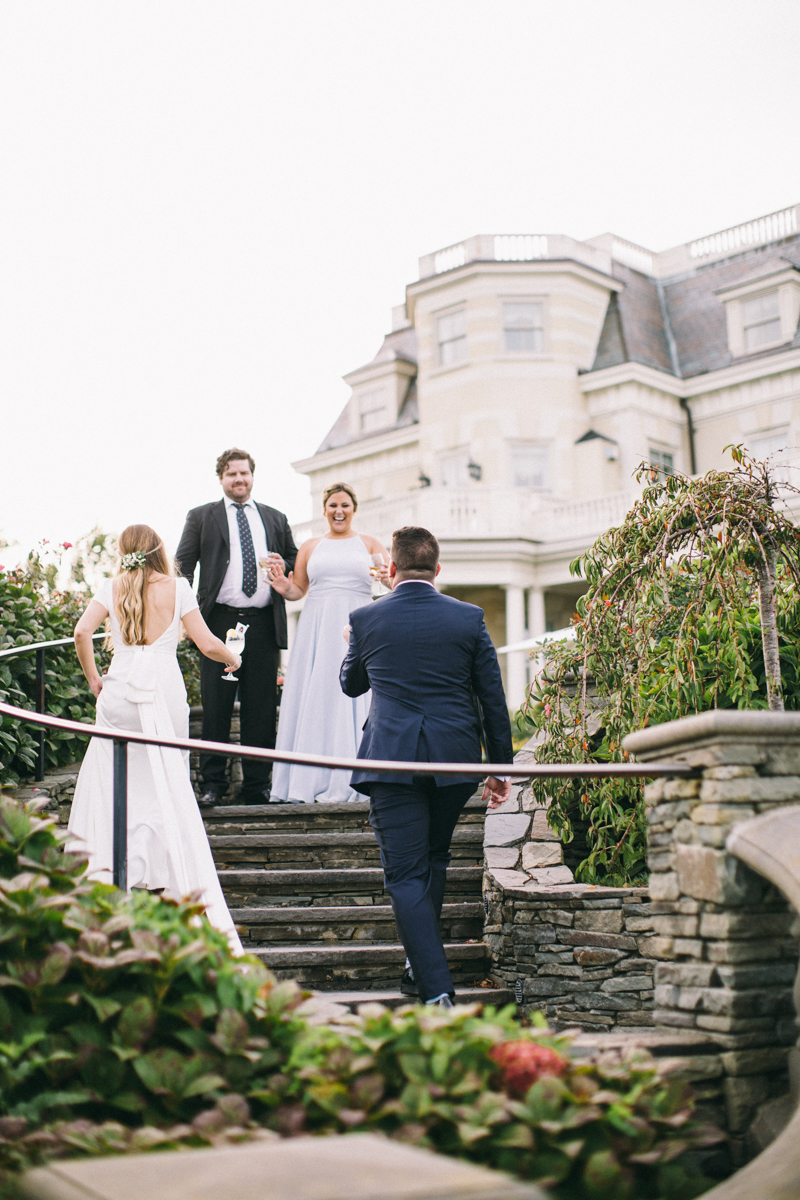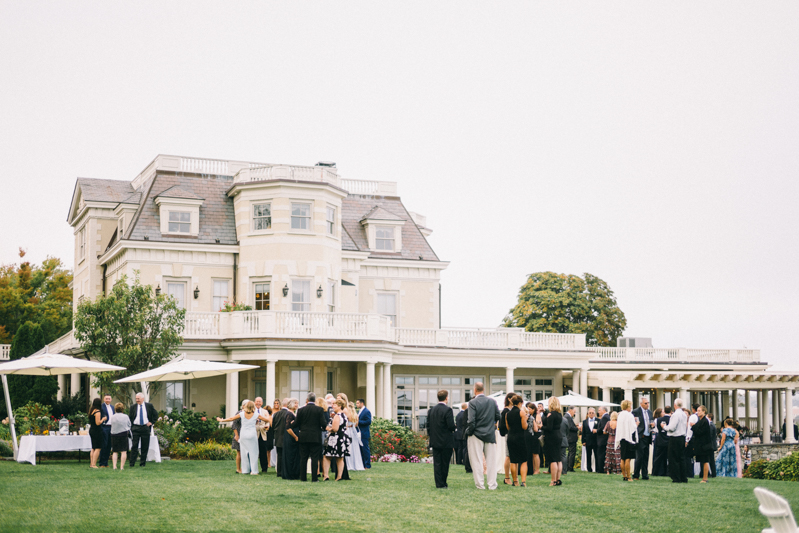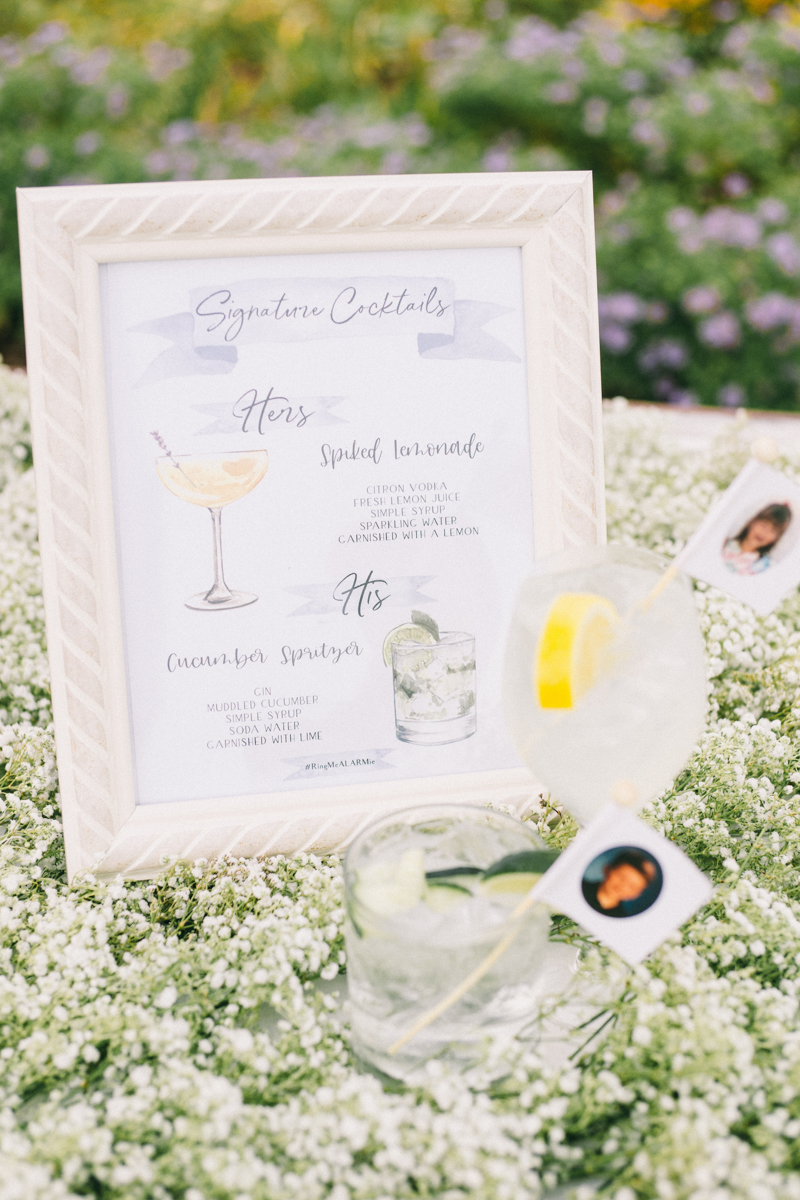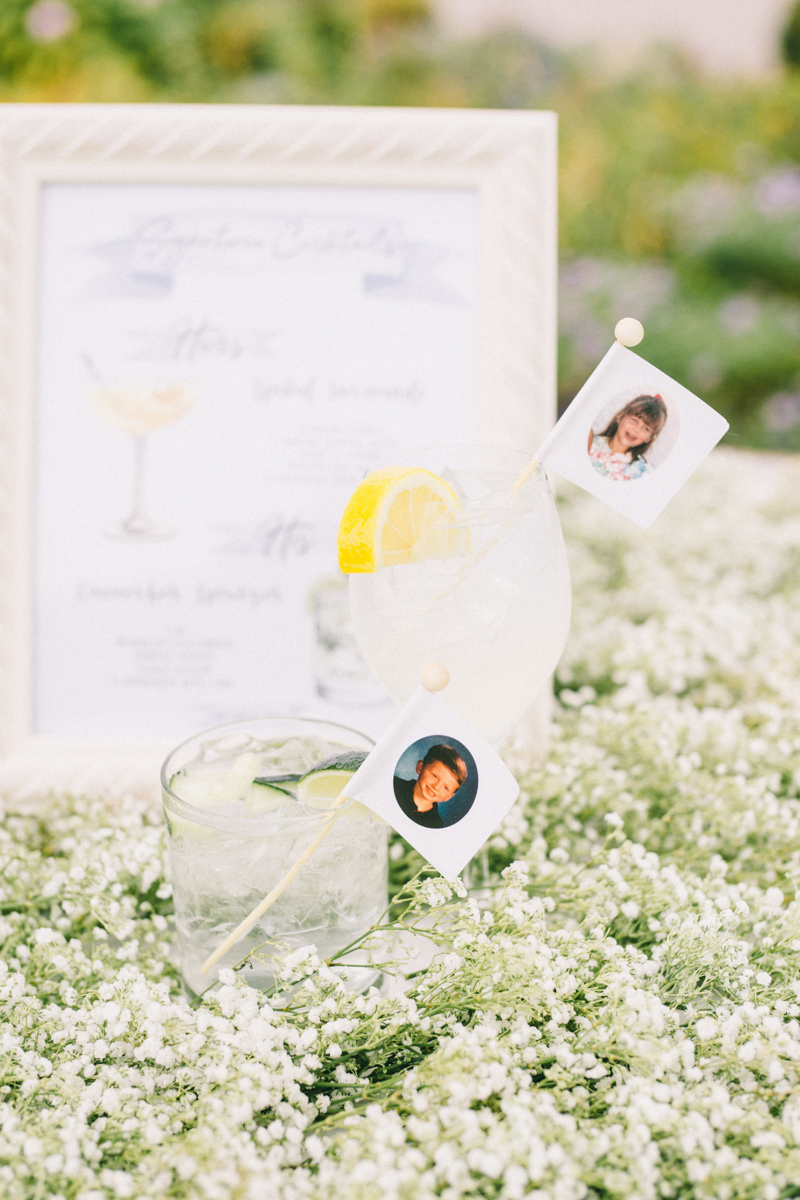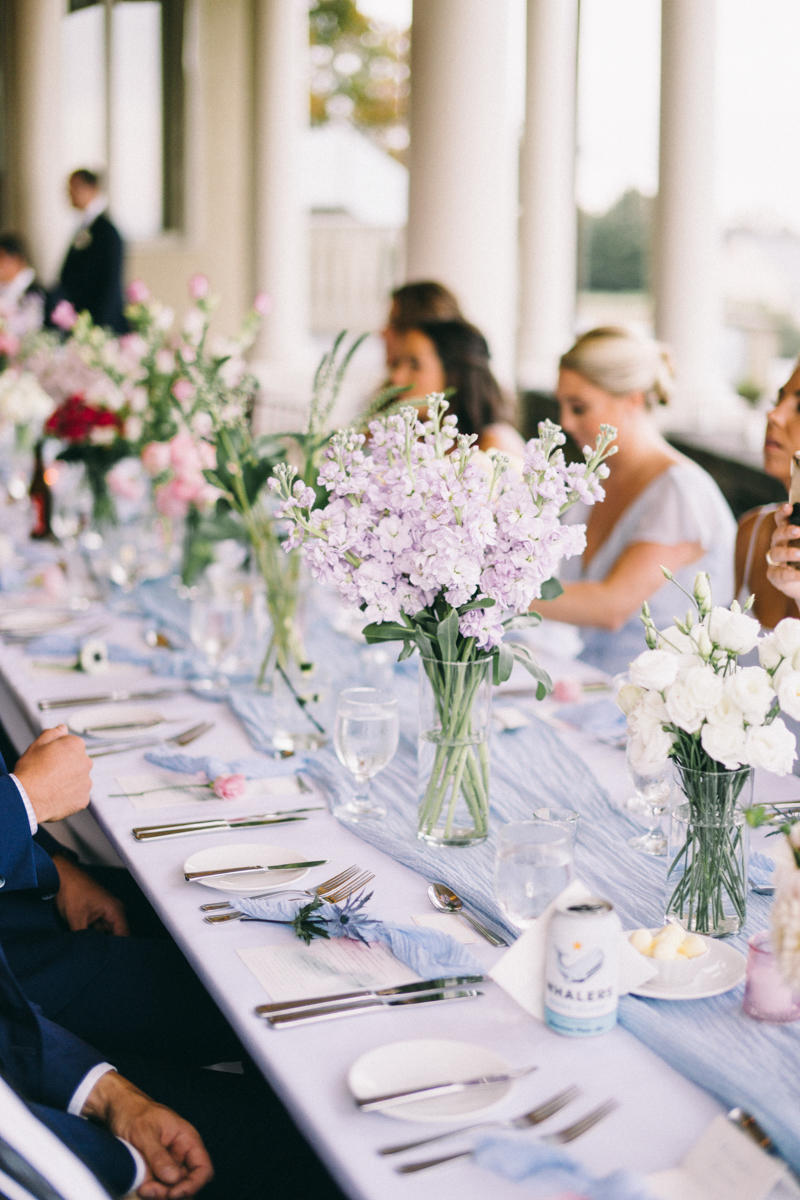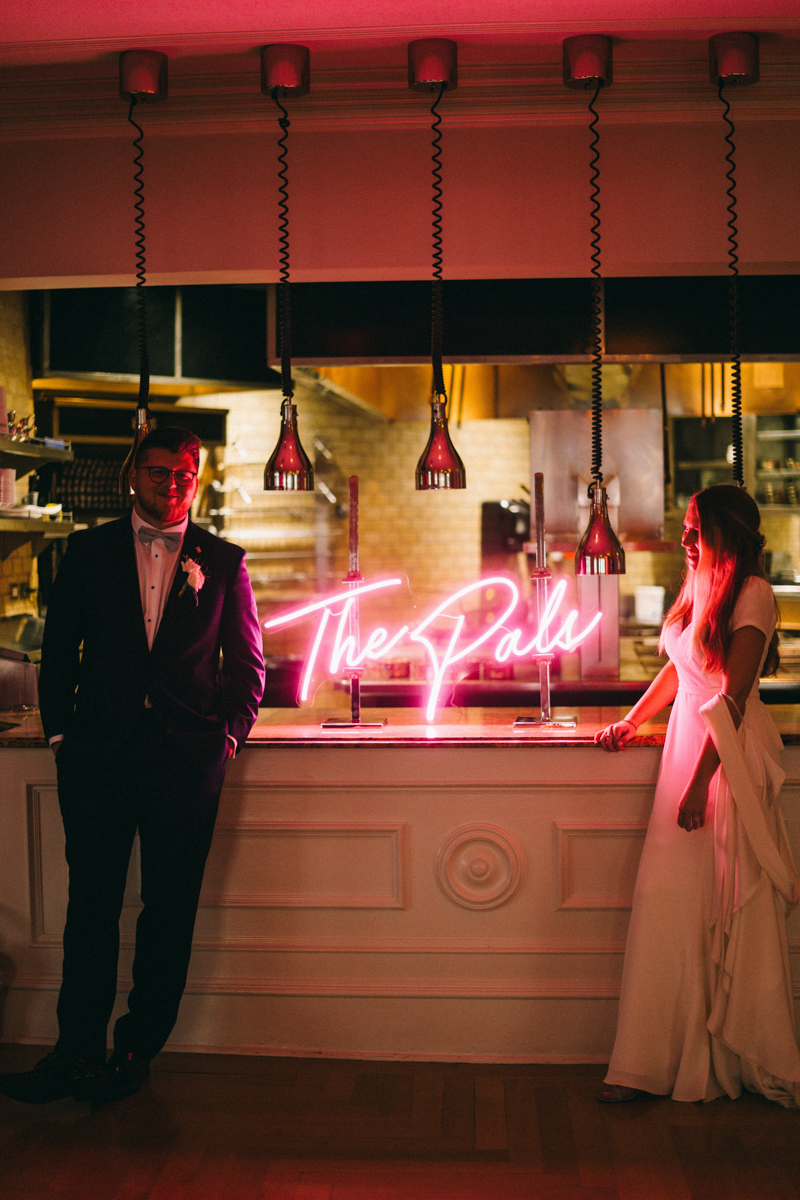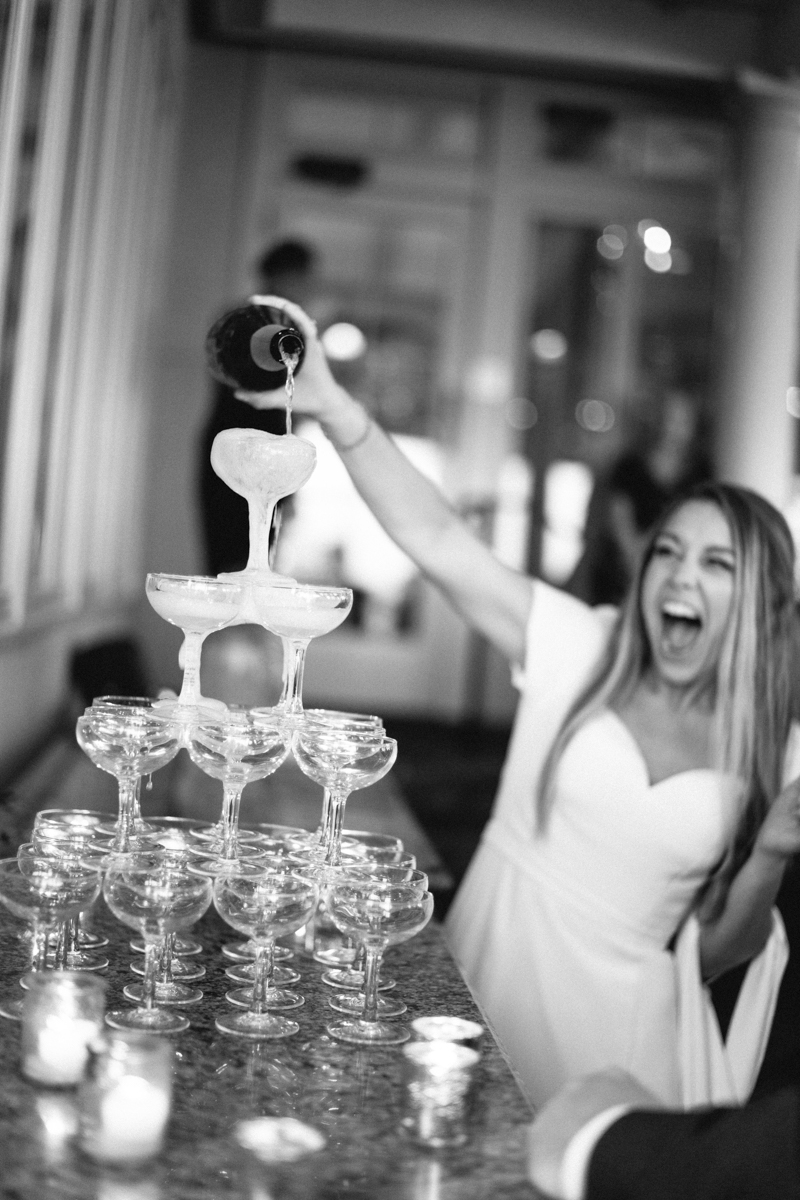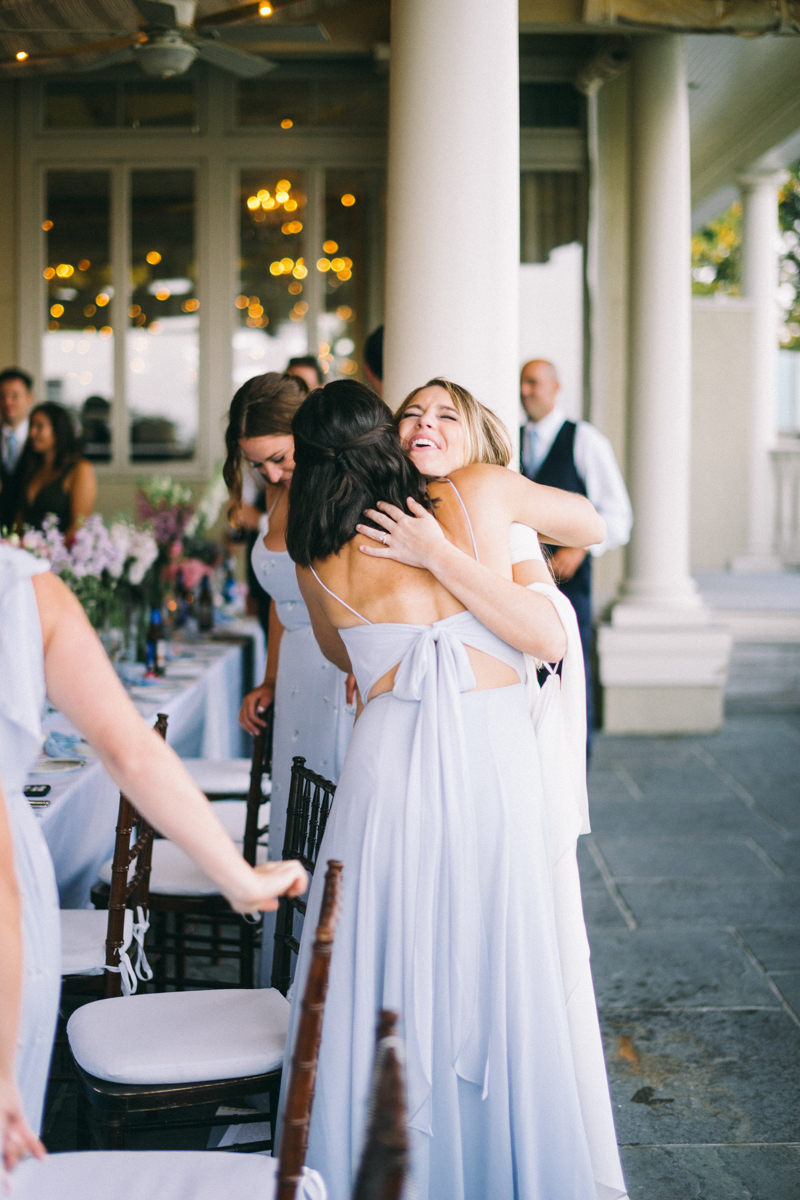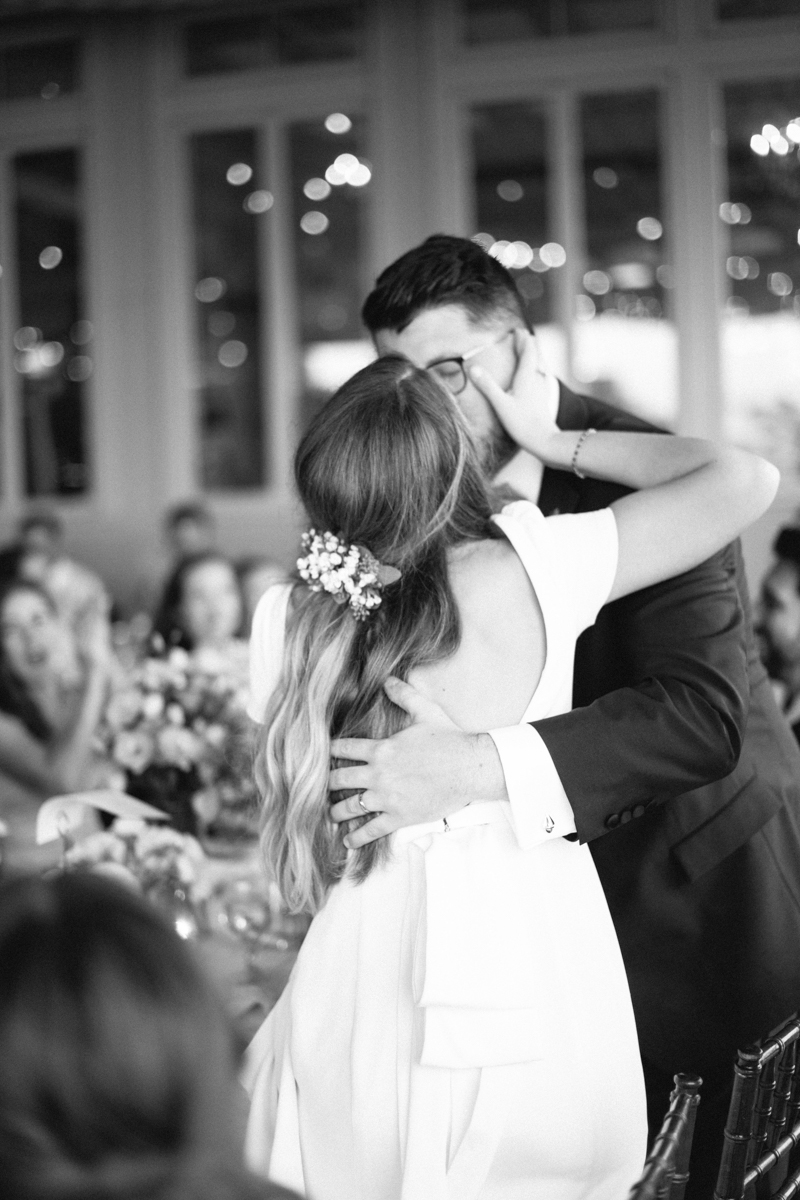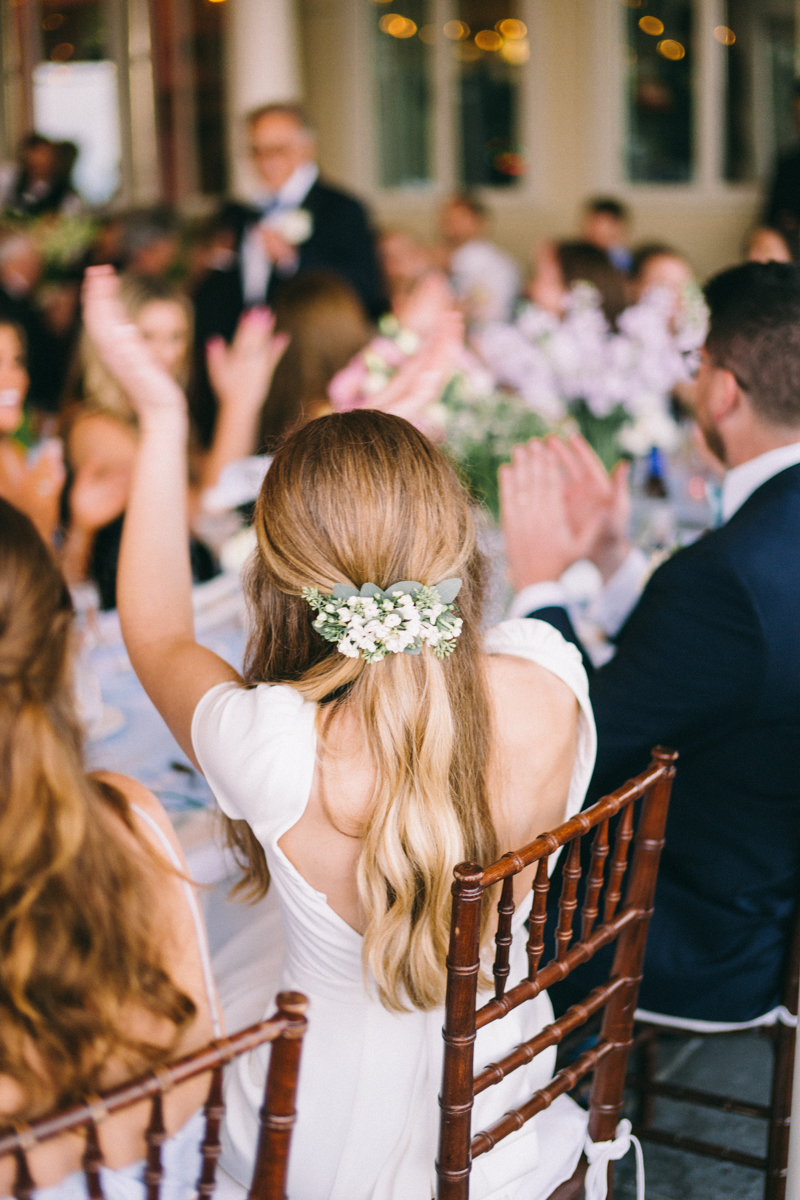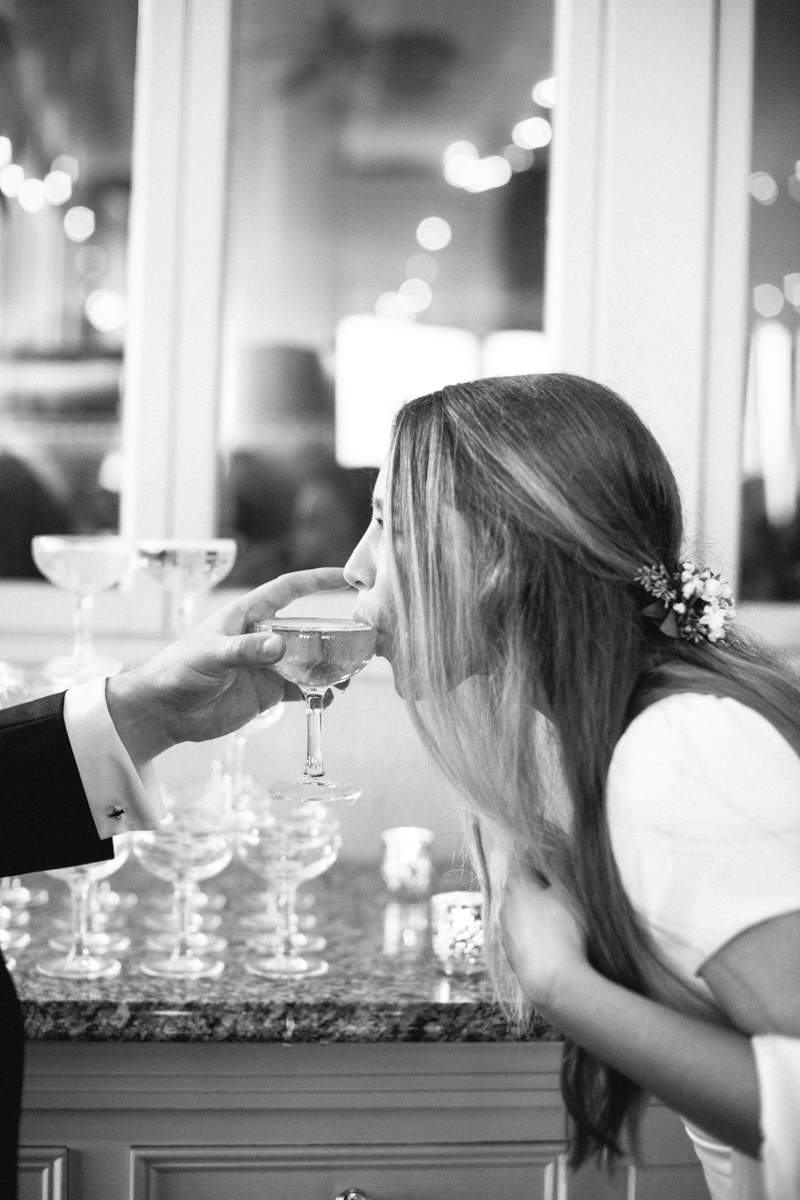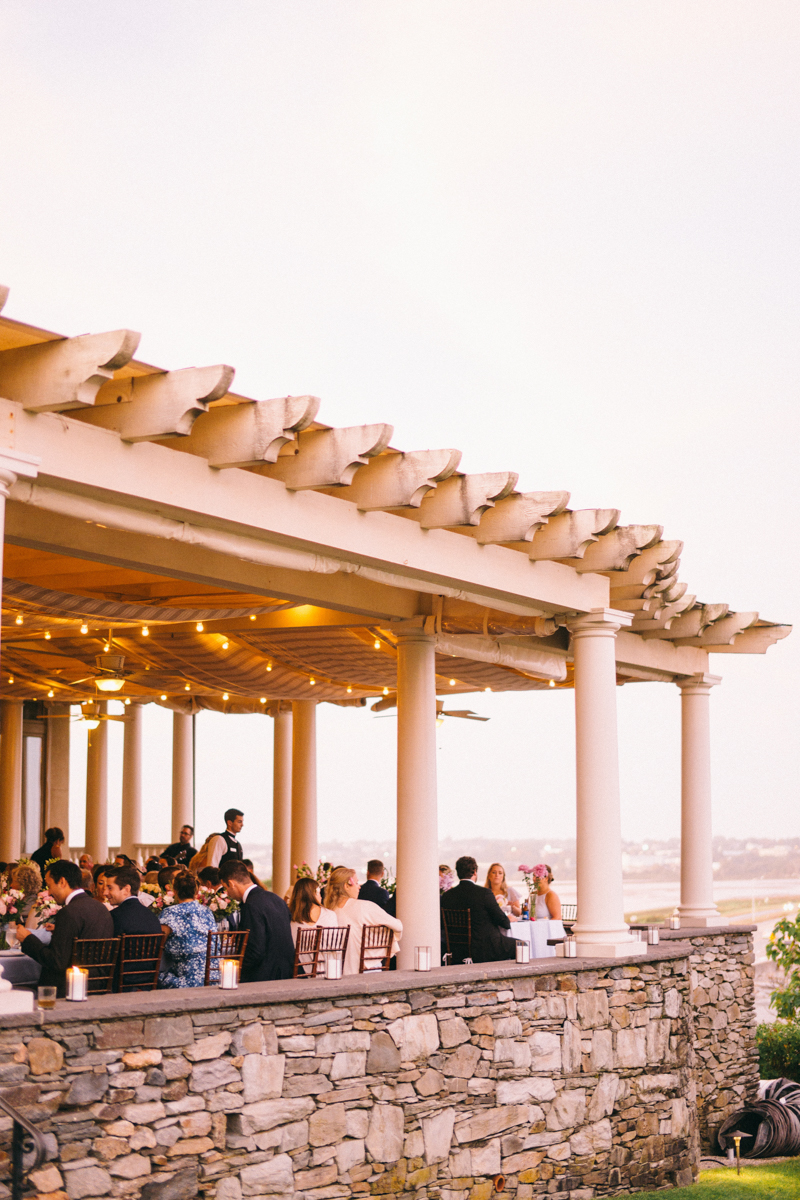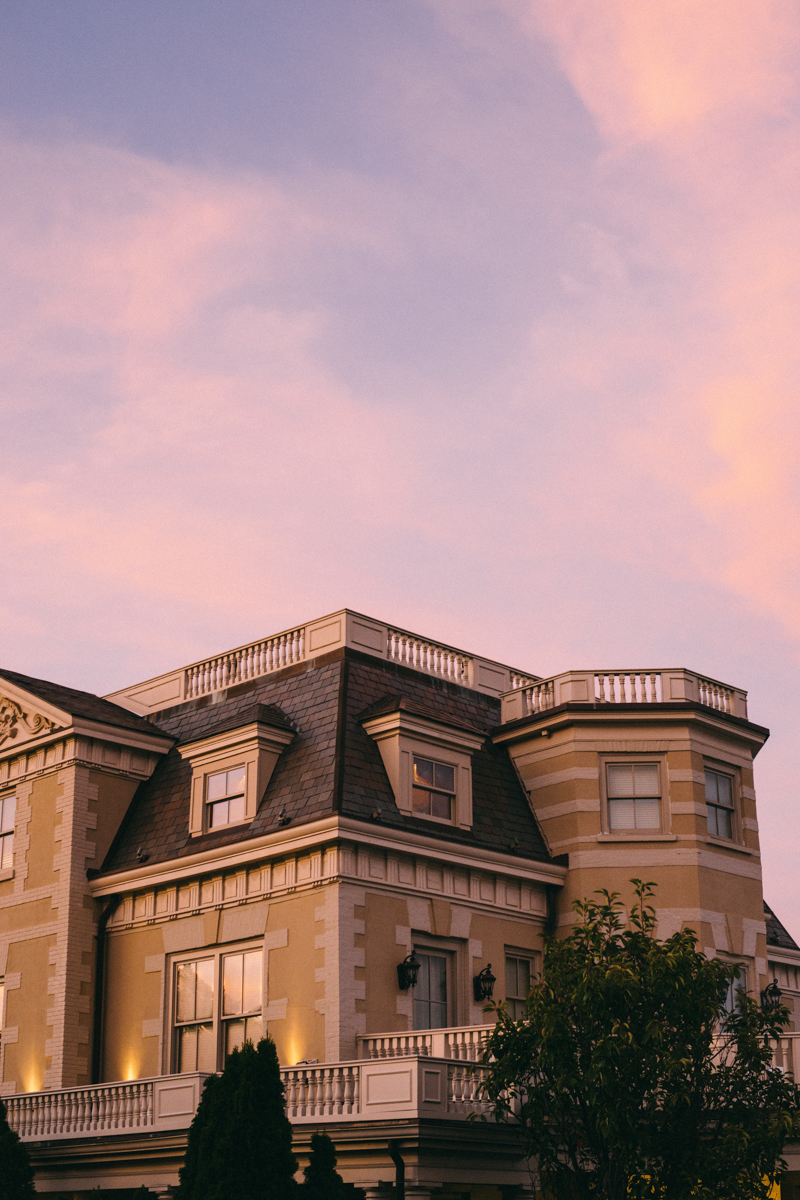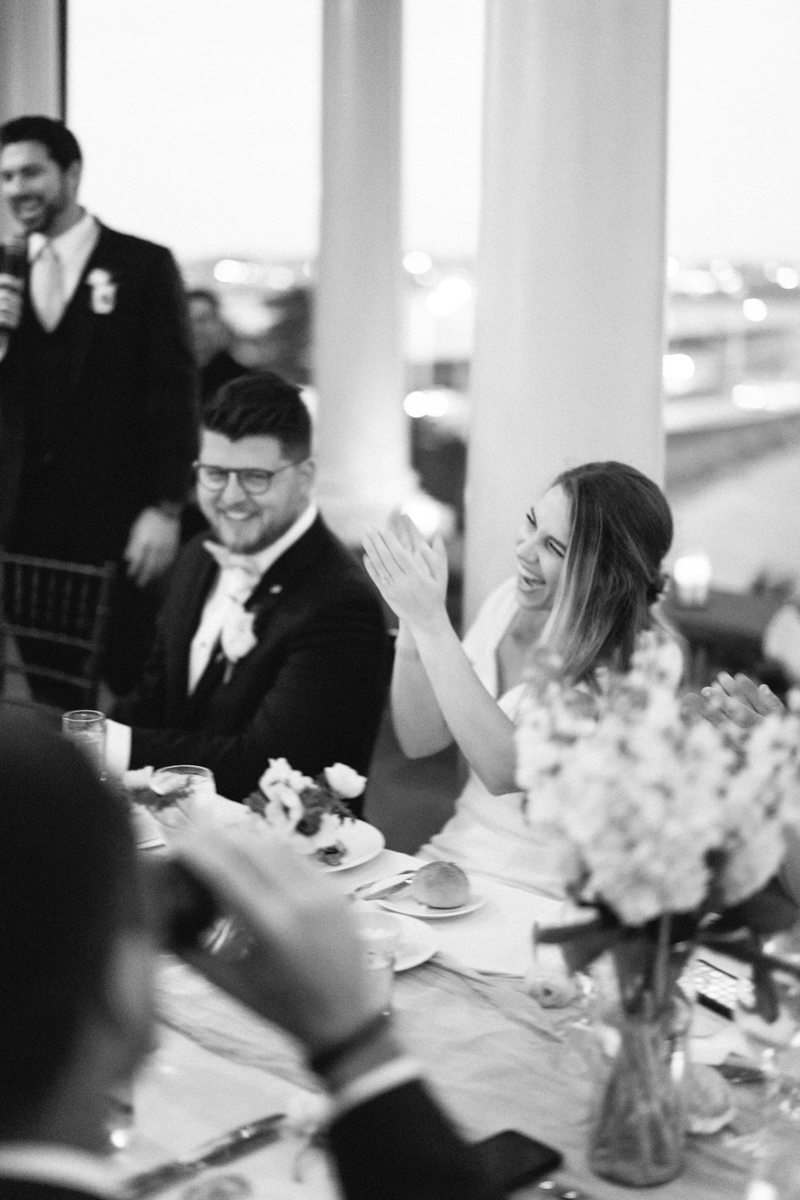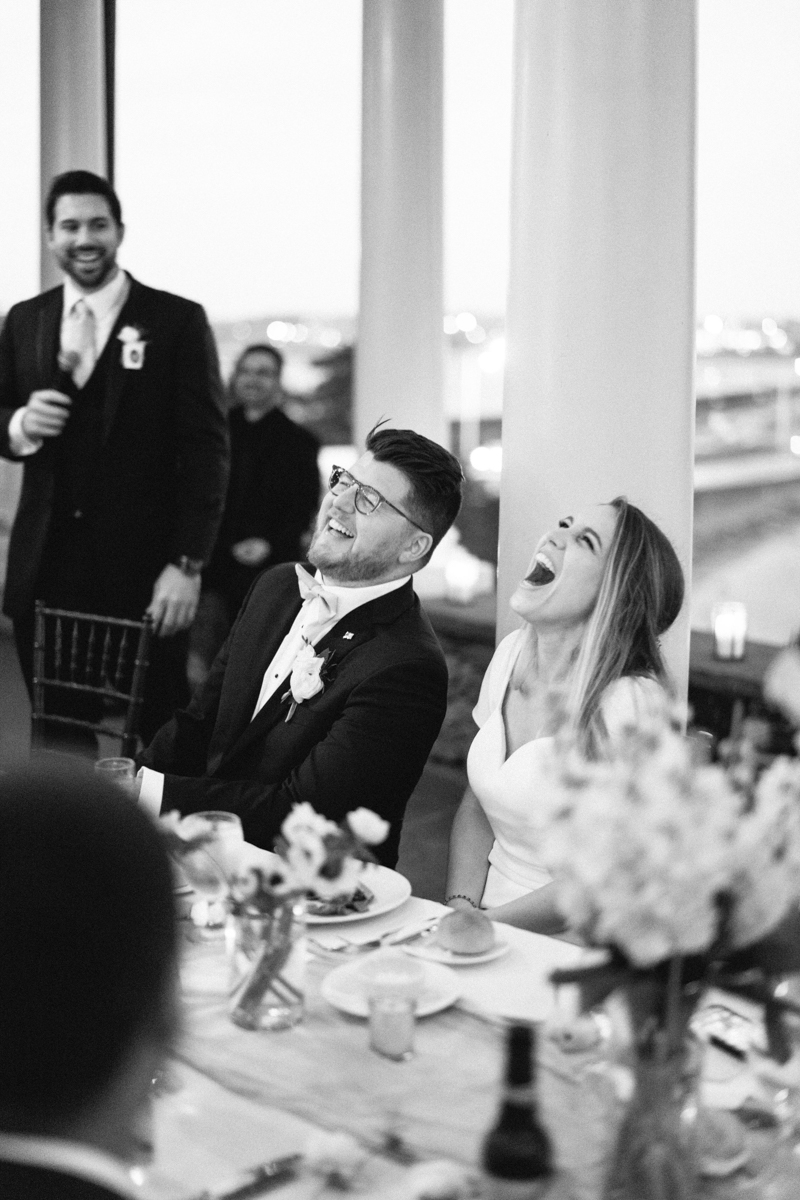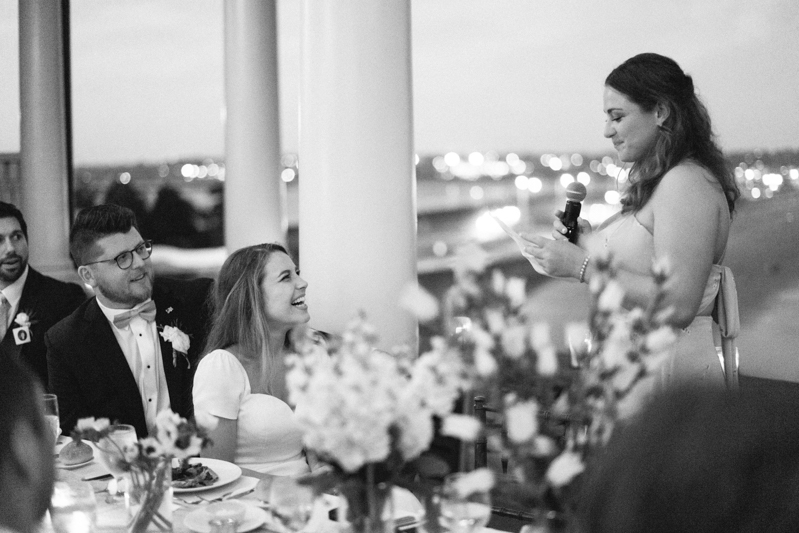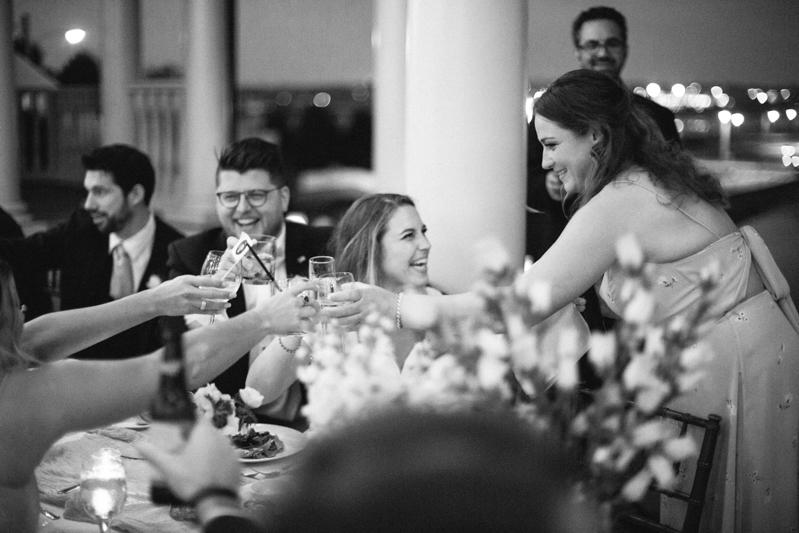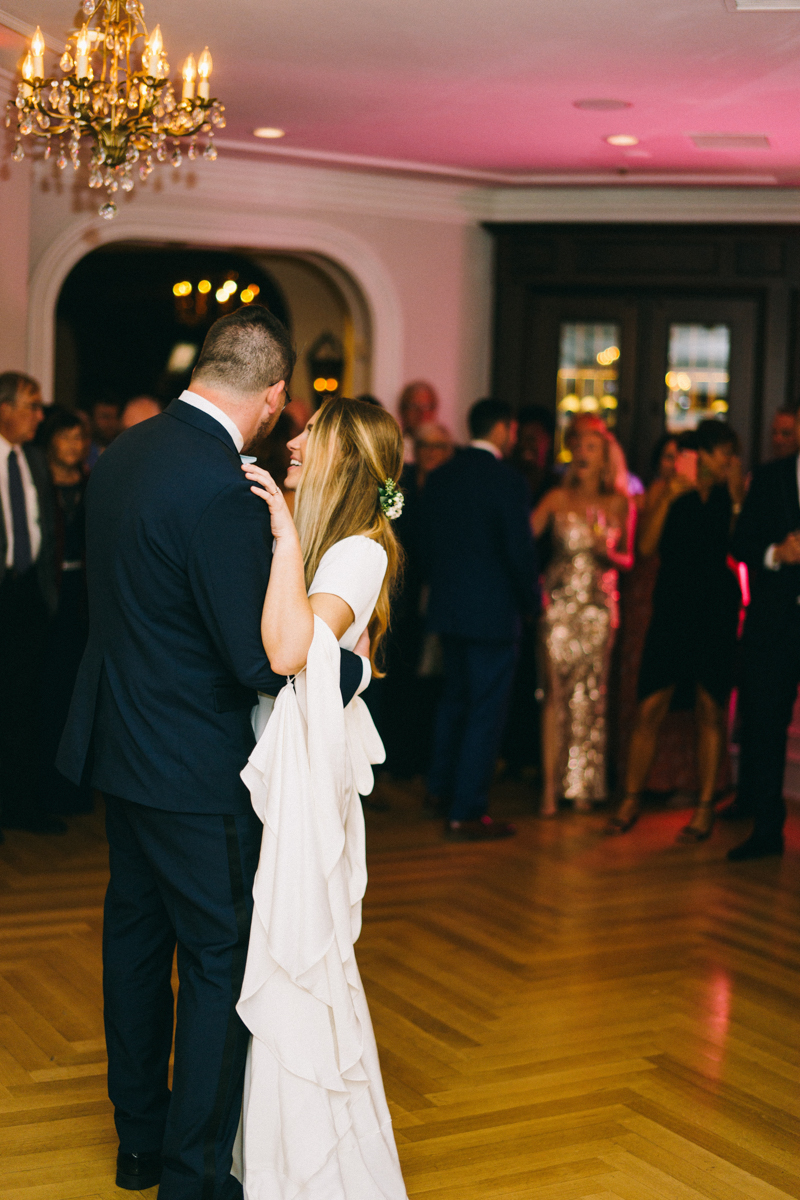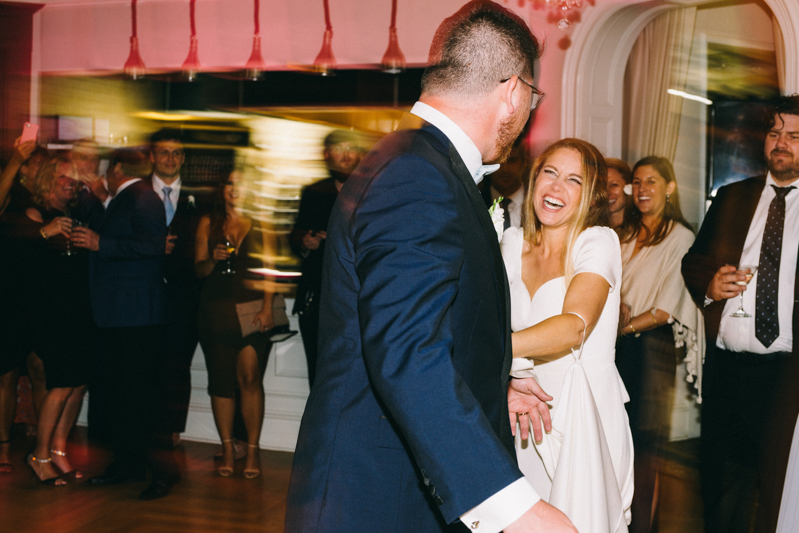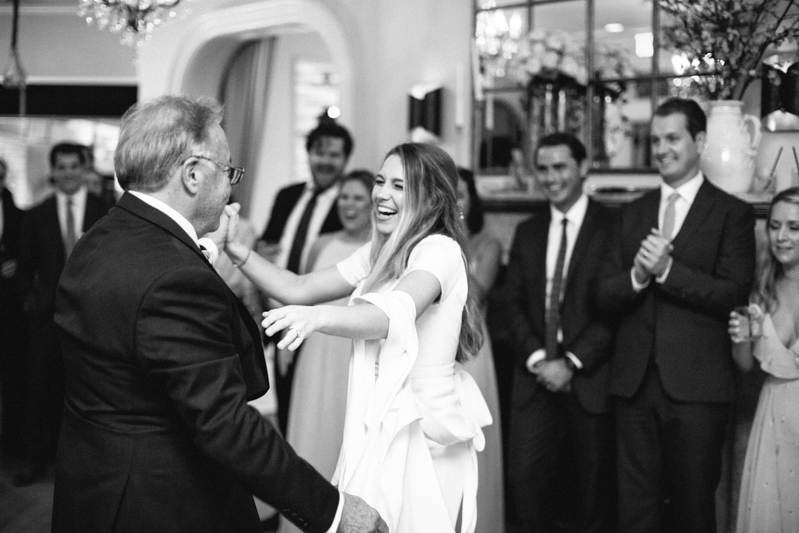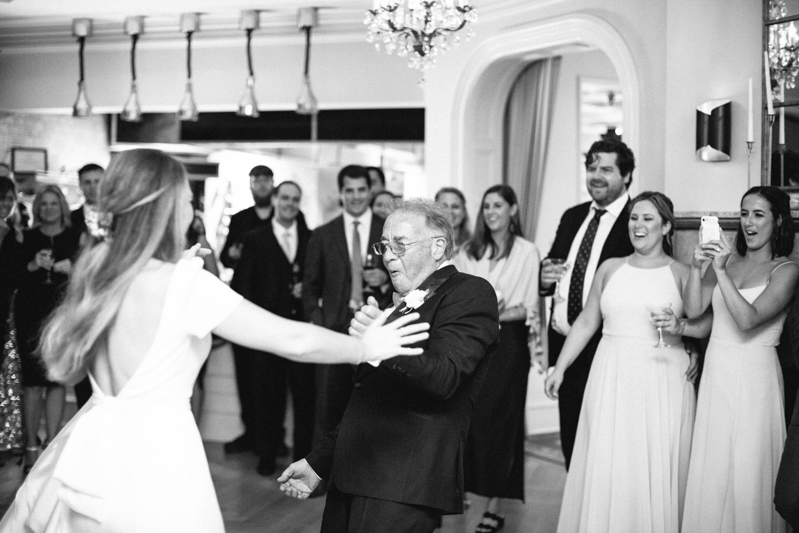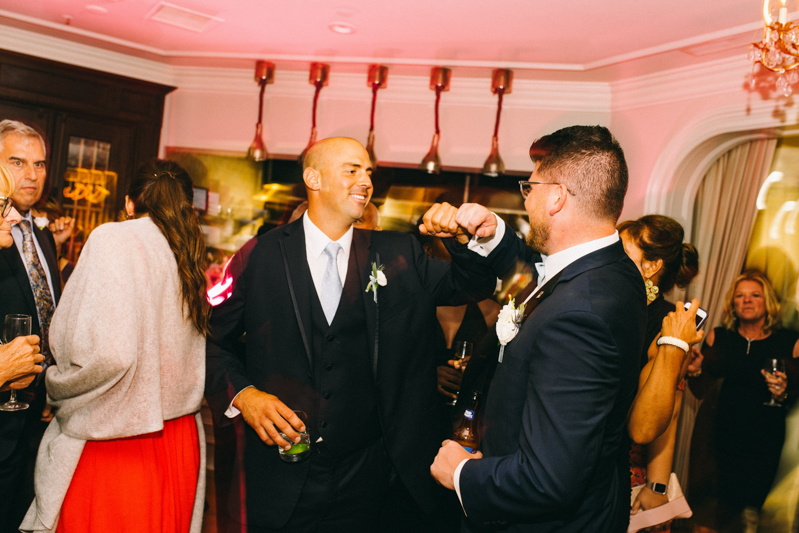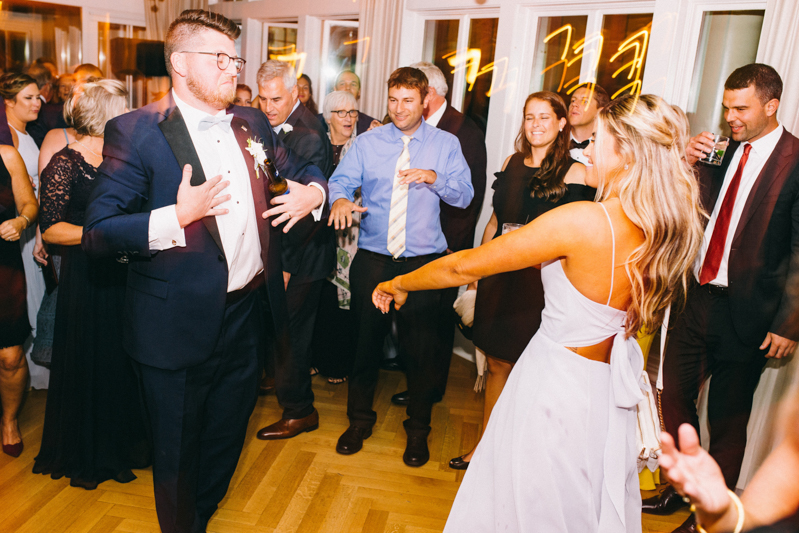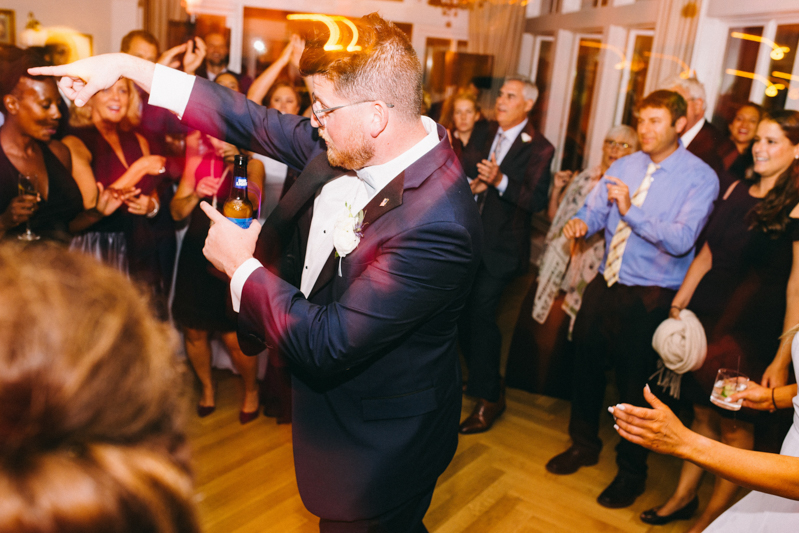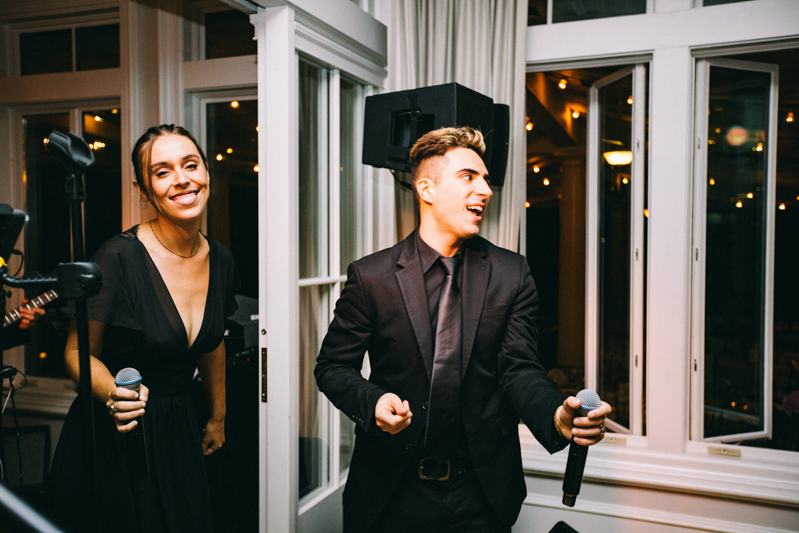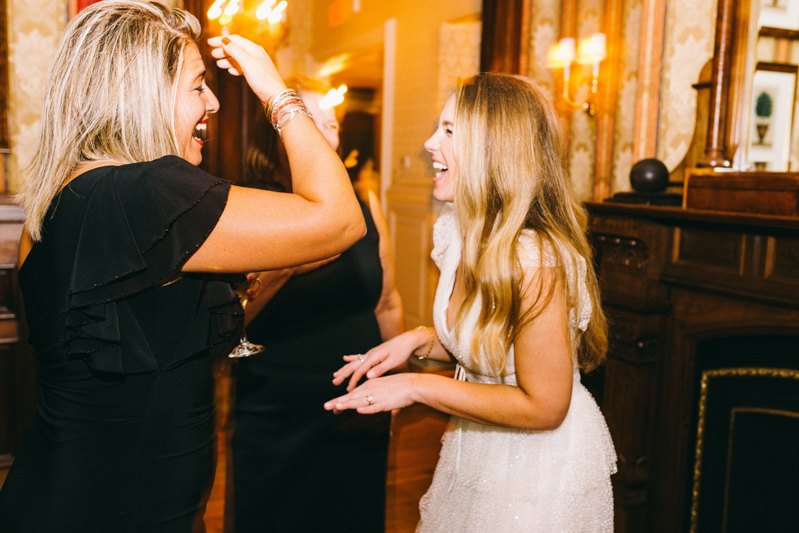 Newport Rhode Island mansion wedding vendors-
Planning- Infinite Events
Flowers- Stoughton Flowers
Band- Radiance
Venue- The Chanler