Heidi from She Luxe Weddings connected me with Kellie (who owns Lat & Lo– an adorable company that makes jewelry with latitude and longitude coordinates) & Justin for their May wedding at Migis Lodge in Casco Maine. I was talking with Kellie just a couple days before the big day, asking her all the questions to get me fully prepared for their wedding. As she was talking about the beauty of their venue I drew up a picture of it in my mind but that picture didn't even touch the beauty of it. Kellie explained that her dream was an elegant forest fairytale wedding and I think she nailed it! Maine is beautiful and Migis is no exception! Migis Lodge is set in between a lush forest, it's almost like they just placed little cabins in between these trees without upsetting the land. The main cabin, along with many others, over look Sebago Lake with mountain peaks just on the other side of the lake. It's quiet and calm there because of their no car policy past a certain spot. So you literally feel like you've escaped to a land you hear about in fairytales.
Kellie & Justin had rain looming in the forecast the entire day but that didn't stop them from enjoying their time and still having their outdoor ceremony. Their whole guest list was from out of state so it was fun to watch them enjoy this beautiful state that I get to call home. Kellie got ready with her bridesmaids in one cabin while Justin was on the other side of the property getting ready with his groomsmen. The had their first look among the tall pines (adding to the forest fairytale wedding feel they were wanting) and then a boat whisked Kellie away to be brought to the ceremony…which, by the way, if there's an option to arrive to your ceremony via boat/horse/carriage/fancy car/etc, always choose that option! They pledge their love and faithfulness to each other in front of their intimate group of guests in between more towering trees and chandeliers while looking out to the shimmering lake.
They popped champagne and retreated to a boat ride after saying I do. Such a perfect moment to just enjoy each other's company on their big day. Kellie & Justin were, like all my couples, a true pleasure to work with. And Kellie's hair…that girl is stunning!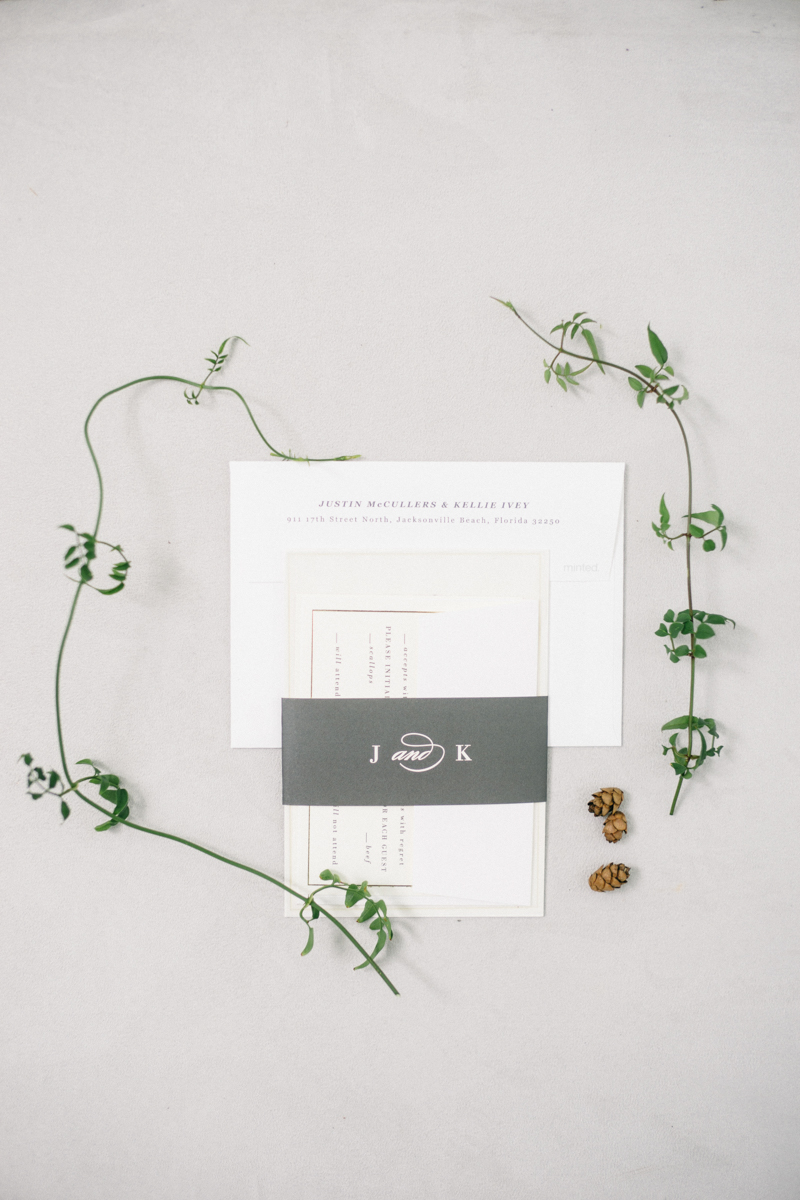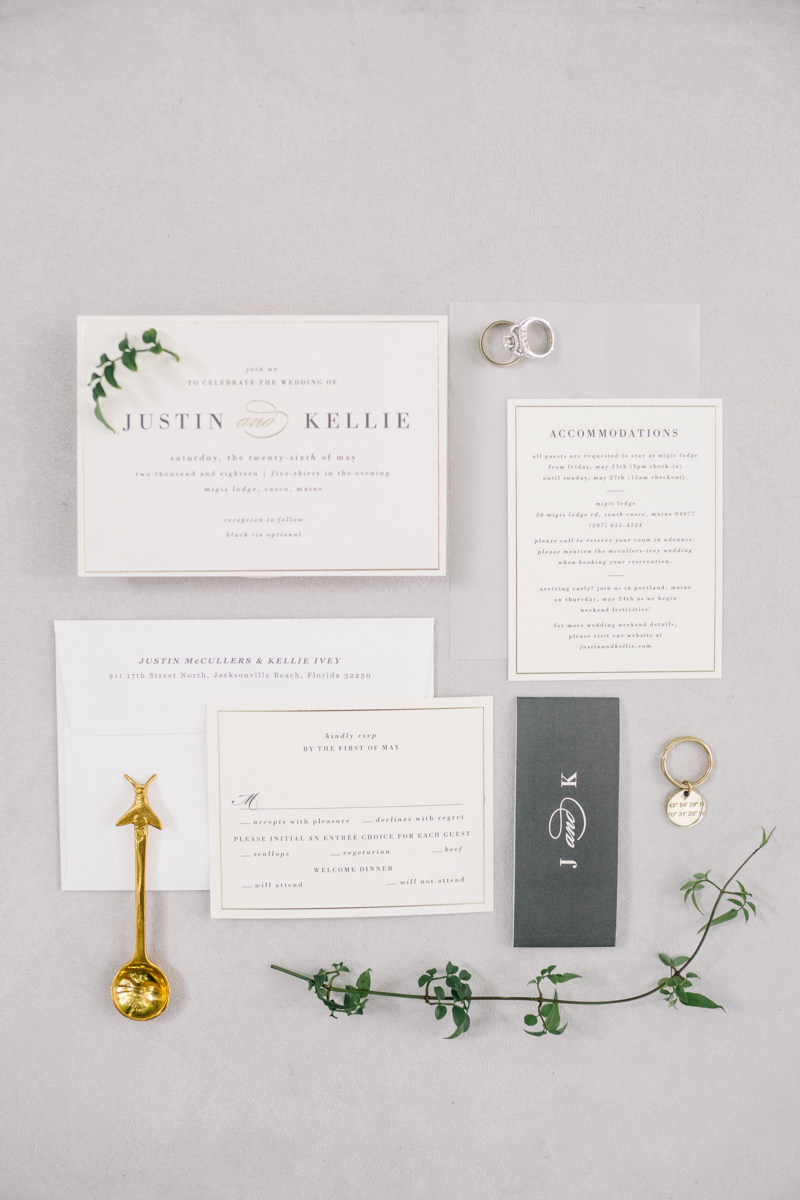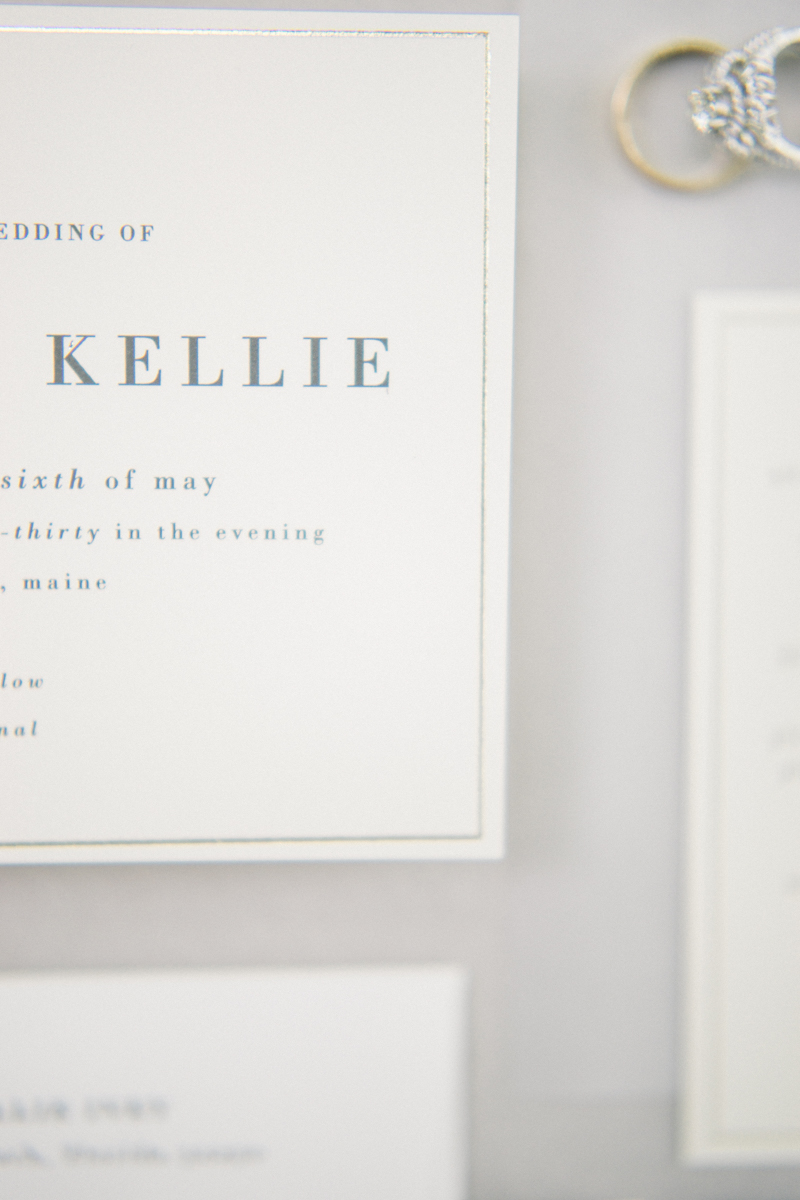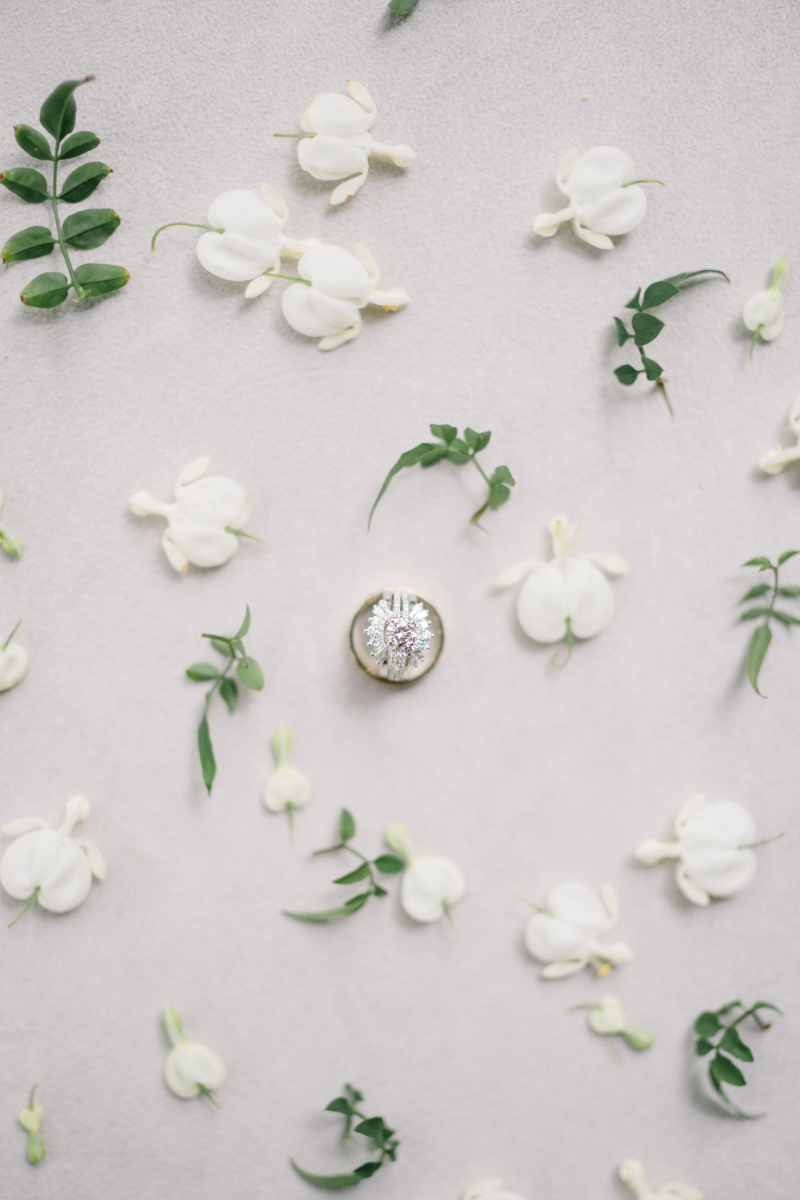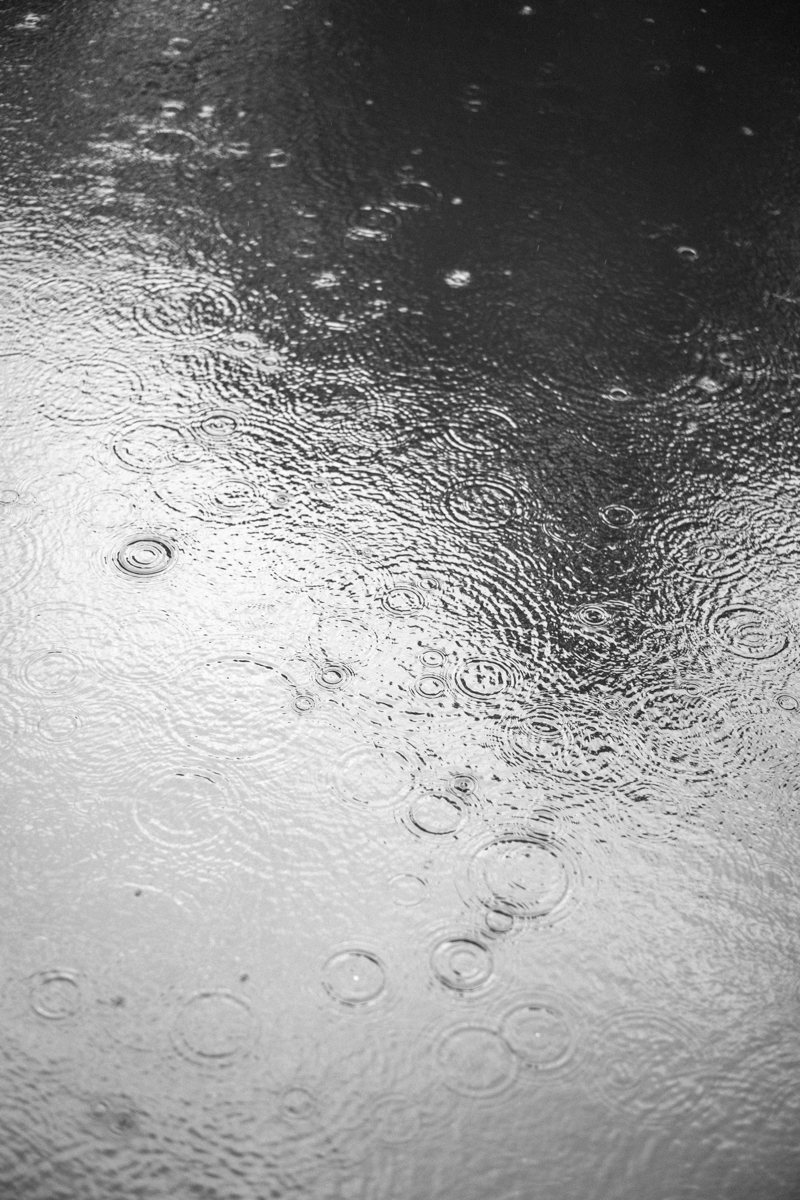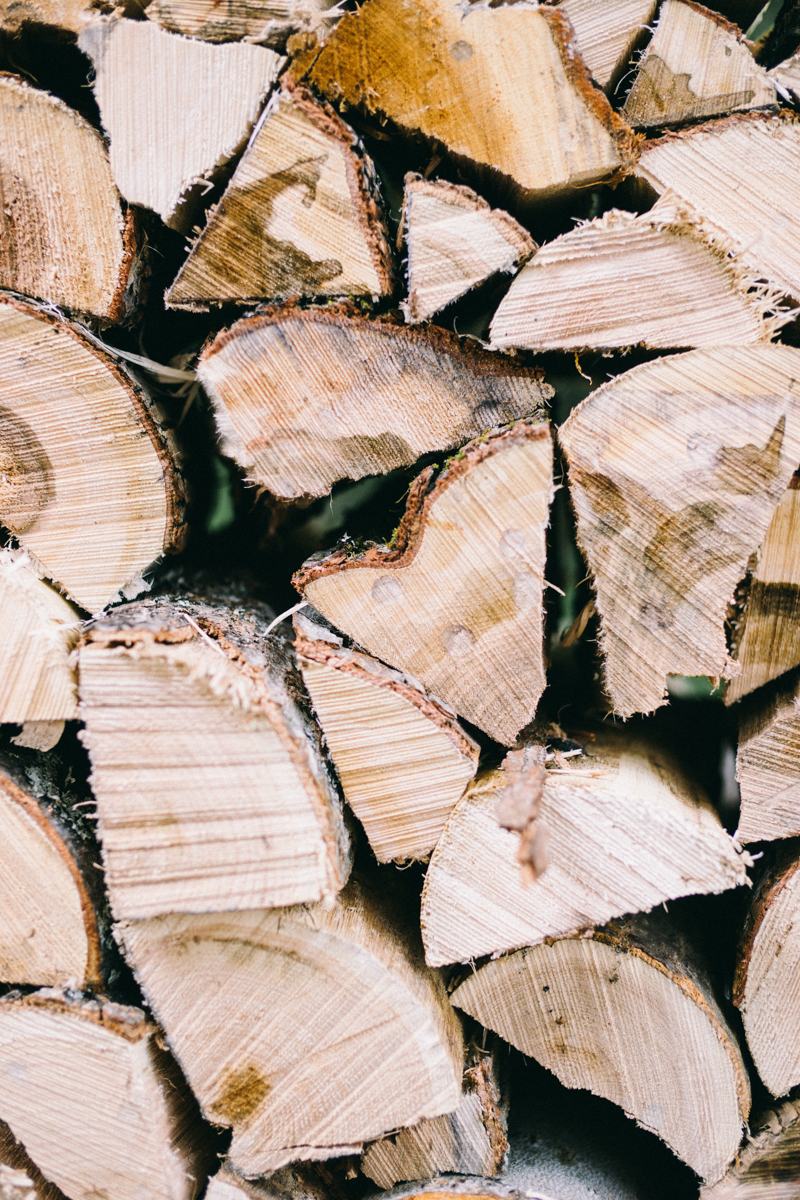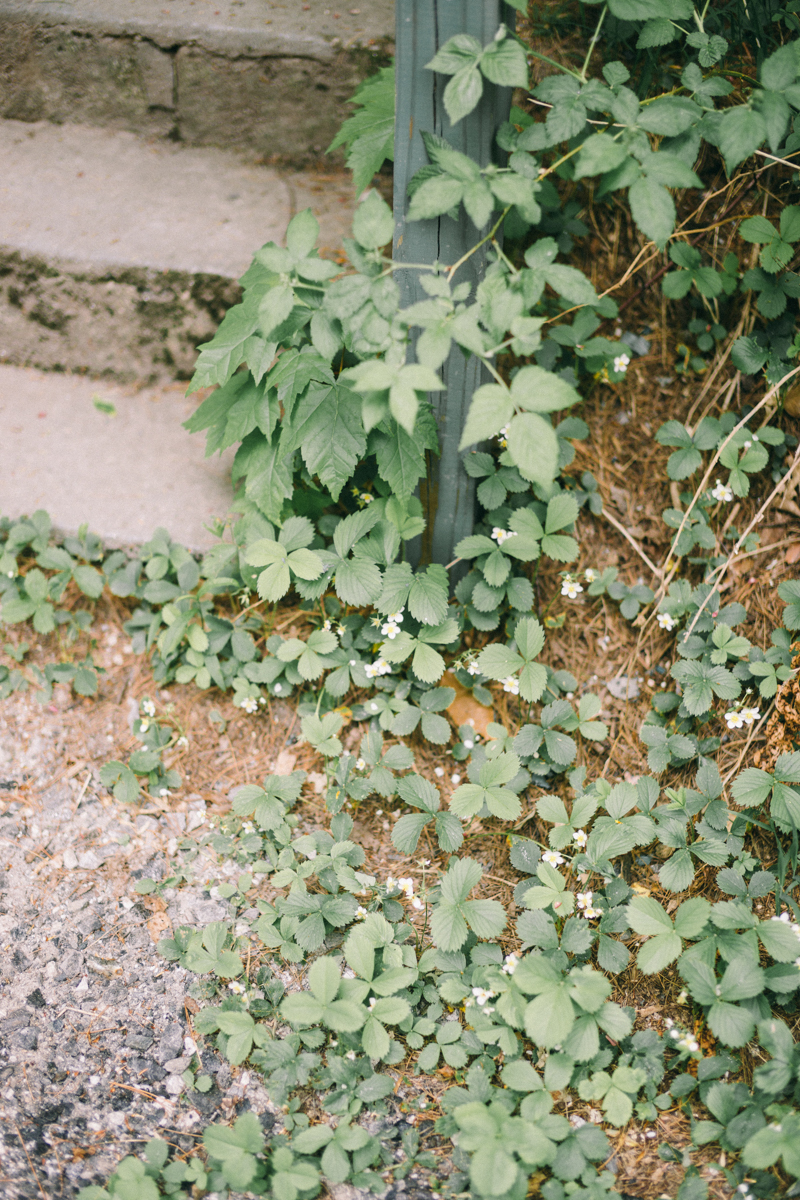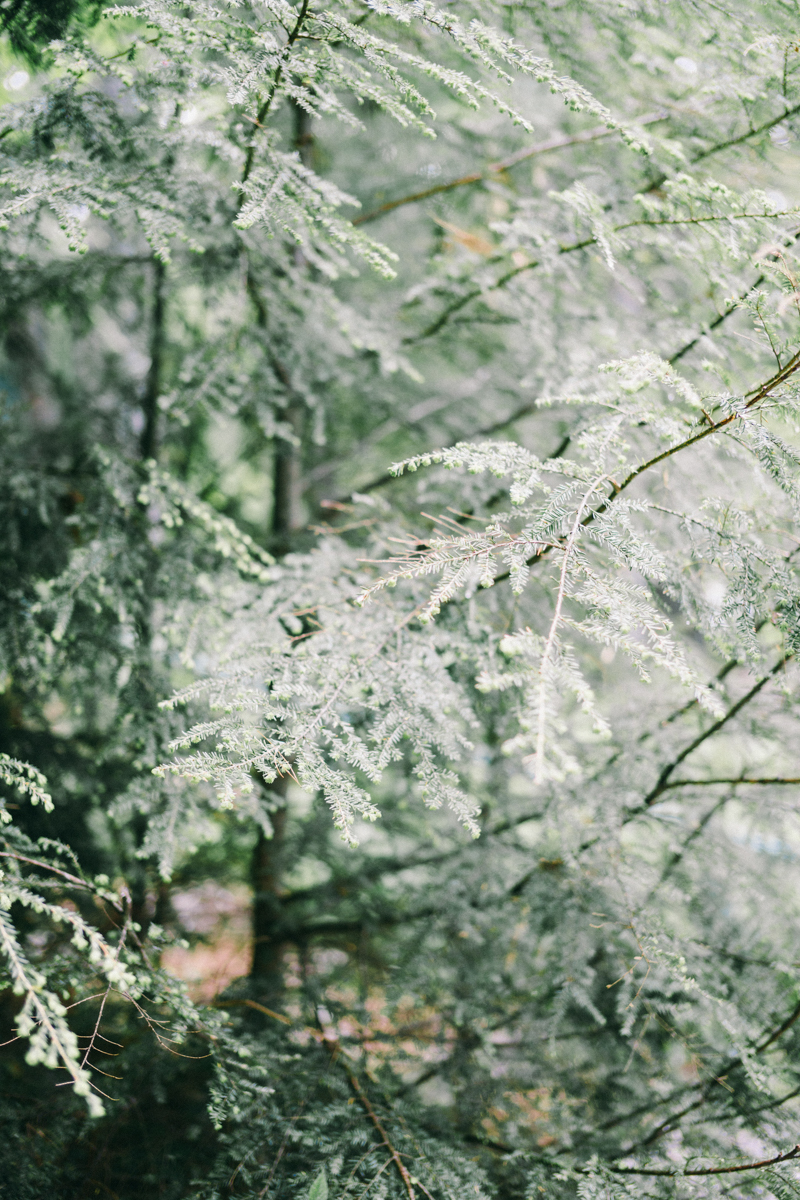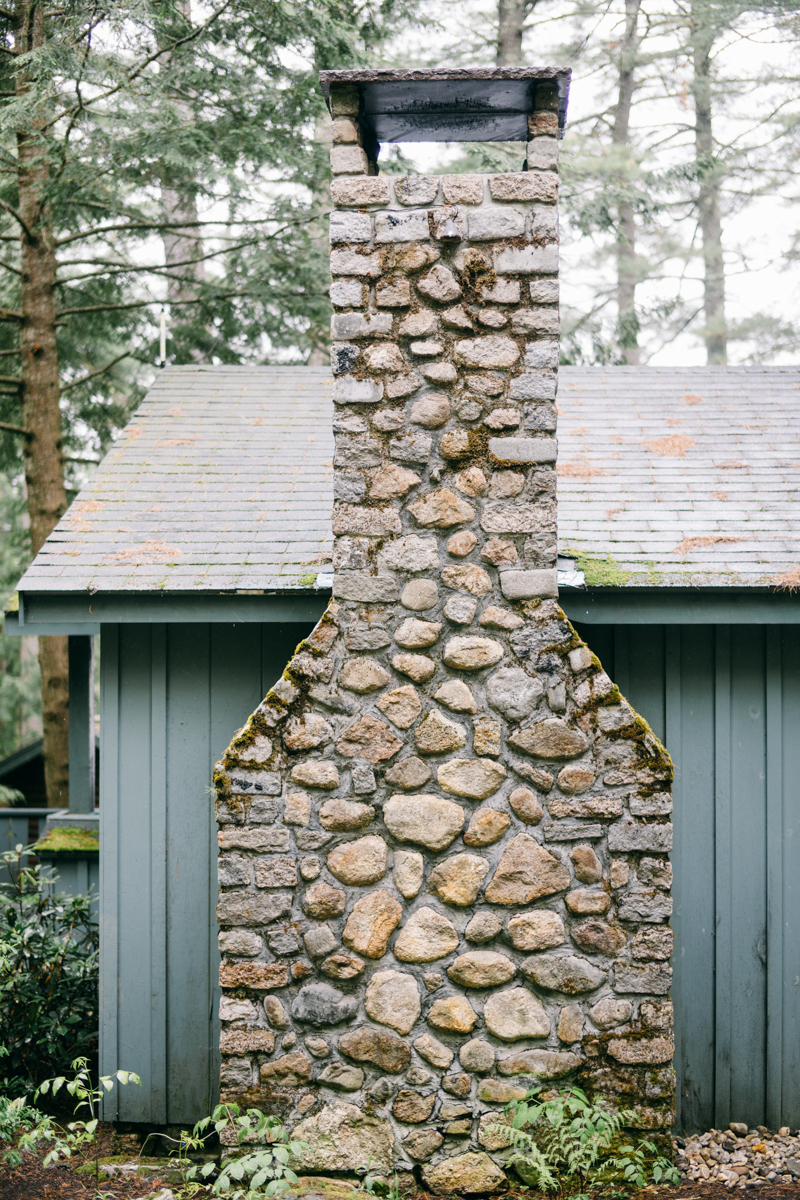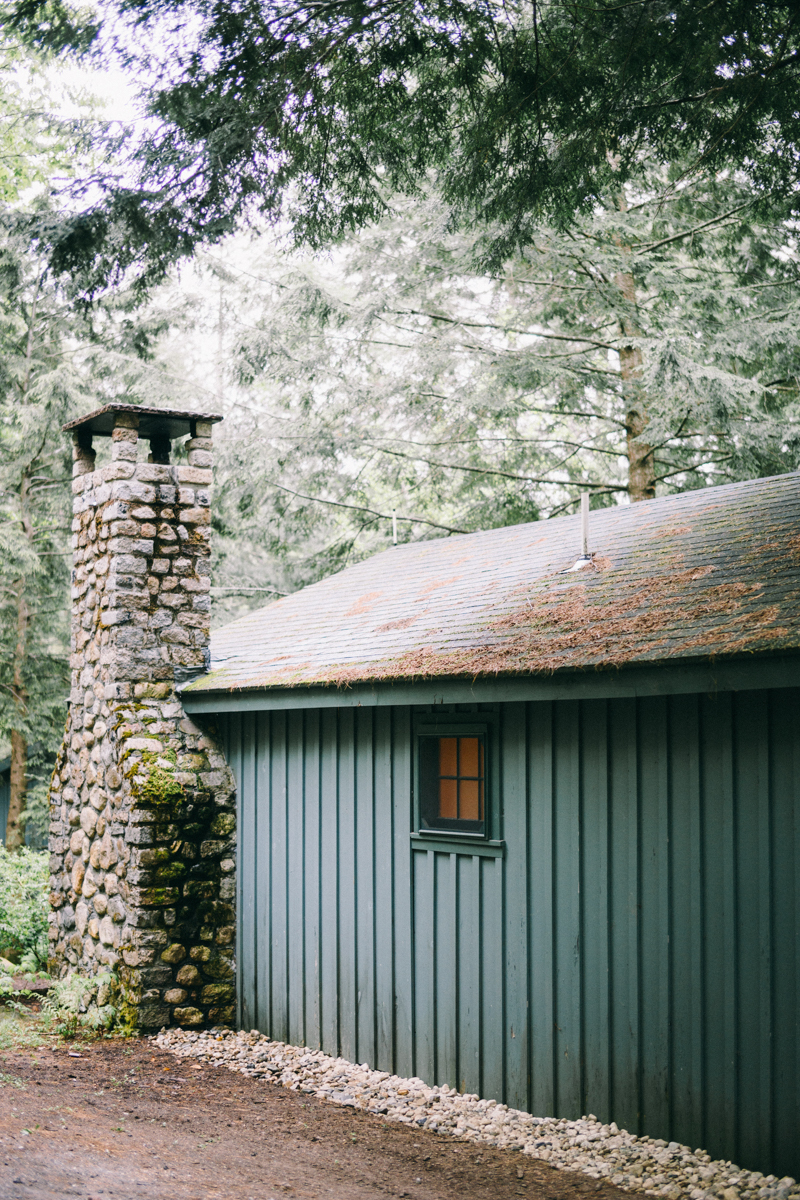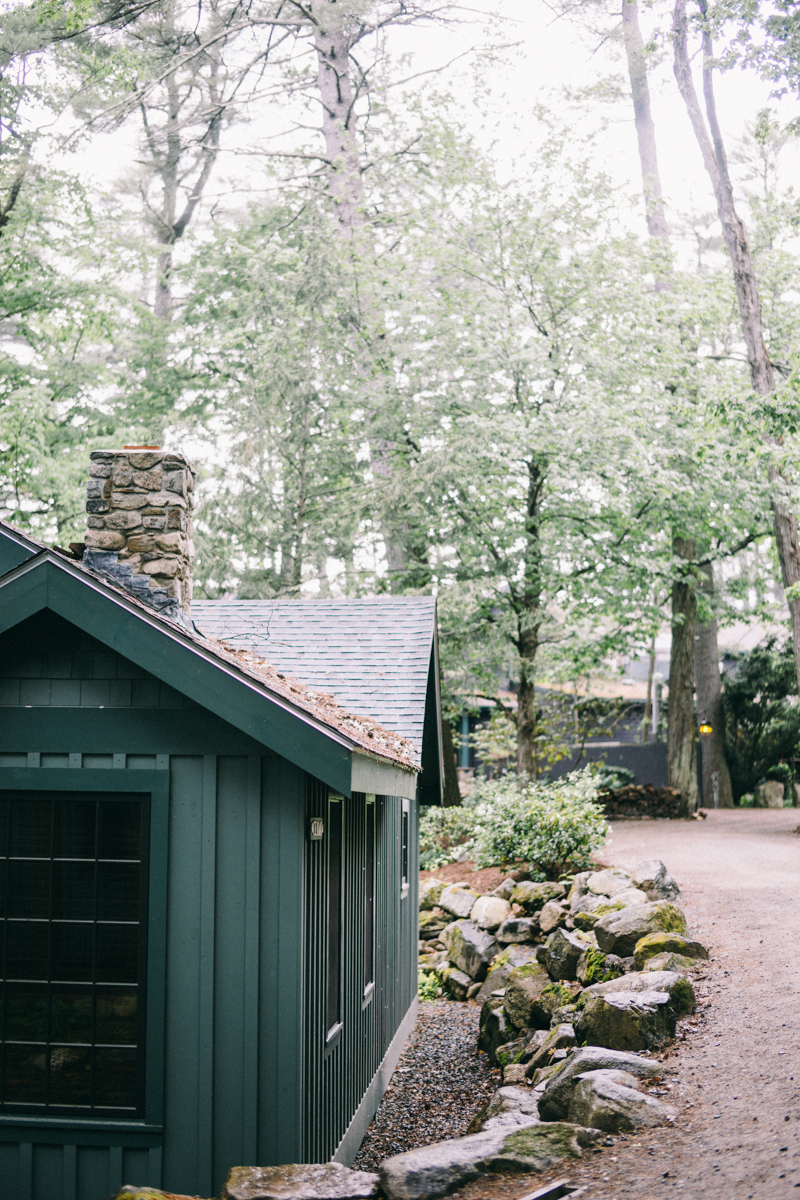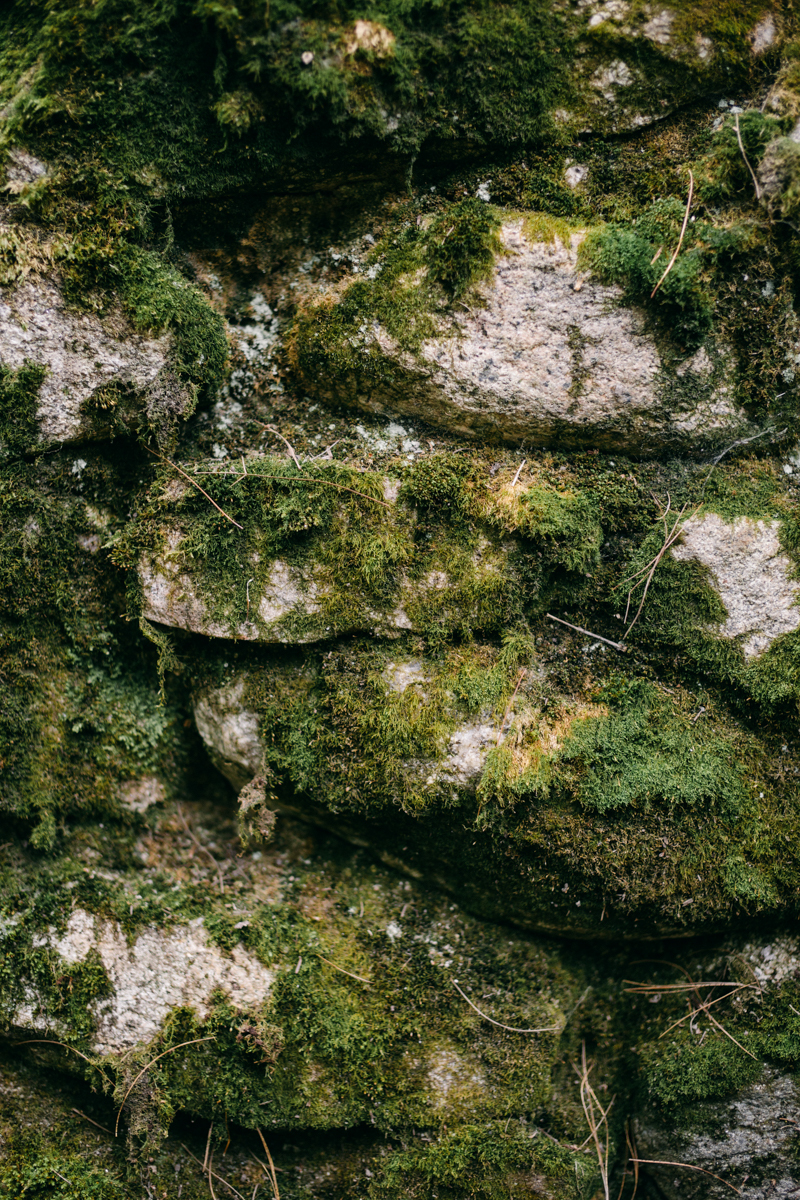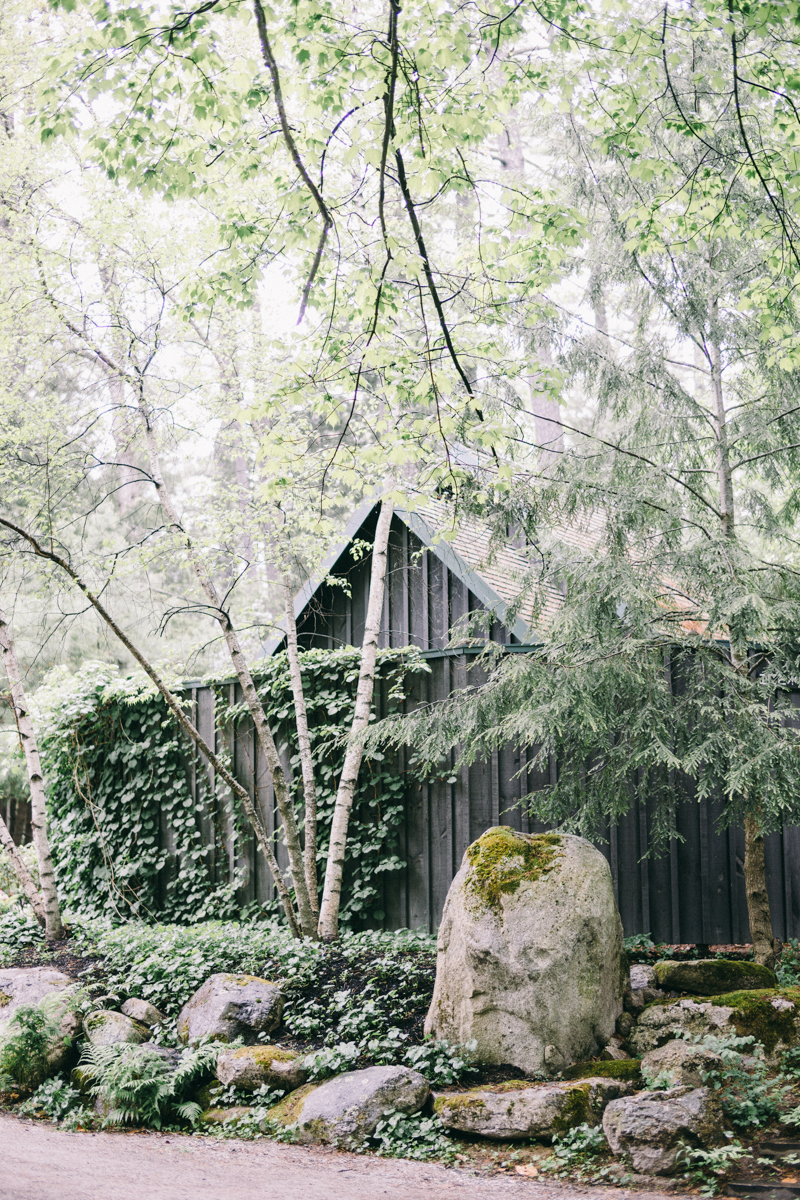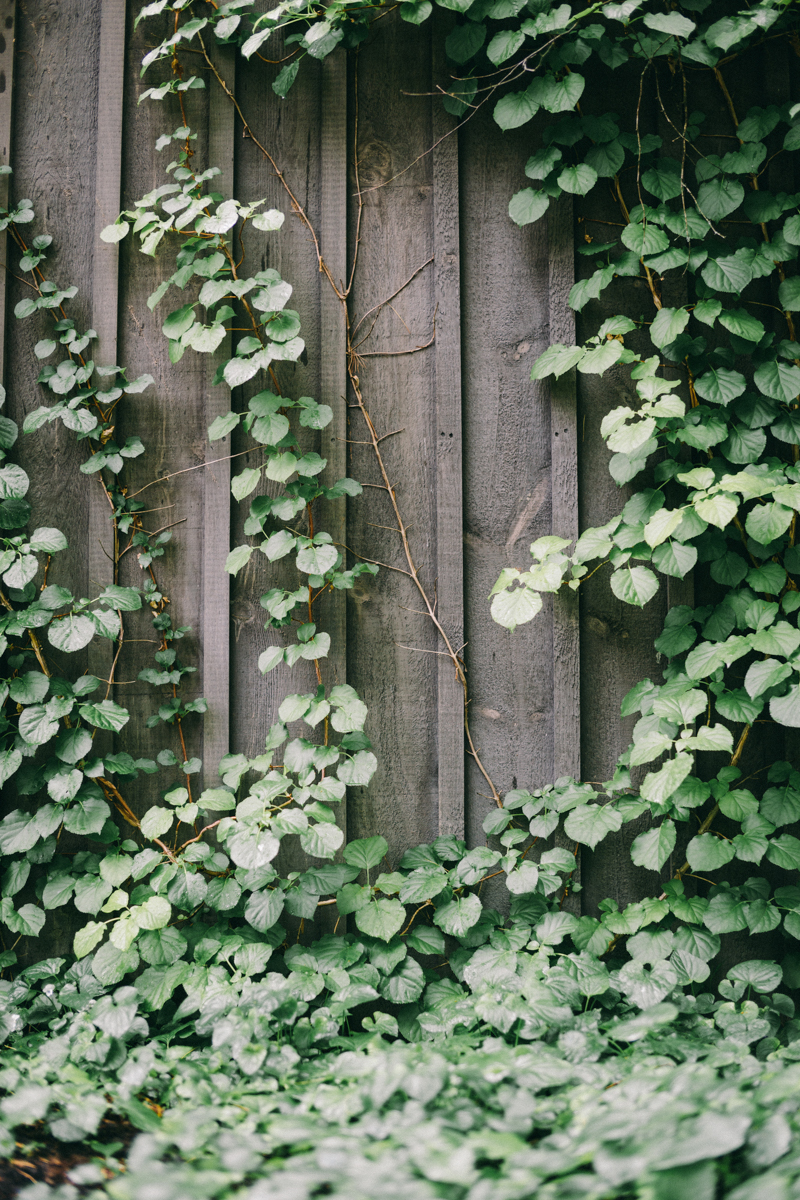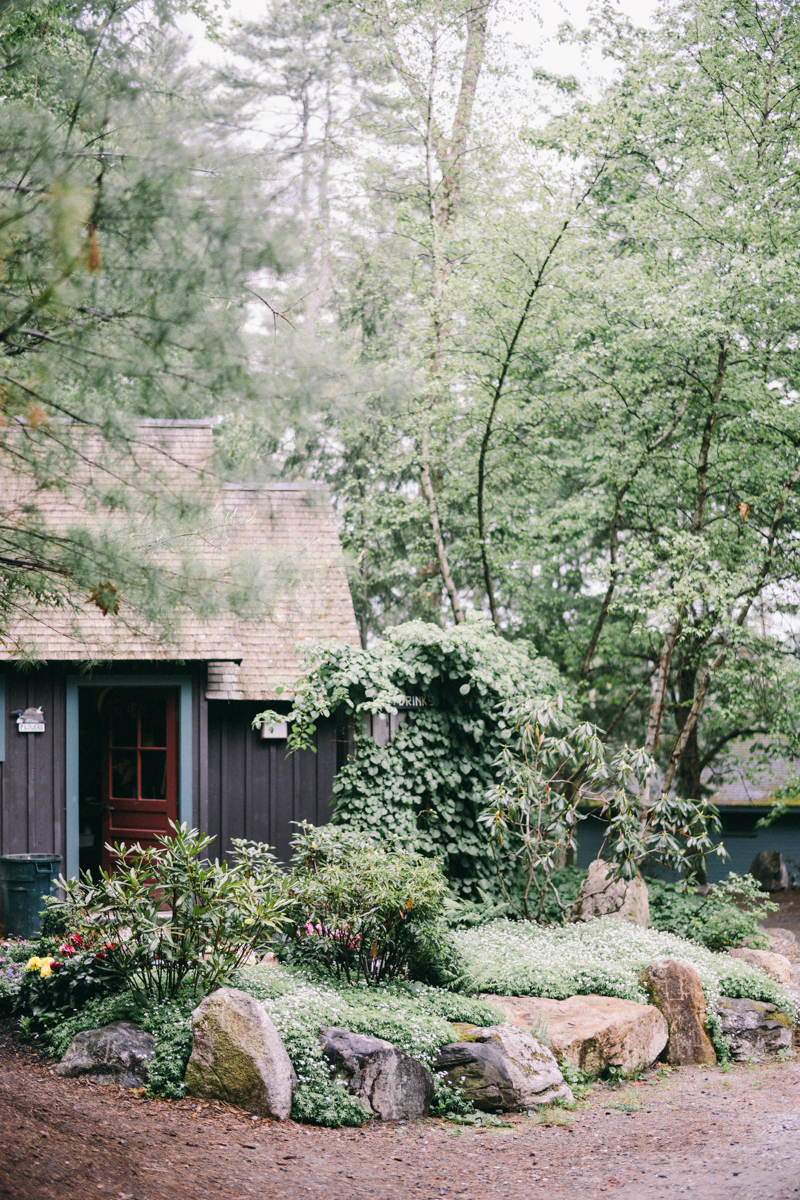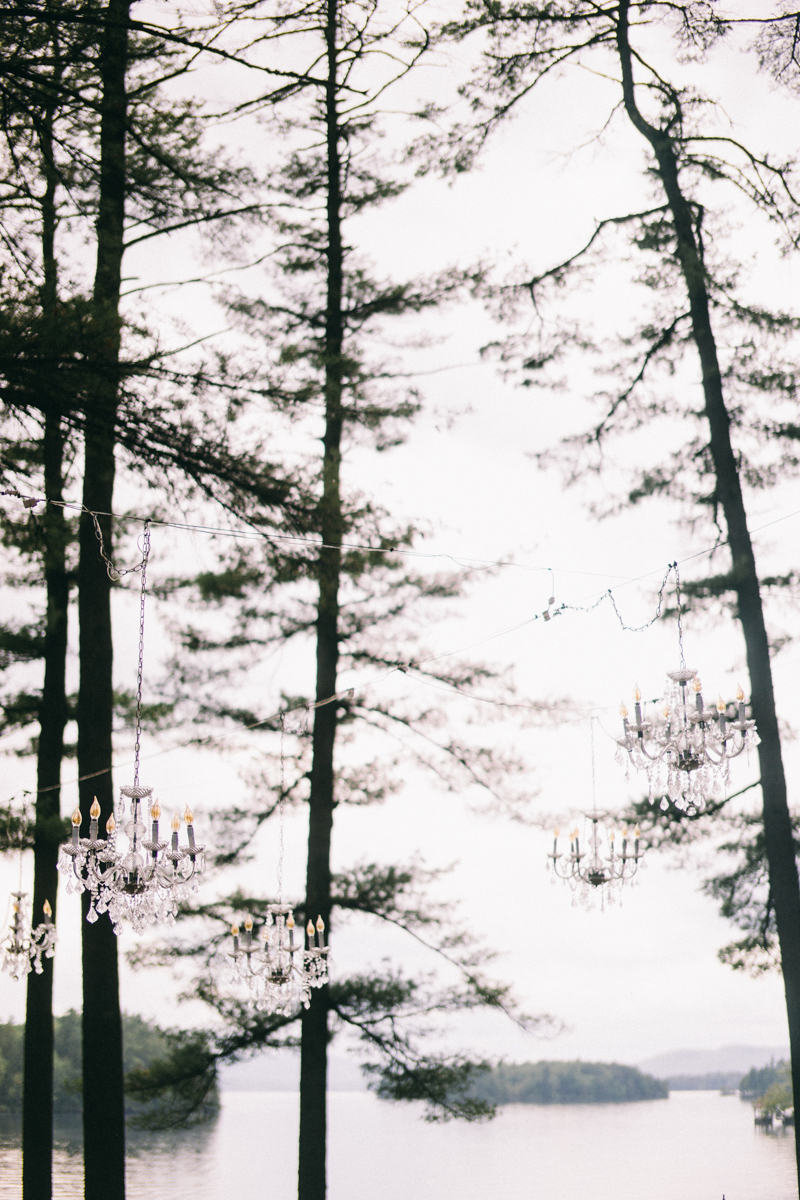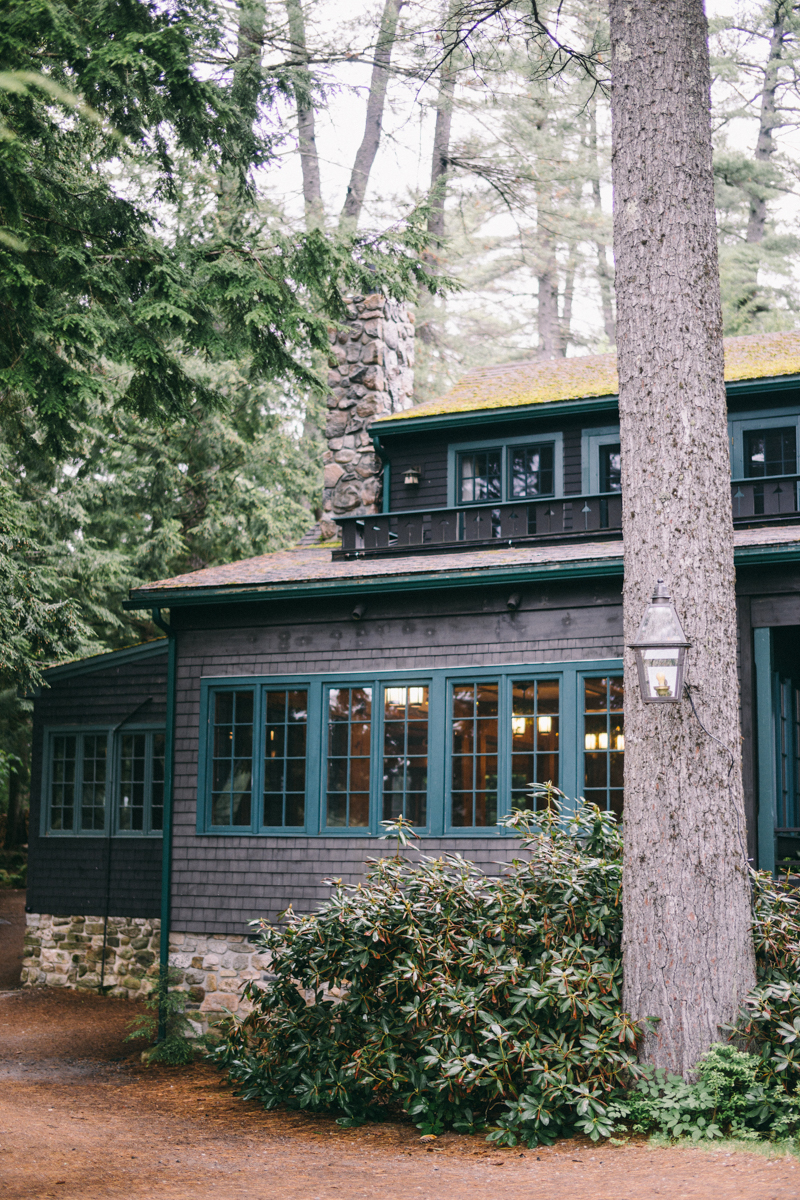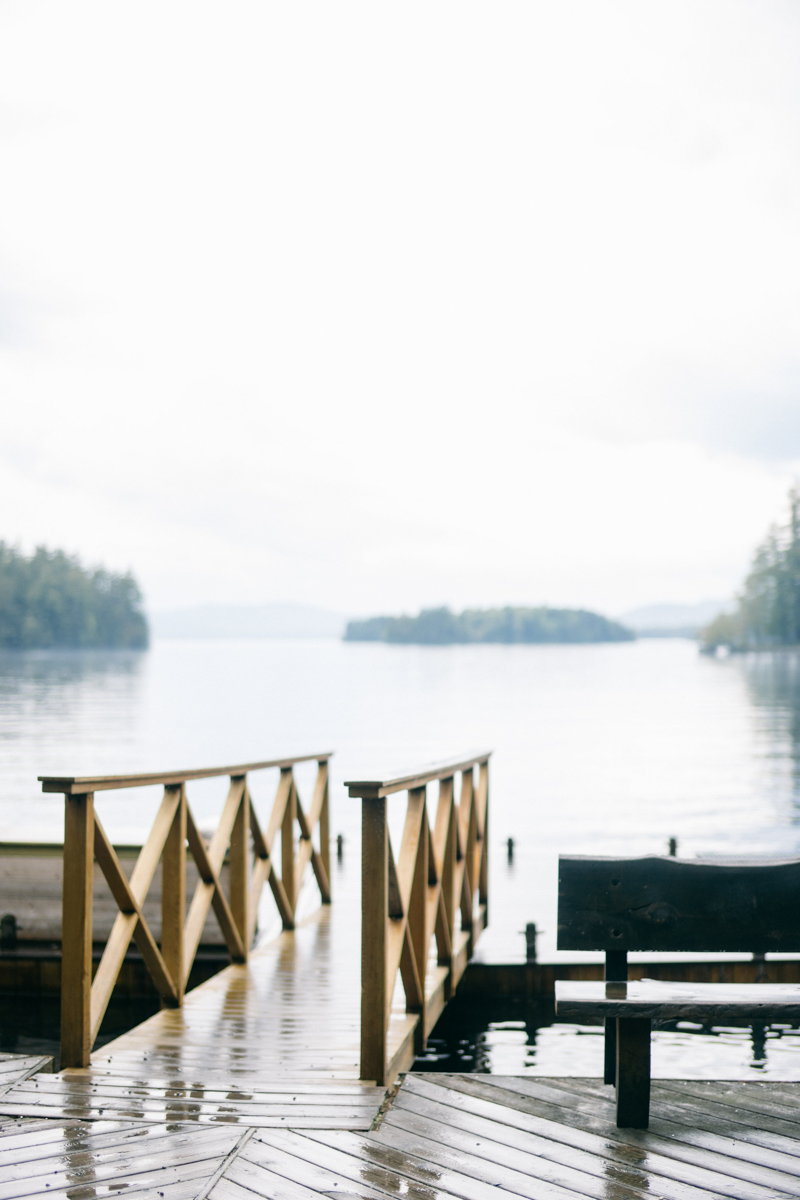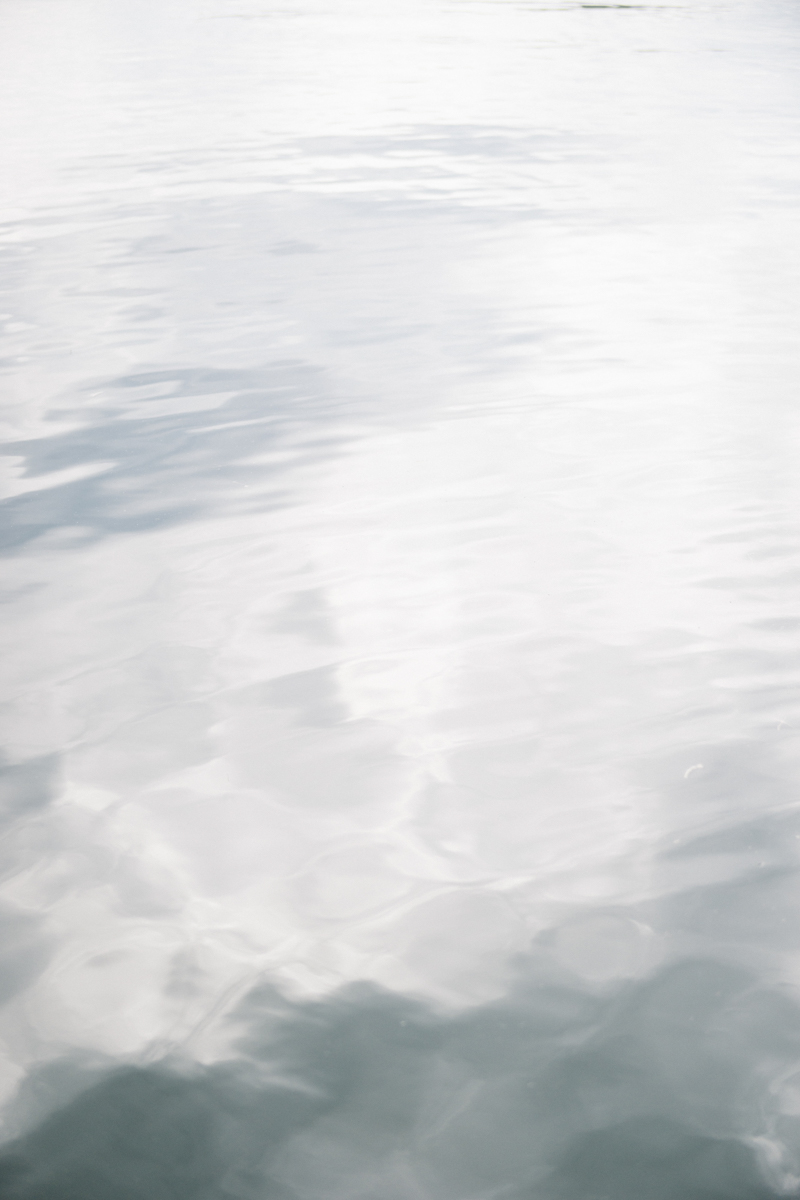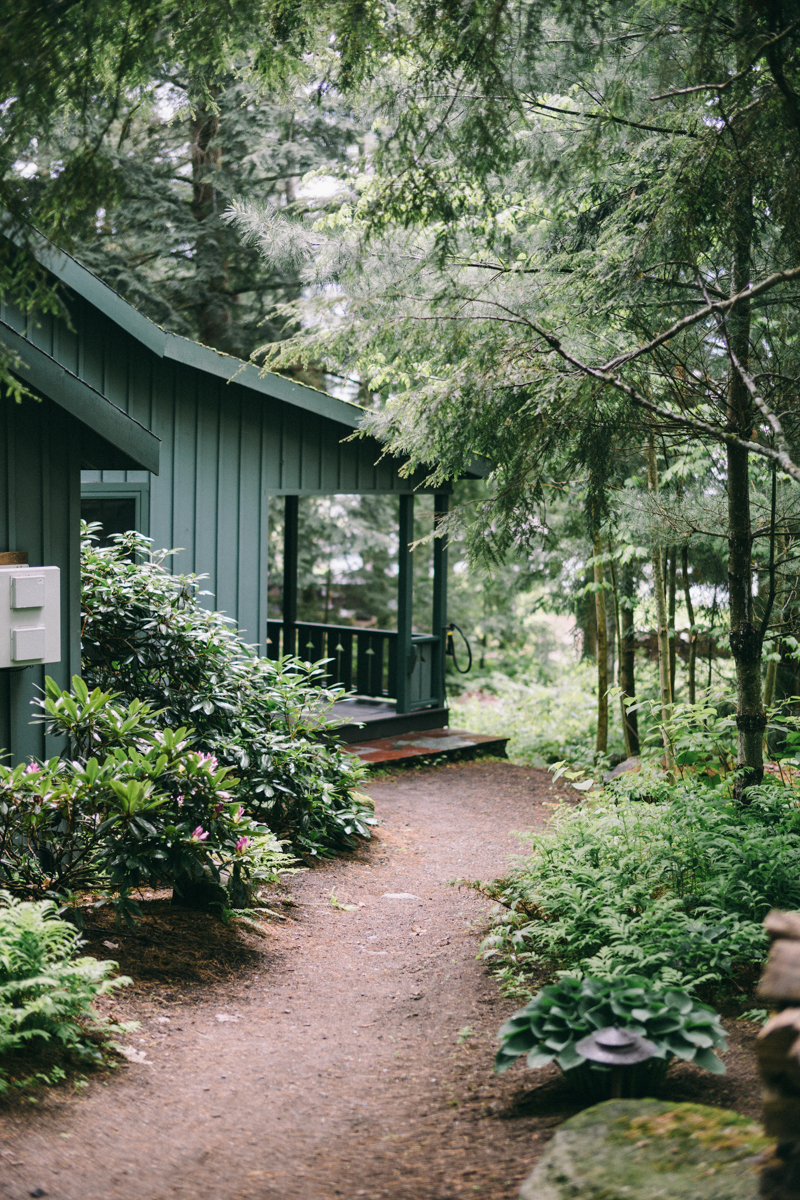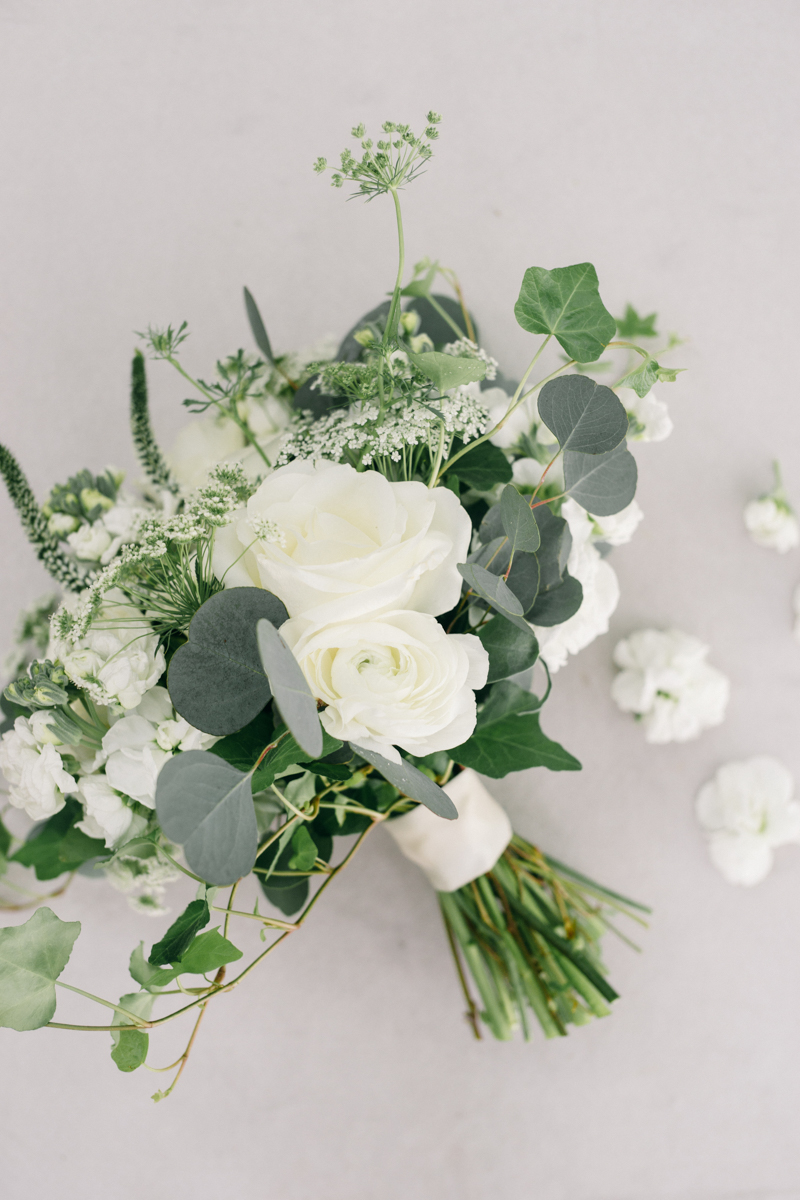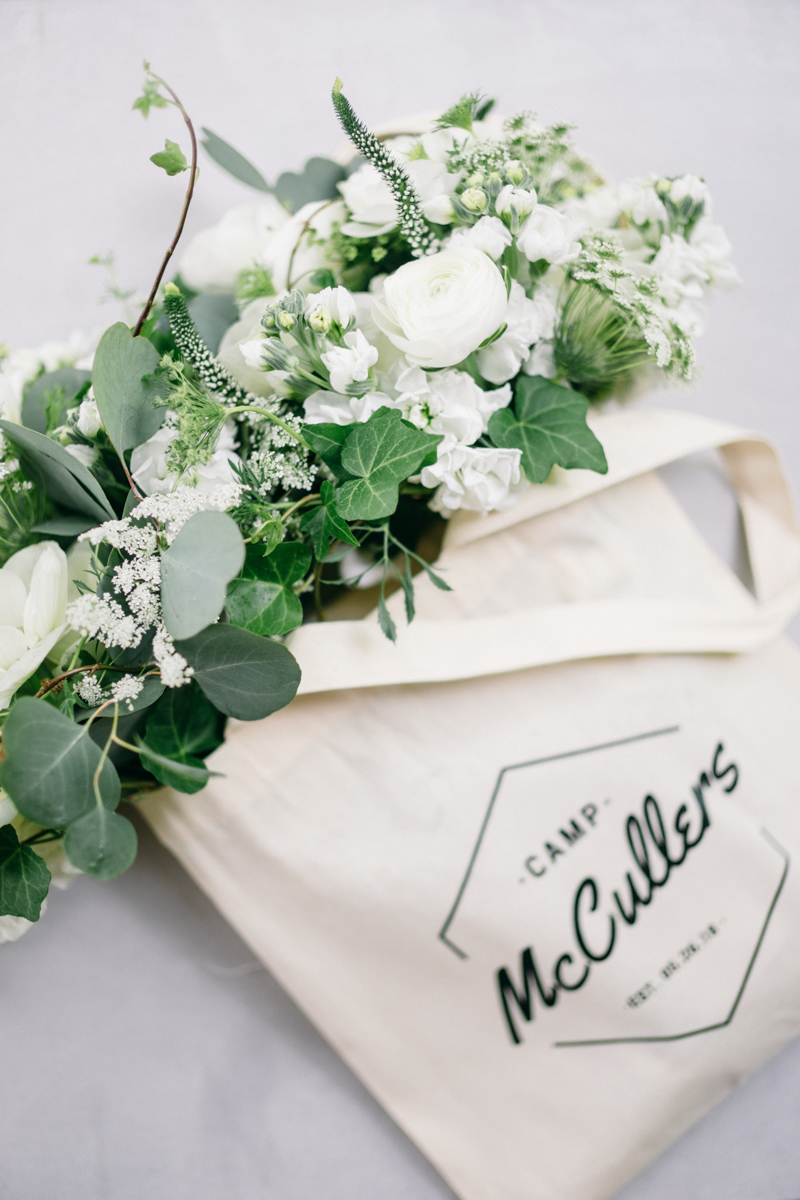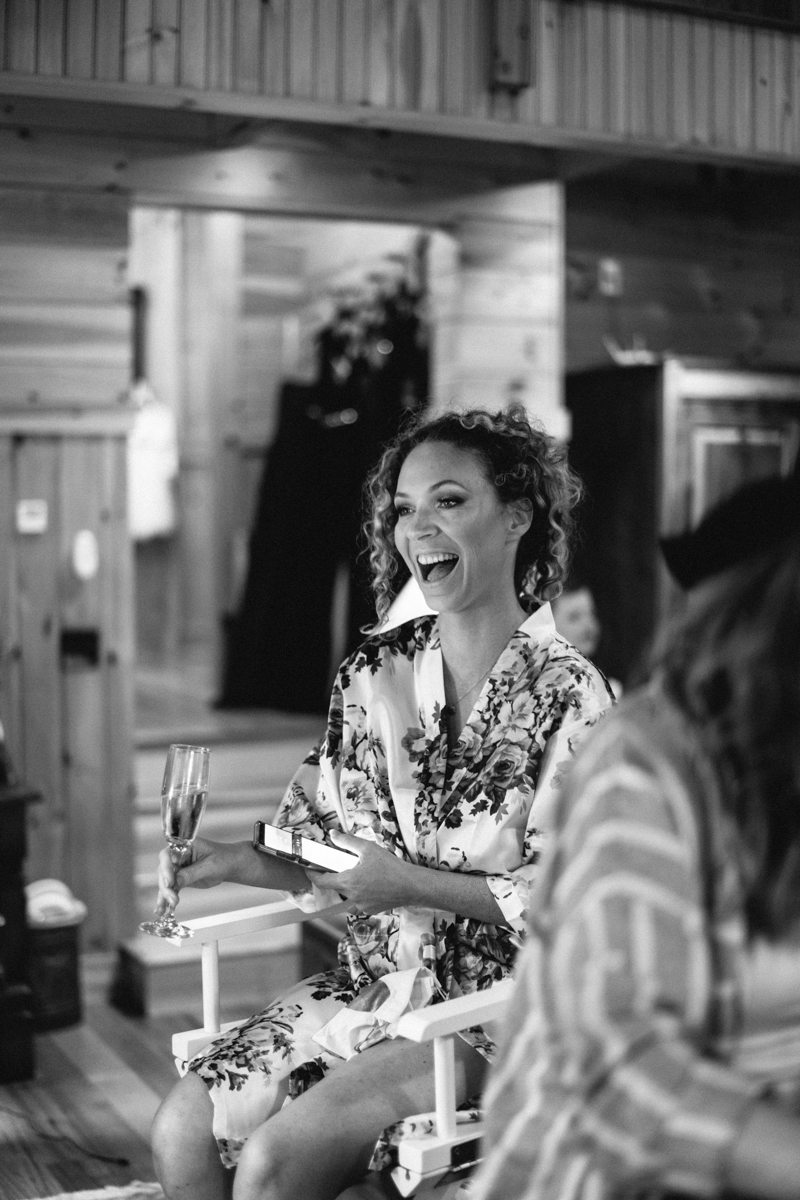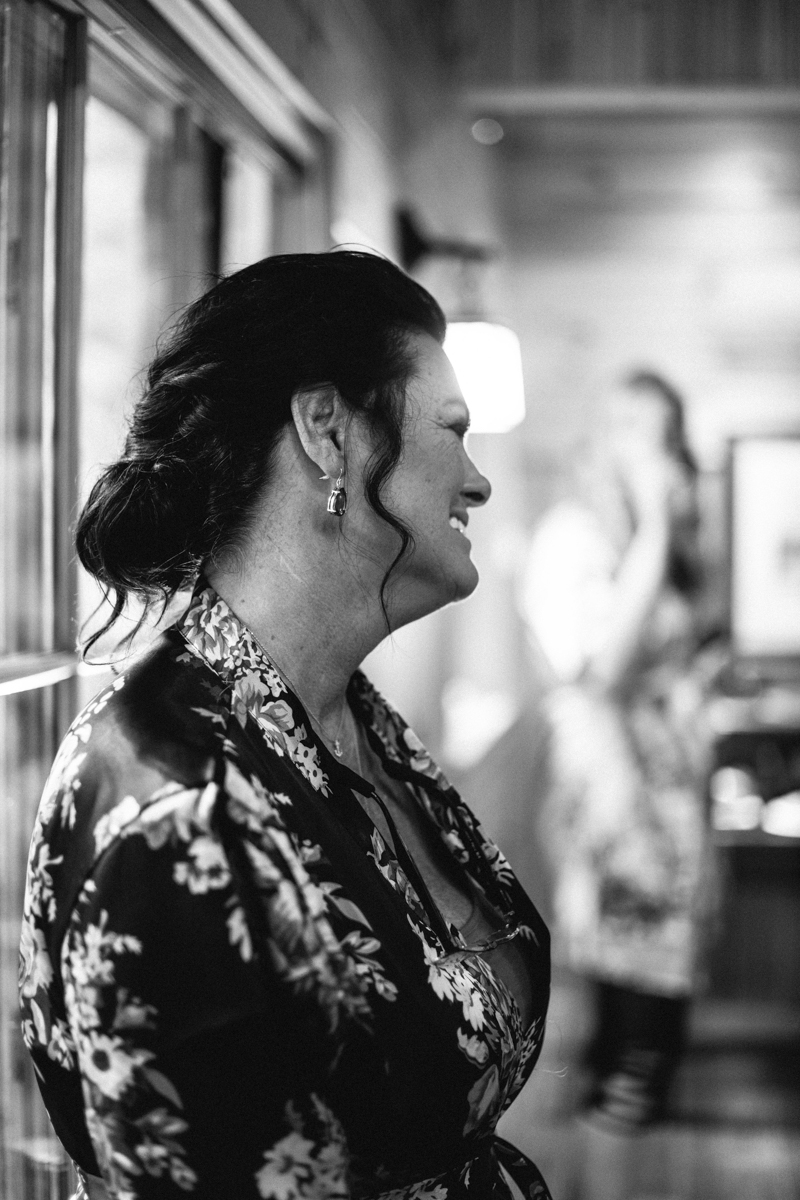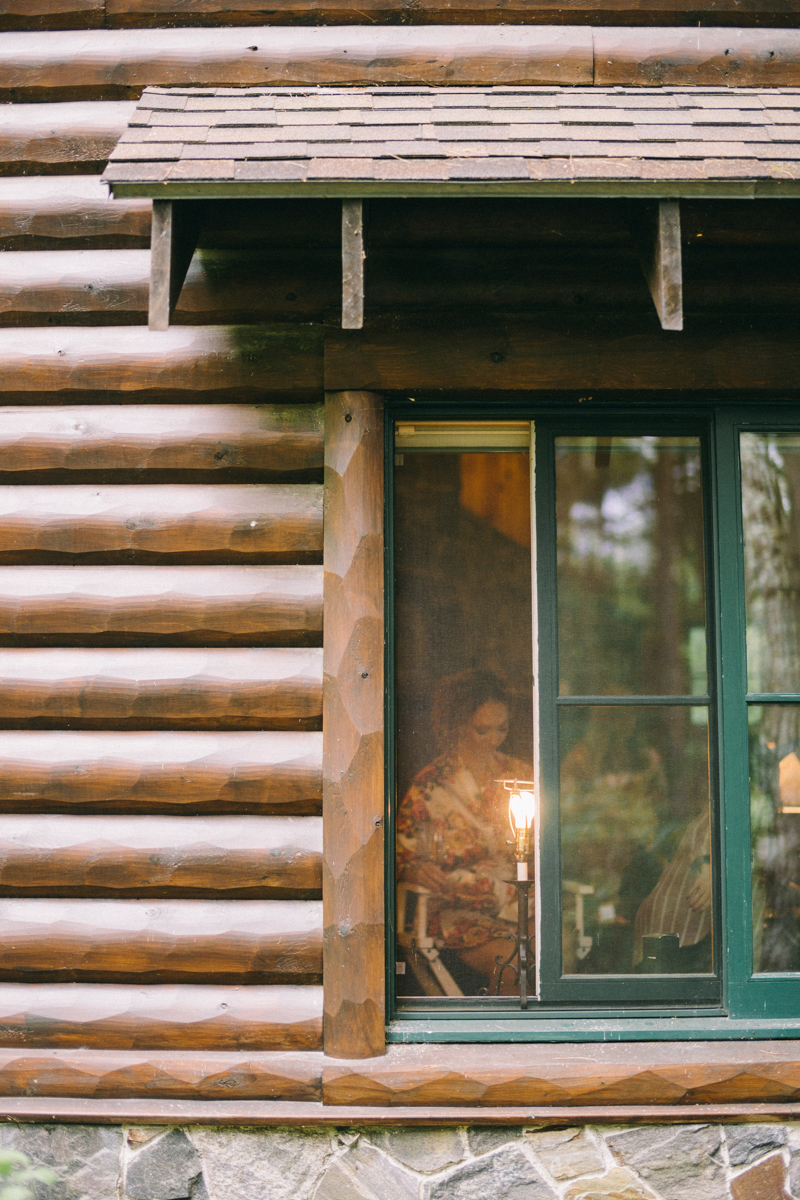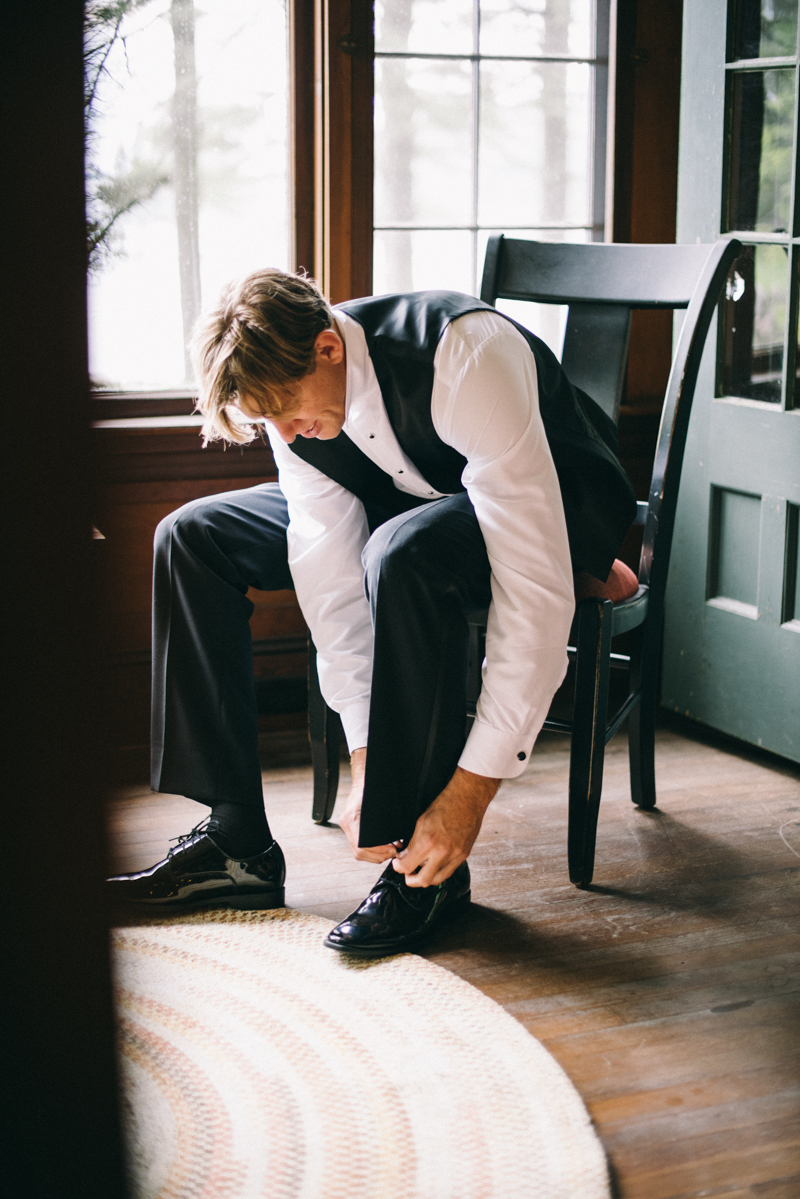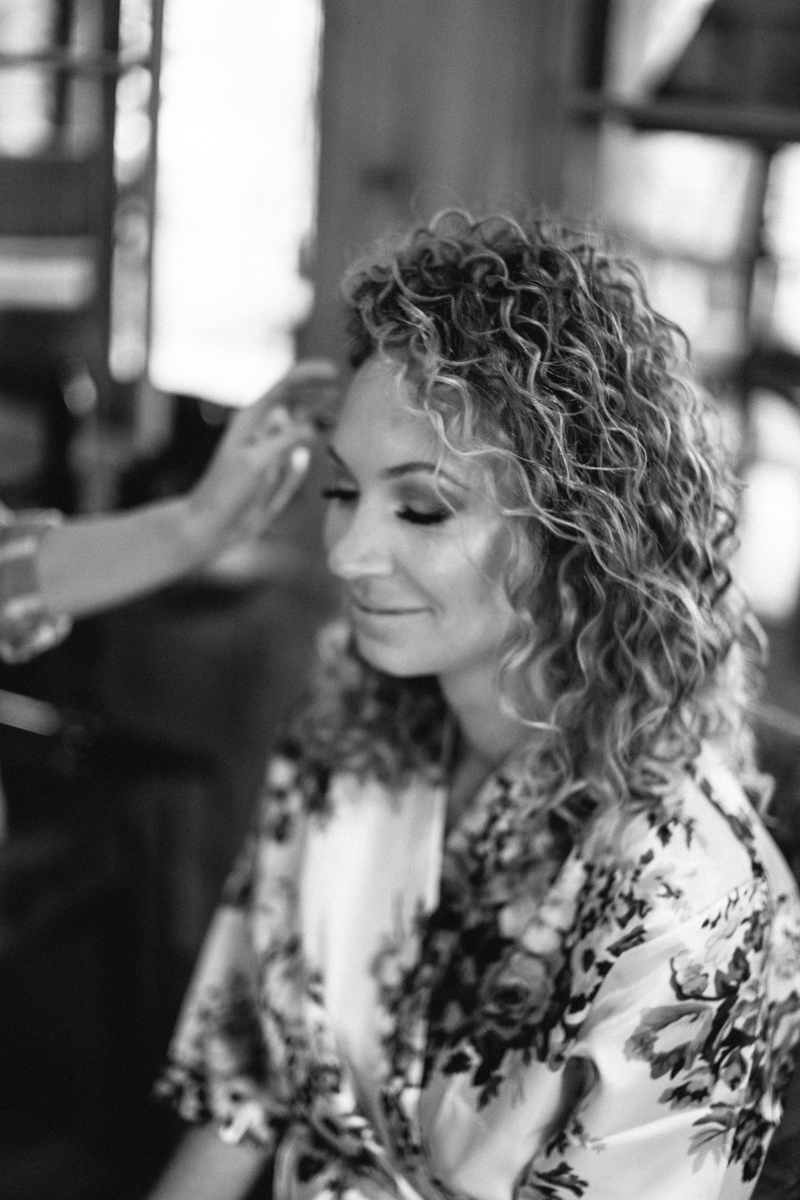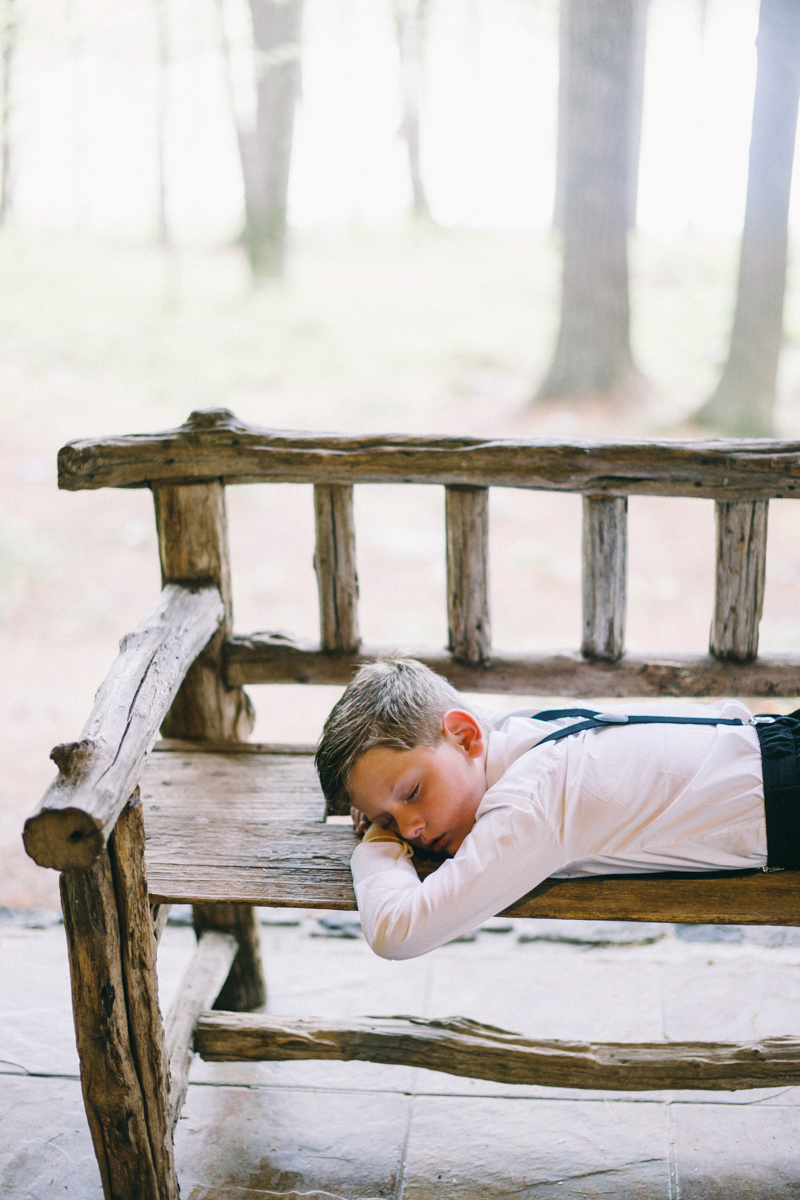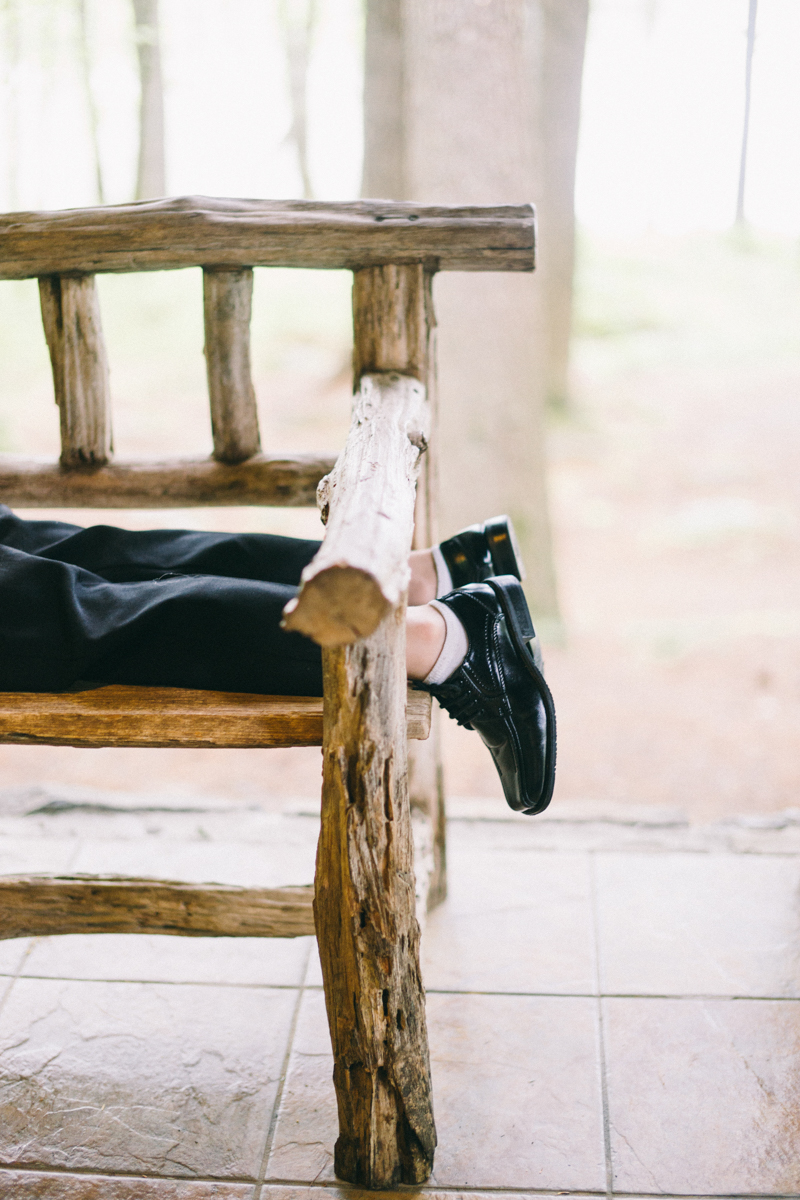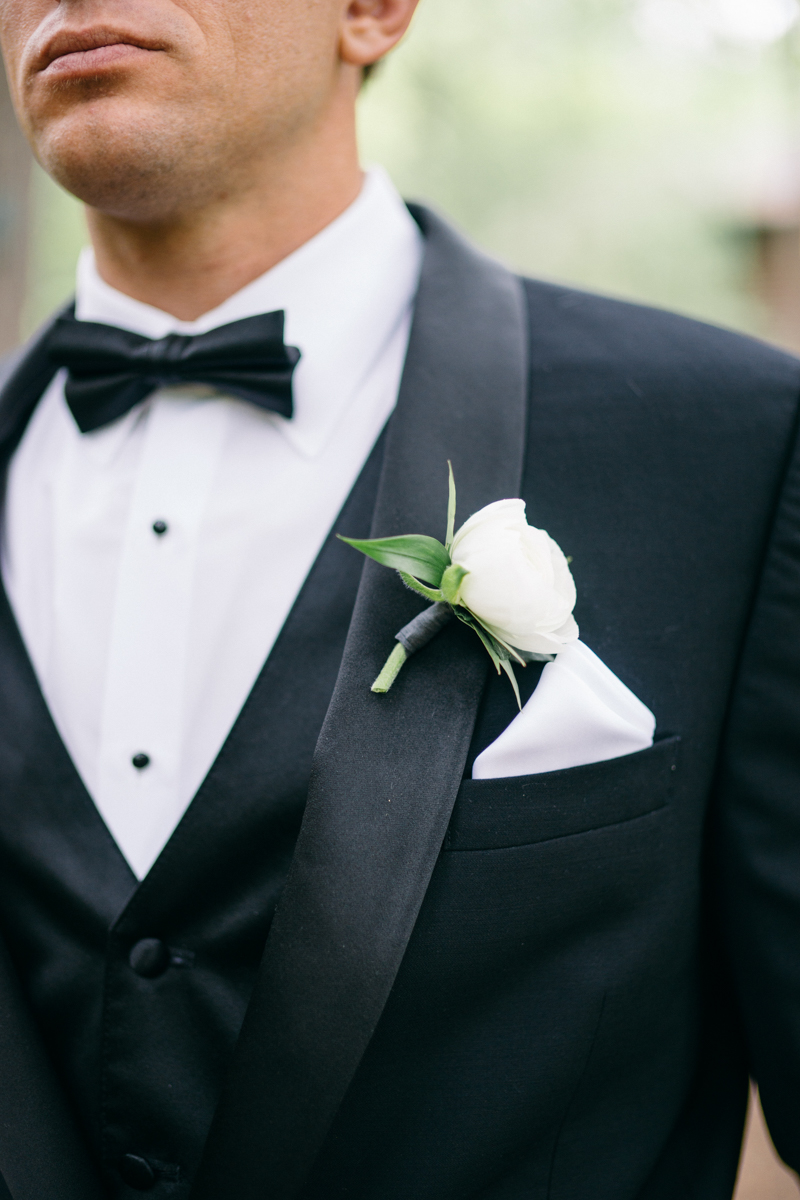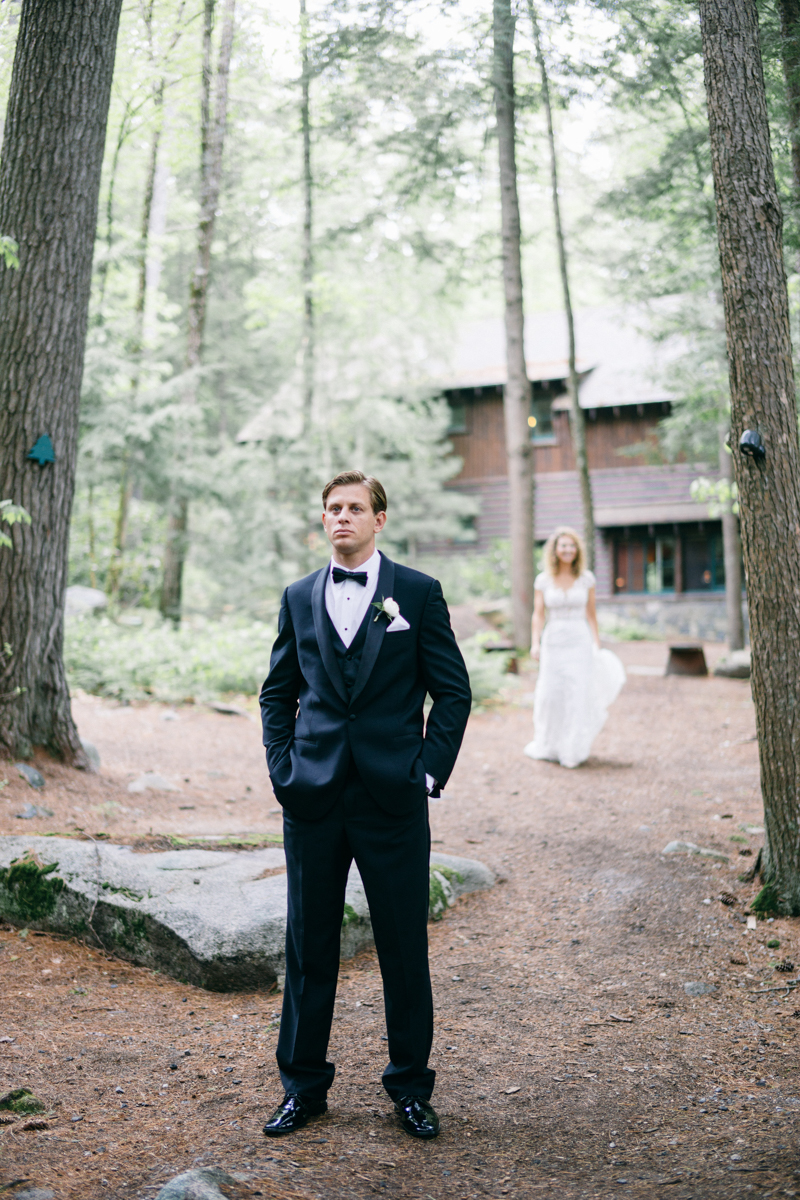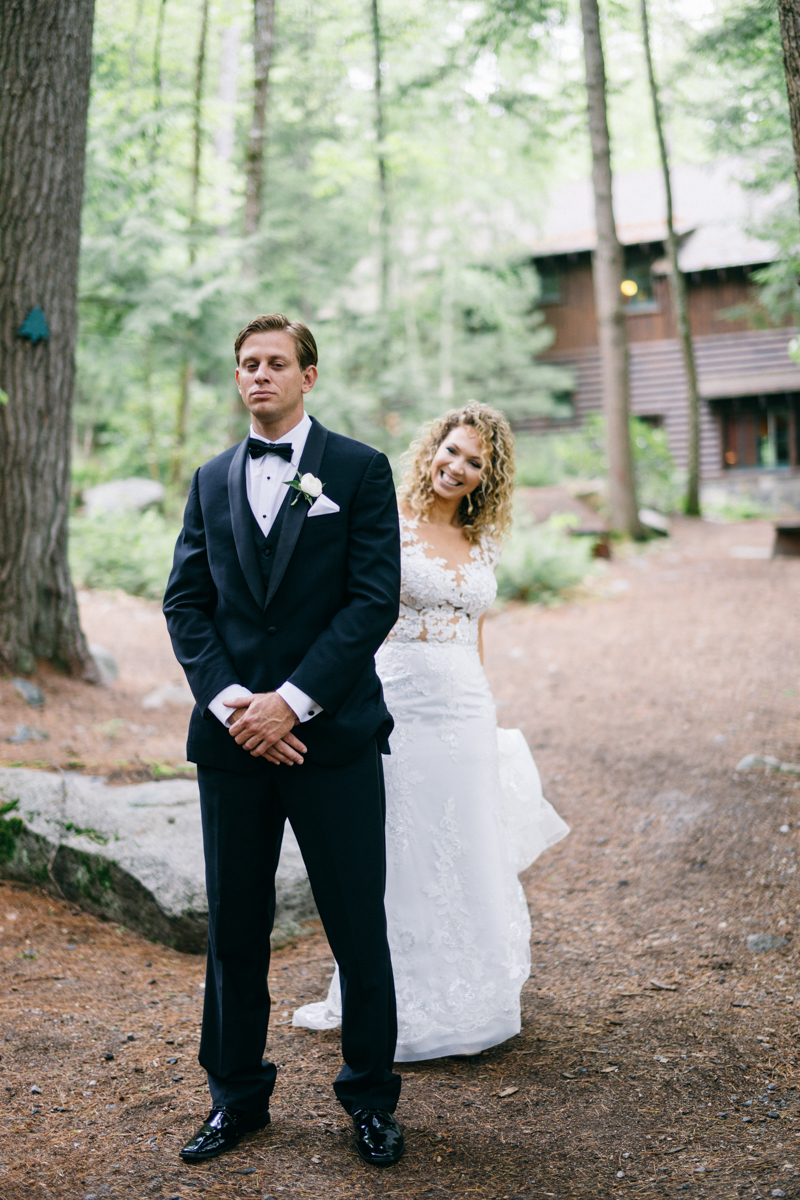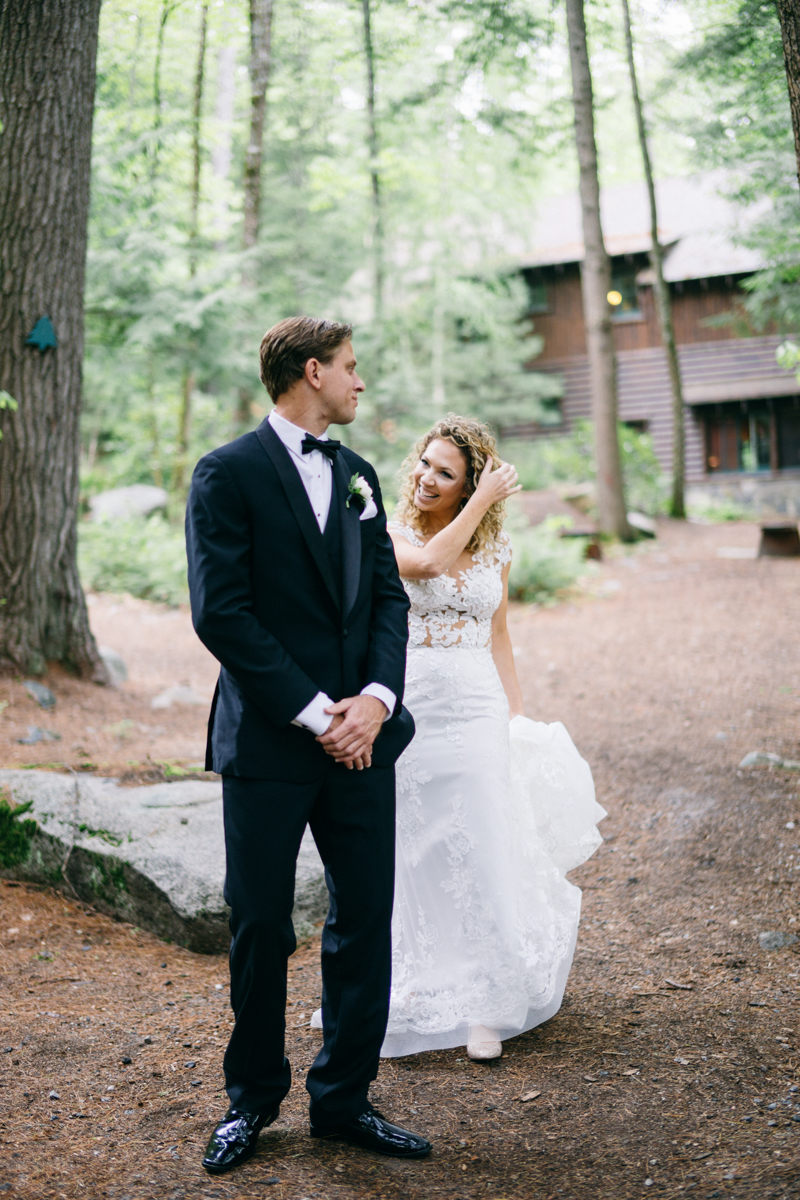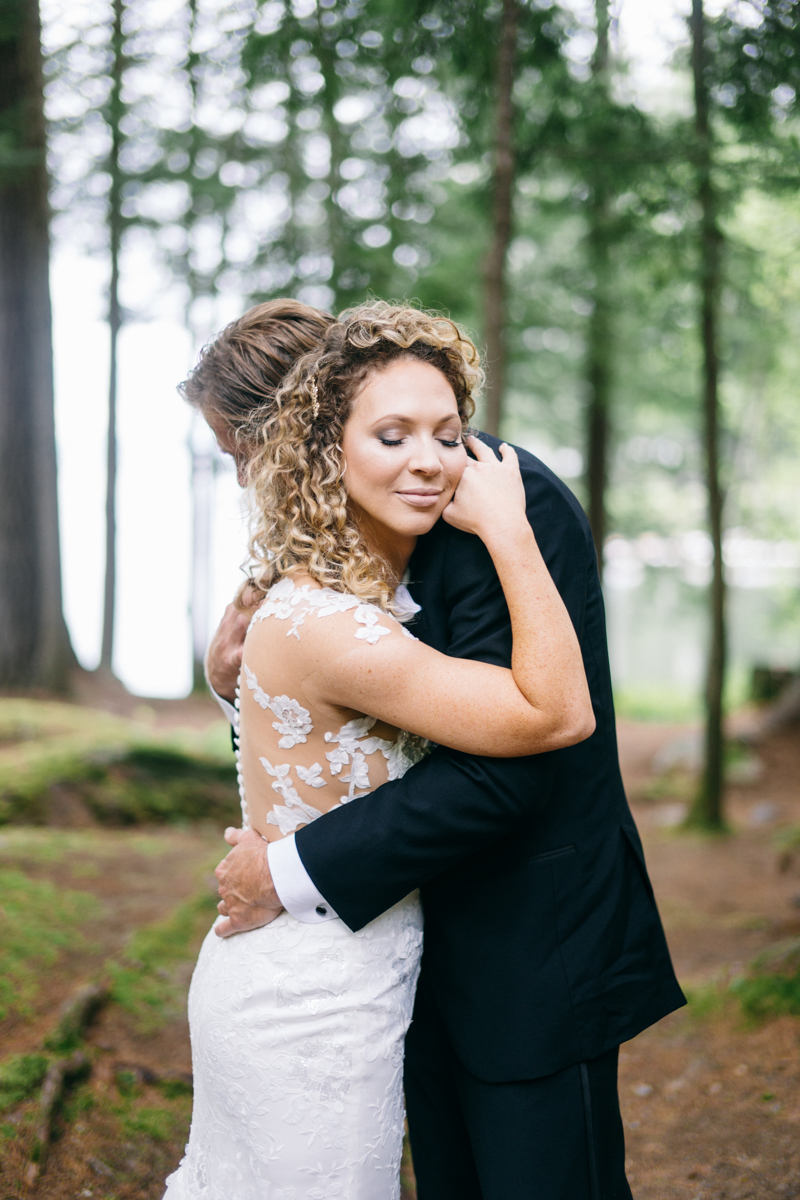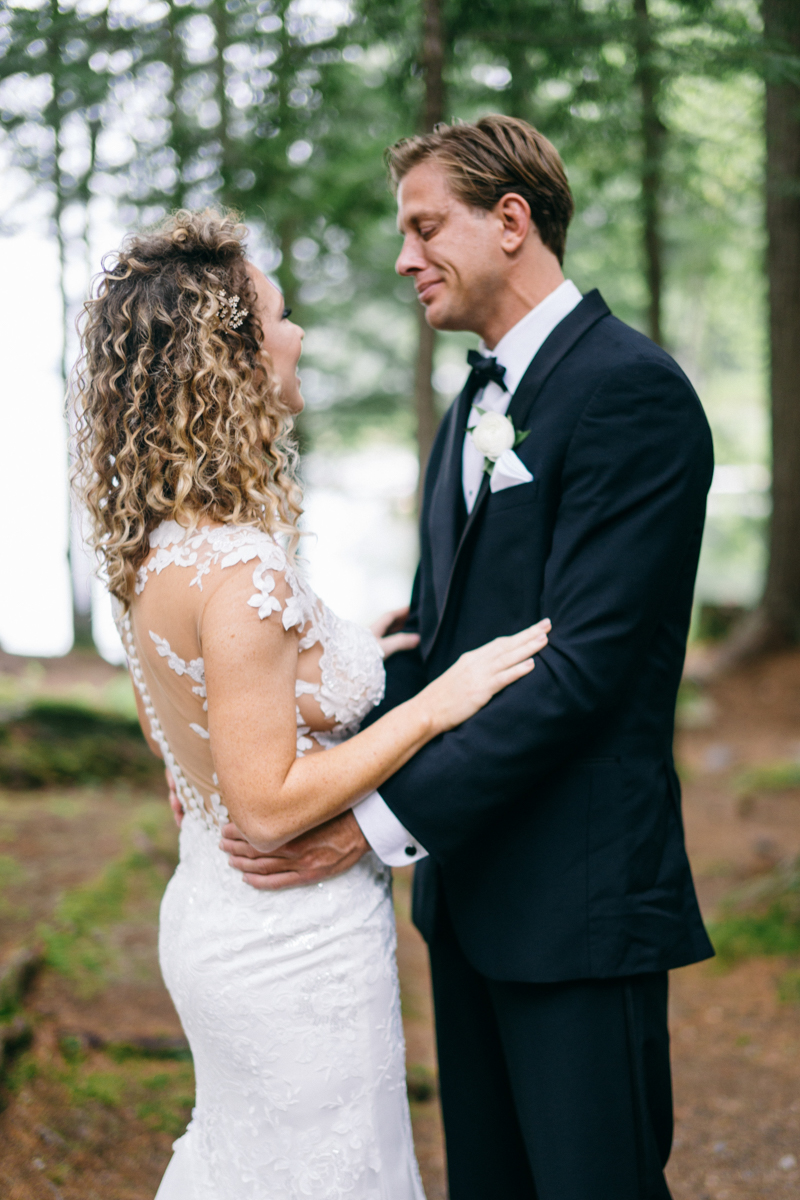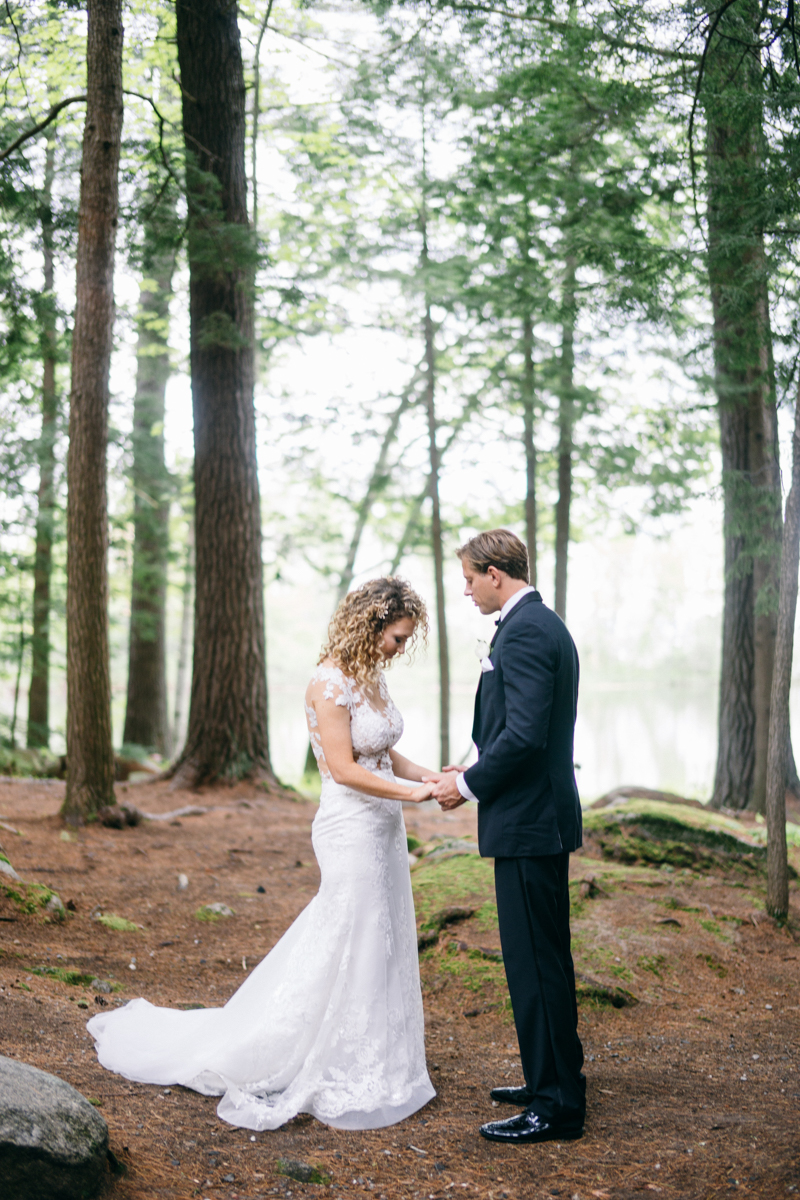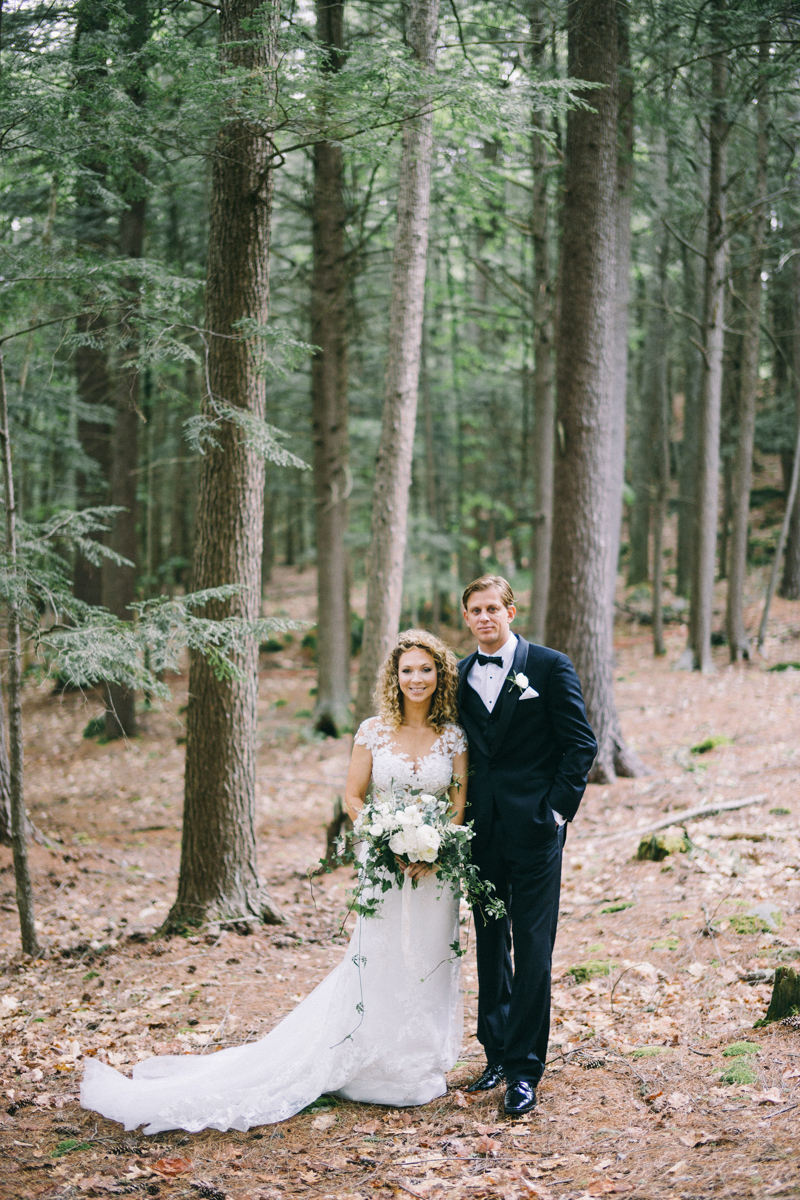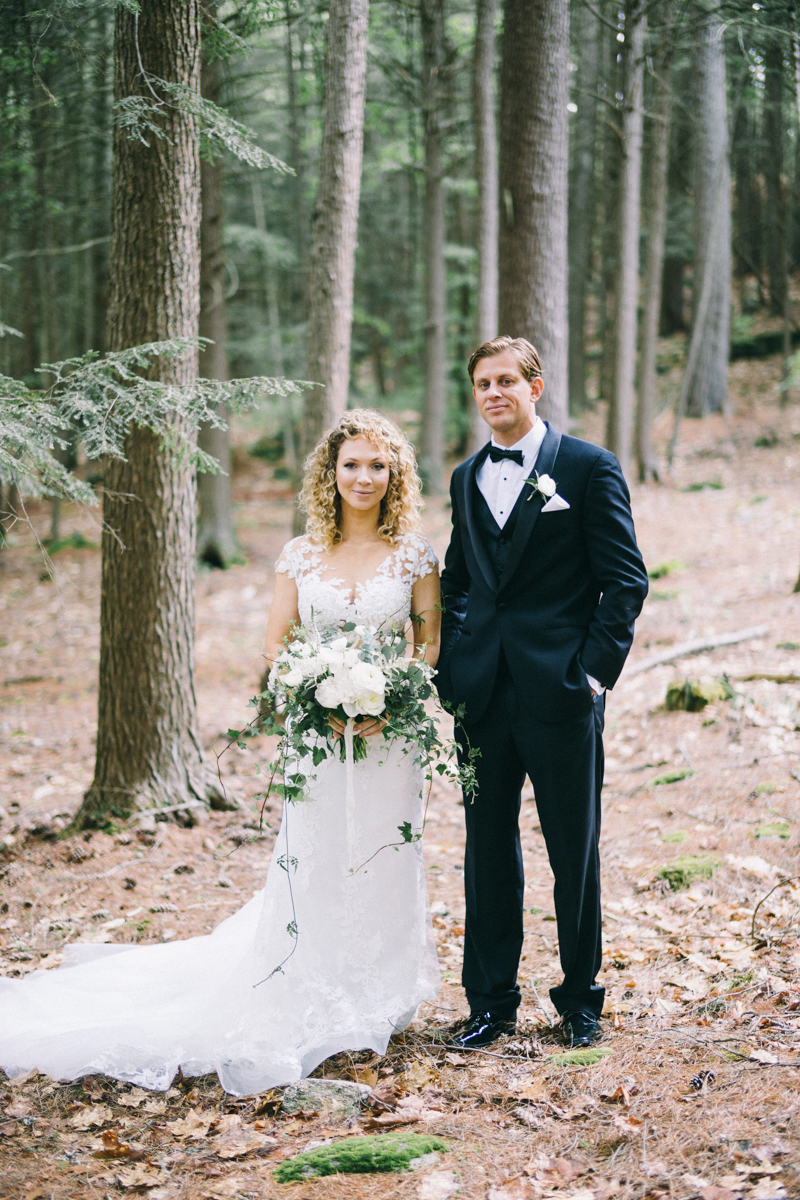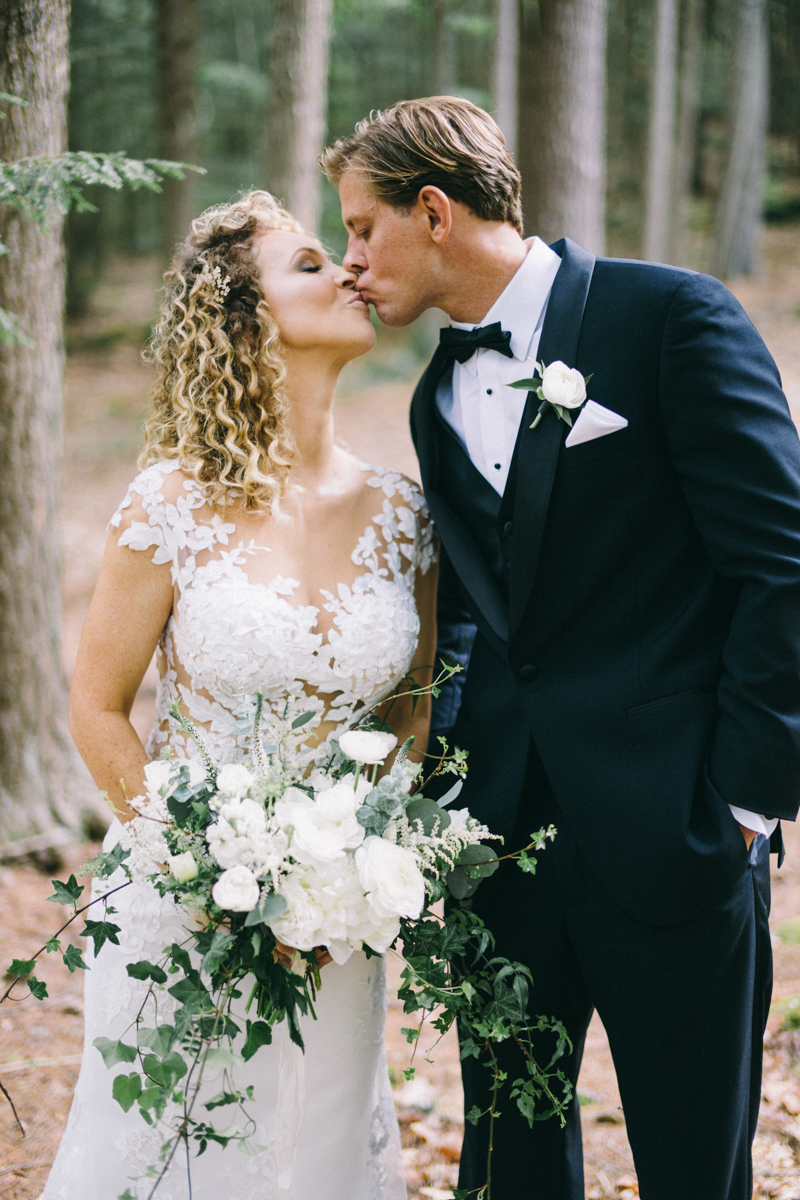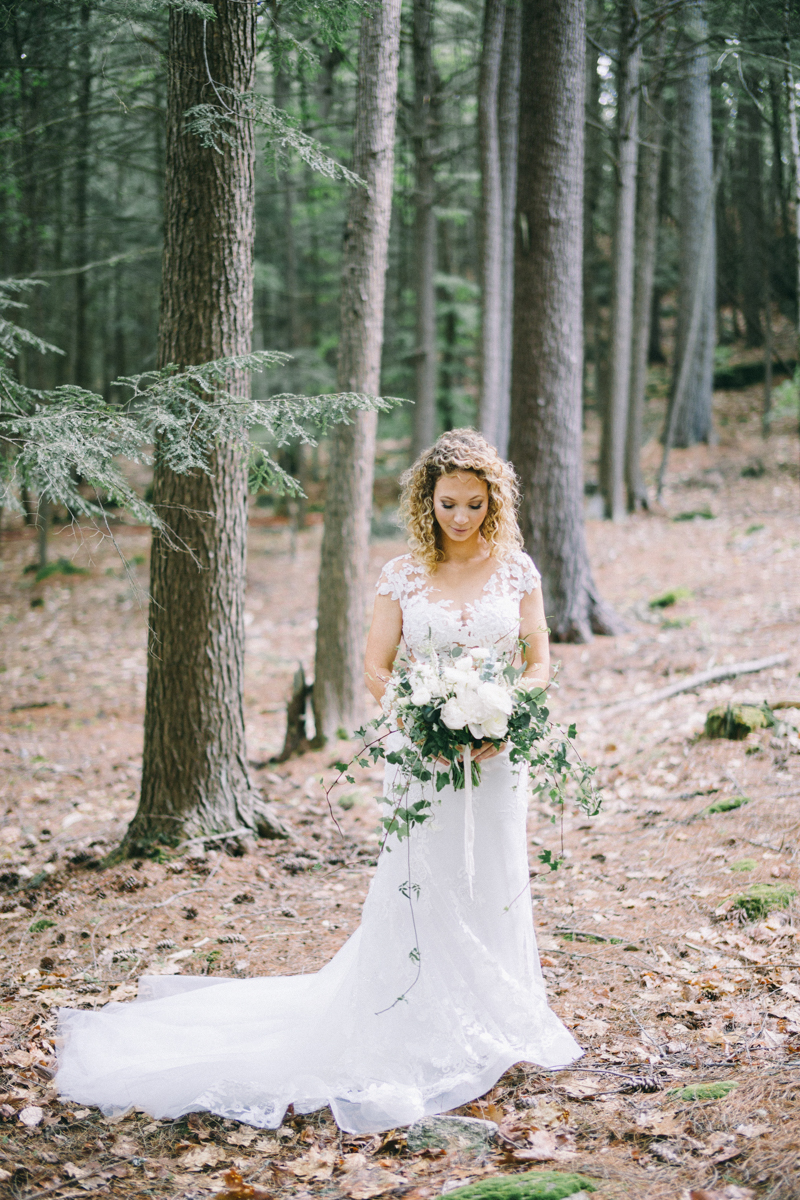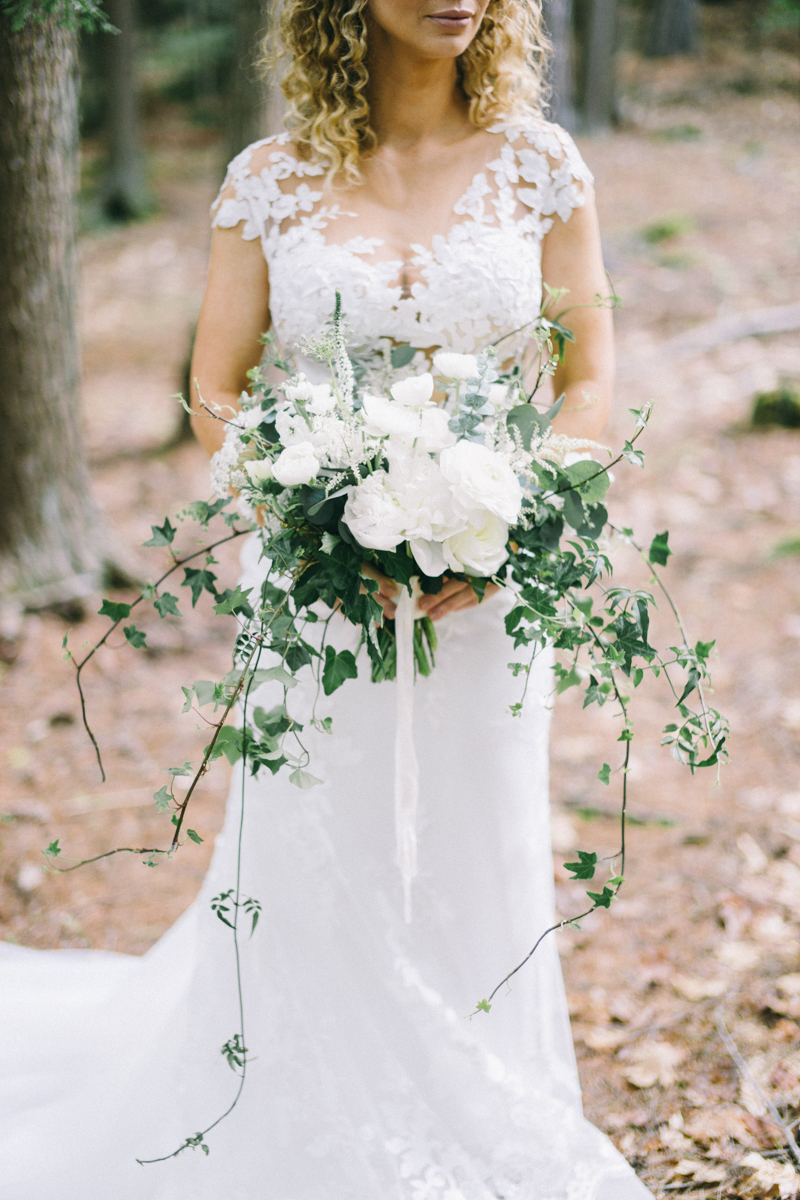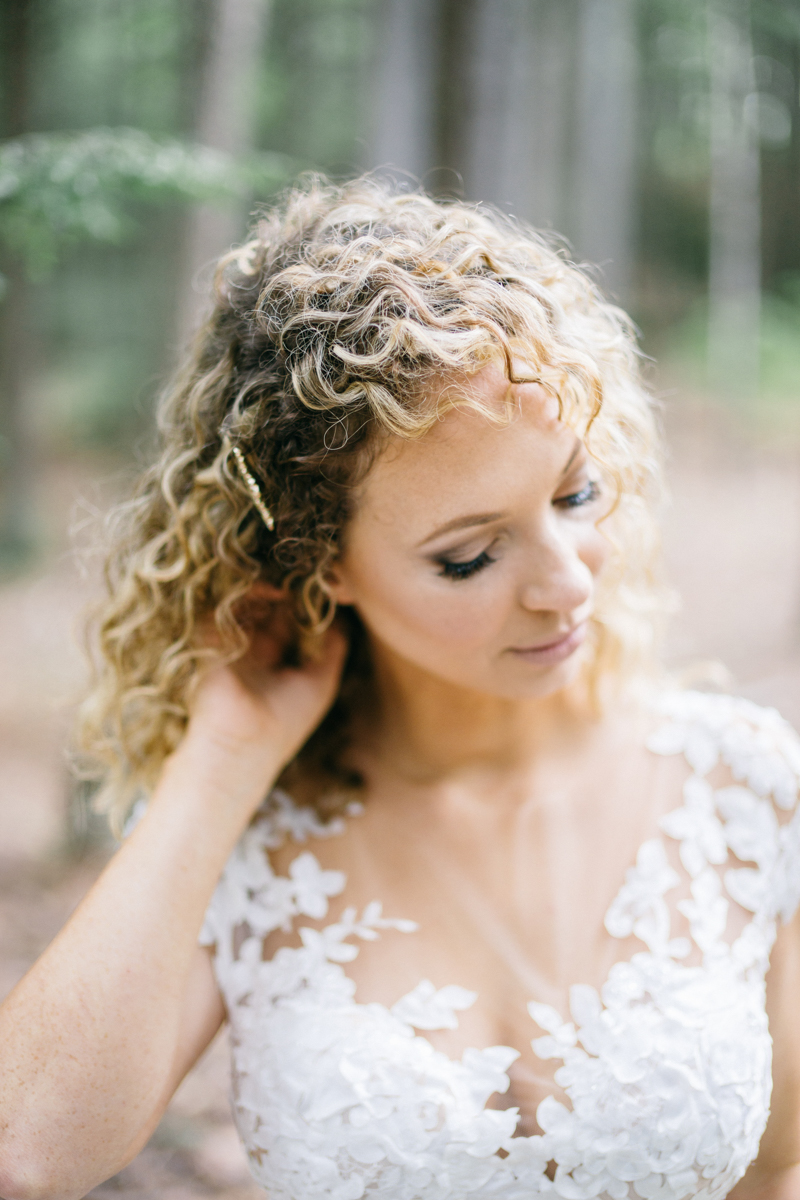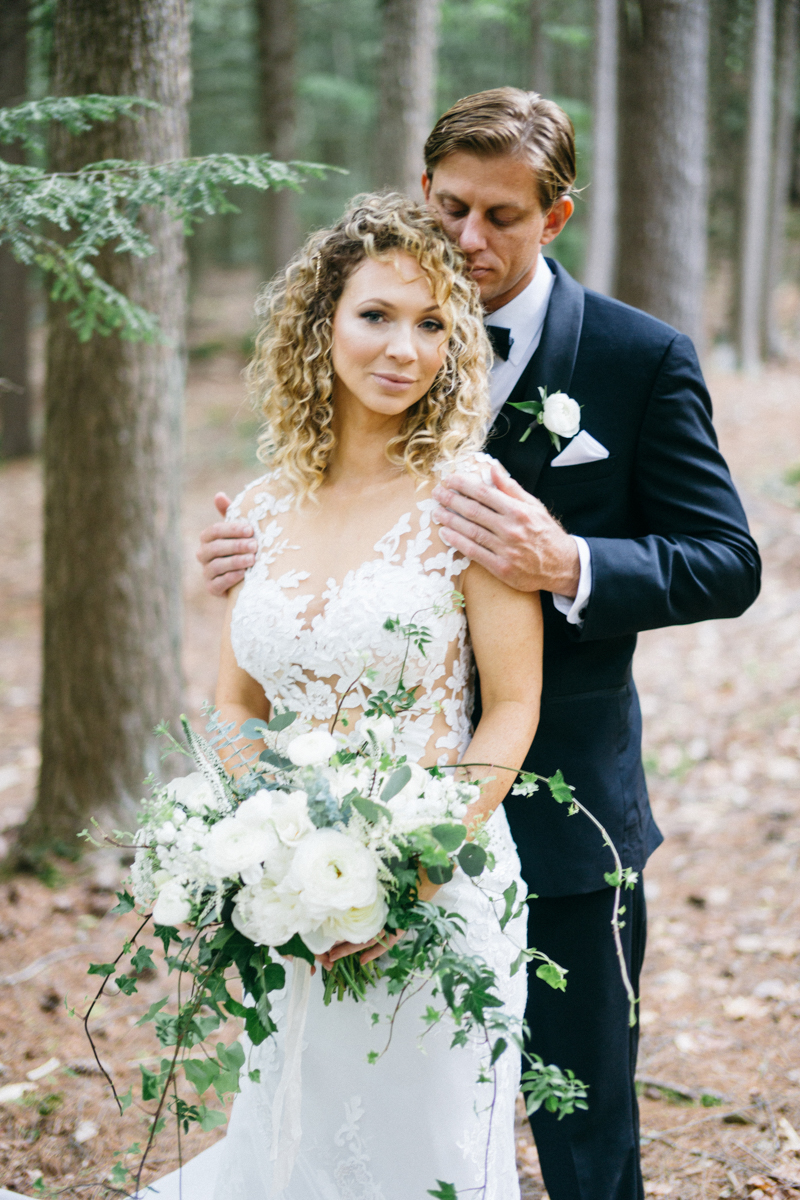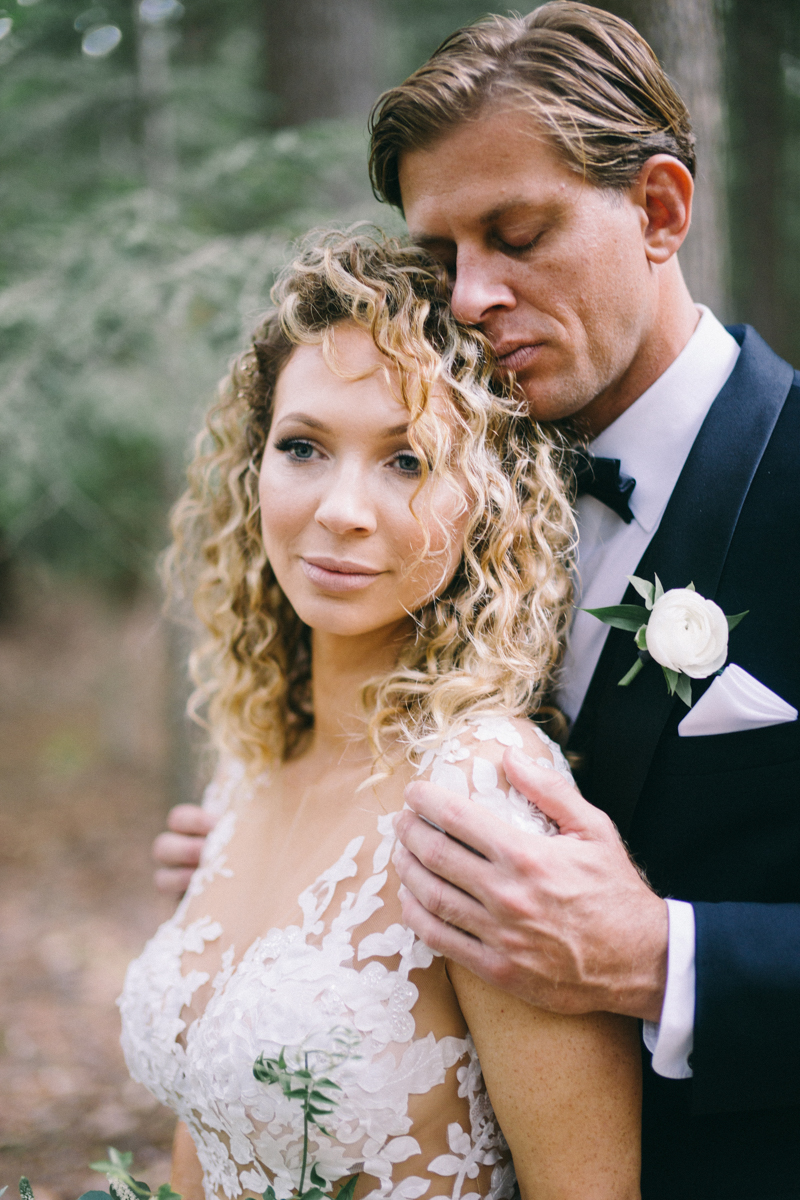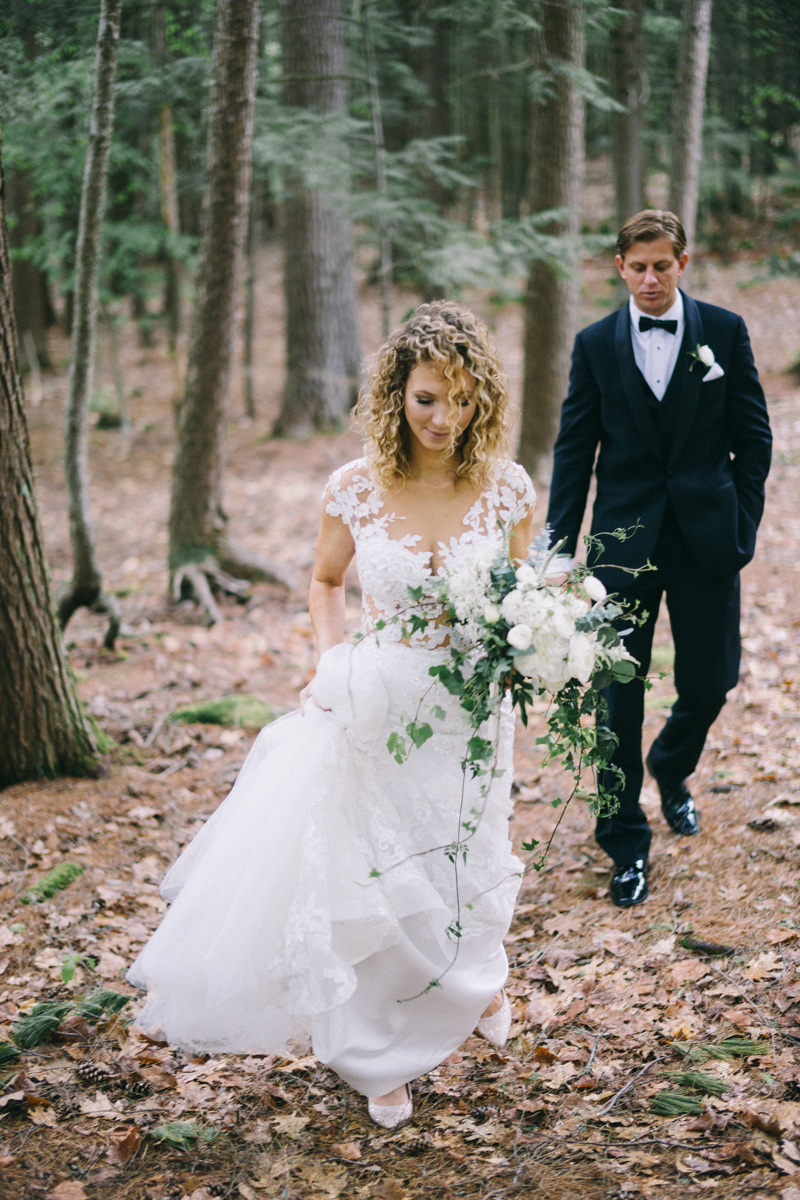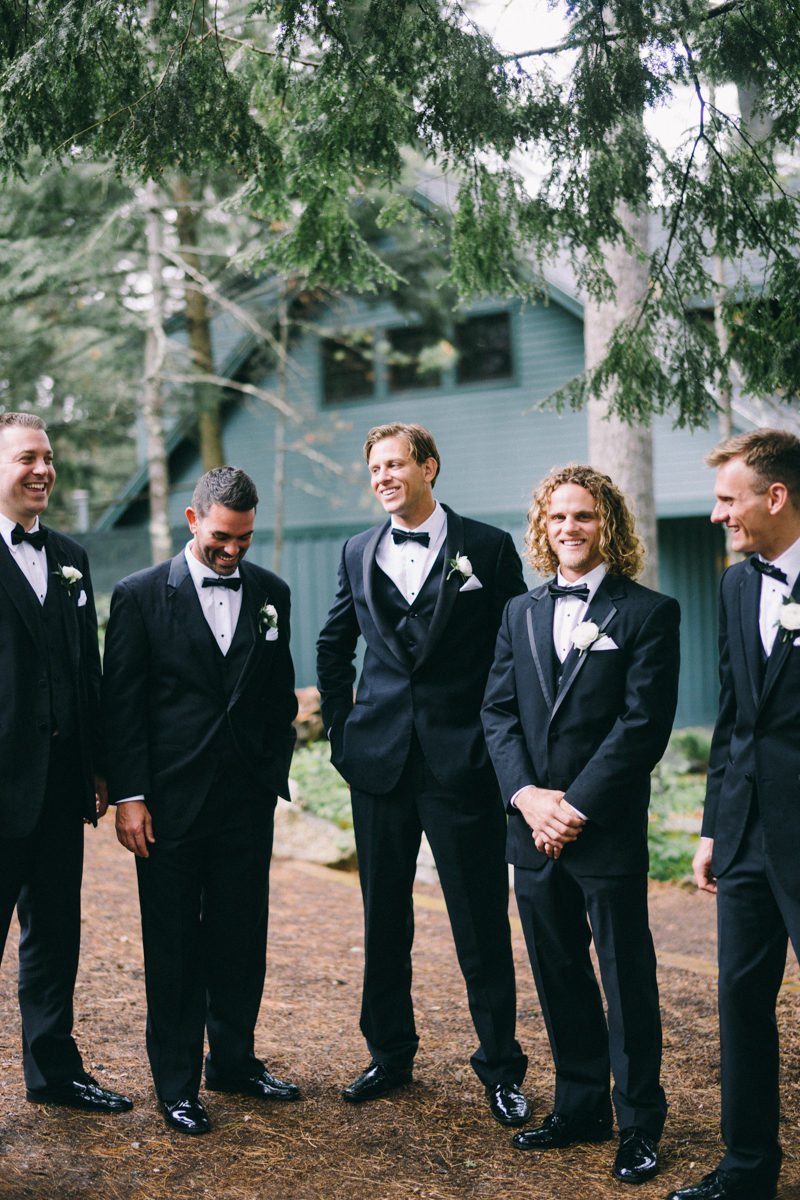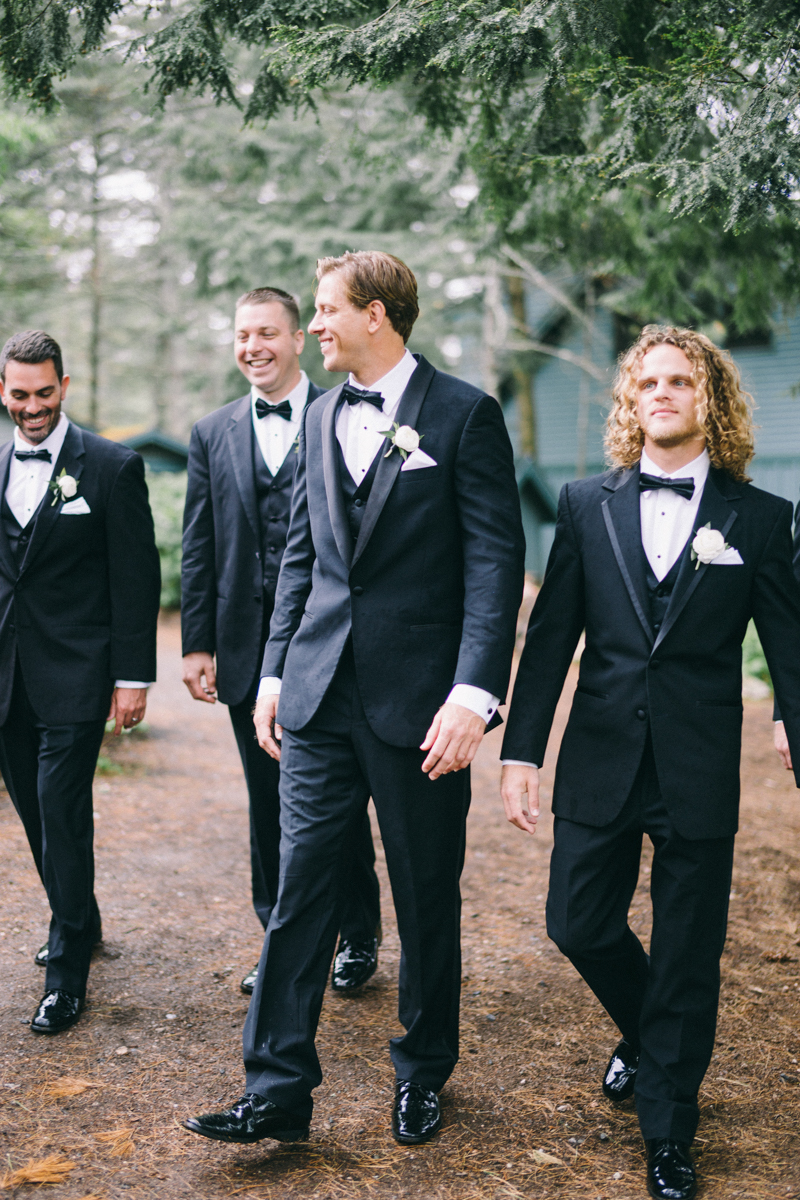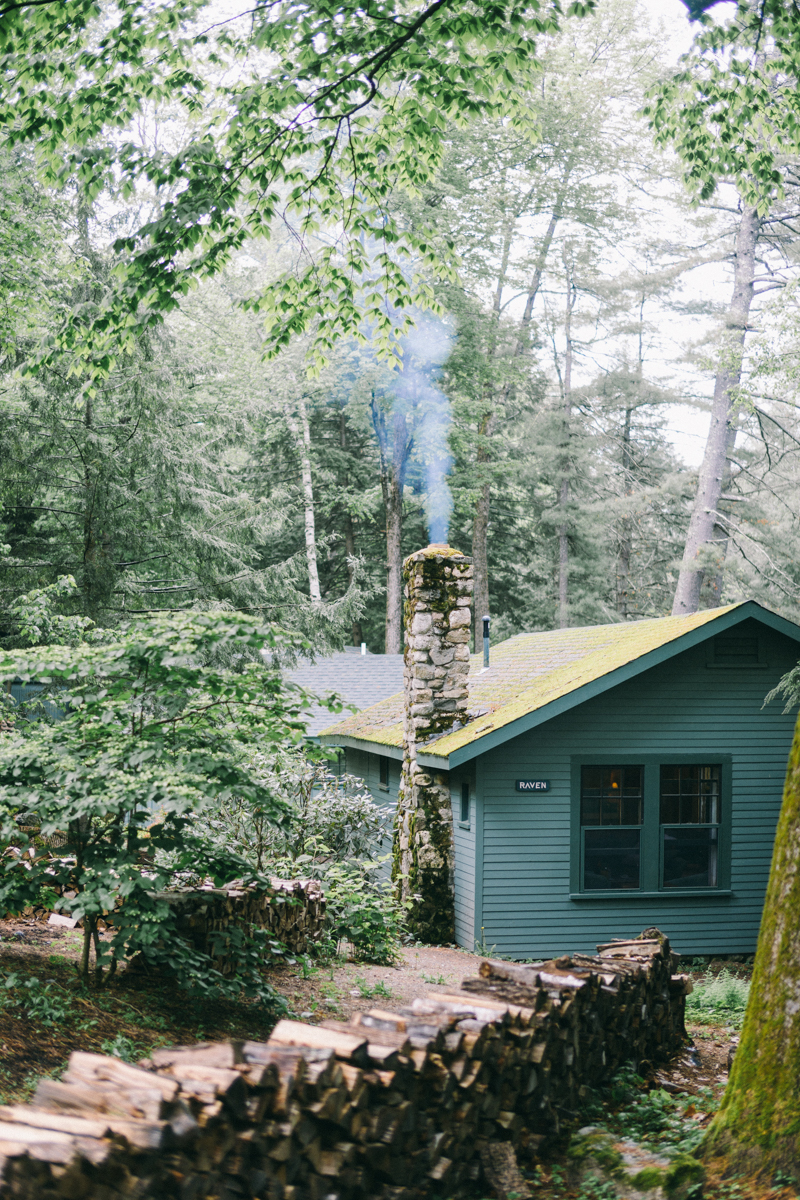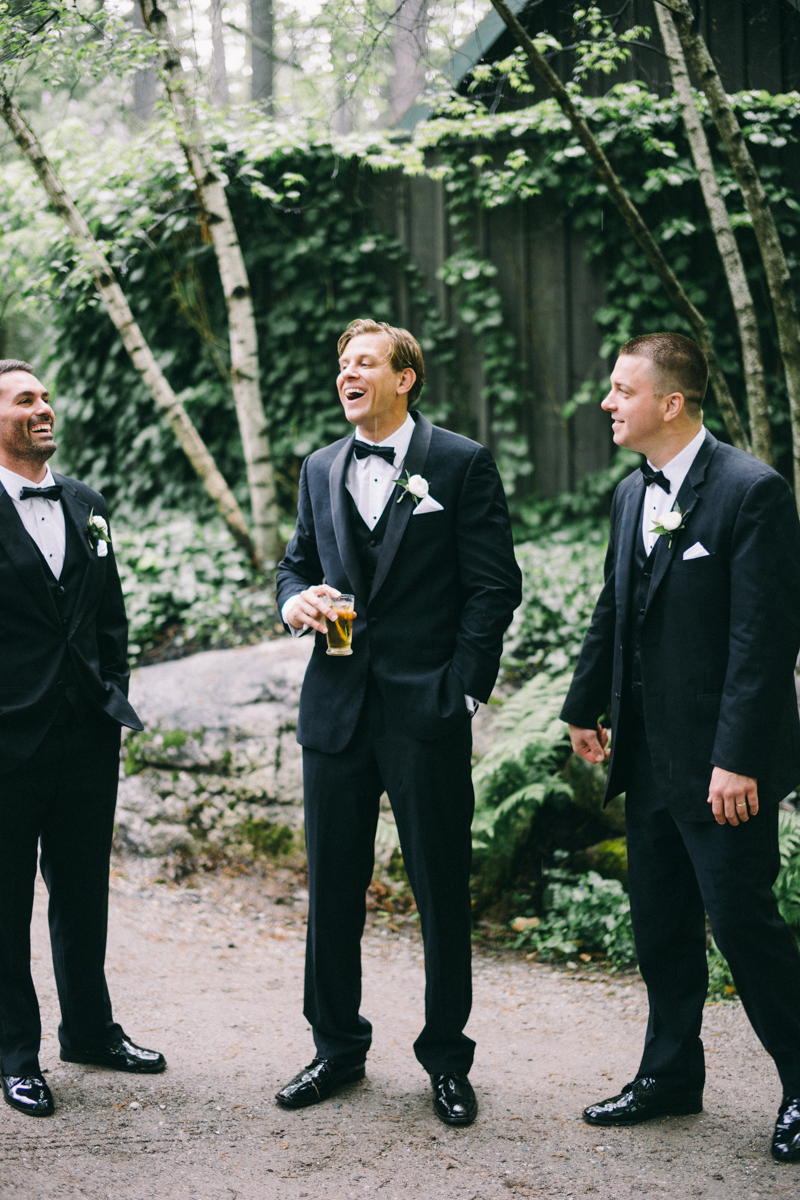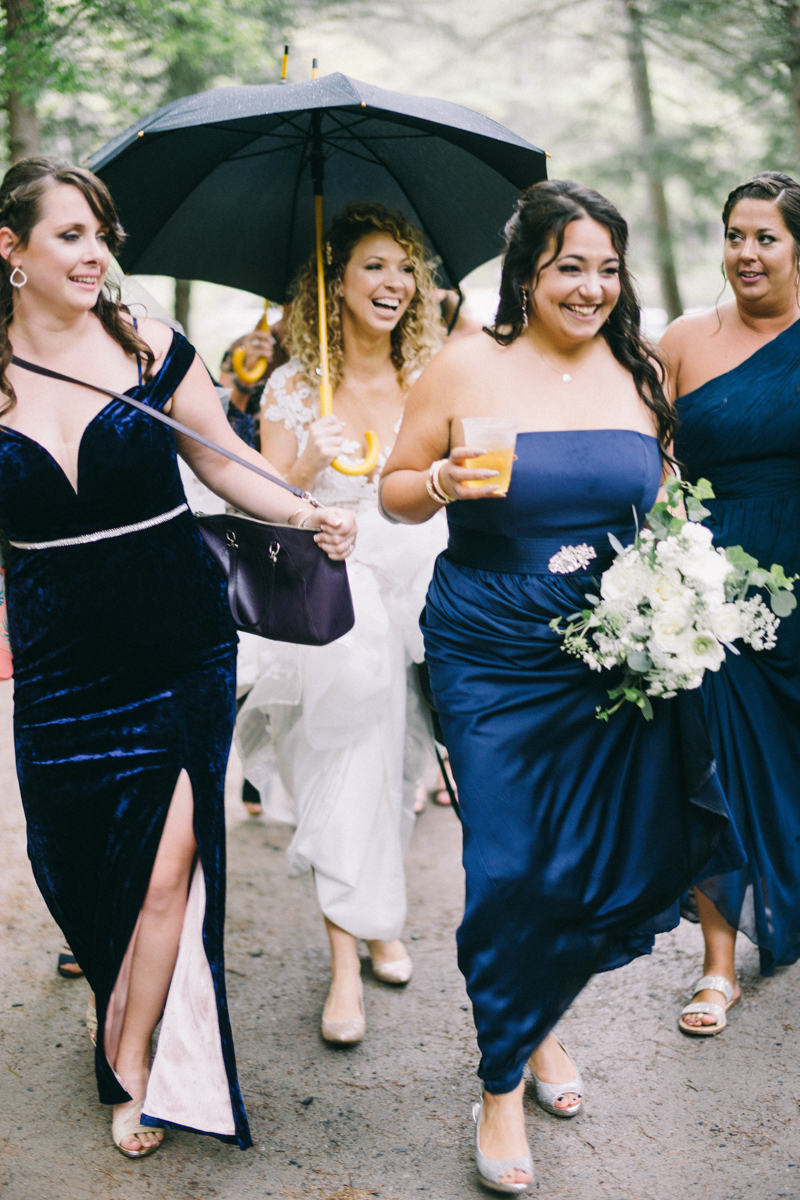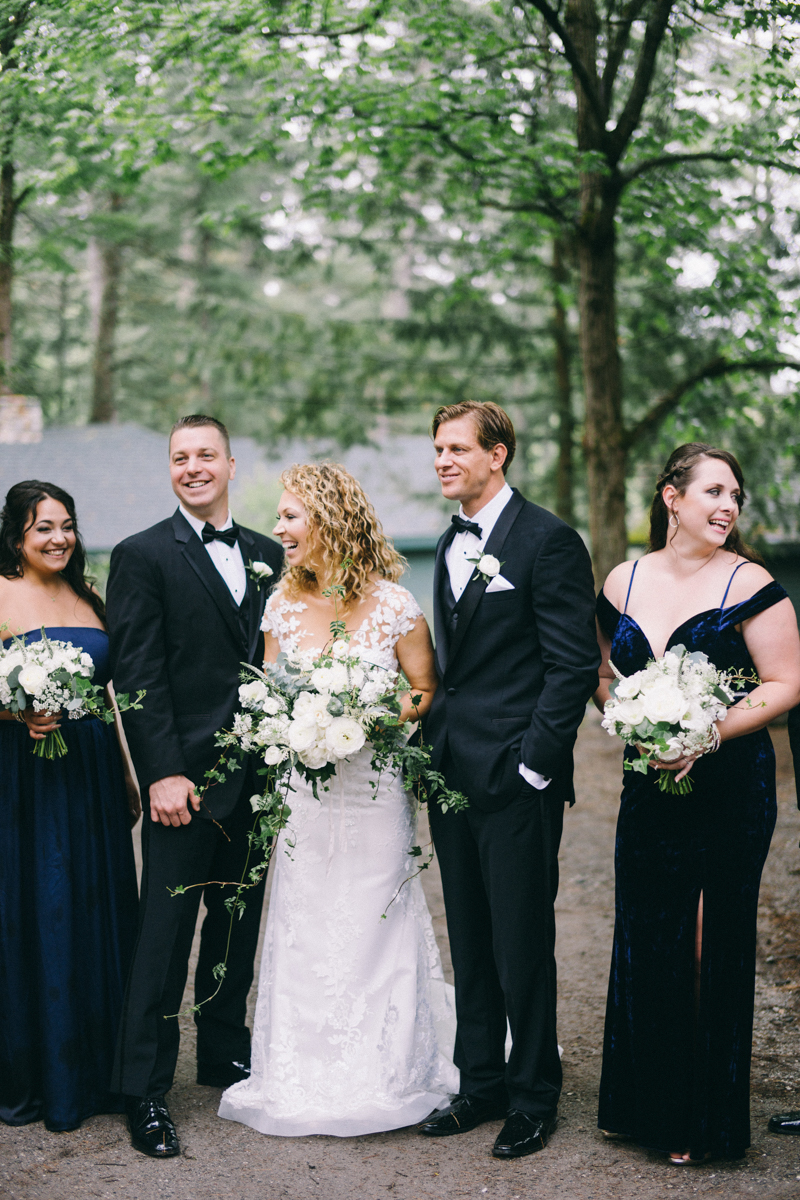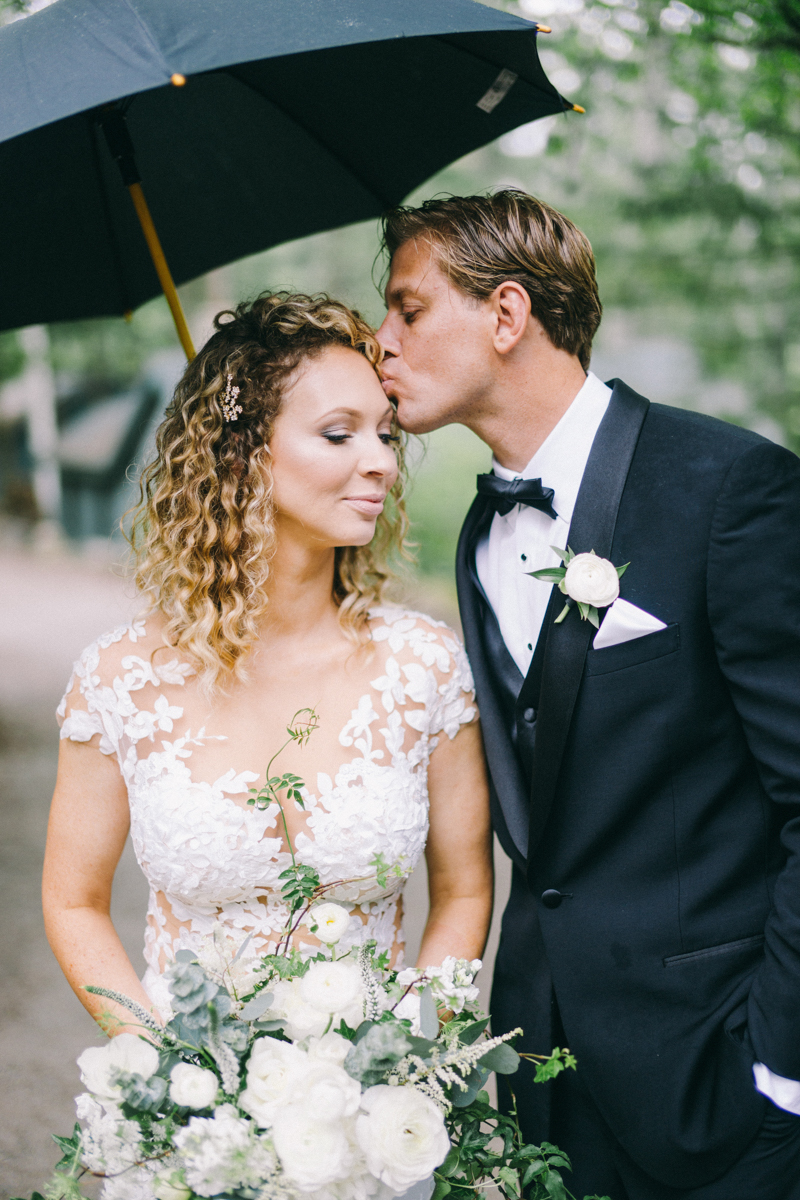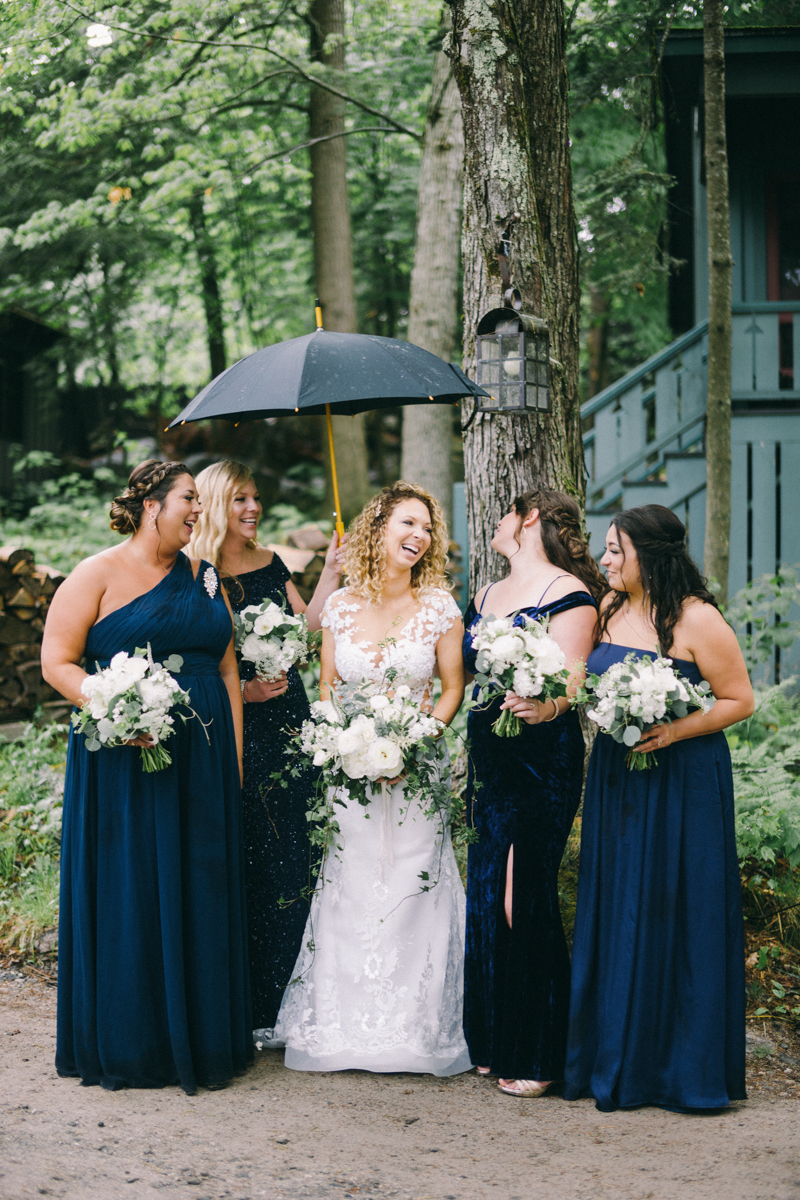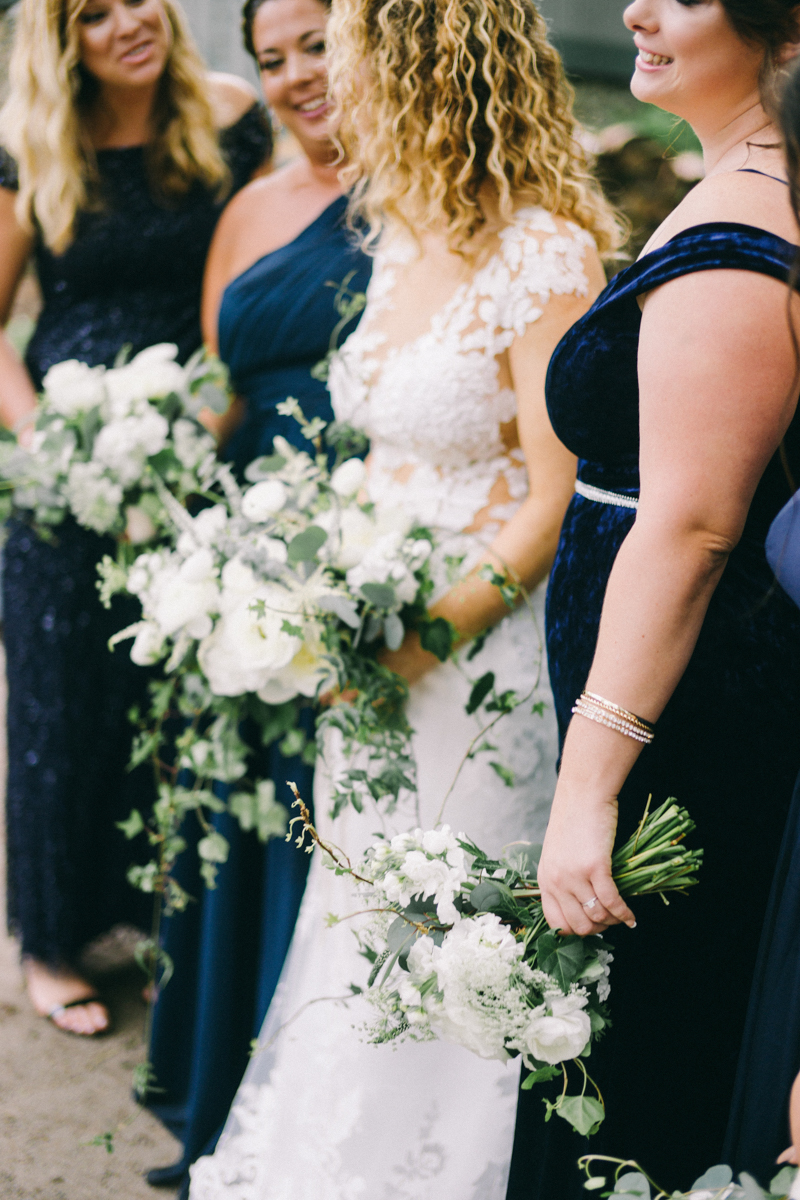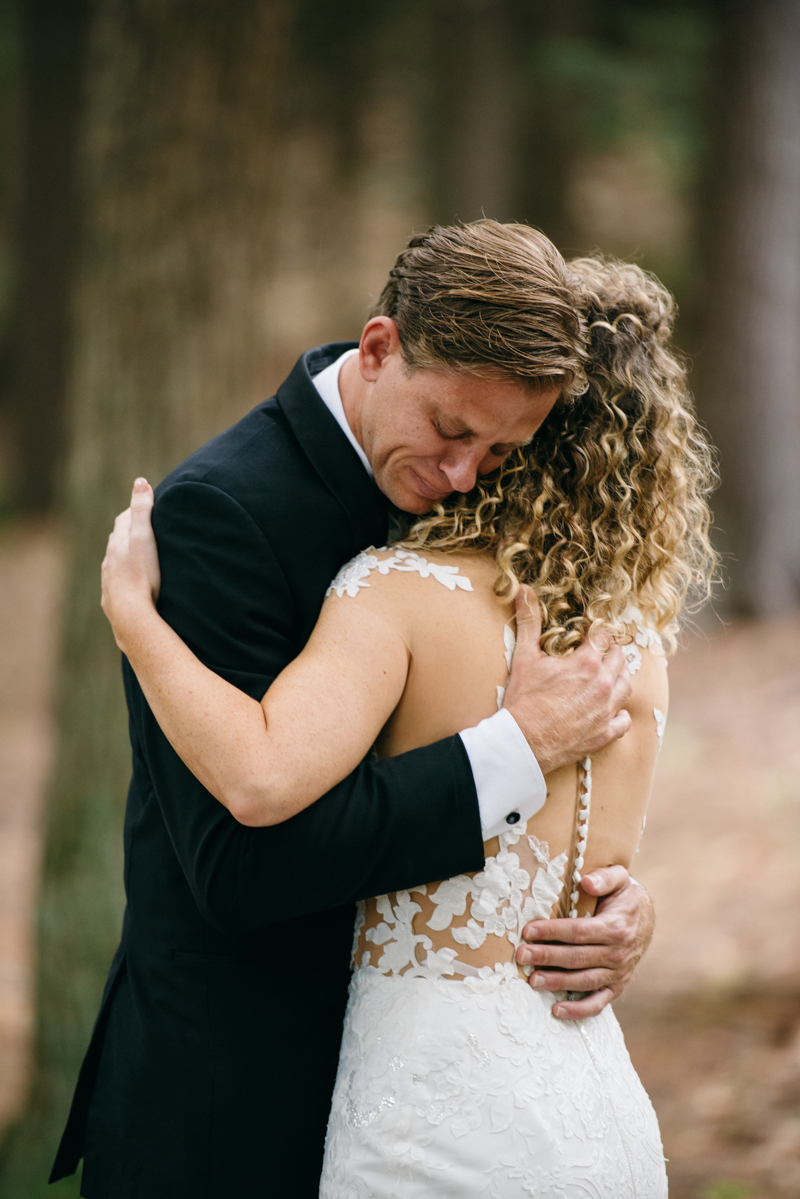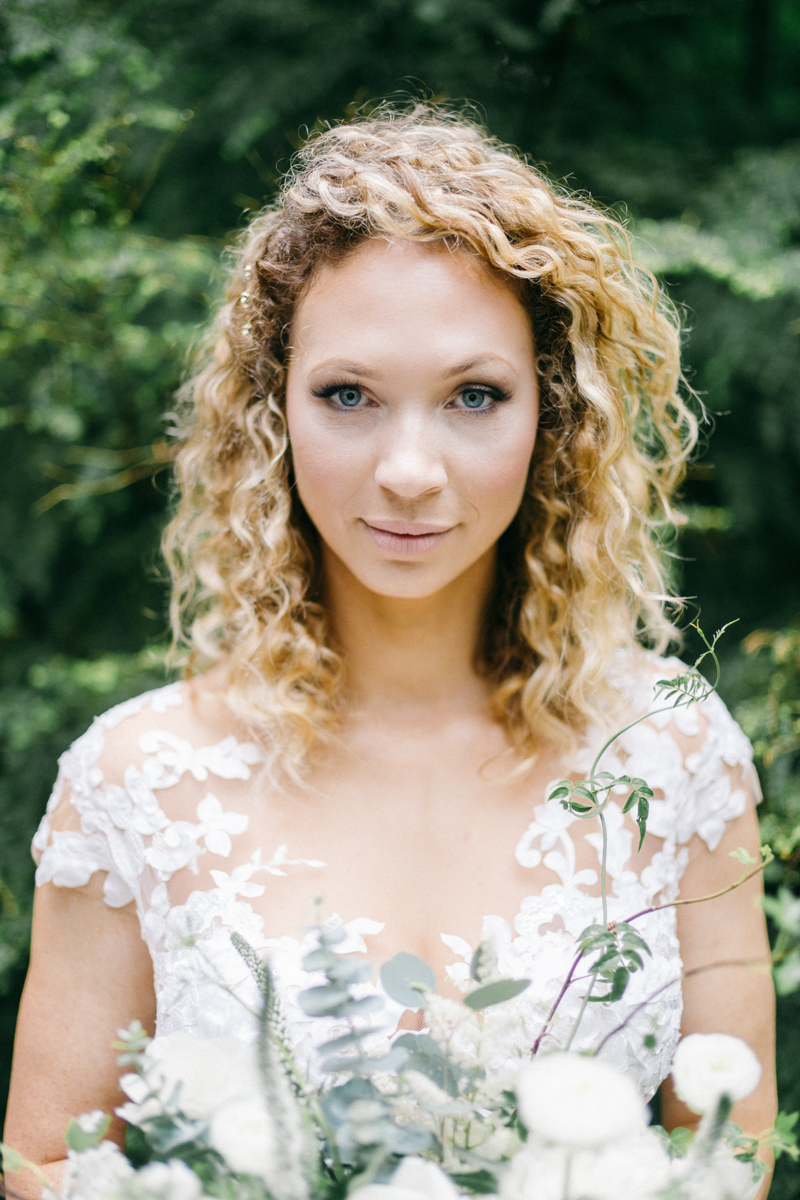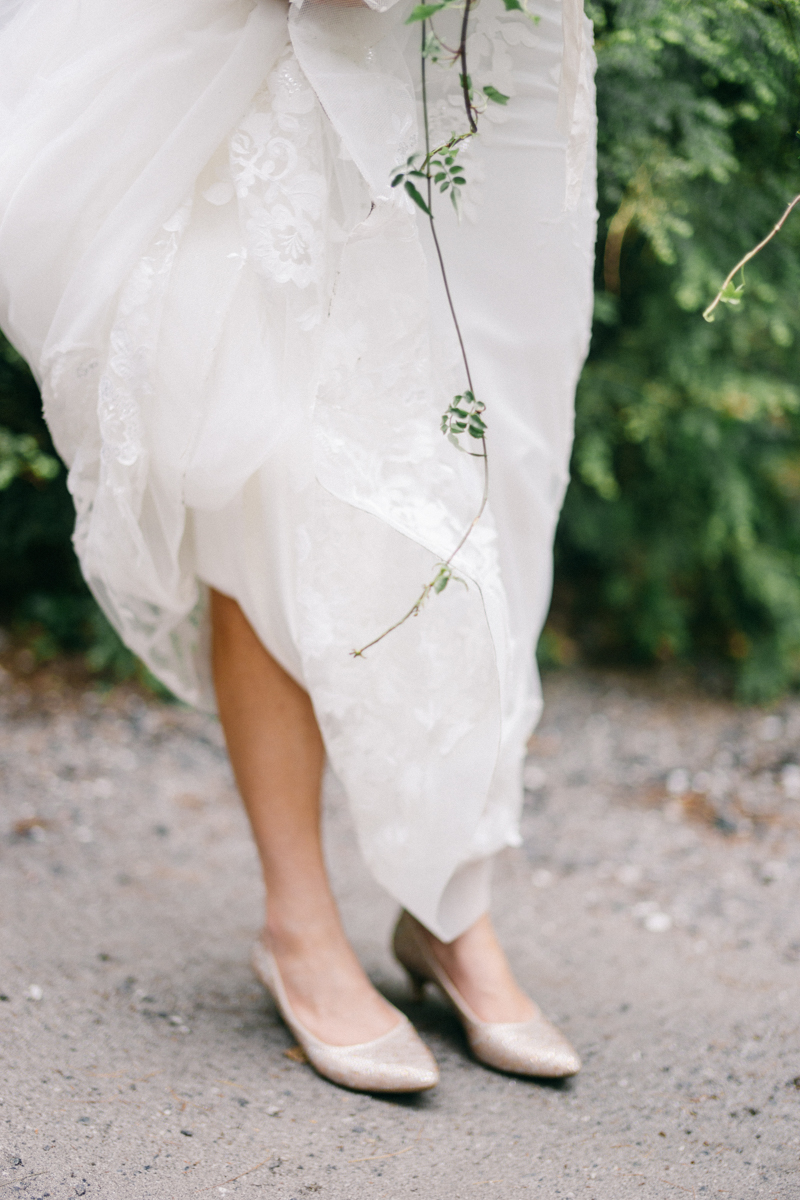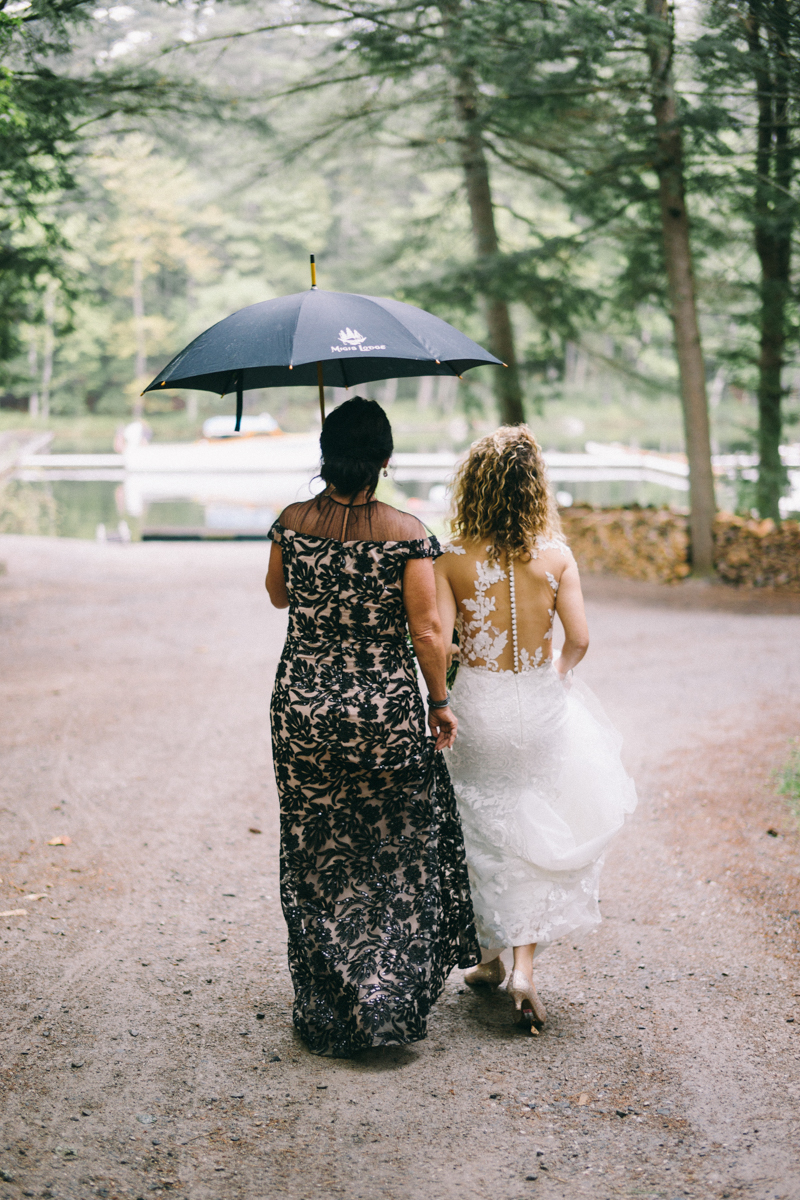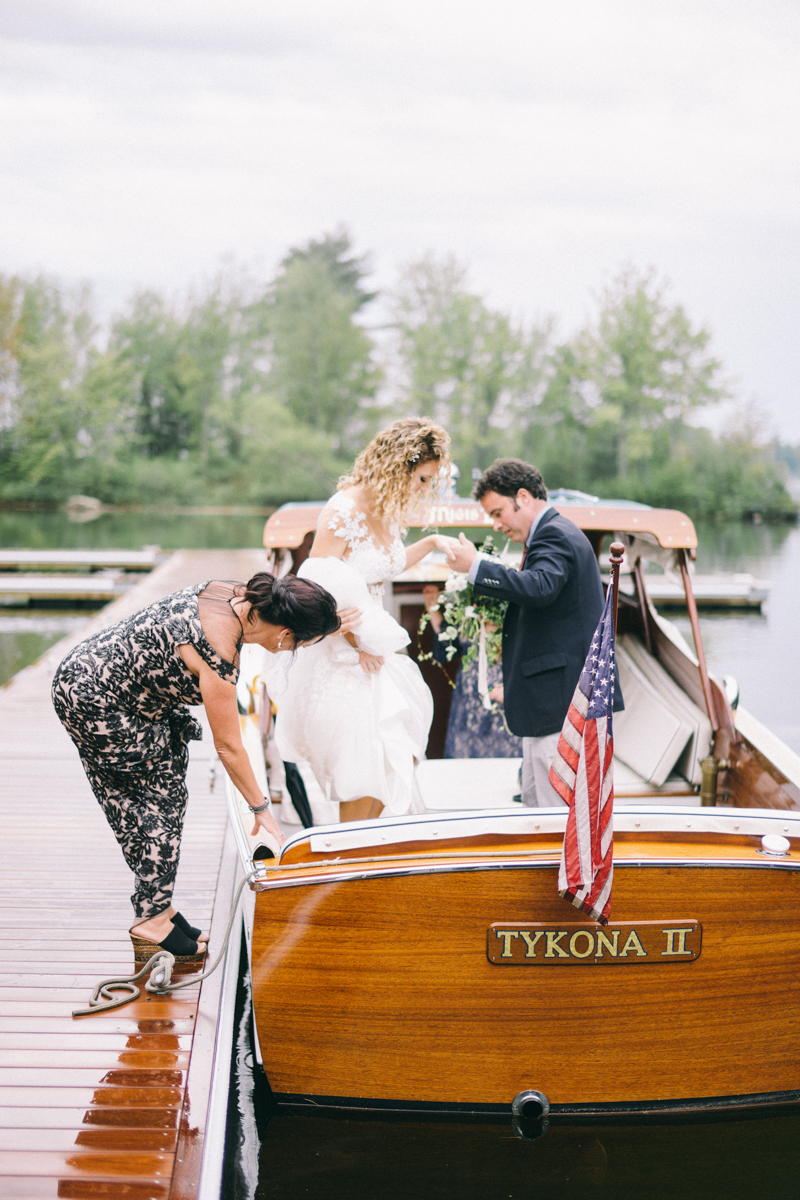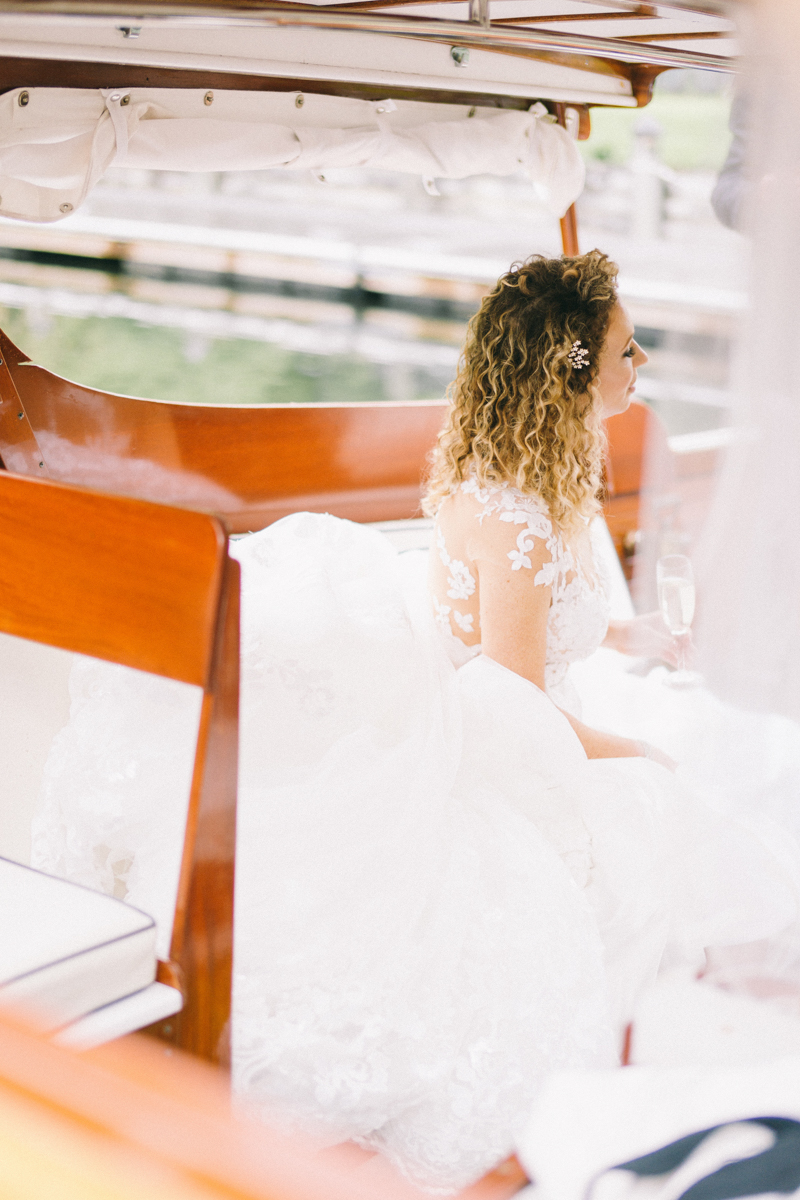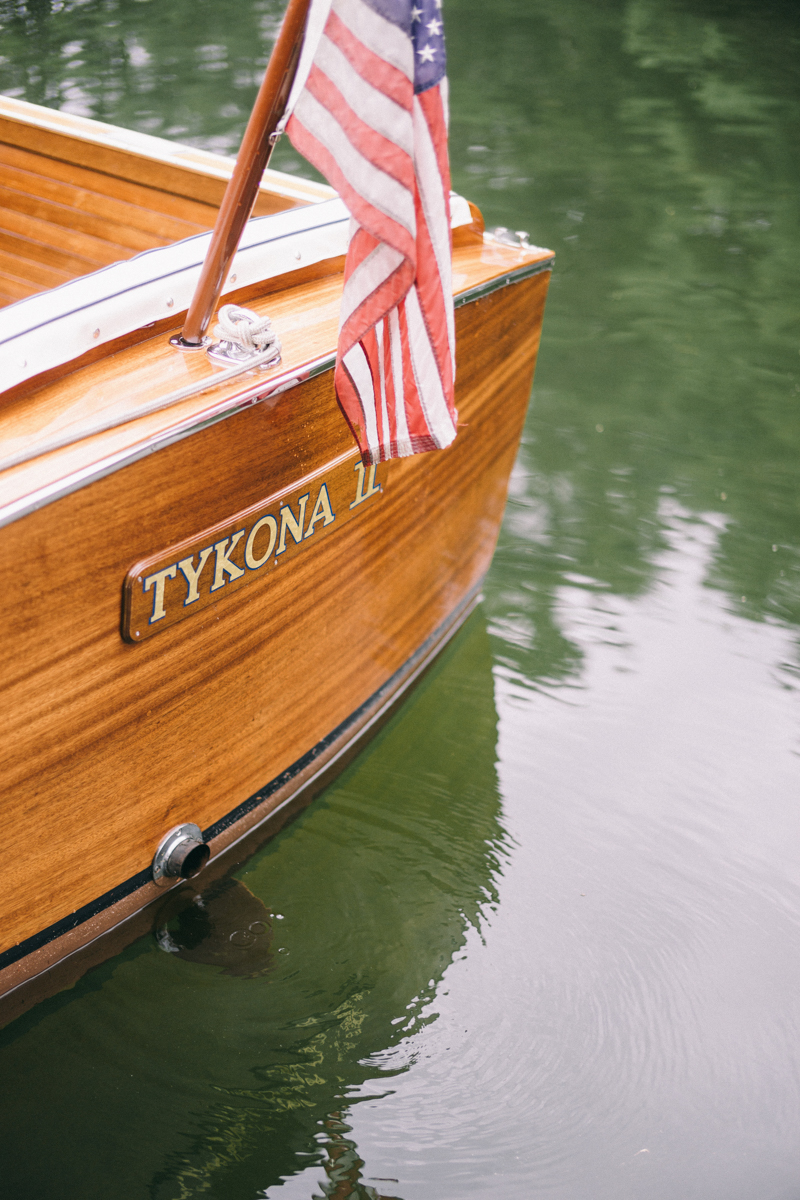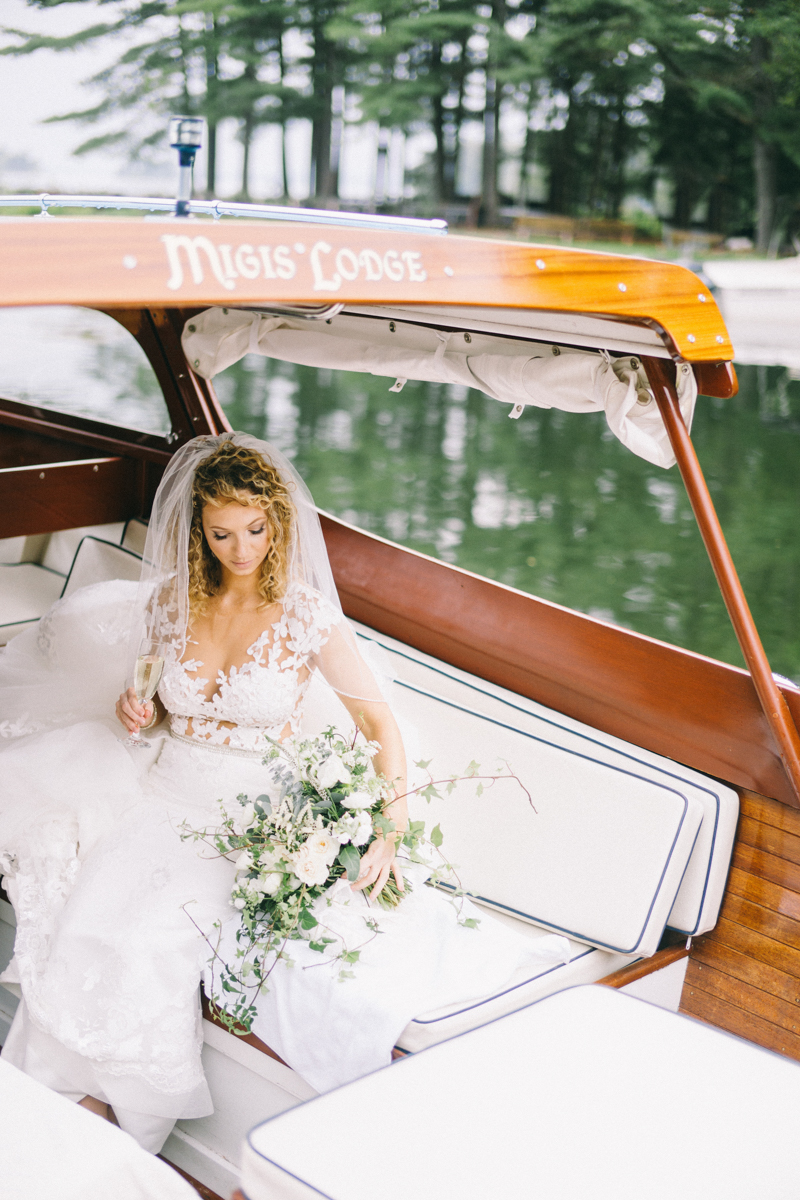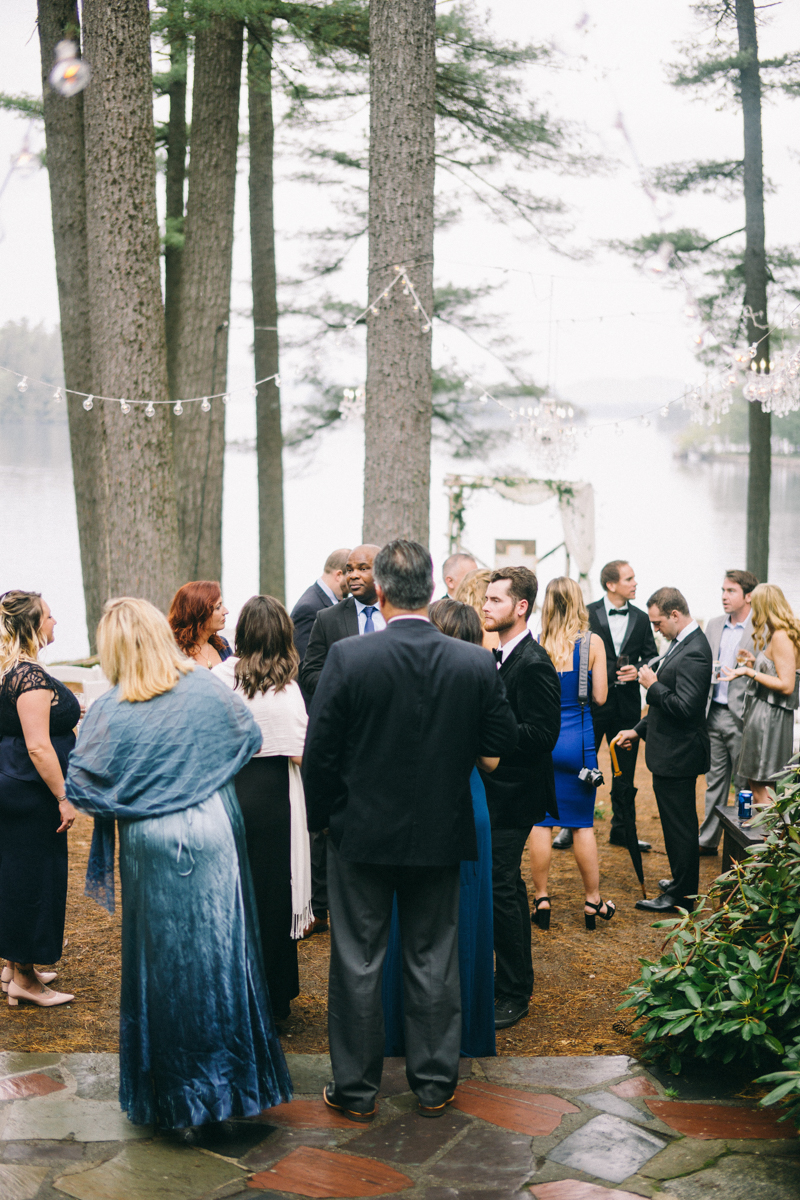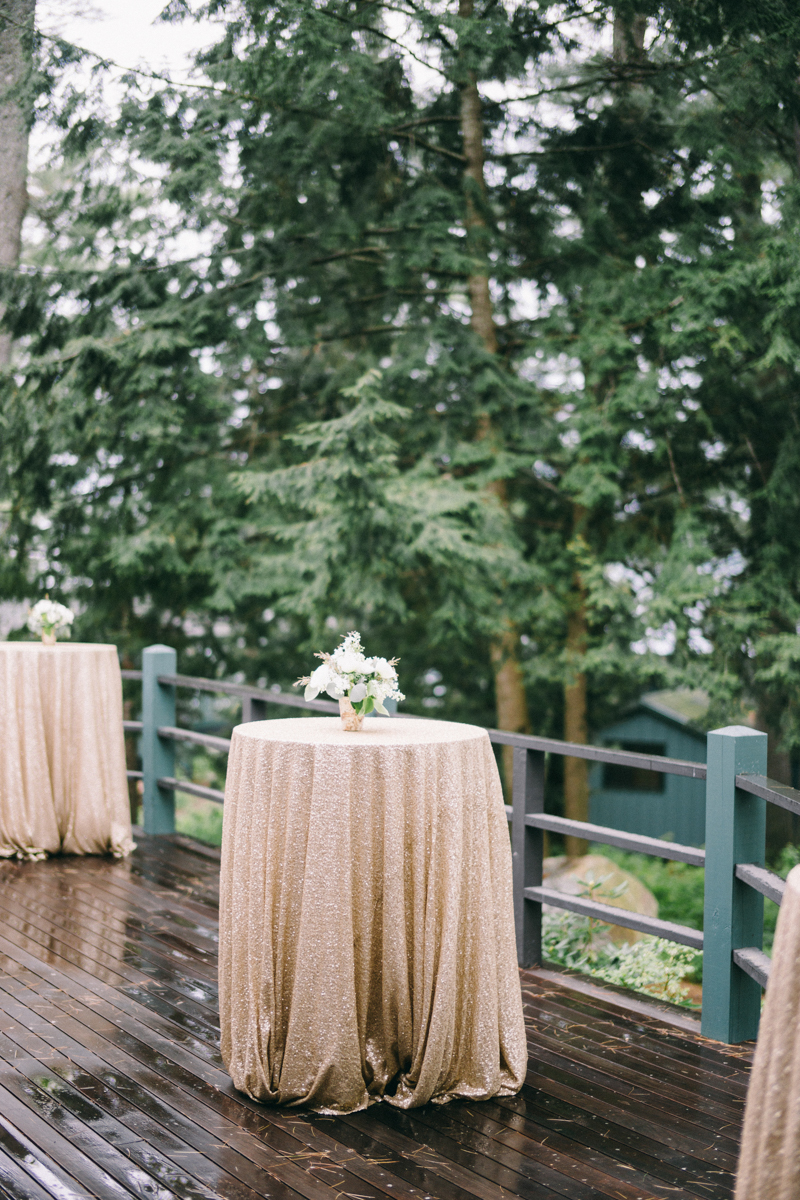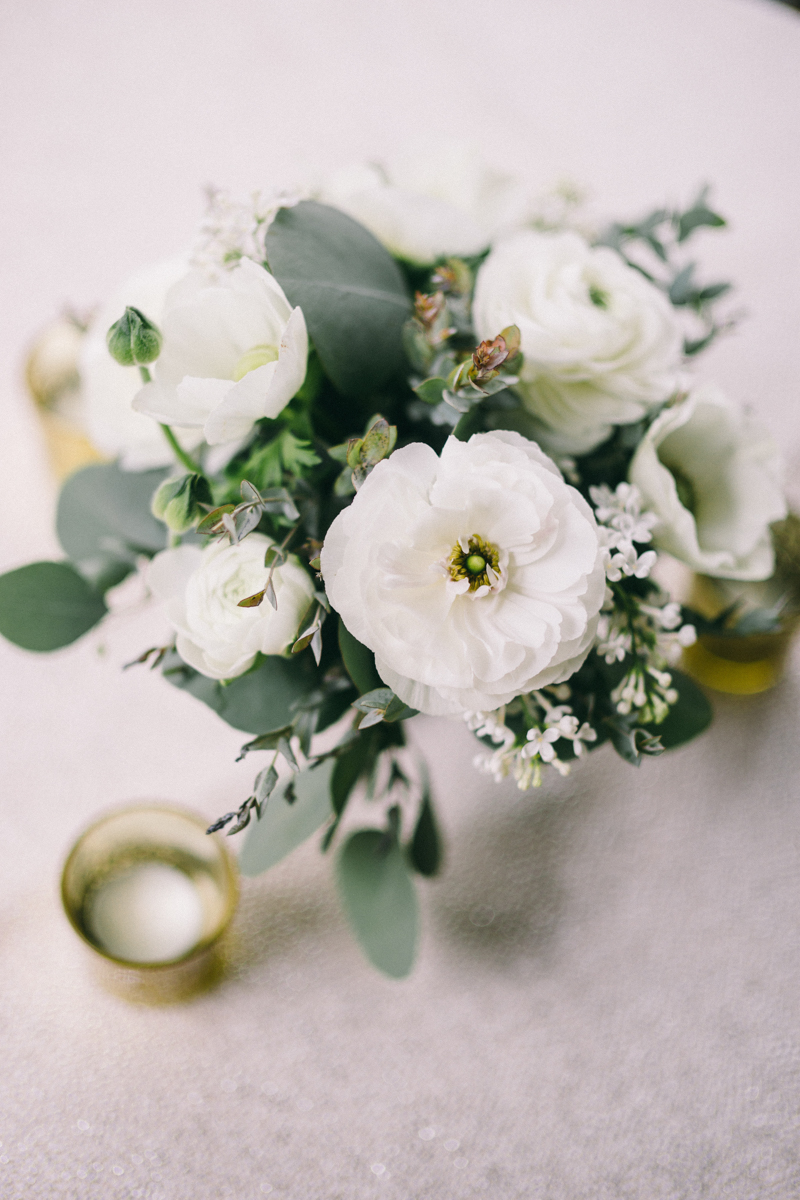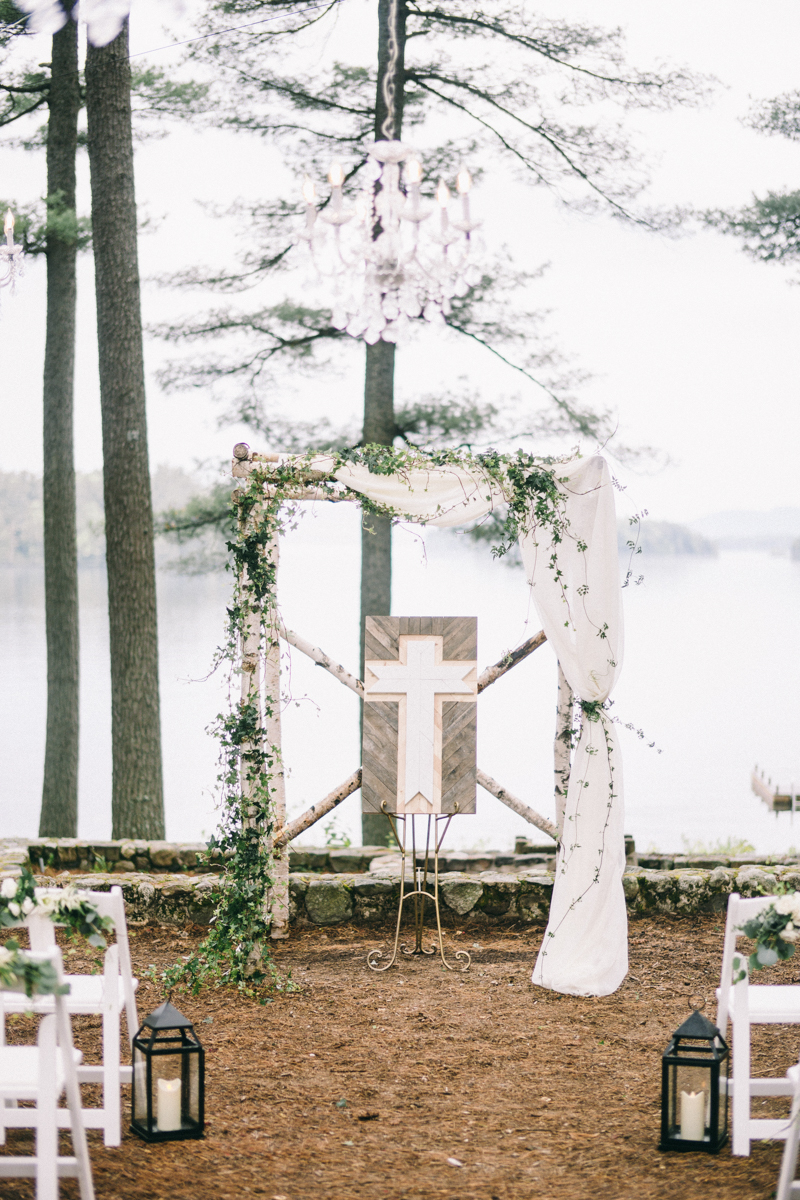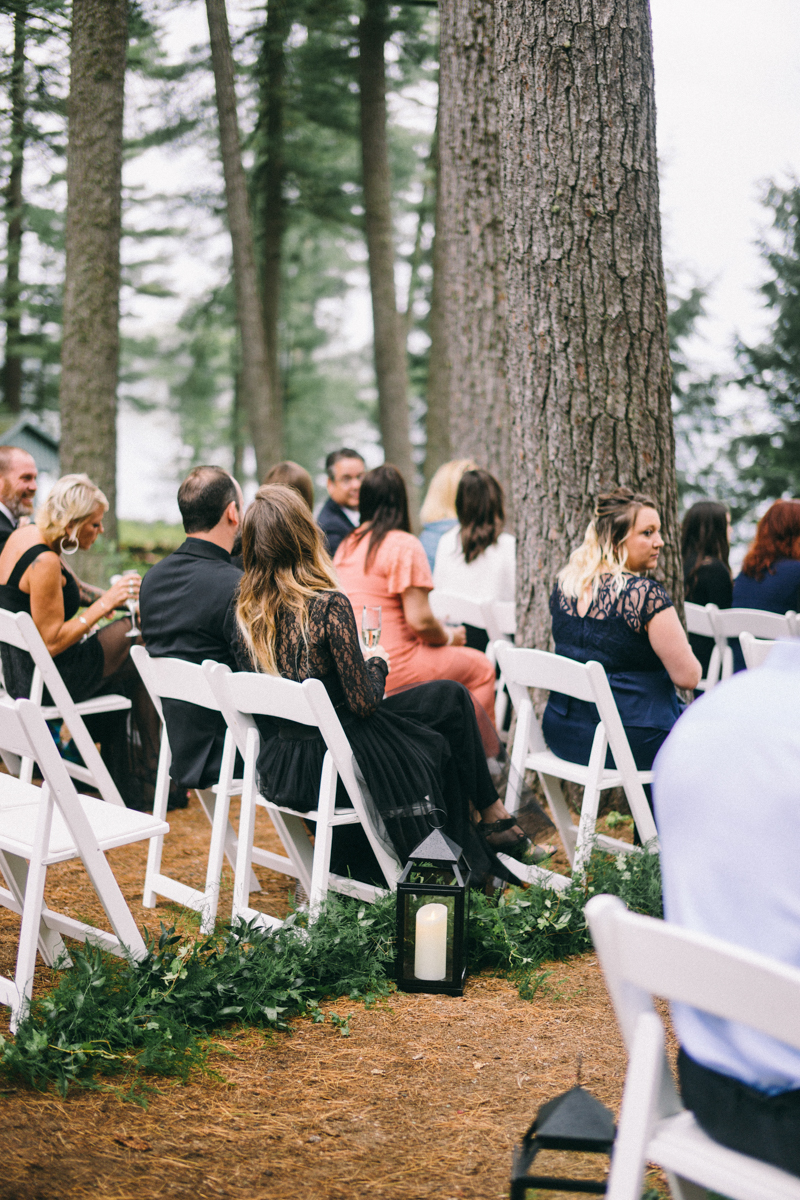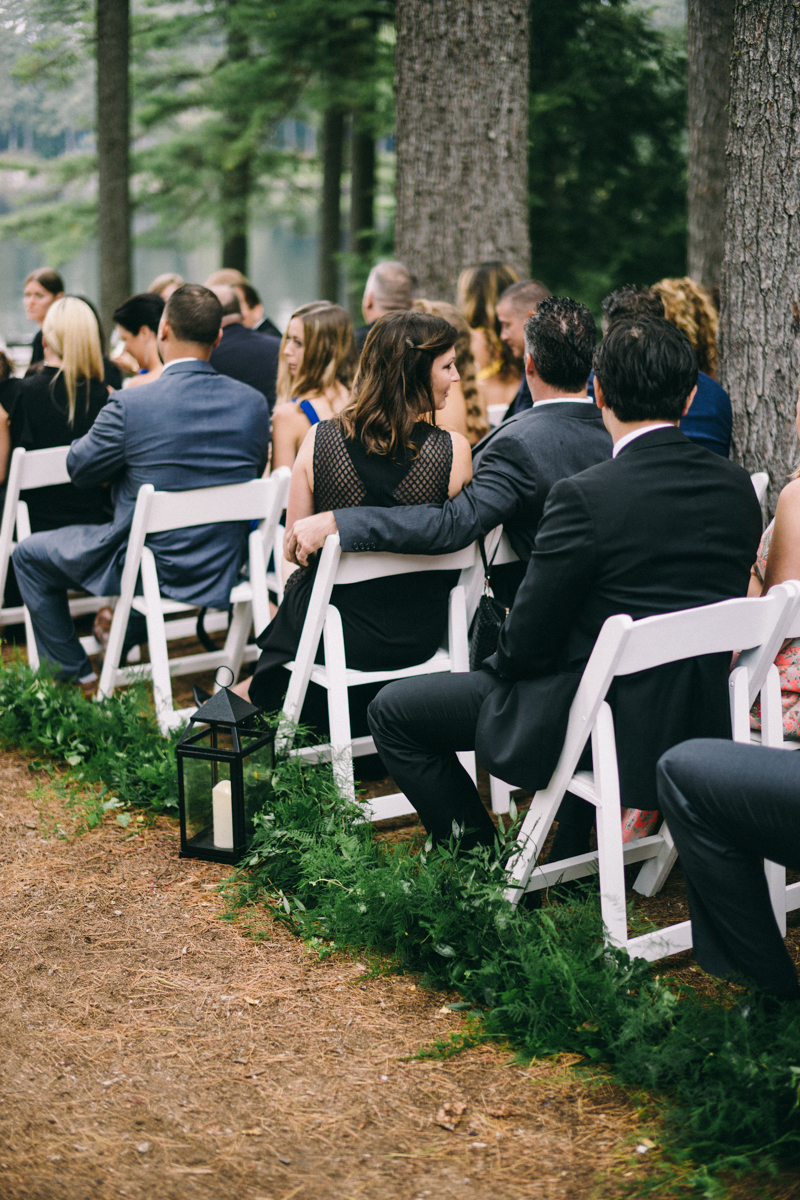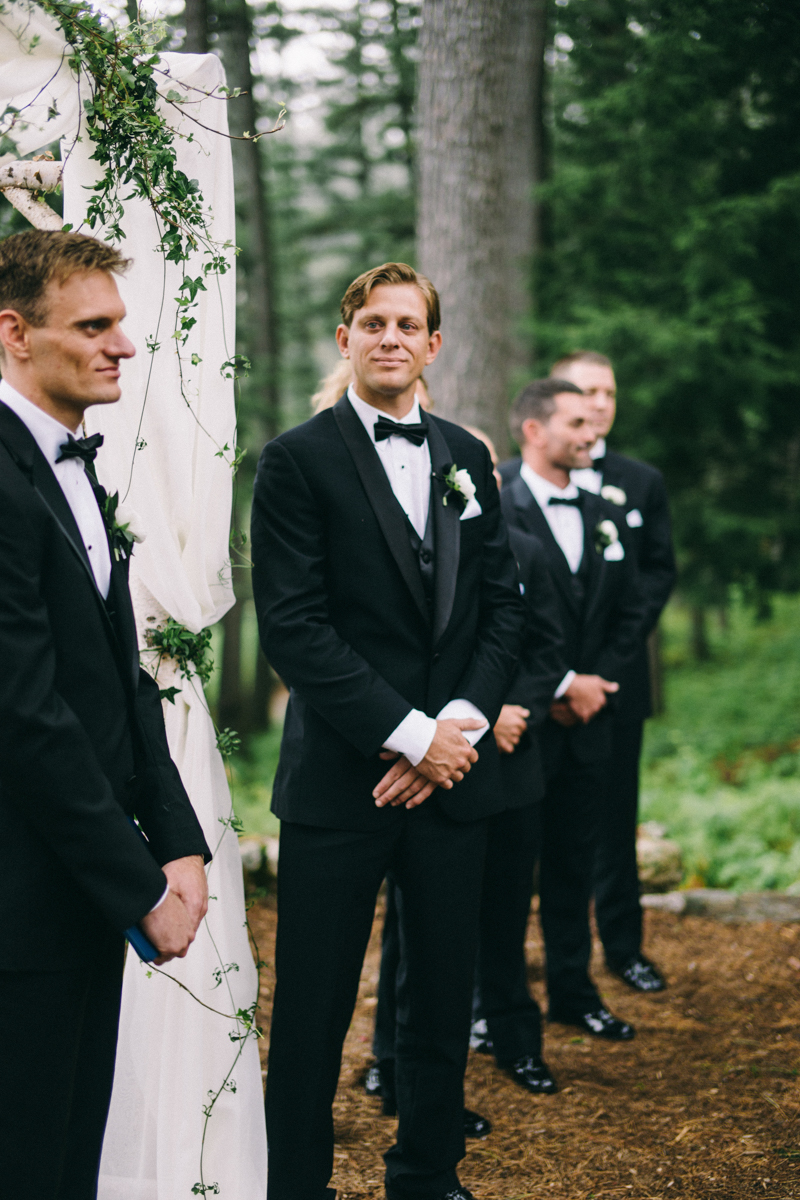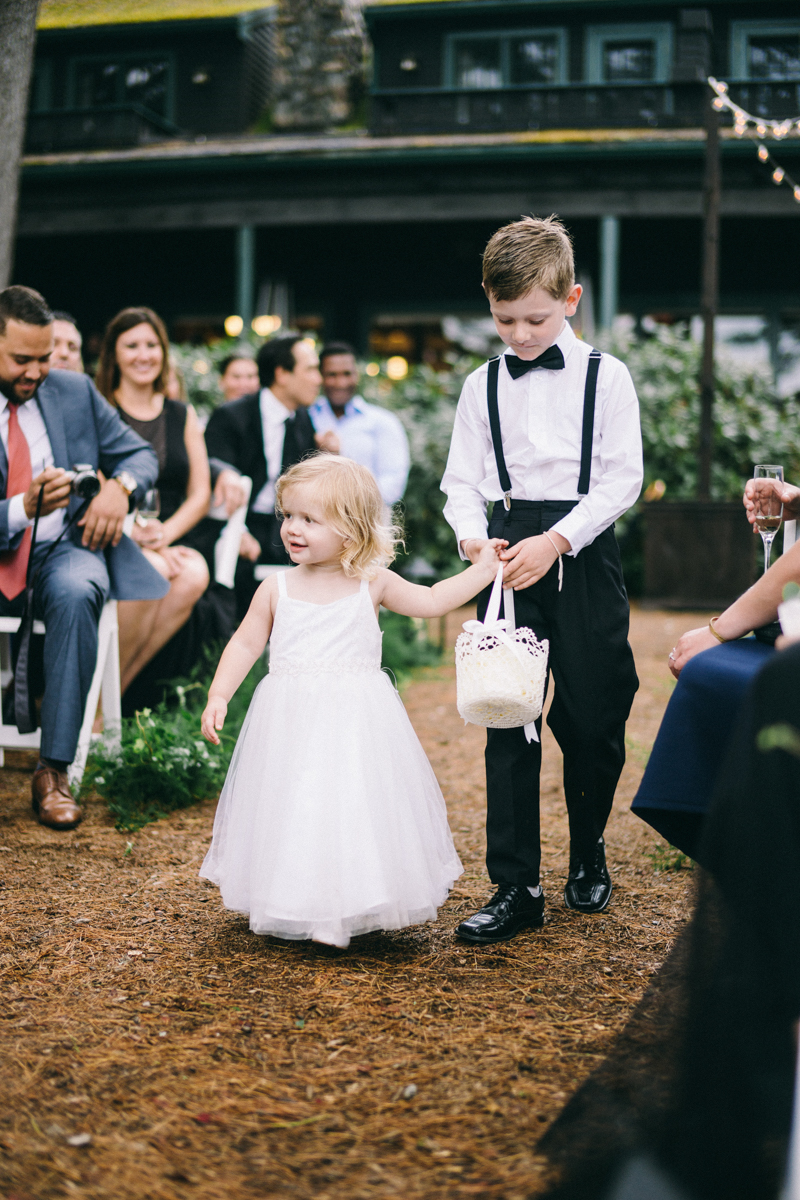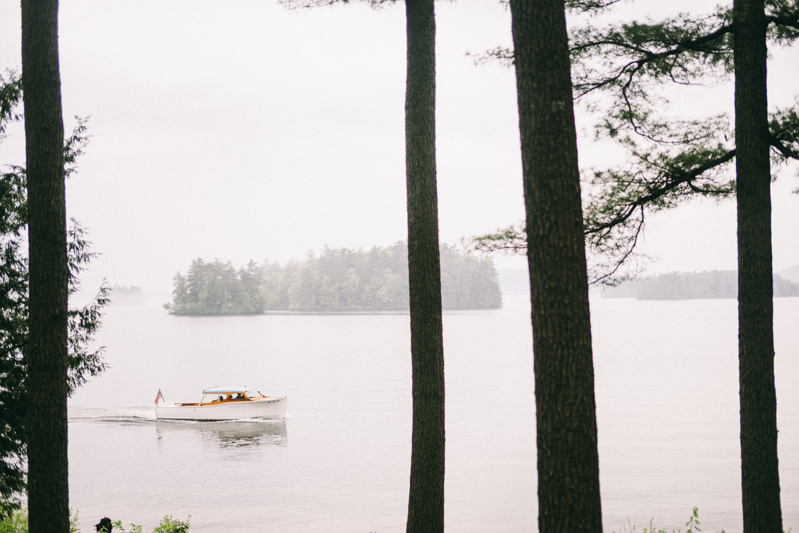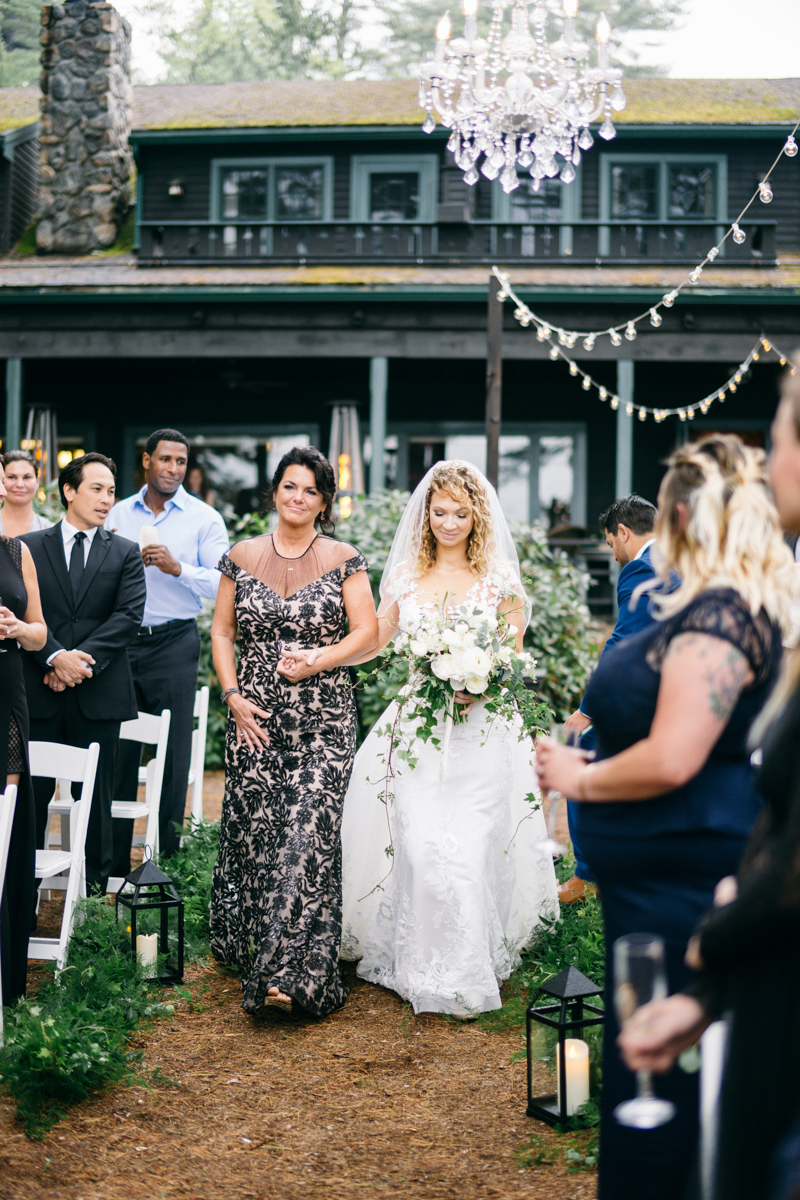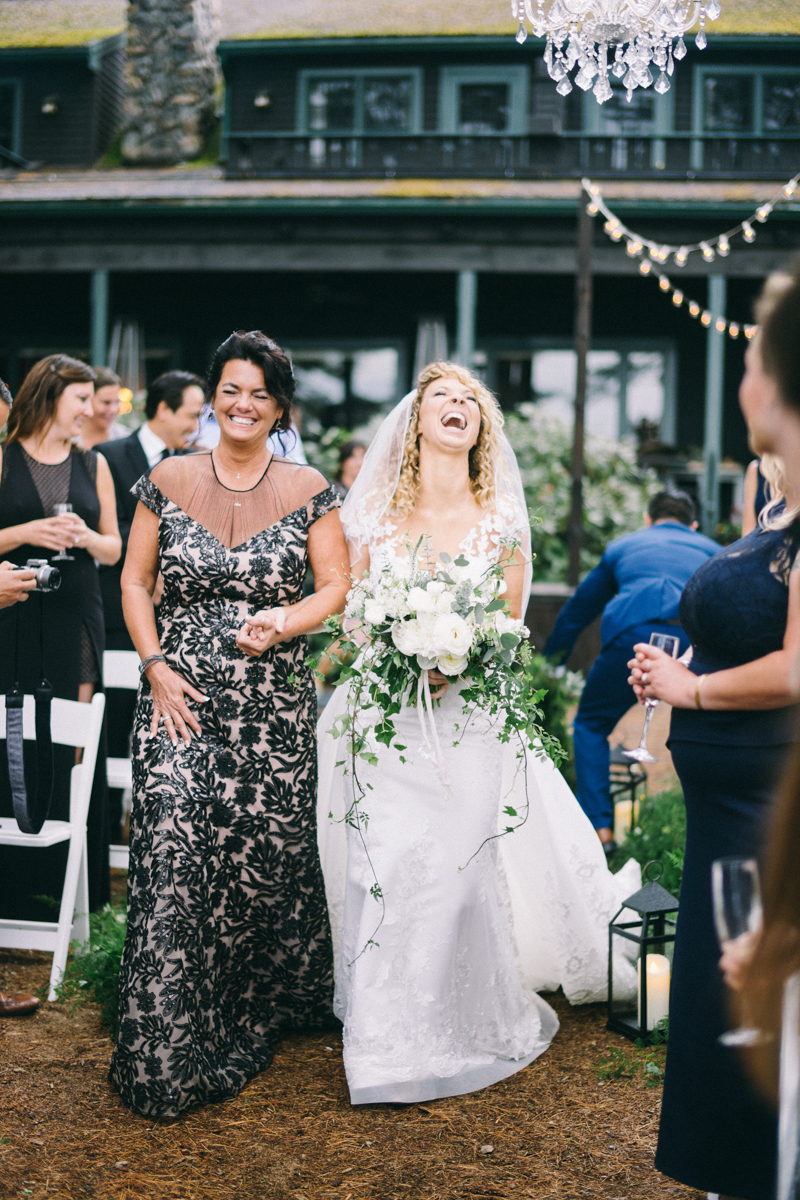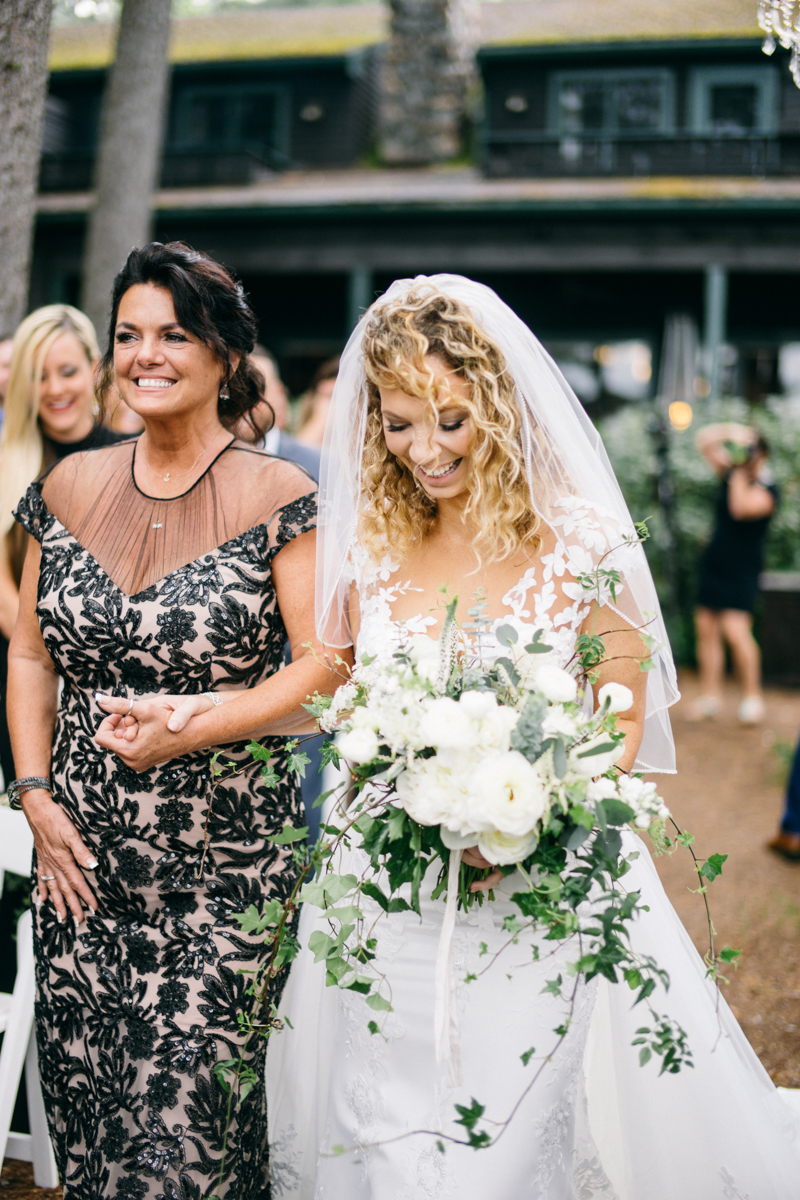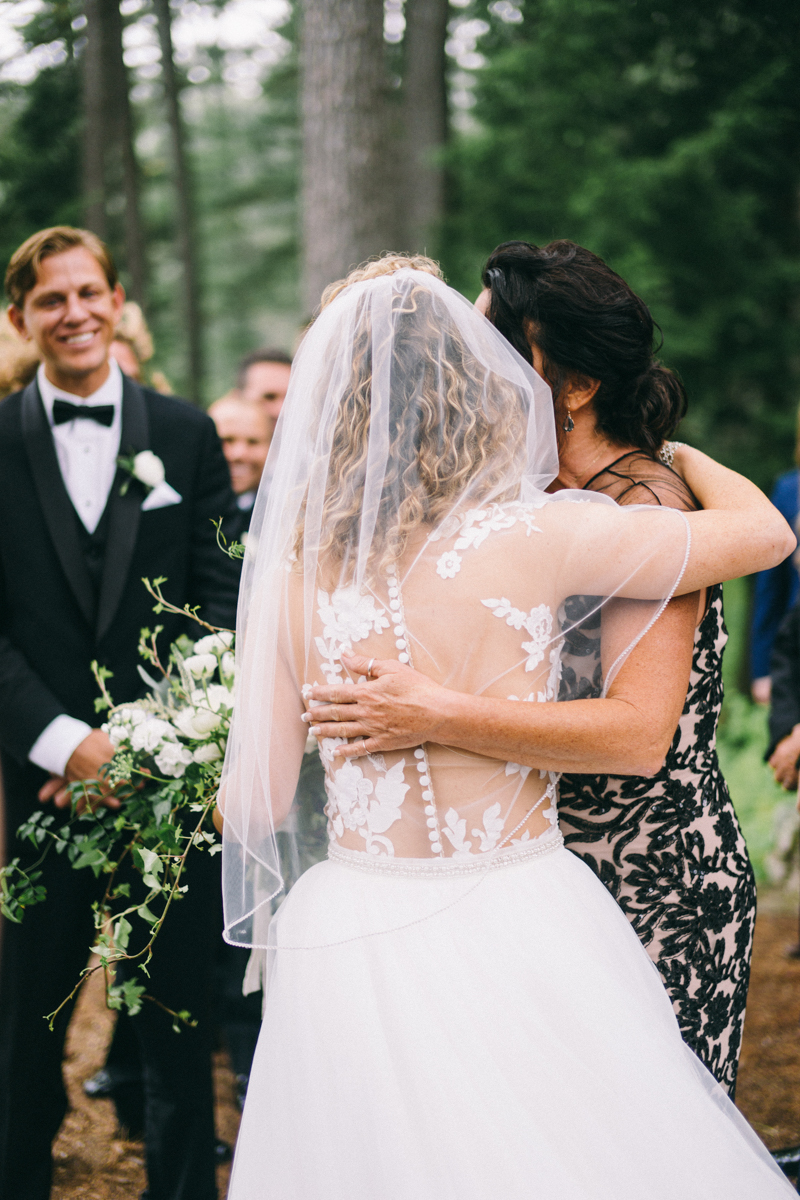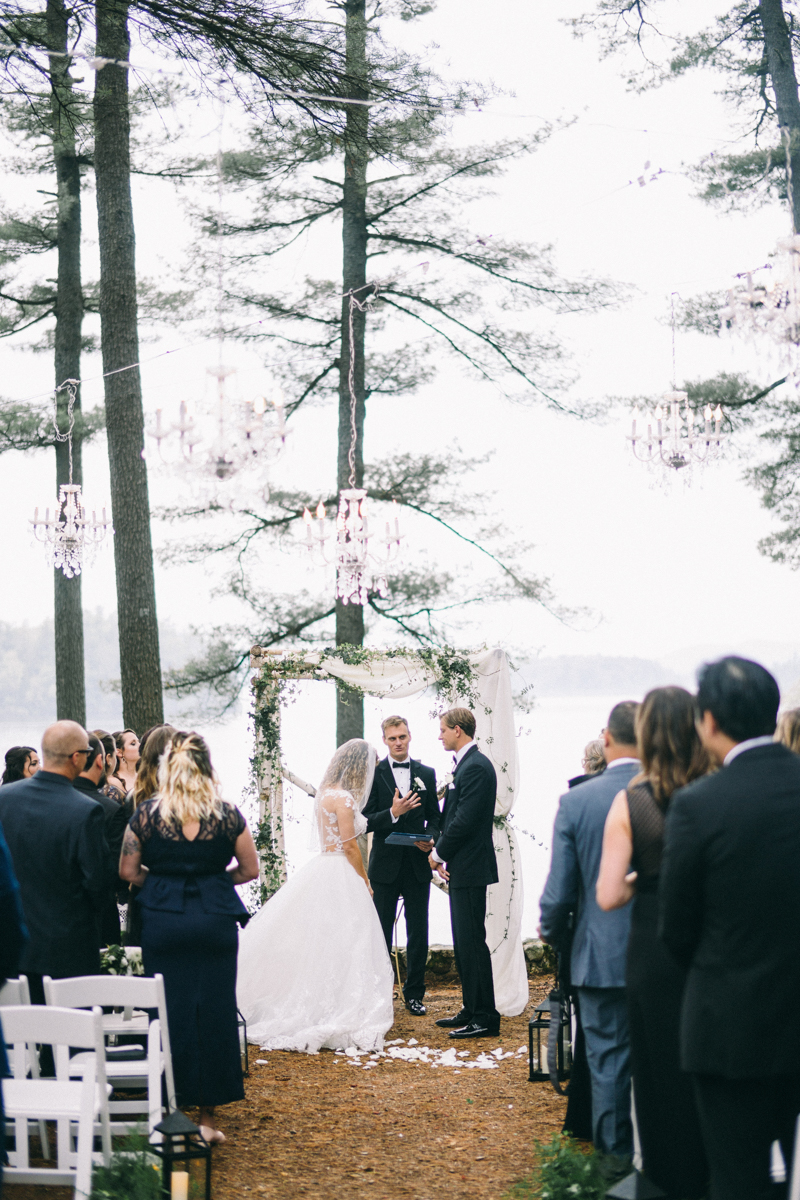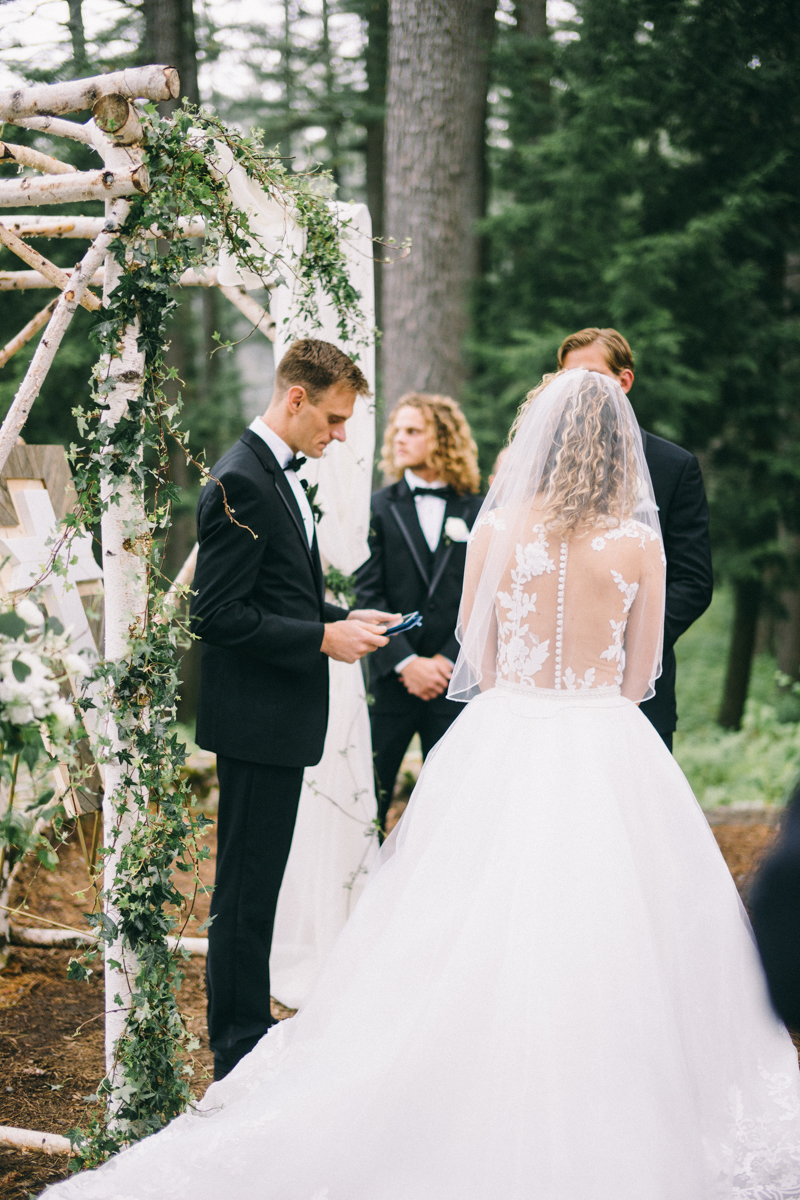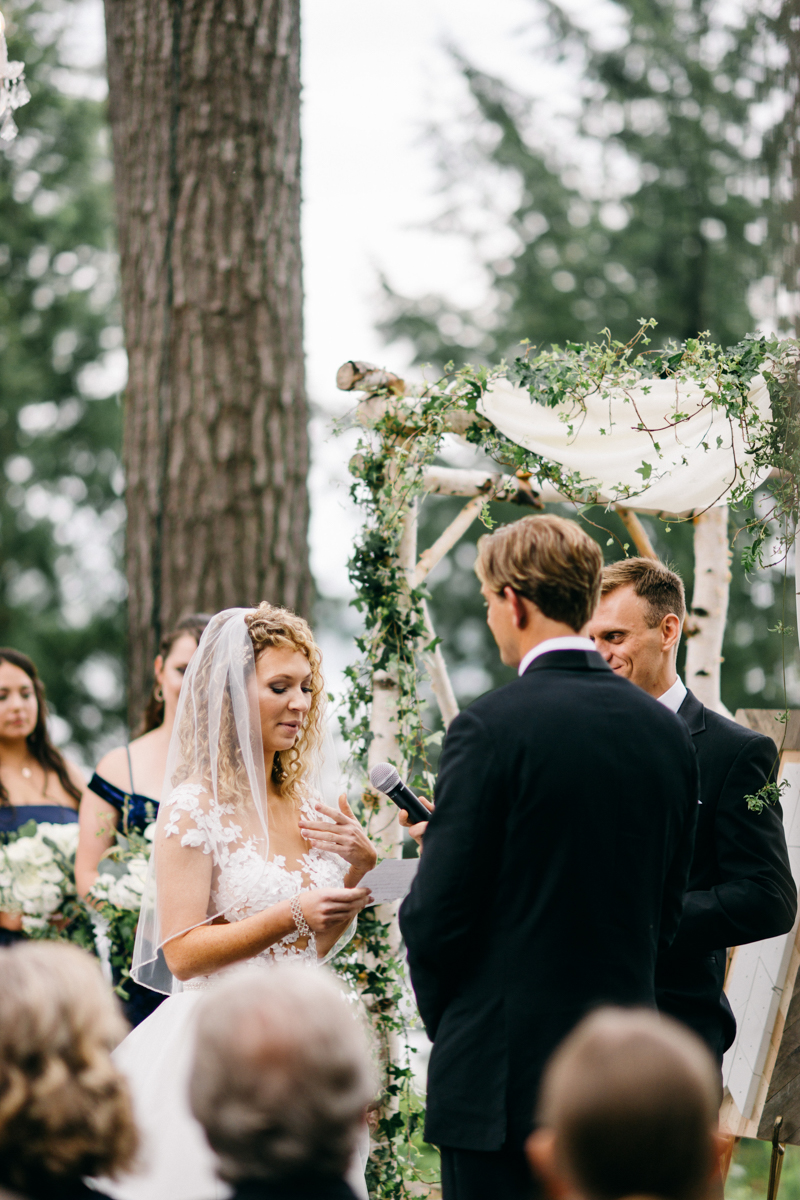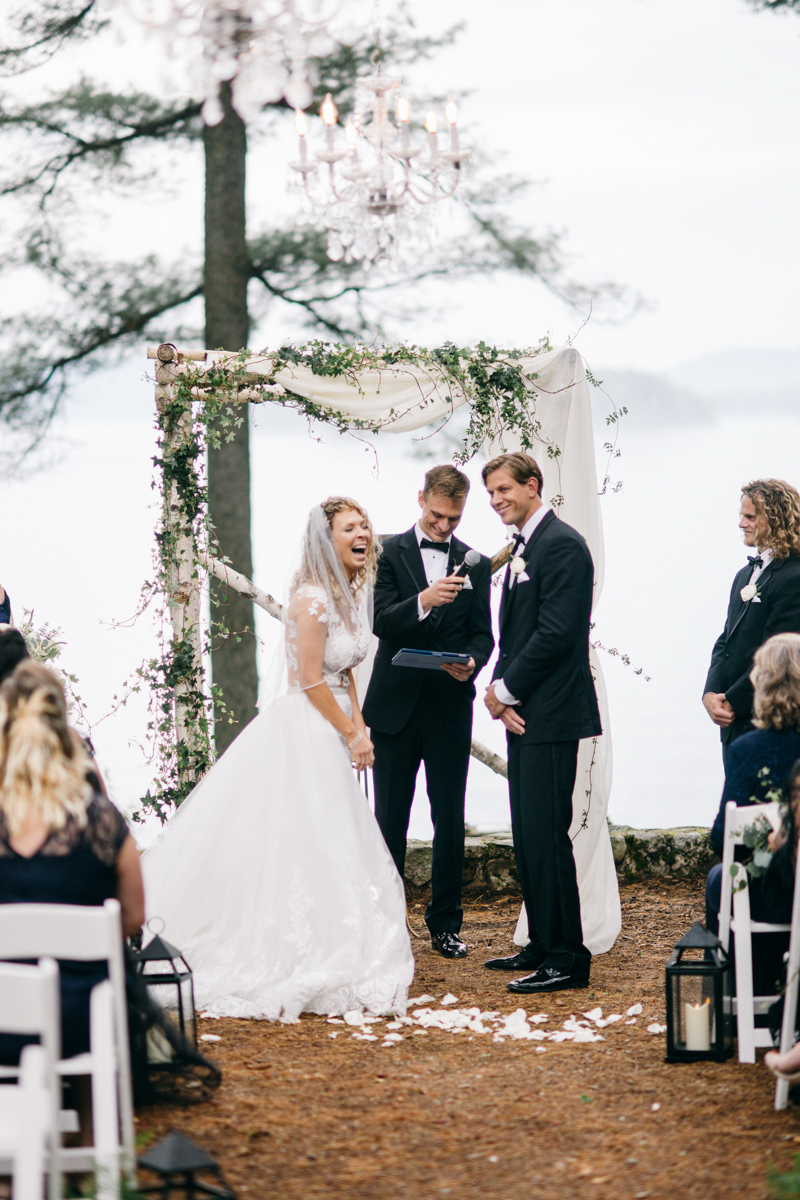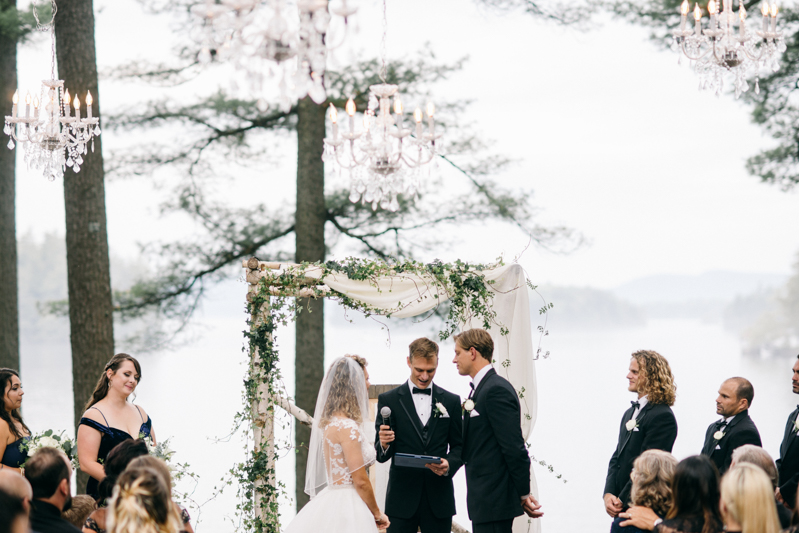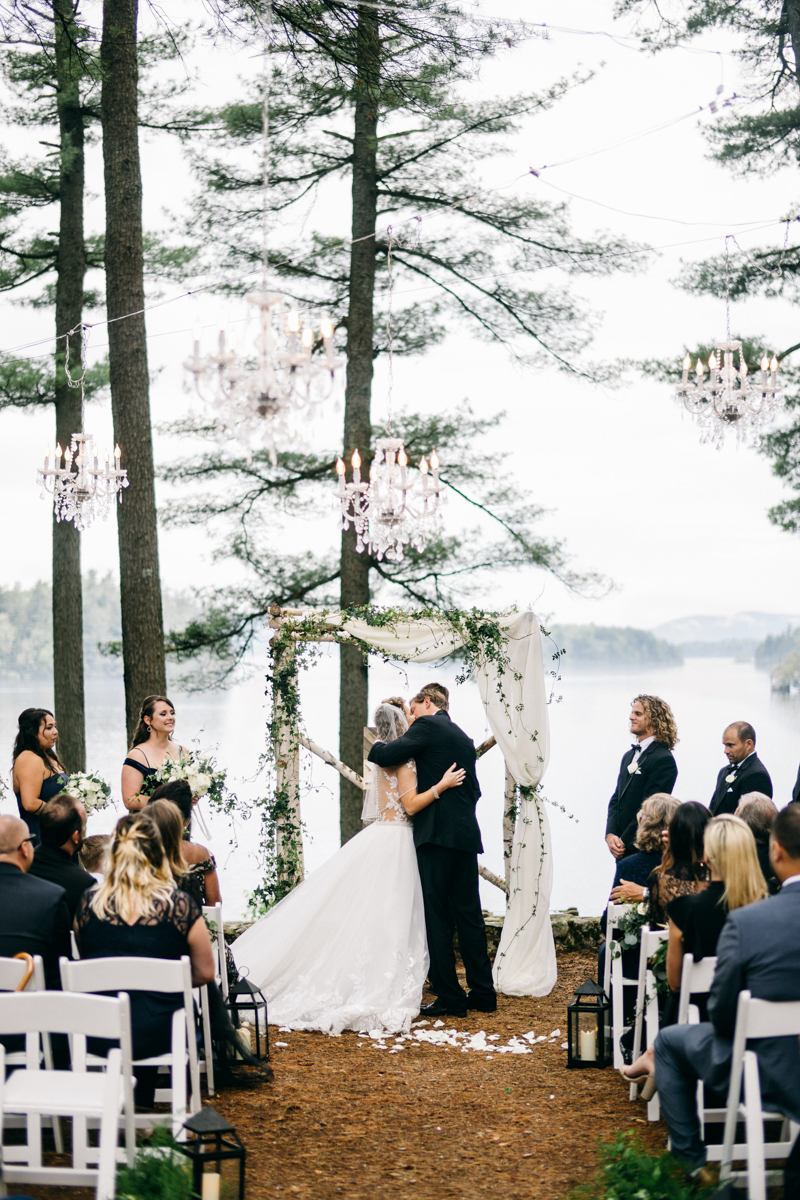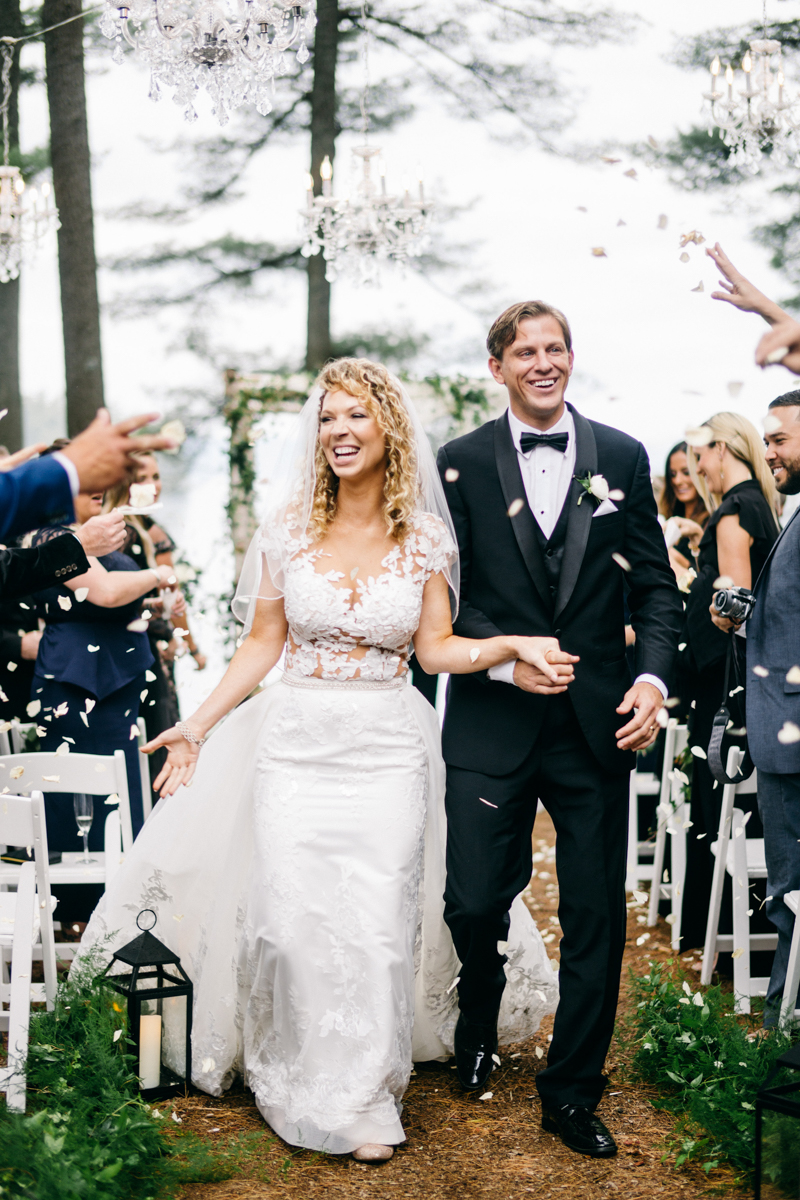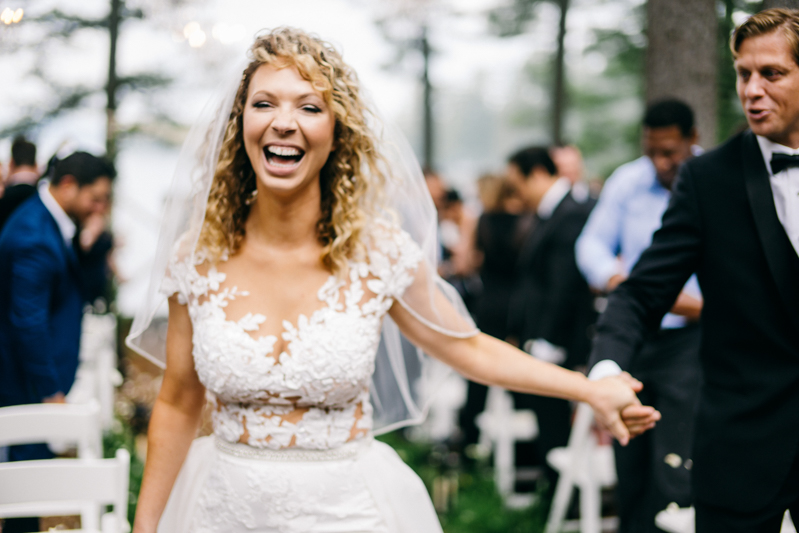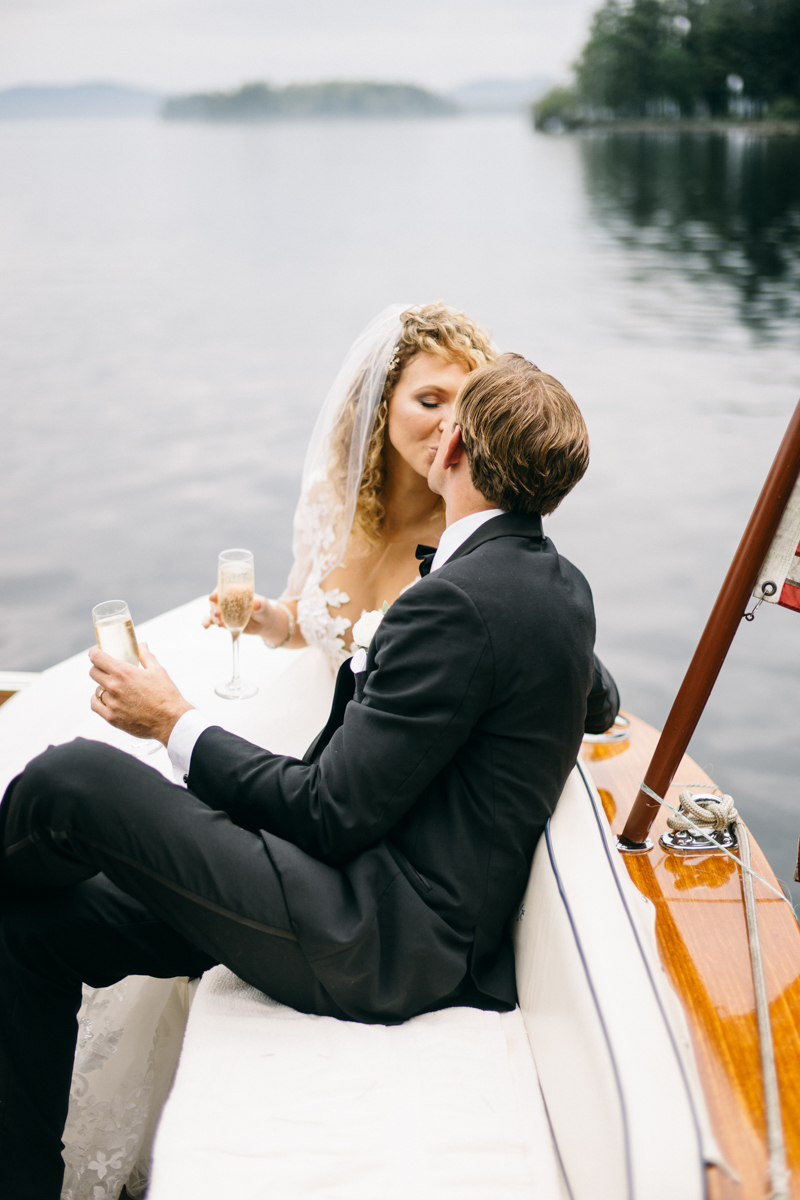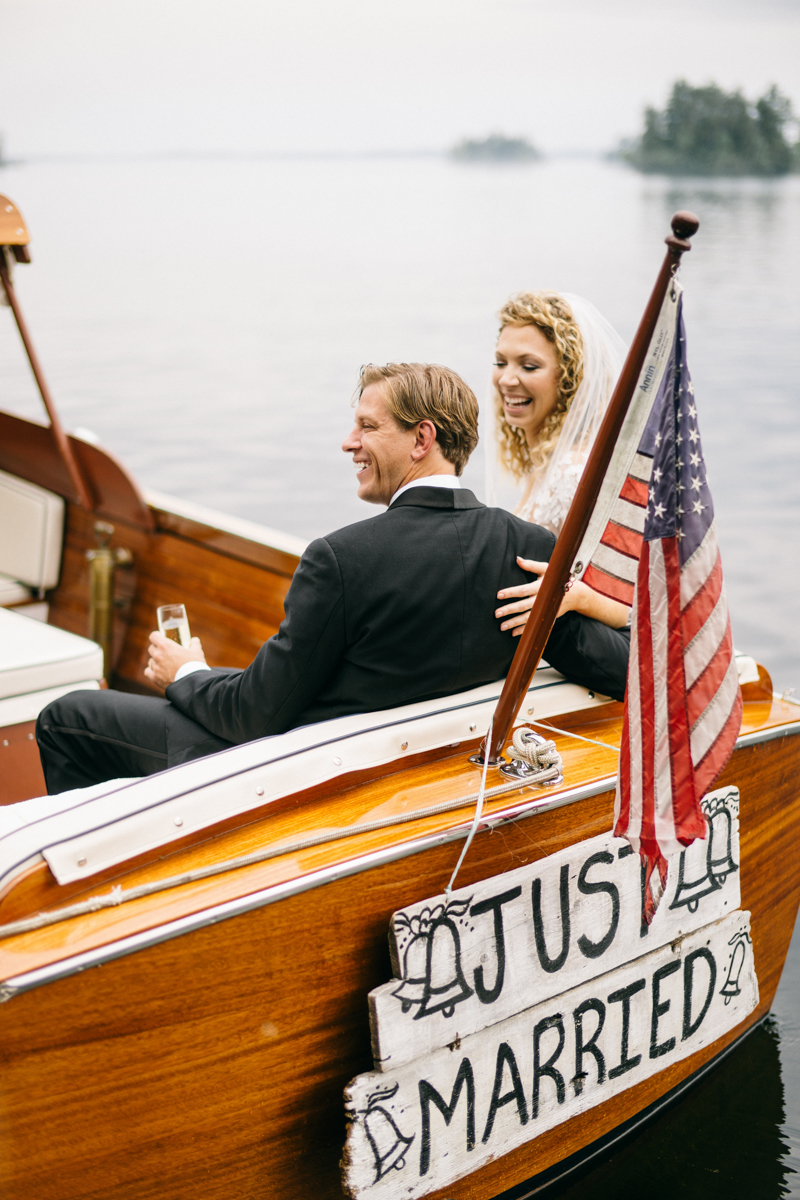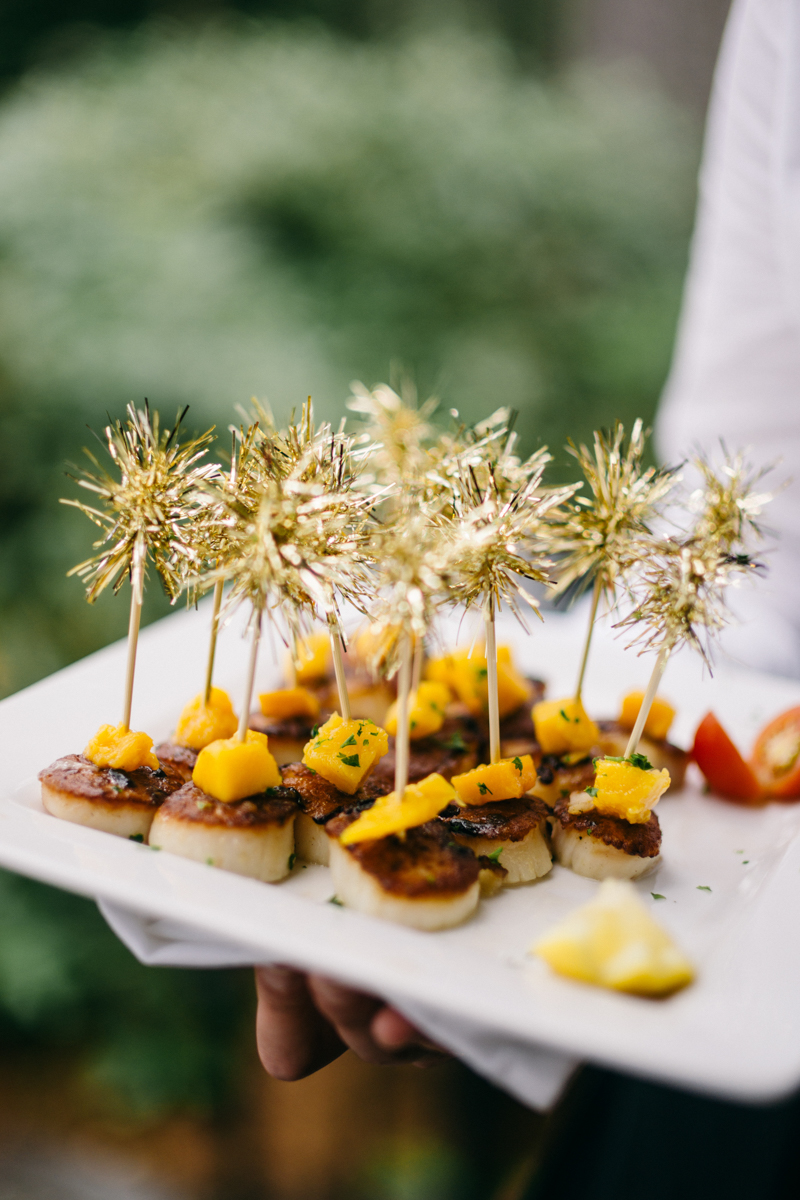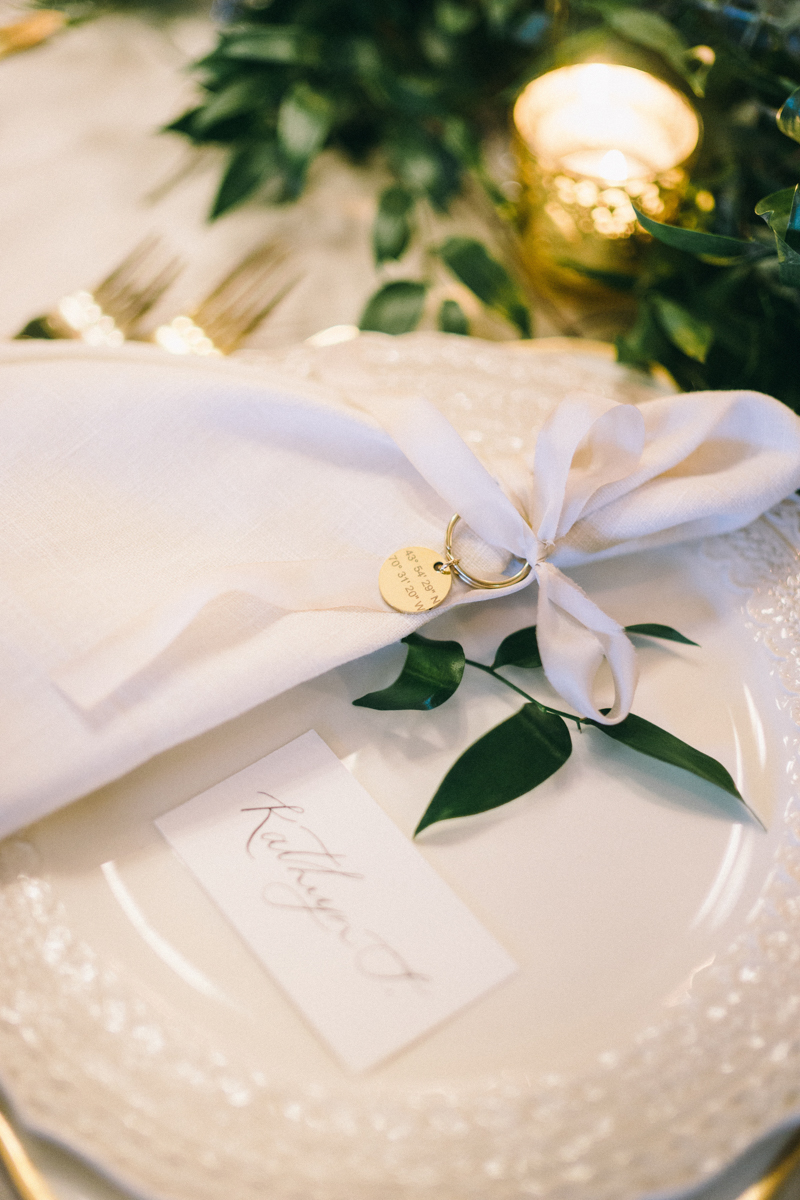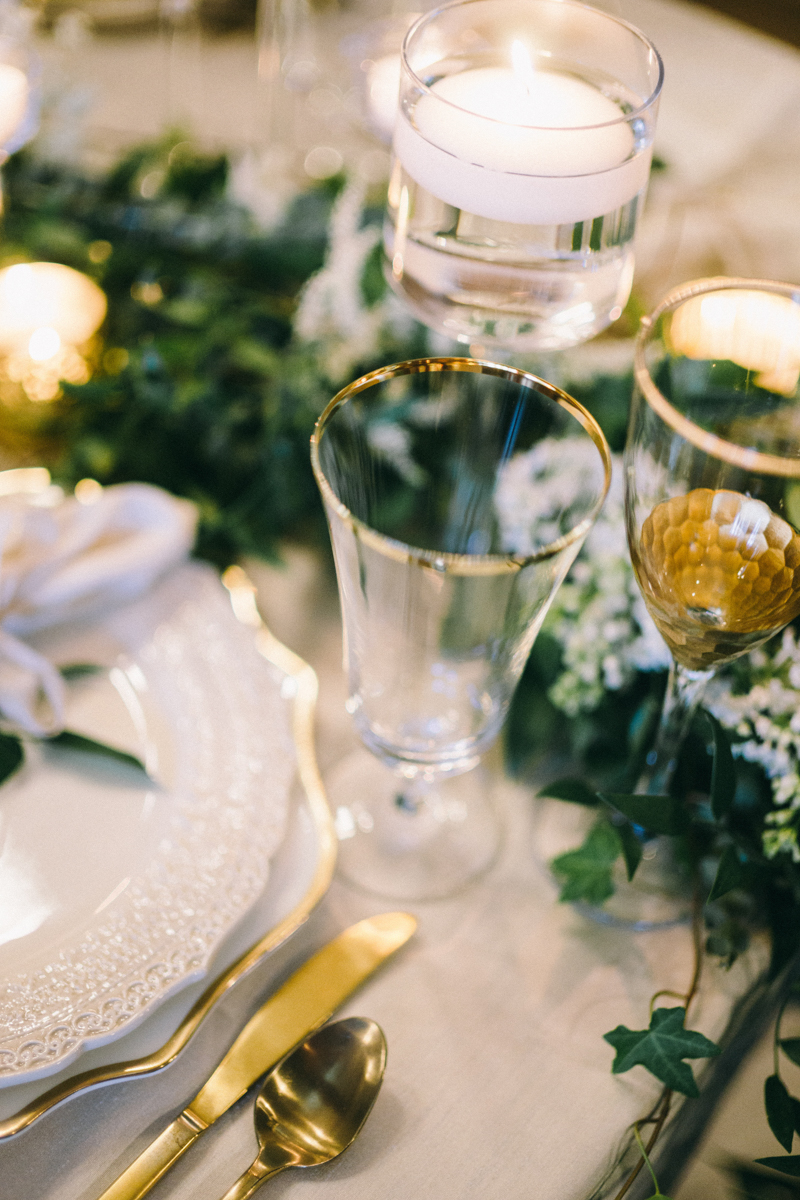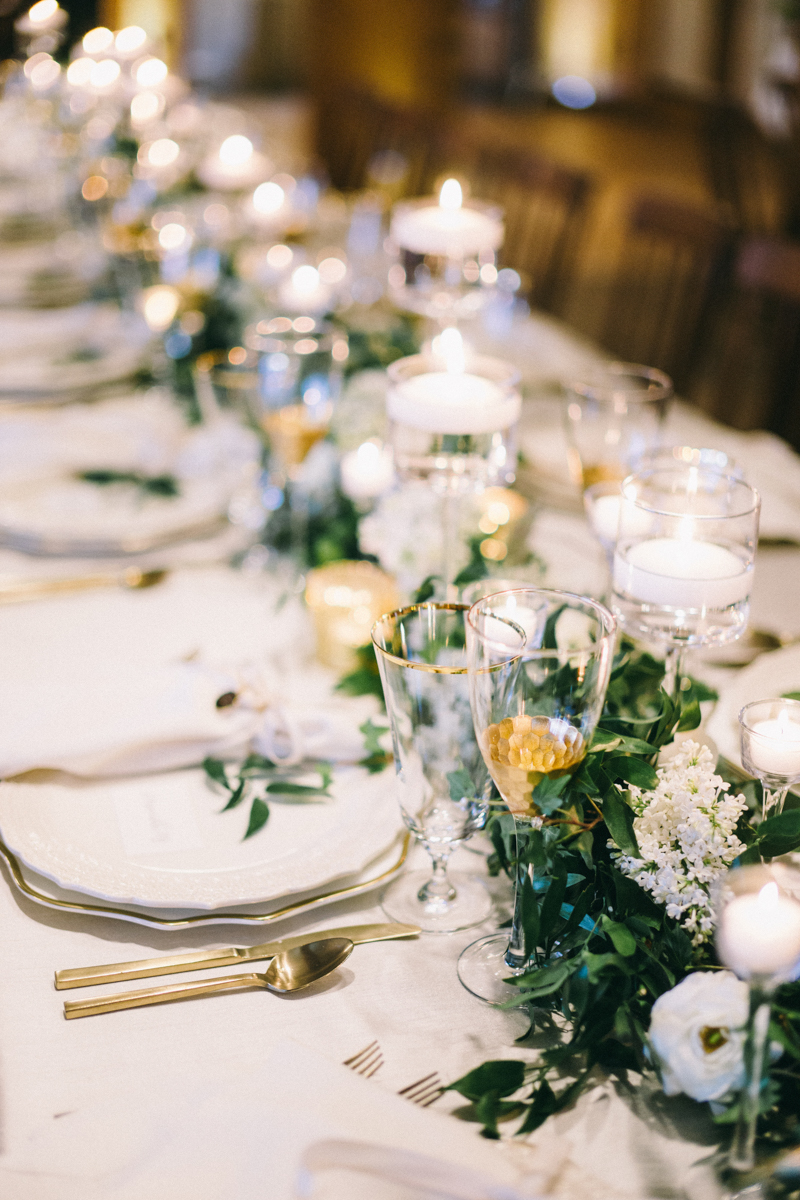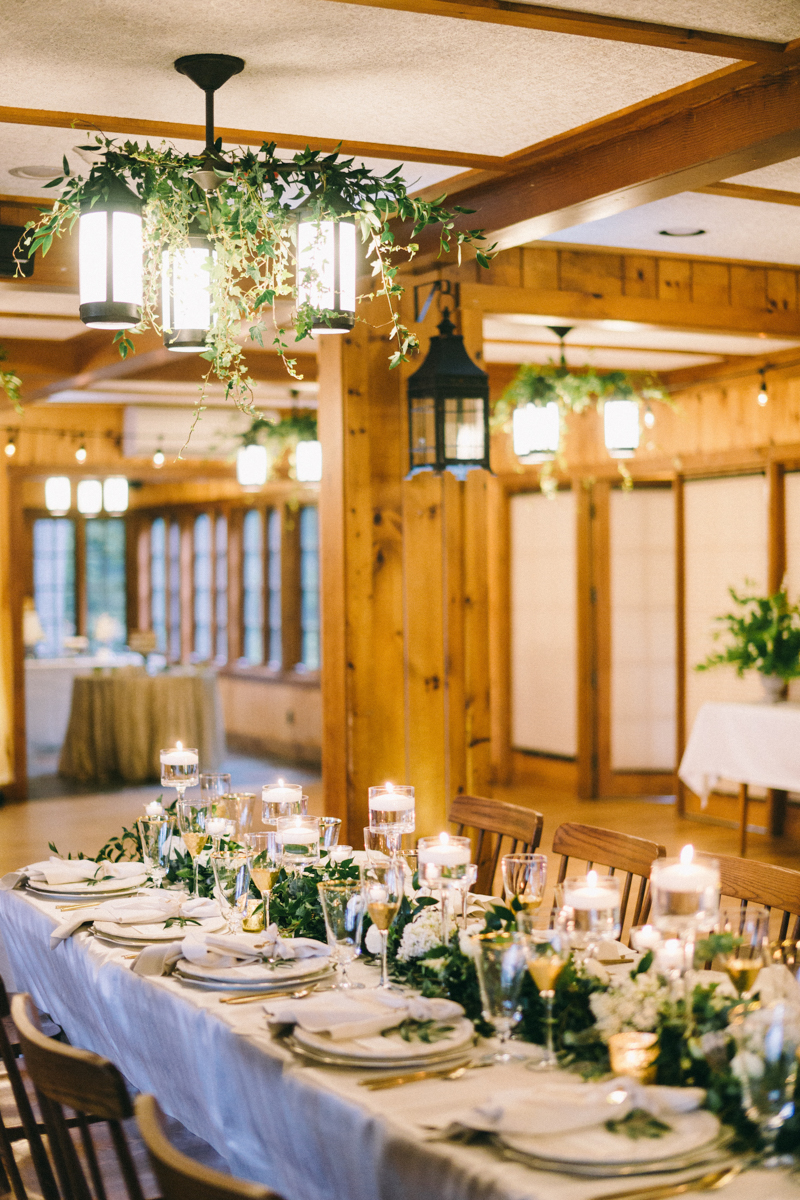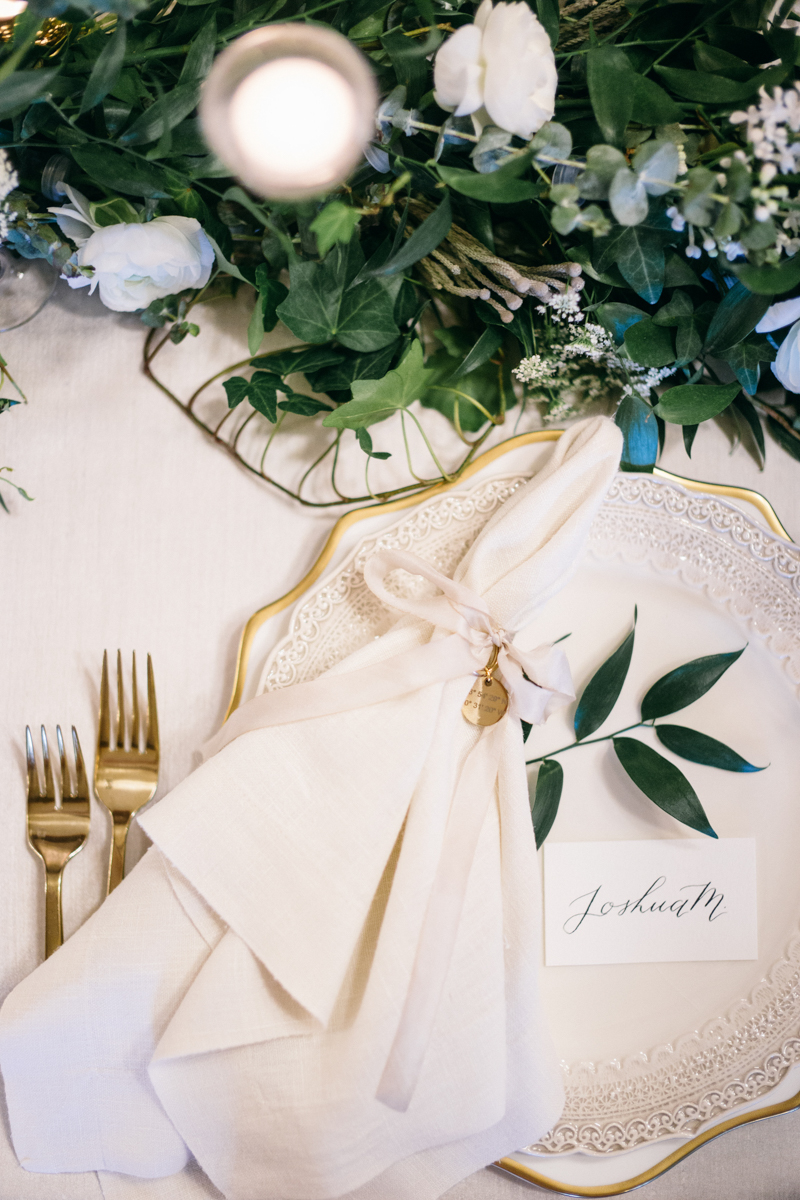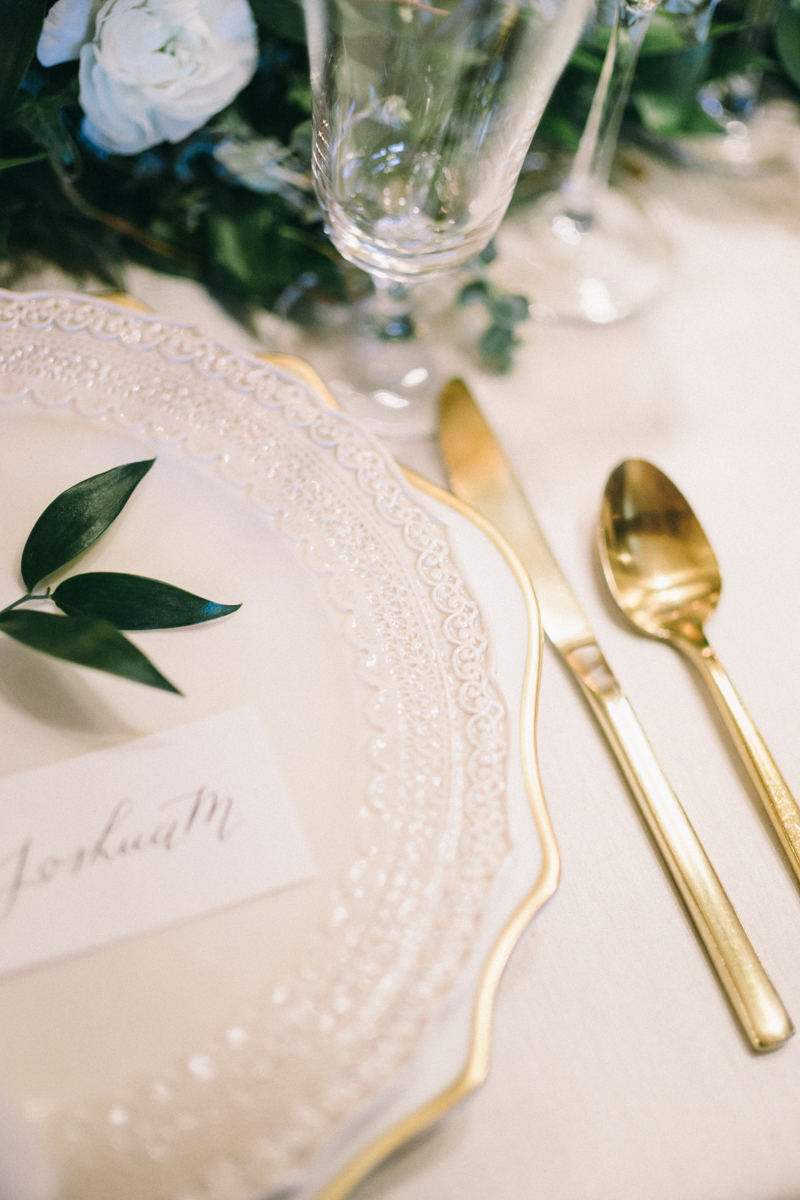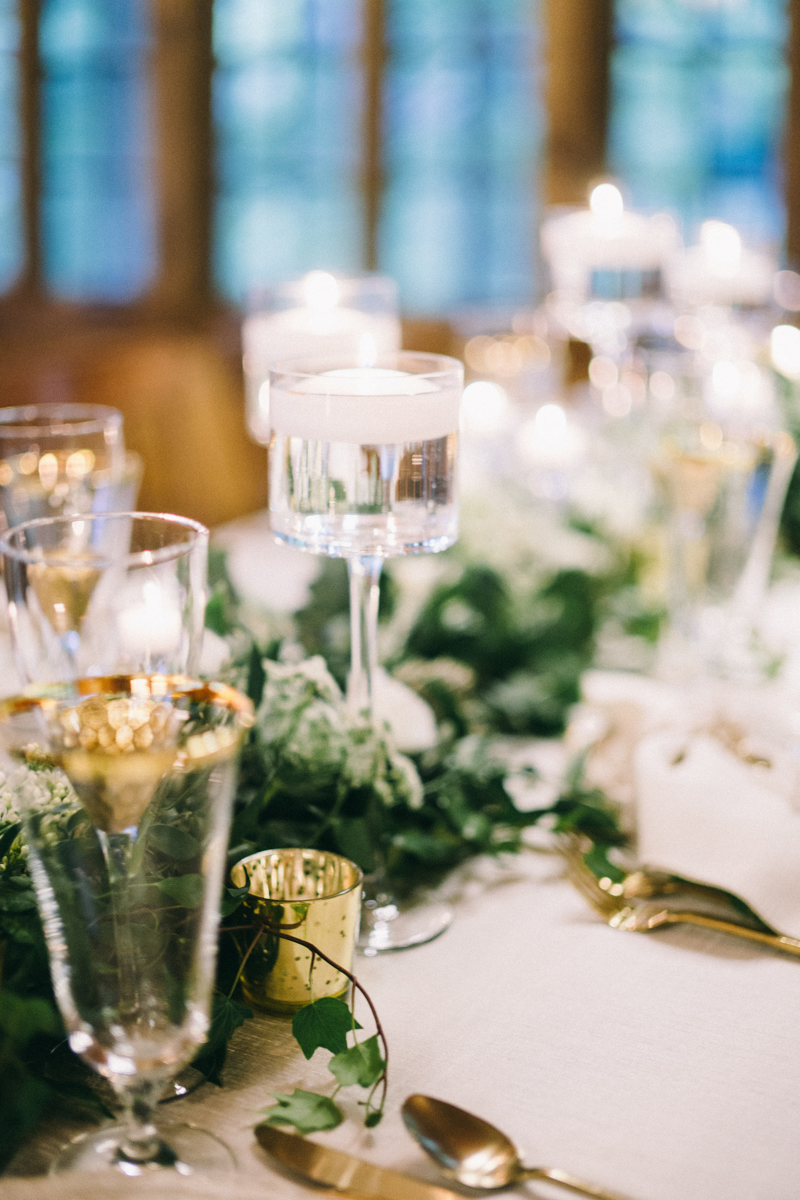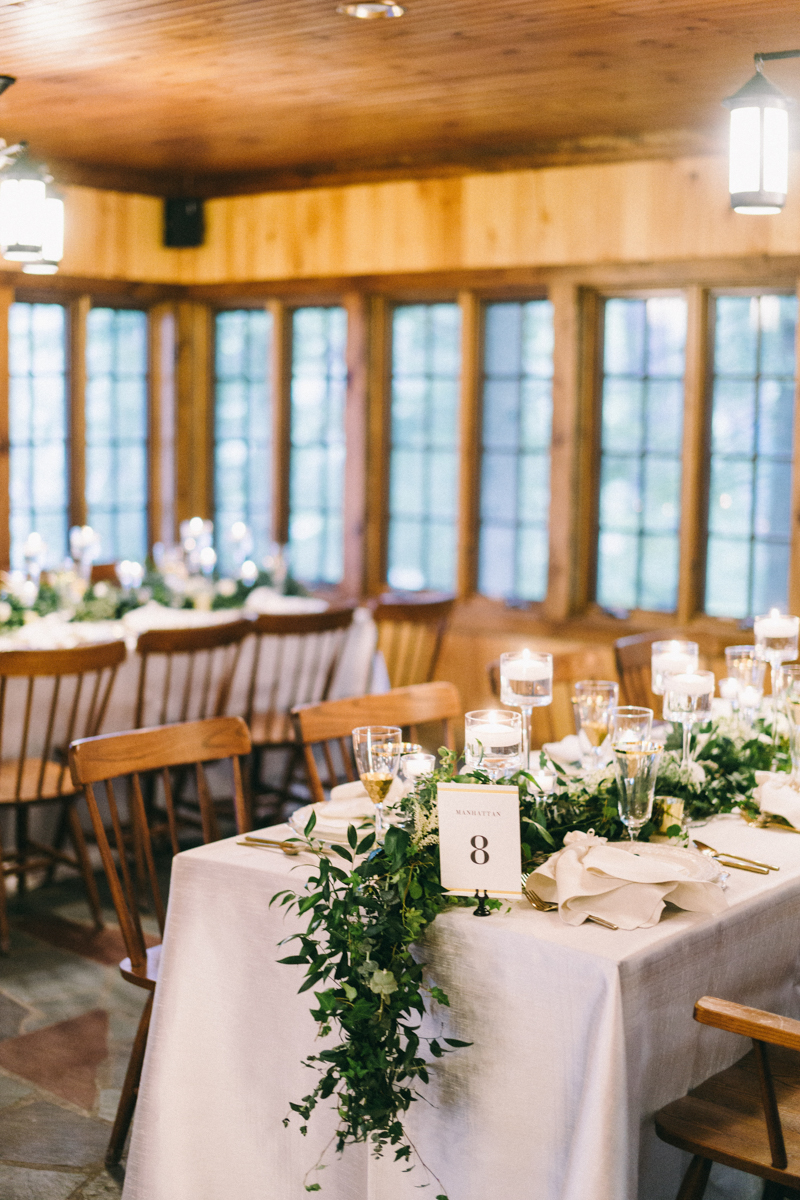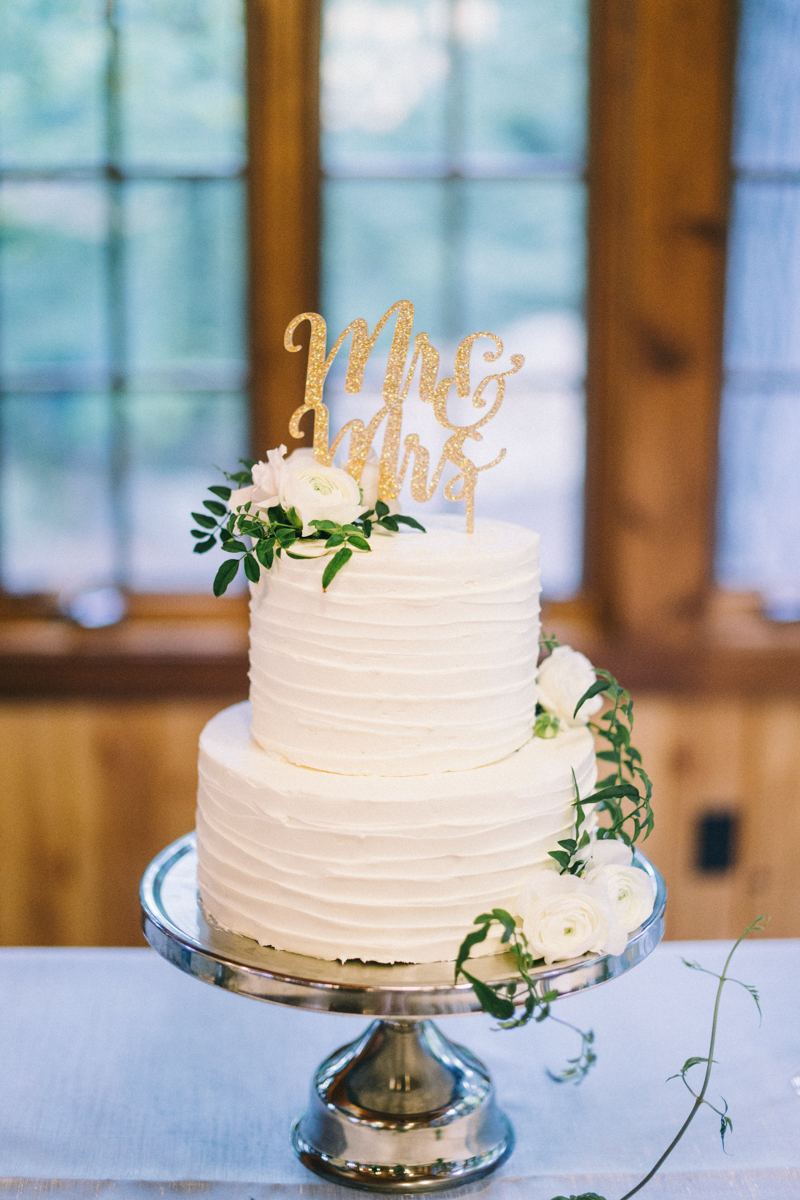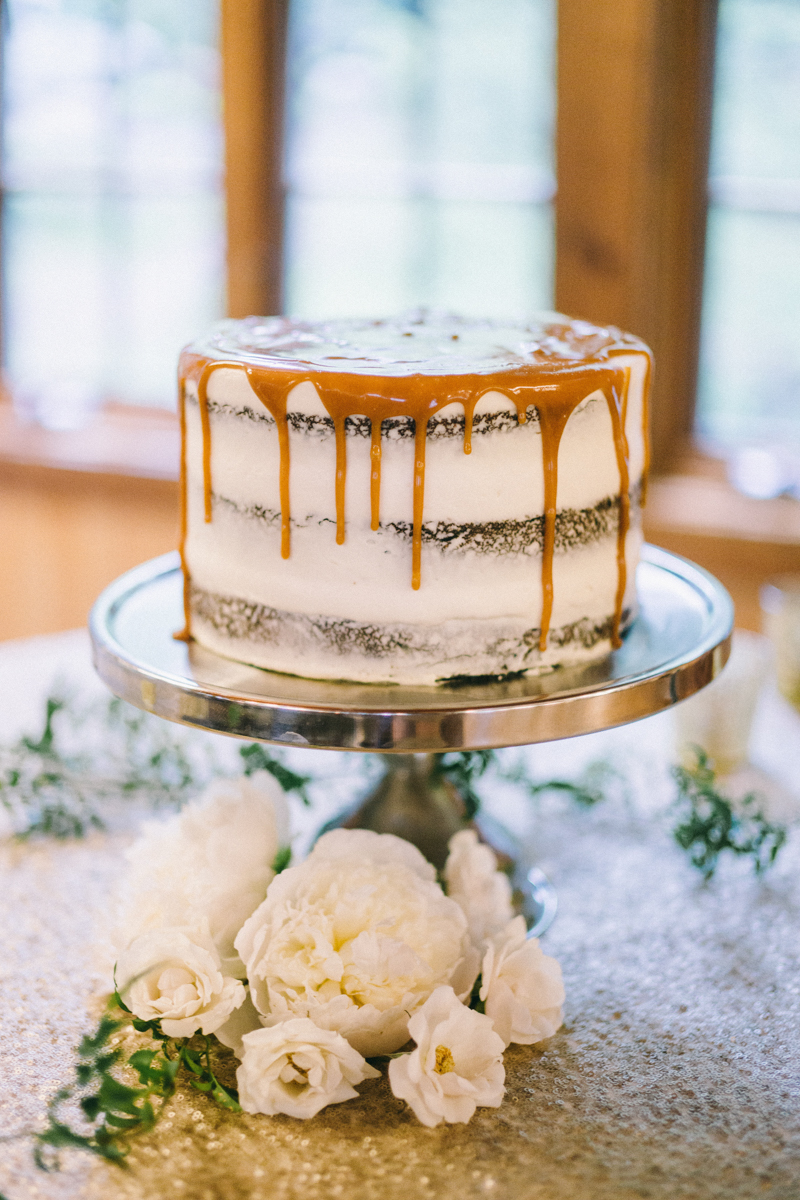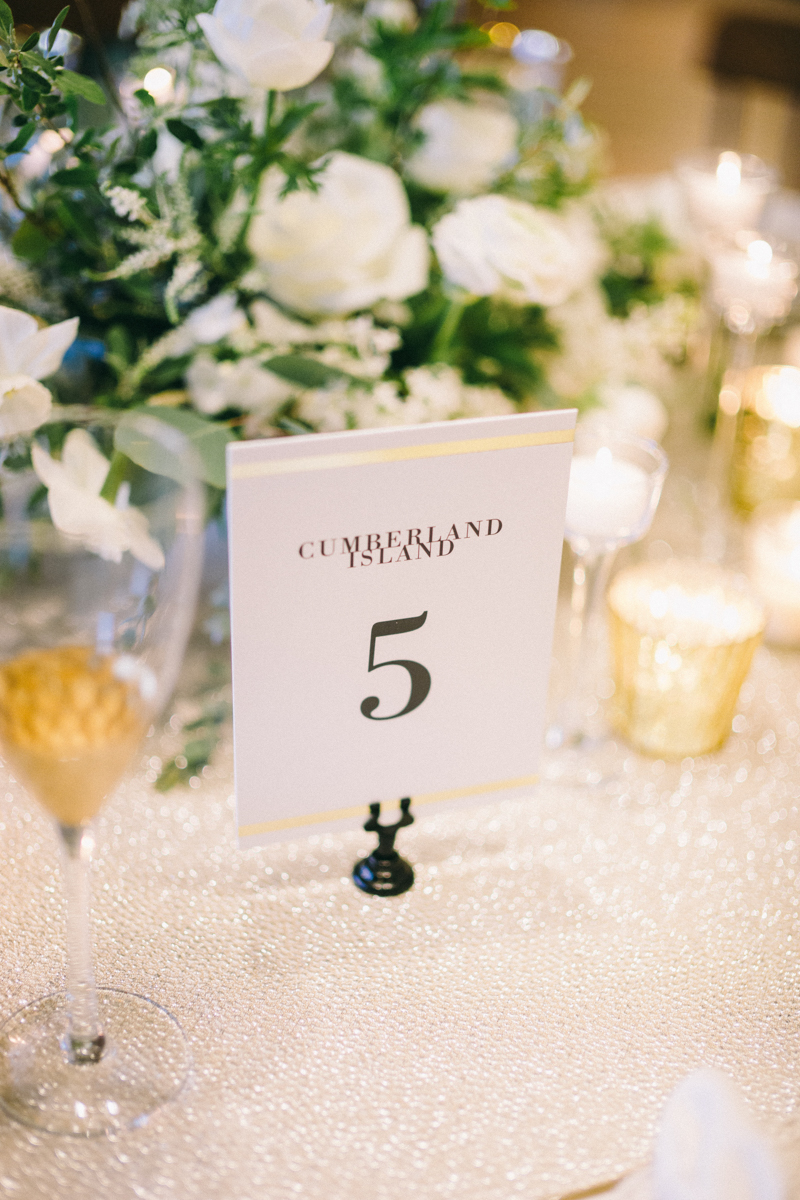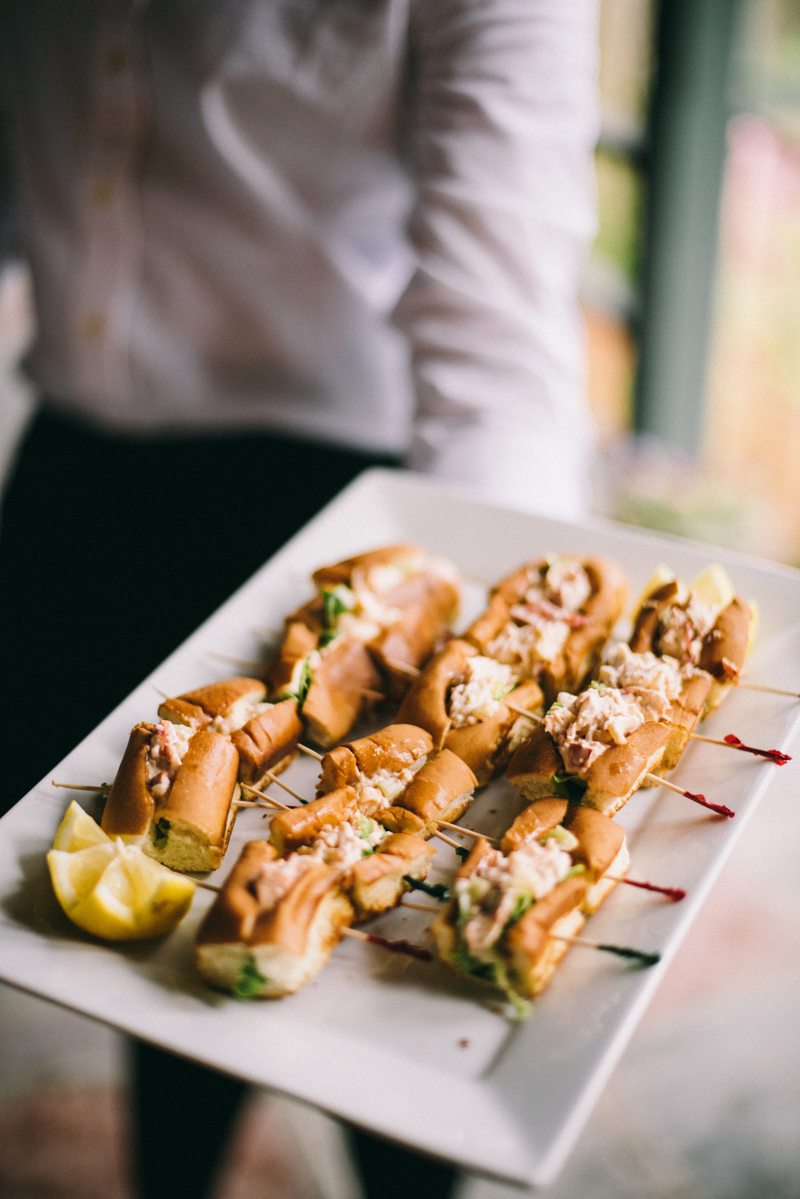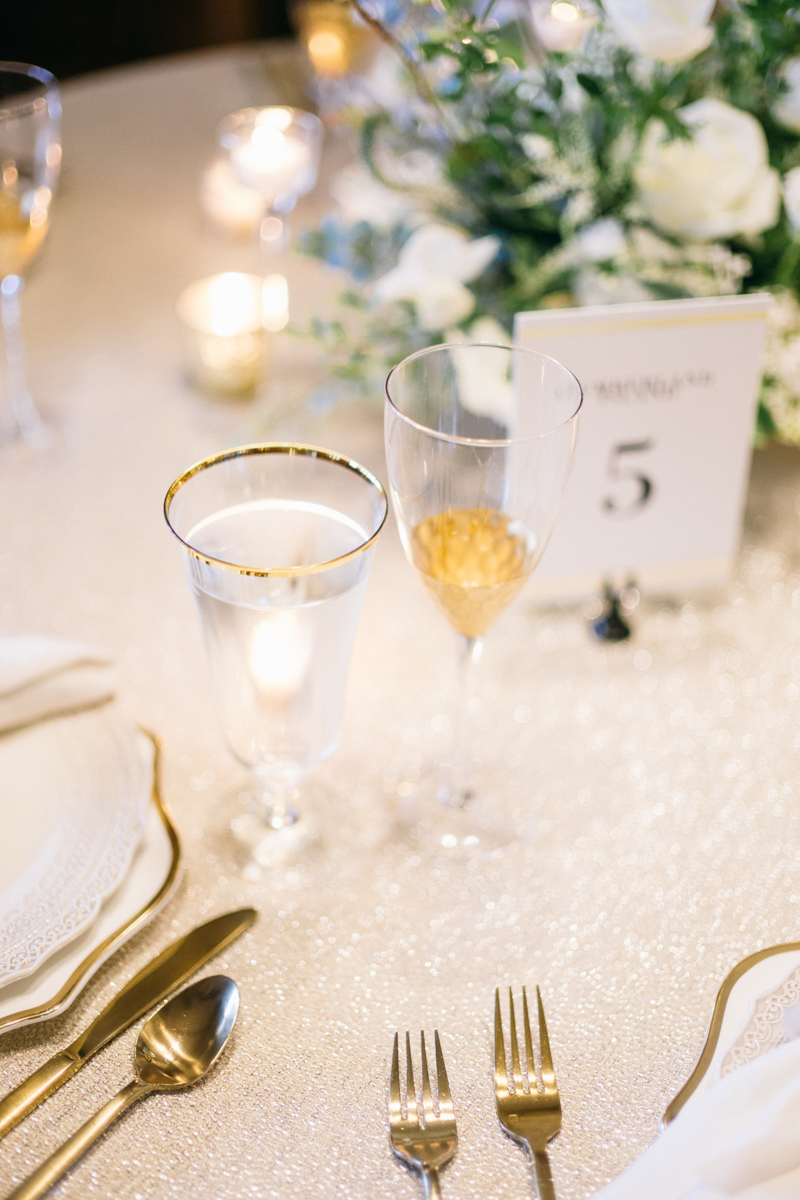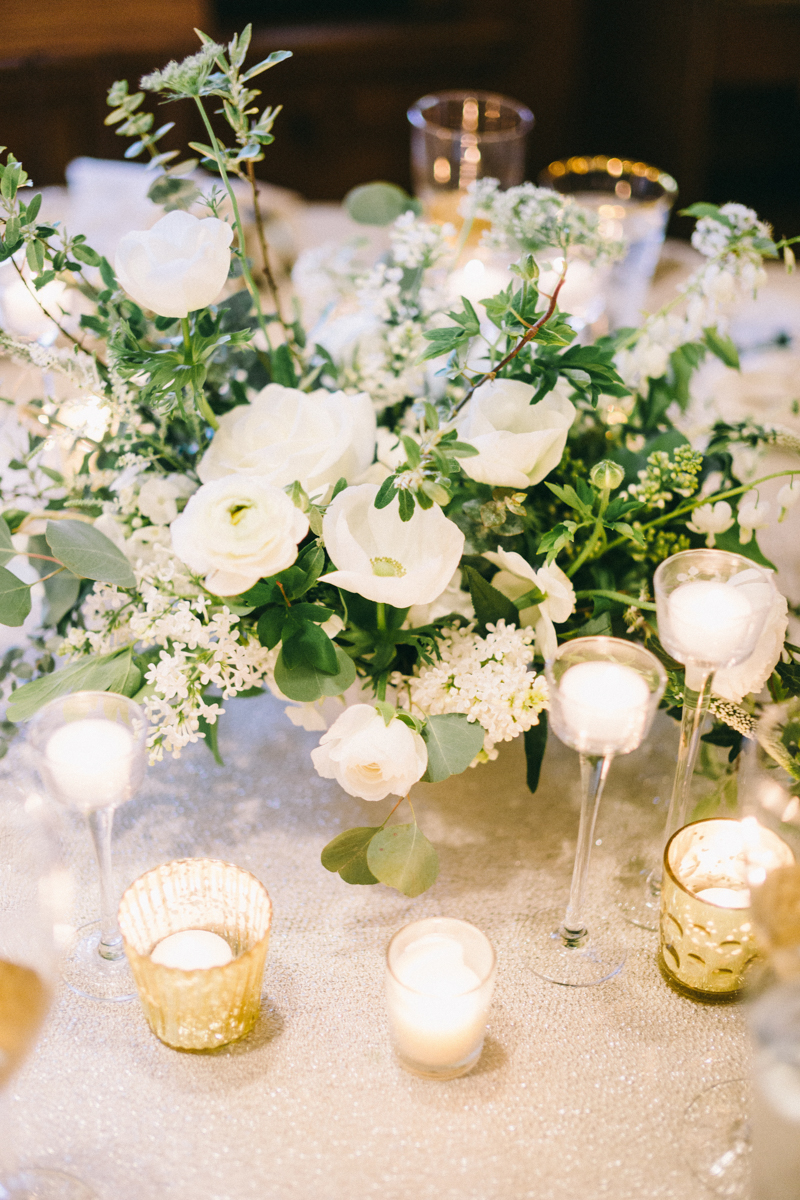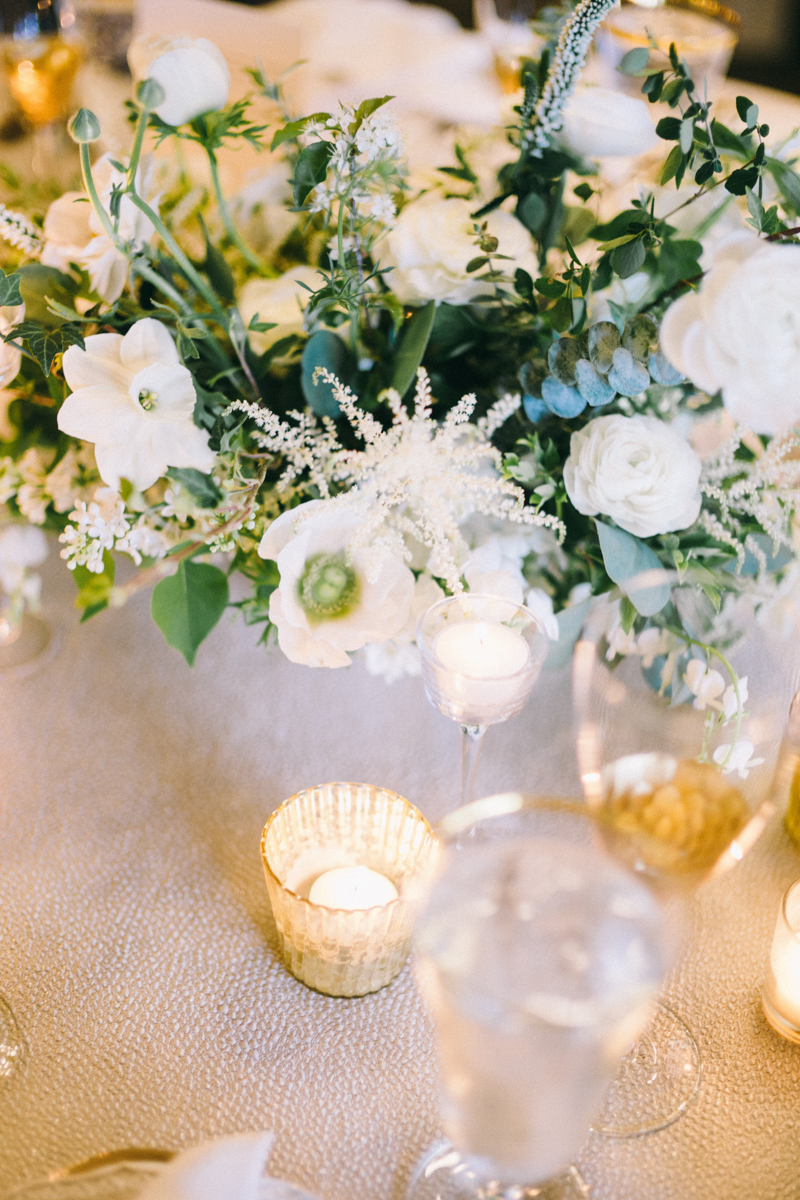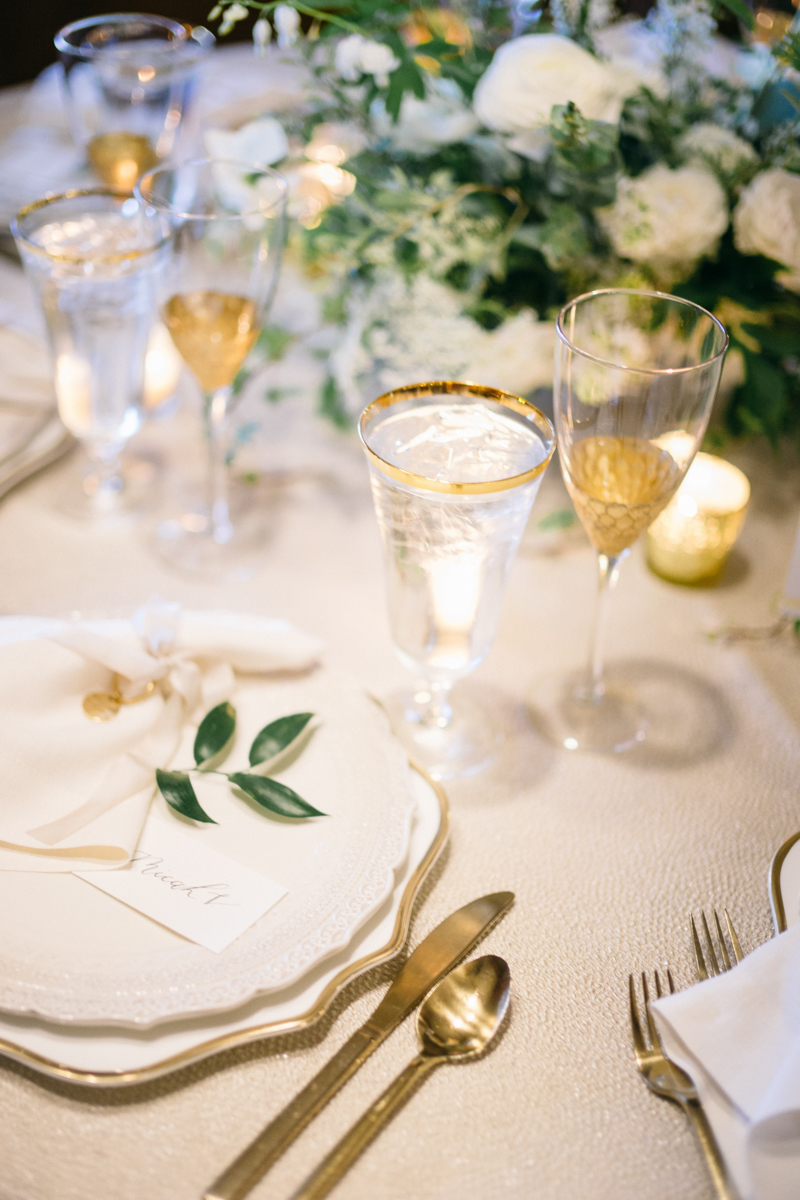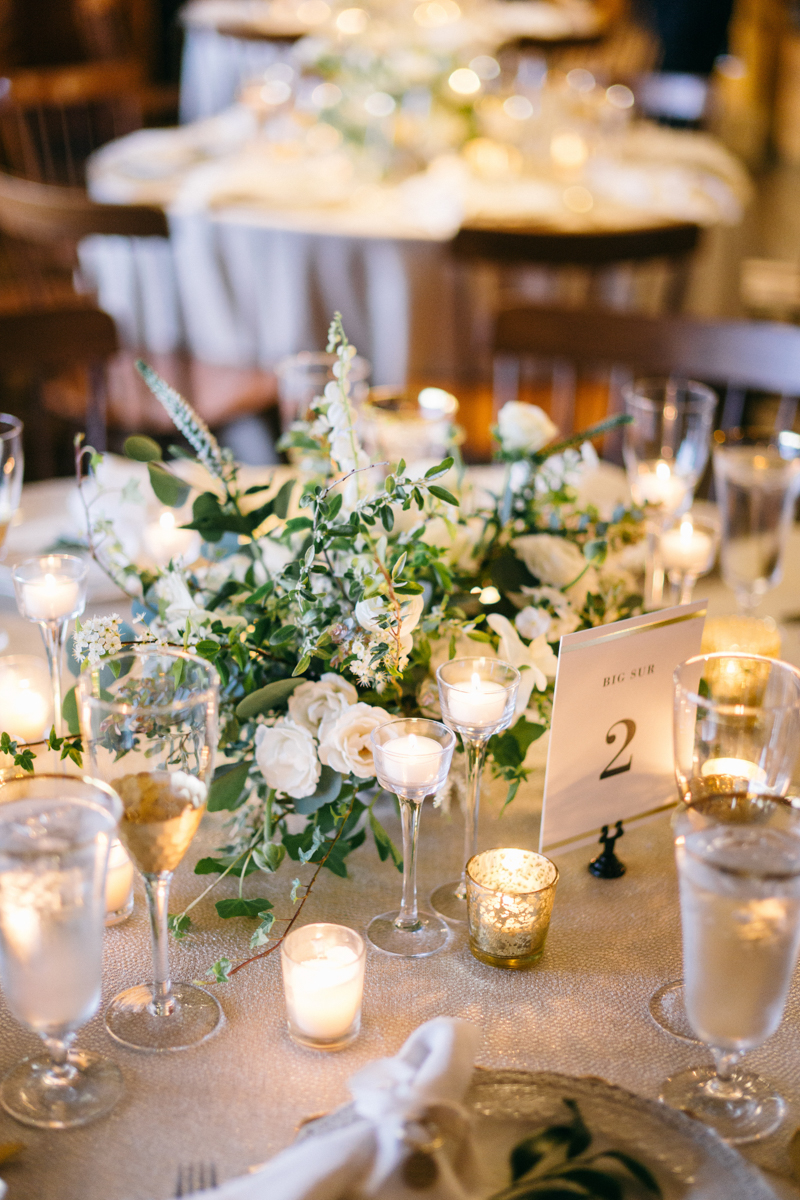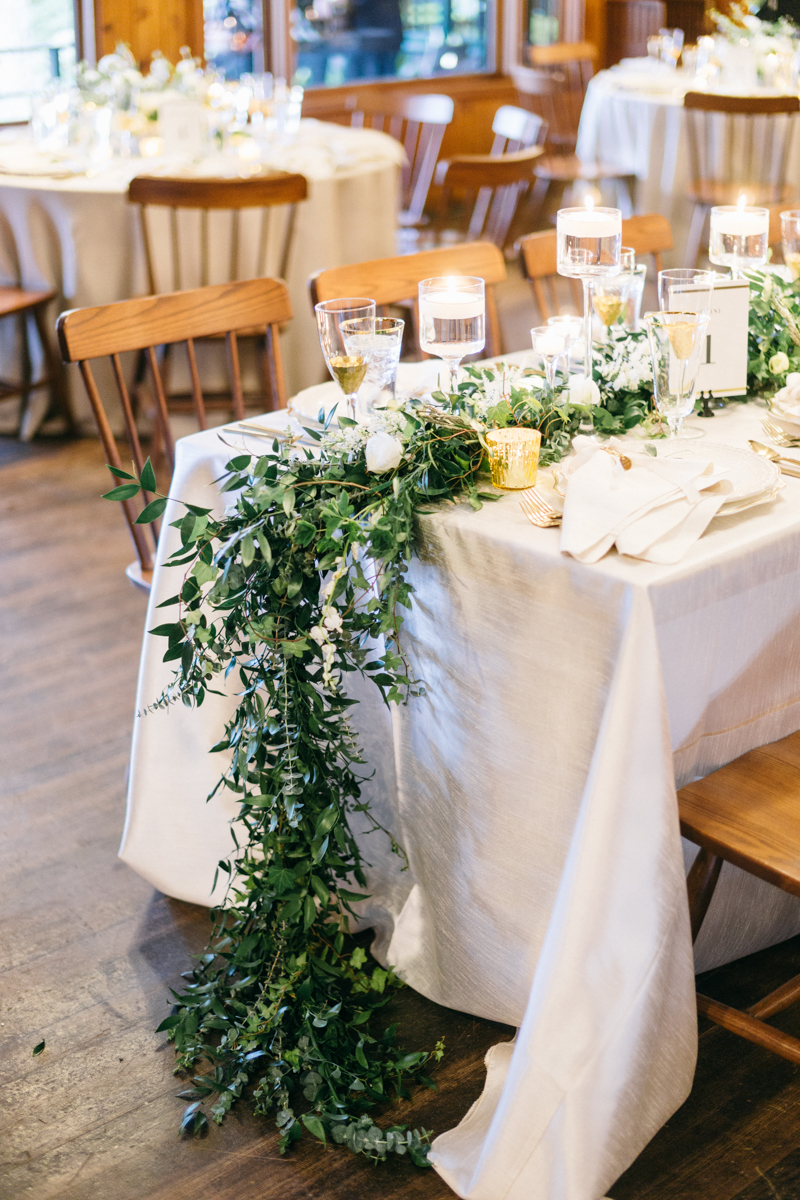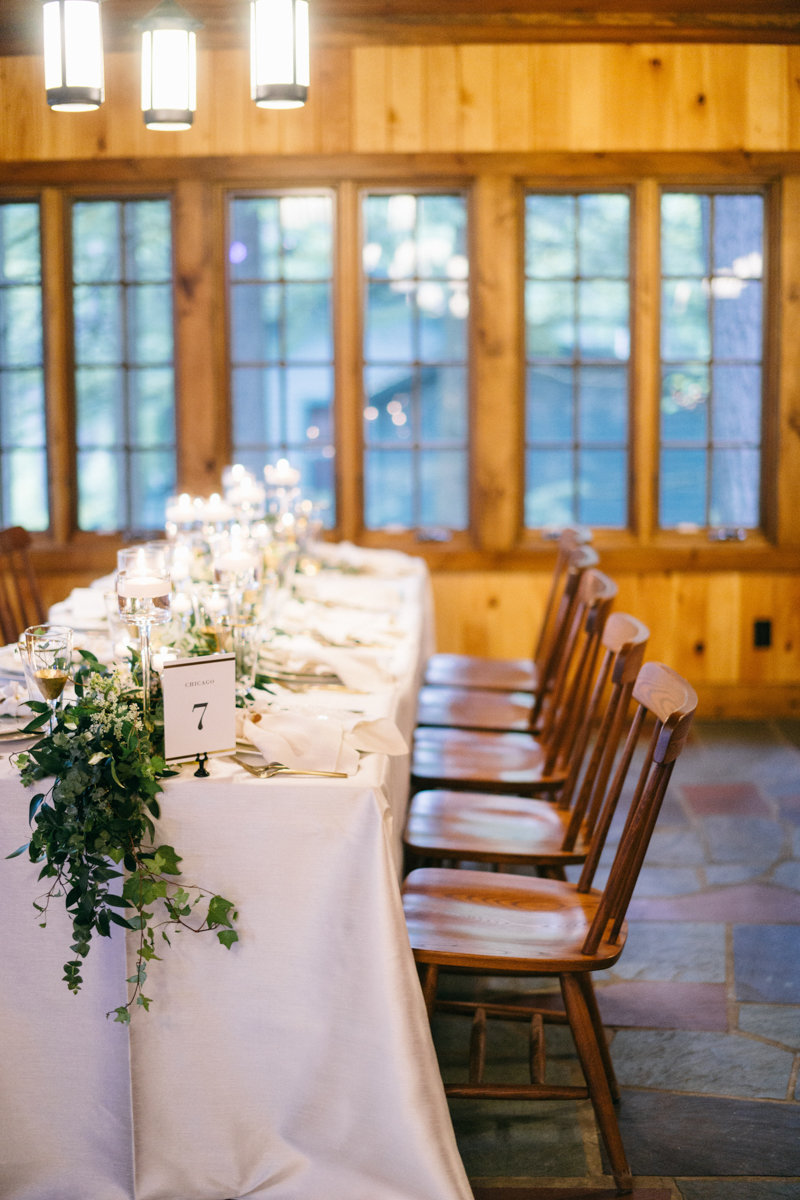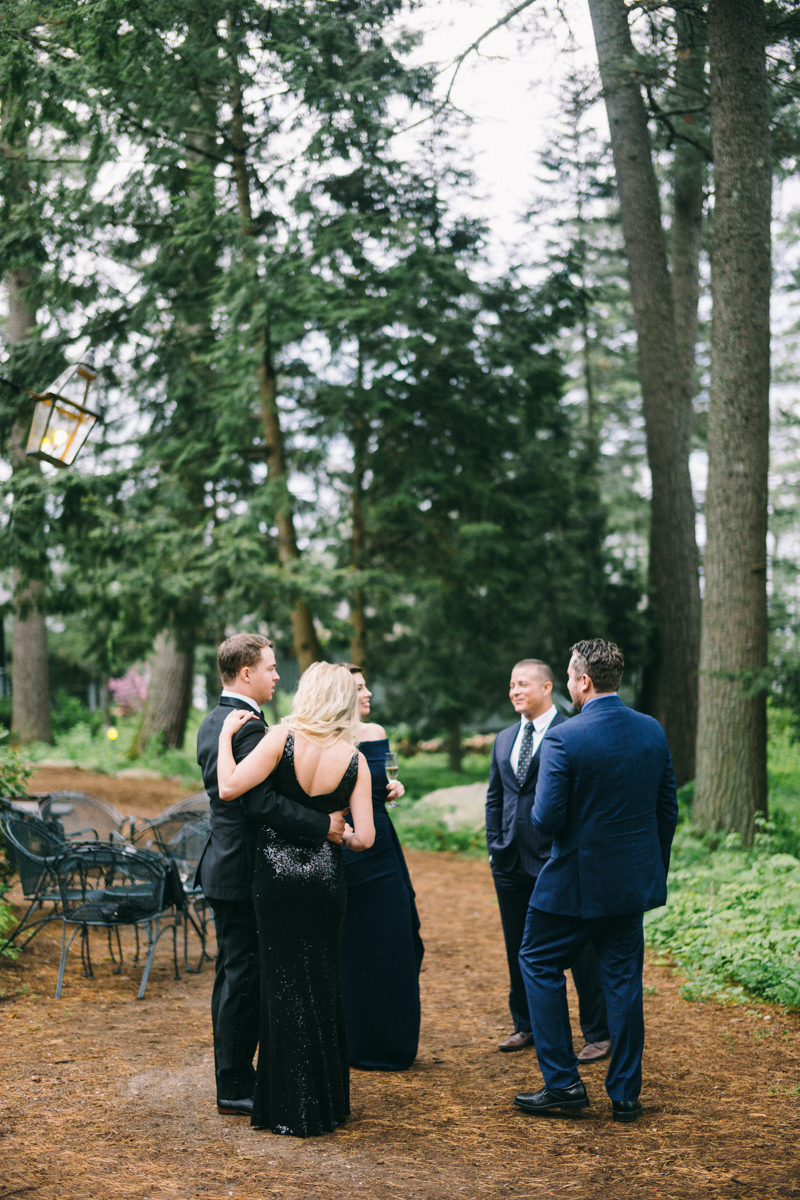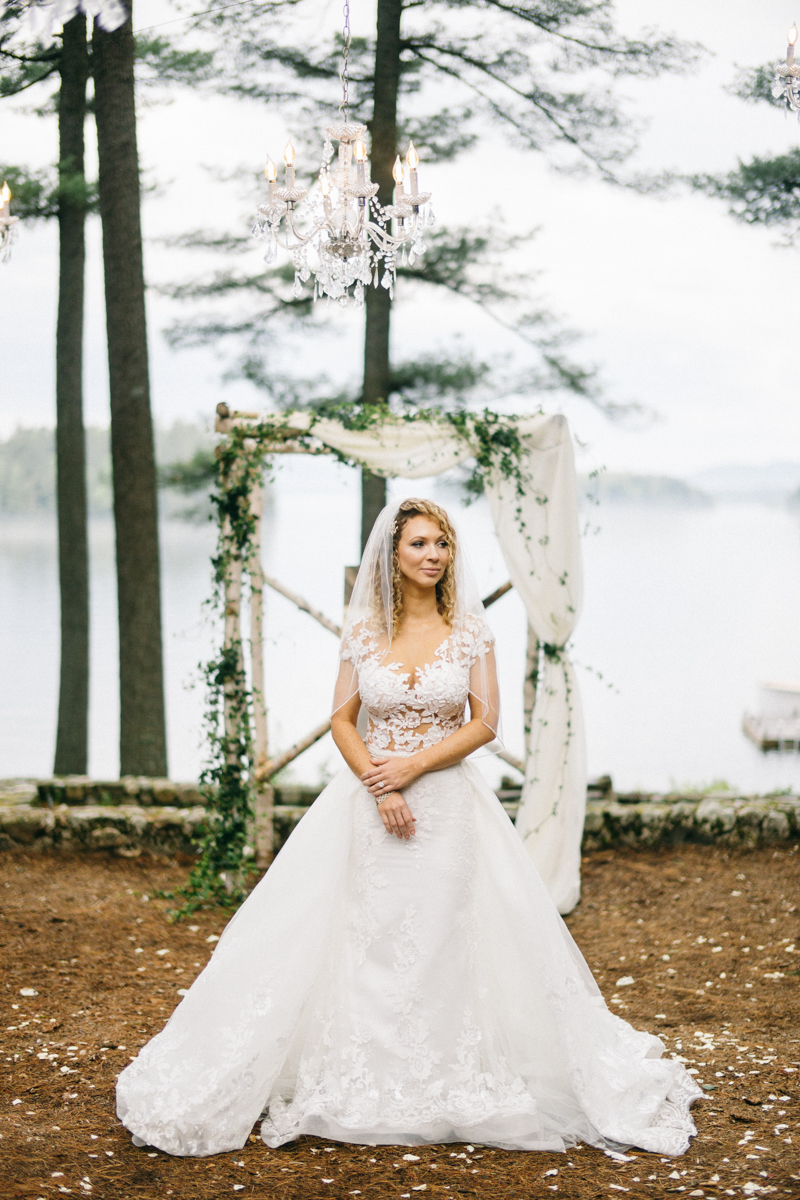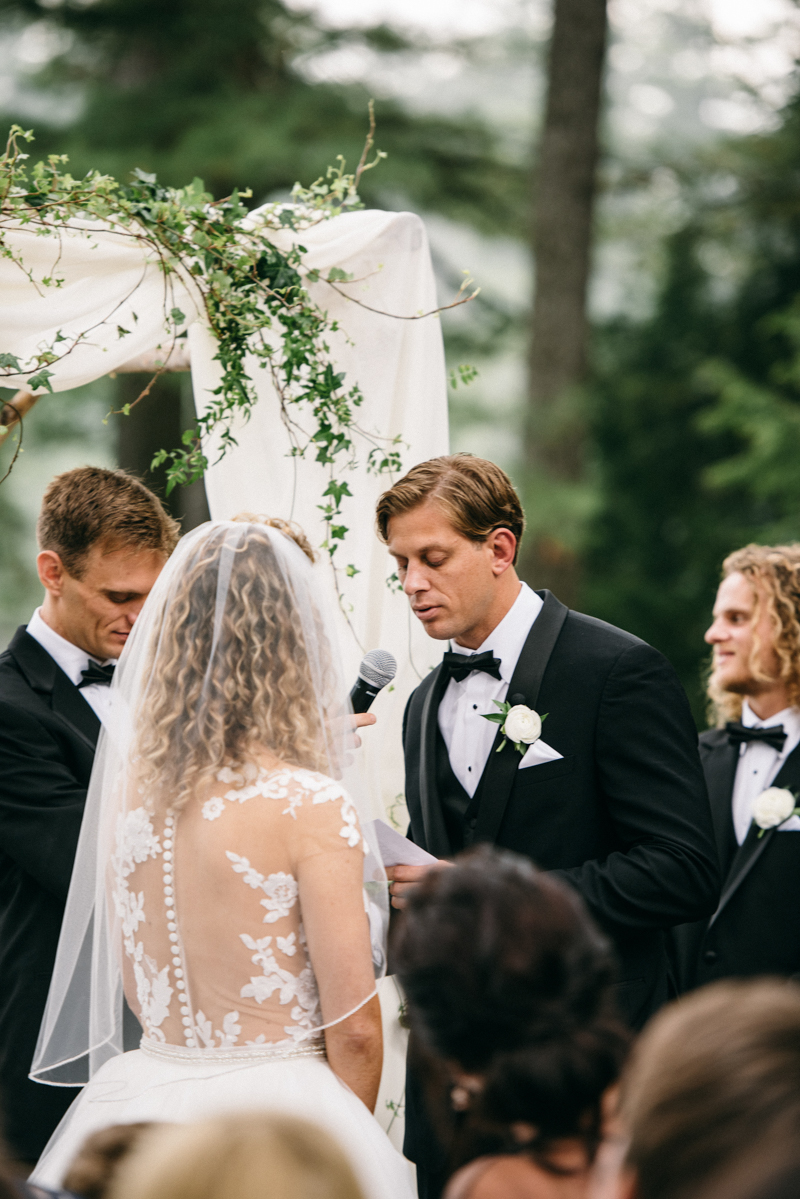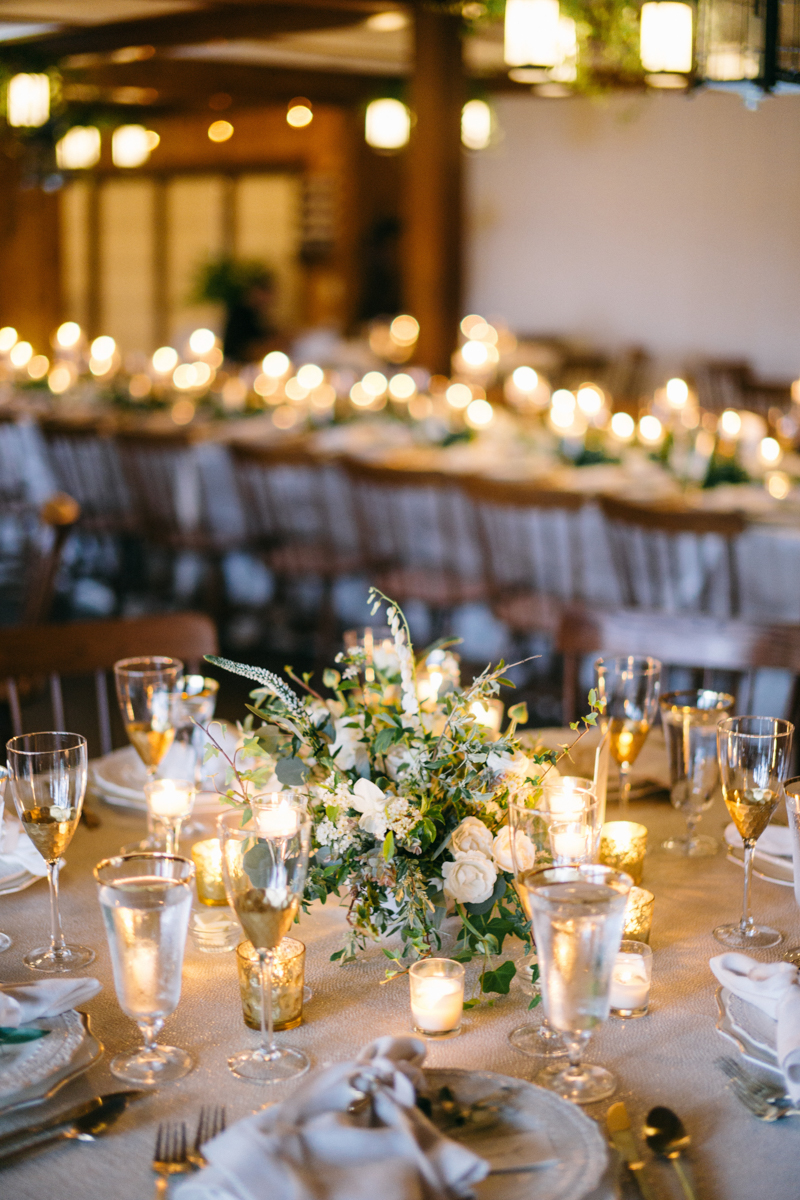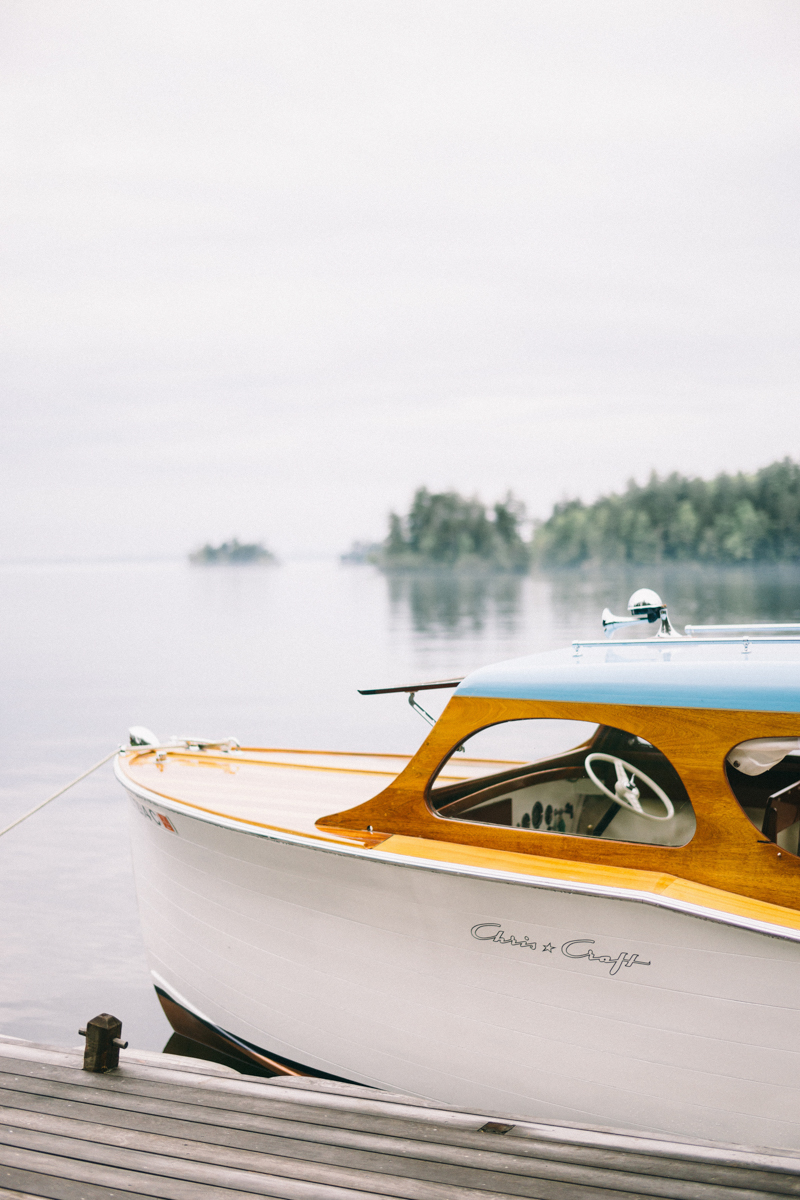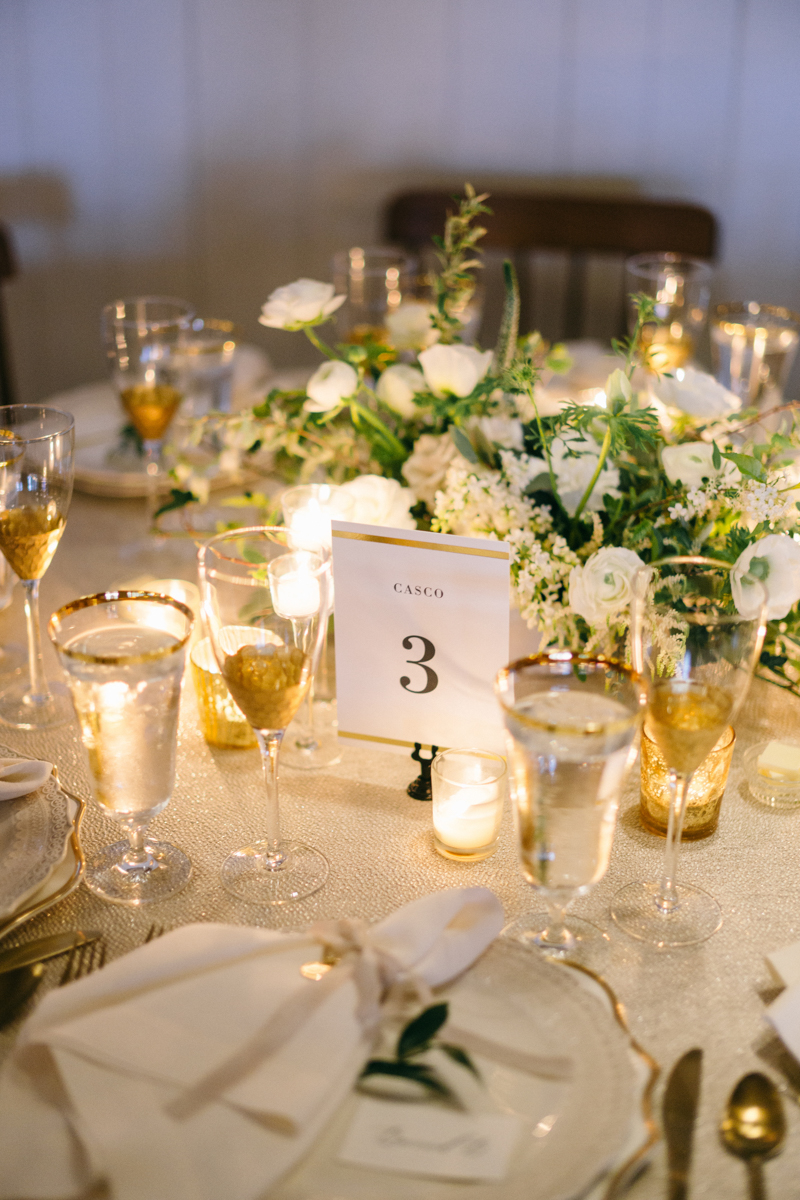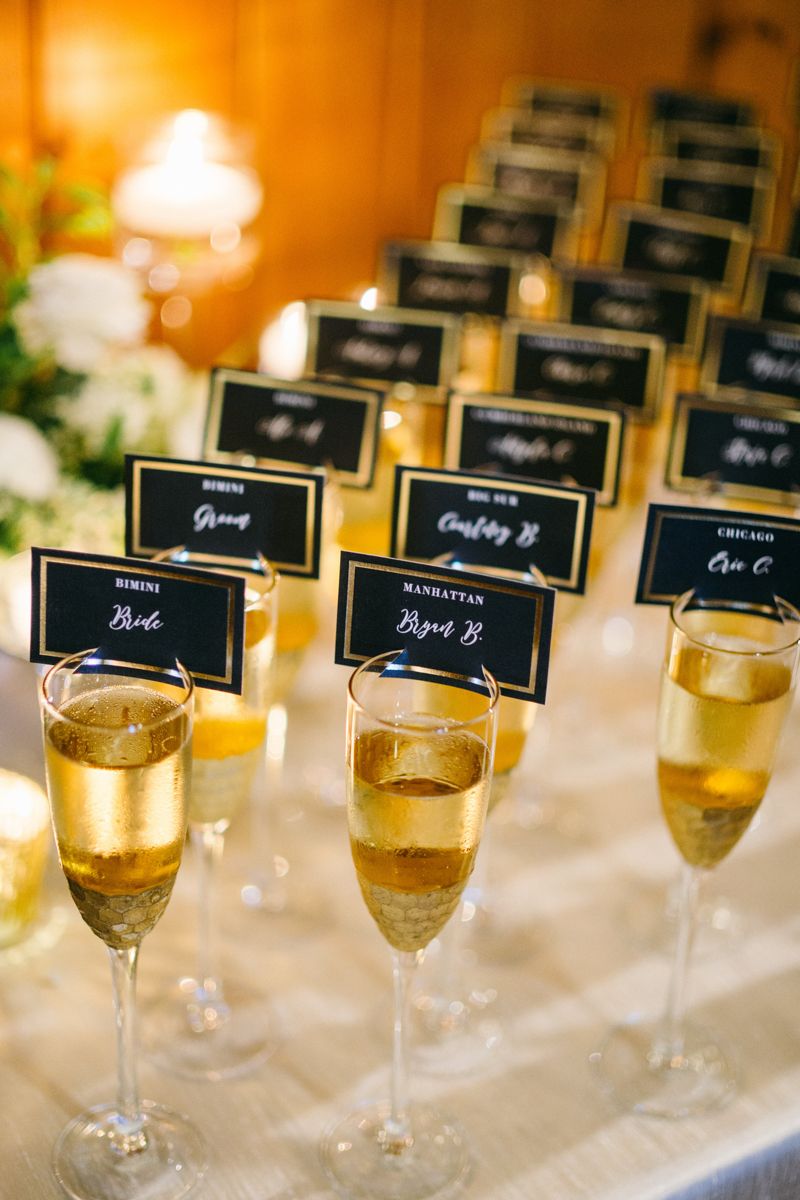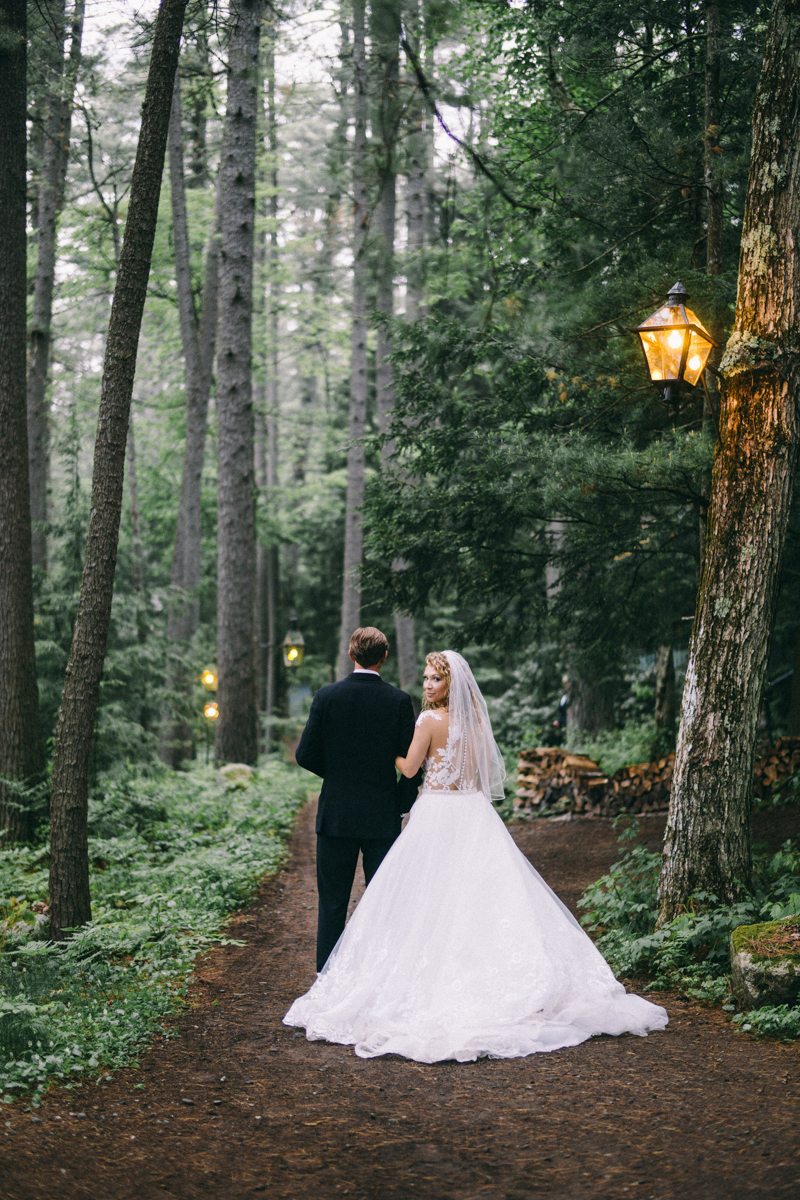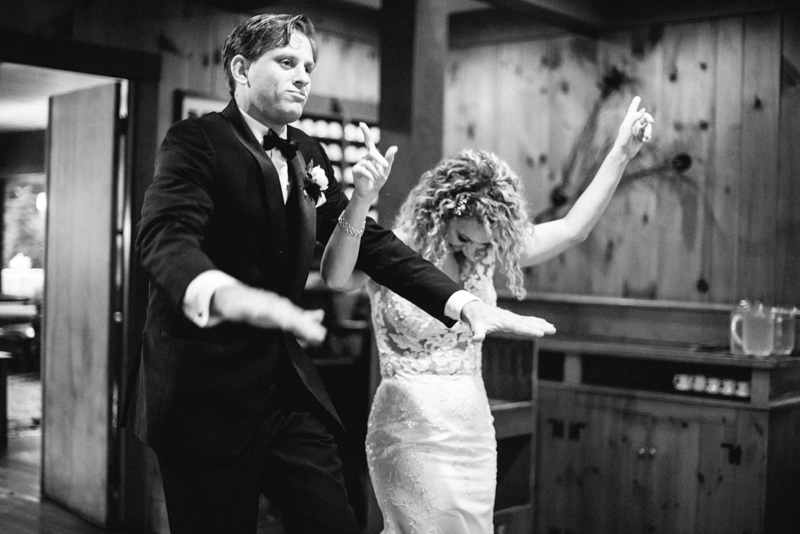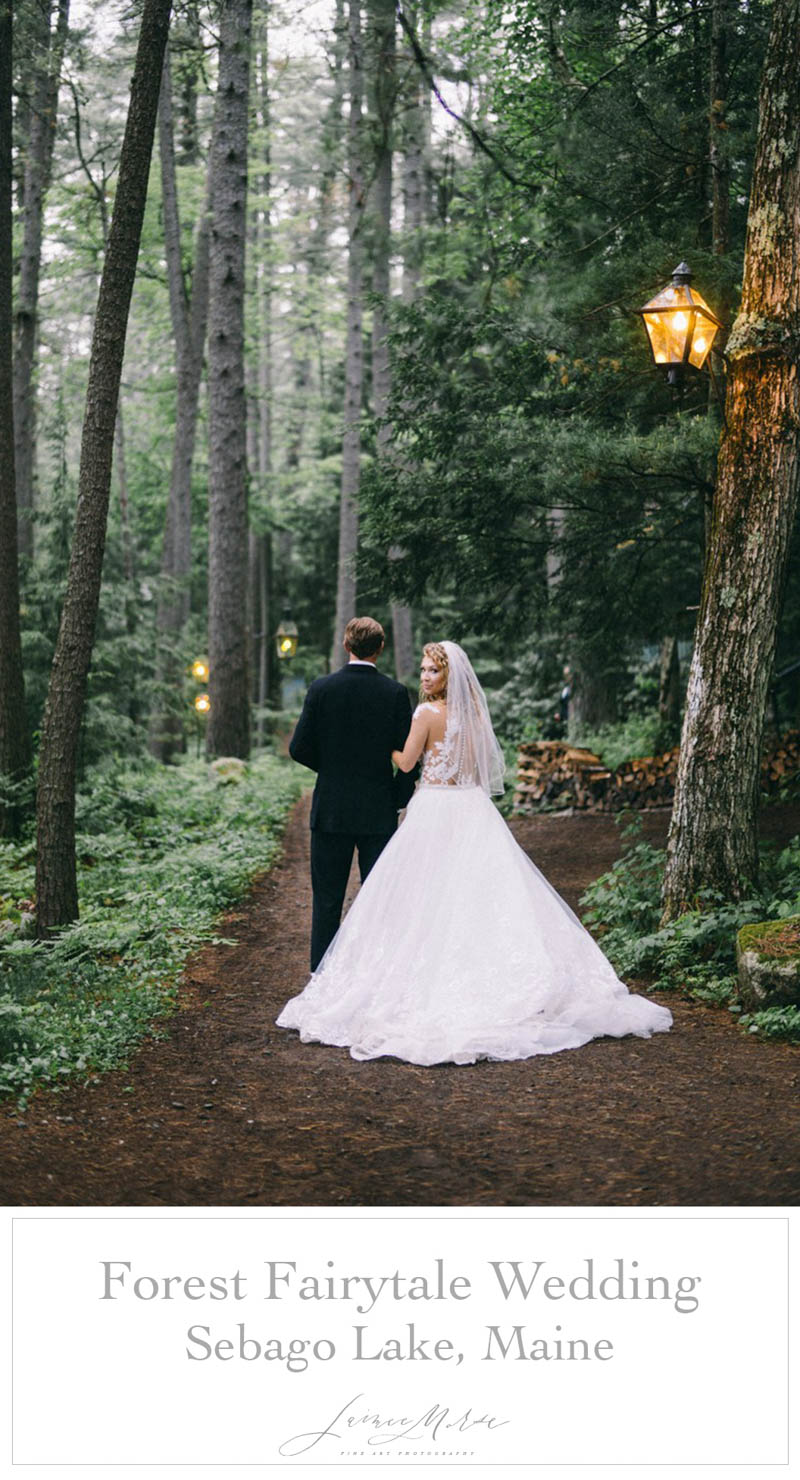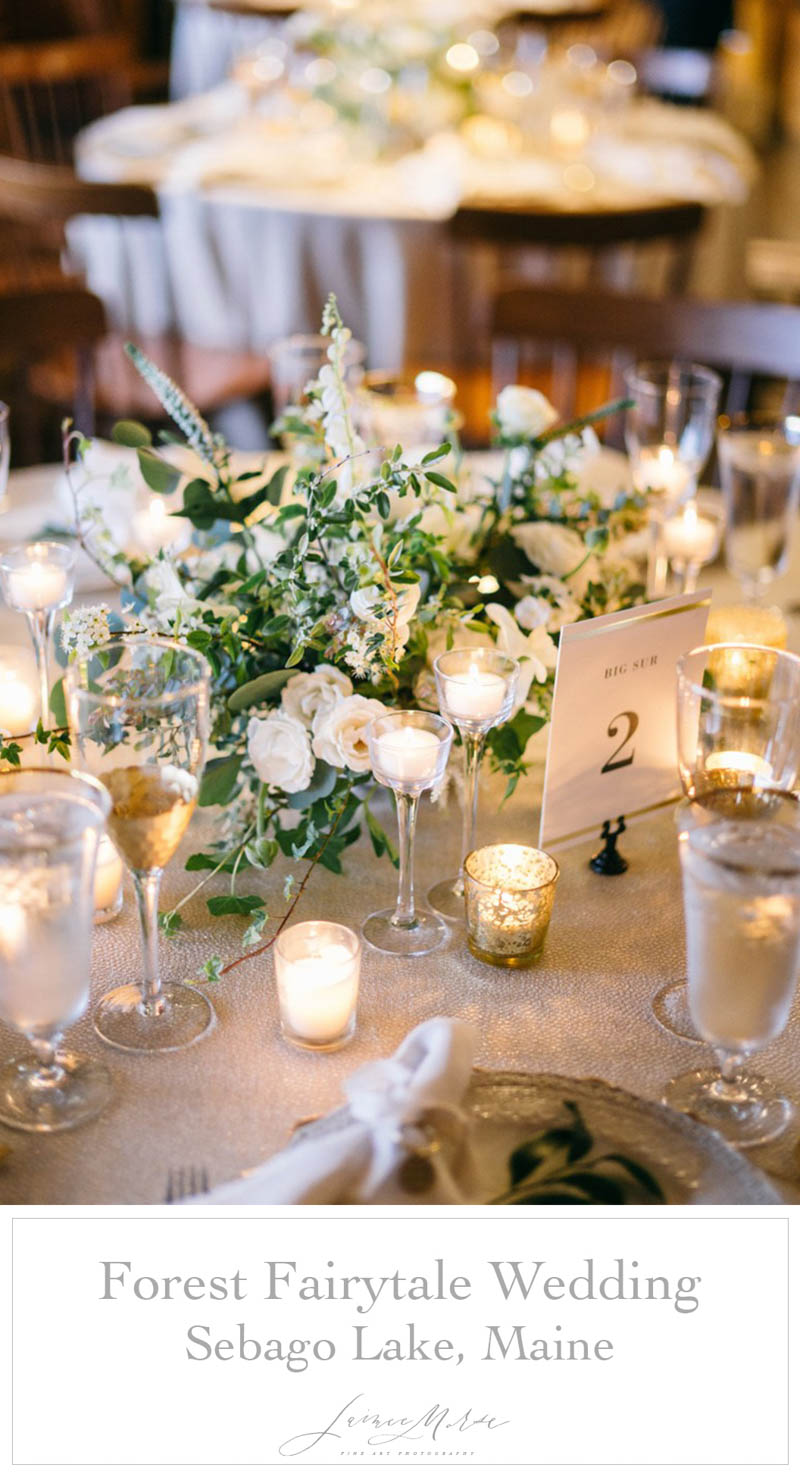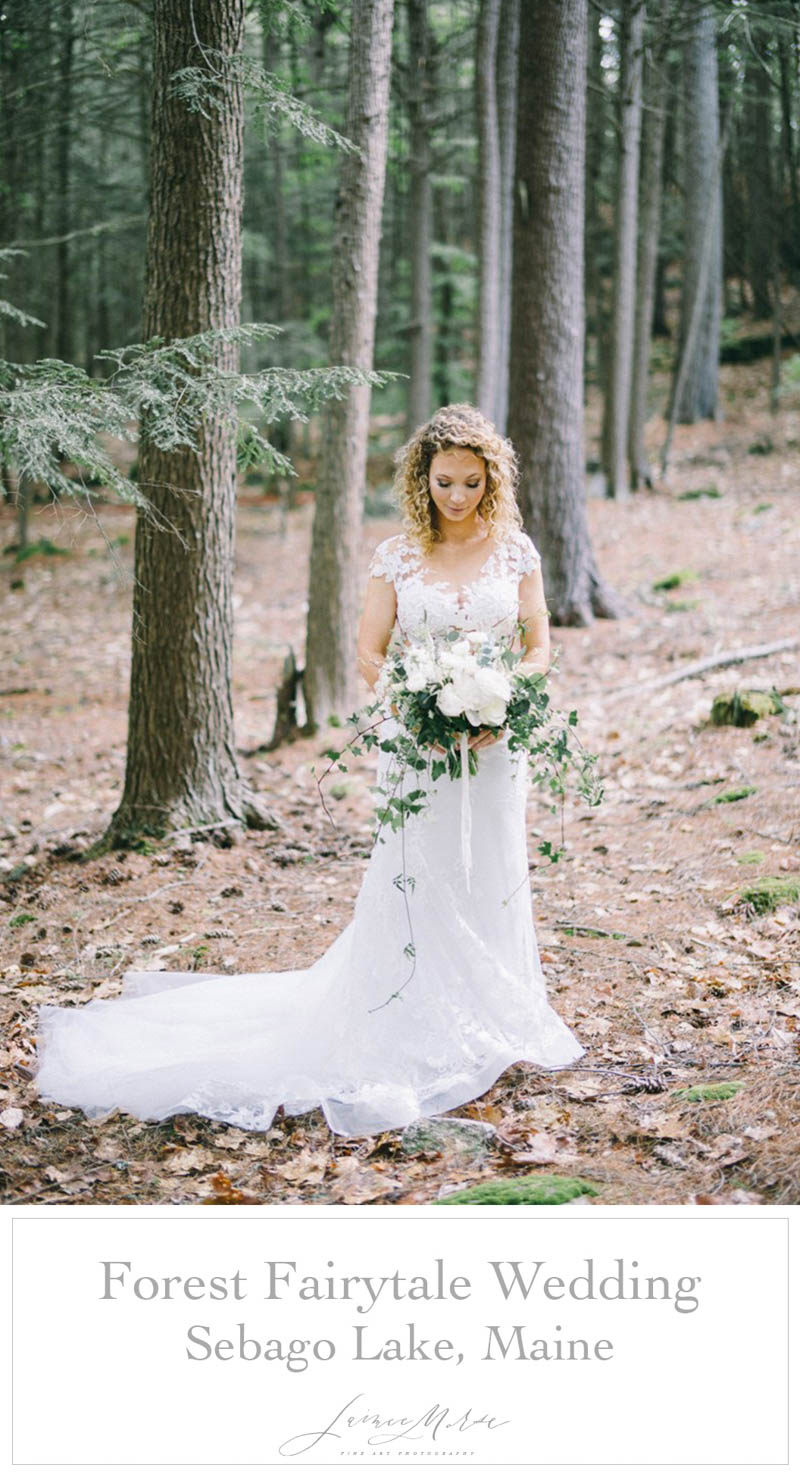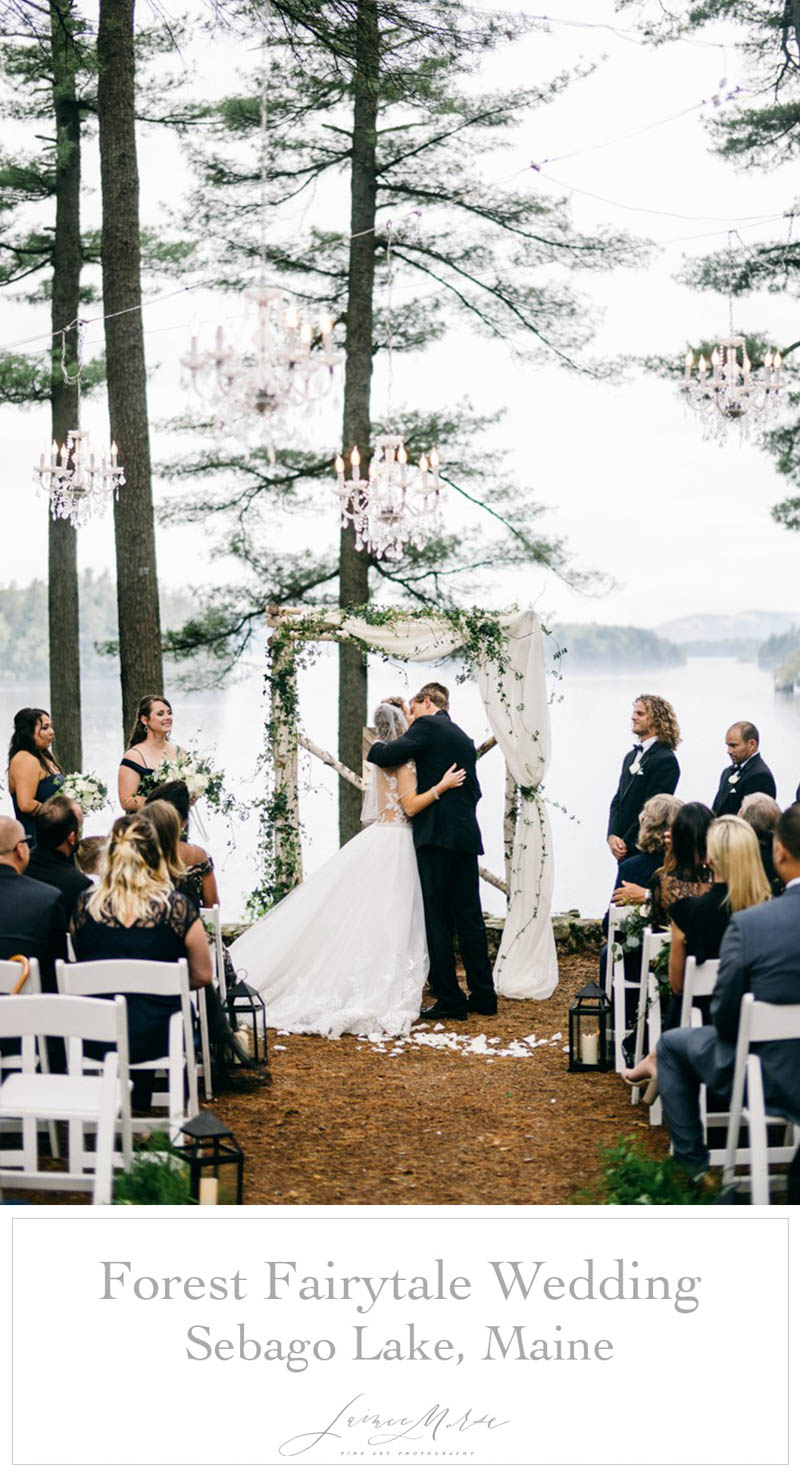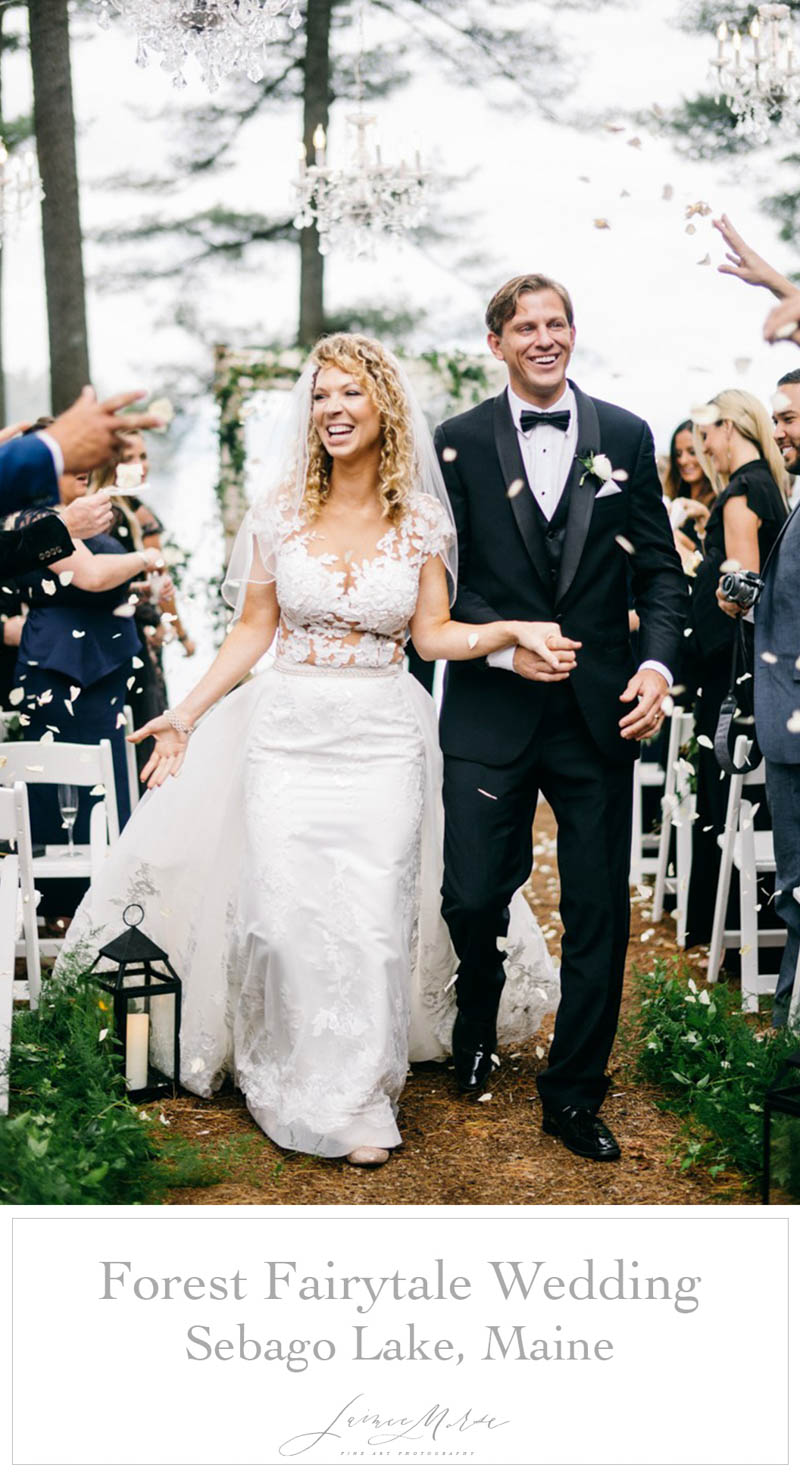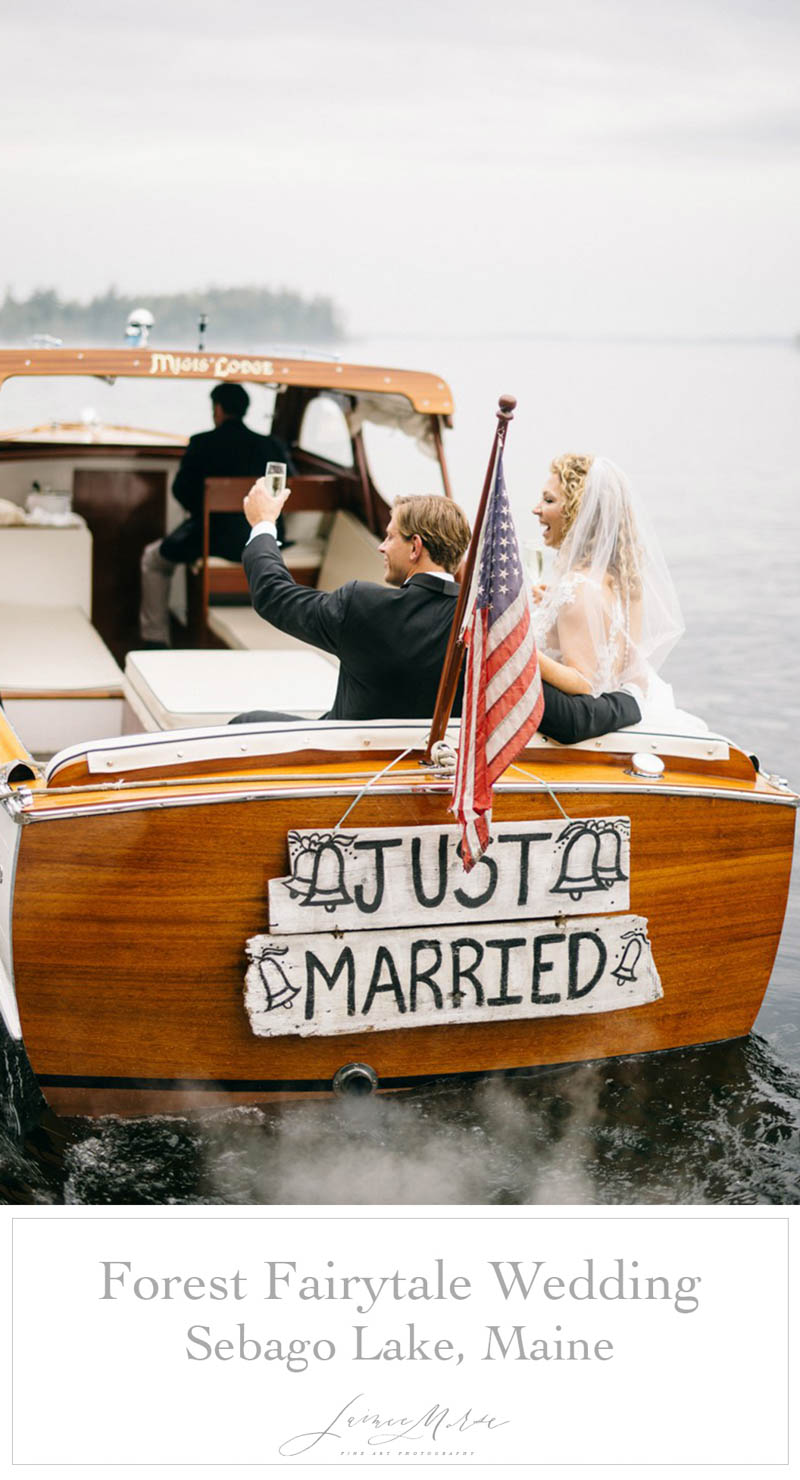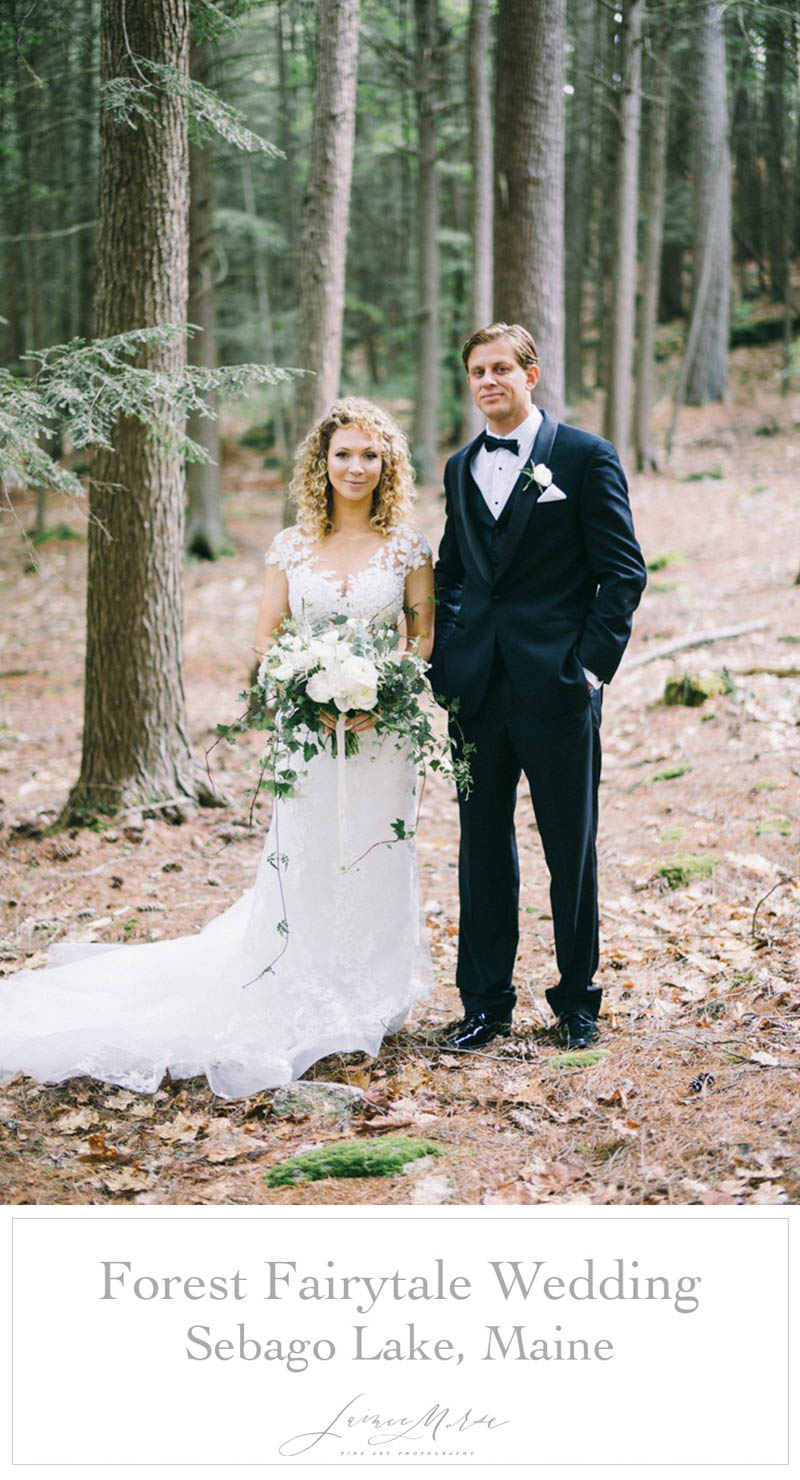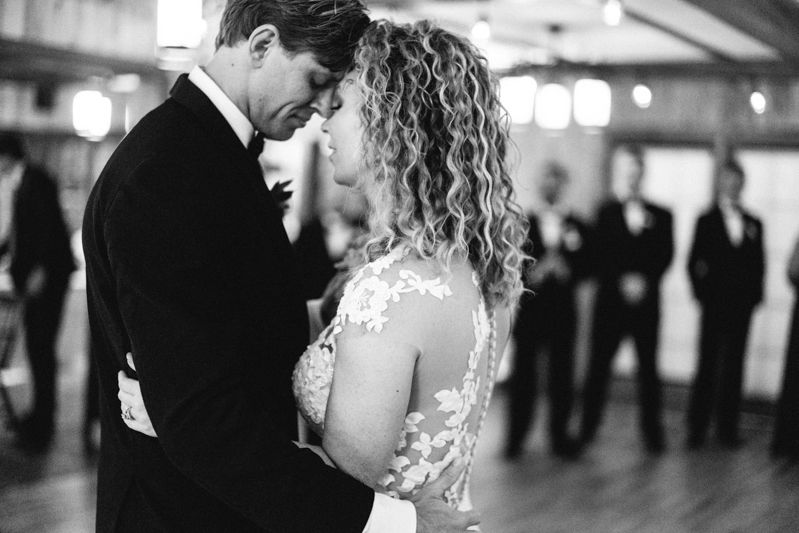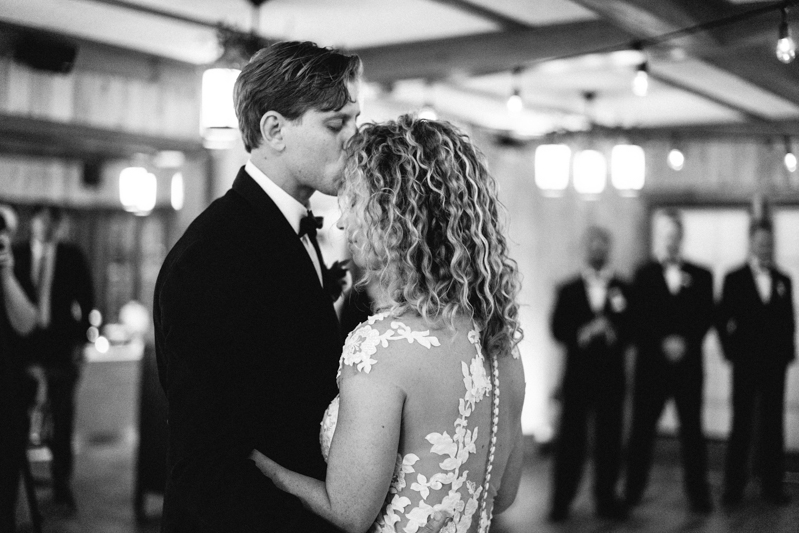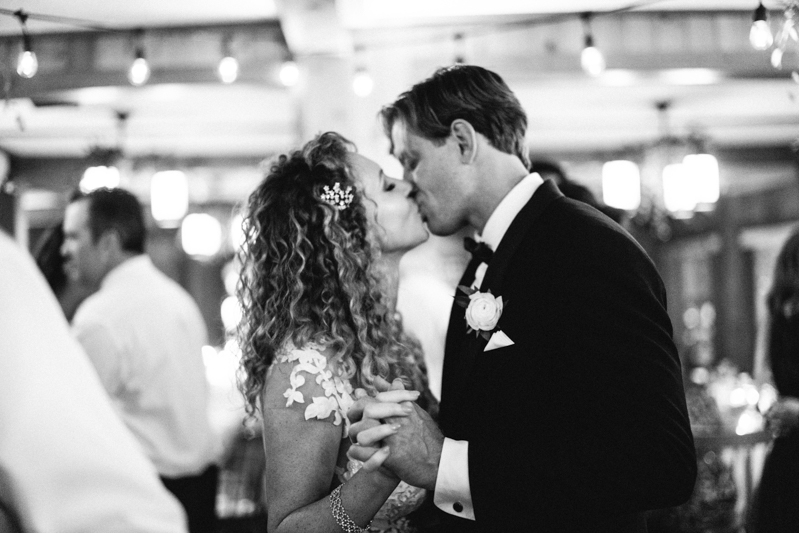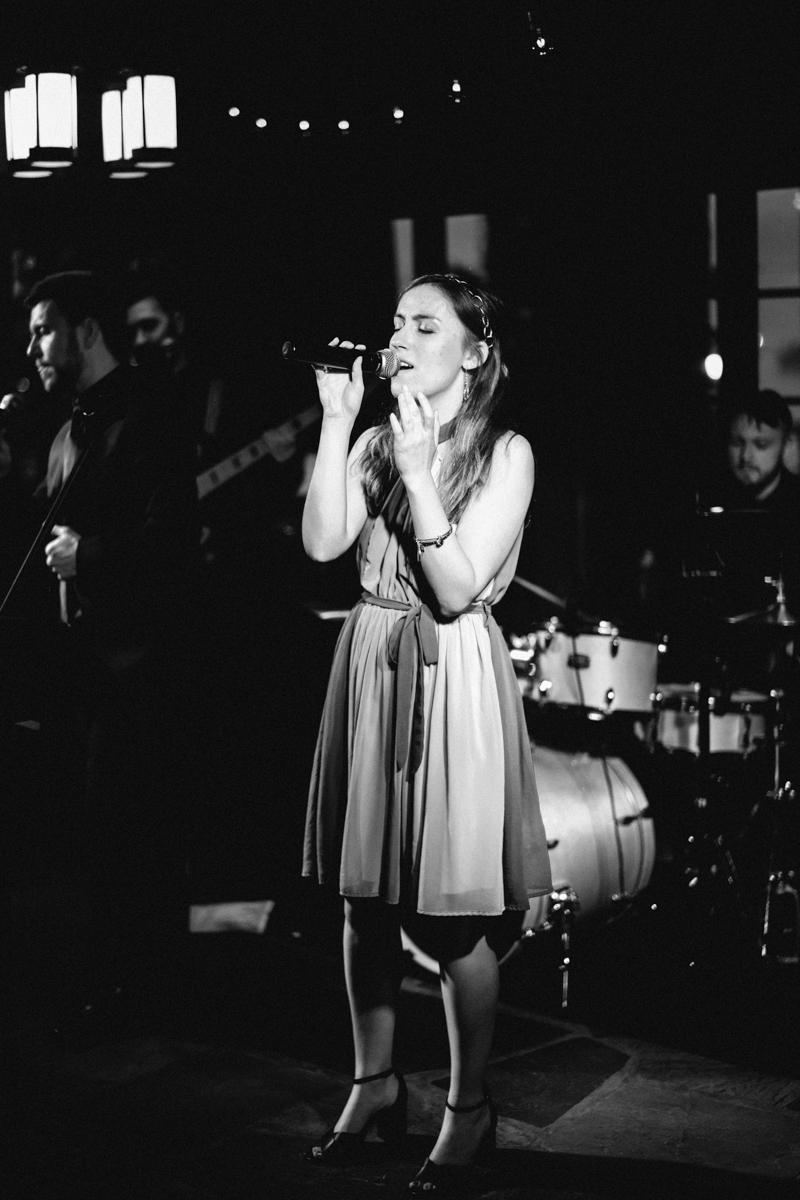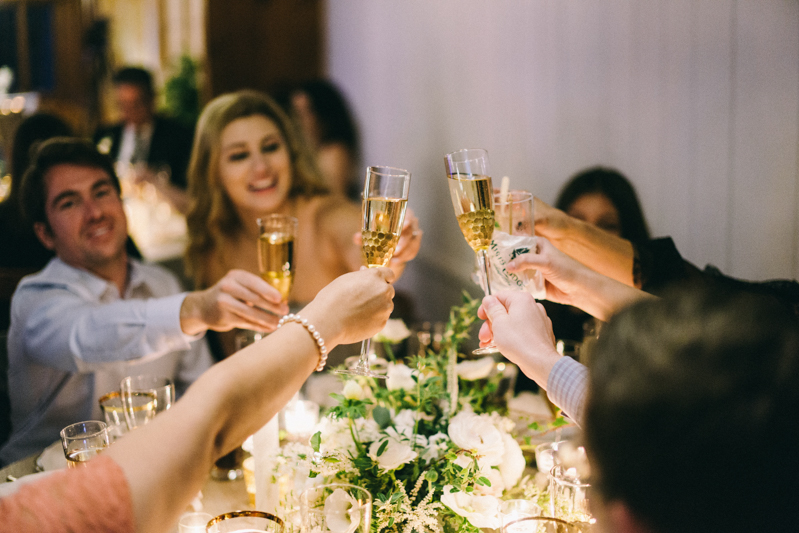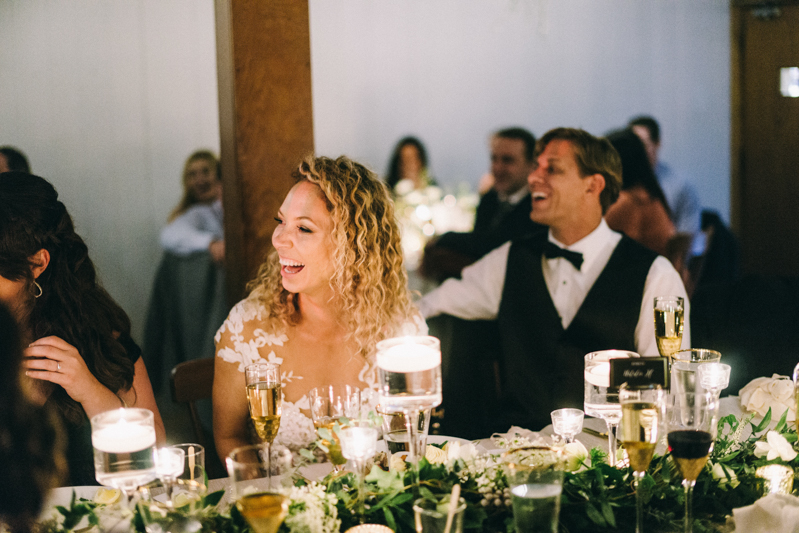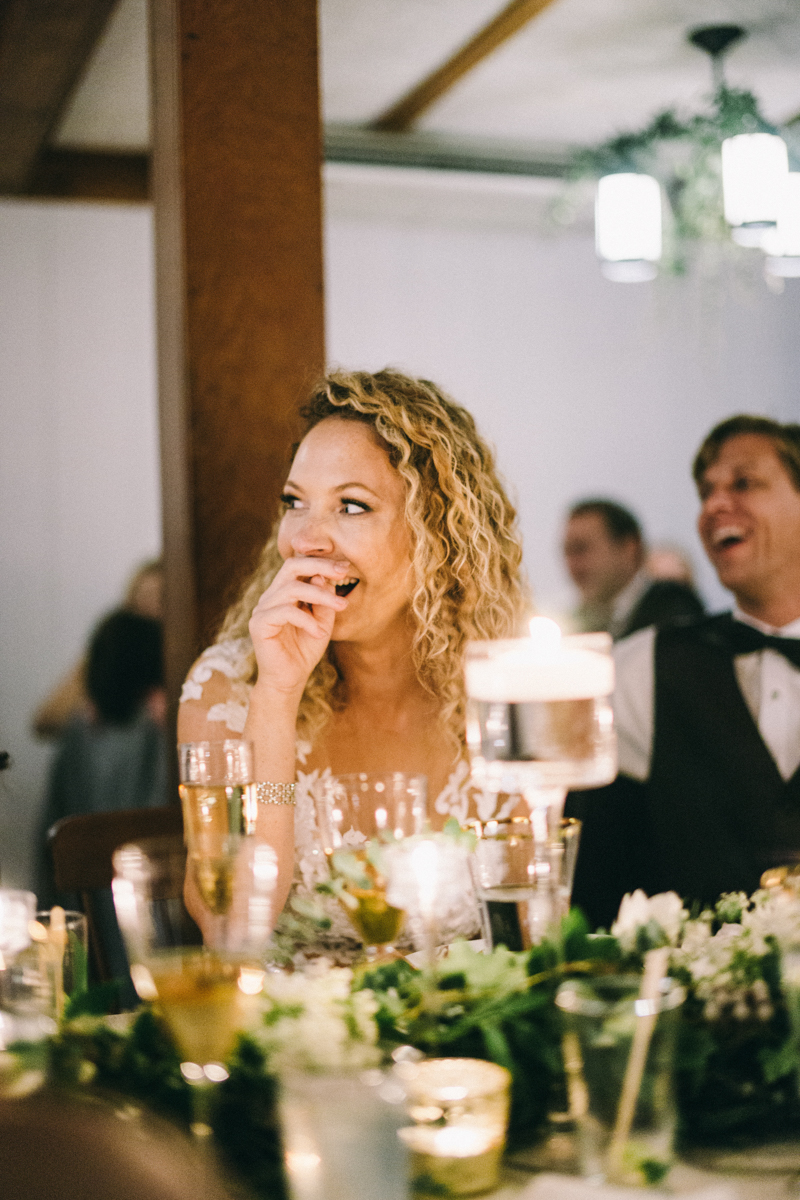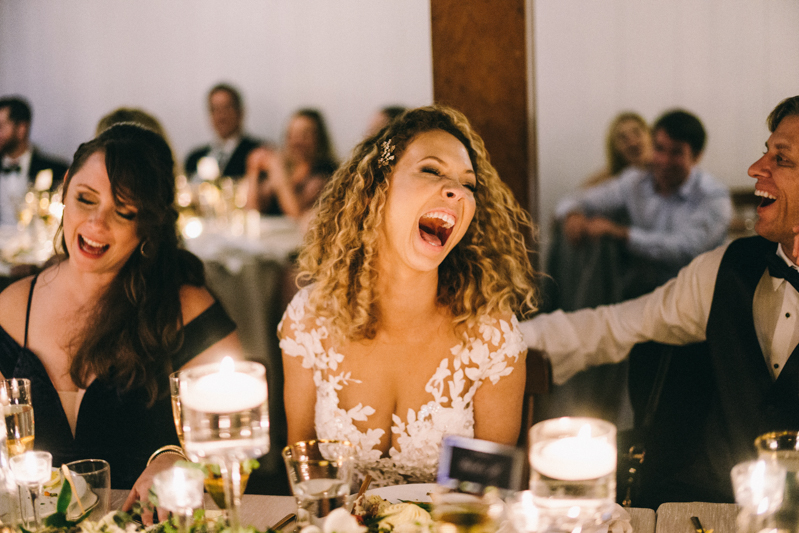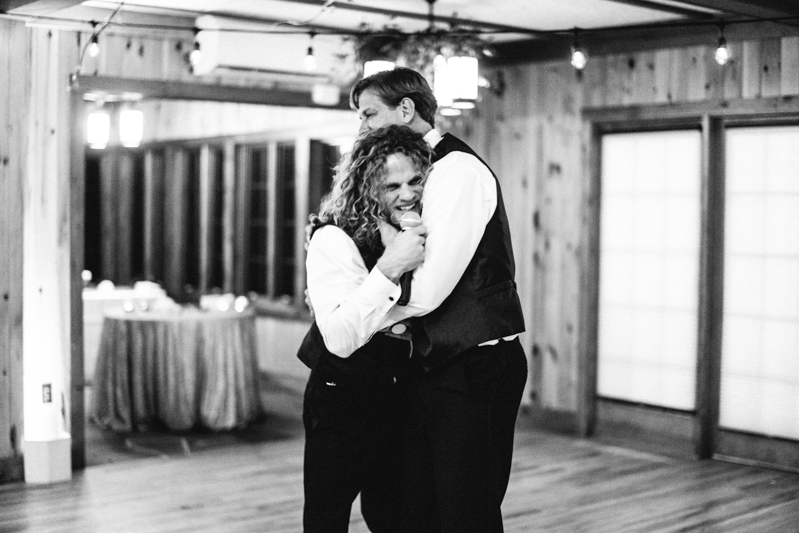 Venue- Migis Lodge
Planner- She Luxe Weddings
Photography- Jaimee Morse
Calligraphy on plates: Ridgley Calligraphy 
Ribbon: of the earth 
Black escort card on champagne: minted 
Rentals: peak 
Florals: marigold florals 
Gold charms: Lat & Lo 
Lighting : Event Lighting Concepts
Linens: BBJ and peak 
Candle rentals: Maine prop house and SHE Luxe
Venue and Catering : Migis
Video: lovelocked films 
Band: Closing Time