A foggy Maine wedding…
Amy and Ben had planned to have their wedding in the mountains. They had specifically picked out Granite Ridge, an elegant wedding barn in Maine, specifically for it's spectacular views of the mountains and valleys. However, on the morning of the wedding the fog started to roll in. As I was shooting details there was a little bit of rain that started which got some of their paper dappled with rain drops. At first I decided I would just photoshop out the rain drops but then I realized how much more authentic it is to their day for those rain drops to stay. Amy & Ben decided to opt out of a first look so when I went up to Ben right before the ceremony began I told him that his bride looked stunning to which he started to tear up. Keep scrolling to see how sweet it was to watch Ben break down as his bride walked down the aisle towards him- grooms crying is one of the sweetest things I have seen in weddings.
Amy and Ben's ceremony was held outside, in the middle of the woods. Guests cozied up together to keep warm. Guests grabbed umbrellas on their way in which made the ceremony seem even cozier- definitely a ceremony that their guests wouldn't forget. After the ceremony is when the fog rolled in thick. To the point where you couldn't see any of the beautiful scenery. But Amy & Ben didn't let that get to them- they decided to just look at as that they got married in the clouds. As I shot their portraits I just kept getting my breath taken away by how it looked like we were transported to that scene in Pride and Prejudice where Mr Darcy walks through the foggy field. It had the most romantic look and gave the prettiest and most unique flair to their photos. Their portraits will be some of my favorite for a long time!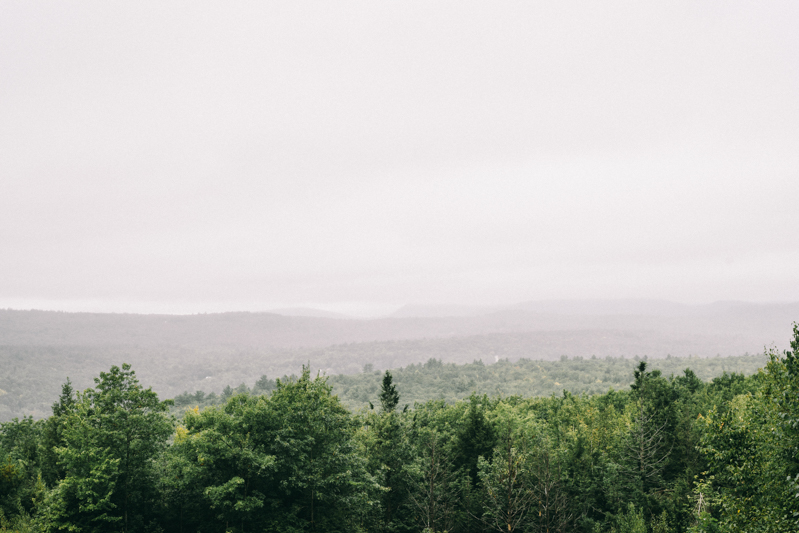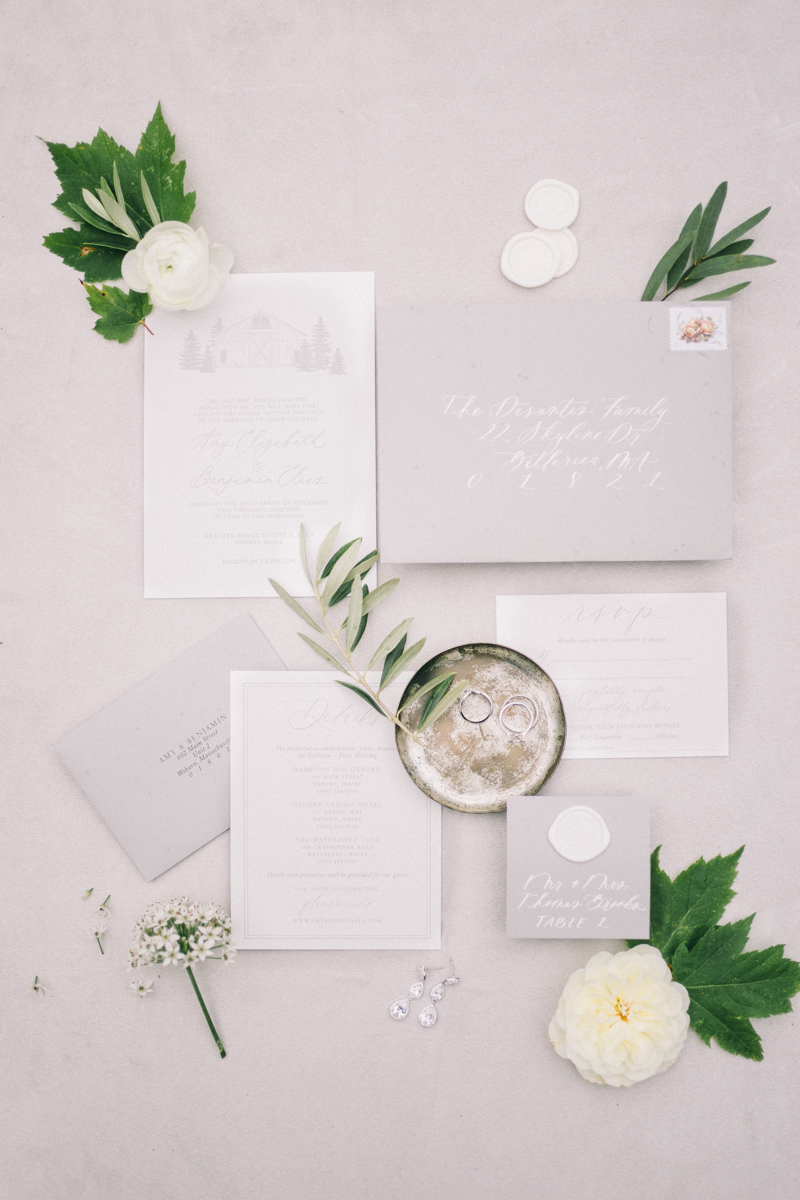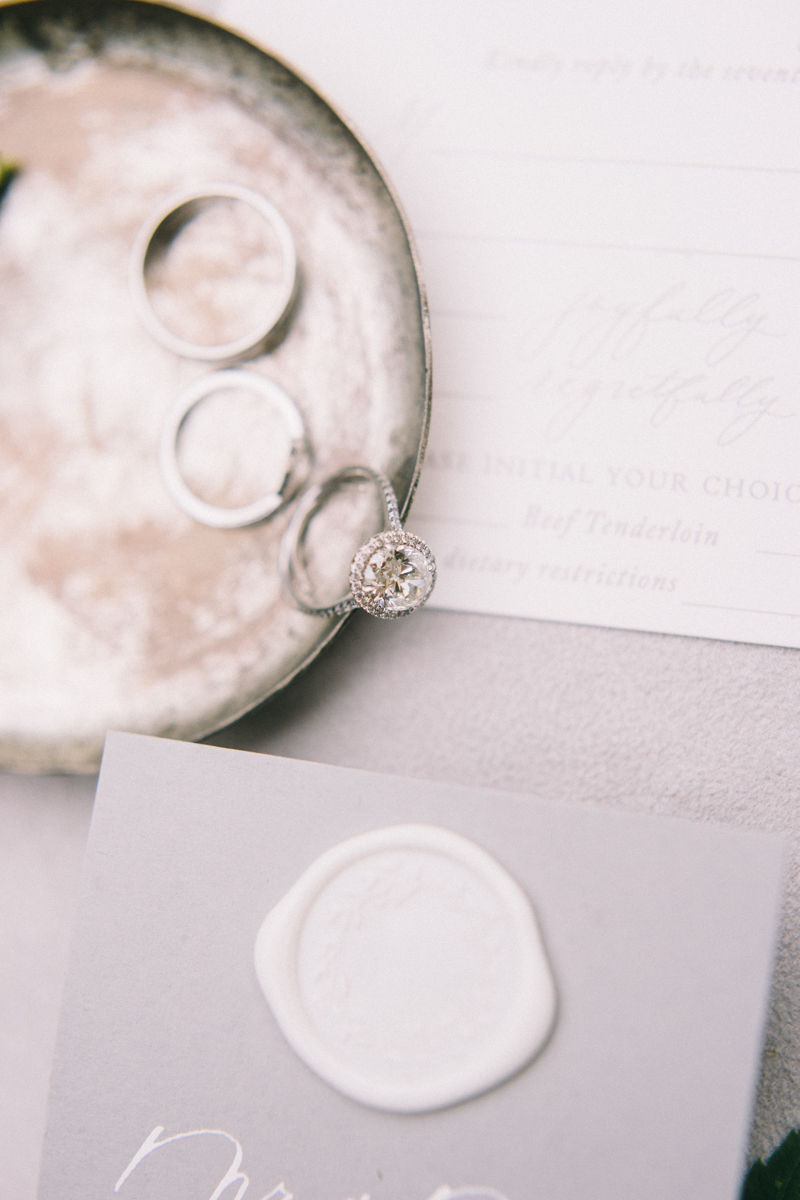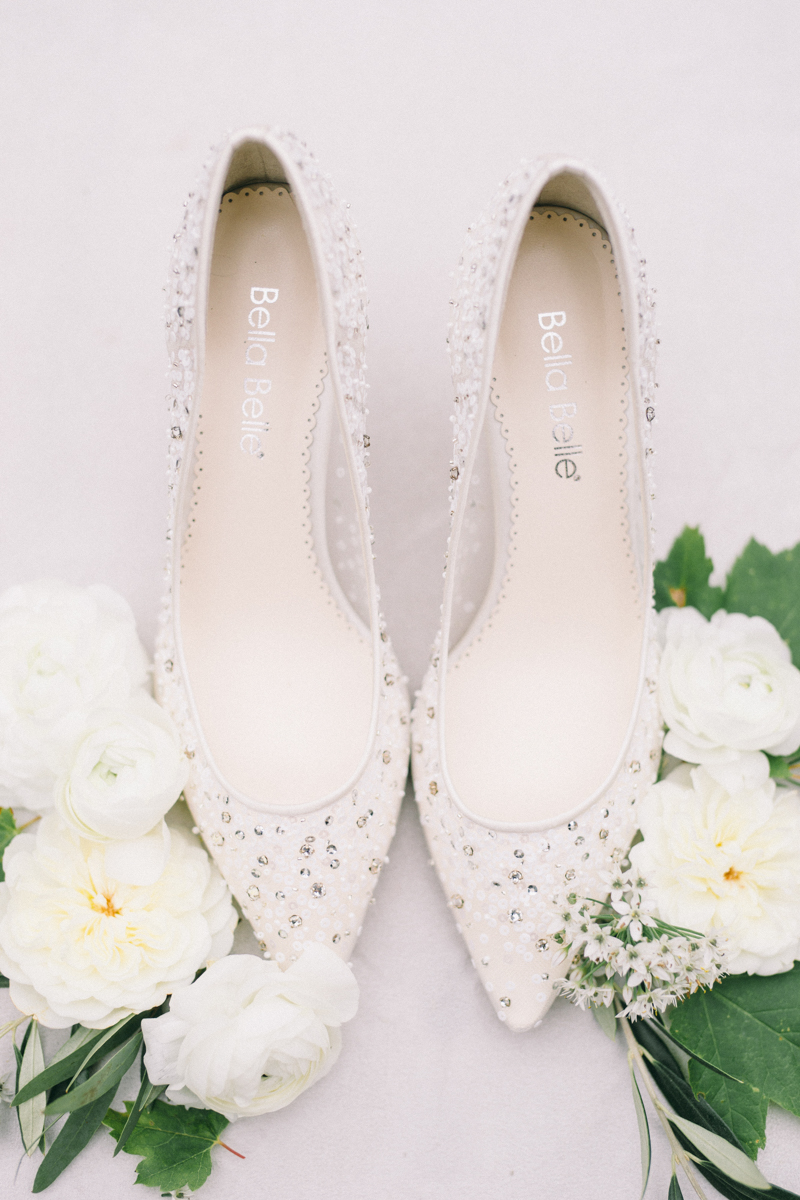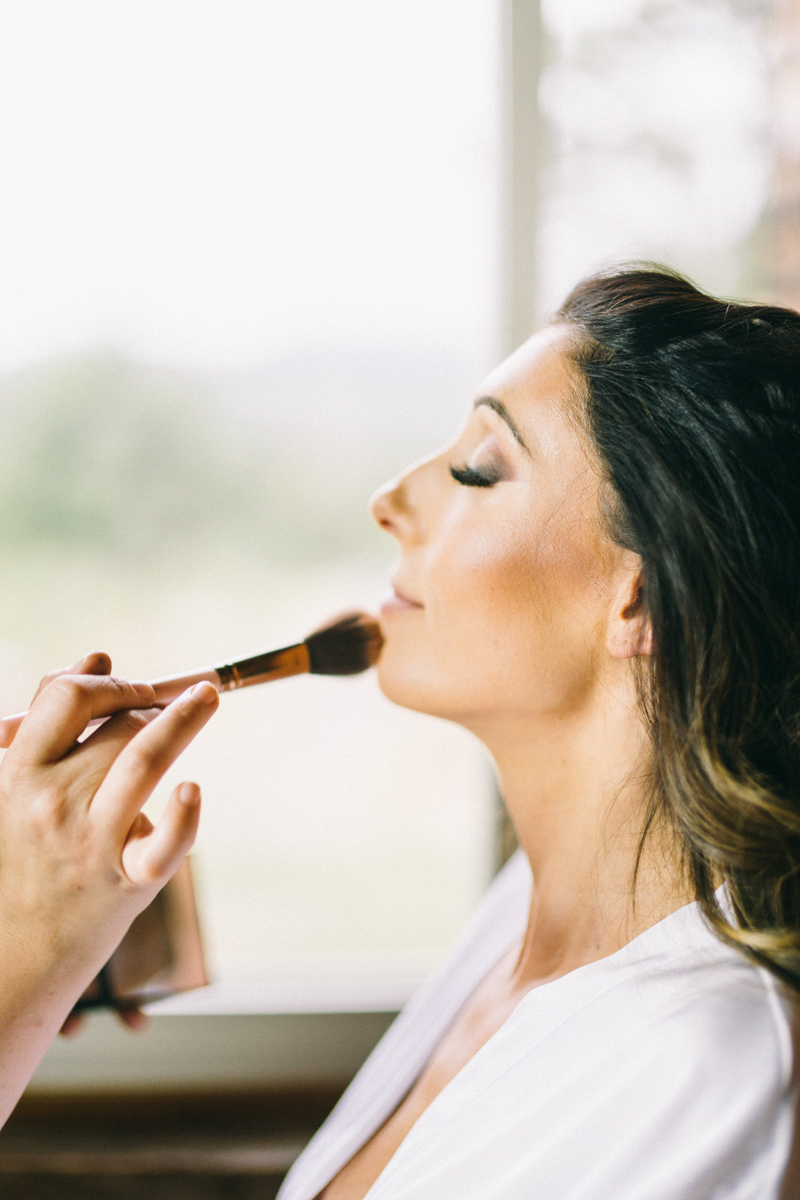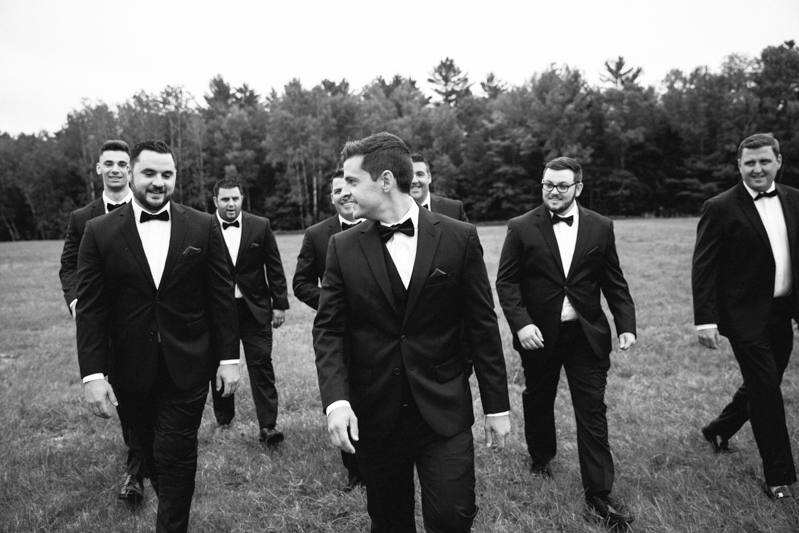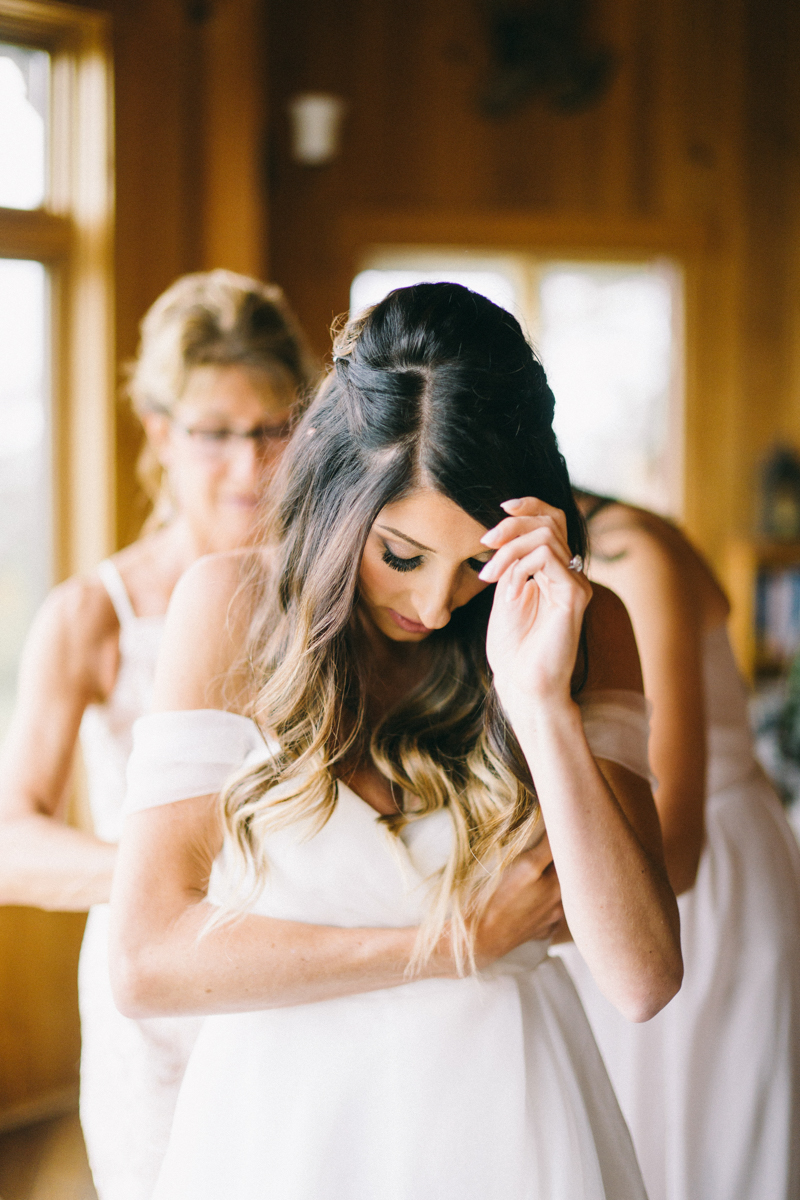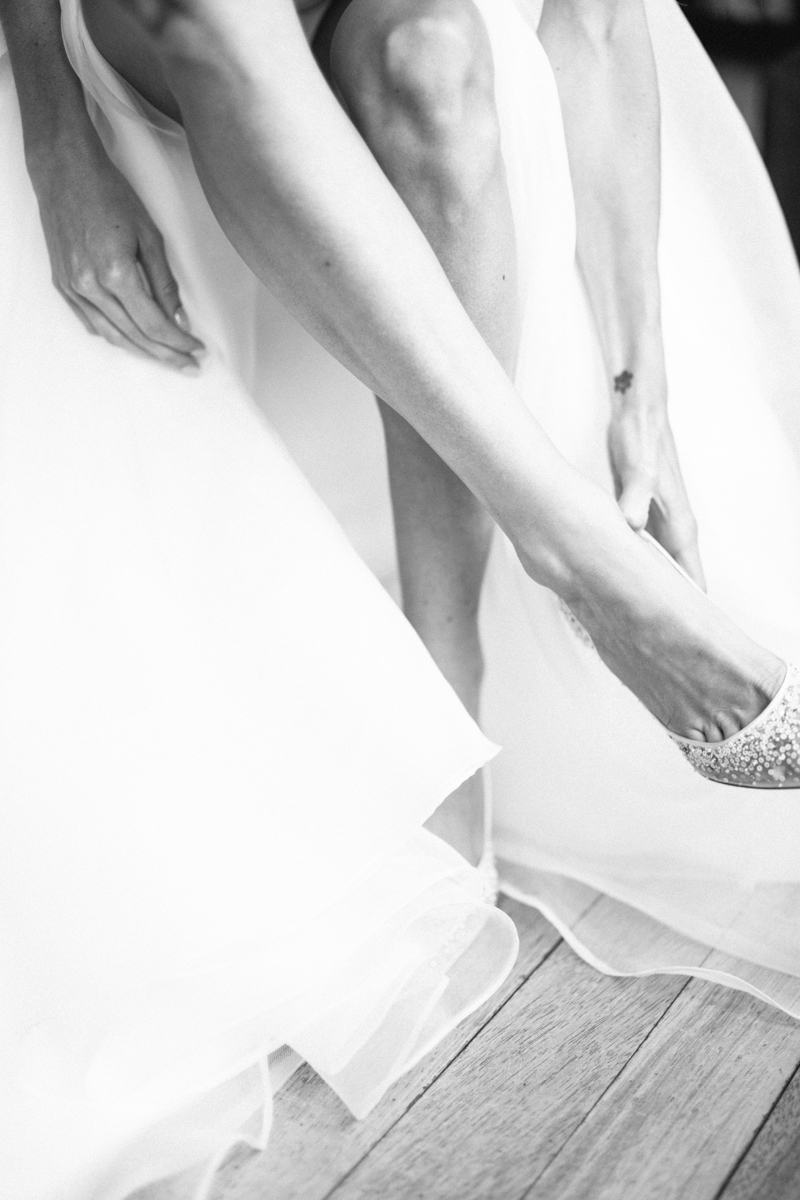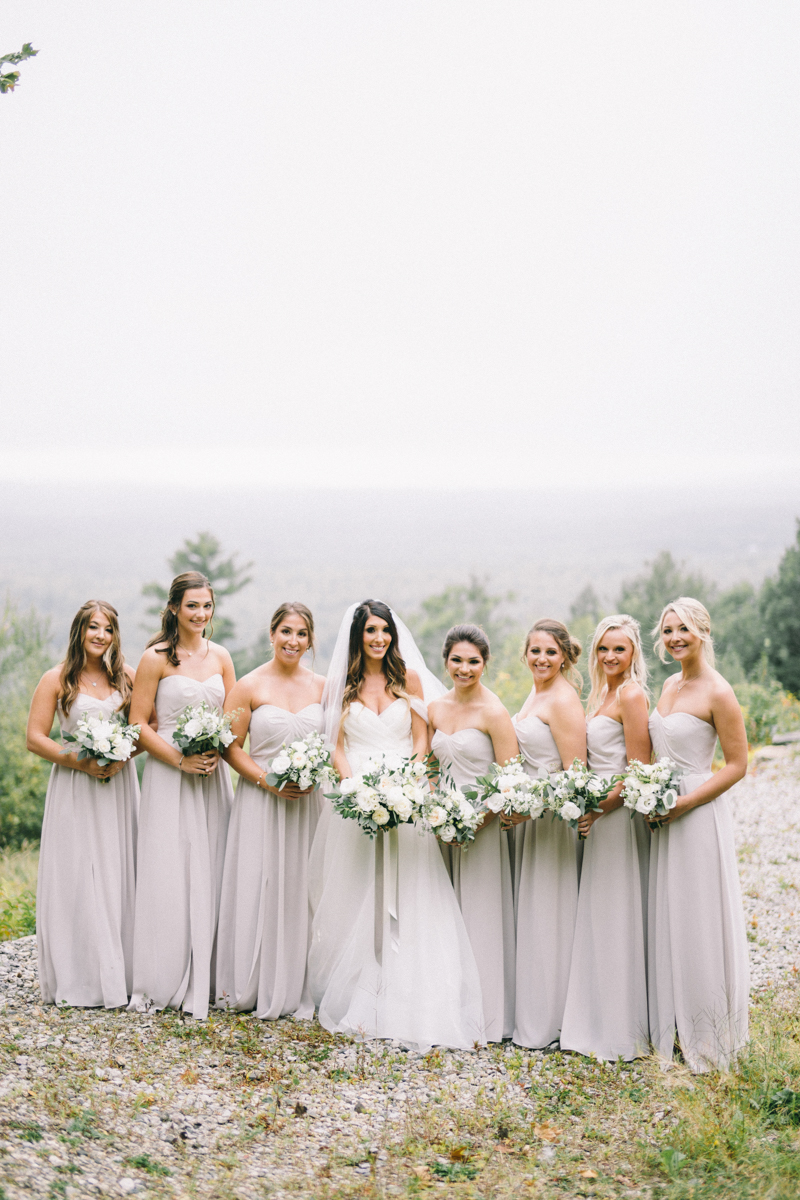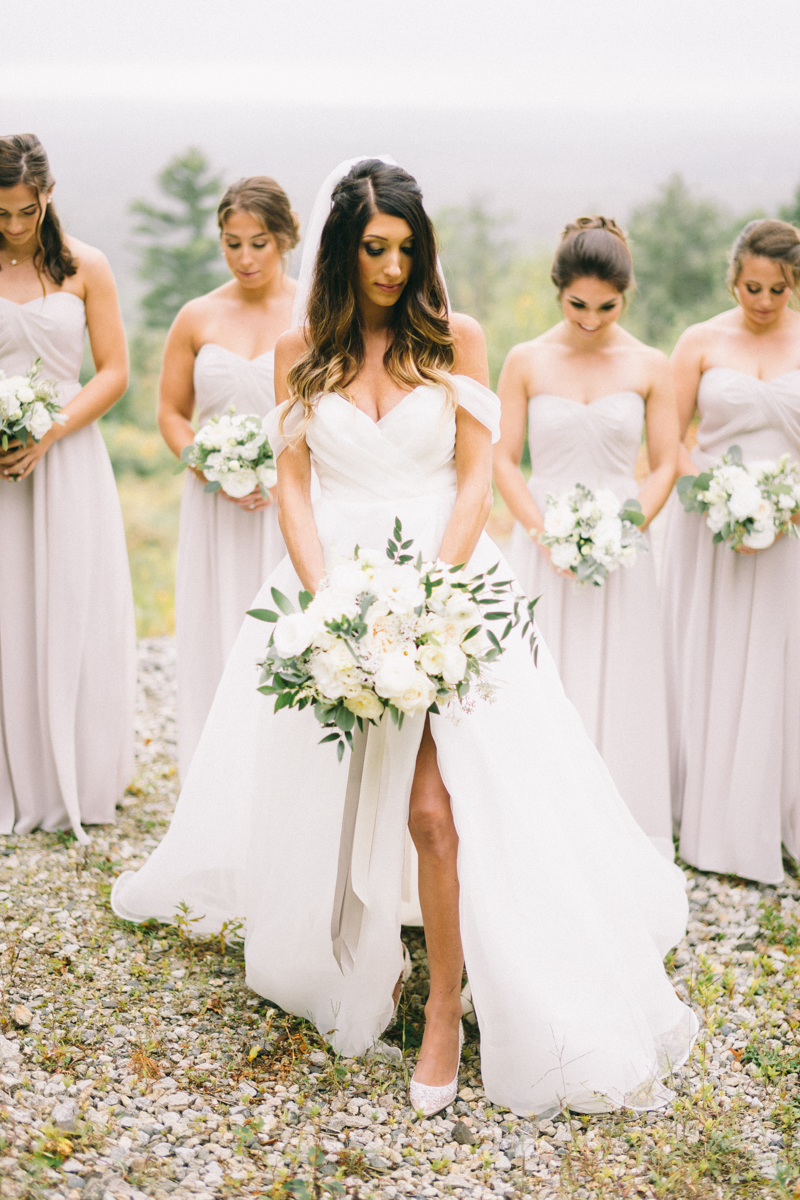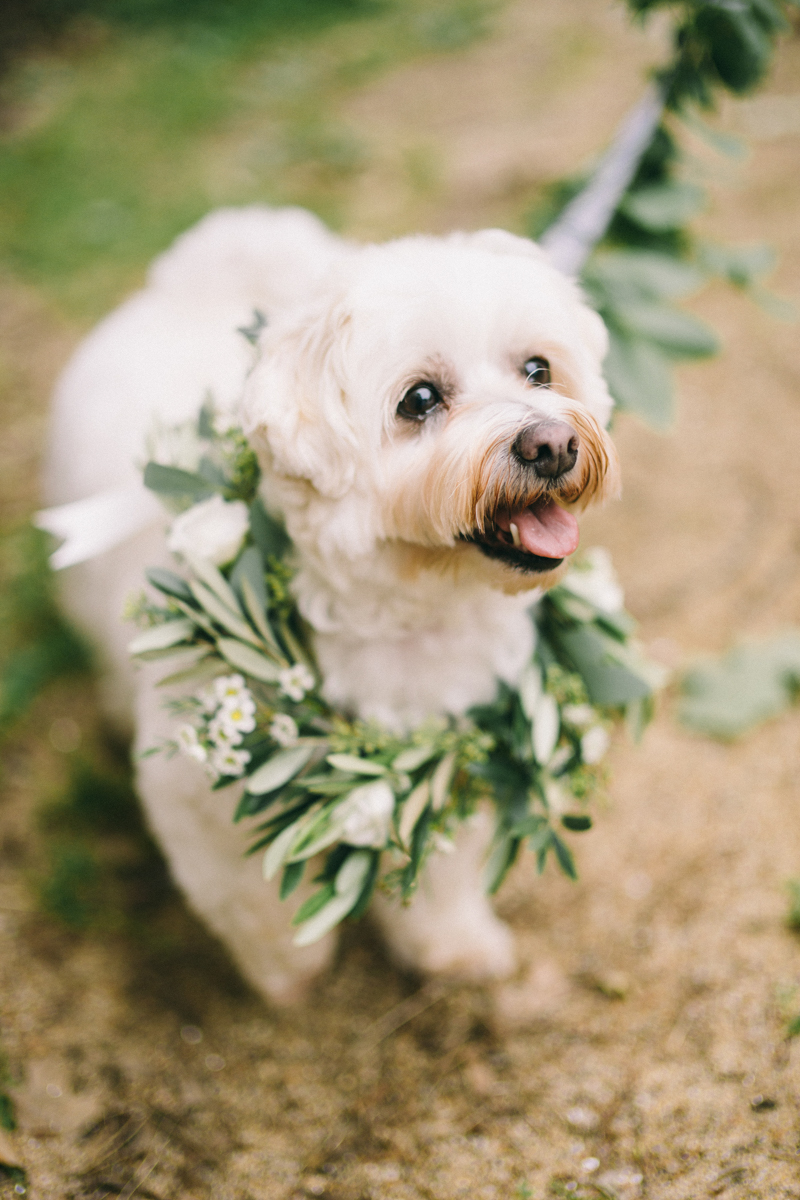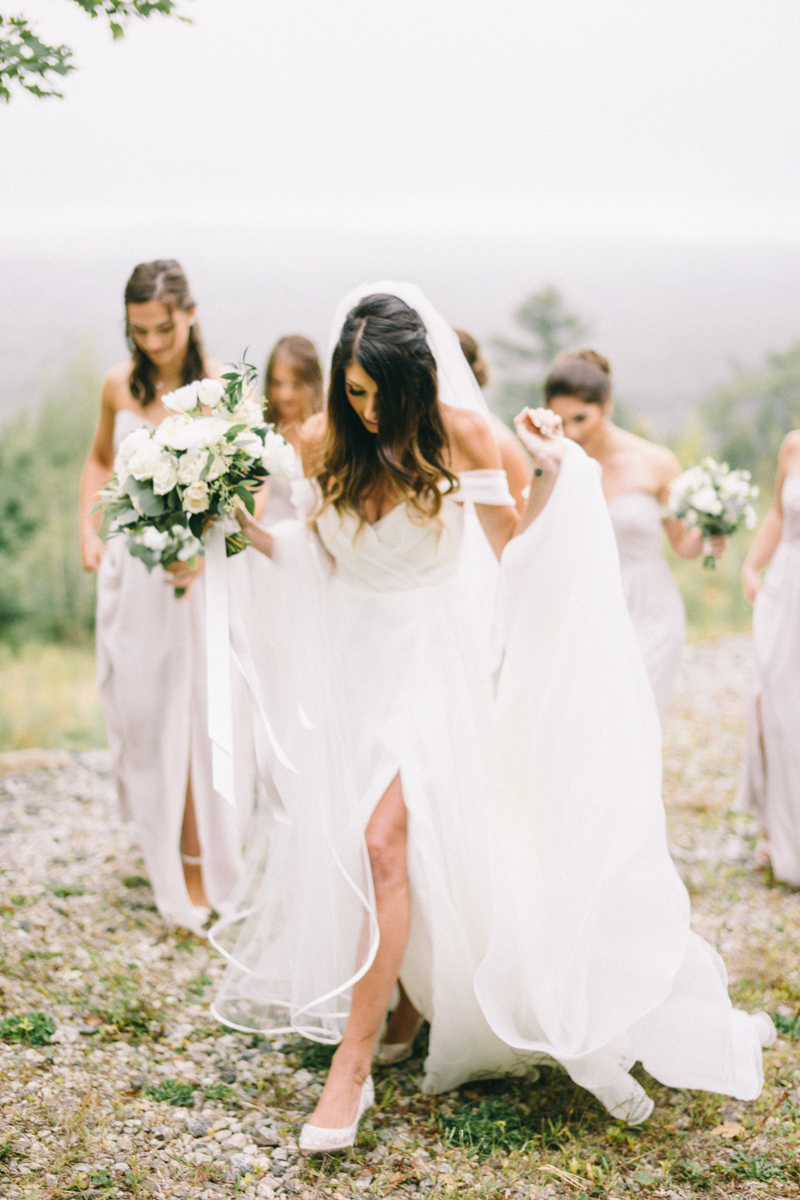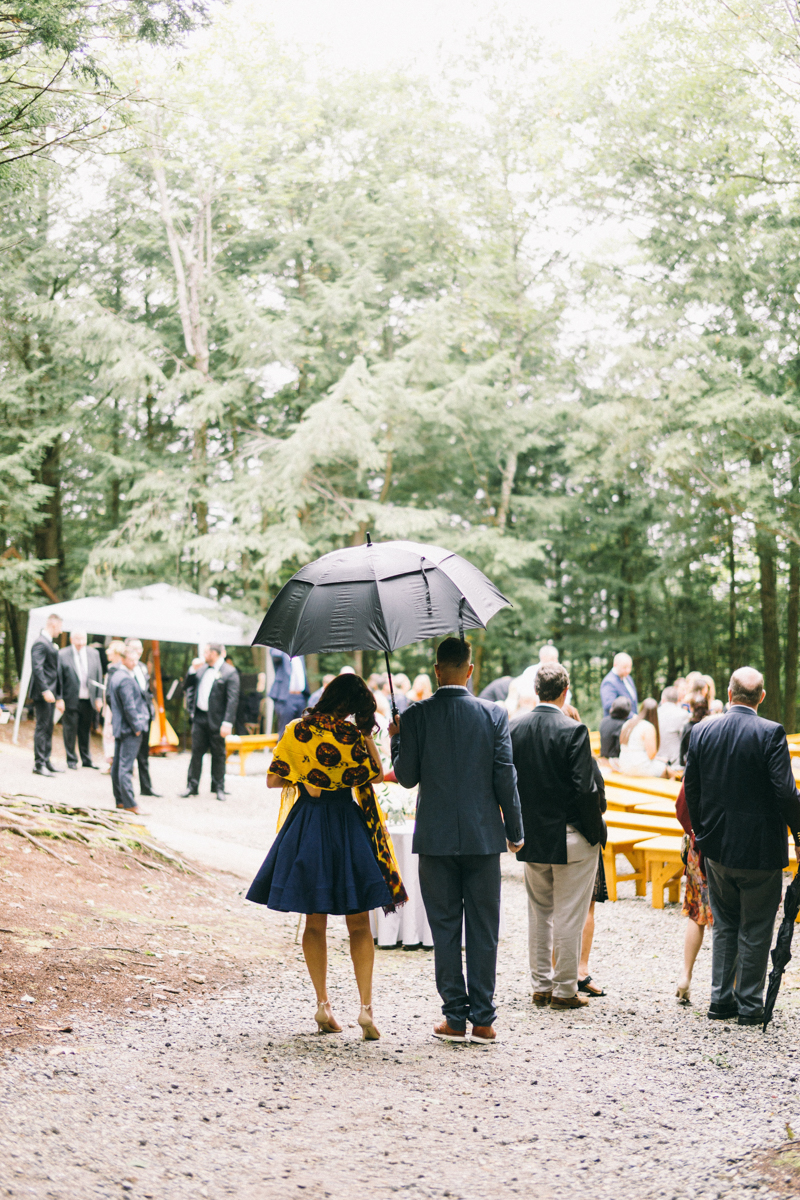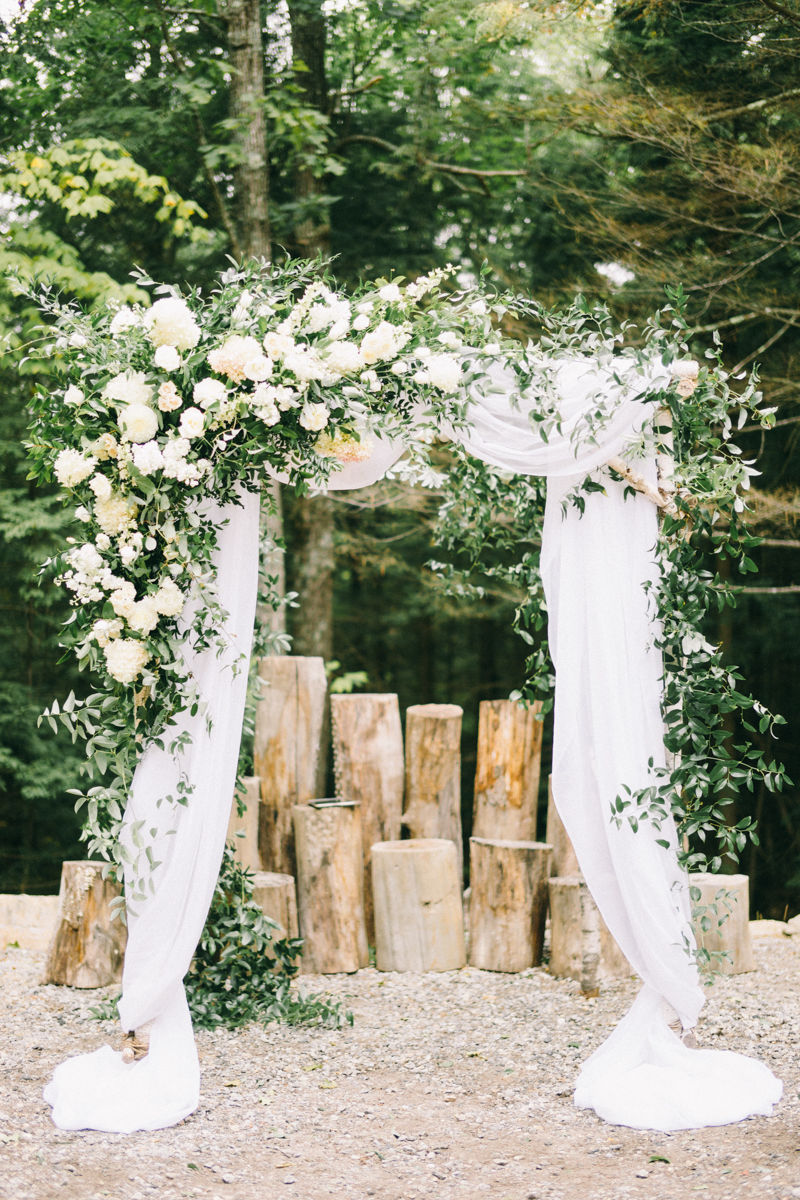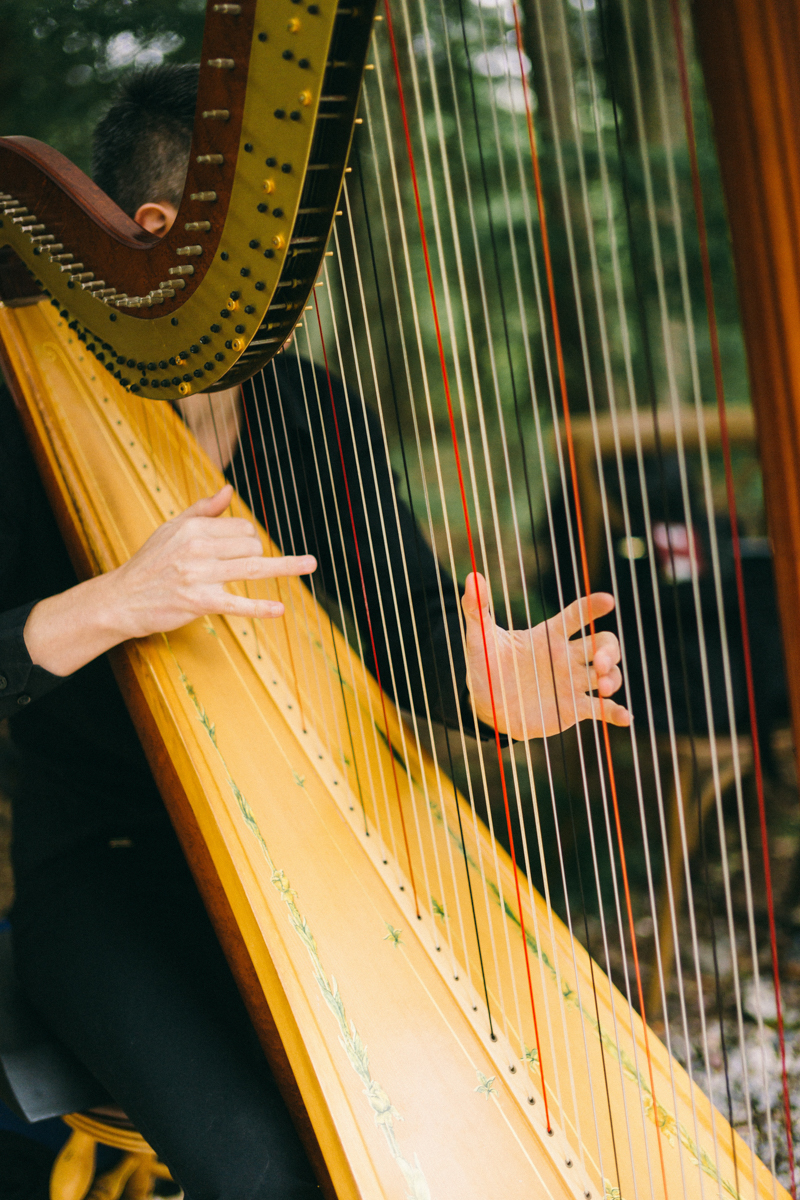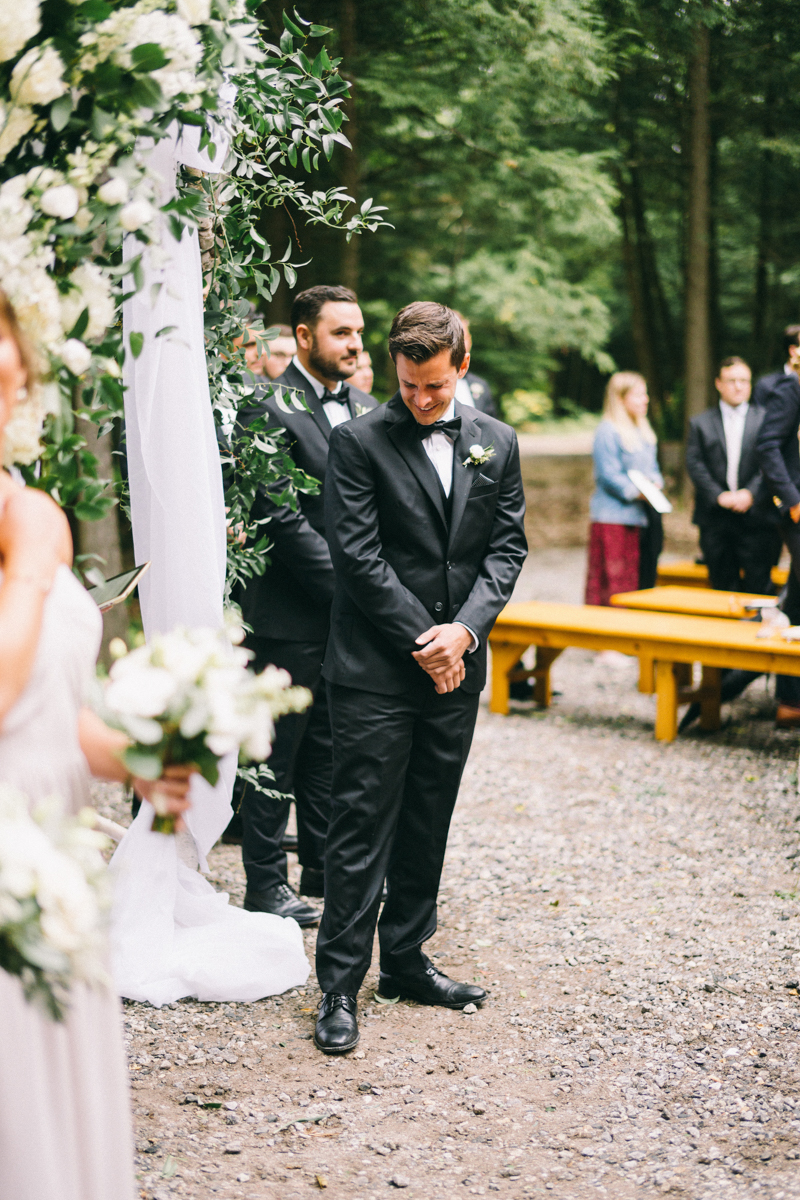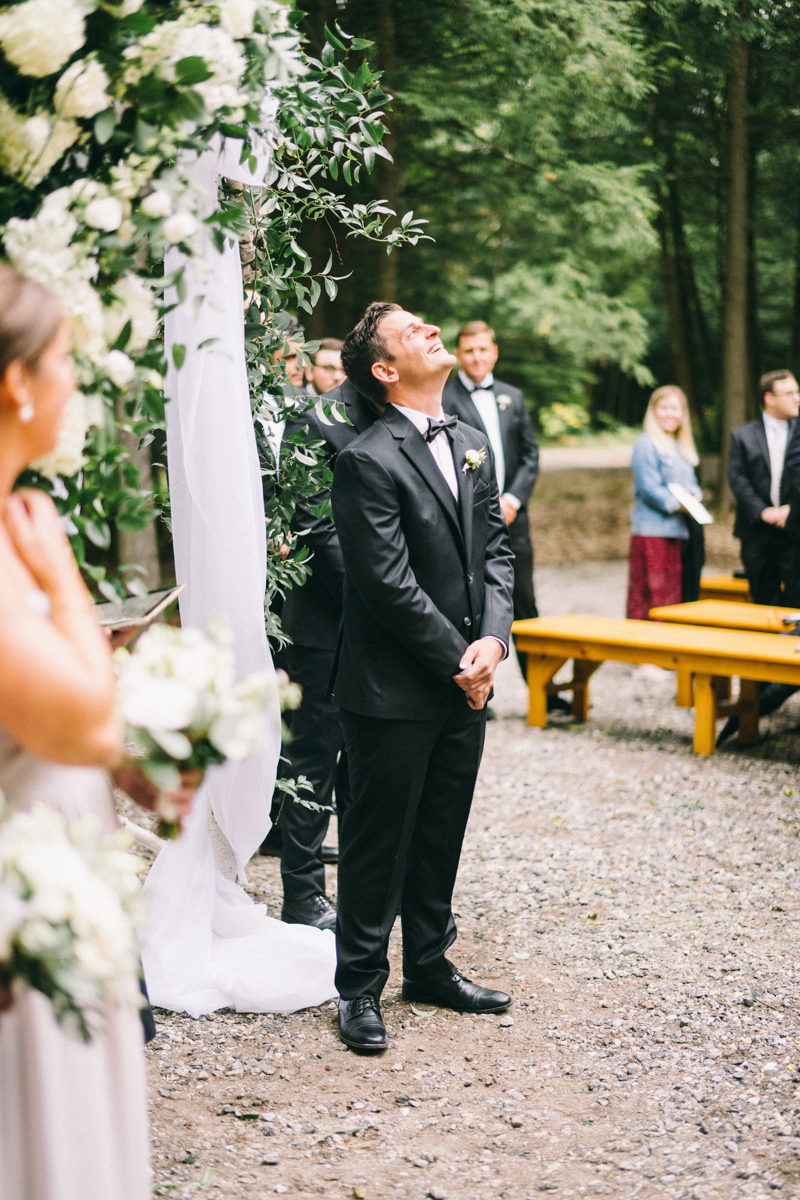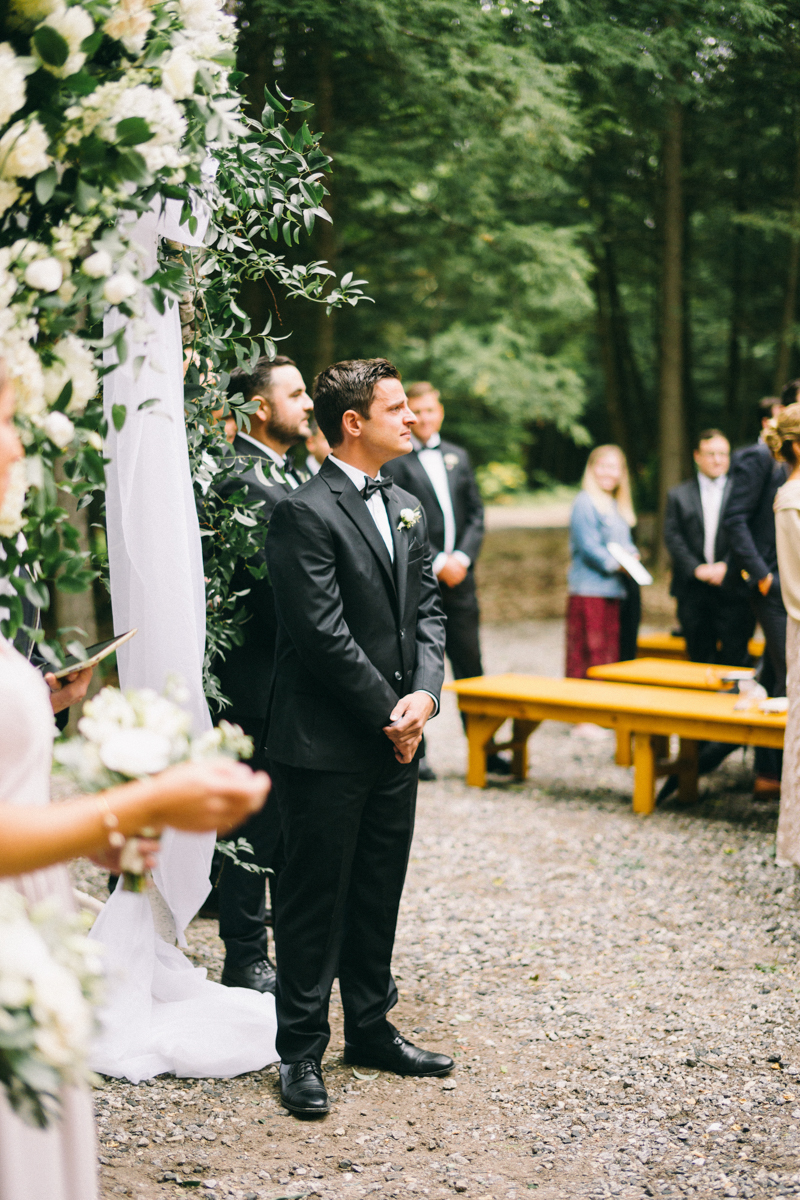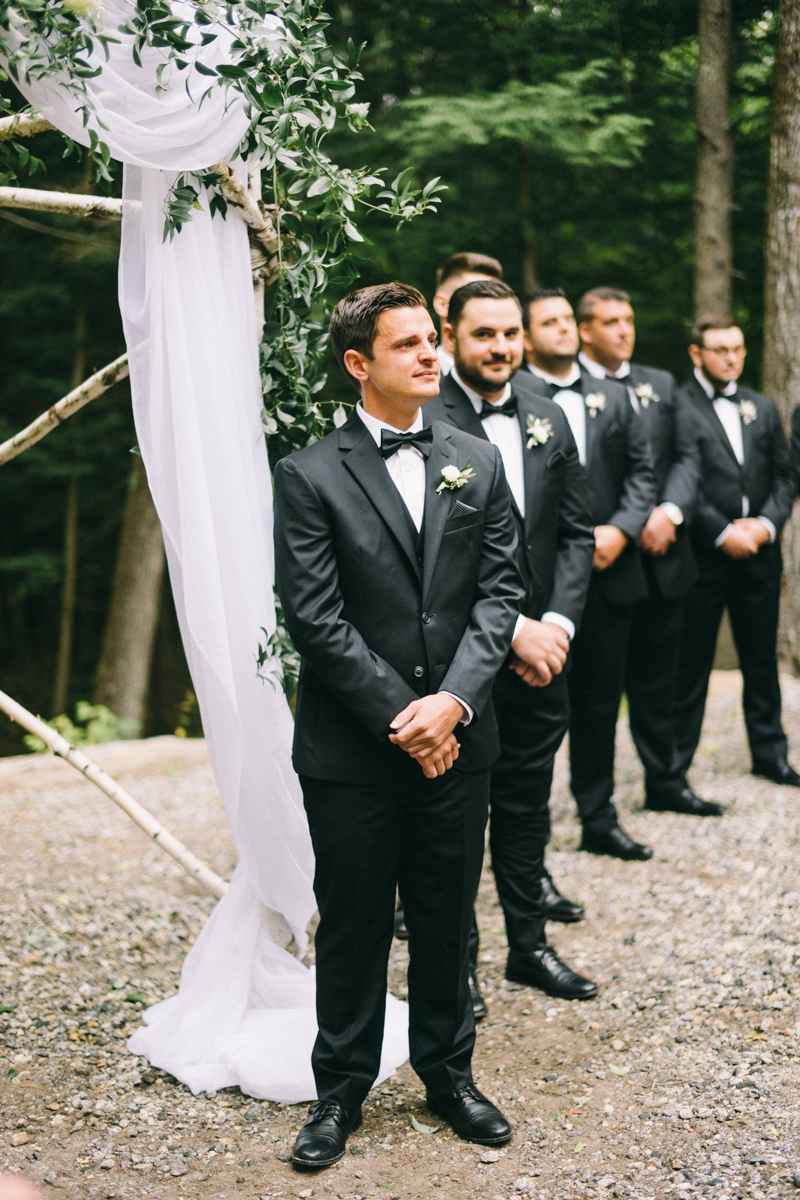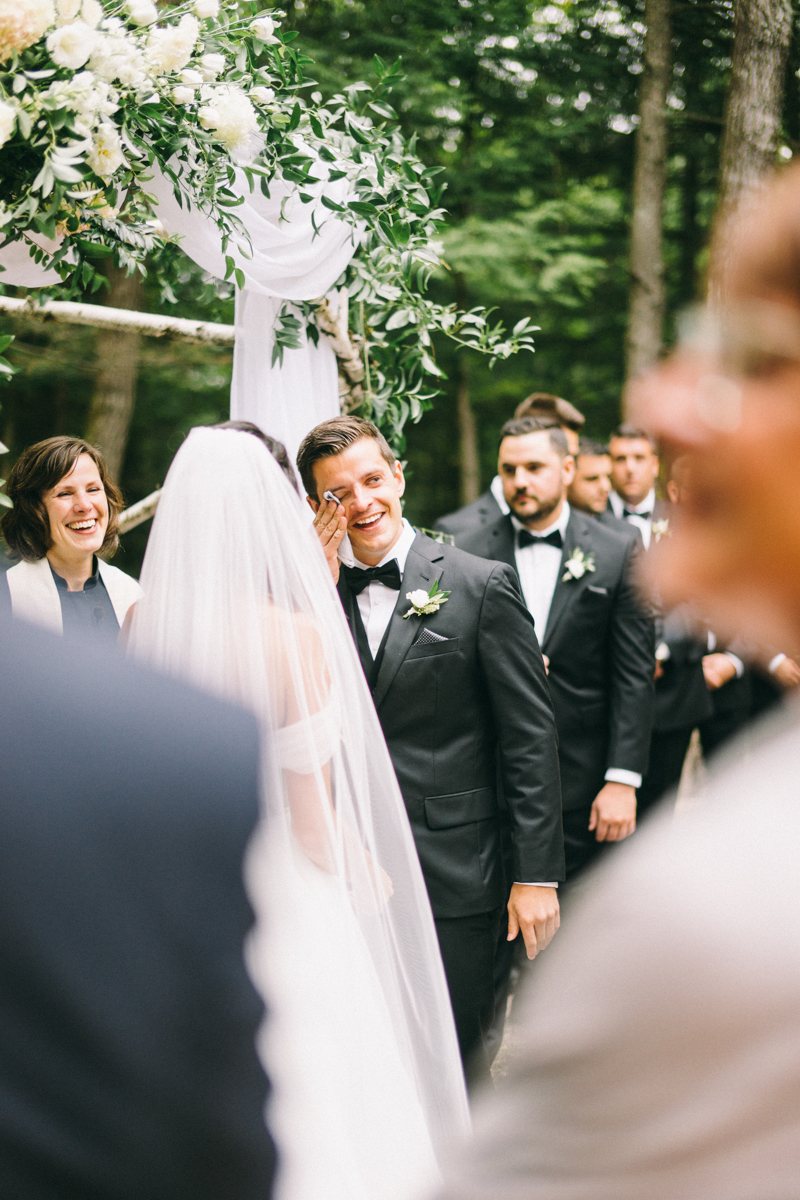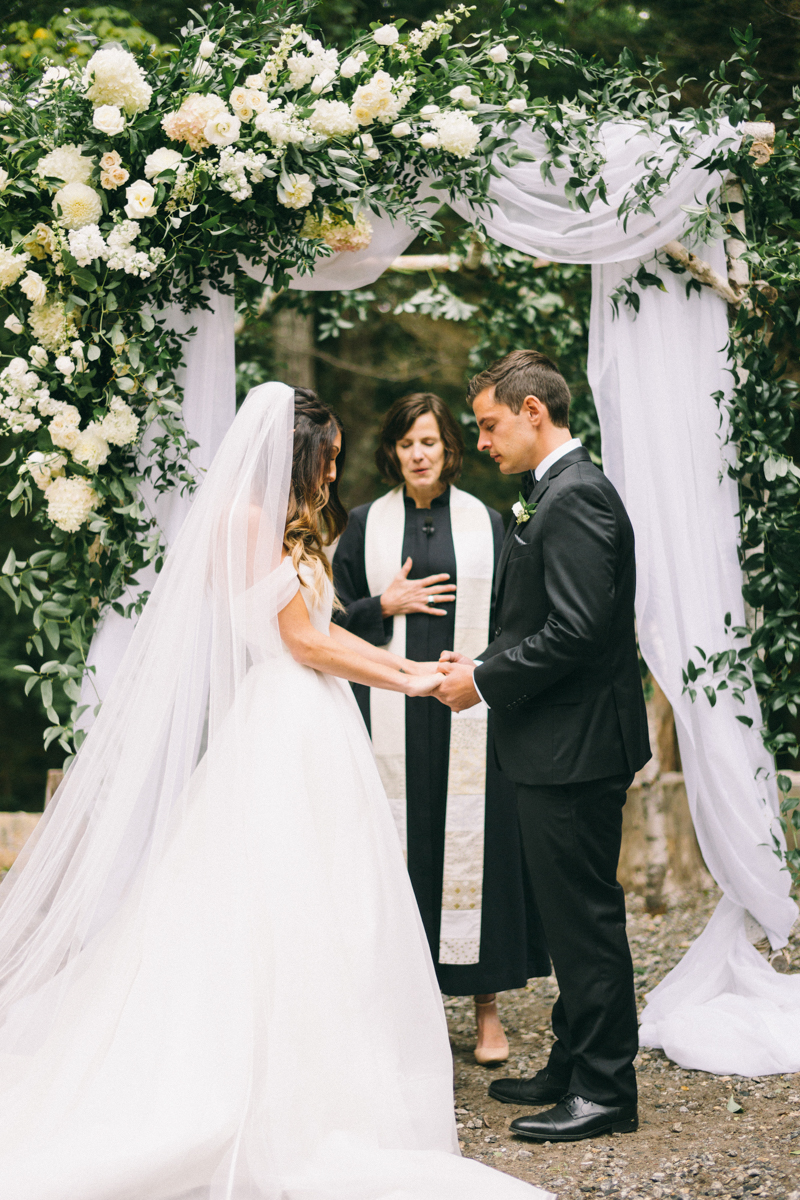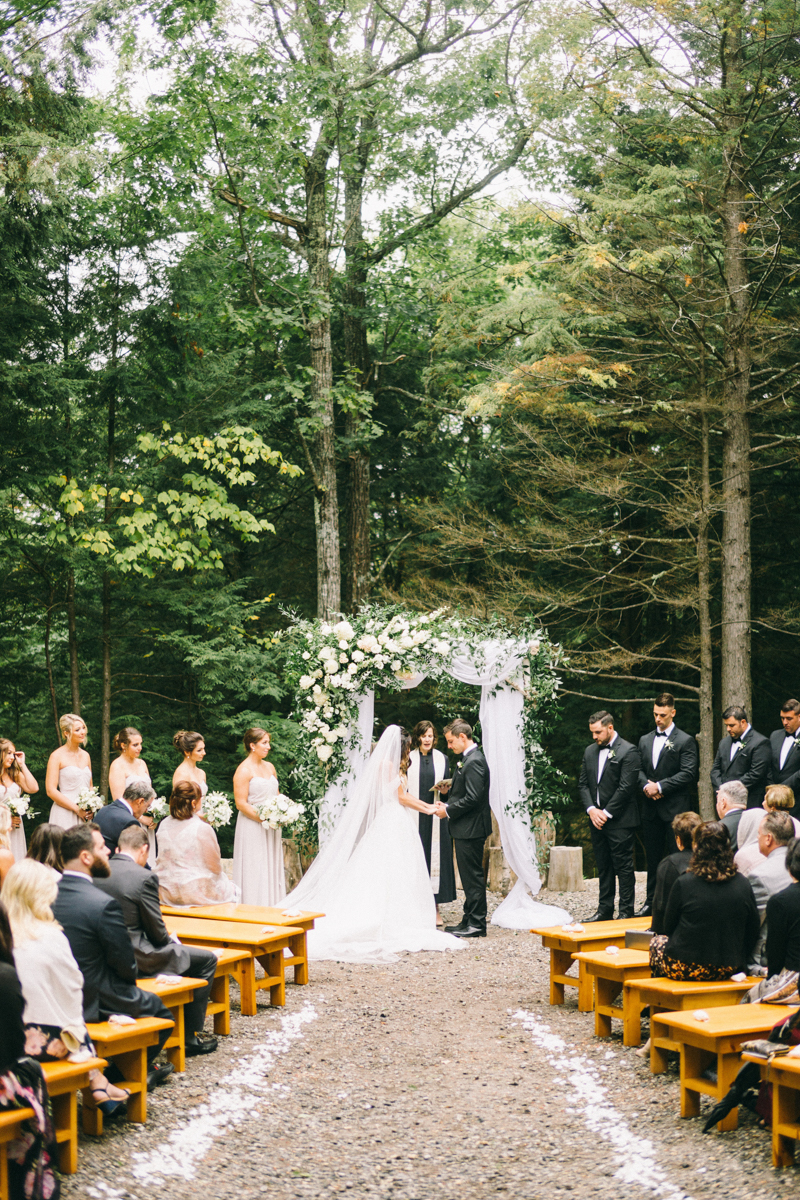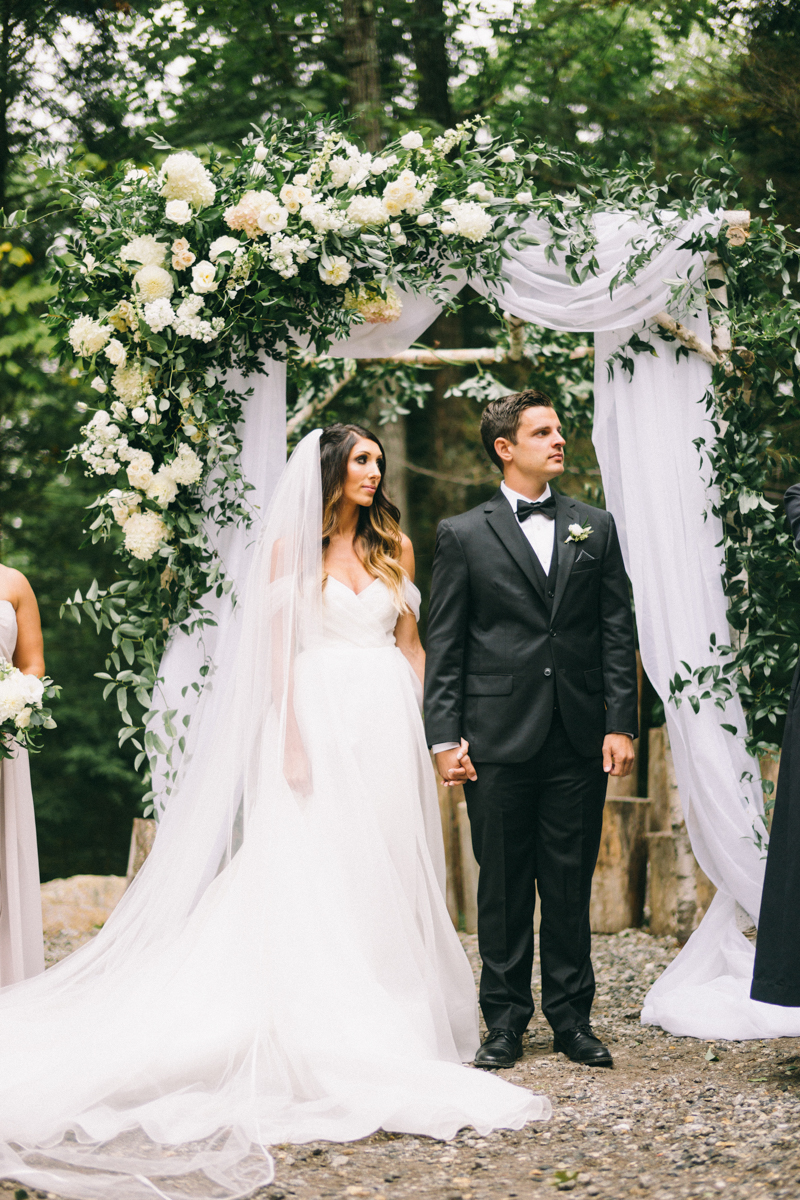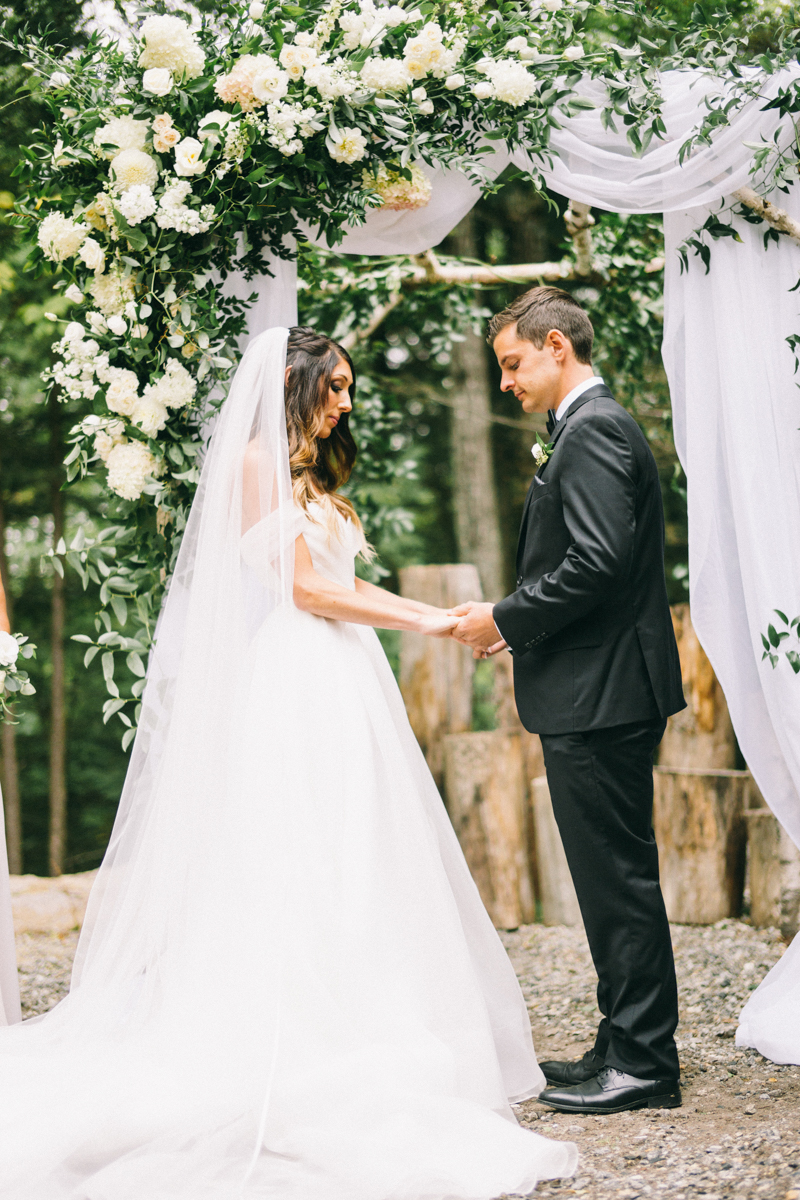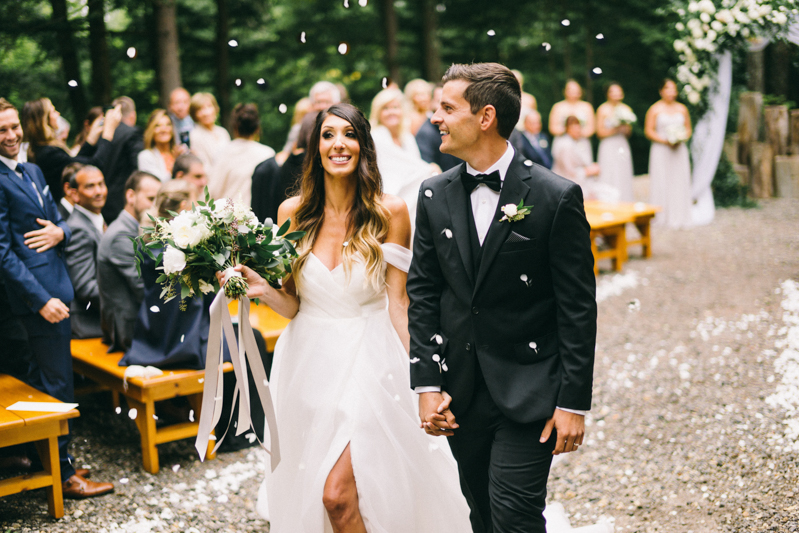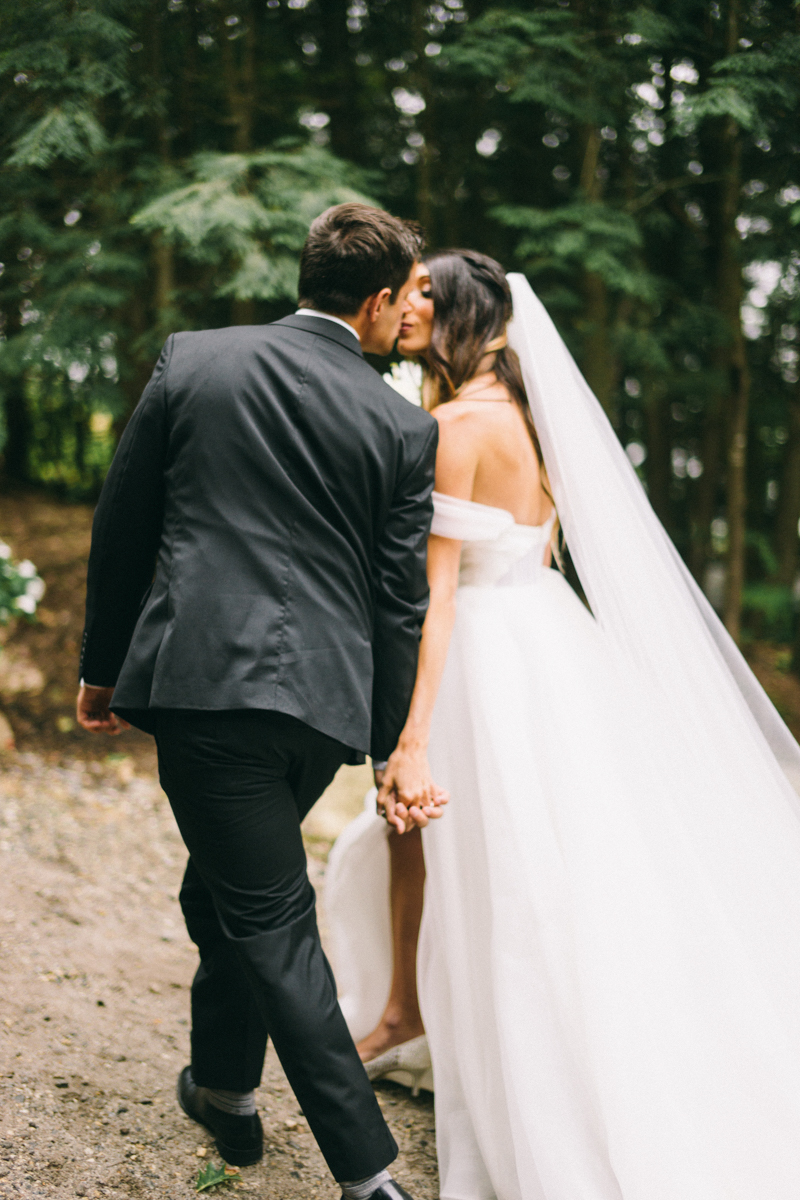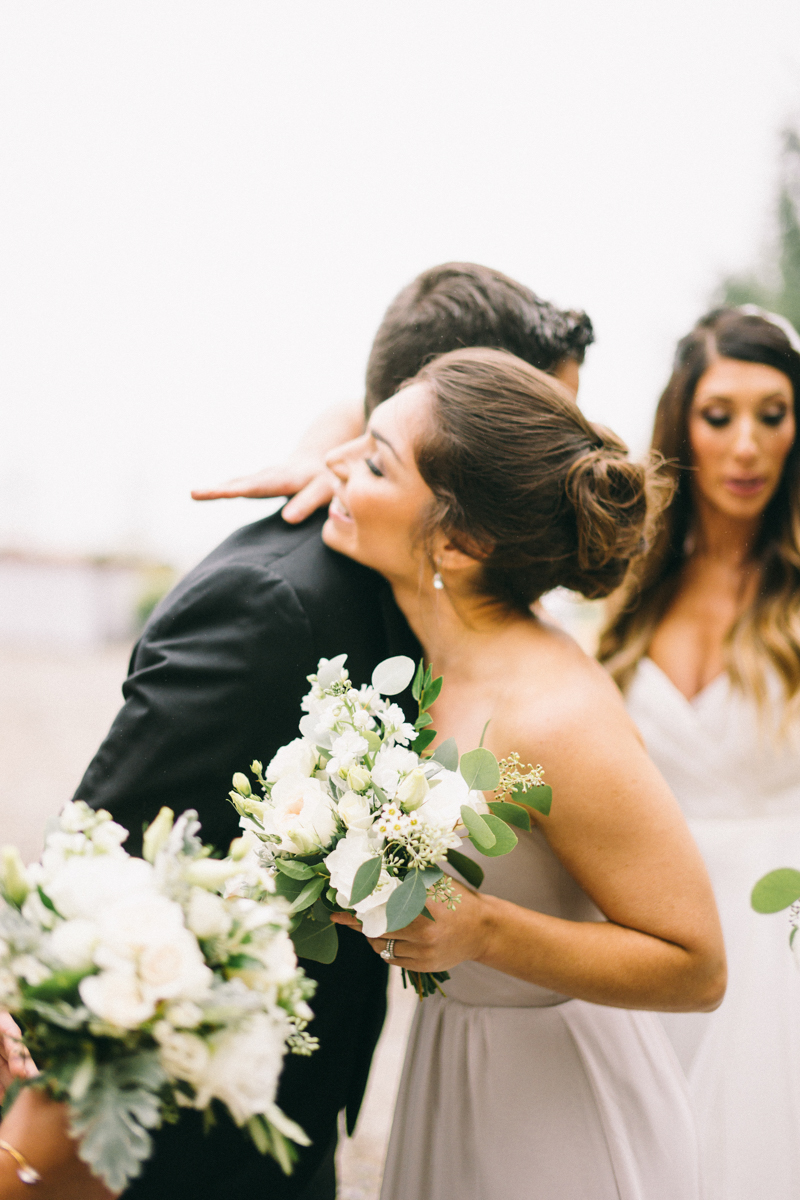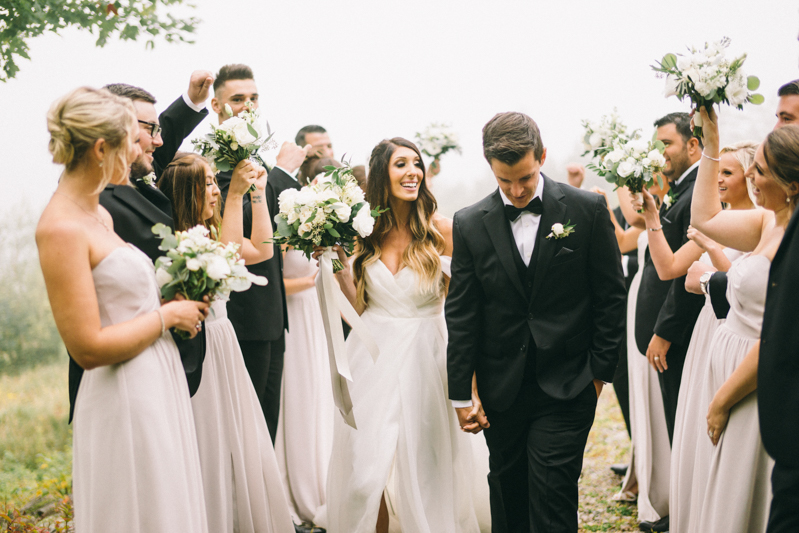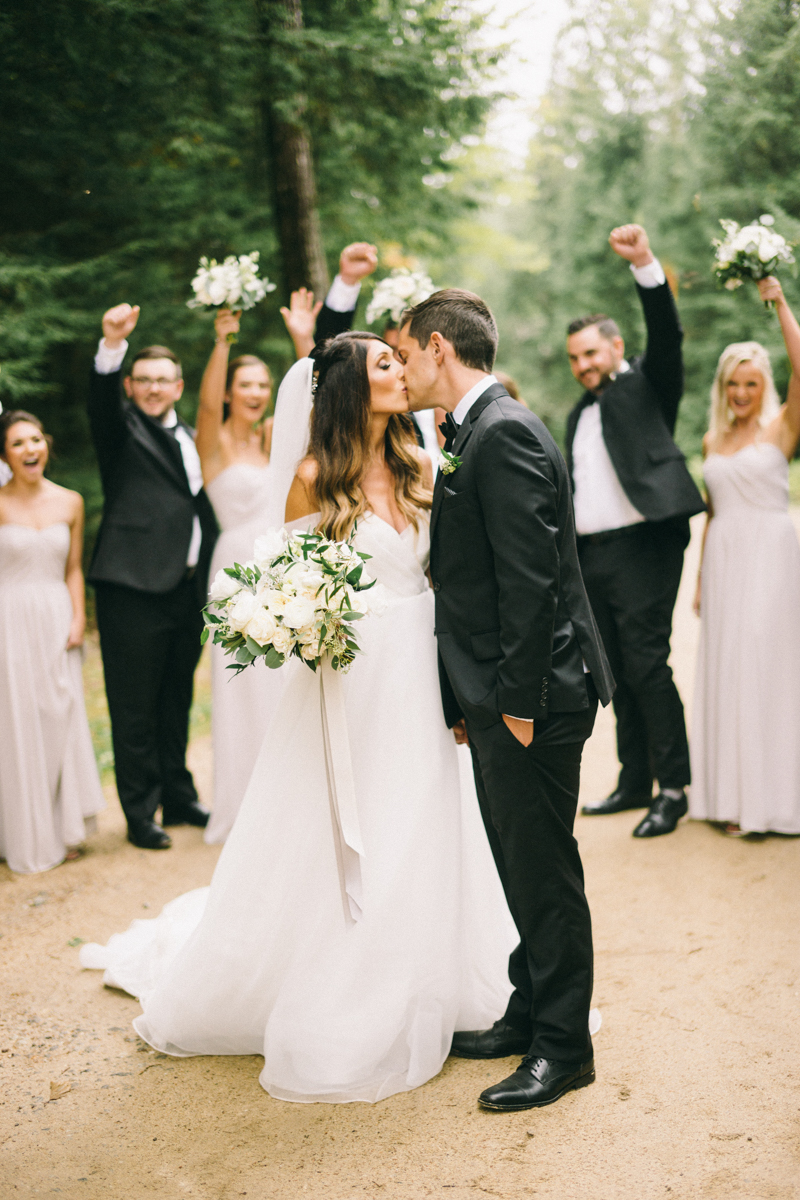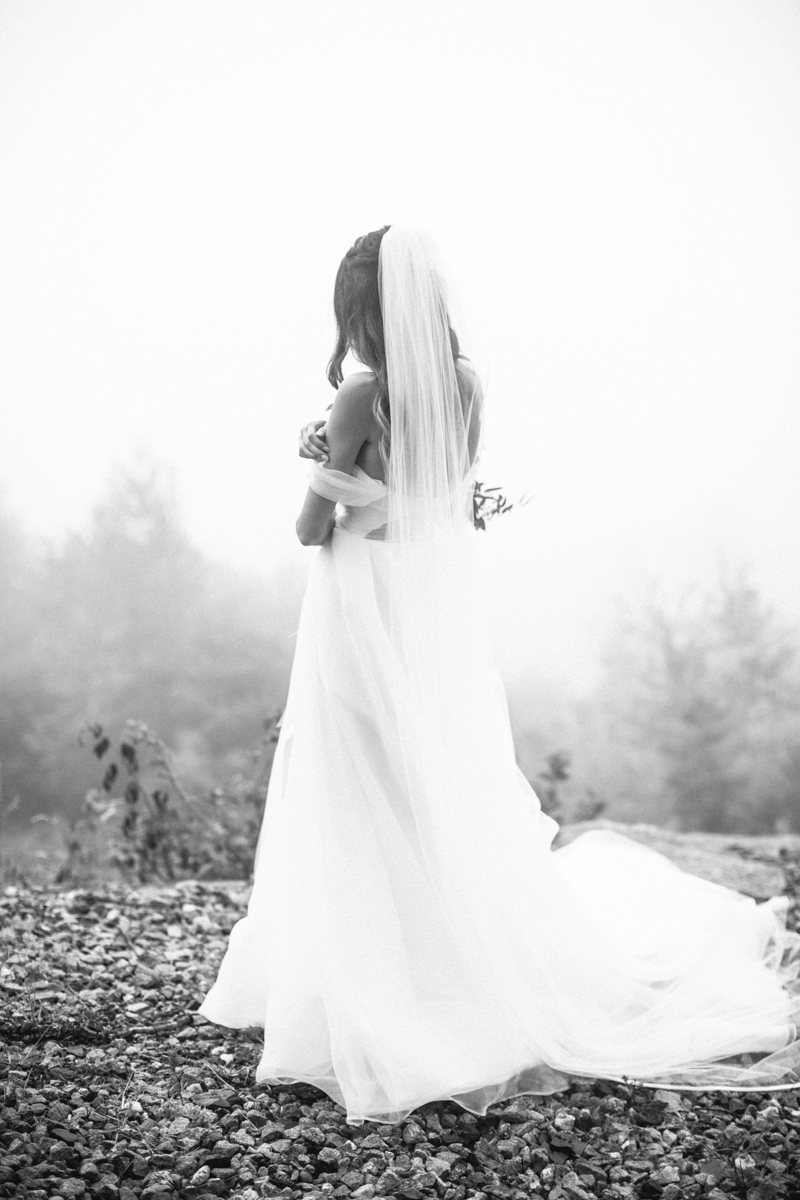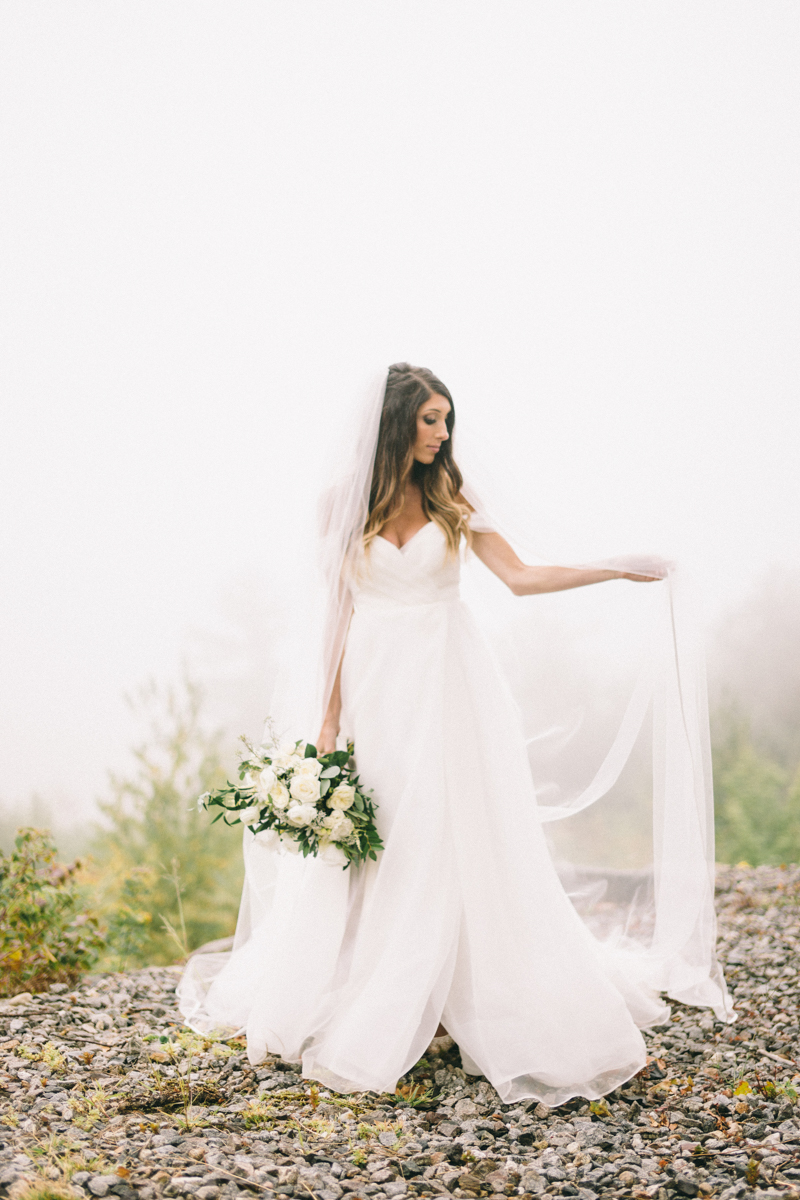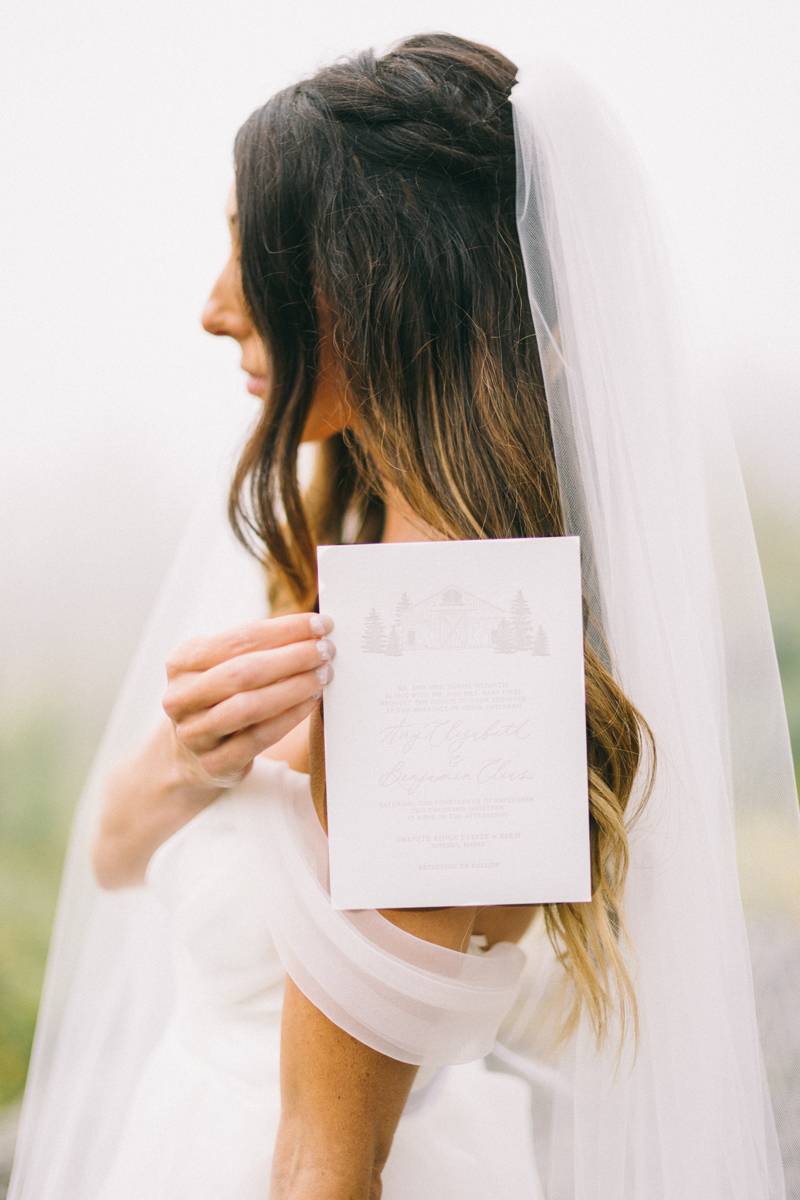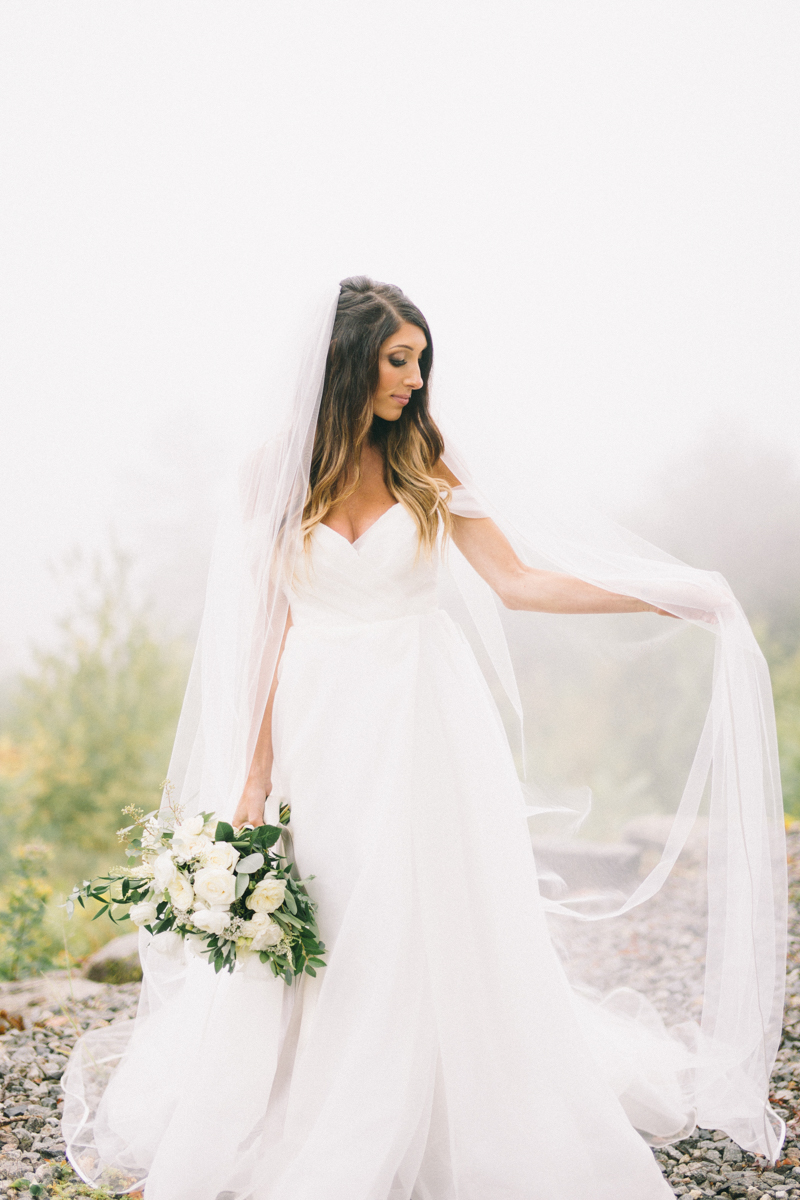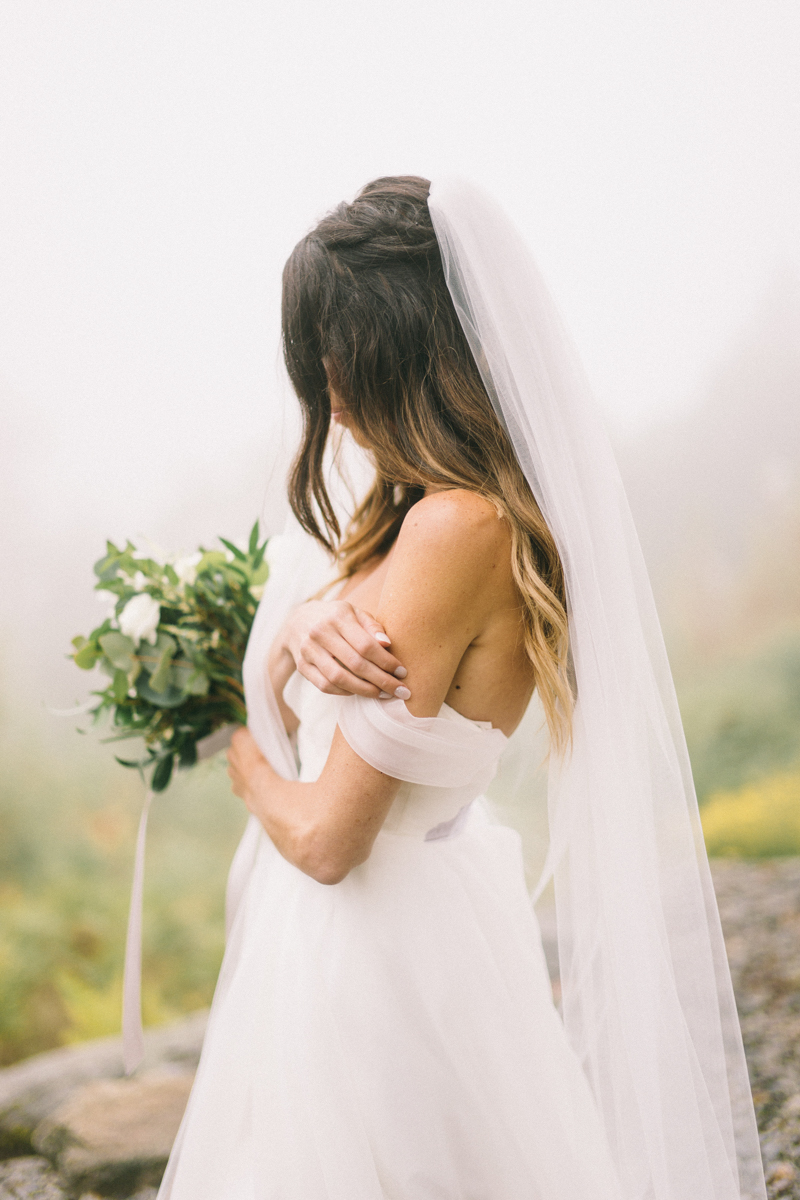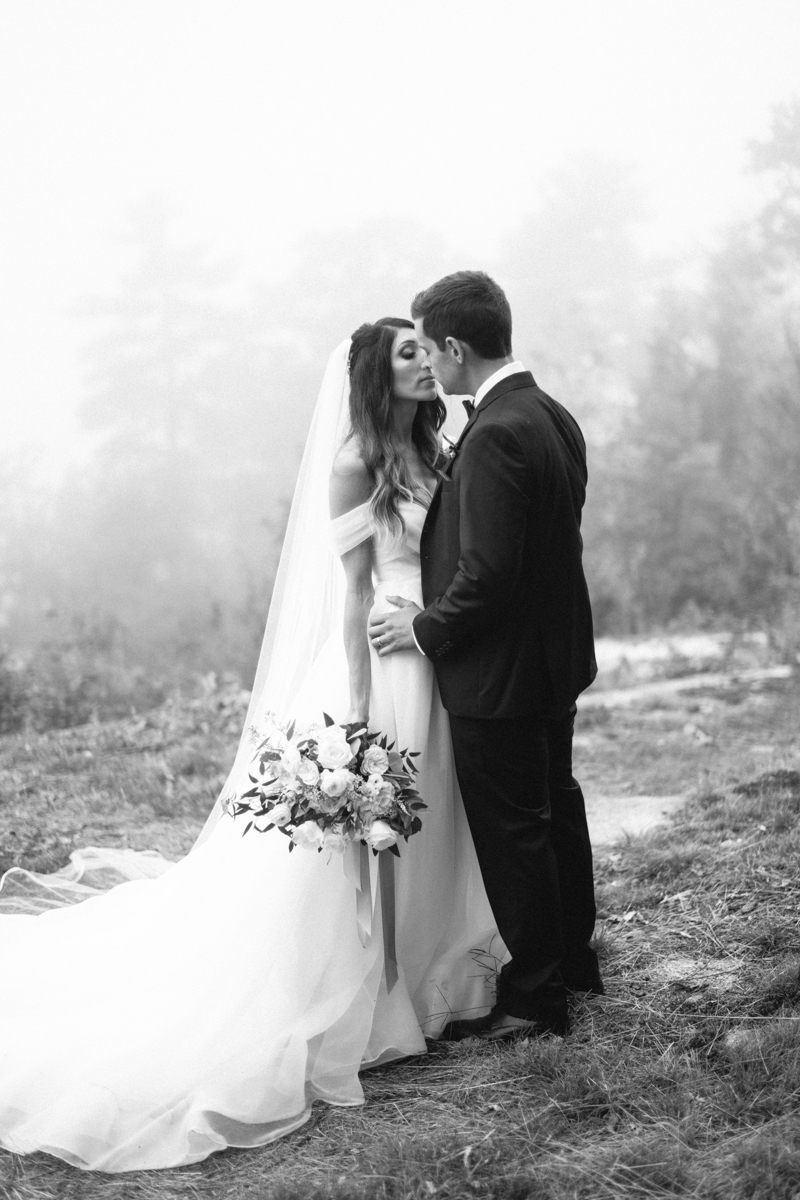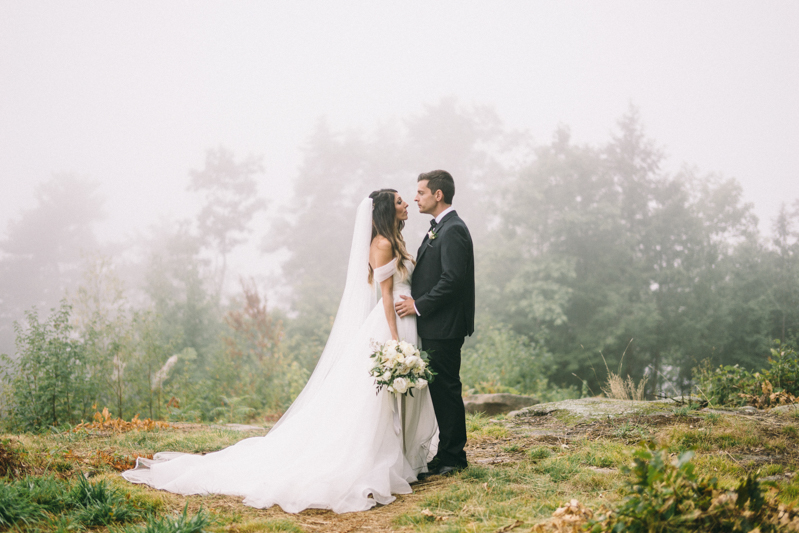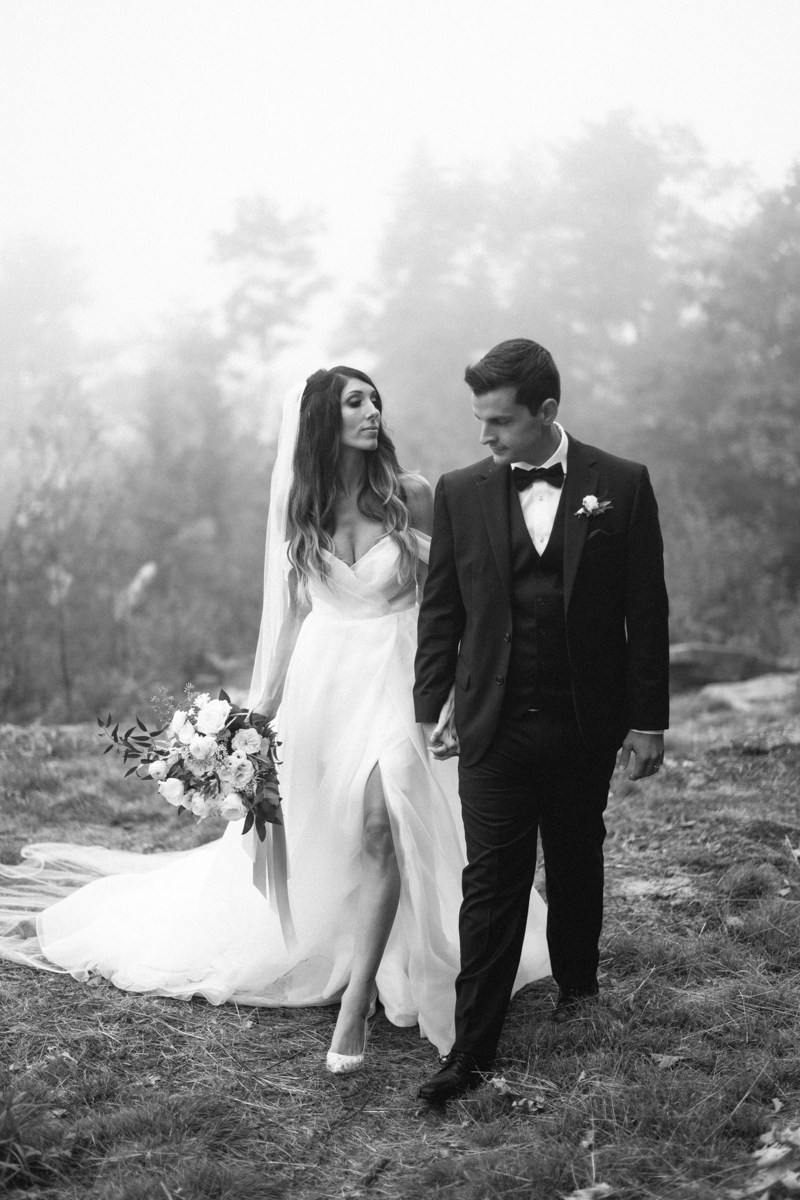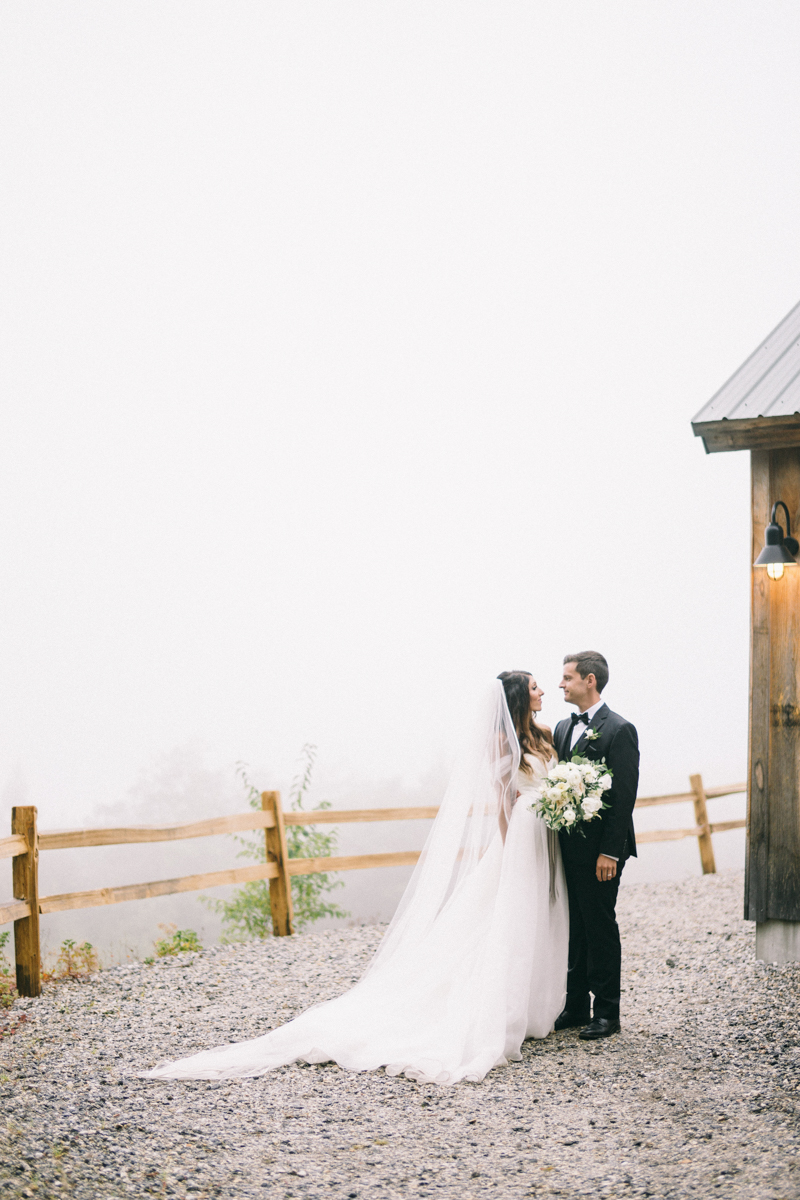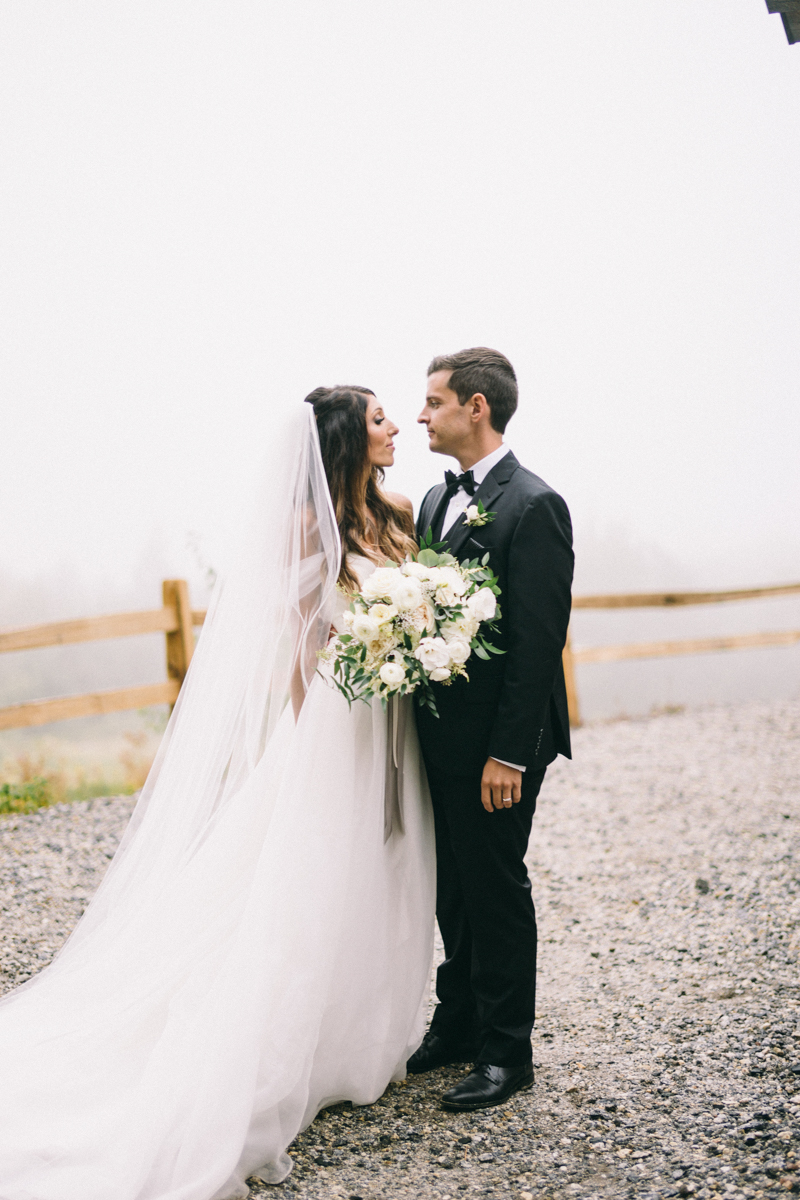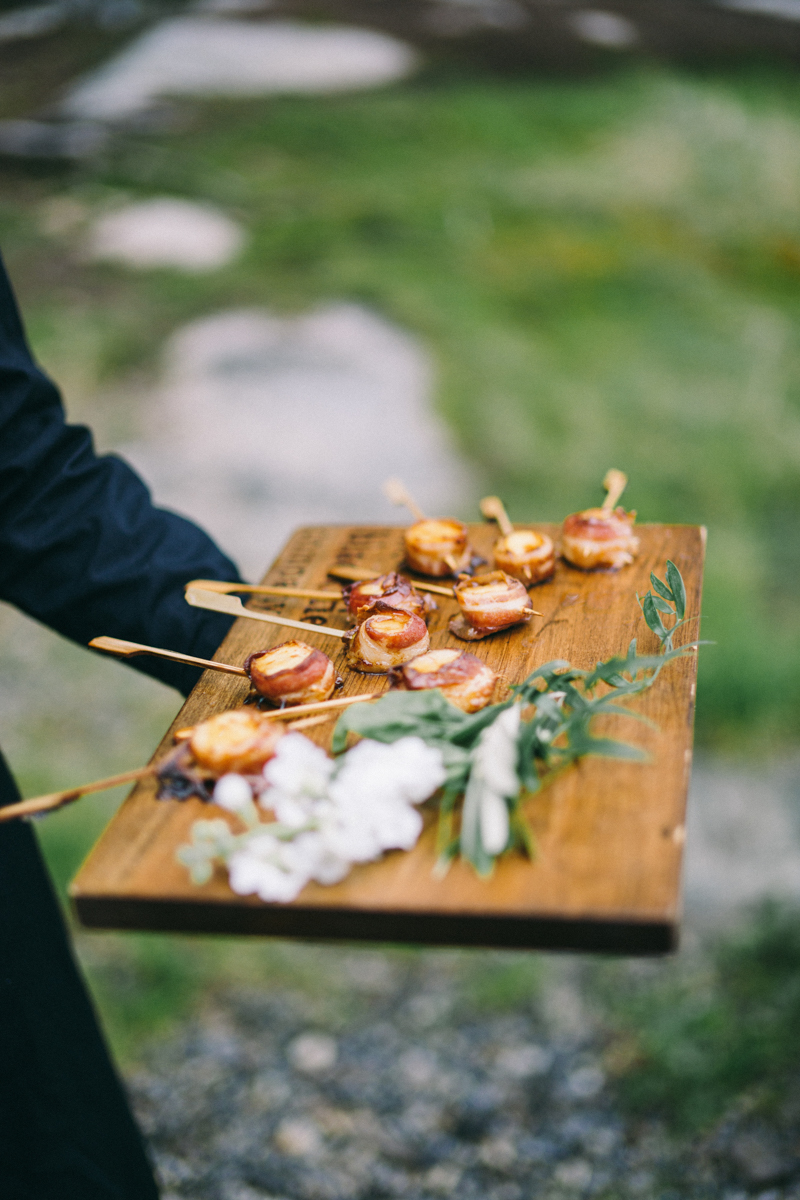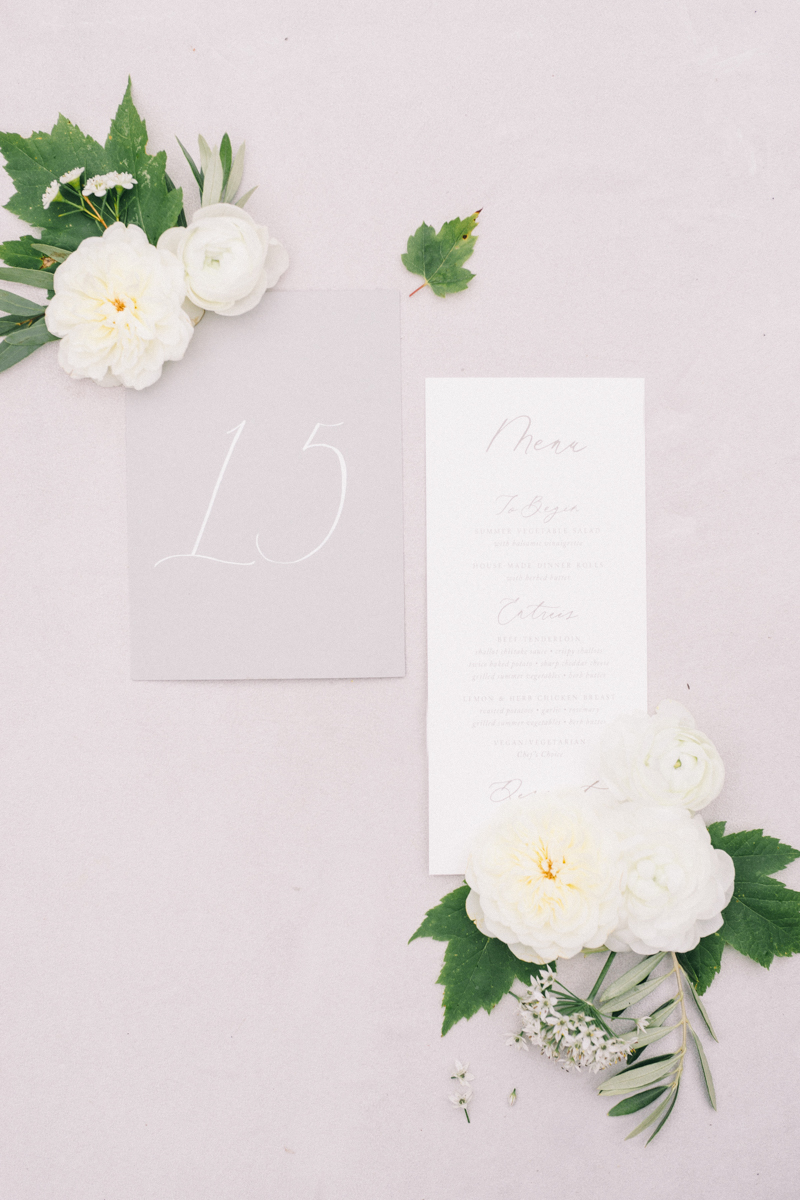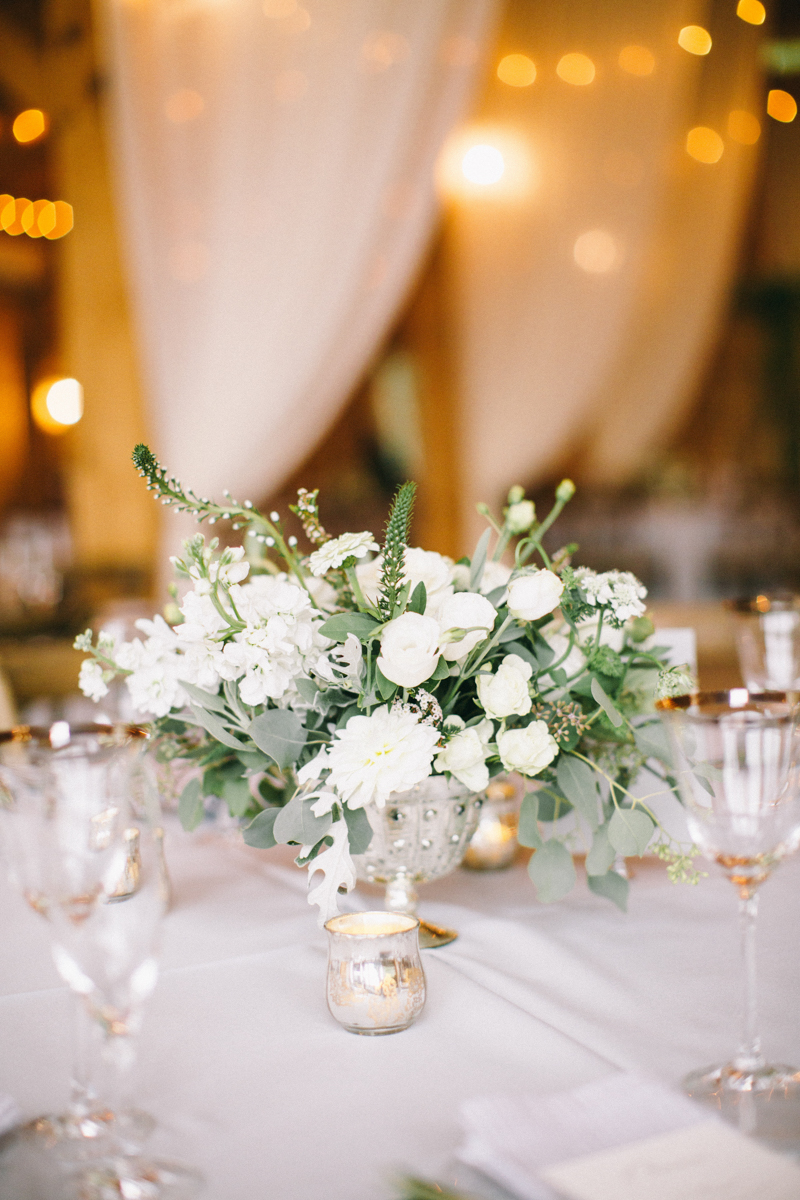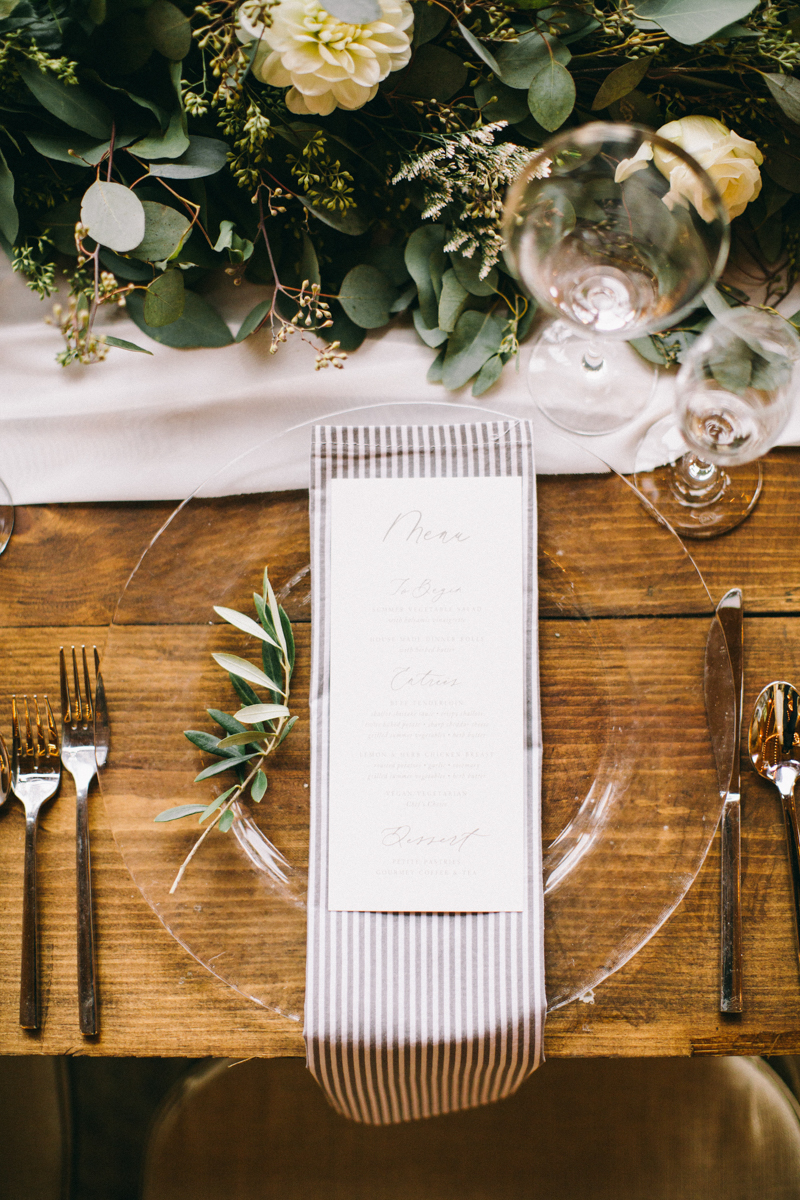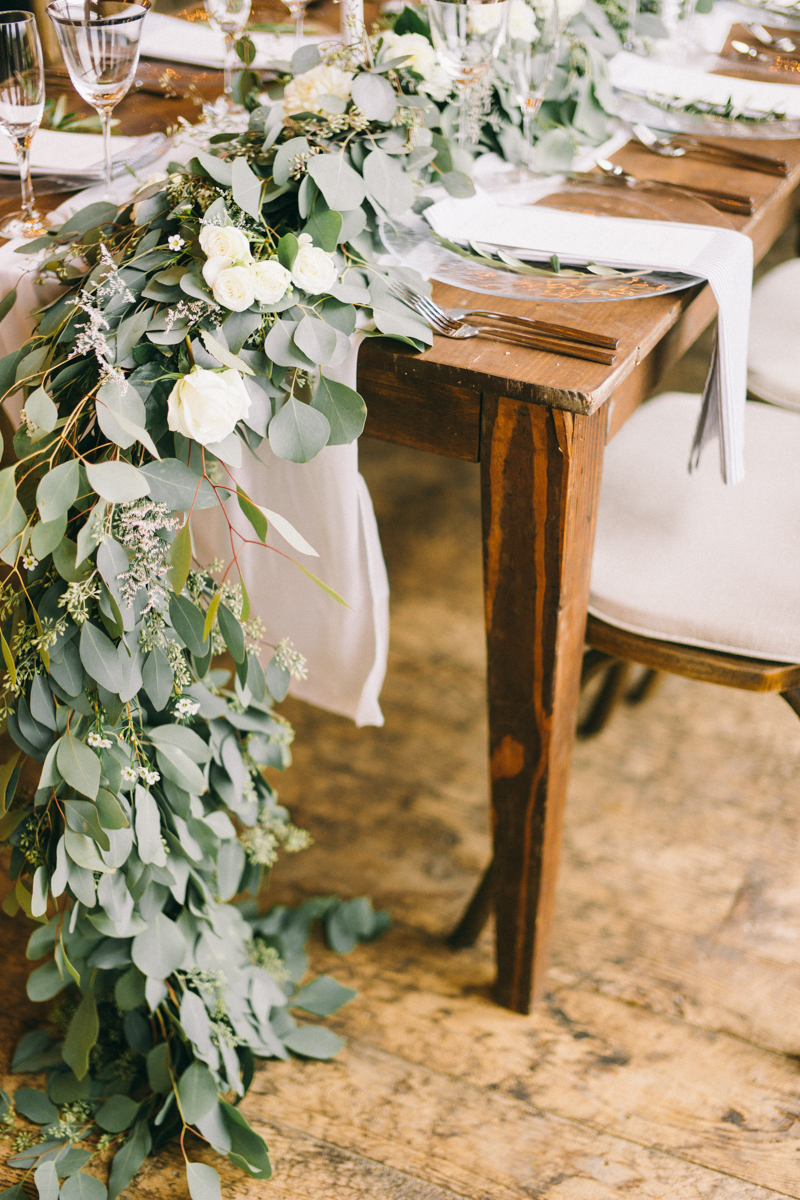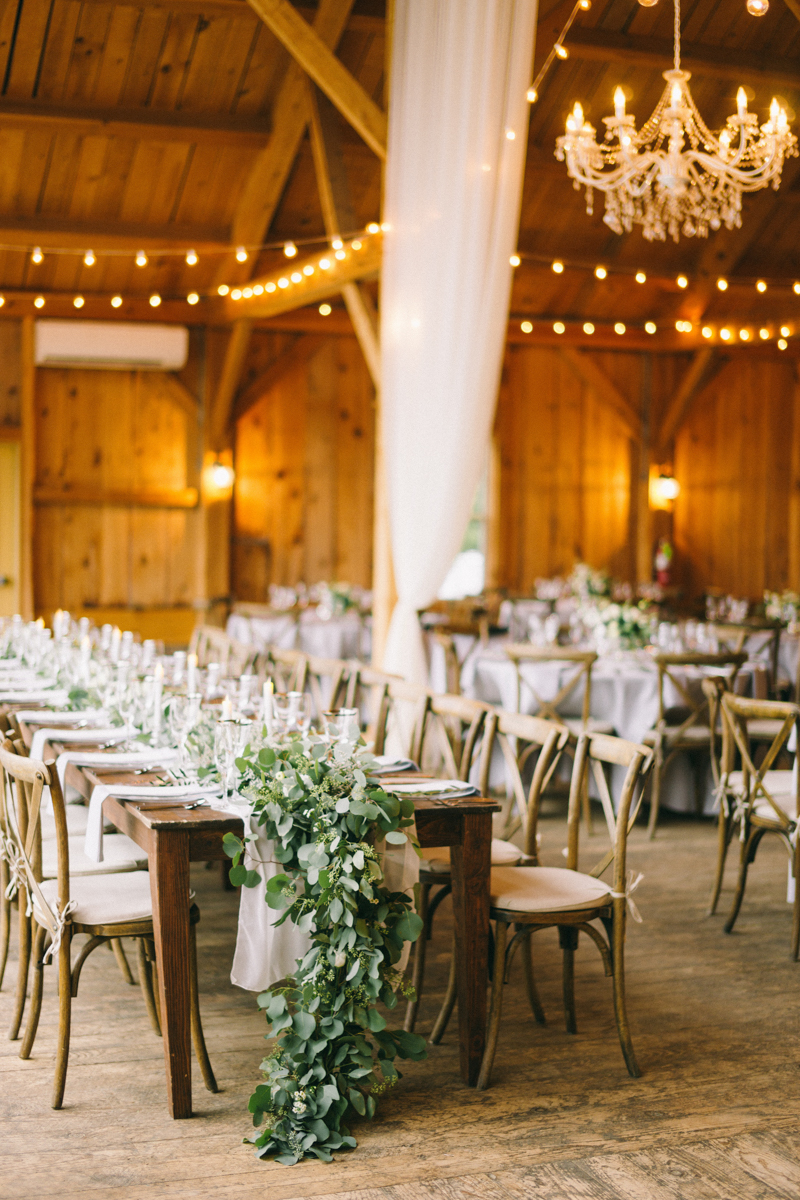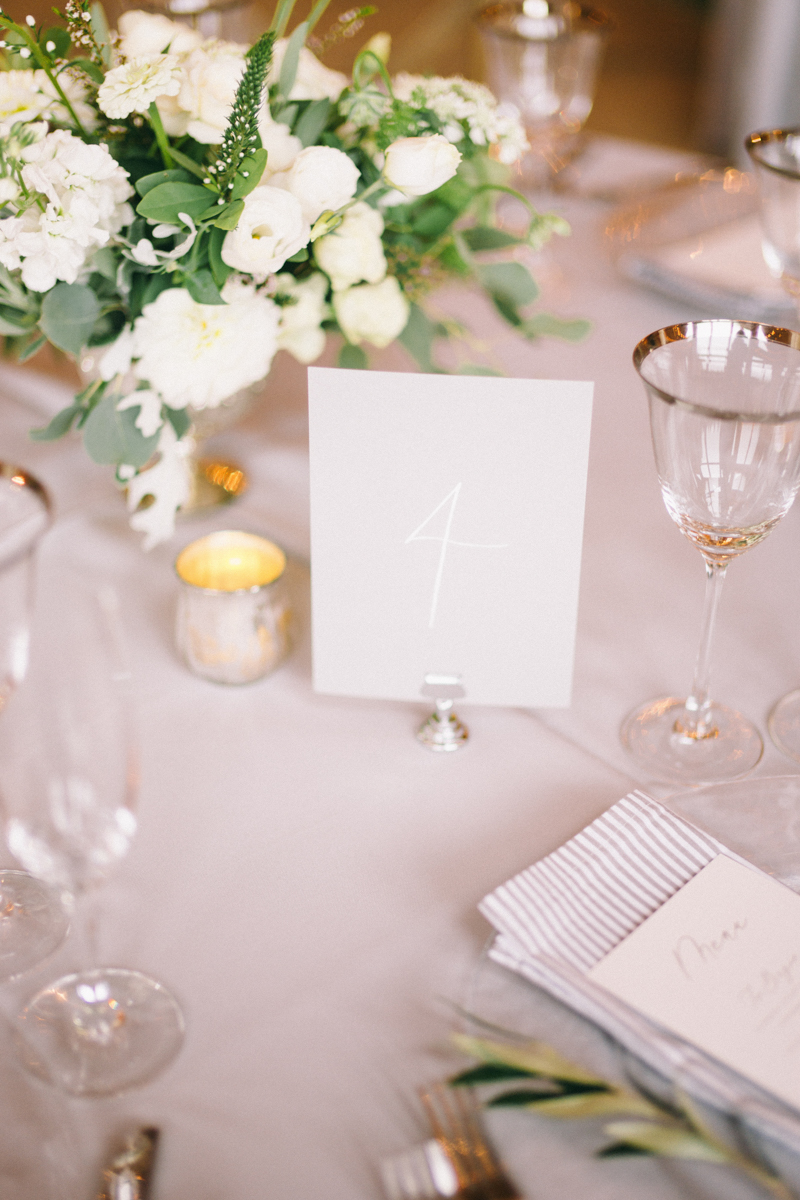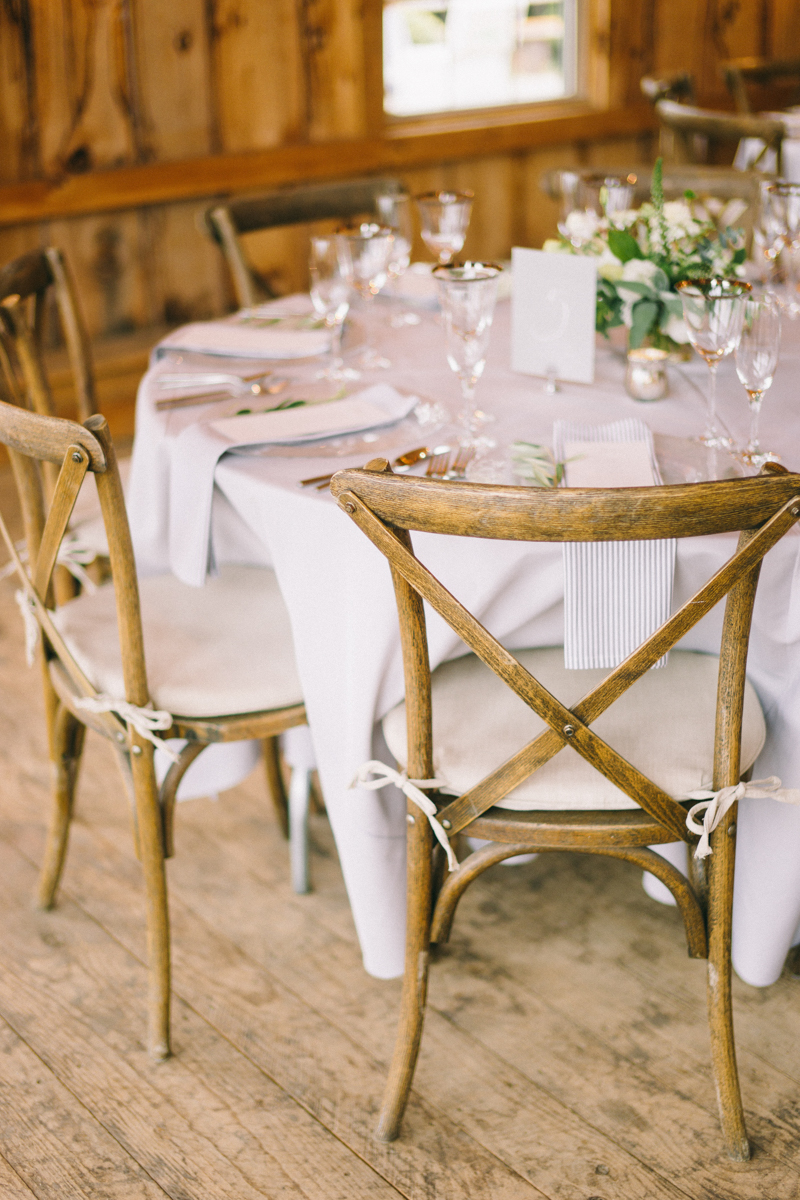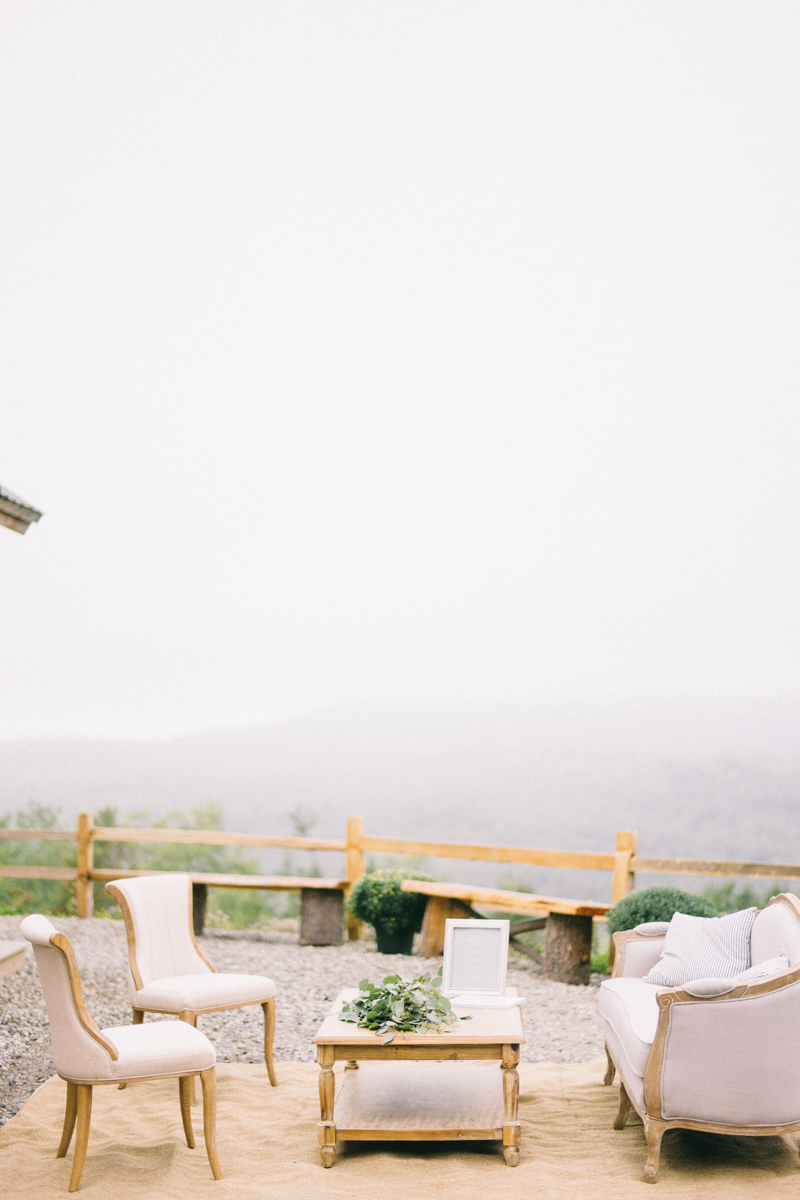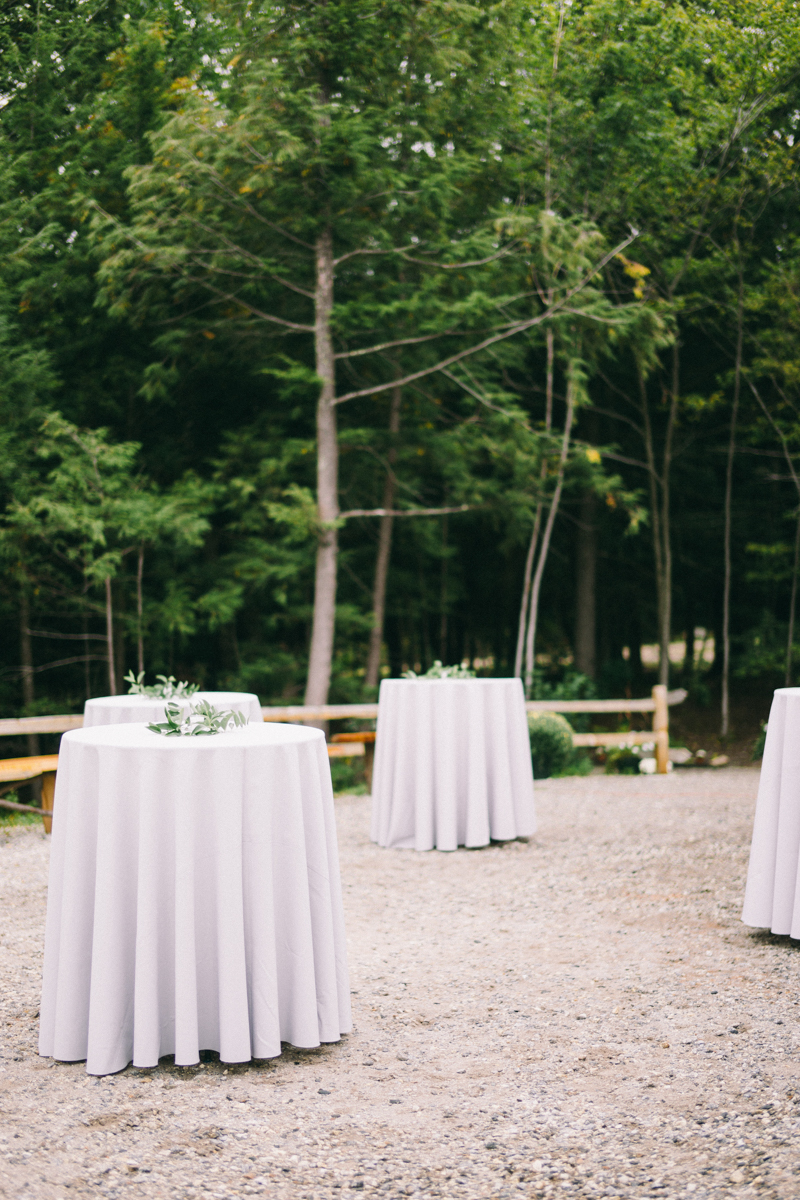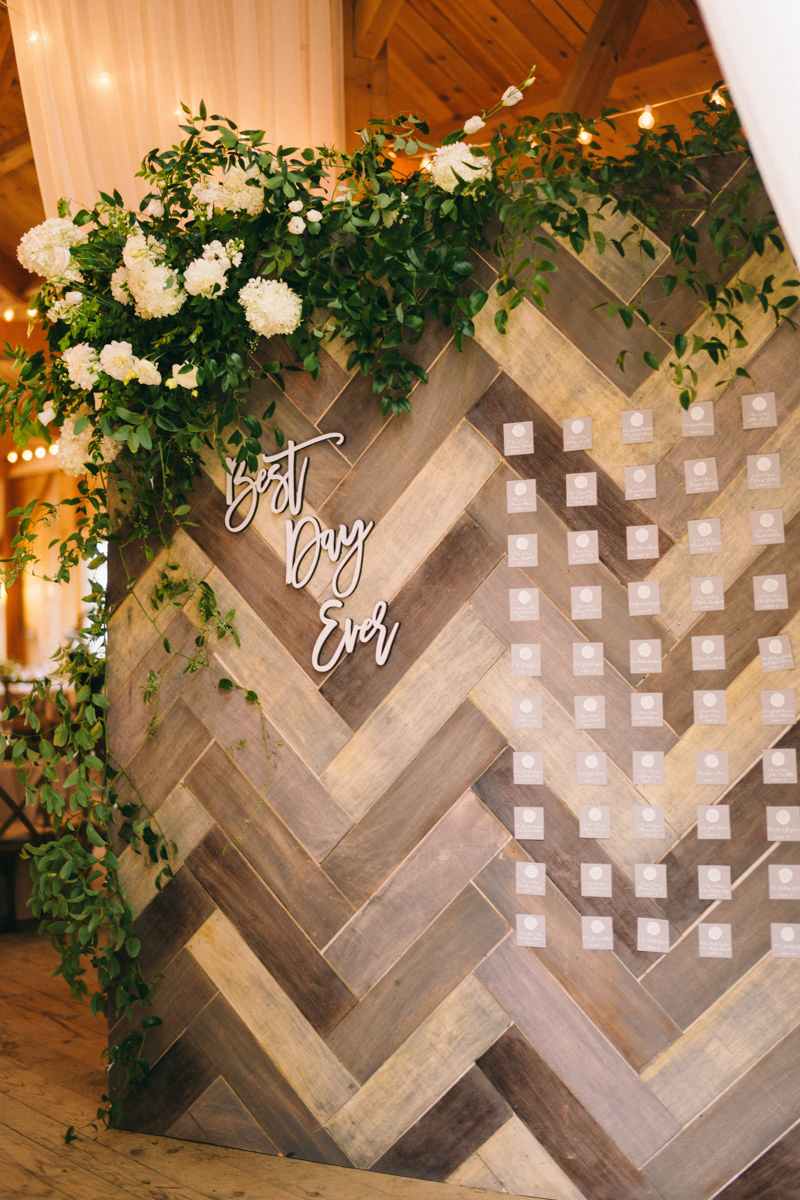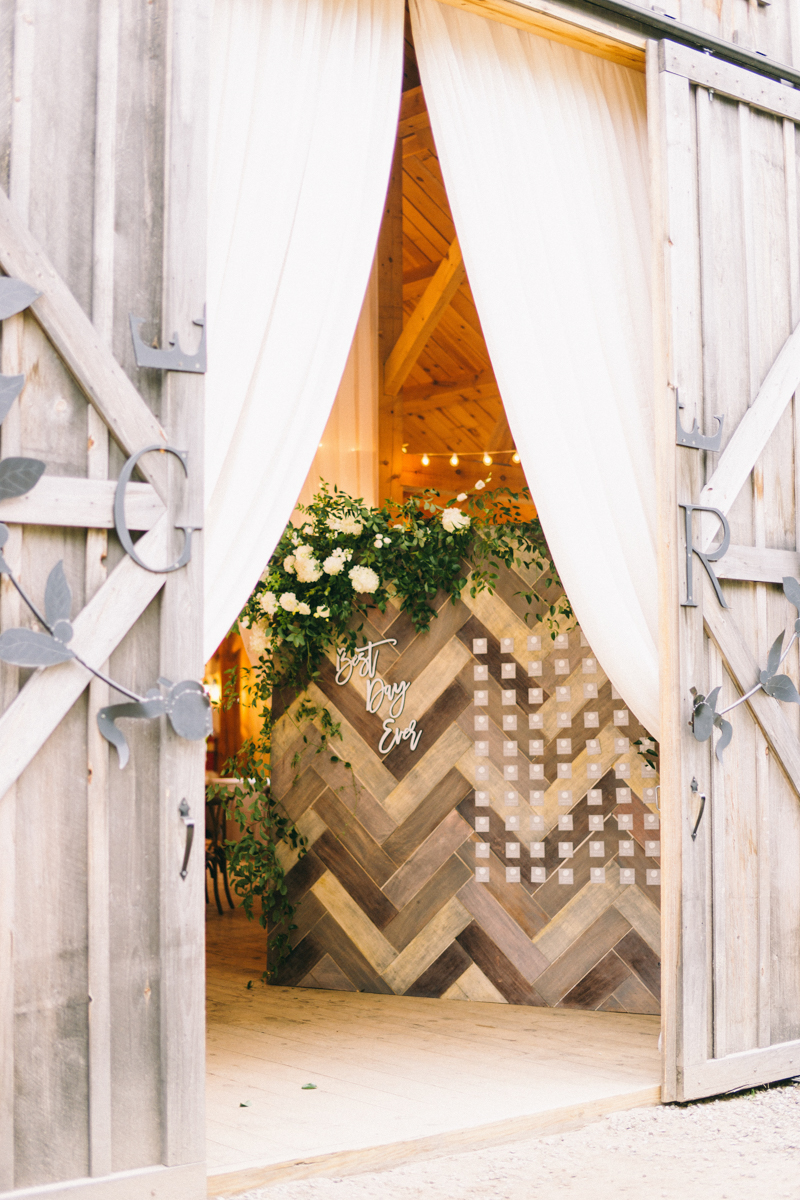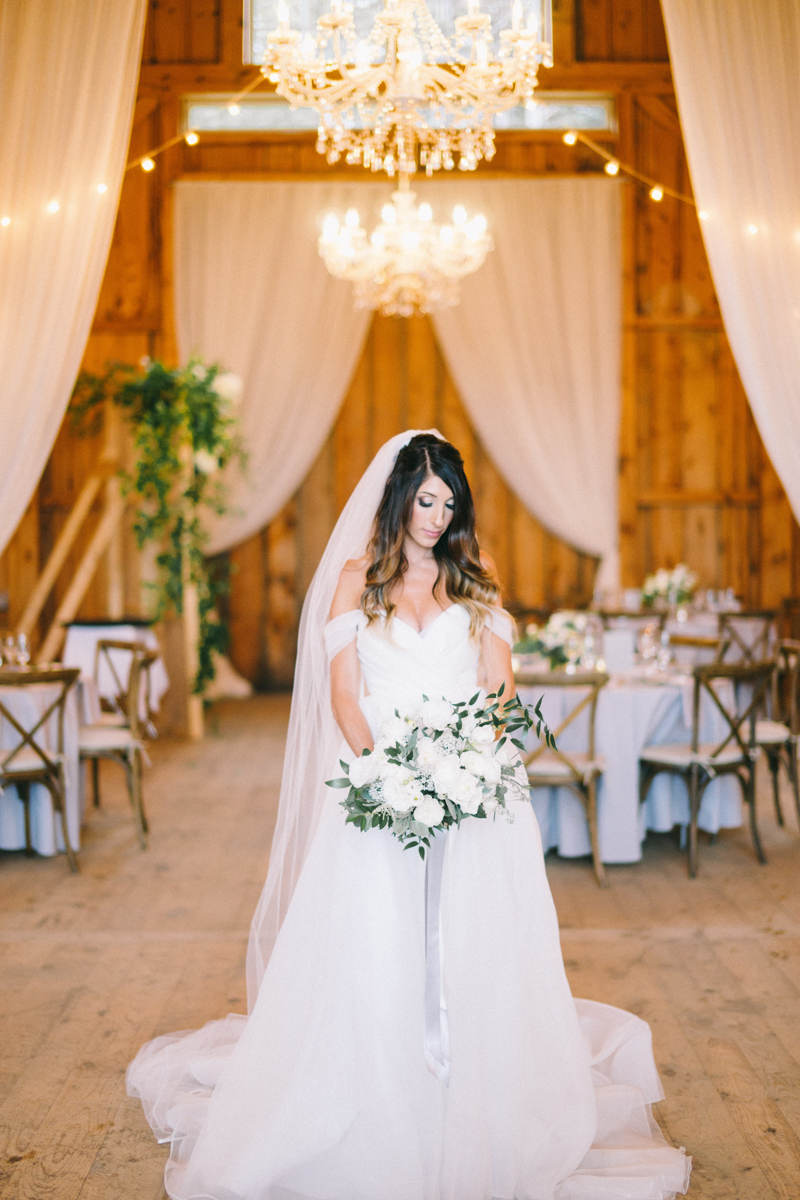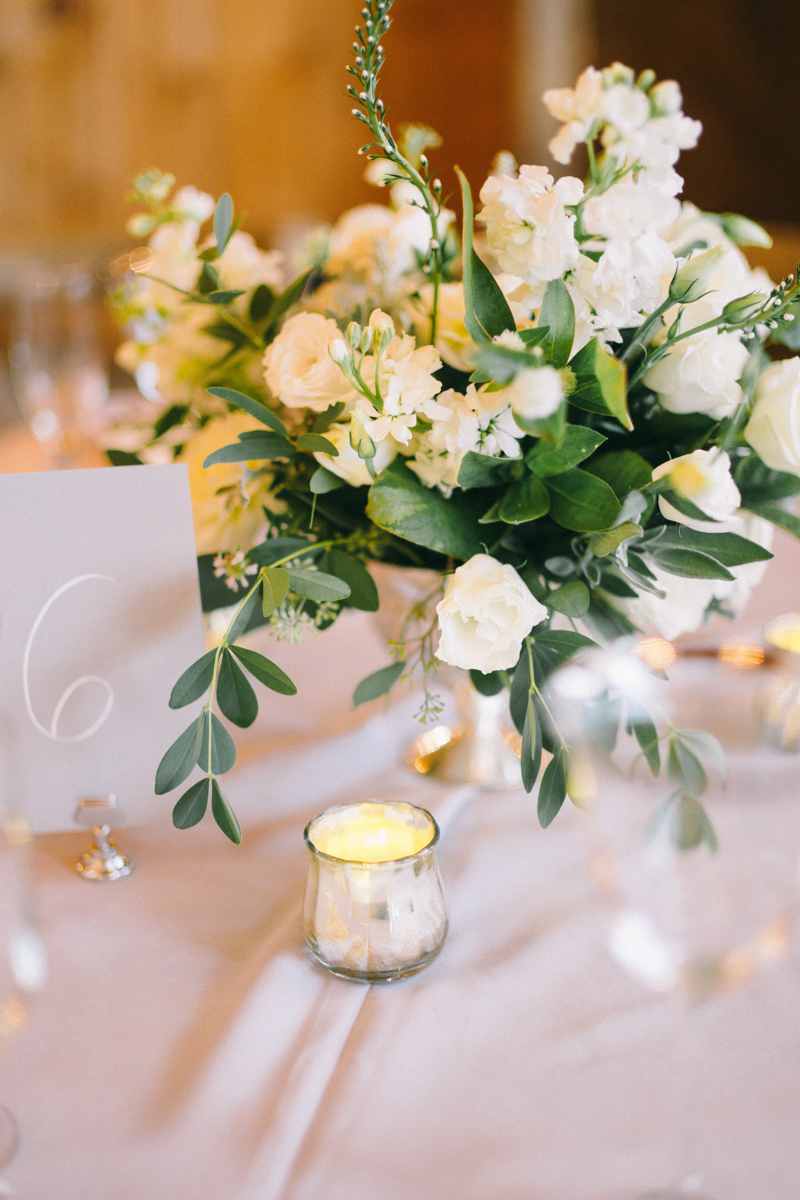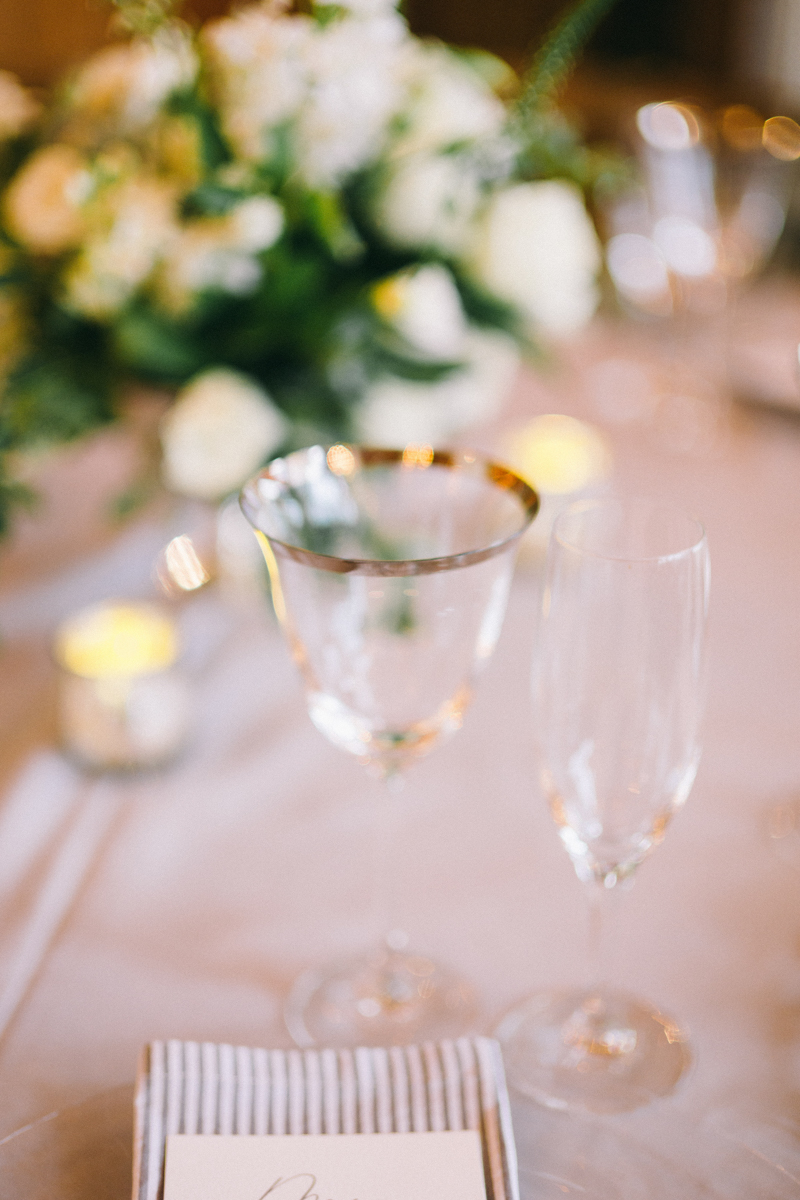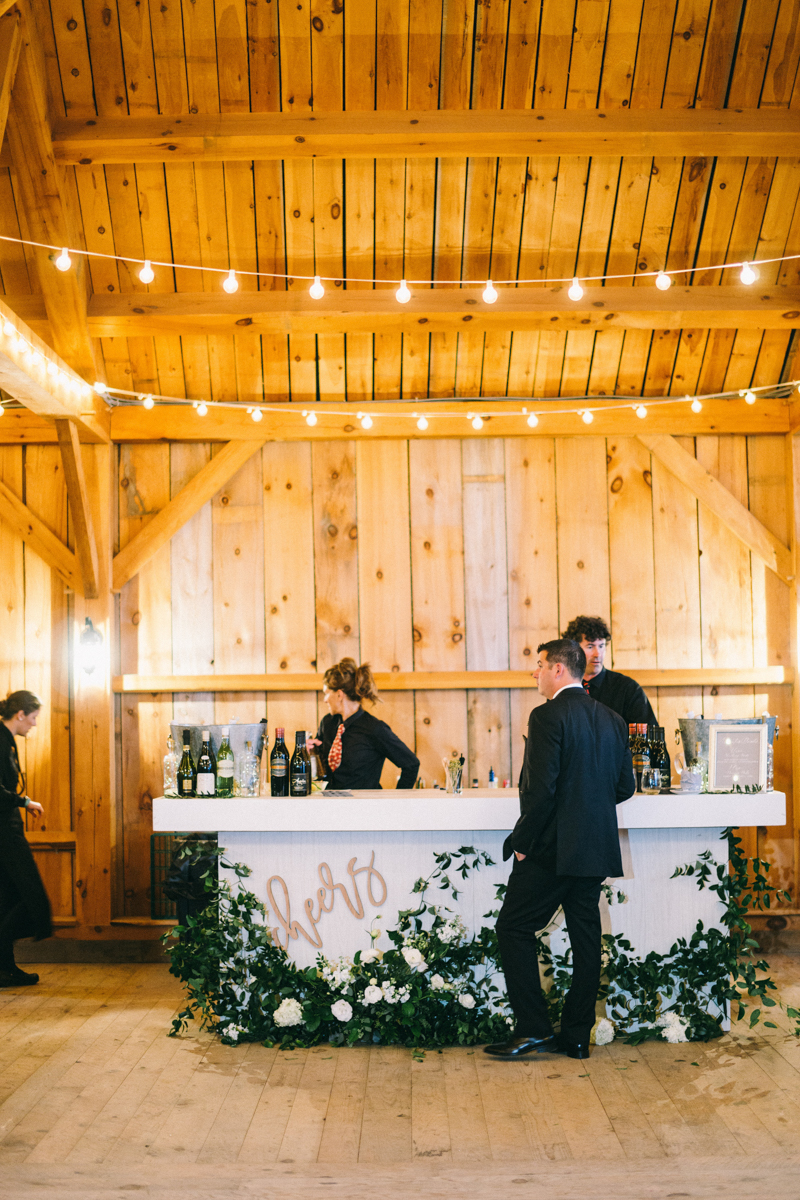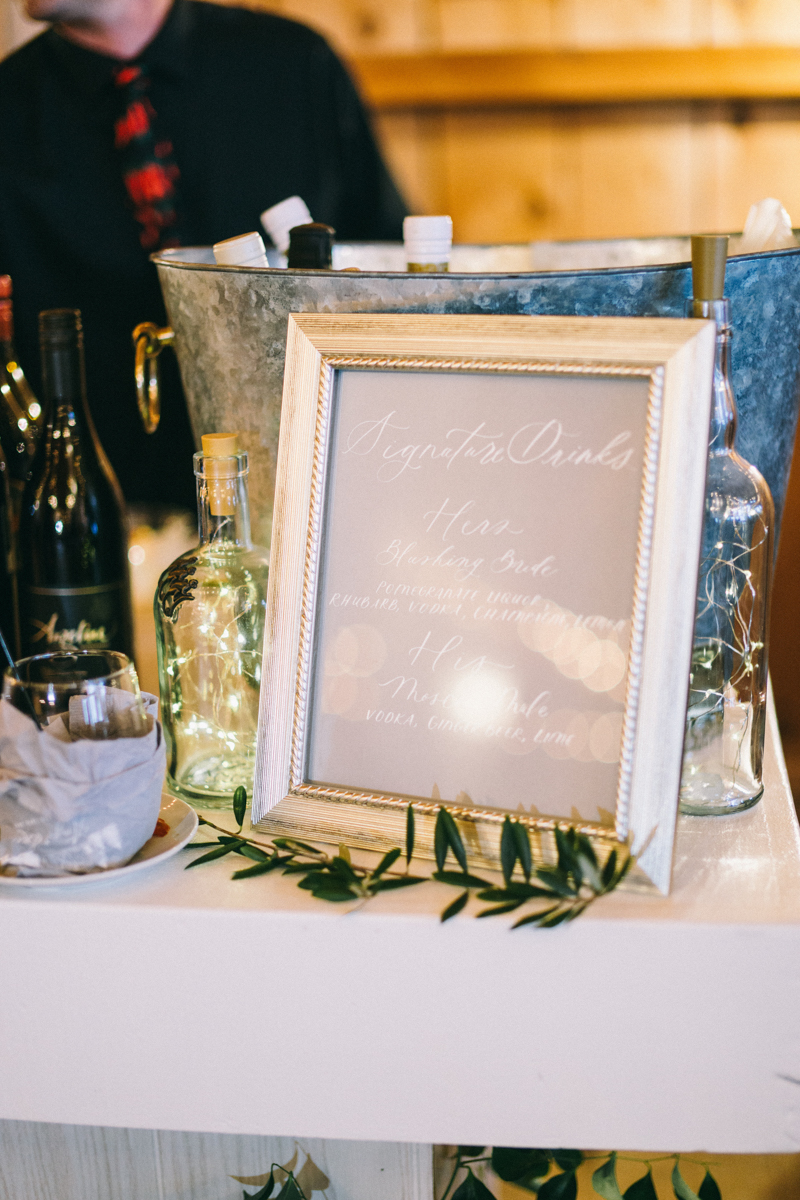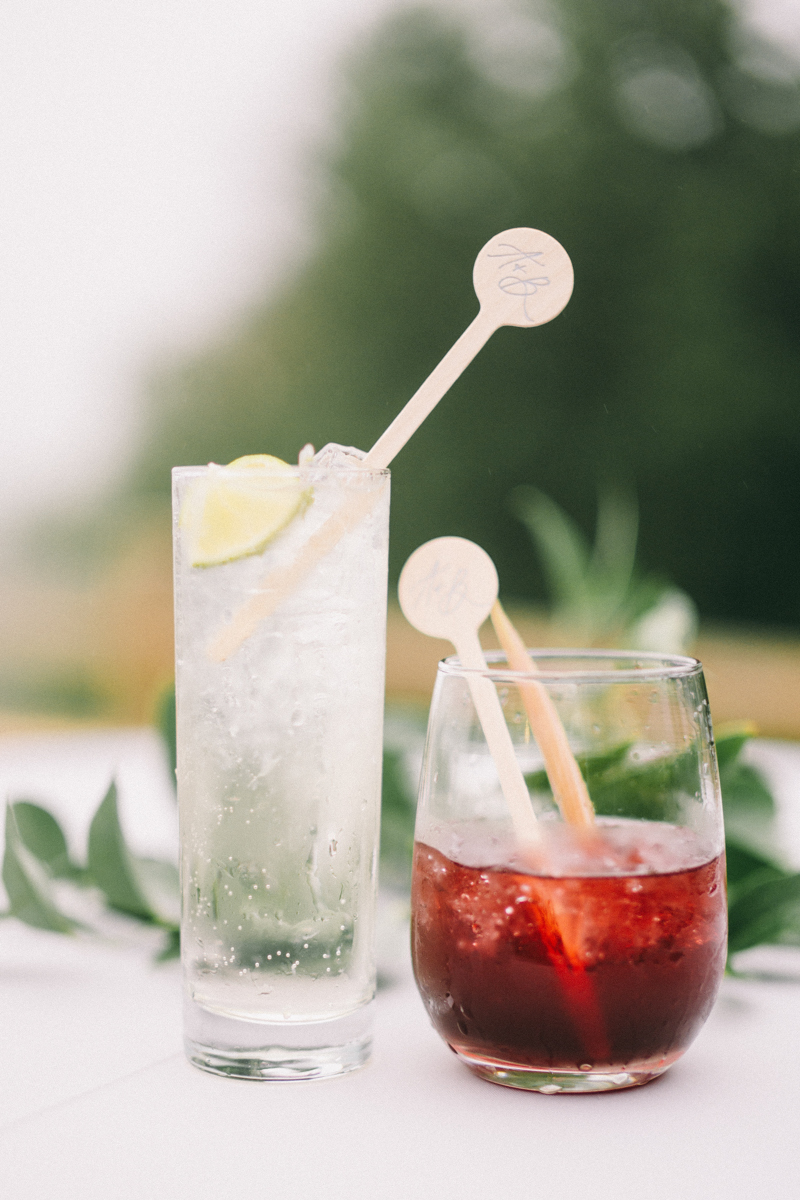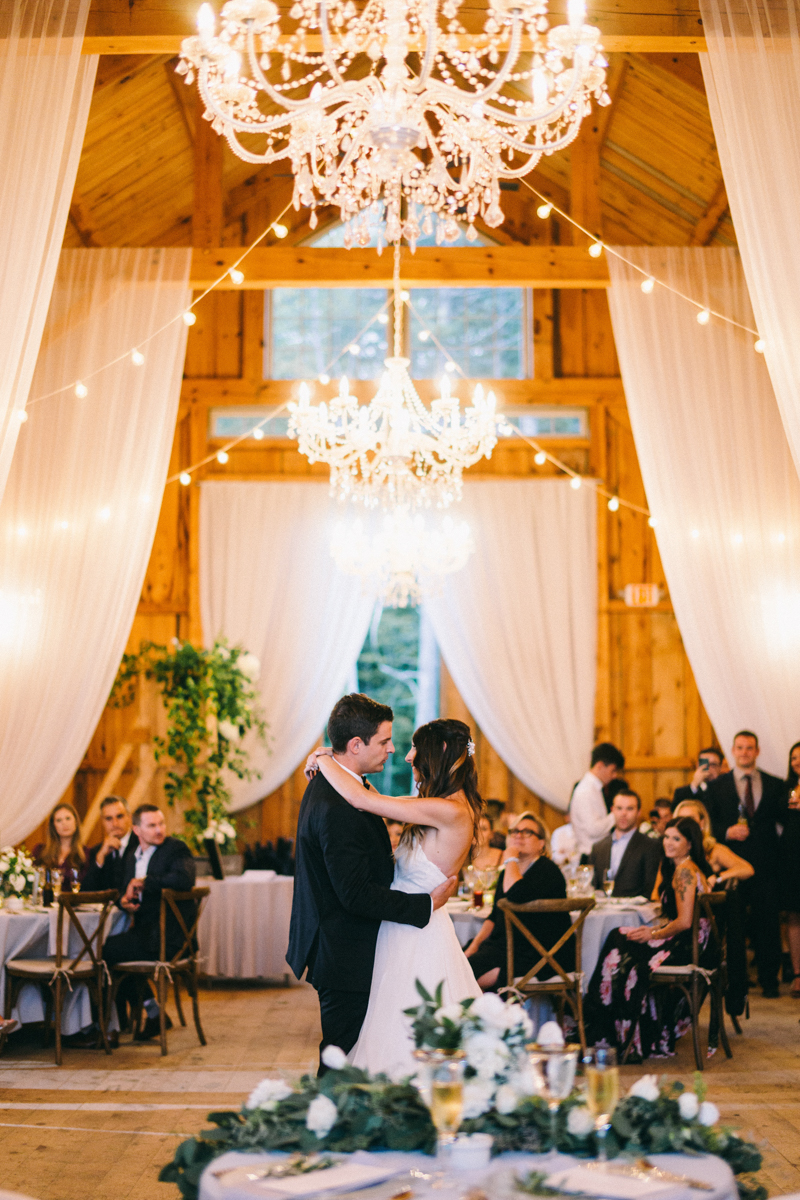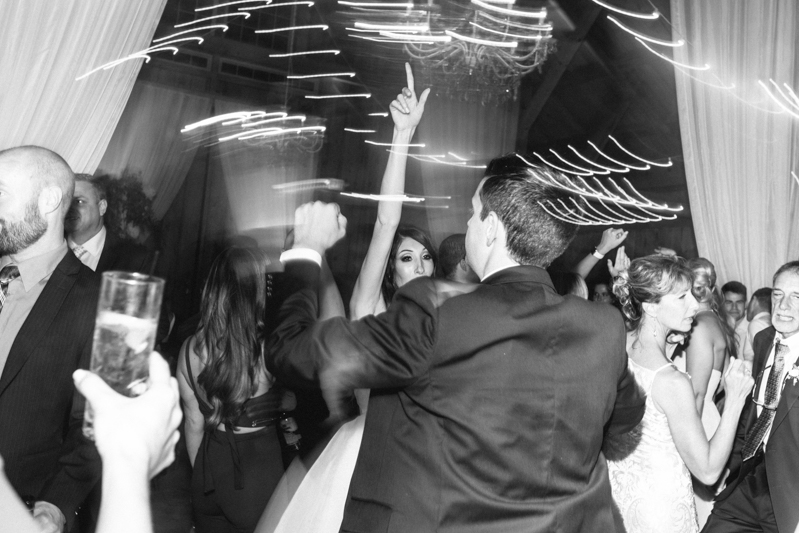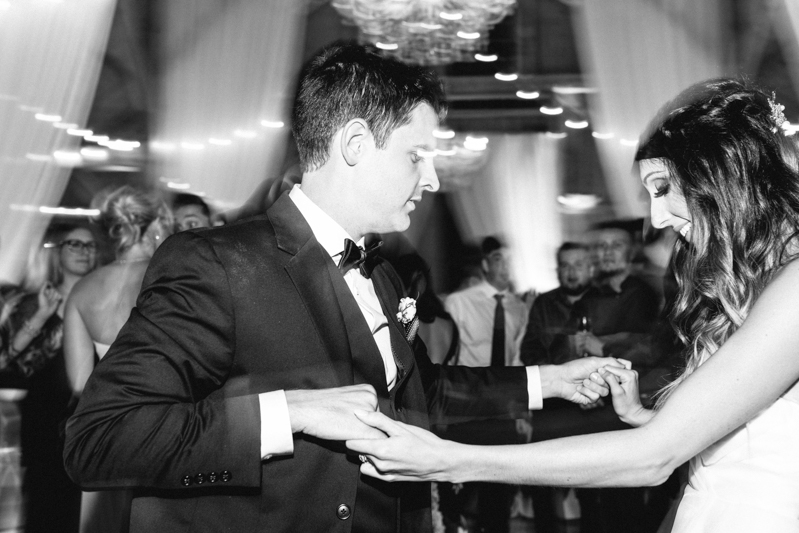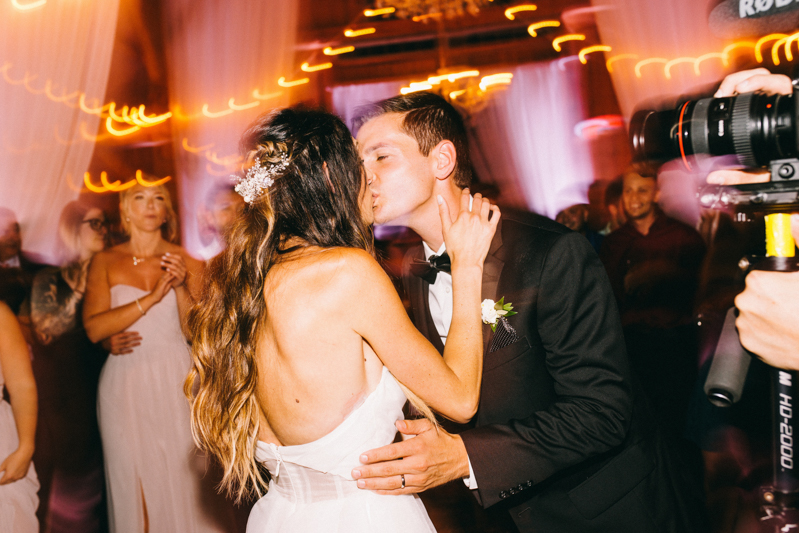 Foggy Maine Wedding in the mountains of vendors:
Planning- Back Bay Bride
Floral- Honeysuckle Way
Photography- Jaimee Morse
Venue- Granite Ridge Estate
Catering- Black Tie Company
Rentals- Savvy Event Rental
Specialty Rentals- A Family Affair
Makeup- Beckah M Beauty
Officiant- Reverand Erika Hewitt
Draping- Maine Event Design and Decor
Bridesmaid Dresses- Dessy Group
Bridal Gown- Miss Hayley Paige 
Bridal Boutique- House of White Bridal