An El Chorro Wedding in Scottsdale Arizona
If you are looking for a wedding venue in Scottsdale Arizona look no further than El Chorro. El Chorro offers three different ceremony and reception areas for you to chose from to have your luxurious wedding at. I had the opportunity to be a part of El Chorro's annual wedding event, The I Do Experience, where couples get to come tour El Chorro and see what the space itself can hold and become when working with the best wedding professionals. I got to work with planner and designer Sam of Revel Wedding Company. Revel and Lux Wedding Florist teamed together with a bunch of other wedding professional to create draping greenery and white blooms everywhere. Do you want your wedding to overflow with blooms and greenery- hiring these professionals will get you exactly that.
The ceremony spot overlooking the Scottsdale mountains add so much to the backdrop of your ceremony spot and your ceremony photos. With the touches of an outdoor and indoor fireplace that your guests will love for cool desert nights and that just adds more places for flowers to drape all over!
The invitation suite made by Be In Love Designs for this wedding was elegant and included a lucite or acrylic invitation that would be sent to guests in a padded linen box. Touches of green were added to pay homage to the greenery that would be dripping all over the wedding day. A custom crest was used on the invitation suite and then throughout the wedding on place cards, custom linen napkins, and custom Arizona desert cookies. A classic bouquet of peonies for the bride and crystal studded Jimmy Choos to add to the elegant look.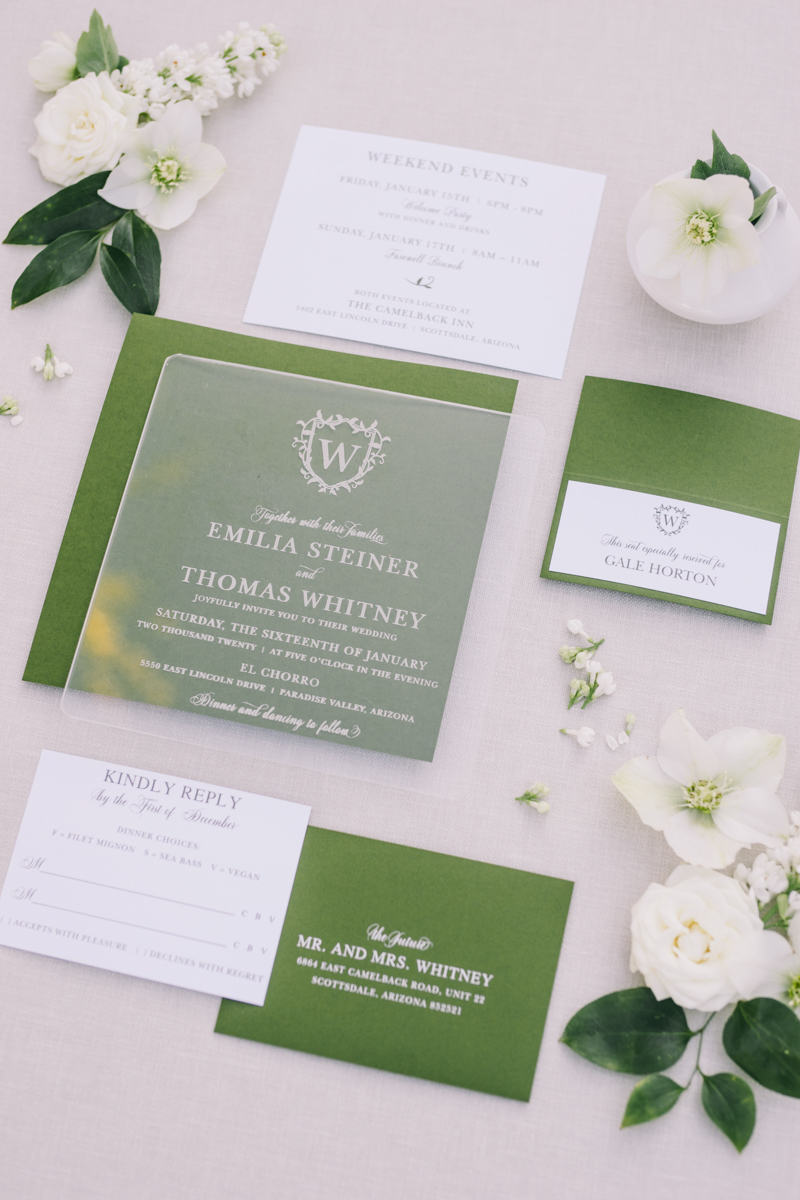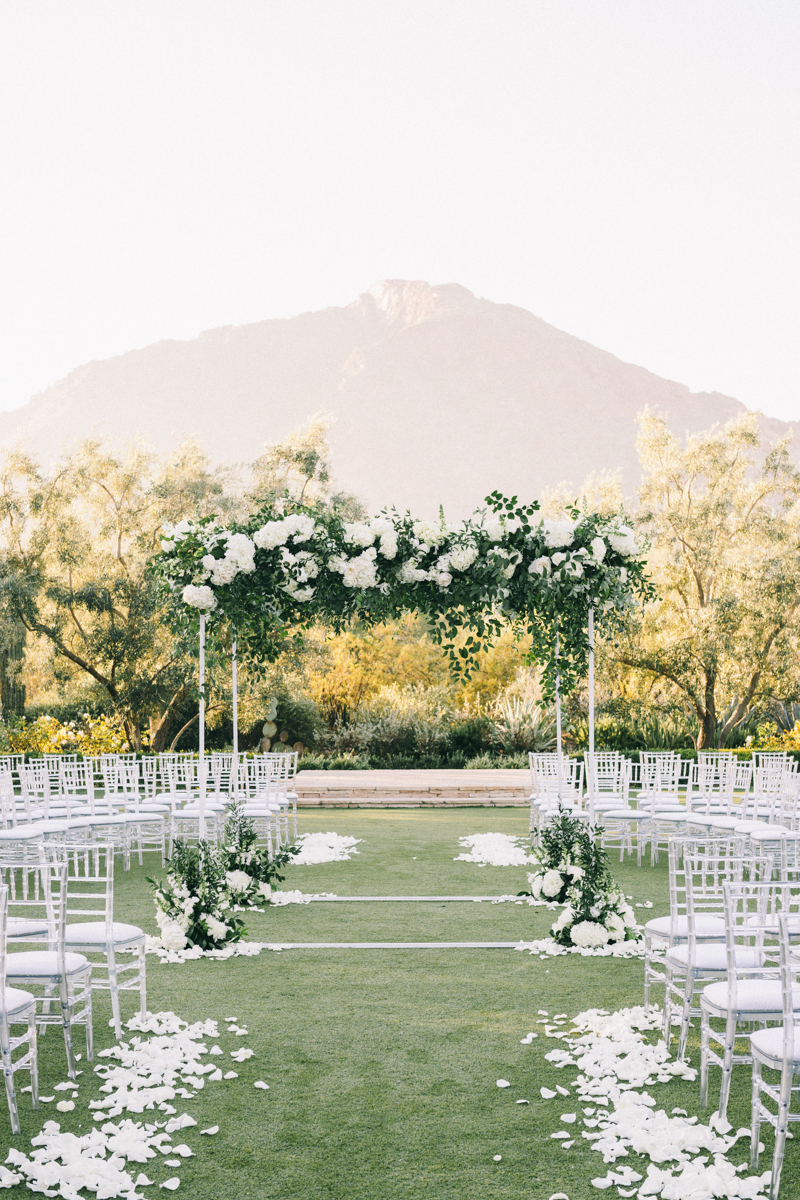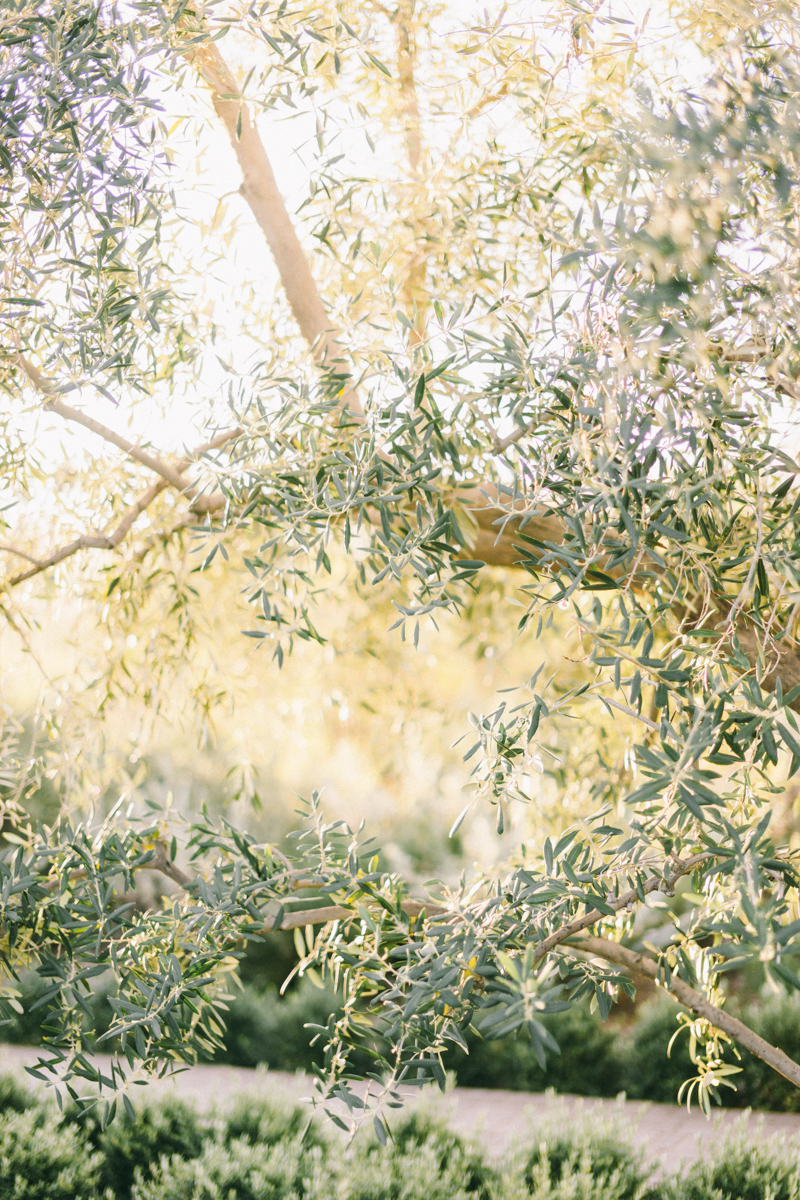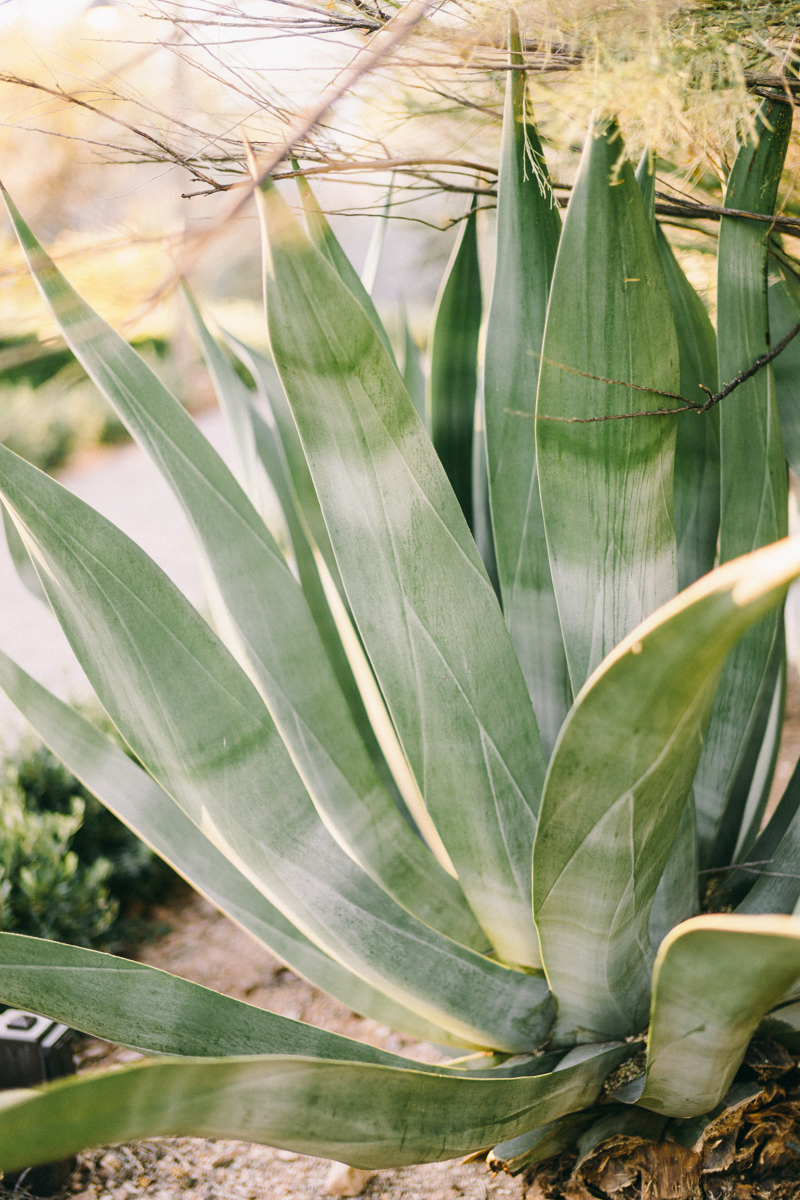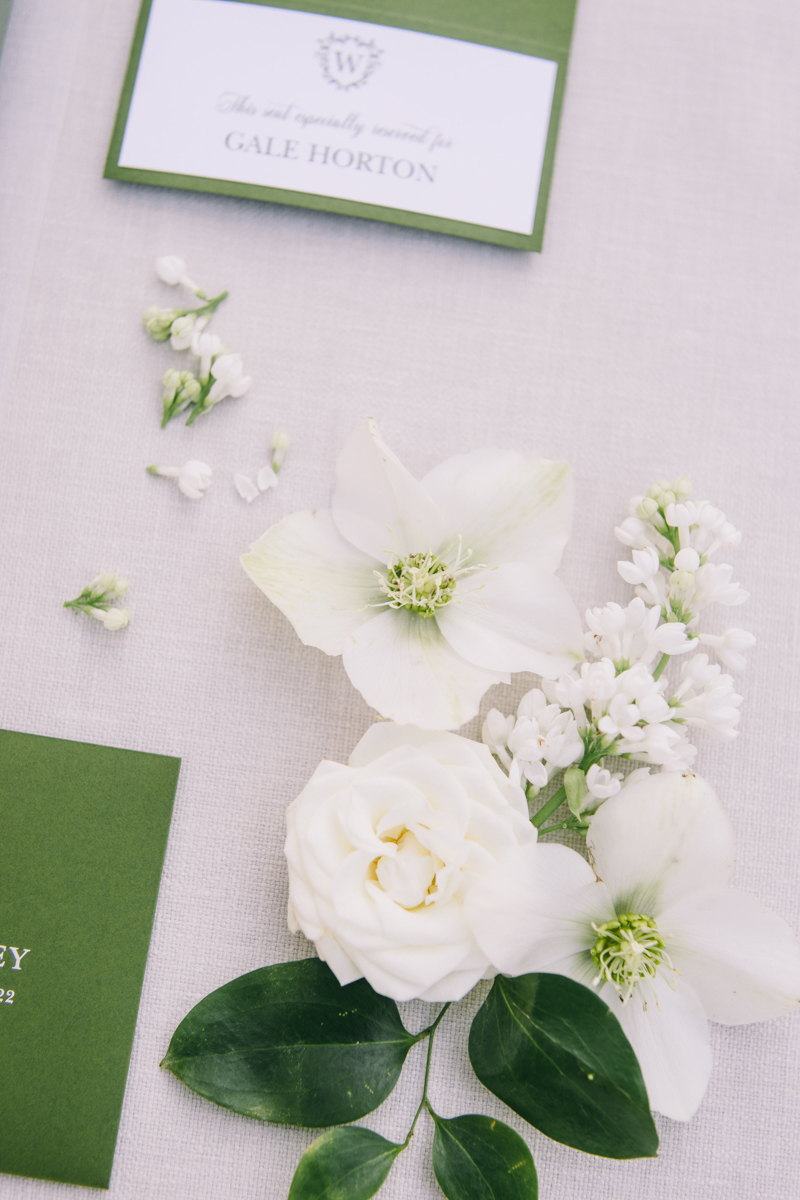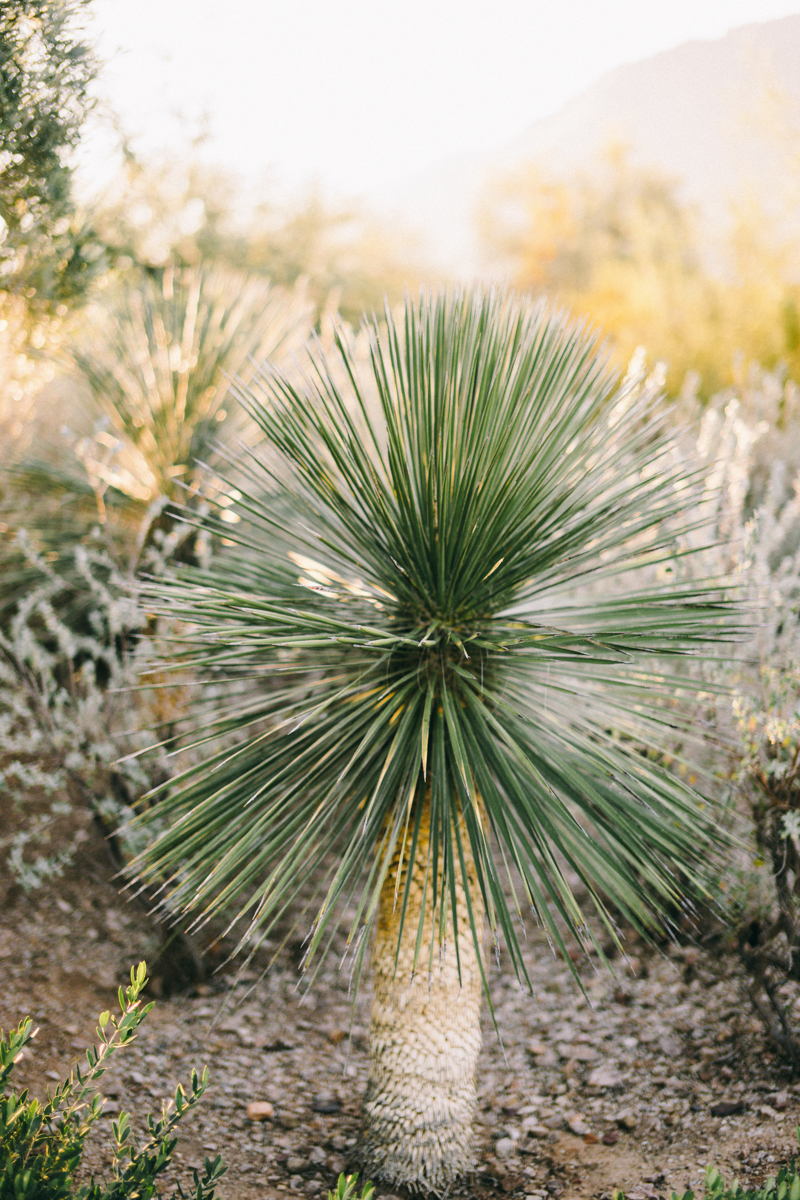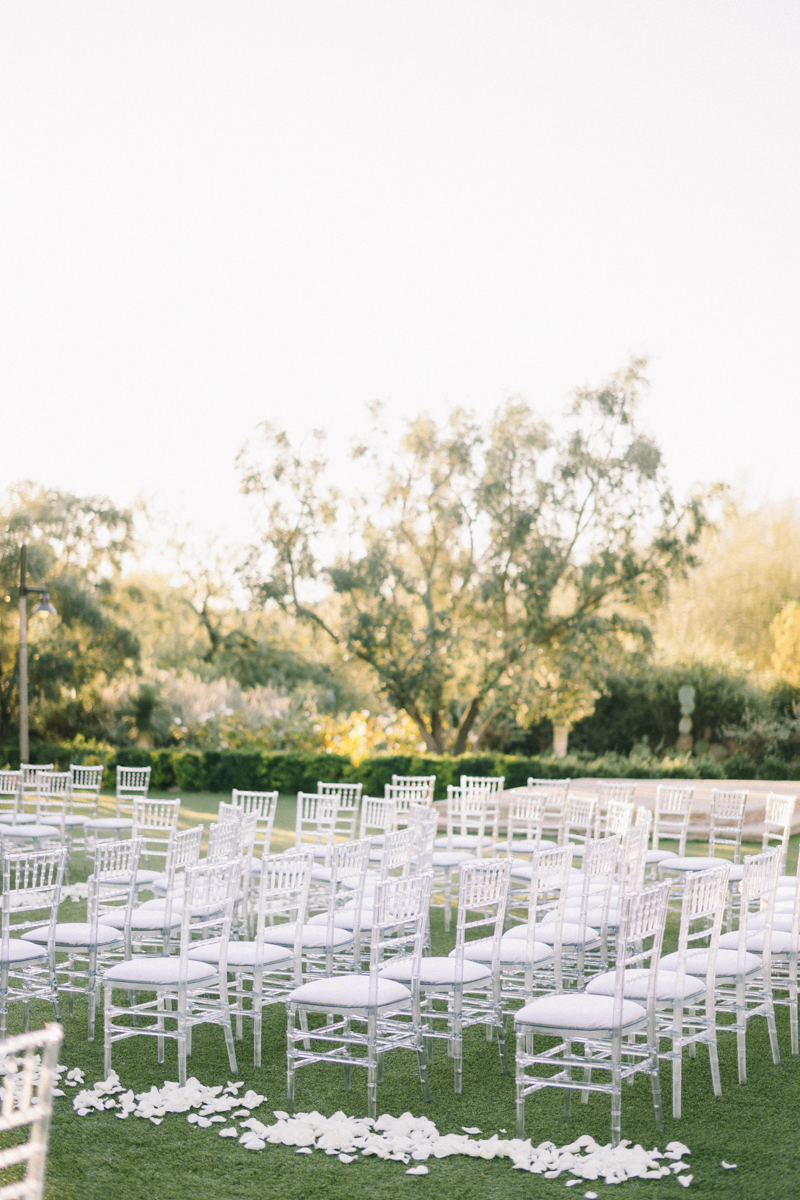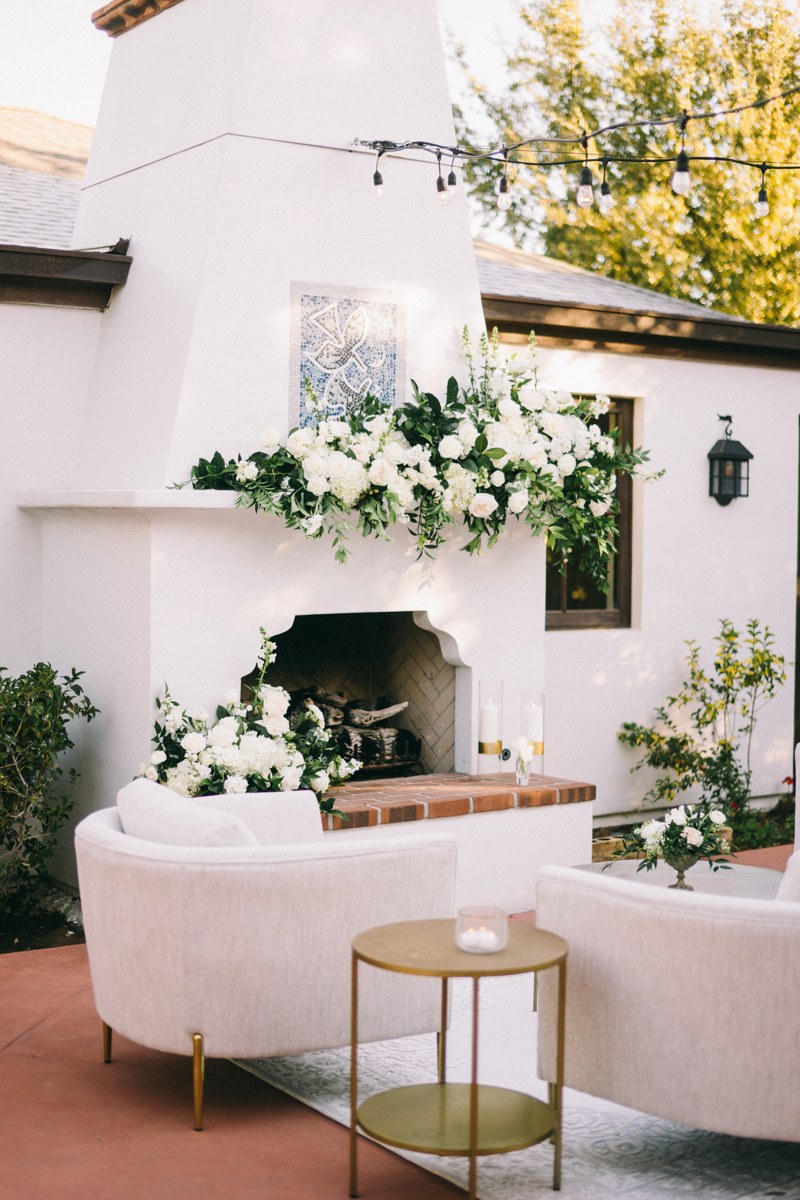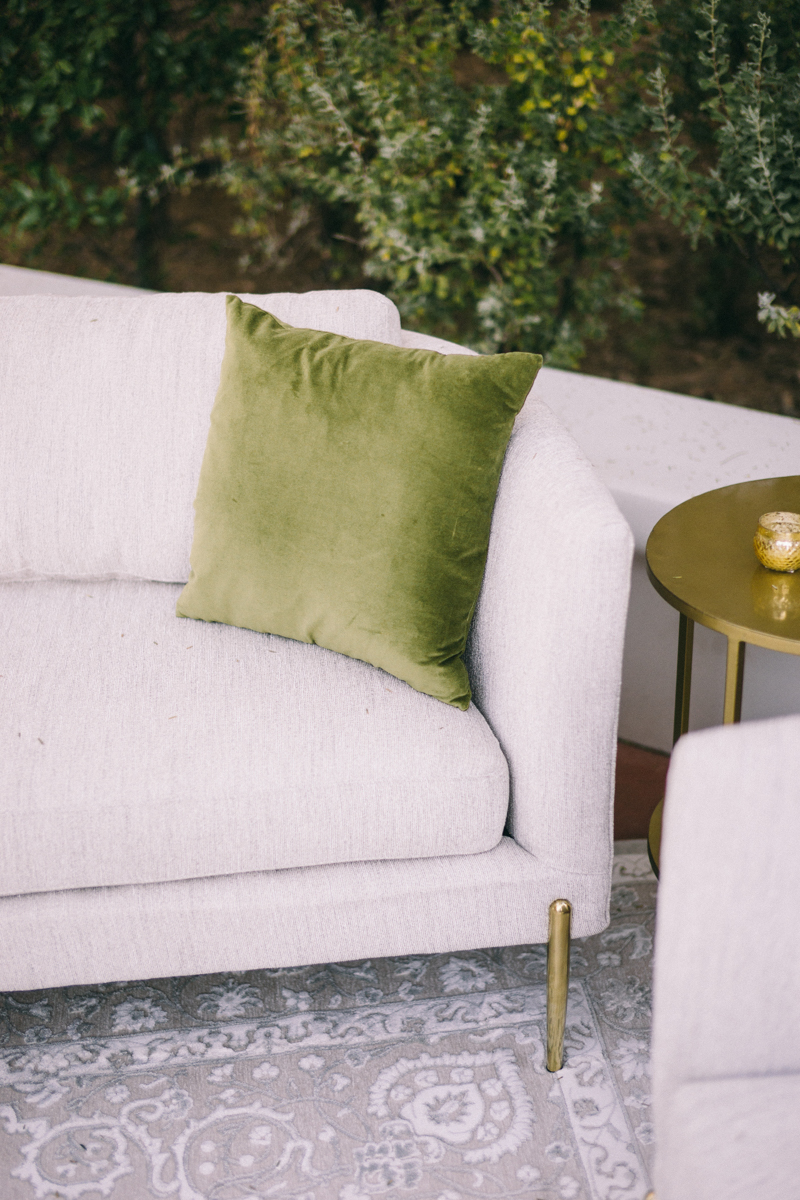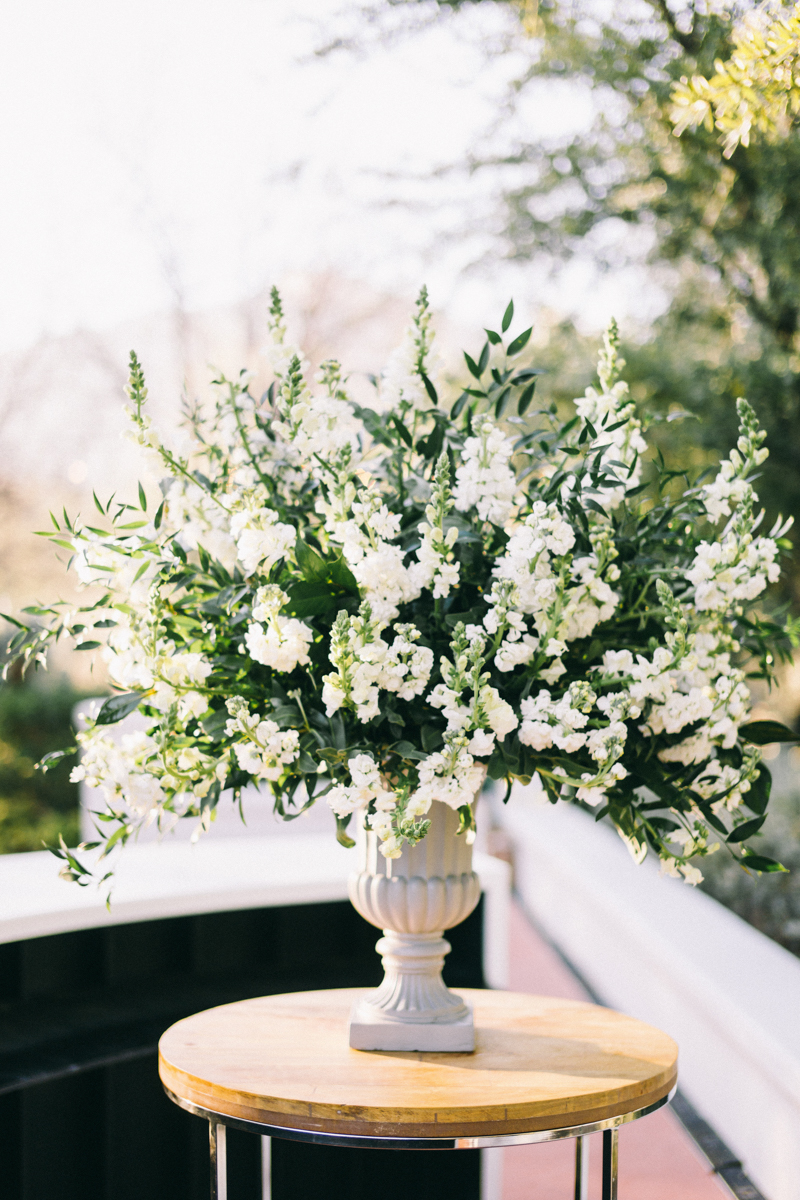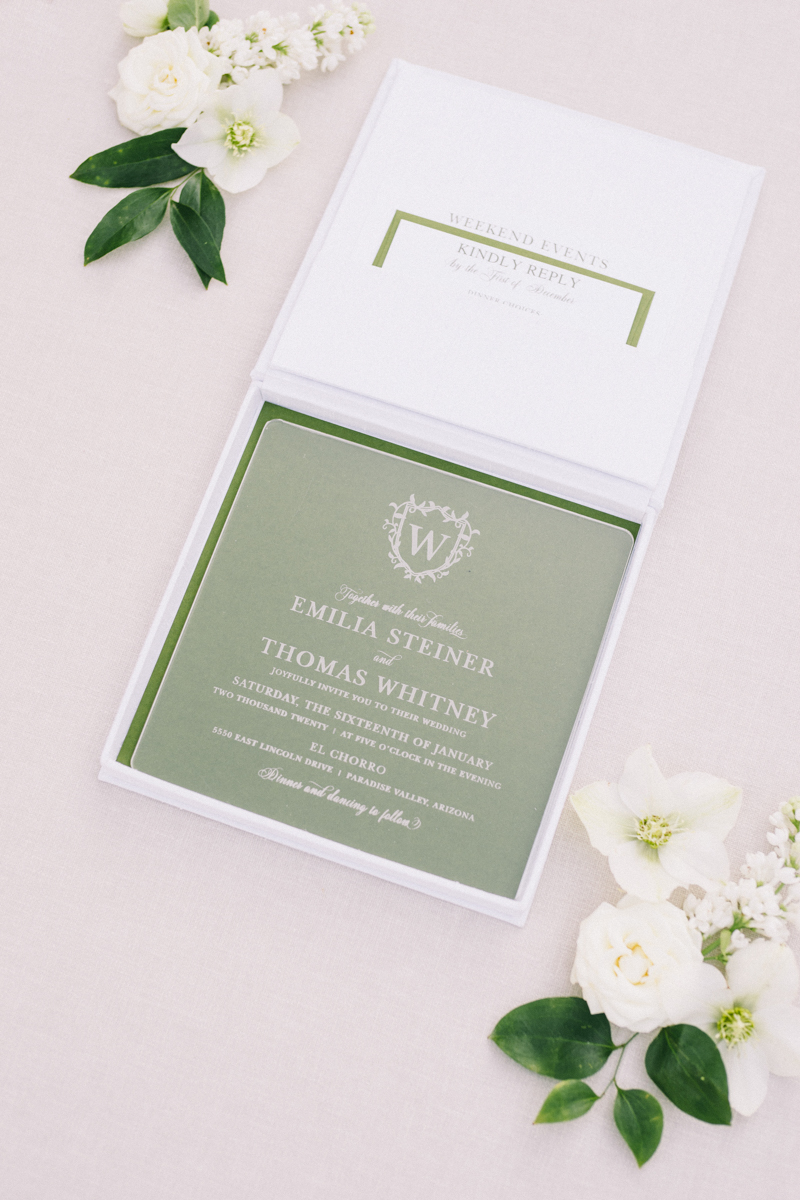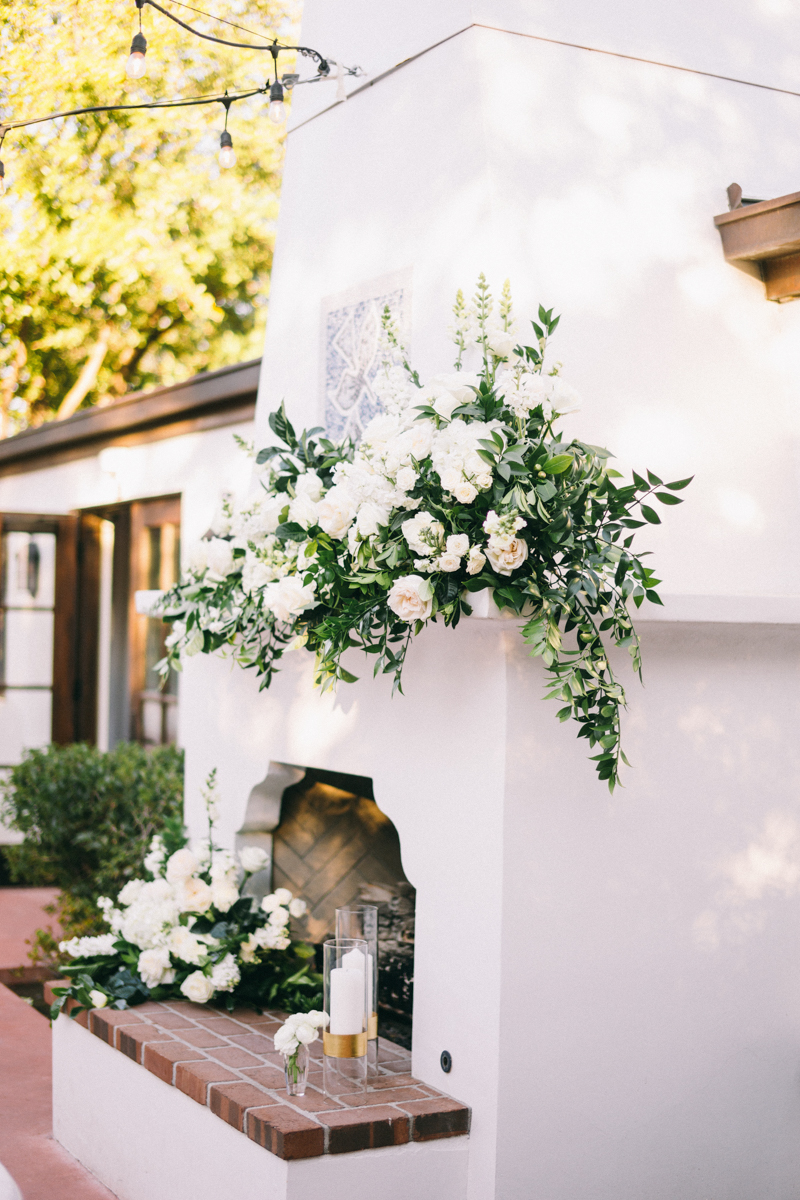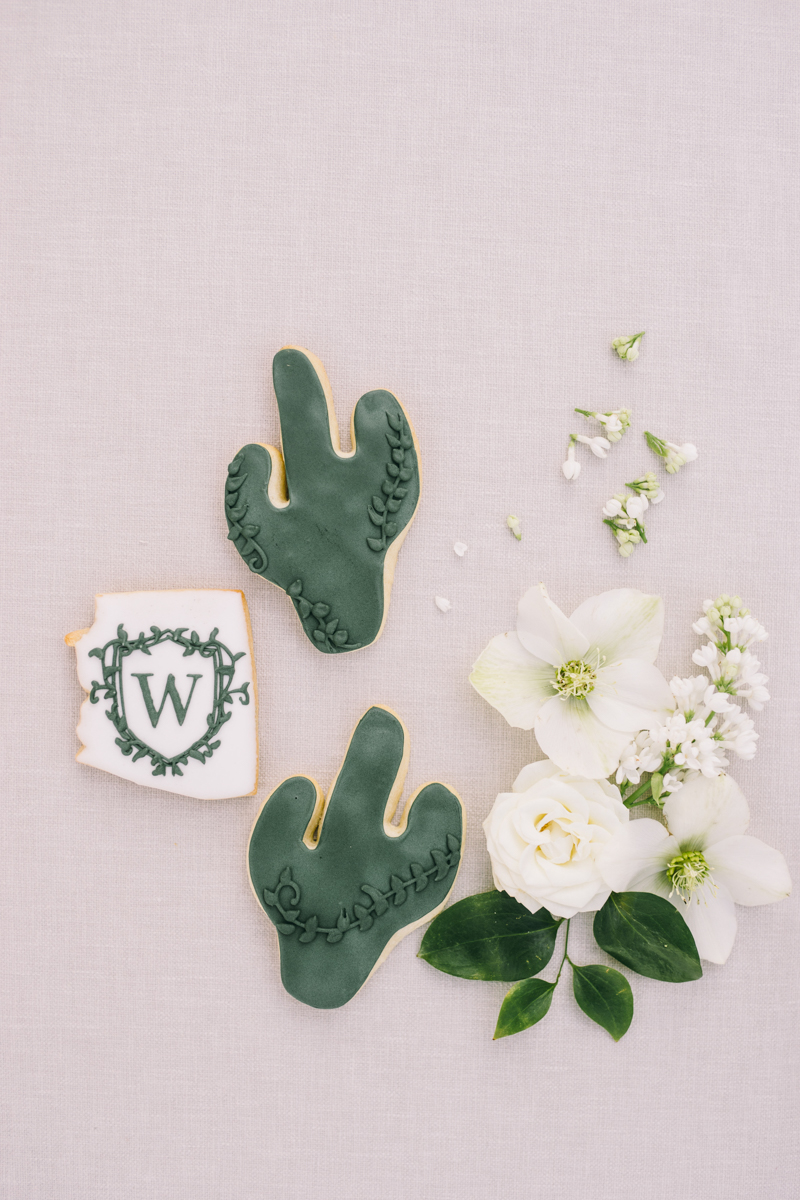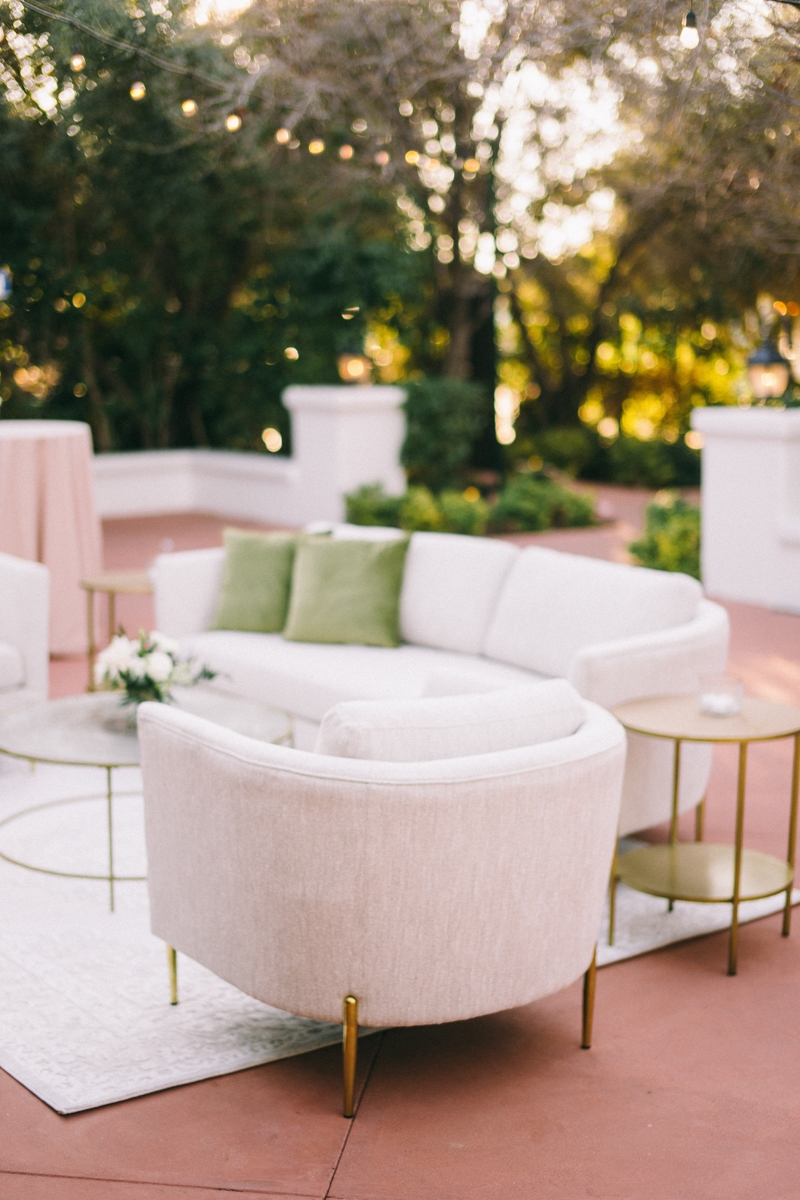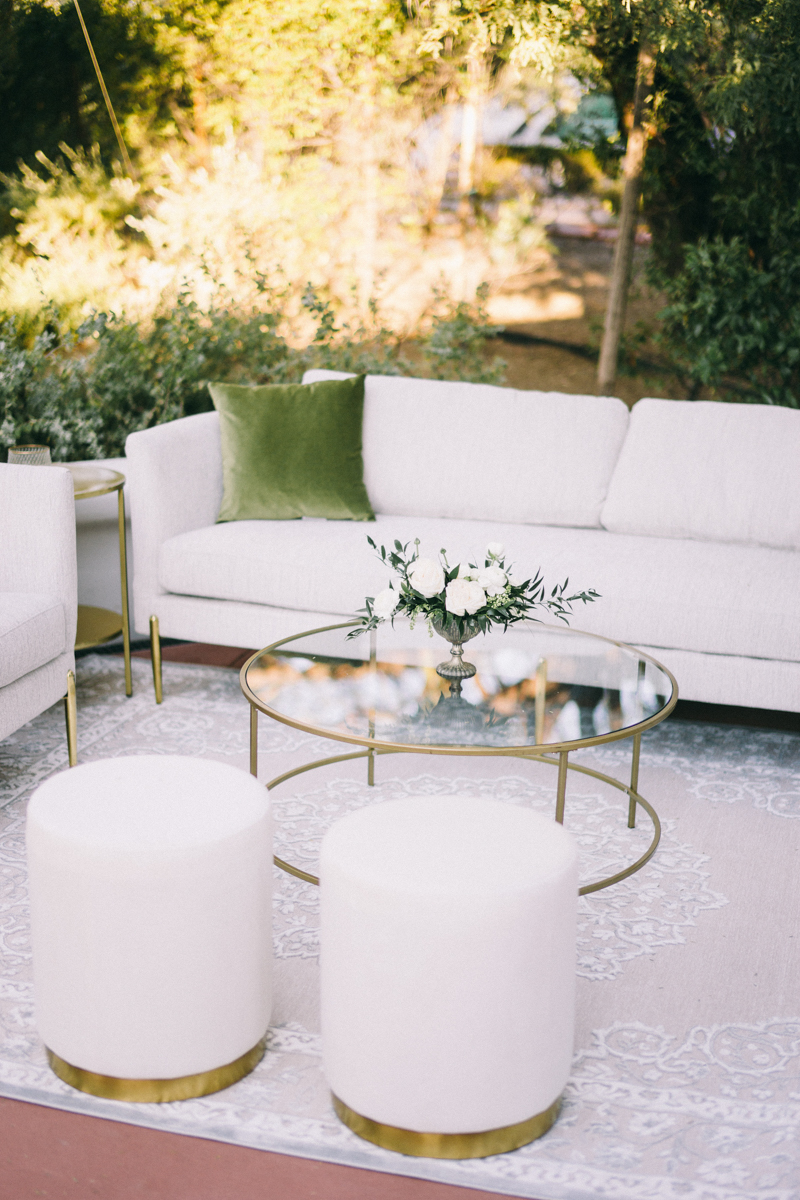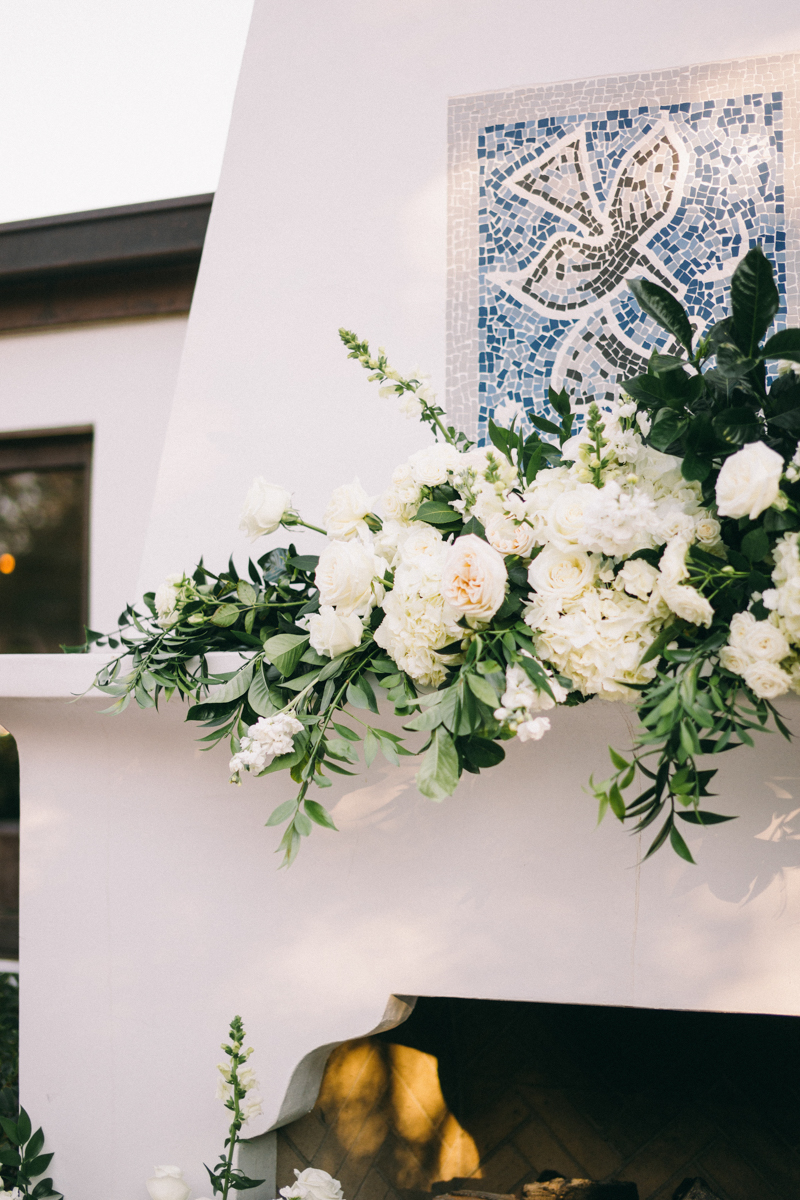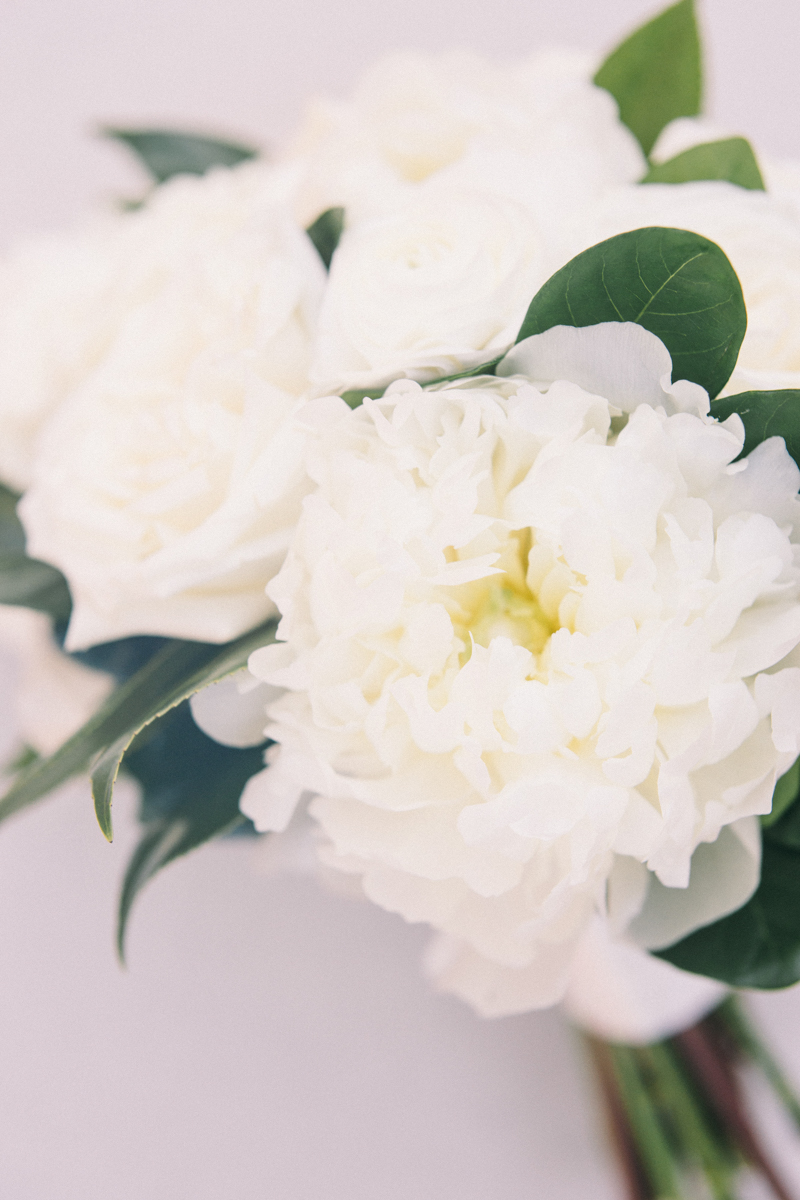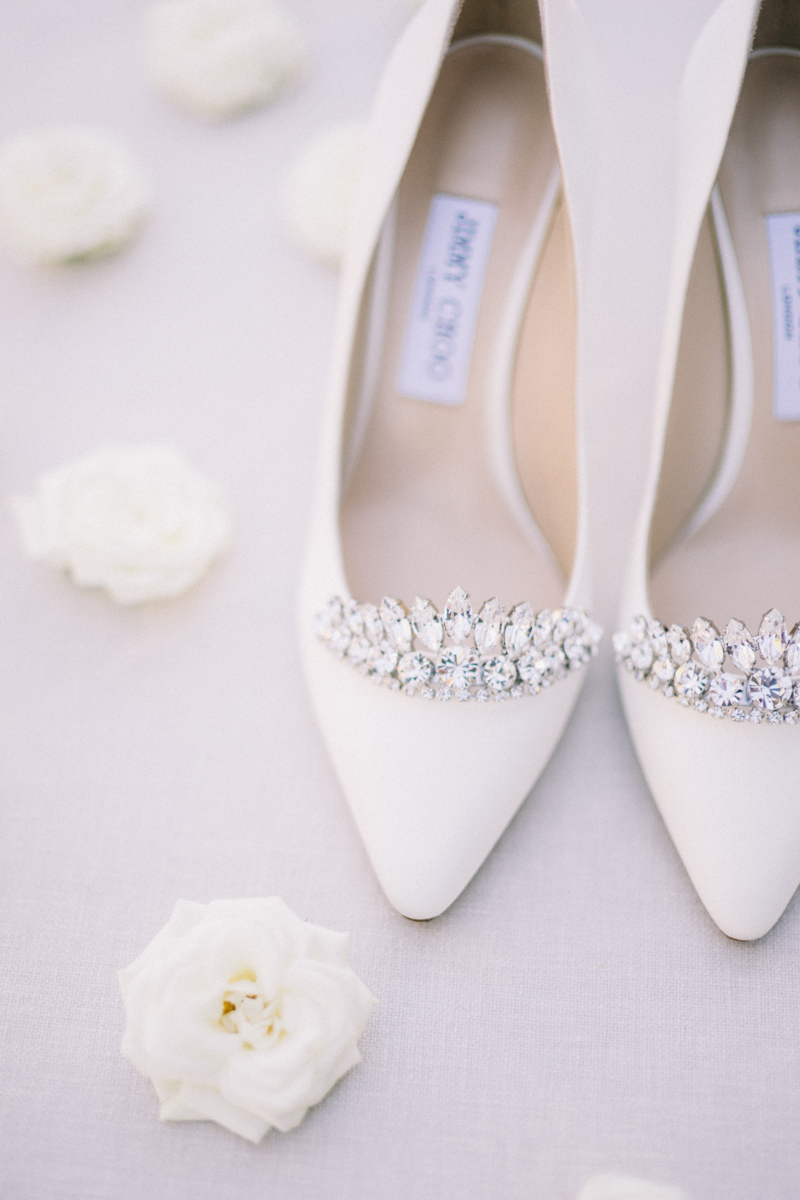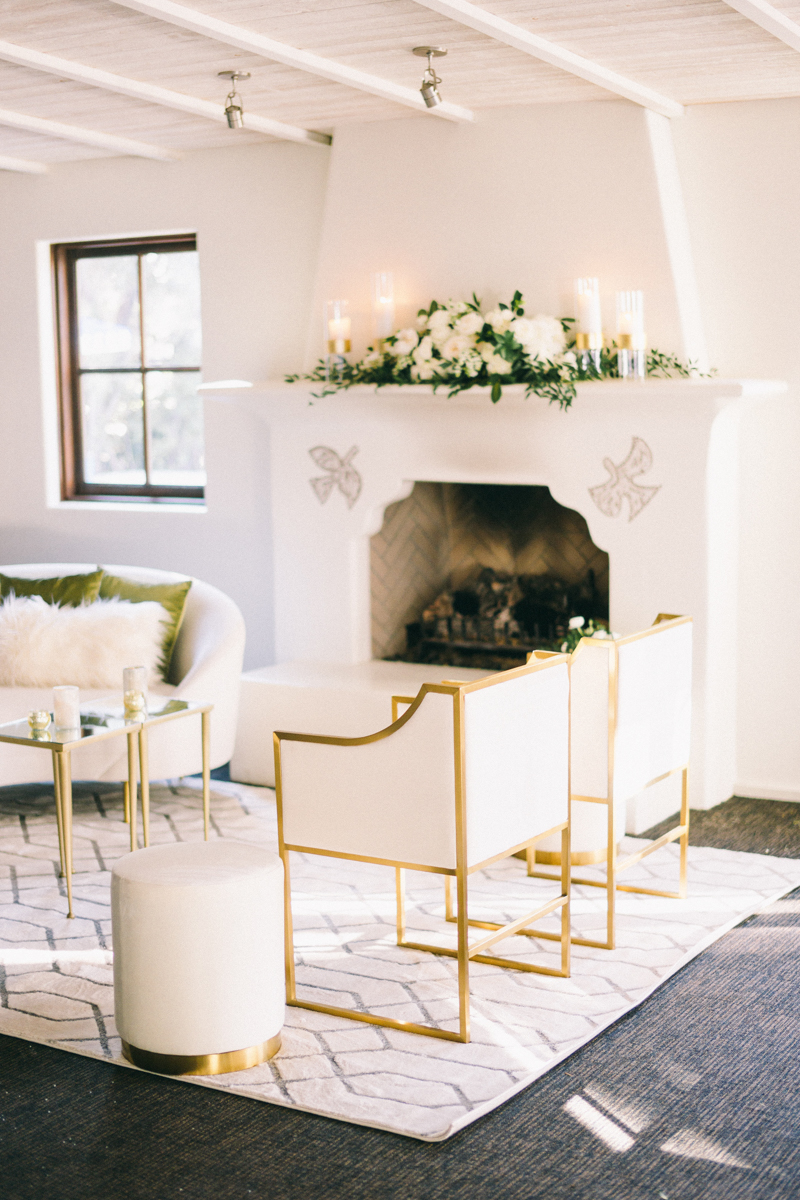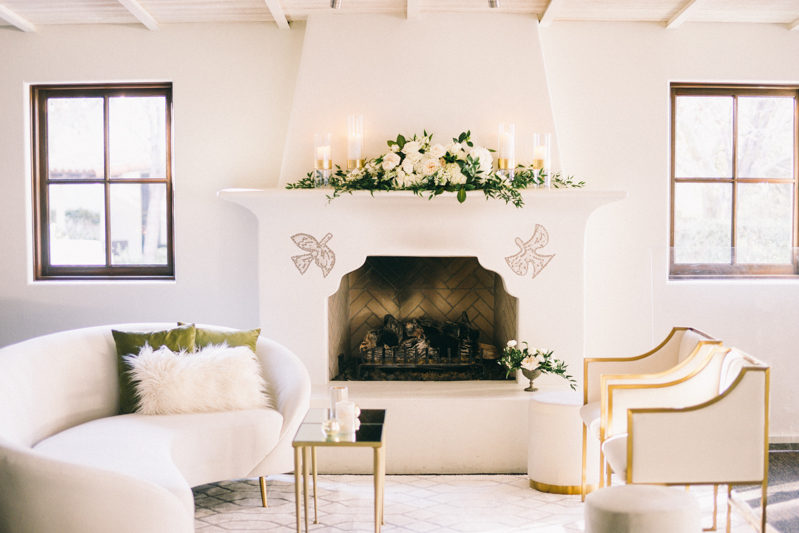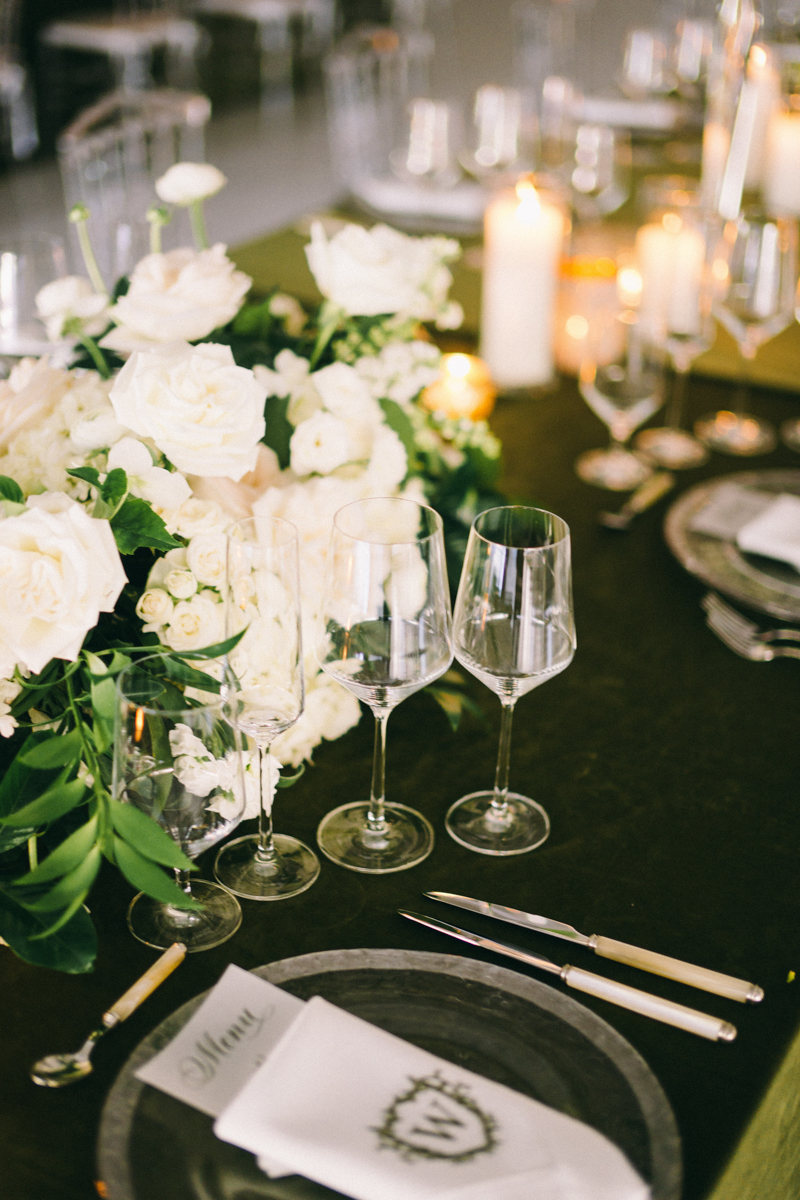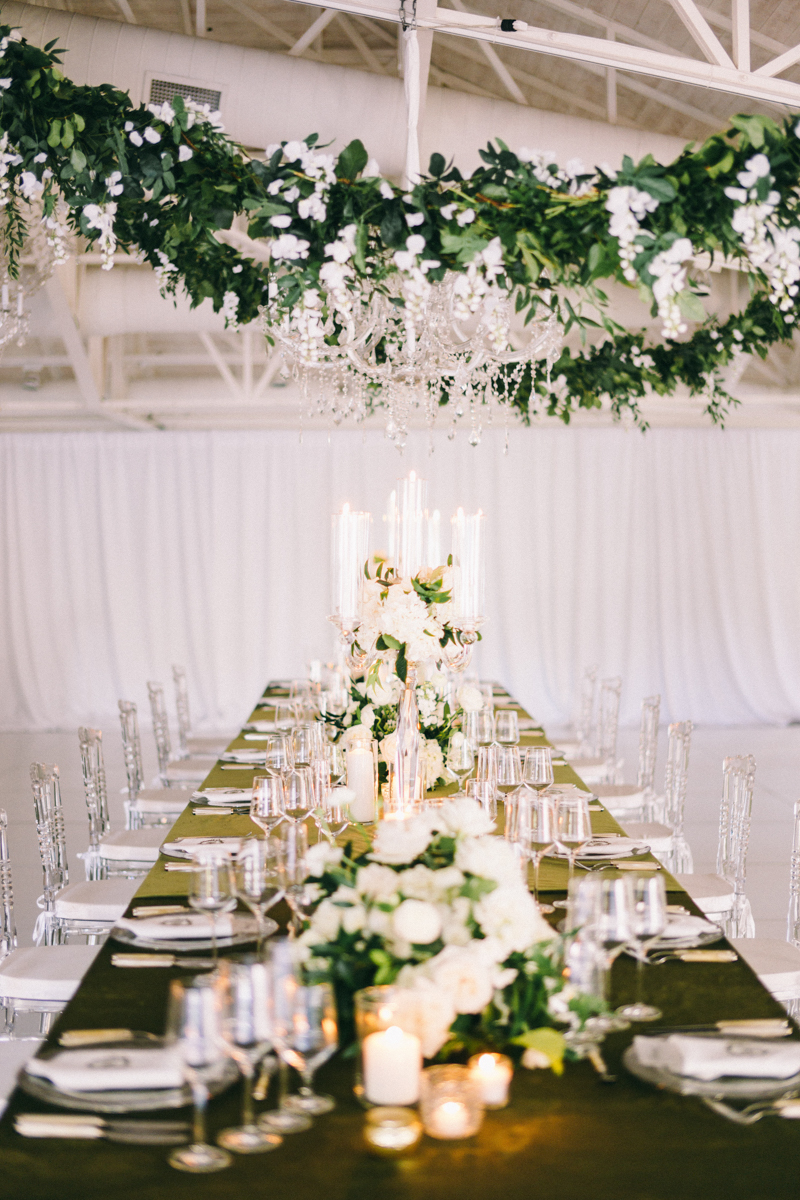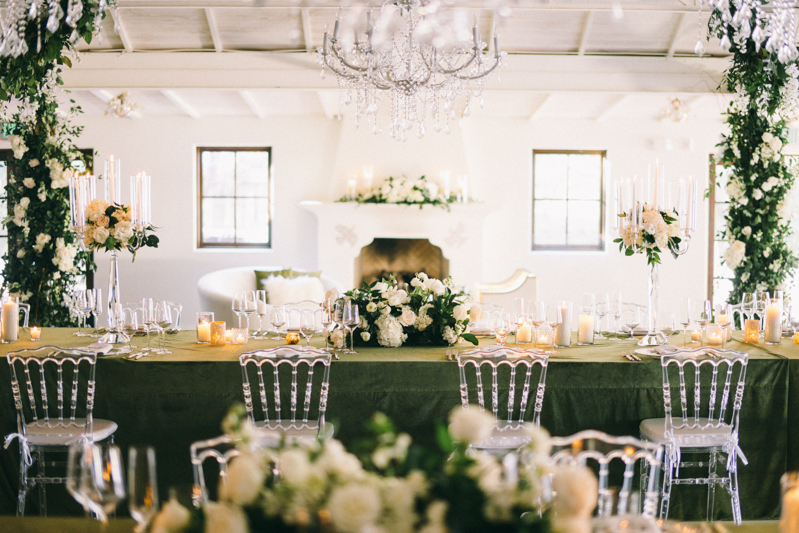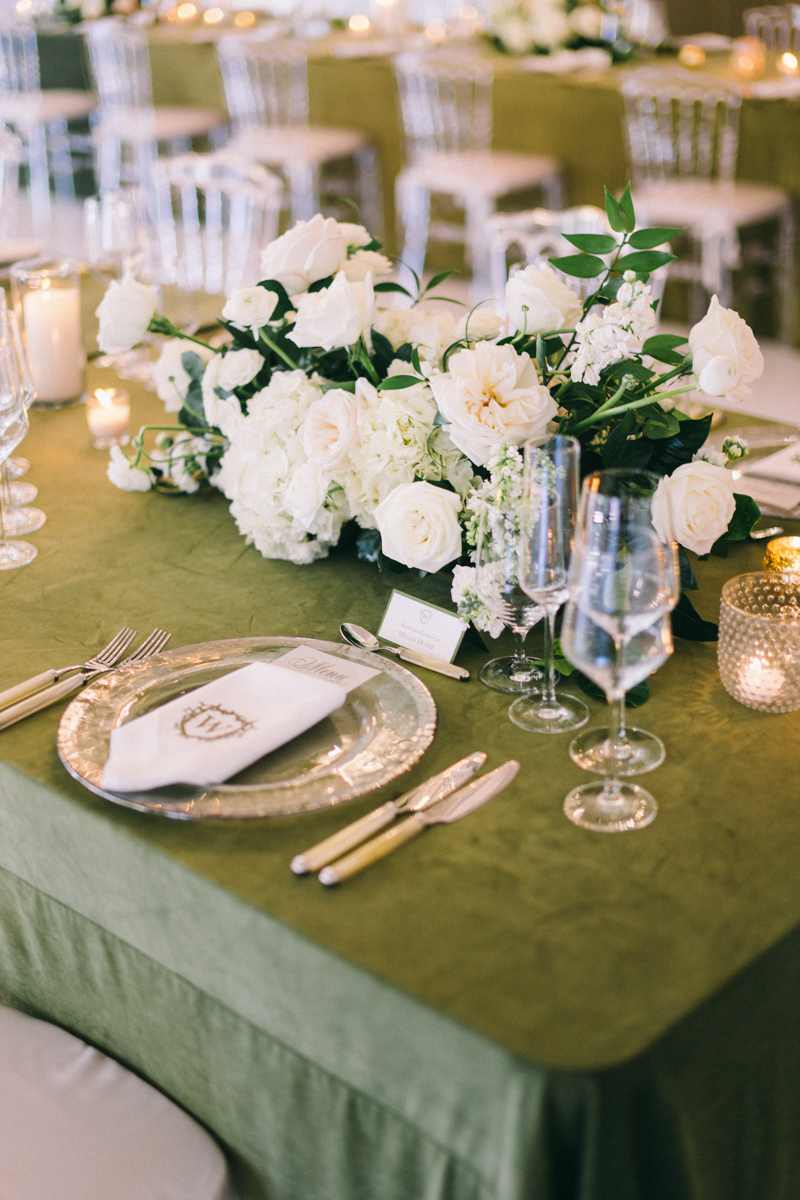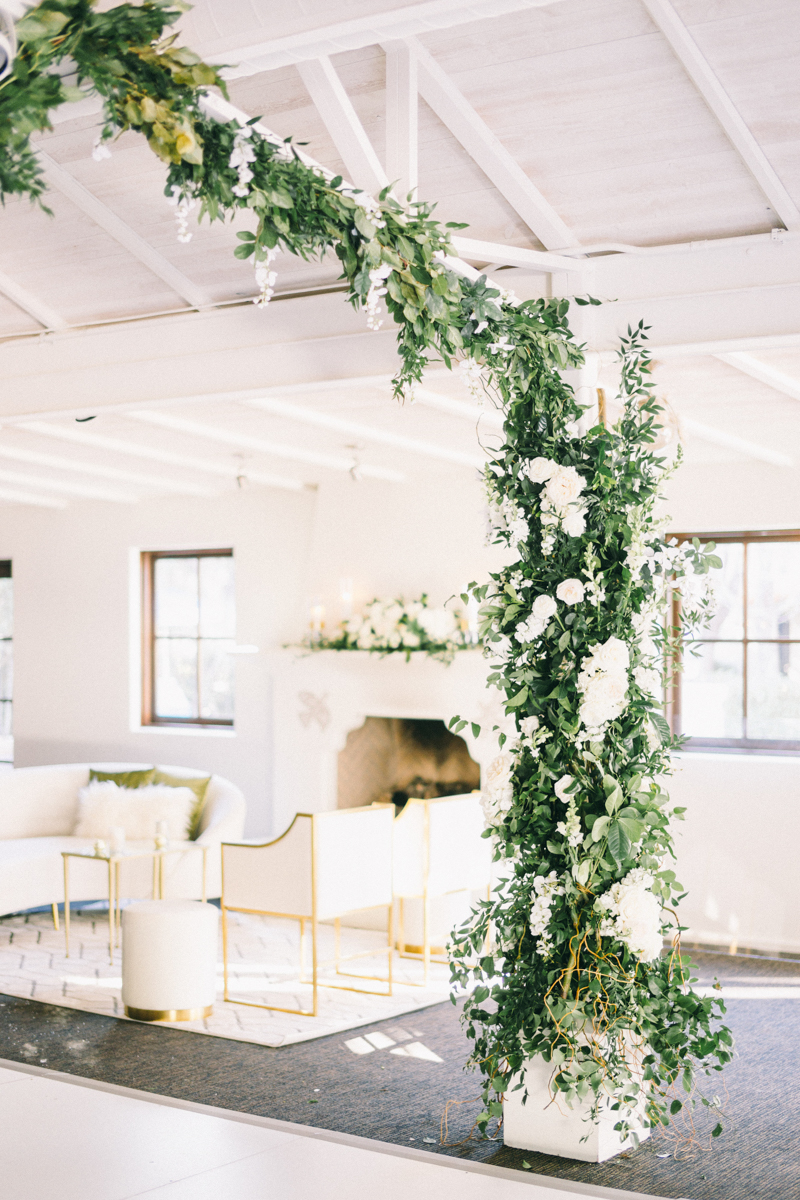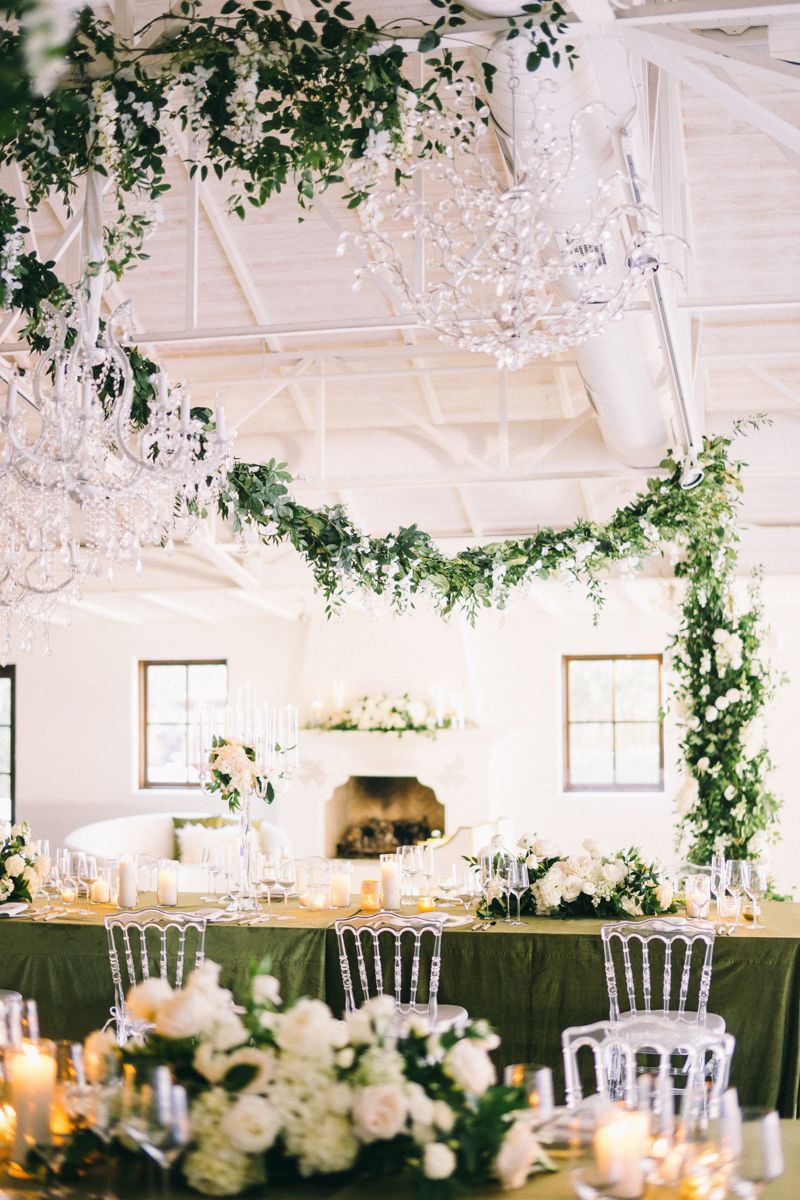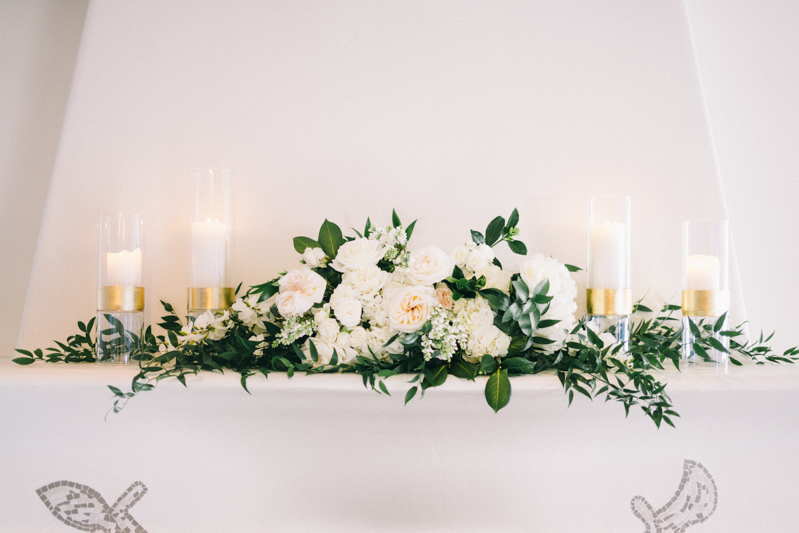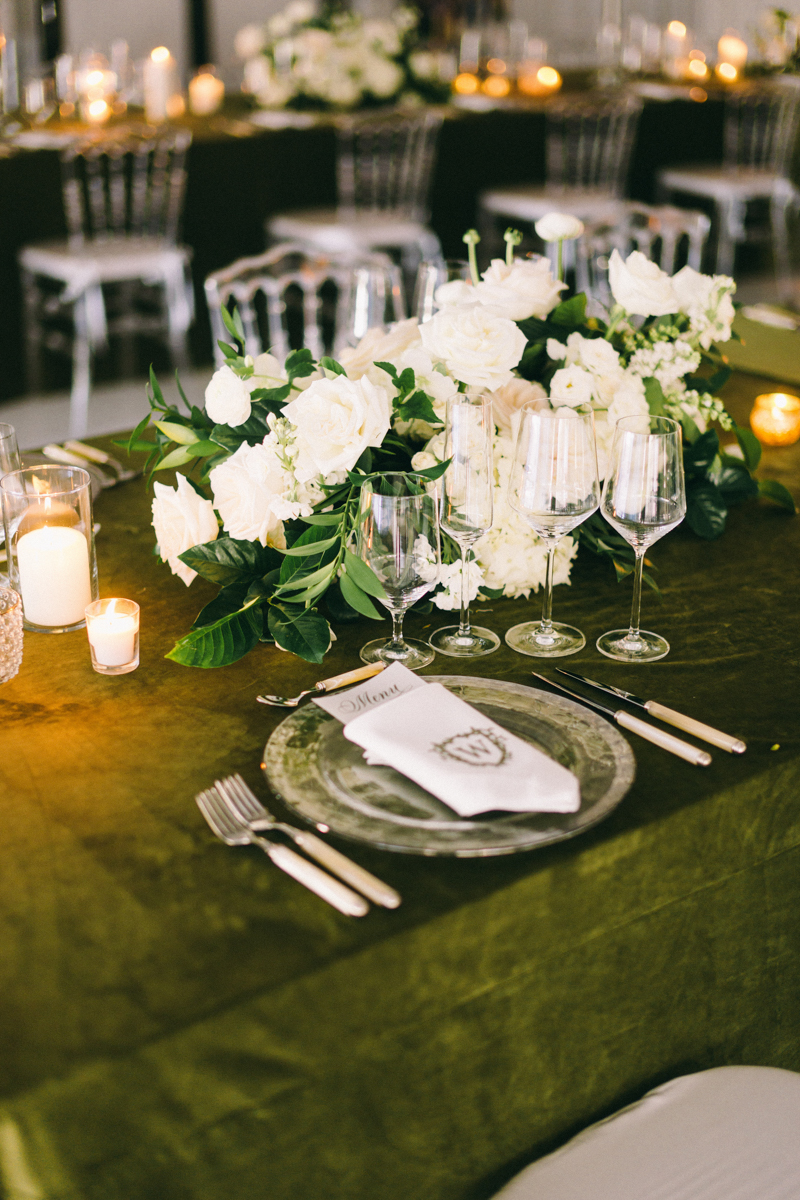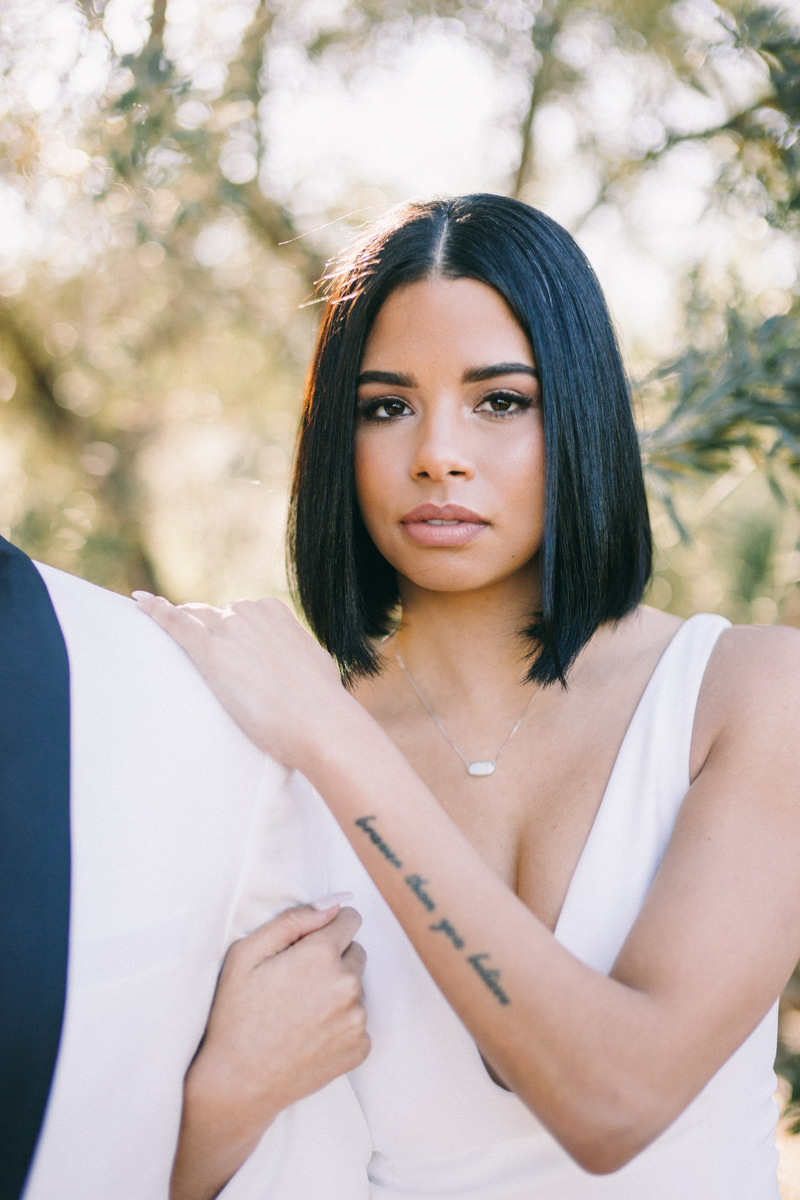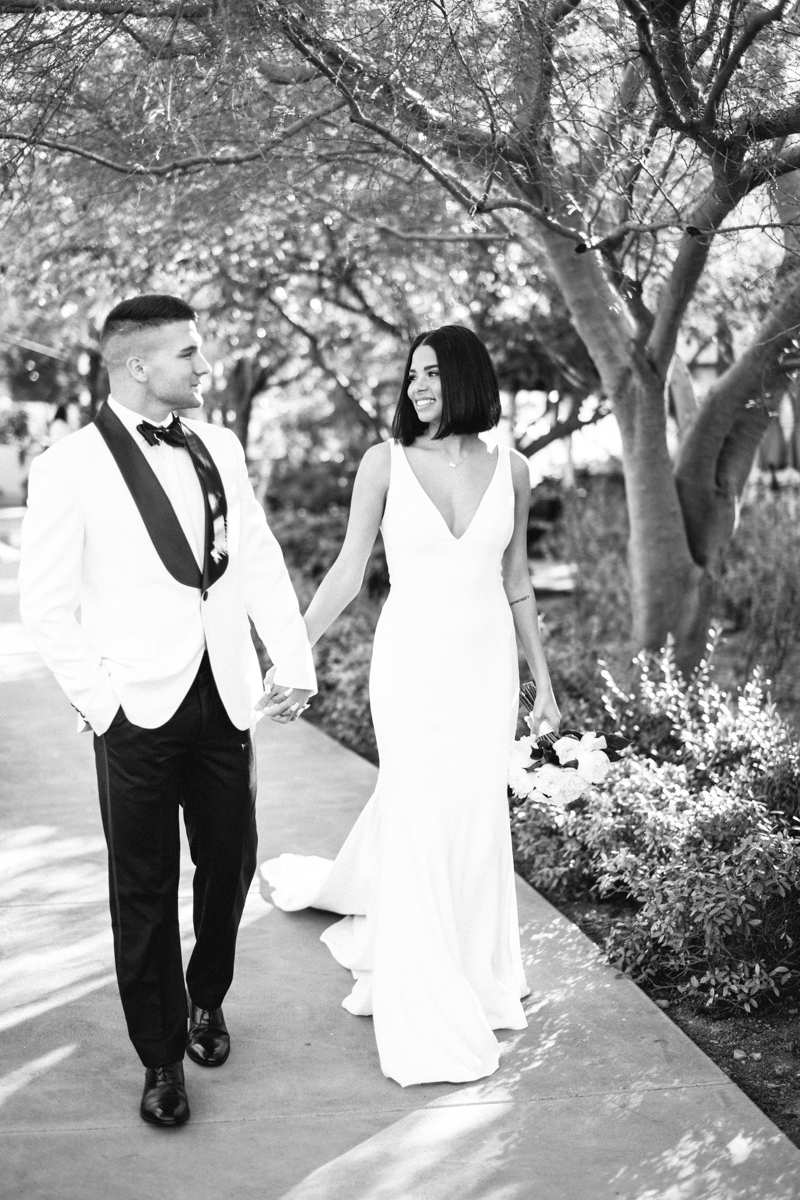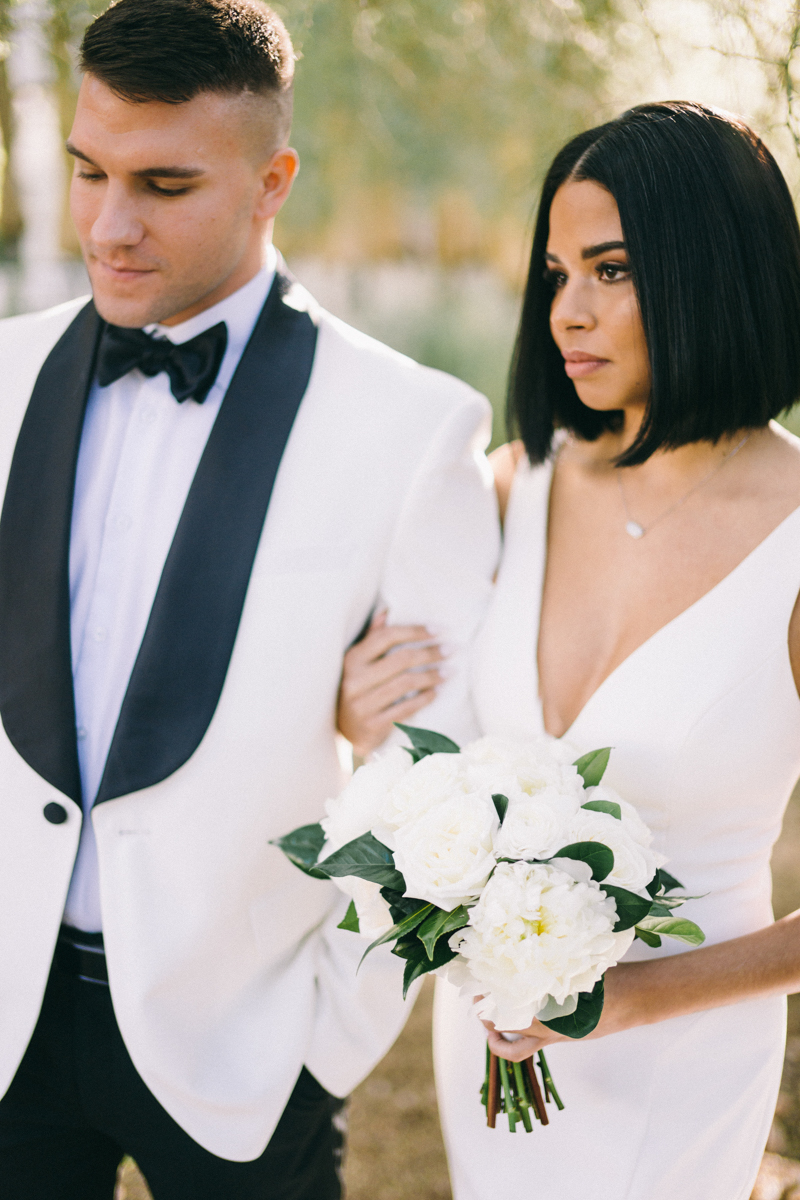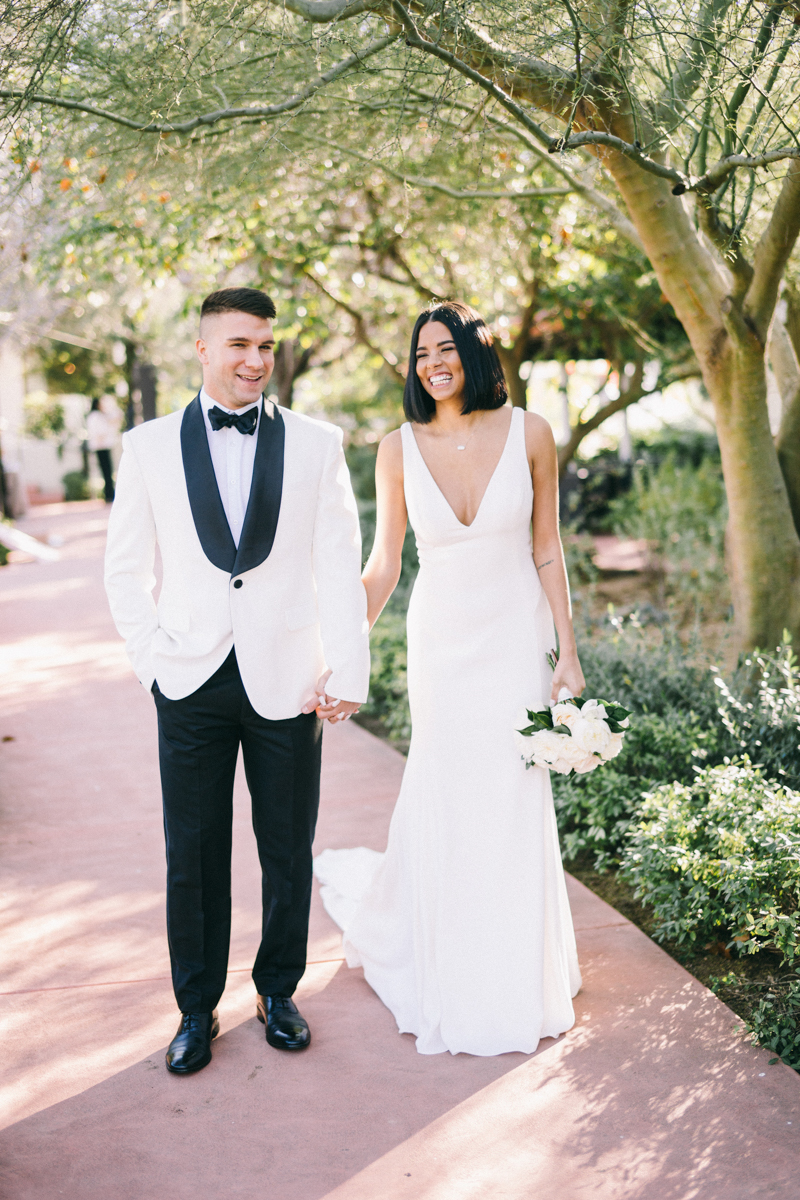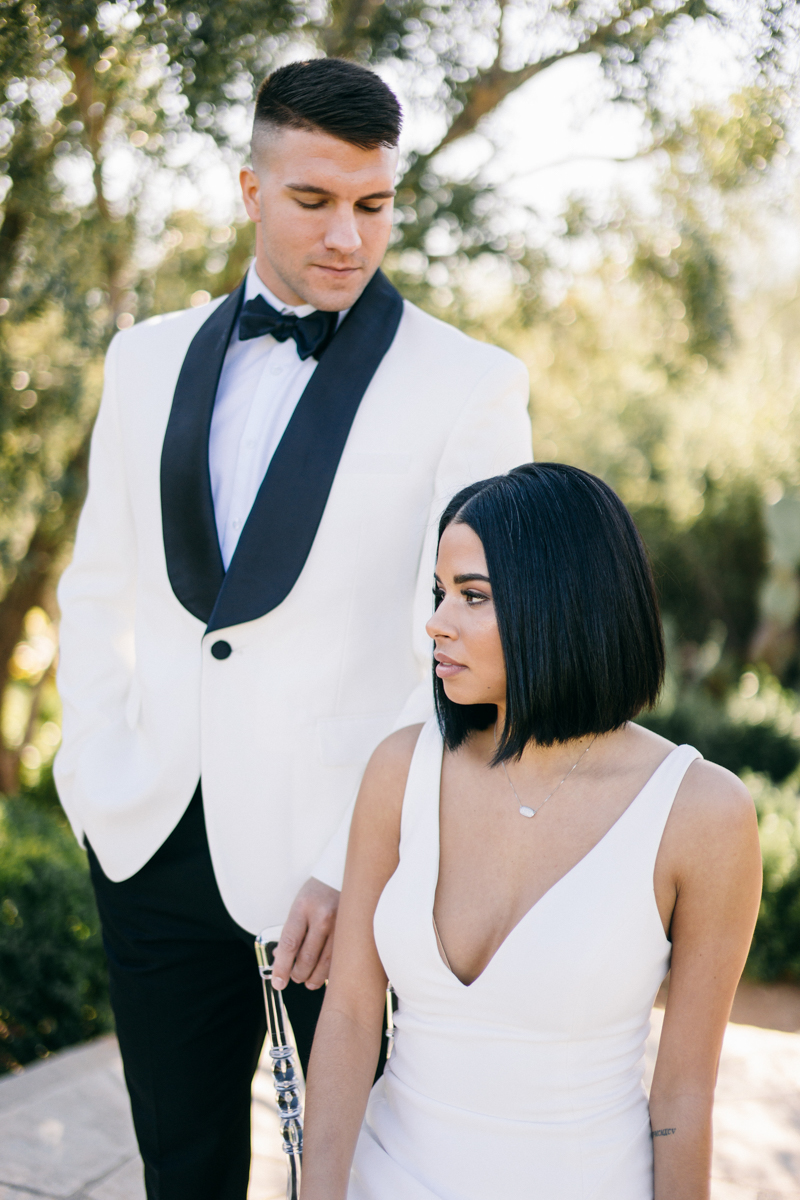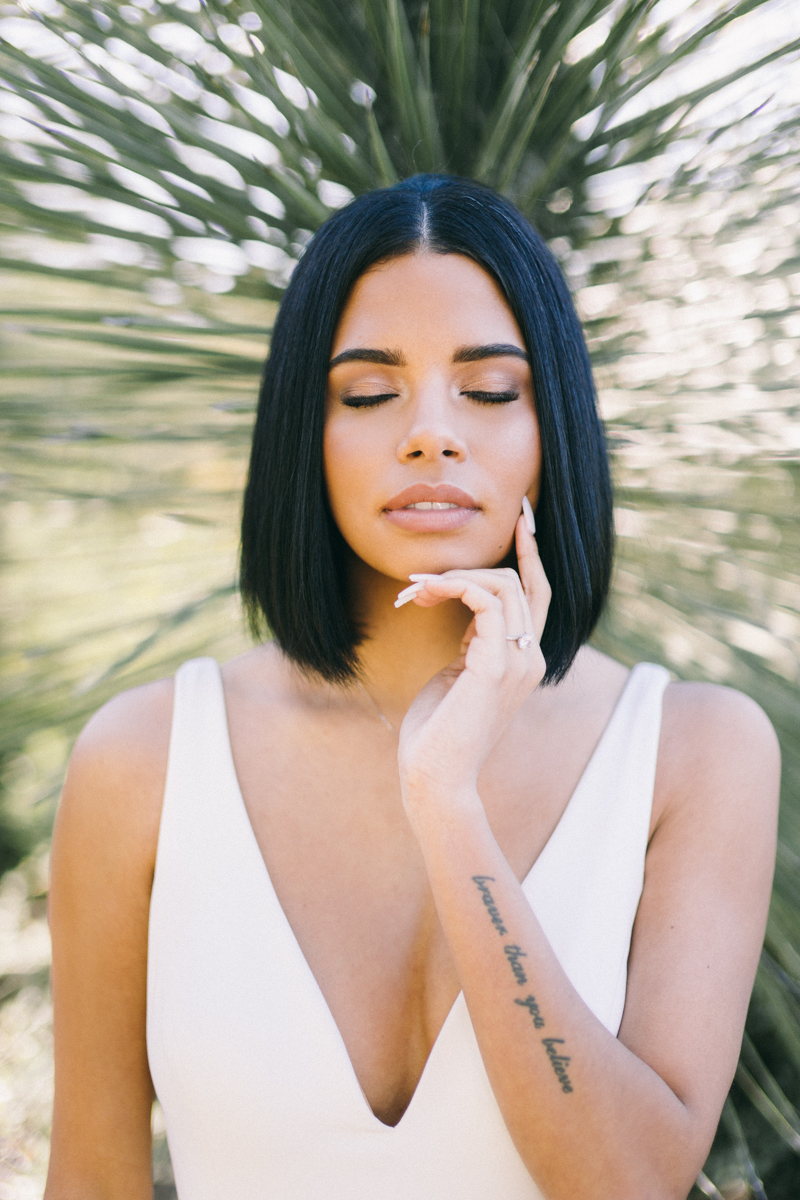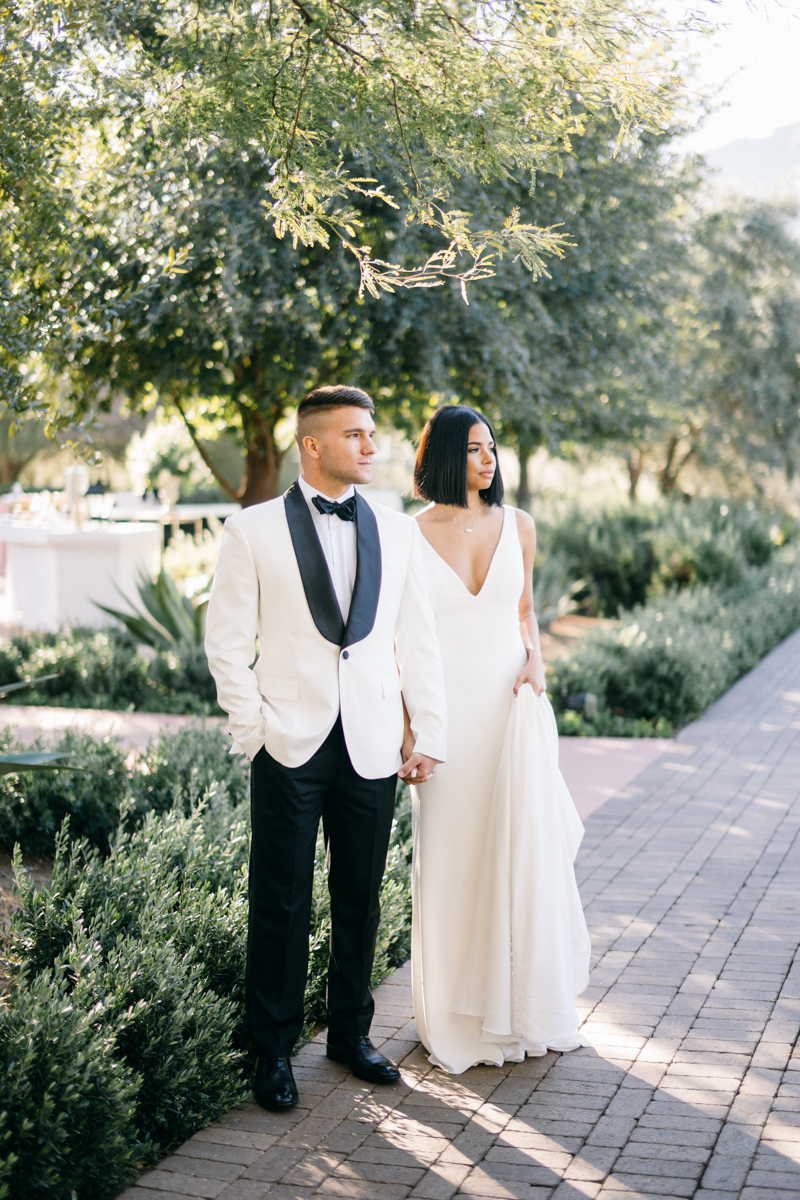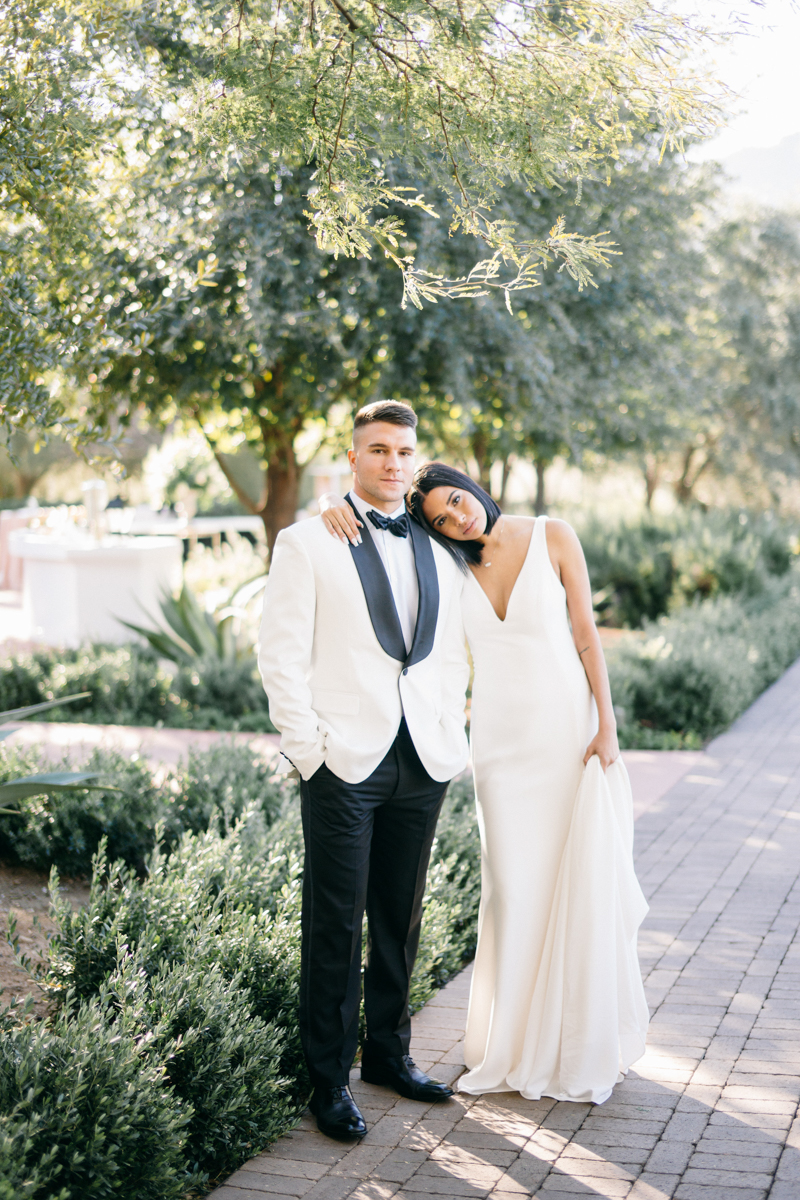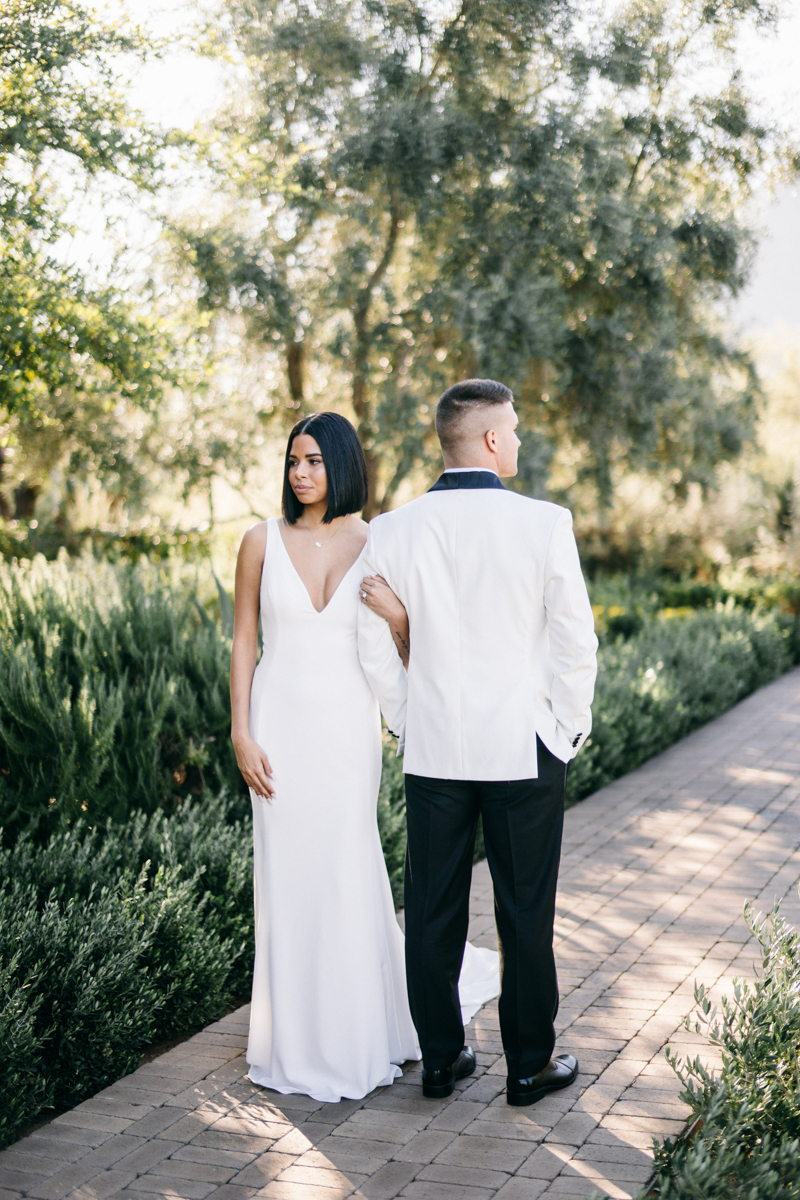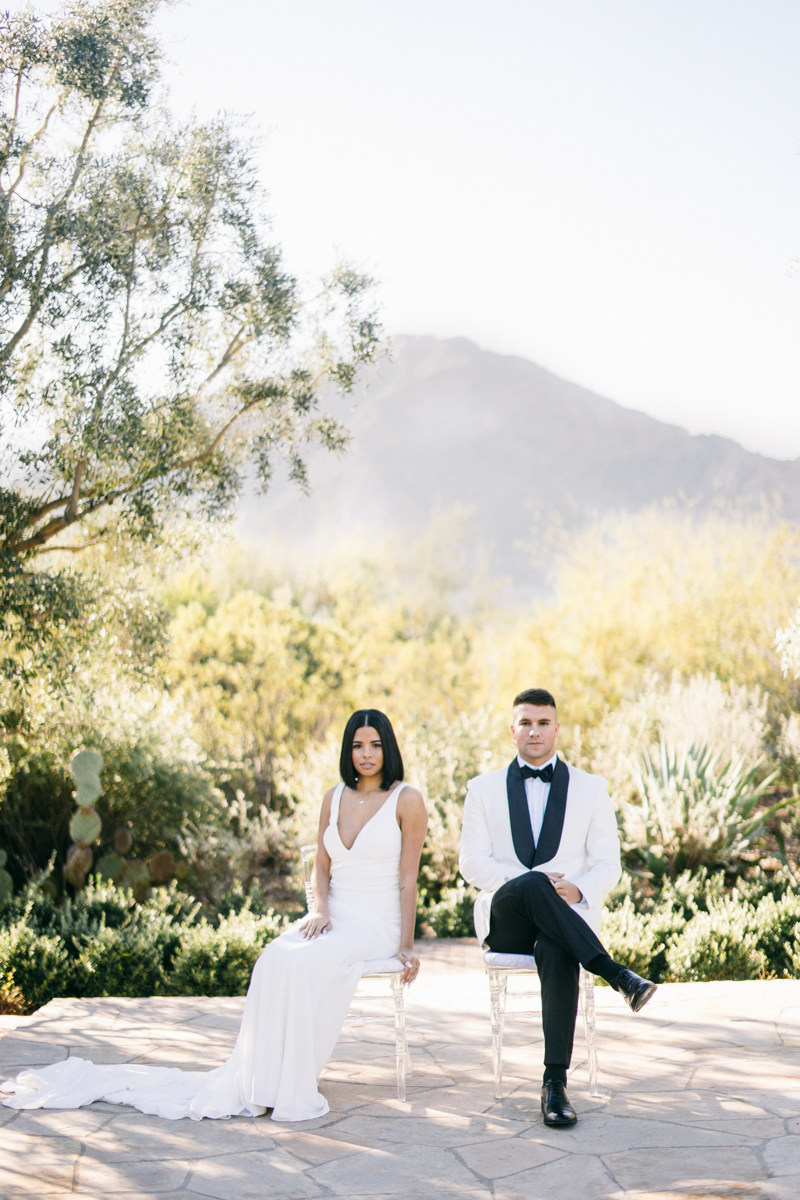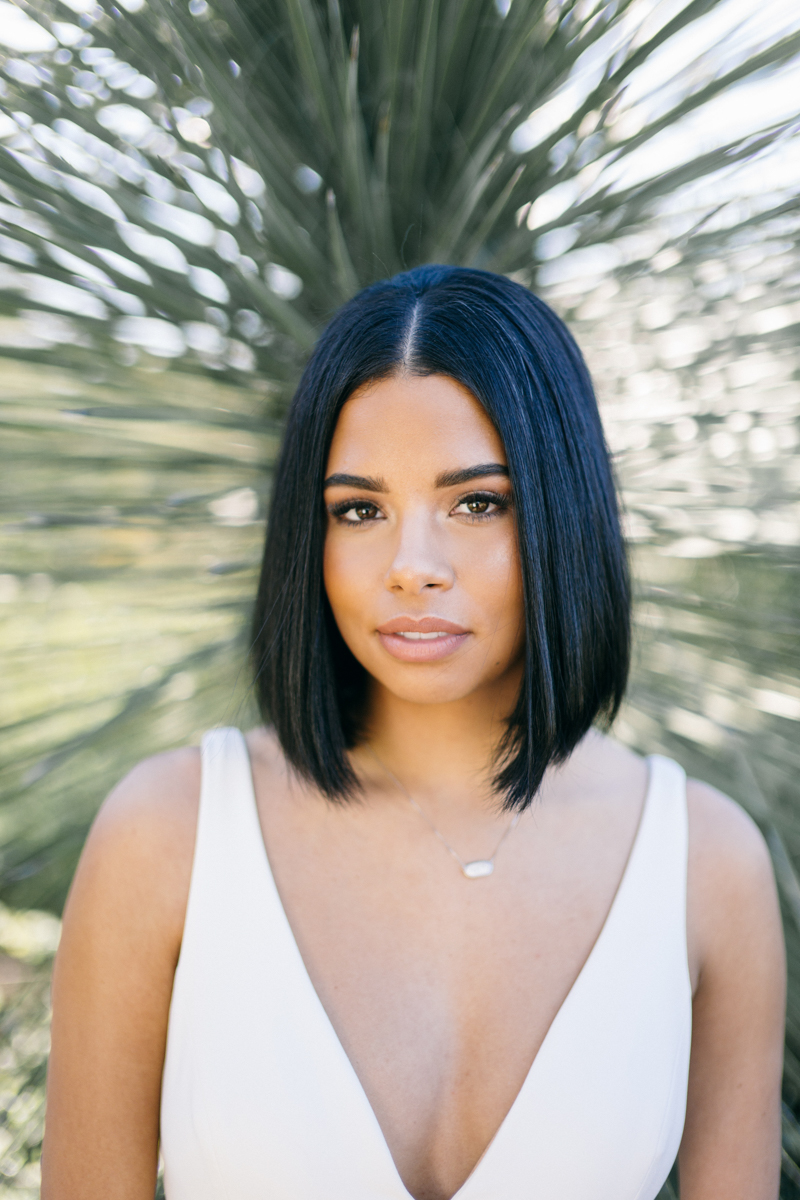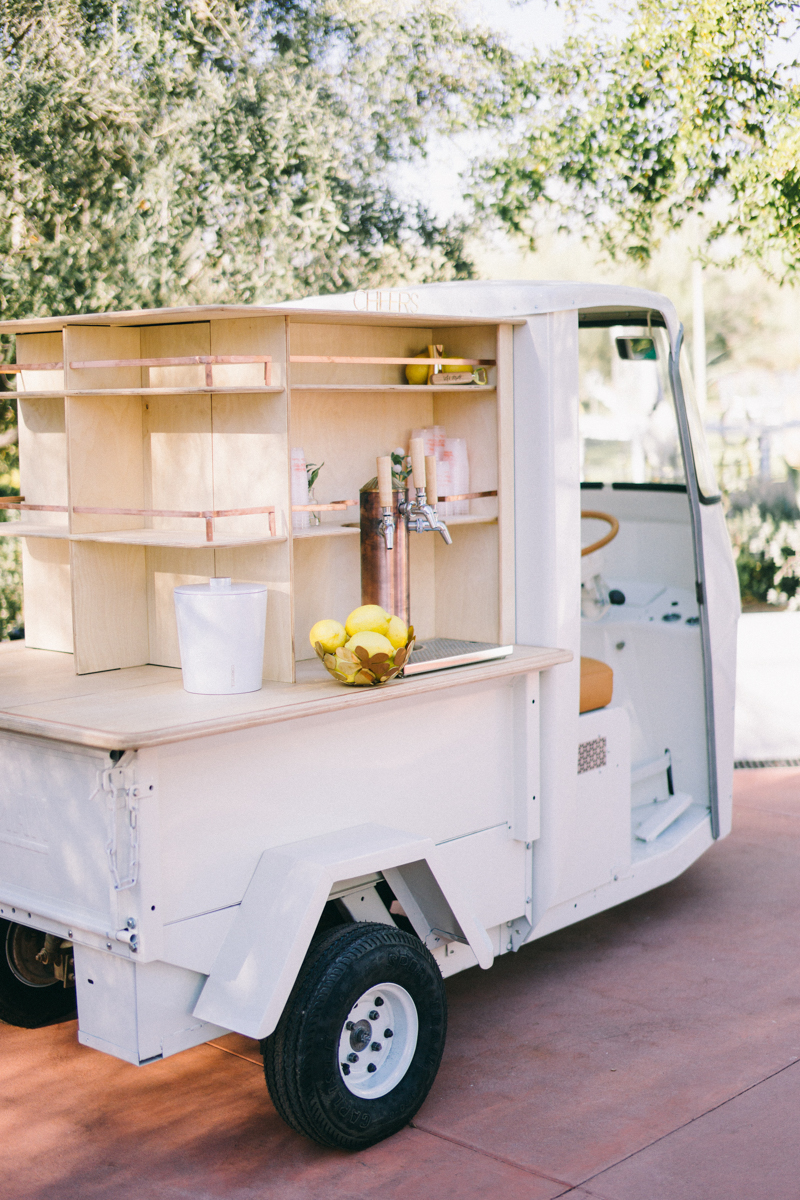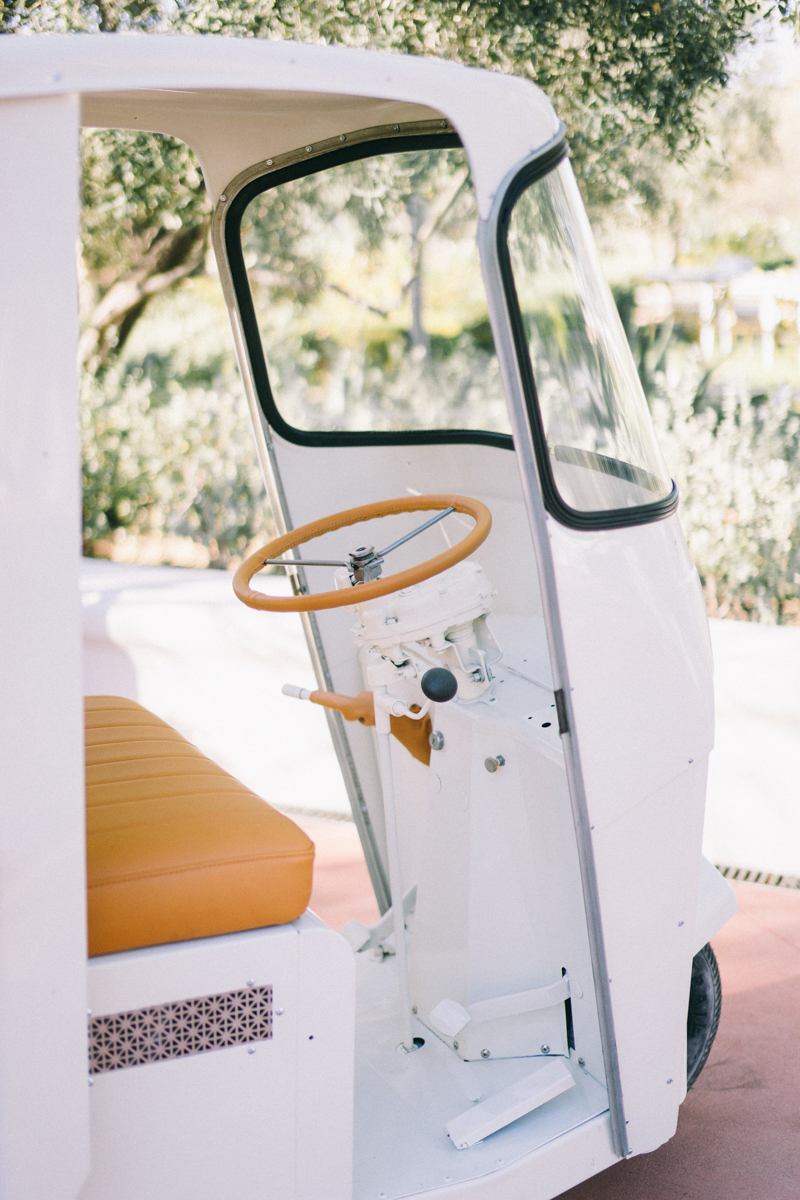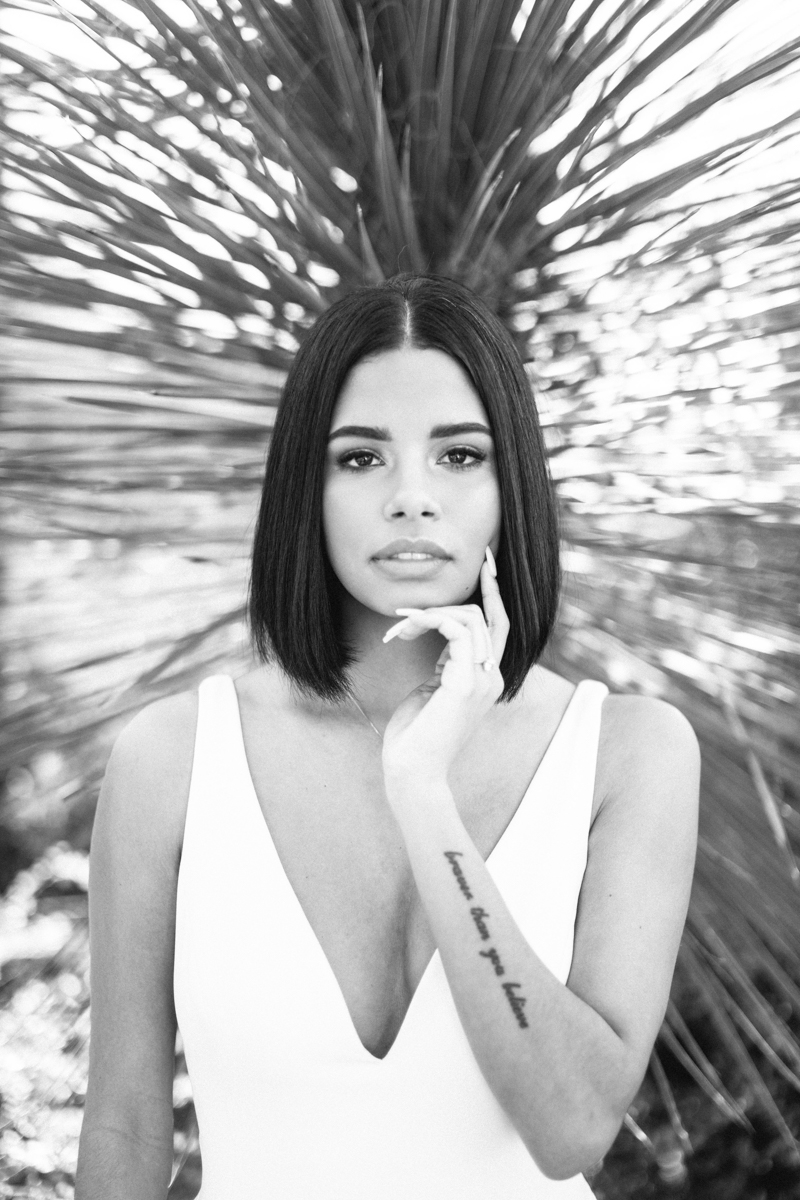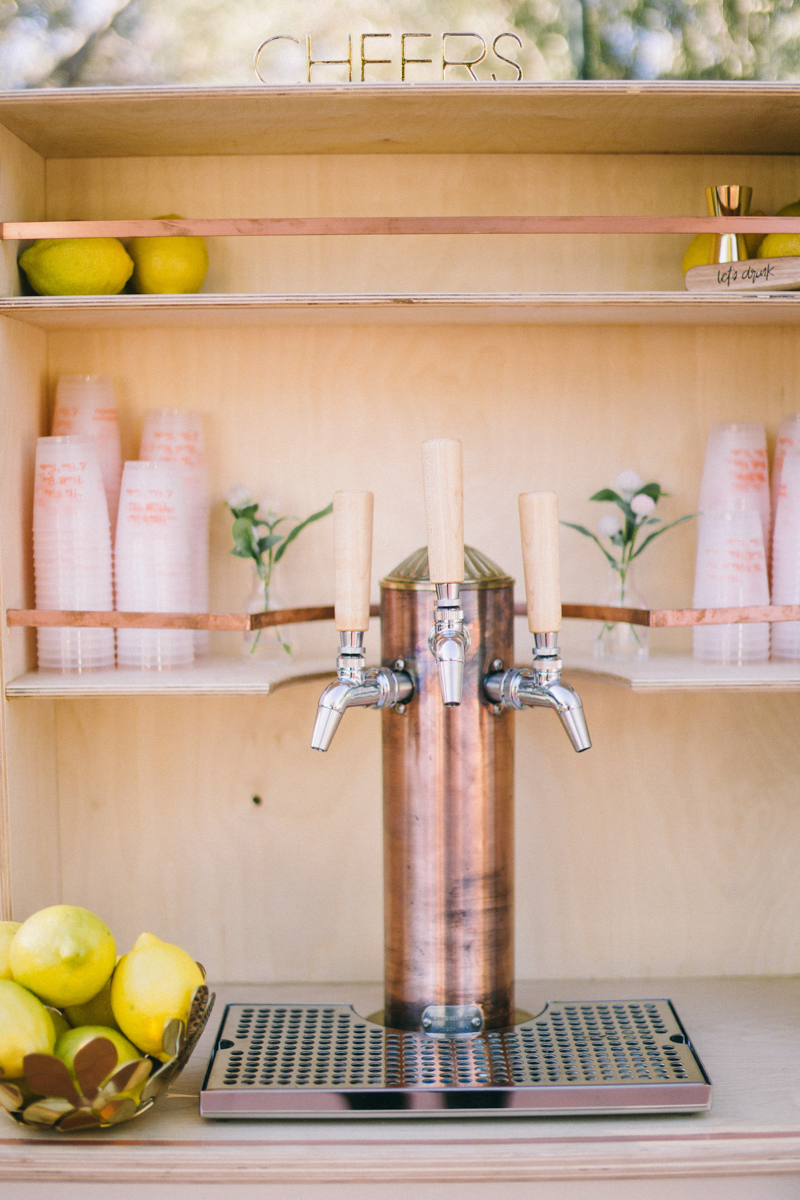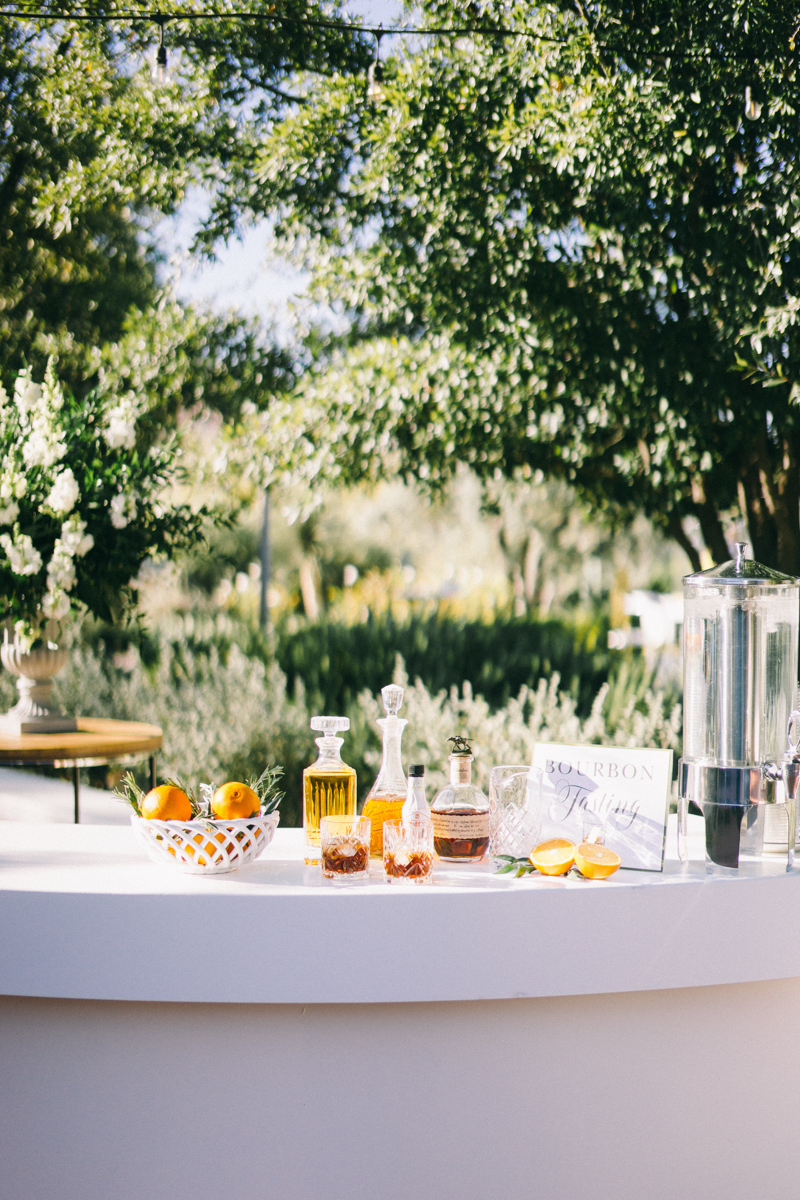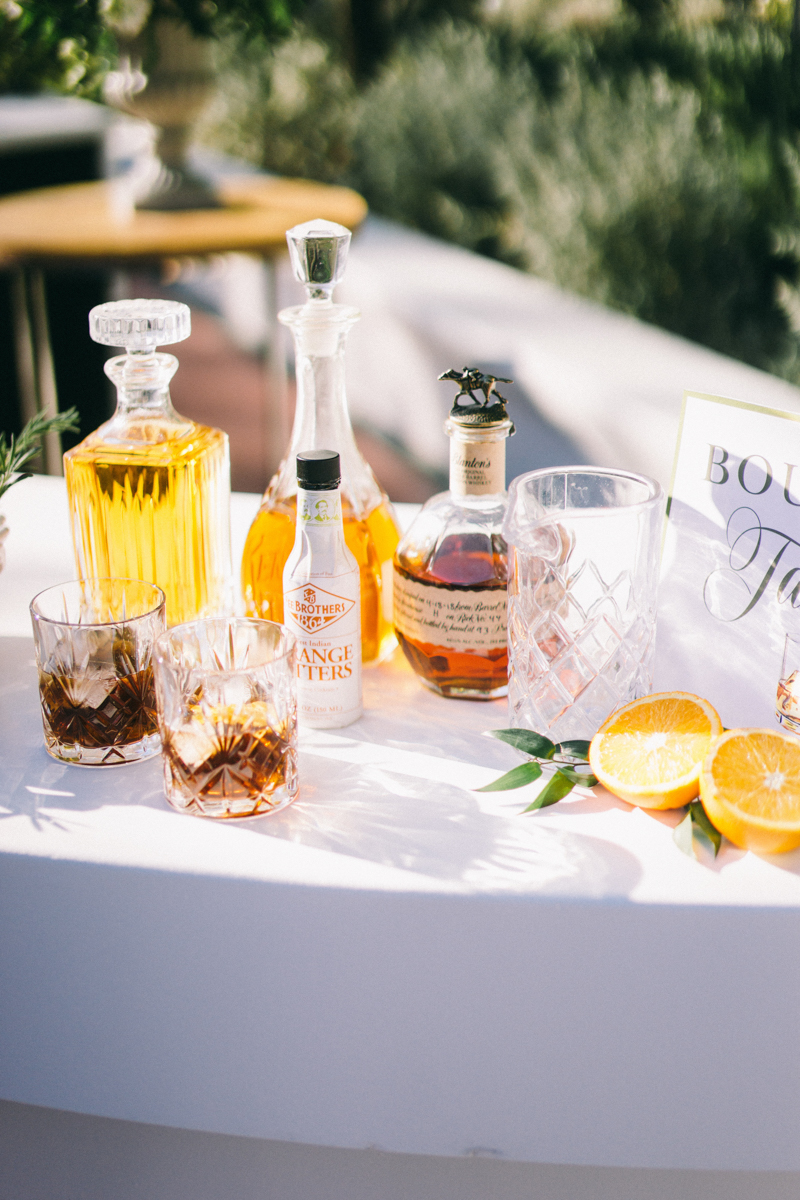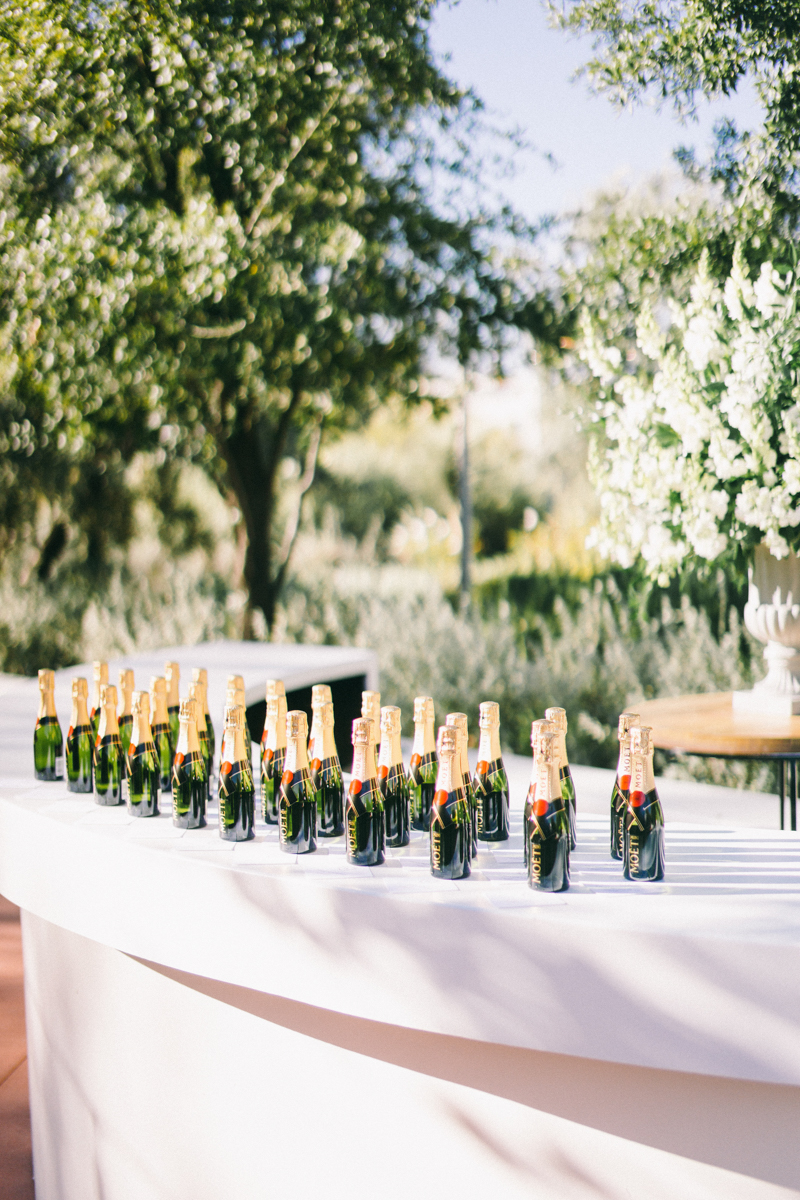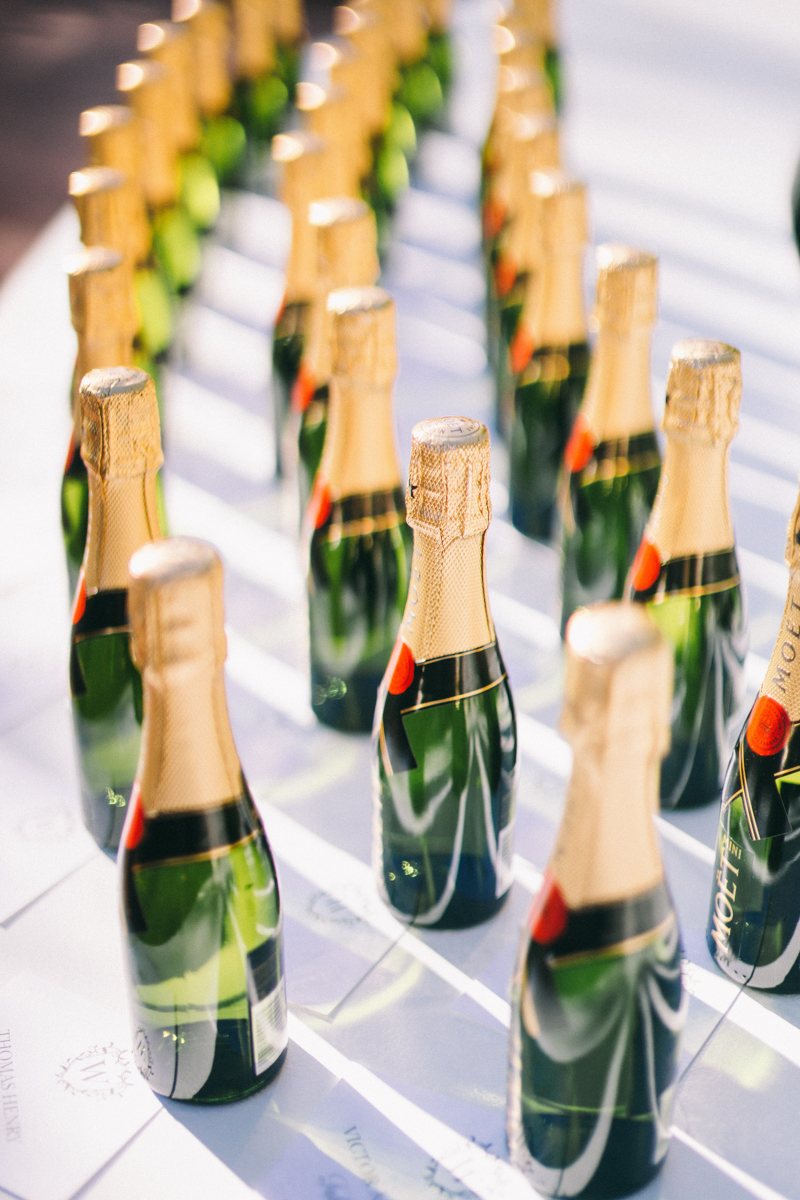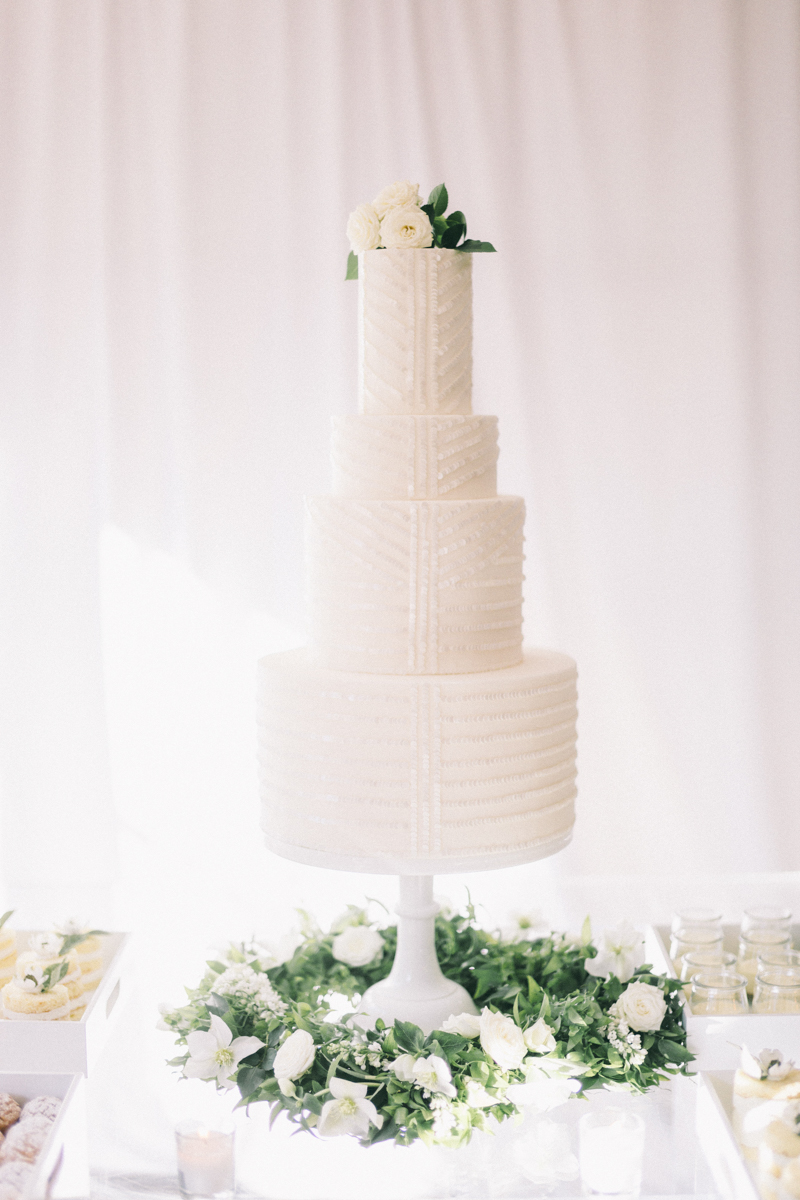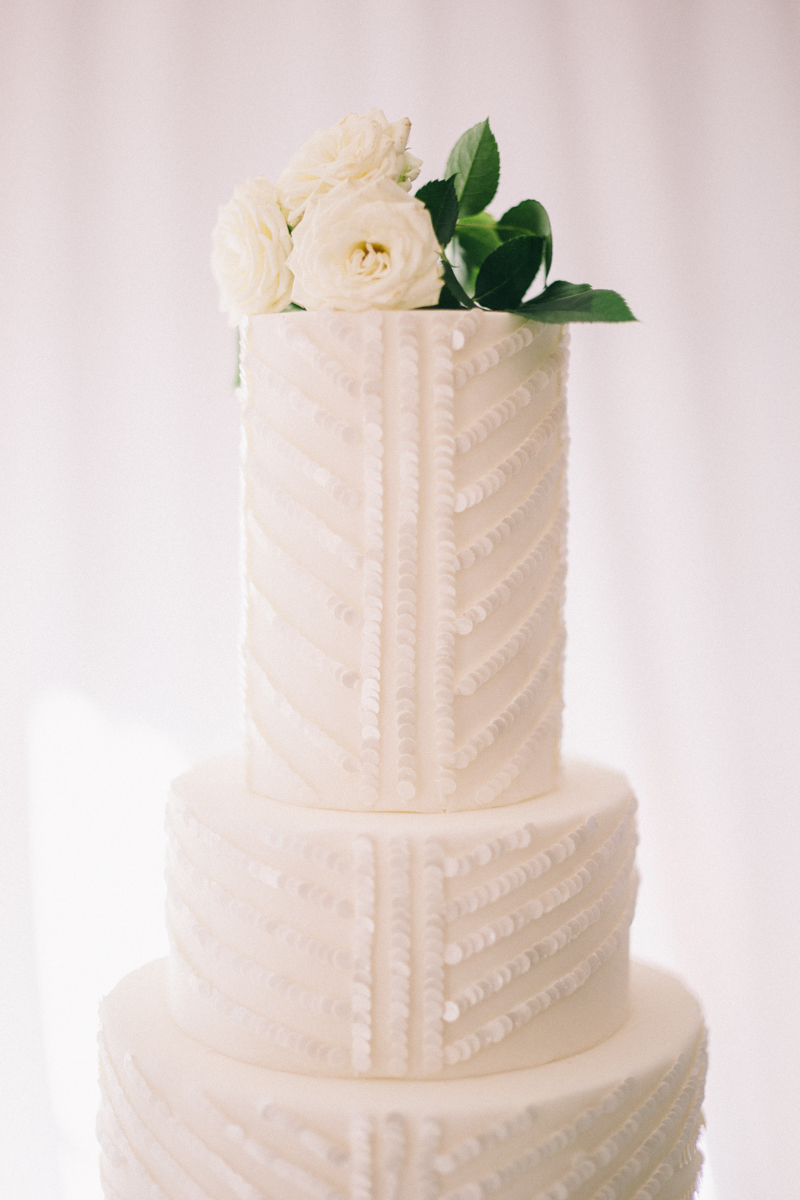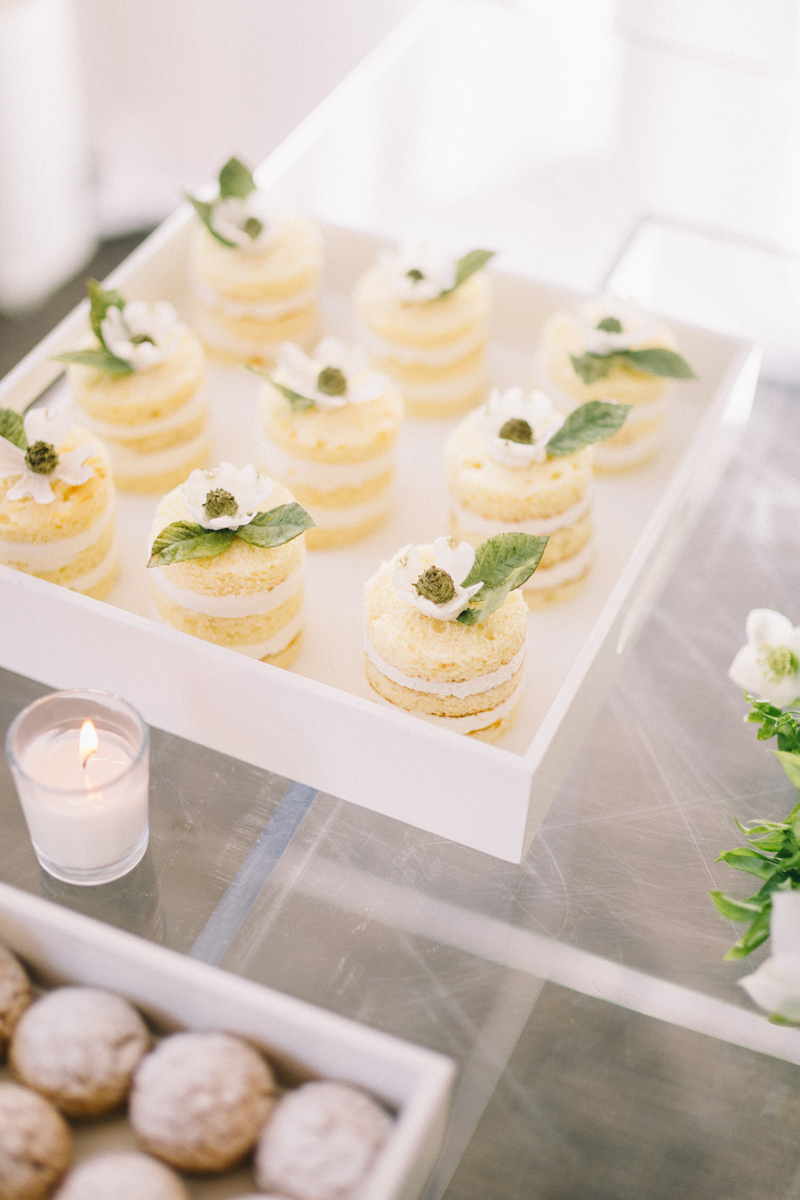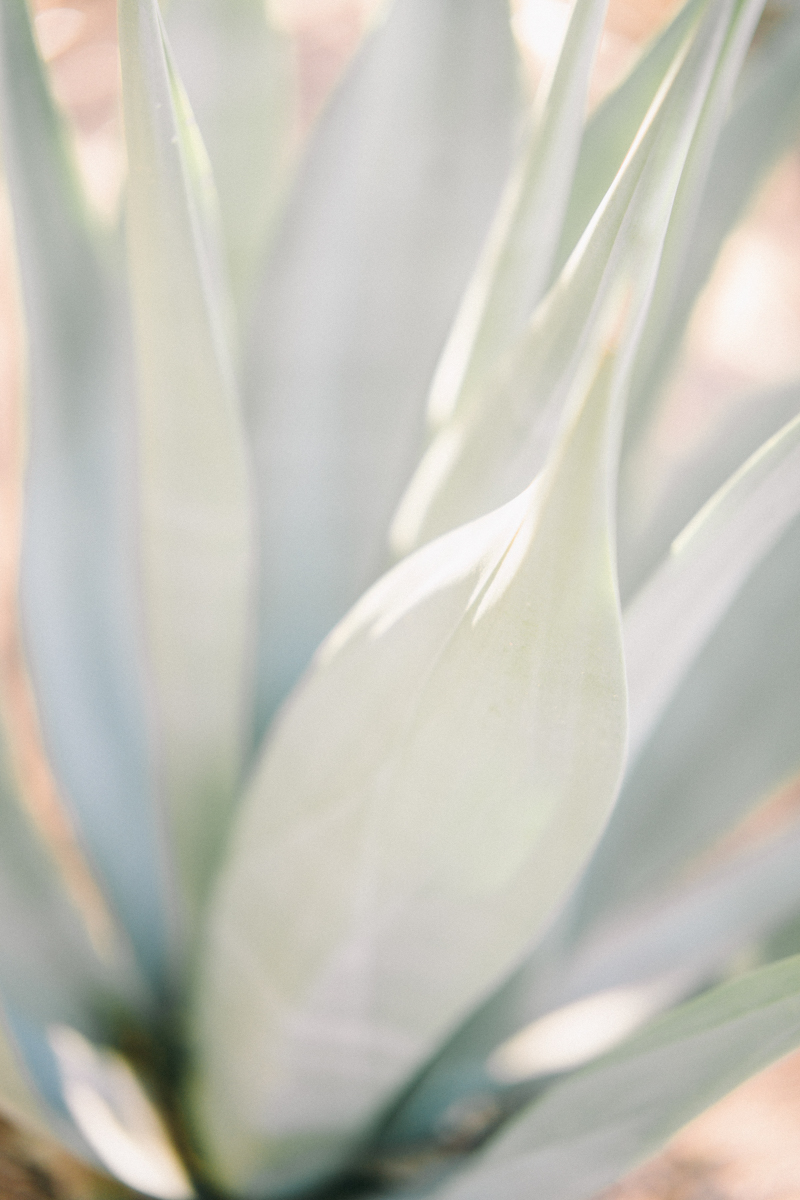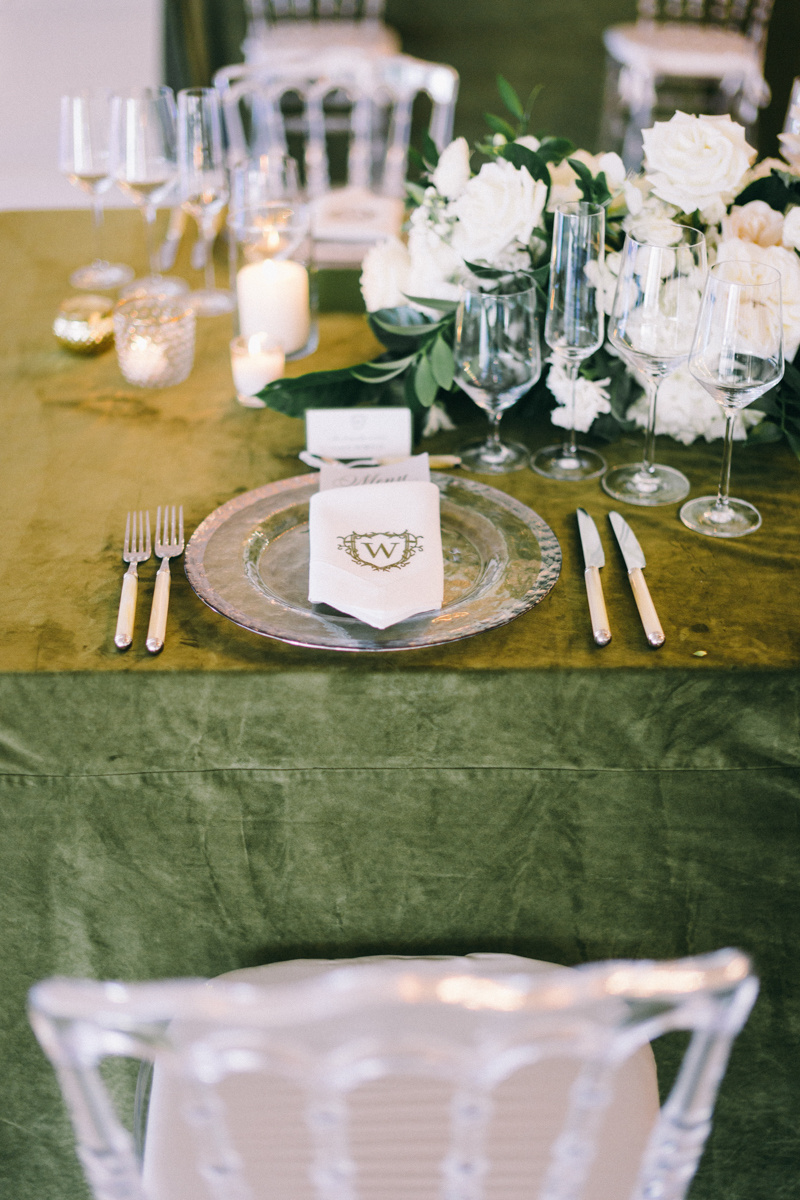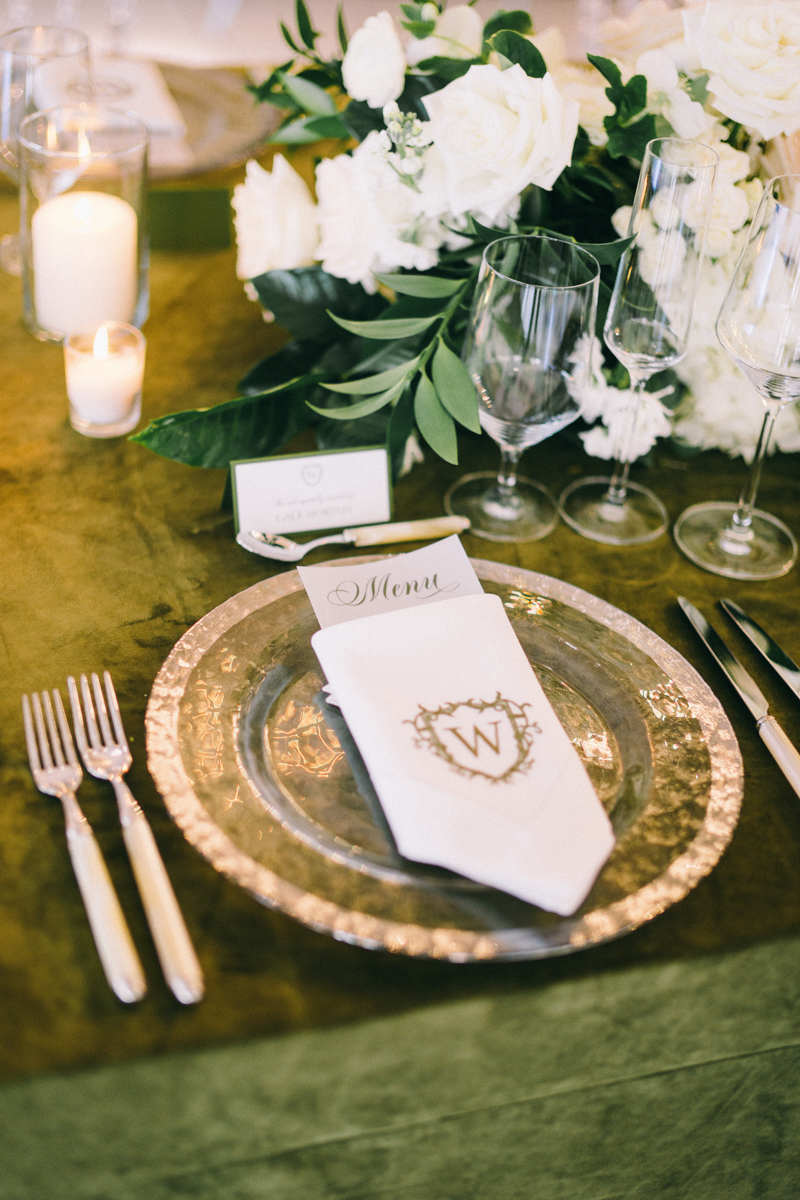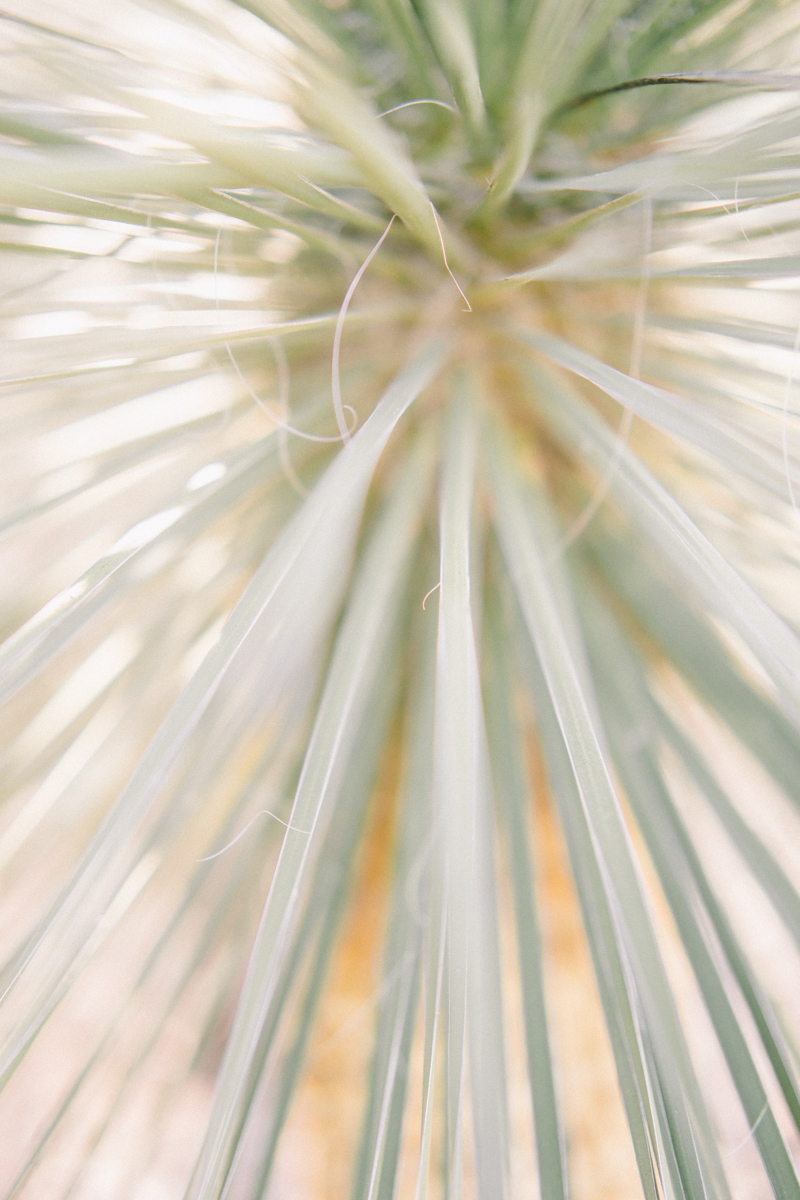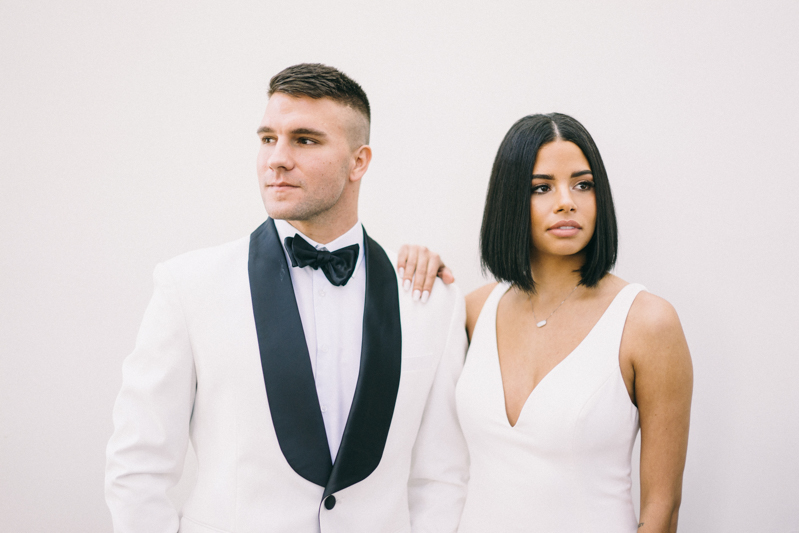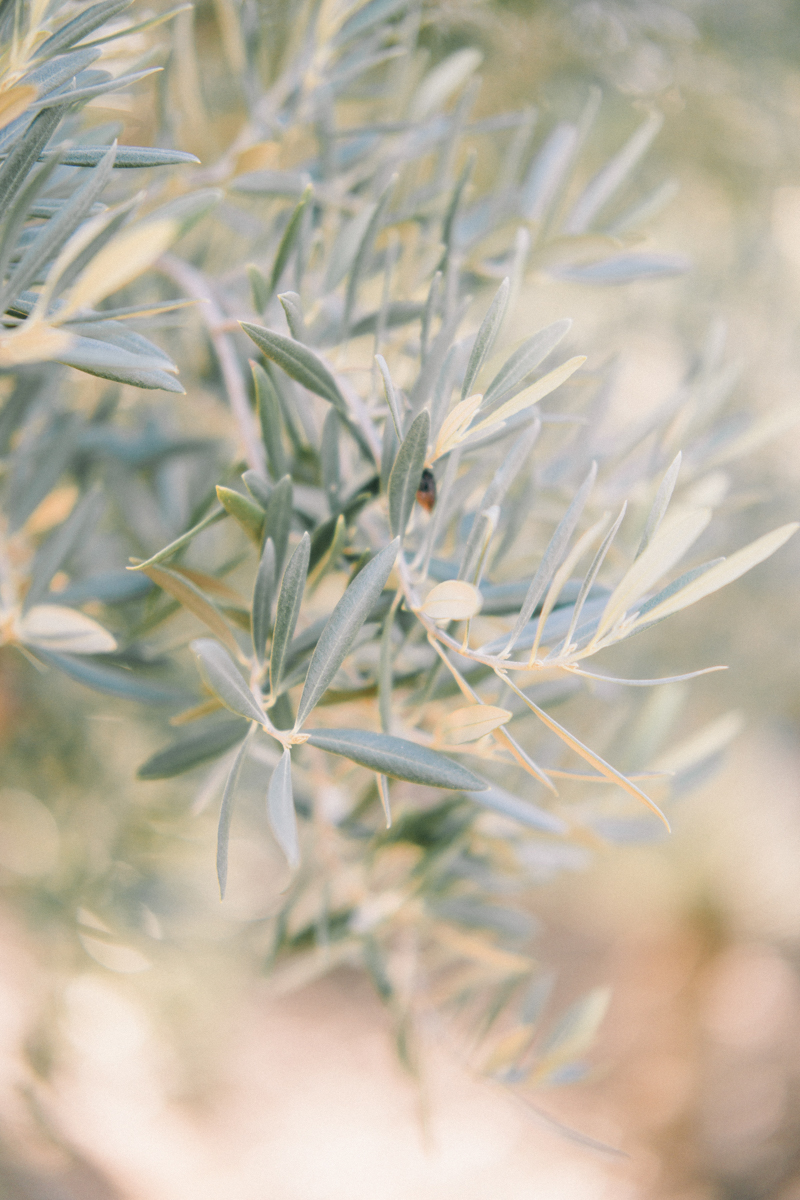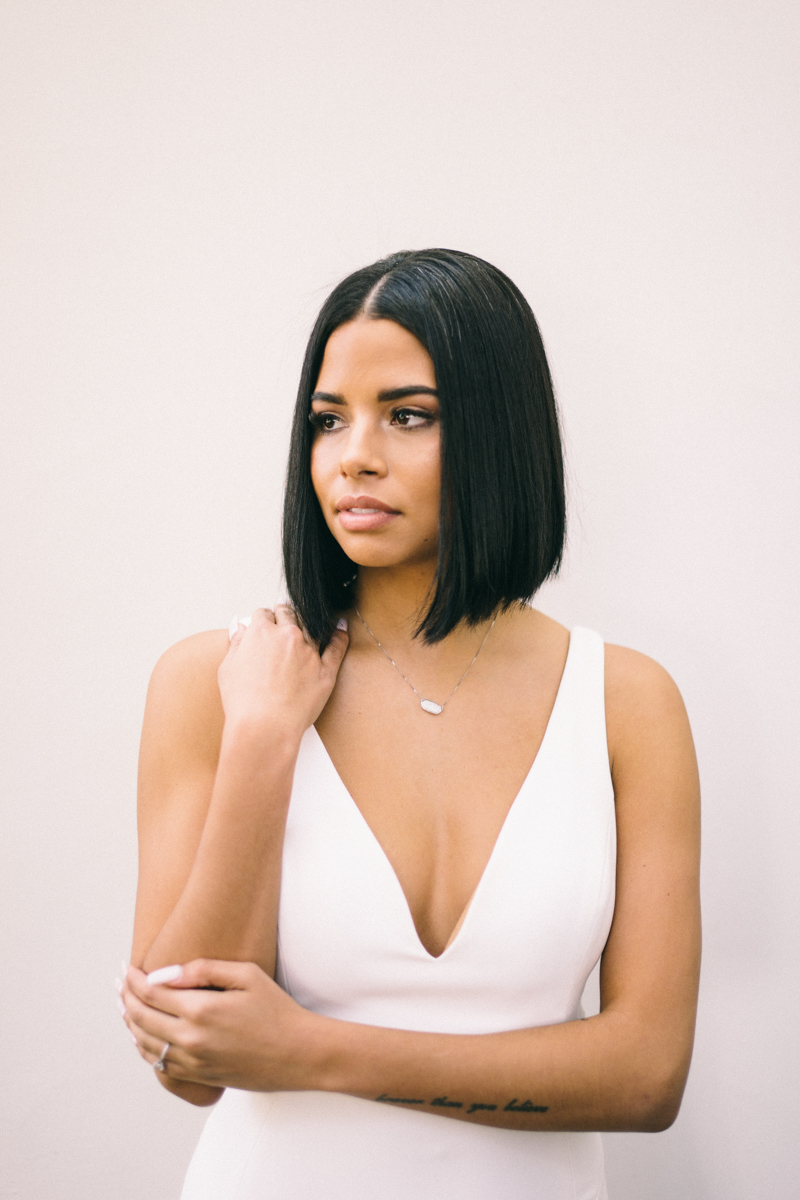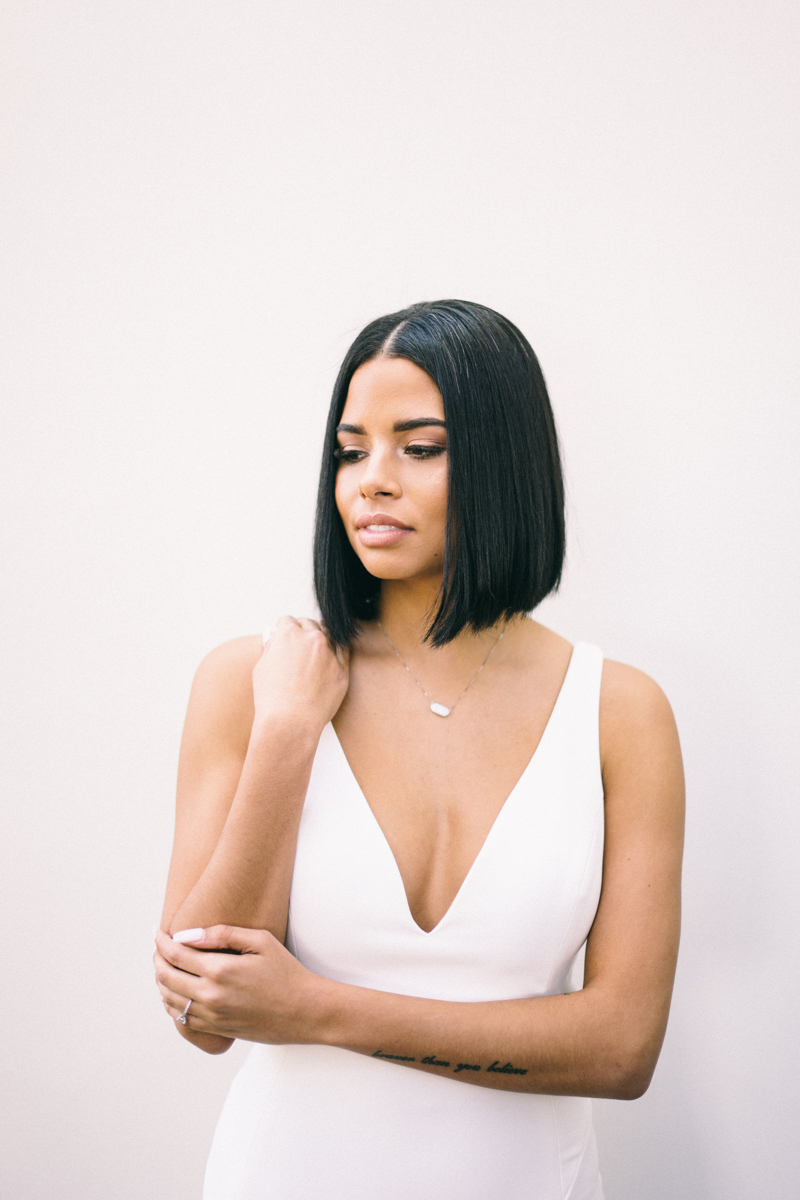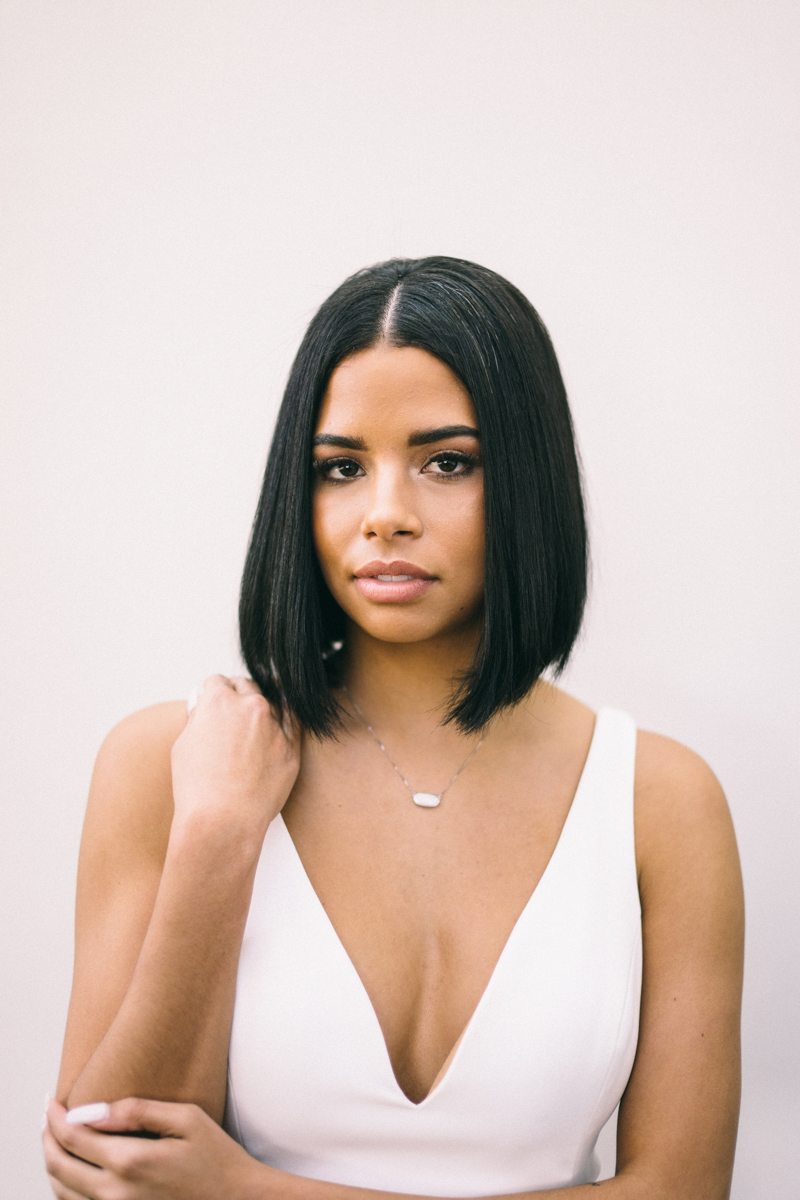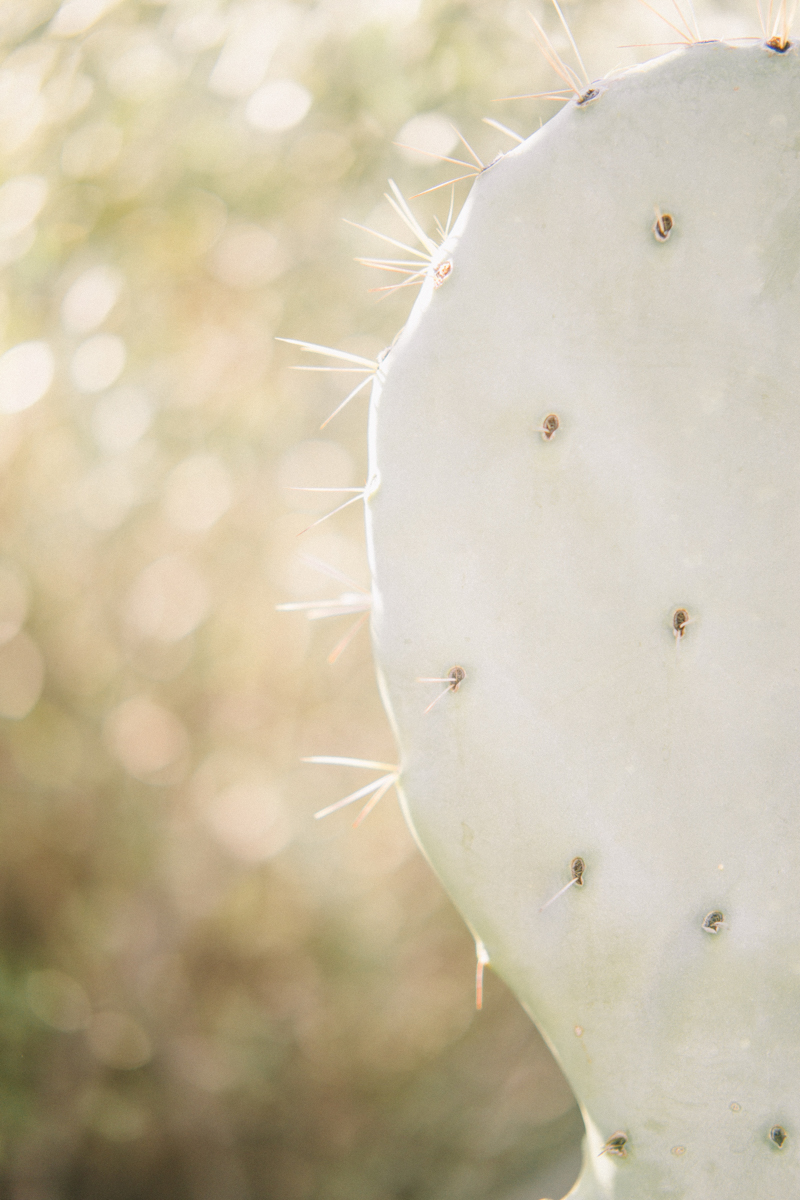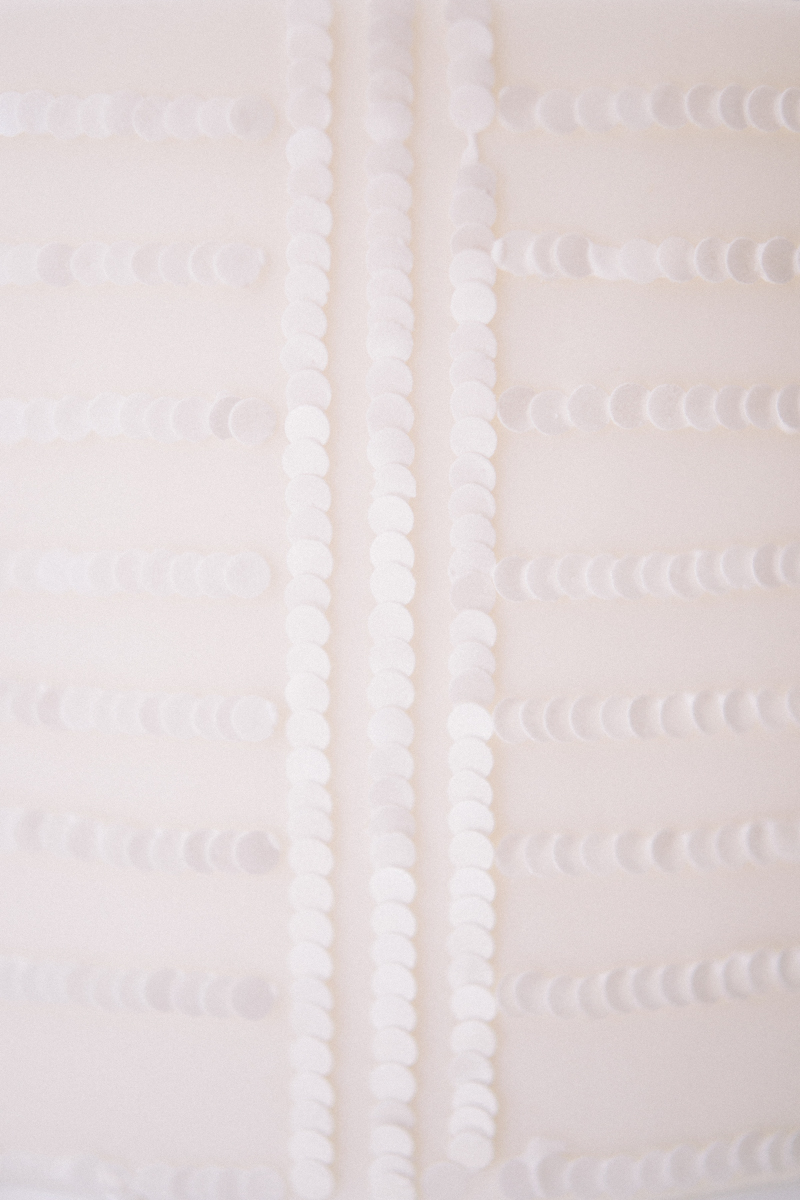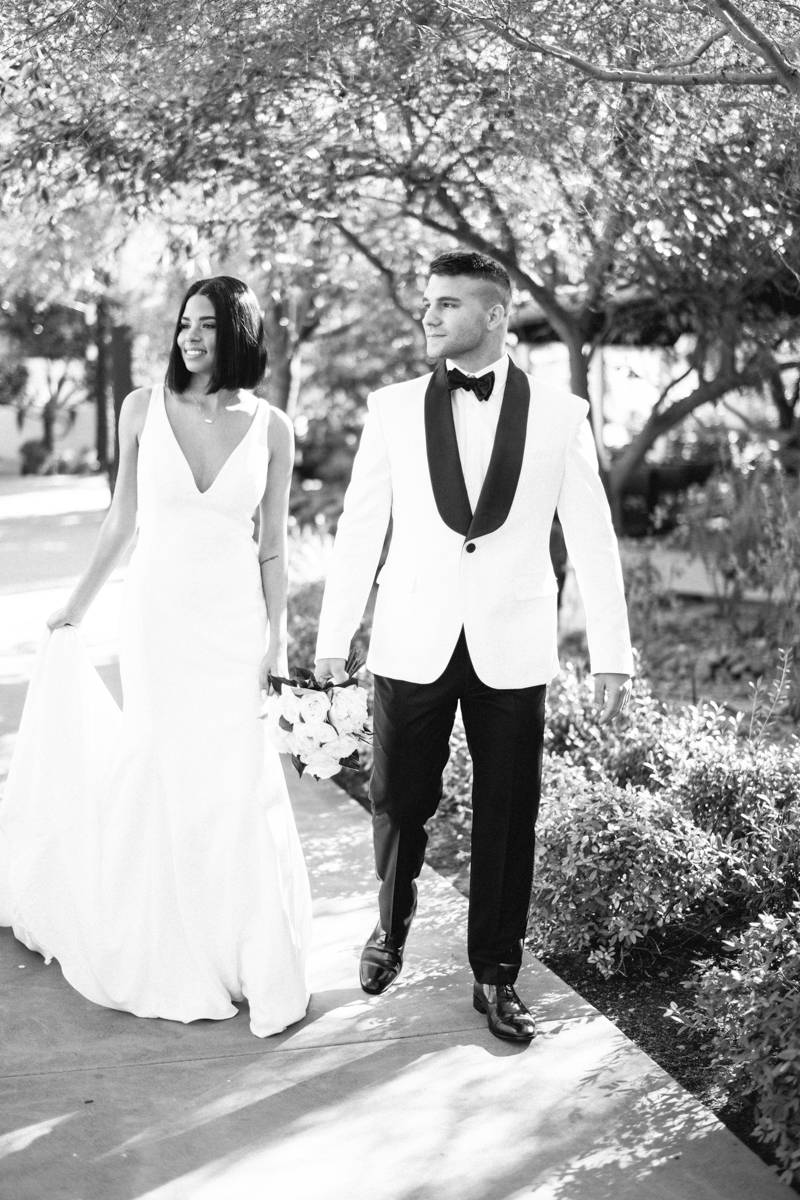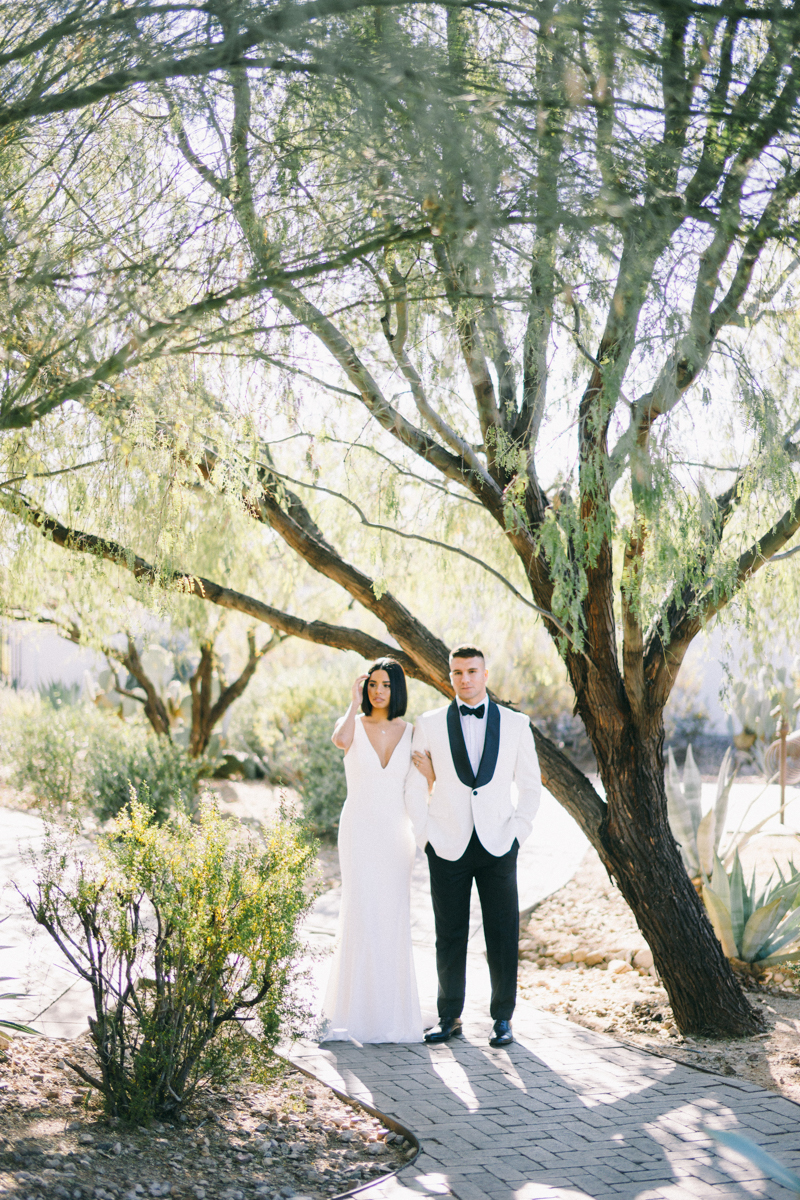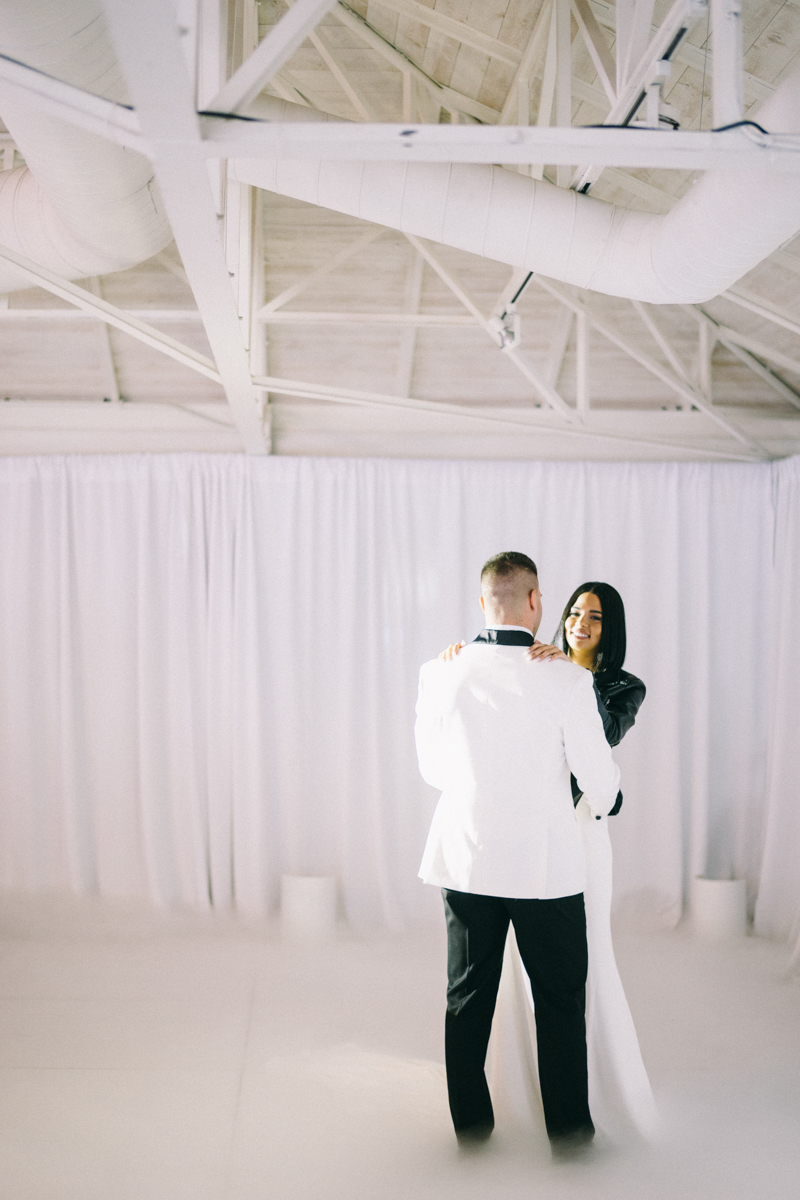 El Chorro Wedding Professionals:
Design and Planning- Revel Wedding Company
Venue- El Chorro
Invitation- Be in Love Designs
Florist- Luxe Wedding Florist
Rentals- Prim Rentals
Makeup and Hair- Kensington Makeup
DJ- DJ Groove Tech
Cake & Desserts- Ruze Cake House
Photography- Jaimee Morse