I had the joy of shooting some lifestyle shots for Malori, a Phoenix wedding florist (and now florist for your everyday events- read on to learn more!) Malori started Form Floral, a seven year old floral company that is for your on-trend bride. She's a wizard with flowers and her dried flower game is perfection. She also is a hilarious human being who will keep you laughing and wishing you were as quick witted as she is. And one of my favorite things is that she does not shy away from color but embraces it. Below are some of my favorite images I shot with her and she gives us the low down about Form Floral such as how she got her start (which I think is so fun!). And scroll down for her favorite places in Phoenix. She's also opening a store front soon- so make sure to follow her over on Instagram to know exactly when the open date is!

Tell us a little about yourself, as a Phoenix wedding florist, as a human, and as the owner of Form Floral.
Form Floral is a boutique floral design studio that creates art-inspired arrangements for your everyday and your BIG days. We've been around for seven years now flowering weddings and this year, we branched out into offering deliveries for everyday arrangements (birthdays, anniversaries, or just to brighten up any ol' day). We're opening our first retail storefront in spring of 2021 so people will be able to pop in to grab gorgeous gifts or thoughtfully curated items for their homes whenever they want.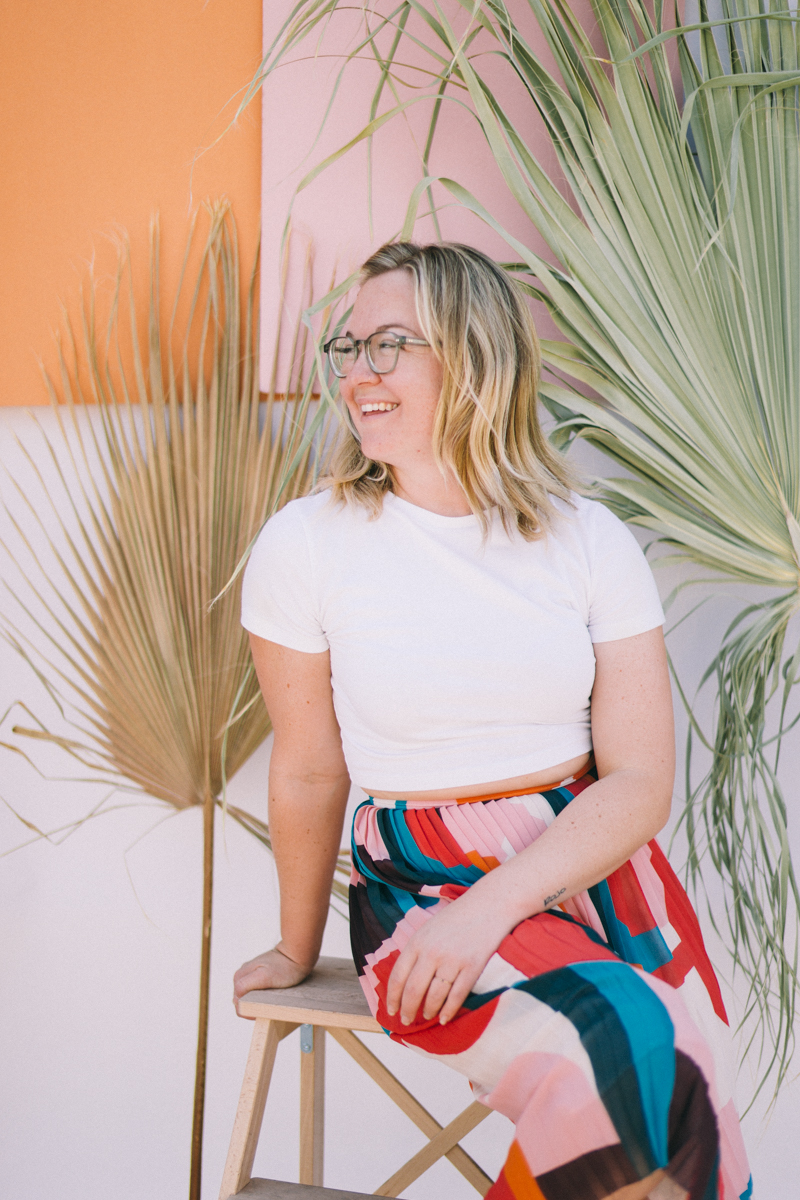 As for me… I'm an Arizona native! I'm a big believer in work/life balance and in my downtime, I love to cook, travel, and spend time with my dog, June, and my boyfriend. My drink of choice is whiskey (typically straight and on the rocks), I make the best chocolate chip cookies you'll ever taste, and I love a good podcast.
How did you get started?
I've always been interested in pursuing an art-focused career. I got a degree in marketing from an art school in Chicago and wound up in the office for a restaurant management company in Phoenix after graduating. I learned quickly that office life was NOT the life for me. I was bored almost immediately by the endless churn of what felt like never-ending projects. I'd clean out my inbox just to find it full again the next morning. We'd roll out a new menu only to immediately begin the same work for the next rollout. So, when I discovered that the restaurants' large floral arrangements were done in house, I asked to shadow the person responsible for them. After my first day on the job, I knew I found something special. After a year of arranging for the restaurants, I quit my day job with the company and branched out on my own with Form Floral (which was originally named Hoot & Holler).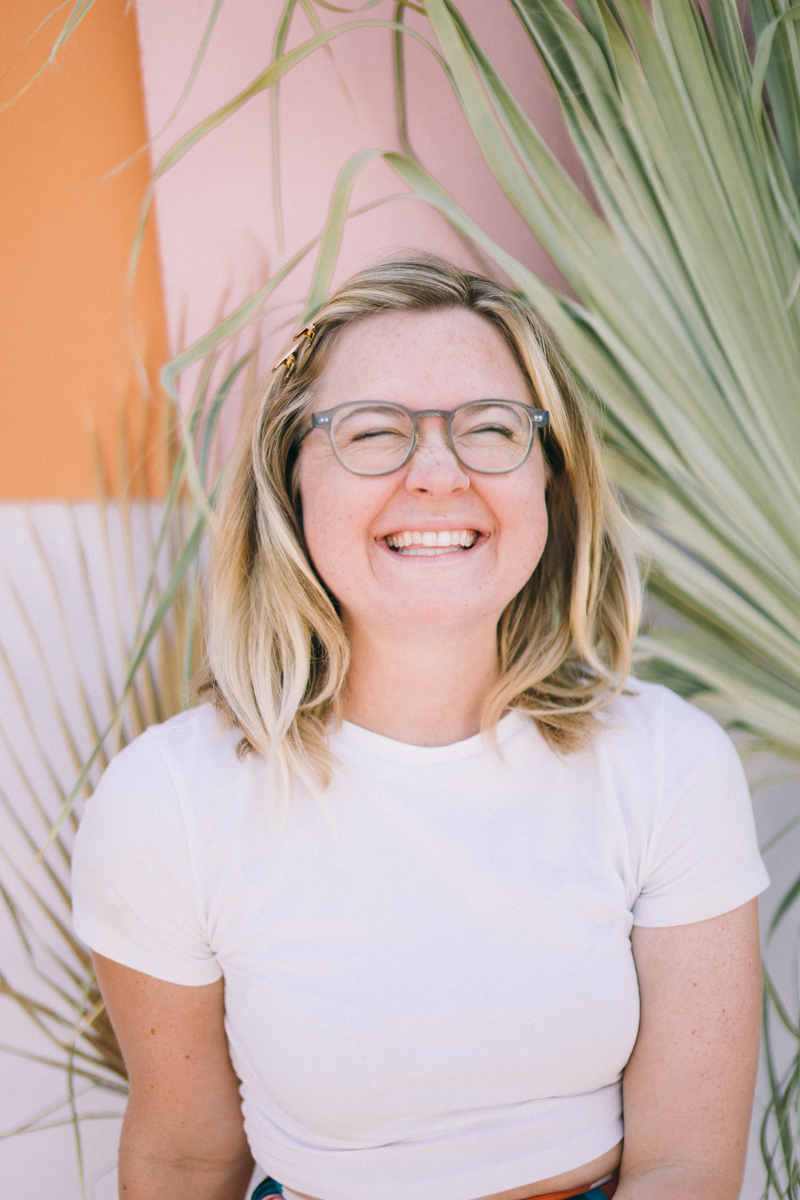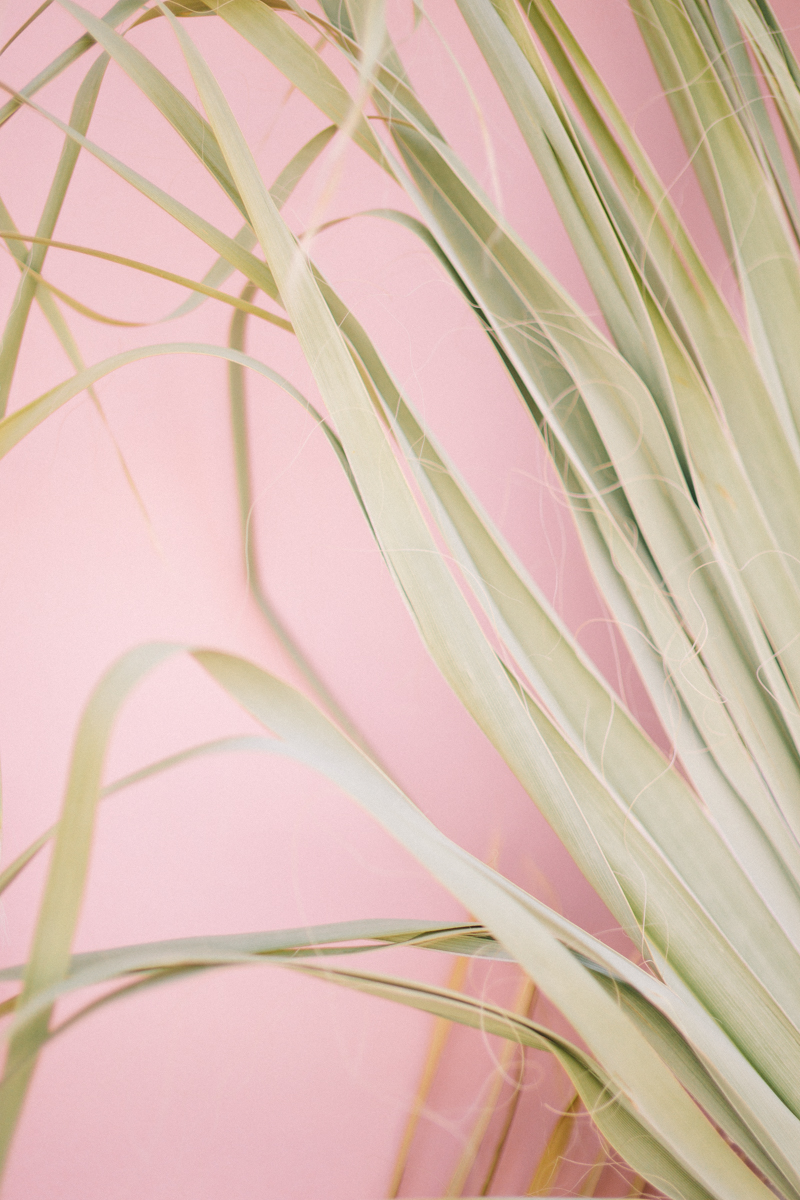 What are your favorite flowers to create with?
I am drawn to the strange and unique. I love when I find a bunch of something at the market and even my reps are unsure of what it is. Some of my favorite flowers are bearded iris, snake allium, peach peonies, and clematis.
Where do you serve? 
We'll go alllll over Arizona (and beyond!). We've gotten to work as far as New York but we typically prefer to stick around Phoenix and in Sedona.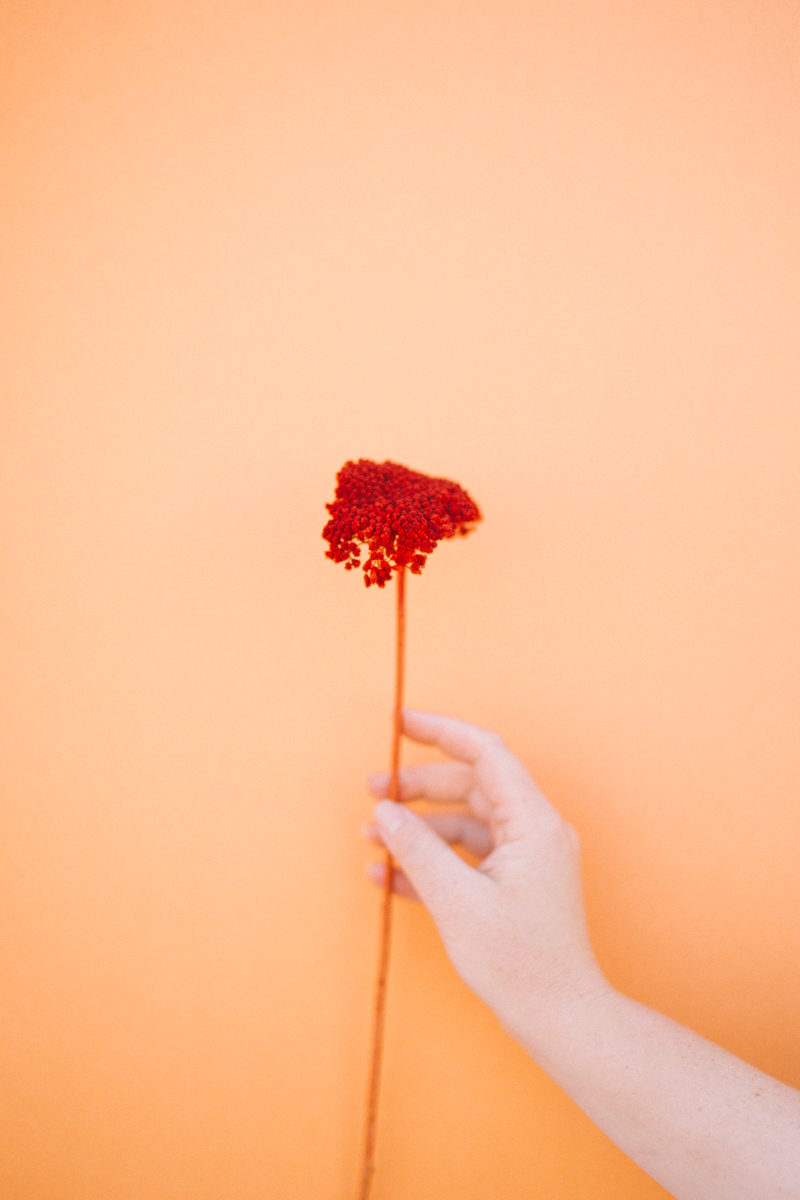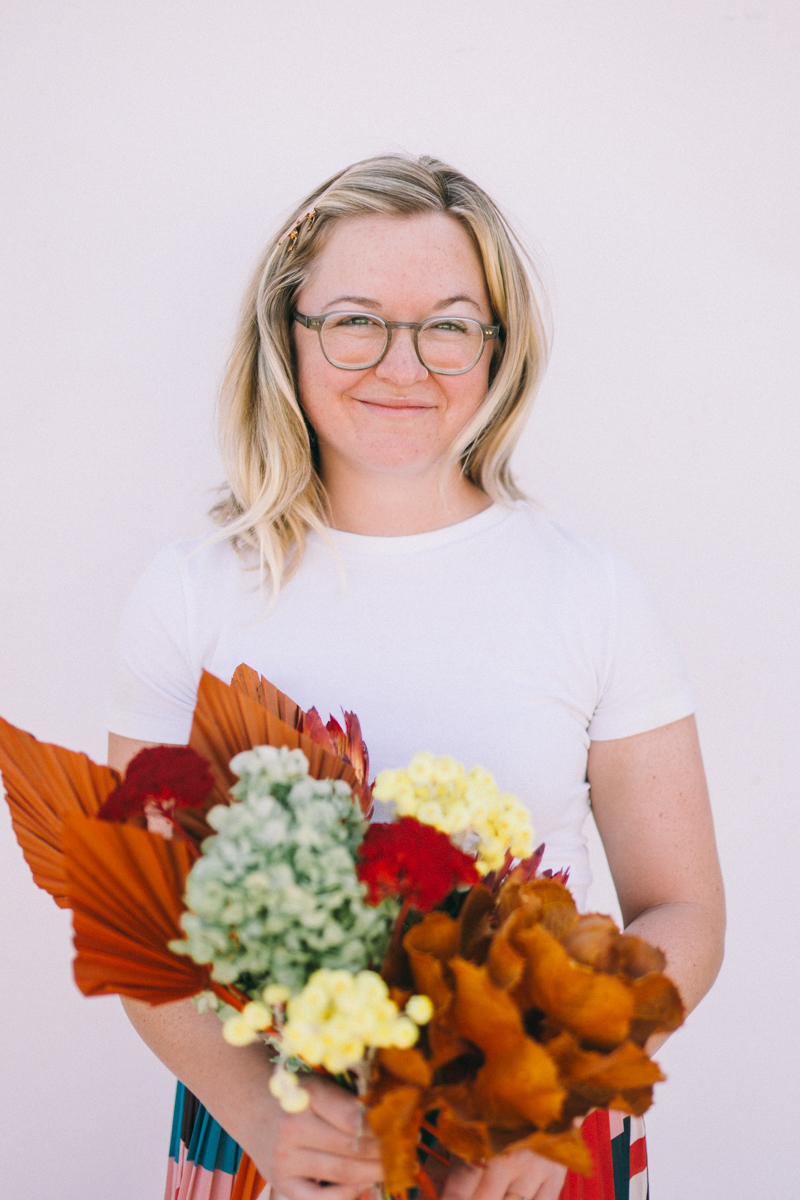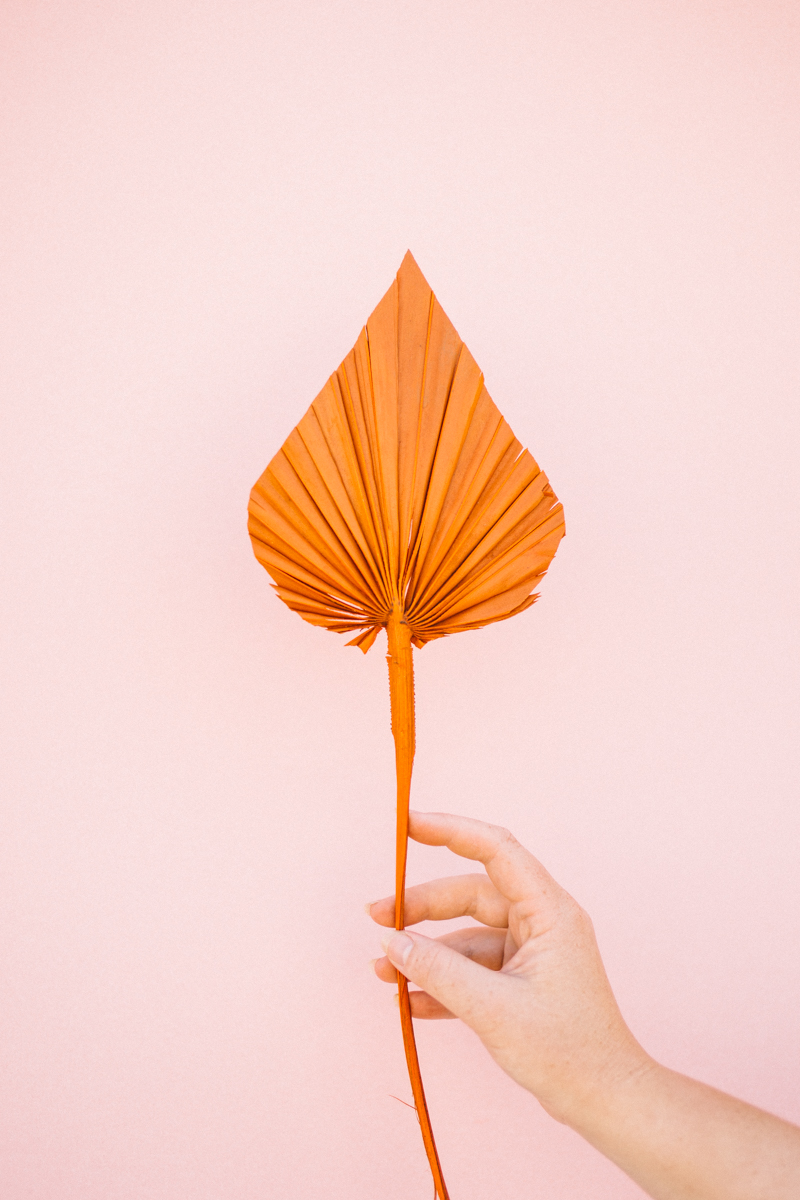 What do you love about the wedding community or women entrepreneurs here in AZ?
When I first got into the wedding industry, I heard from so many outsiders that I should be careful because it was cutthroat and catty. It really made me nervous to meet other entrepreneurs in this space but after all my years in this community, I can count on one hand the number of people I've come across who fit that stereotype. The women entrepreneurs in Arizona are welcoming, creative, inspiring women who really go the extra mile to lift each other up. I feel so grateful that the women entrepreneurs in my life have an abundance mindset (plenty of work for all of us!) and willingly share information, leads, and advice with each other.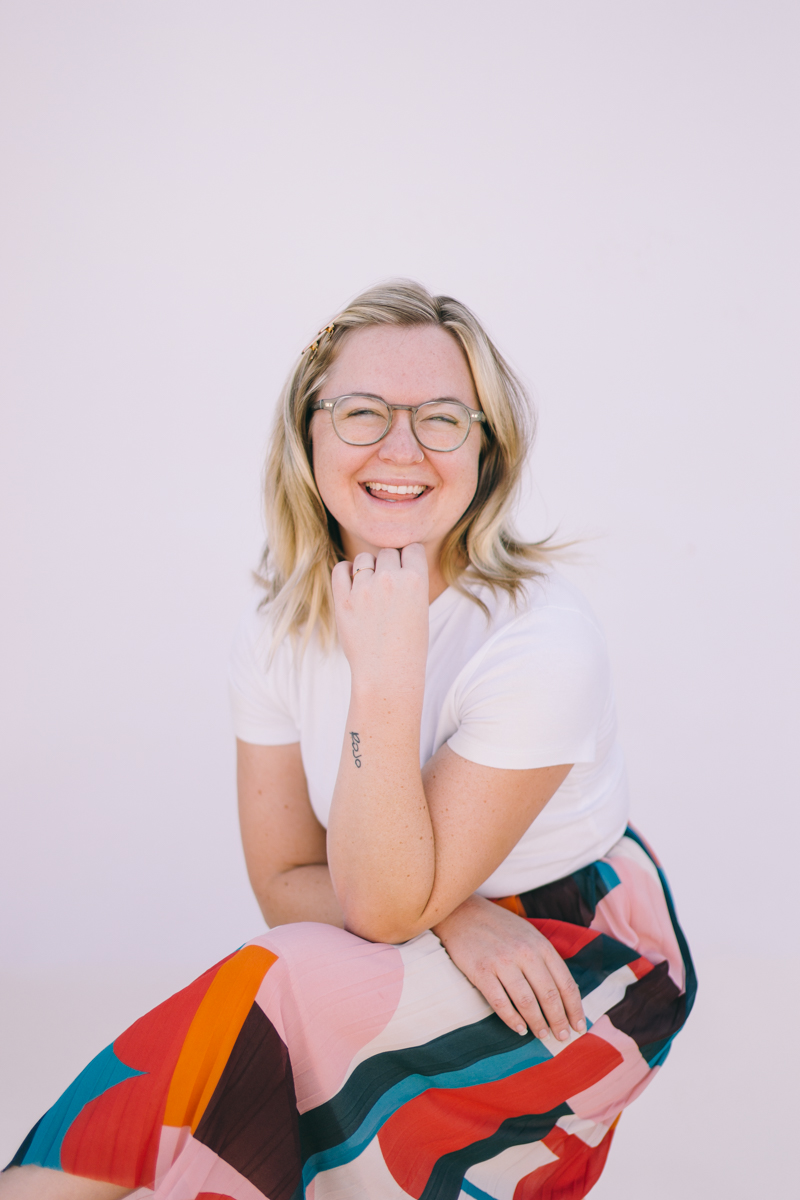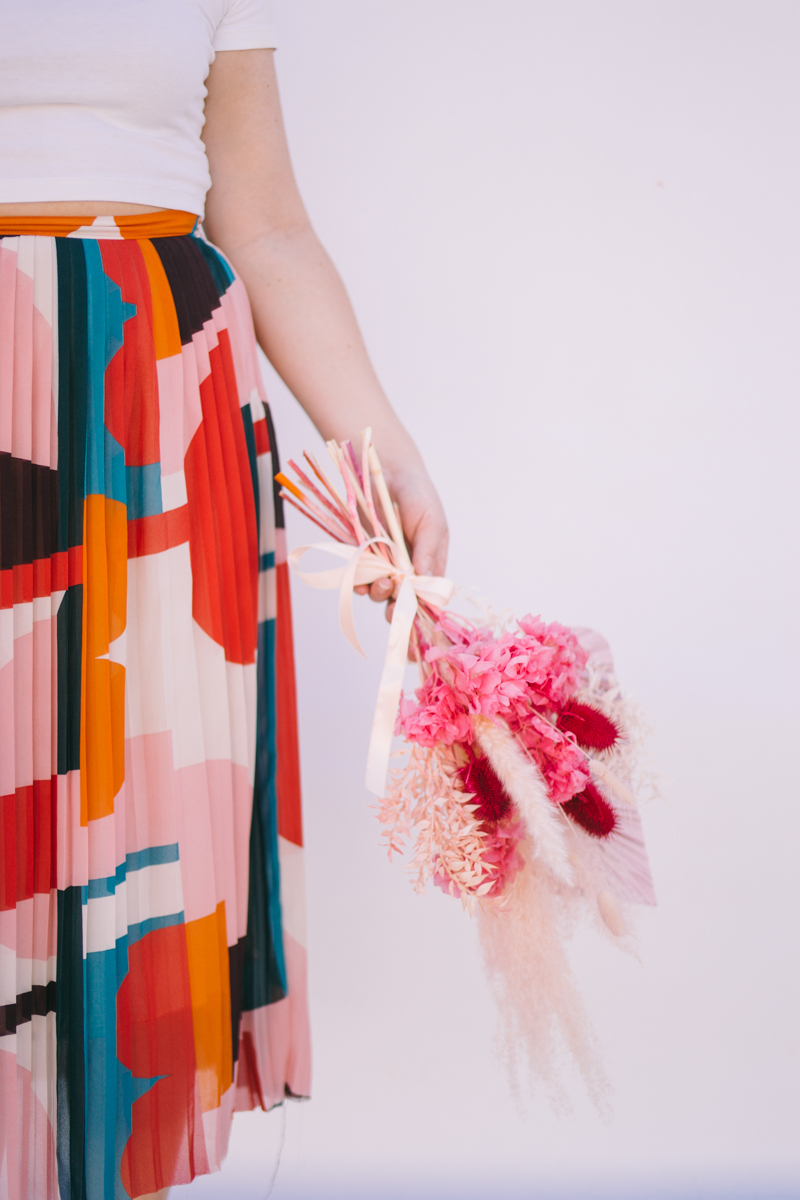 What's your favorite venue or type of venue to work at?
I joke that most of our couples are hippies who just want to run away to the woods and exchange their vows. I love to work in Sedona with those stunning red rocks as the backdrop or against the Superstition Mountain on the east side of Phoenix. If we're working at a venue, I really love the way Royal Palms feels like an Oasis in our desert or the clean, modern aesthetic you get at The Venue on Washington.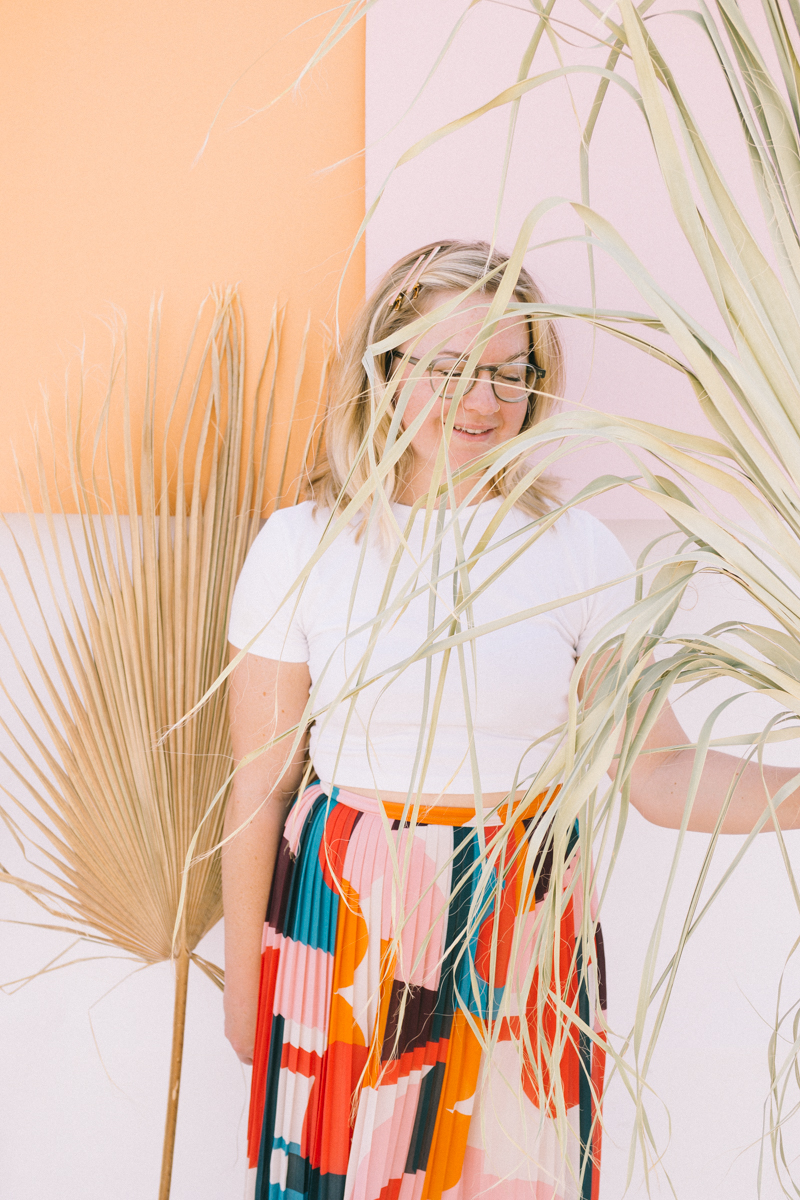 What are your favorite places to visit in Arizona?
Ahhh, remember the olden days when we could visit places? Let's reminisce ;). I am a huge lover of food and shopping local so almost all of my recommendations land somewhere in that venn diagram.
Coffee:
First Place Coffee – Snag this on the weekends at Rebel Lounge or Phoenix General. A coffee truck making exquisite drinks.
Gypsy Cup – Vanilla bourbon cold brew. You need it.
Berdenas – My favorite spot to pop up my computer work when the world was open
Dark Hall – They're vegan! Everything is great but I specifically love their seasonal fruity cold brews (think peach cold brew)
Teaspressa – tea brewed like espresso. The london fog latte is my favorite.
Eating Out? These are my faves:
Persepshun – rotating farm to table menu. Almost everything on the menu is scratch made (including their charcuterie, house dry-aged steaks, and all of their breads/pastries)
Otro Cafe – get the Pozole, it'll change your life
Glai Baan – EXCELLENT thai food, great ambiance
Restaurant Progress – If you want an all-around stellar meal, this is the spot. Next date night?
Penca – It's in Tucson but it's worth the drive for their sangria
Local Shops to Frequent:
Vida Moulin – Upgrade your wardrobe, bb.
Local Nomad – My favorite for beautiful home items that I regularly buy as gifts then keep for myself.
Arcadia Meat Market – A butcher shop with high quality, Arizona raised meat as well as some market veggies/wines/beers/etc. All local and all delicious.
Phoenix General – If you like when you find yourself exclaiming "wow this is so beautiful" repeatedly, you'll like the clothing, home items, and jewelry at Phx Gen
Sauvage – If you love wine or want to love wine, you've gotta go to Sauvage. The wines are unique, fun, and totally approachable.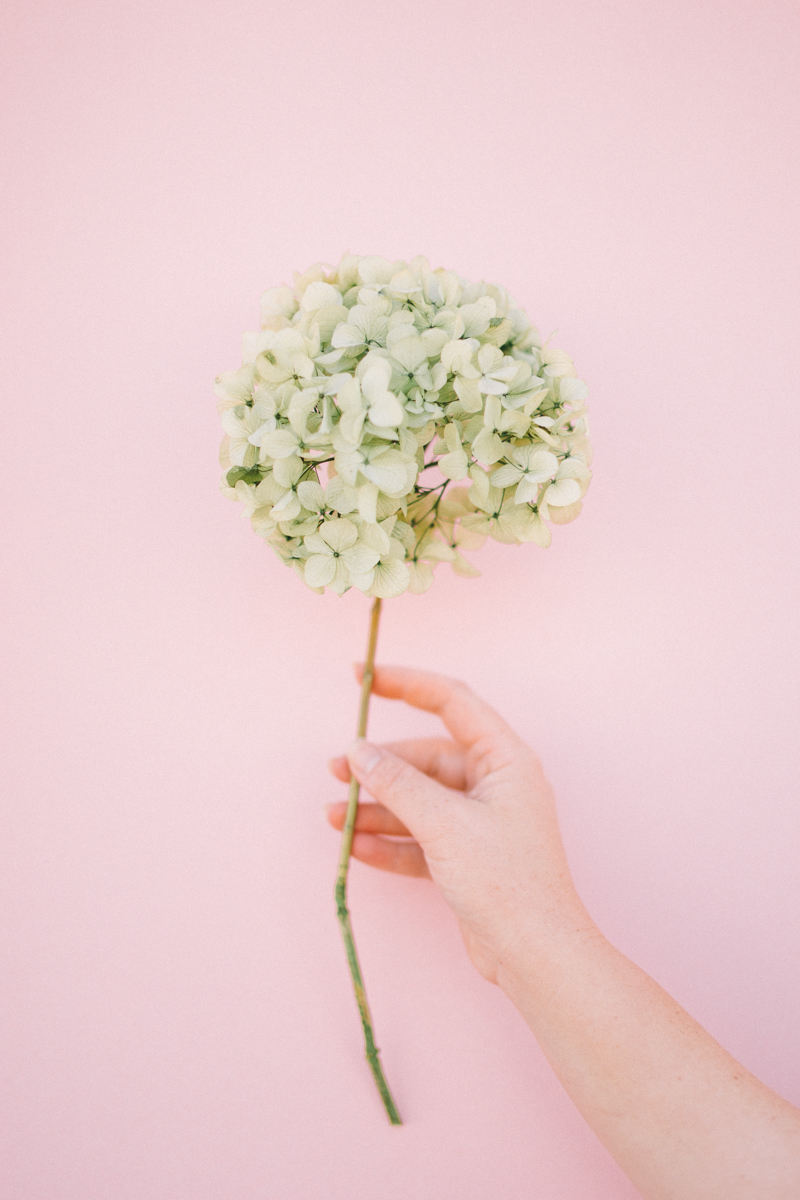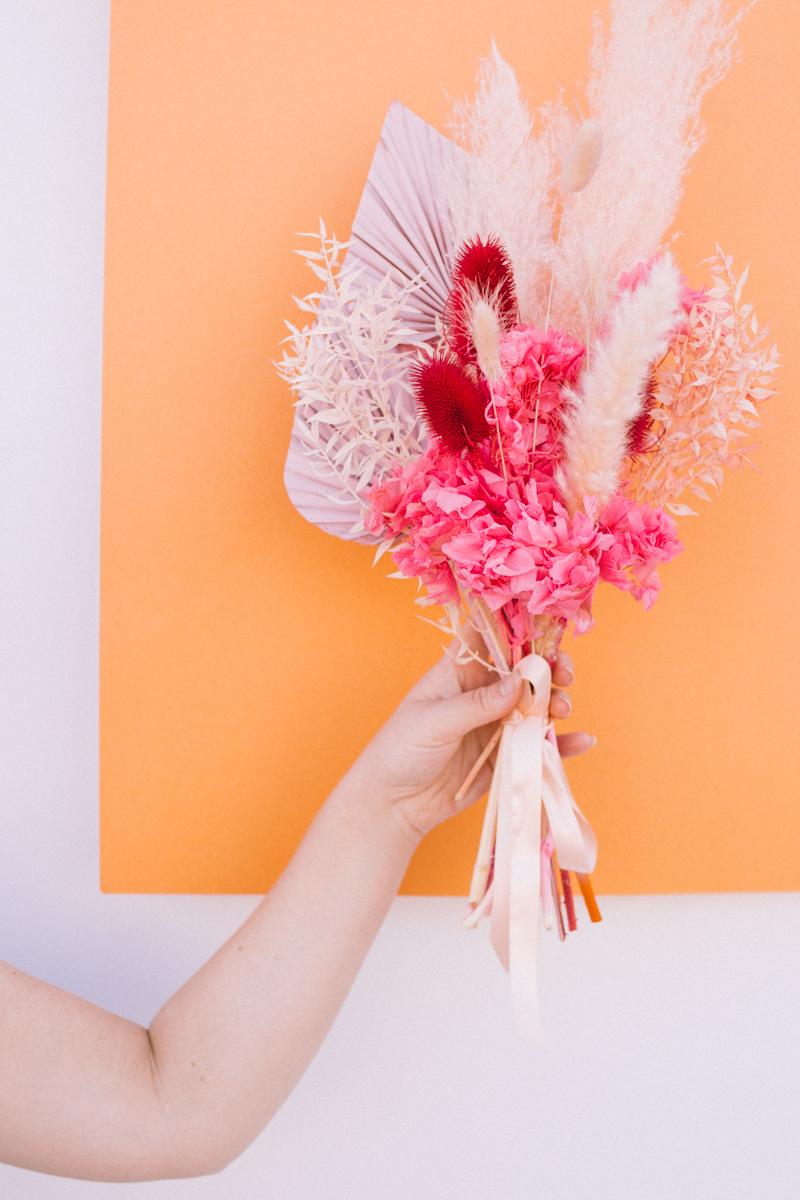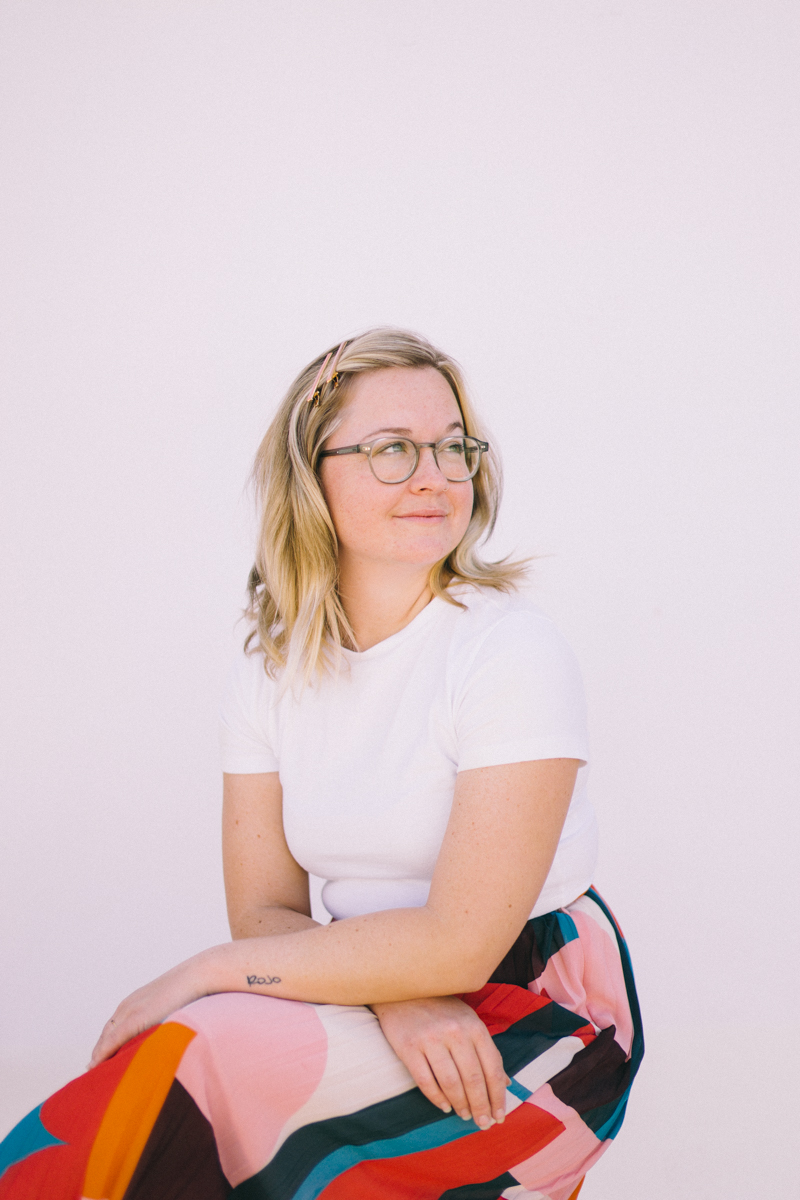 Phoenix Wedding Florist
Photos by Jaimee Morse