Tonight I went to dinner with a friend. Afterwards we ventured over to Anthropologie. There, alongside Sweet Paul and The Kinfolk Table, was the cutest cookbook ever called Meringue Girls Cookbook. It was bright and grabbed my attention immediately. I flipped through it and drooled over the delicious desserts that graced every page. And then my mind wandered to how refreshing it will be to come home from a day at the studio and do other things I love but have never had time for– like baking.
I got home and quickly told David how when I go full-time with my photography and had my nights back that I was going to go recipe by recipe through this amazing book. He wasn't as pumped about it as I was and told me to just download the E-book from the library rather than buy it. I drove to the studio, started replying to some emails, and then downloaded the cookbook. I skimmed through the beginning pages and found this…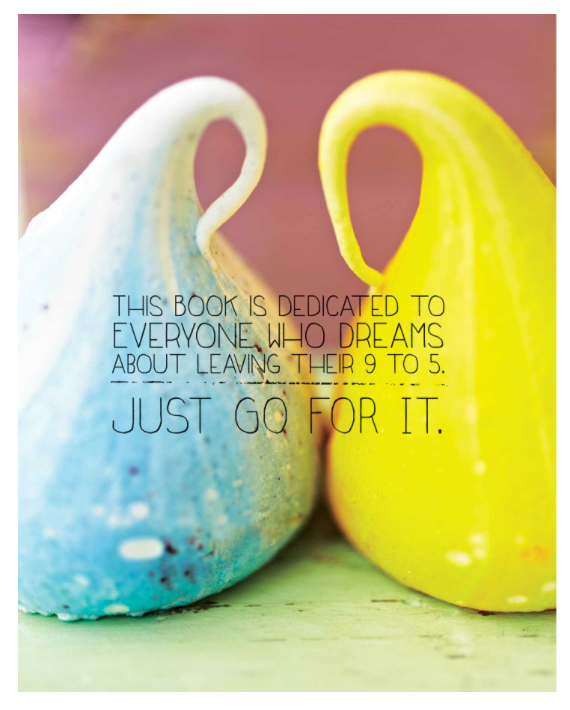 I lost it and started crying.
Todat is the last day I have to tell others, "Yes, I'm a photographer– and a nanny." Today is the last time I will drive to my day job at 6:45, work a 10 hour shift, drive in 40 minutes of traffic to get home, eat dinner, go to the studio, and work until 10pm or 11pm or 12am or 1am in order to make a deadline. Tonight I will be be a "full-time" photographer.
This book was such a small but great reminder that my God cares about every part of my life.
He cares that I've been working 80 hours a week since I started my photography business 4 years ago. He cares that I've never known what it's like to come home from work and not have work to do. He cares that I'm tired. He cares that I wanted to be just a photographer. He cares that I love documenting people's lives. He cares that I feel like a failure some times. He cares that I've put a lot of time, money, and effort to make my dream– my passion– a business. He cares that I want to bake. He cares that I'm scared of the future. He cares that I'm scared because my husband is scared of the future. I'm so thankful I have a God to walk with me through this next chapter of my life.
So, to all of you who supported me- Thank You.
To all of you who have "liked" my pictures, commented with sweet words, shared my work, booked a session, challenged me, stretched me, taught me, said the hard things to me, and most of all encouraged me throughout these past four years- Thank You. You've all been a part of the journey and continue to be part of my journey.
This is it. This is what the late nights, the tears, the failed projects, the money, the conferences, the multitudes of free practice shoots were for…
Now, I am living my dream.
Now, I am…
a photographer.