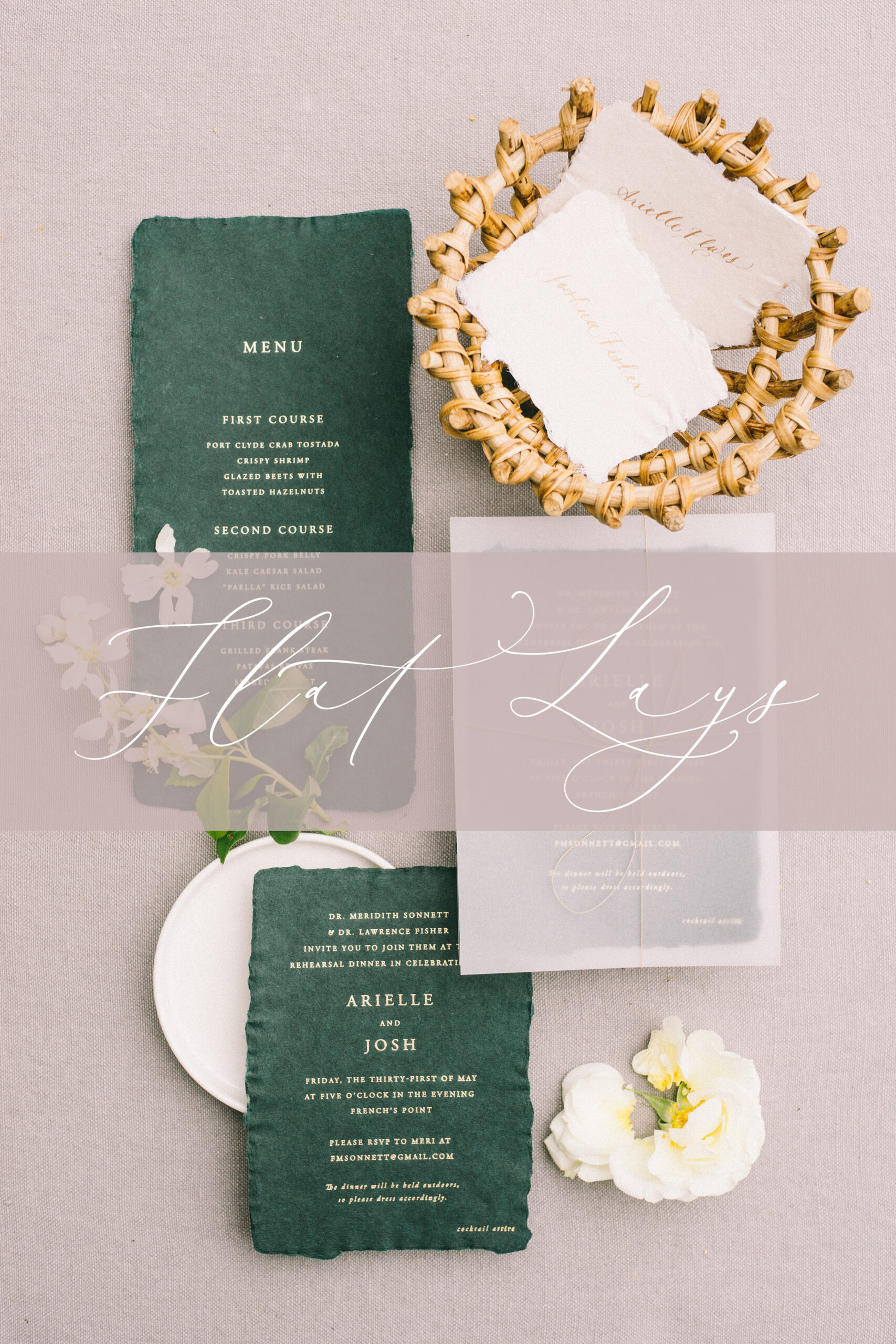 While we have all been cooped up in our houses because of COVID-19, I thought I would share some of my knowledge on how to create beautiful flat lays for your wedding clients.
The things that I go over are:
-How to curate props for your wedding season
-How to use flowers and greenery in your flat lays
-What essentials you need on hand to style a flat lay at a wedding
-How to create movement in your flat lays
-How to not let small details get lost in your photo
-How to add dimension to your flat lay
-How to create flat lays withe the couple, planner, and florist in mind
-What details should go where
-Lighting for flat lays
And then I show I styled three different flat lays and then I explain the reasons why I styled each of them a certain way. Watch my three part series on how to create the best wedding flat lays below. And then share these videos over on Instagram (and tag me) and receive a Google Drive folder complete with a list of the different props you should have and where to buy them, an extensive list of all the different items you will need on the wedding (ie invitation, rings, jewelry, etc) to create the best wedding flat lays for your client, and 8 flat lay photos with more breakdowns of what worked and what didn't.
Hope this helps you while you are quarantined and trying to grow your business!
PART 1
PART 2
PART 3 : I show you how I style each flat lay and then explain why and how I styled them the way I did
Don't forget to share these video(s) over on Instagram (and tag me) to receive a link to my Google Drive folder full of more information and pdf lists!