Hallelujah! I have completed my first paid wedding! Was it a success? Well, you'll probably have to ask the bride about that…but if my opinion counts, I think it was a success. =)
Normally I will have one blog post for each wedding that I shoot. But since this is my first one I thought I would break up the day into four different categories: getting ready, details, ceremony&reception, and Bride&Groom. So Ele and Rob, it's your lucky day…your faces will be plastered all over my blog! You guys will be famous soon. Kate Middleton won't have anything on Ele Santoro.
For the three weddings that I've been a part of, the "getting ready" time is one of the most emotional and fun times of the day. It's when the brides mom walks in to see the bride, covers her mouth, and says "You look beautiful" while tears are forming in her eyes. It's the first time that people see the bride as a bride. It's the time when there are a million people dressing just one person. It's the time when either the groom won't stop talking…to release all the jitters…or…it's the time when the groom is more silent then he's ever been before…contemplating whether or not he's really willing to hear "Put the seat down when you're done!" everyday.
Ele was getting ready in the back room of her uncle's farm house while a good 20 or so others wandered in and out of the house. With the help of friends and family Ele wasn't going to look anything but her best. A piece of hair out of place was sprayed. A shiny cheek was powered. But the women that were with Ele during this time weren't just making her look beautiful but they were making her enjoy this time…at least I think she was enjoying it. Hah! Among the laughter and encouraging comments of all the women, I would hear from time to time, "Ele you wanna get married today? How 'bout you get married today Ele!" With a bit of poking and prodding Ele agreed. =)
Talking to the almost husband
The moment where everyone is admiring Ele and realizing that she is getting married in just a few minutes…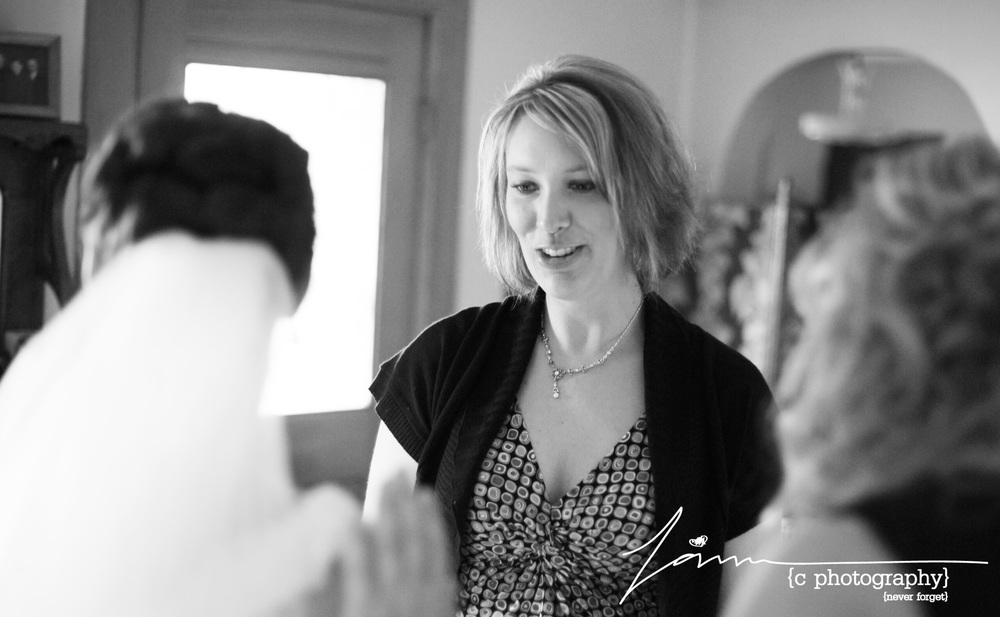 Ele spending a quick moment with her mom…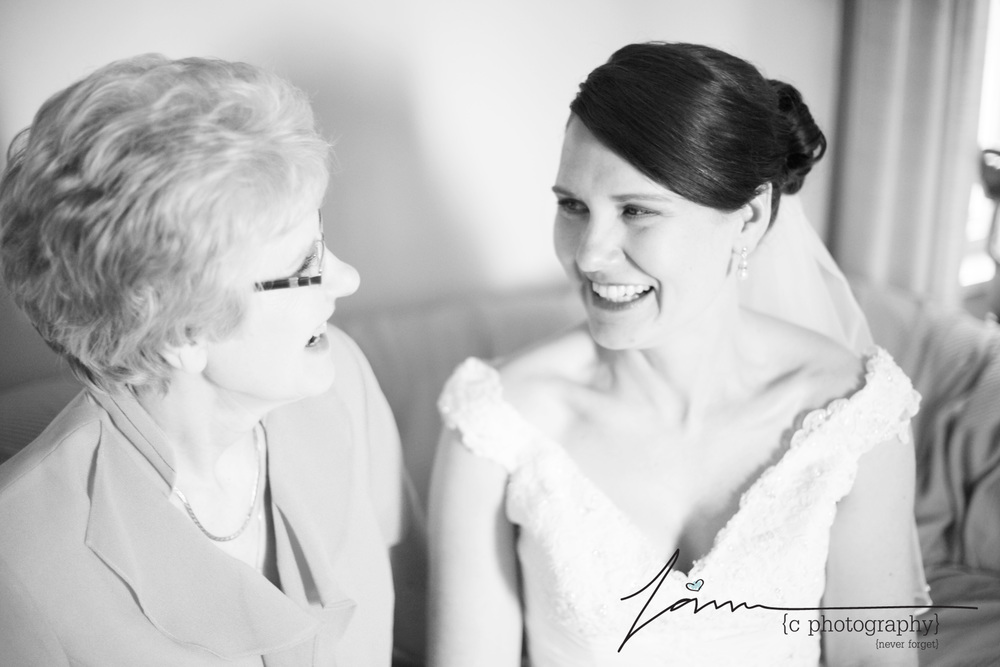 Introducing the beautiful bride…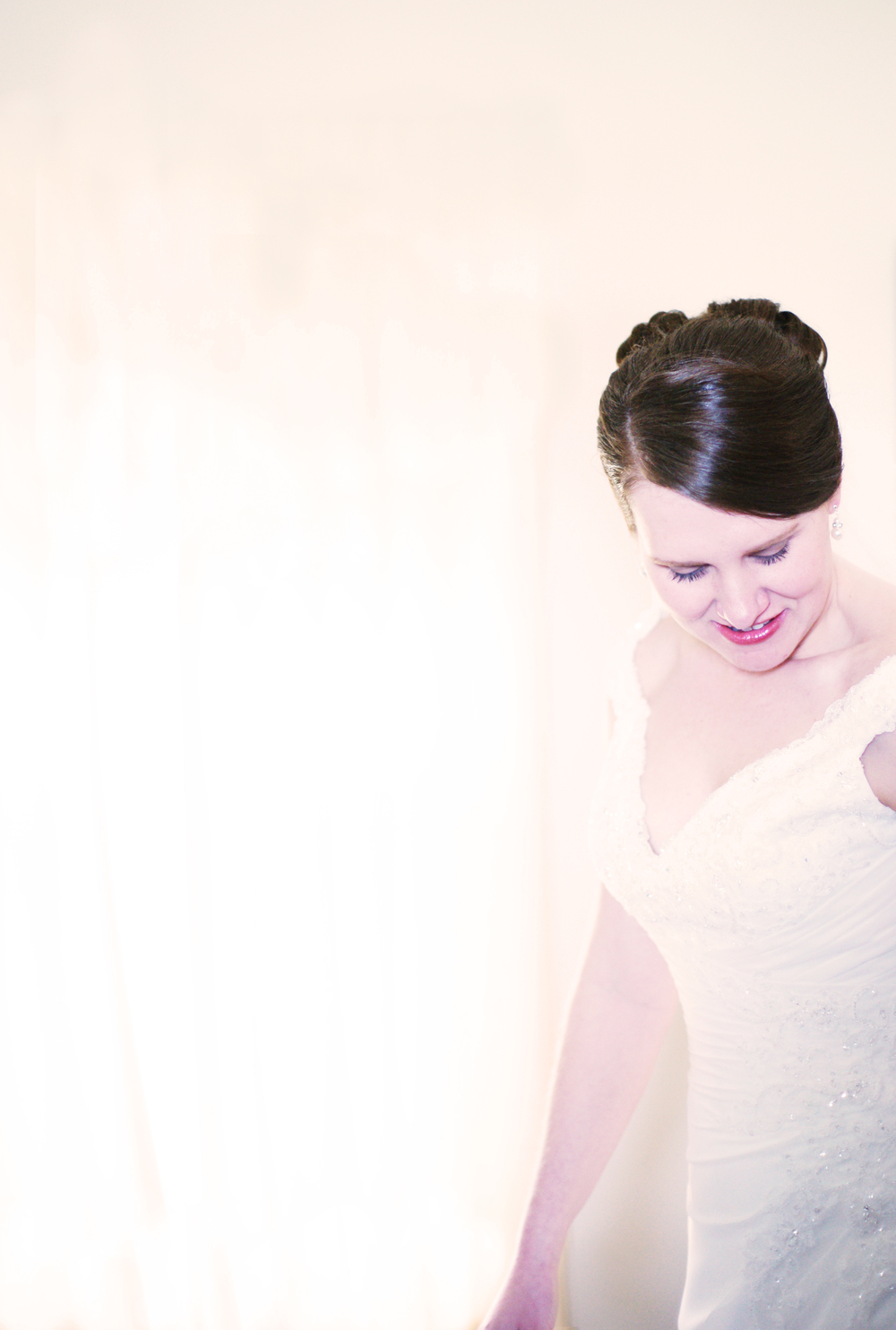 This pictures screams "got milk" vintage-style.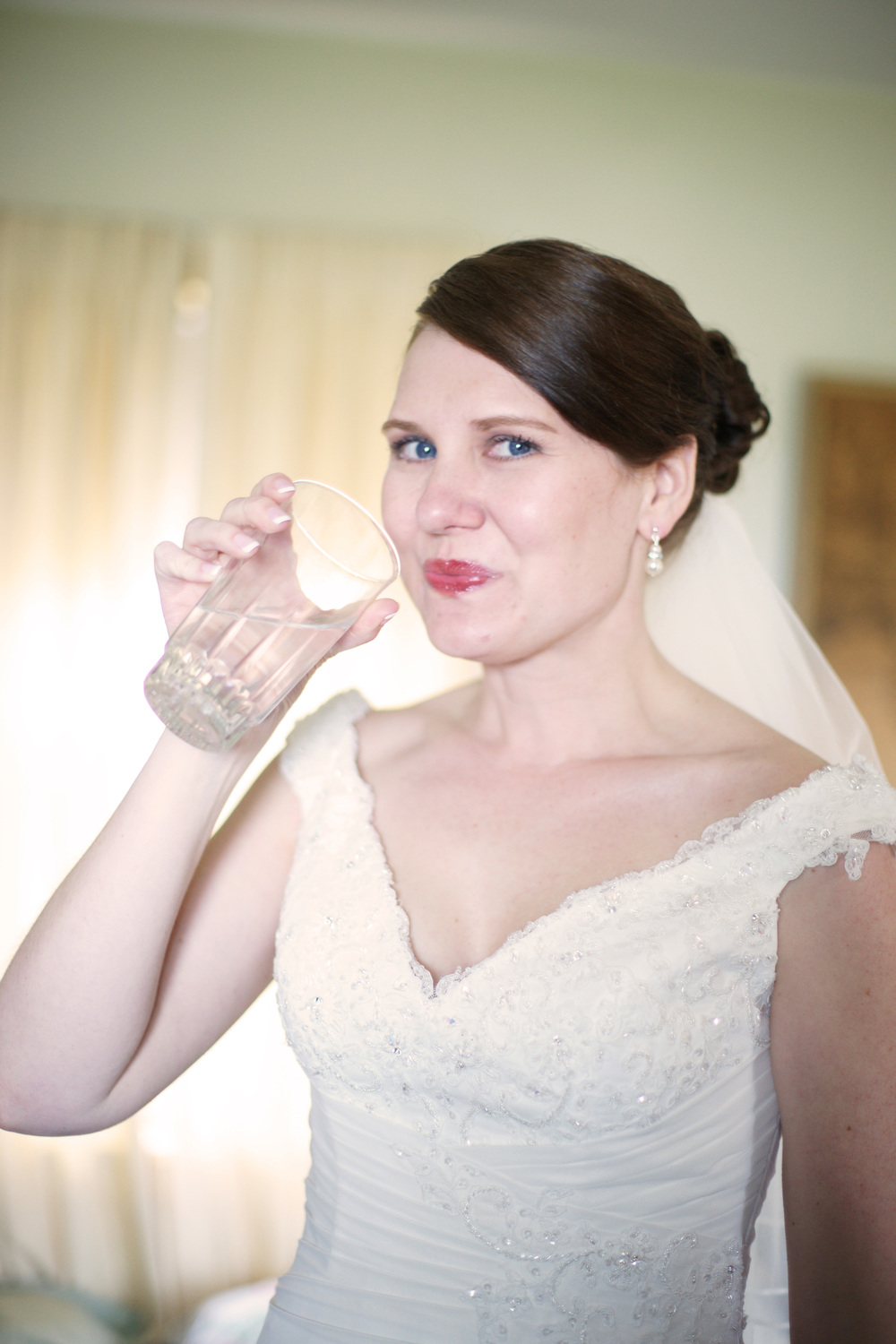 Now I bring you to the Johnson's Creek Plaza…where the groom is. While Ele was spending hours making everything was just perfect, just as all brides do, Rob unpacked his suit and got ready in -eh- 1 minute.  It kind of reminded me of how my mom would yell to my brother, "You can't go to see your girlfriend until you change" and then I'd see my brother run up the stairs to his bedroom and in two seconds come back out while still buckling his belt. Rob=my brother in the story; Video games=girlfriend in the story. Yes, that's right, the guys went and played video games! Twenty bucks, three cokes, and a few losses (the games were rigged guys…) later the guys were ready to make the trip to the ceremony.
Rob blinking or dreaming about his bride? Dumb question. Obvious answer.
Let the games begin…
Stayed tuned for the "Details" post coming soon!!